Kanagawa in Japan – Kanto's Top Sightseeing Area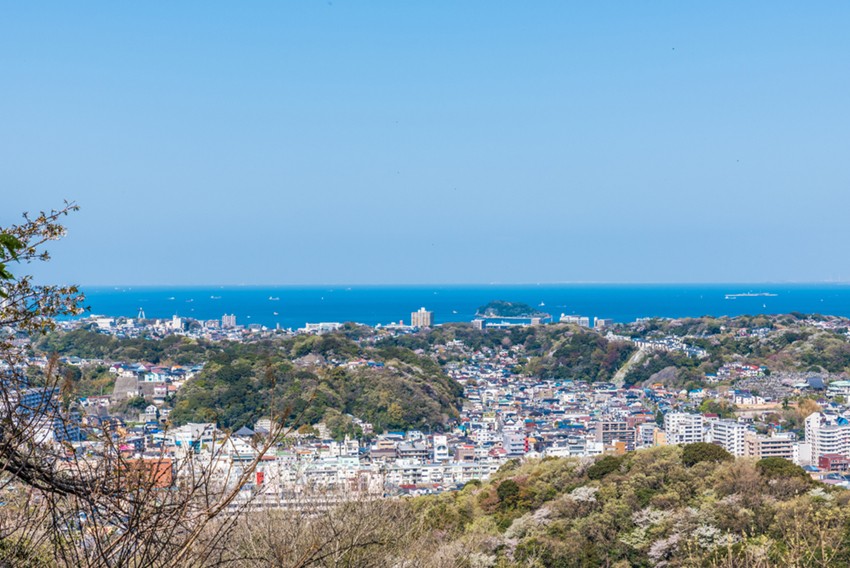 Kanagawa is considered the best area for sightseeing in the Kanto region. There are sights to see in every area of the prefecture, such as Yokohama, Kamakura, Hakone, and Shonan. With Kanagawa situated only 30-minutes to an hour from the center of Tokyo, ease of access is another reason for its popularity as a convenient sightseeing destination.

About Kanagawa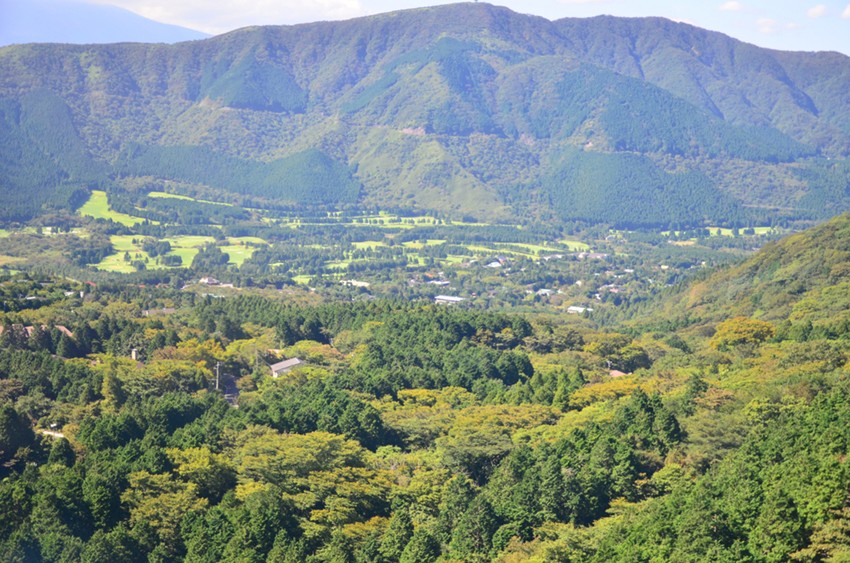 Kanagawa prefecture is situated in the southern area of the Kanto region. The prefecture is filled with natural surroundings with the Pacific Ocean to the east, and Hakone and the Tanzawa mountains to the west. On the other hand, it is also famous as a bustling port for trade, boasts several of Kanto's famous hot springs towns, and breathtaking cityscapes. The great variation of must-see spots and cuisine offered in each area is another feature specific to Kanagawa.

The Great Wave off Kanagawa
"The Great Wave off Kanagawa" is a woodblock print by famous ukiyo-e artist Hokusai. The image depicts the scene of three boats at the mercy of a giant wave. It is said this scene was seen off of current day Yokohama bay. The Yokohama bay area, which is close to Yokohama Chinatown, is famous as a spot for fishing.

Must-see Spots in Kanagawa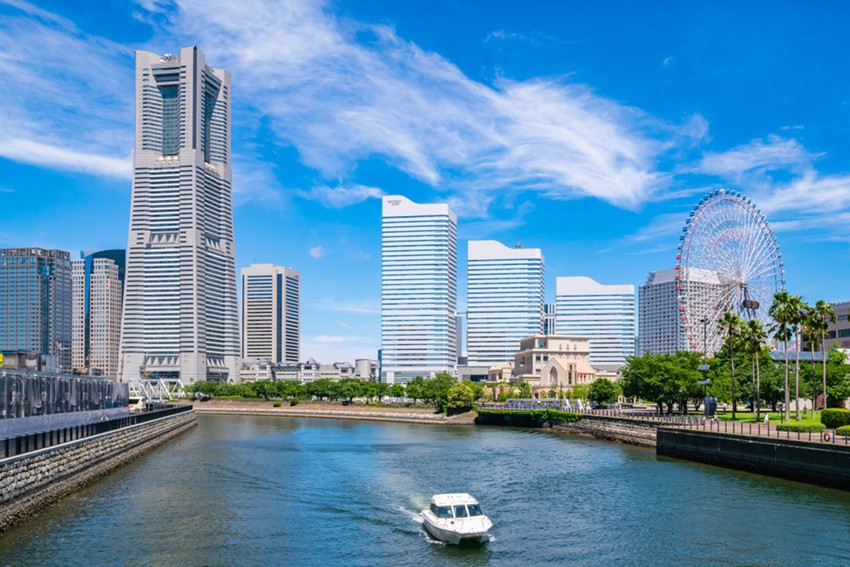 Kanagawa's sightseeing spots are split into three large areas, the first being the Yokohama and Kawasaki to the northeast, the second being Kamakura and Shonan to the southeast, and the third being Hakone and Odawara to the southwest. 
Yokohama & Kawasaki Area
With Yokohama port as its center, Yokohama is famous as a sightseeing city and melting pot of international influence. Visitors can check out famous spots such as Yokohama Chinatown and Minato Mirai 21, or go shopping or out to eat at one of the many shopping centers and restaurants in the area. There are also entertainments such as Hakkeijima and Zoorasia, and relaxing spots such as Yamashita park and Sankeien garden or even art musuems. You can also find Kawasaki area nearby containing Doraemon Museum and Kawasaki Daishi temple, sitting next to Tokyo.
Kamakura & Shonan Area
The second is the area containing Kamakura, Shonan, and Enoshima. These spots are popular for shopping, swimming, and surfing. Kamakura is famous for its giant Buddha, Tsuruoka Hachimangu Shrine, Hasedera Temple, and other such Buddhist and Shinto related landmarks, even the famous Hydrangea temple "Meigetsuin Temple". You can also enjoy local delicacies as well!
Hakone & Odawara Area
The third is the Hakone and the nearby Odawara area, which is known as Japan's best spot for enjoying hot springs. You can find many art museums such as the Open-Air Museum, Okada Museum of Art, and even historical site such as the Hakone Checkpoint and Odawara Castle. Some of the famous spots are Owakudani crater, Lake Ashinoko, and Pampas grass field.

What to Eat in Kanagawa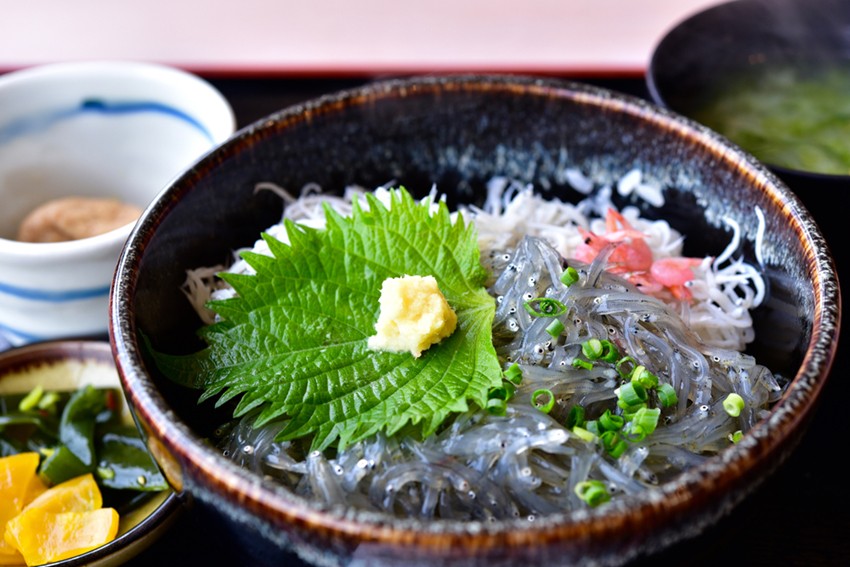 Kanagawa's cuisine varies greatly depending on which area of the prefecture one is in. In areas facing the Pacific Ocean, visitors can enjoy fresh seafood dishes such as shirasu-don (fresh whitebait over rice) and maguro-don (fresh tuna over rice). Yokohama, said to be the heart of Kanagawa, is famous for "Yokohama Ramen", with its characteristic pork bone and soy sauce-based soup, and "Kiyouken Shumai" shrimp dumplings. The hot springs town of Hakone is known for its soba noodles and "Kuro Tamago" (eggs that turn black from being boiled in hot springs water).

Kanagawa Hotels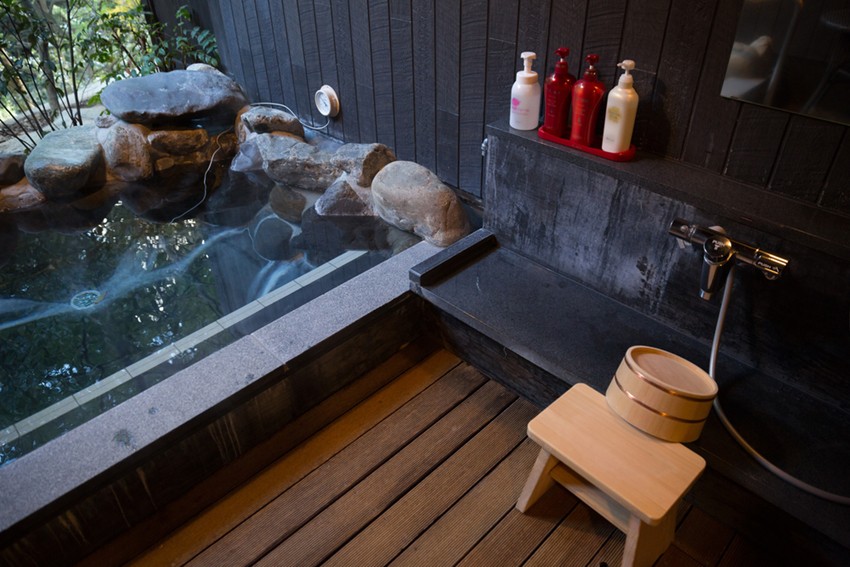 There are plenty of lodging accommodations to choose from in Kanagawa, from the hotels and guest houses around the Yokohama Station area, to traditional Japanese inns and resort hotels situated near other sightseeing spots. For the sake of convenience, staying in a hotel near Yokohama Station may be the best choice. For visitors staying in Yokohama, a hotel with a good view of the city and bay area is a great choice. The Kamakura and Enoshima area have guest houses and hostels for more affordable lodging options. We recommend staying at a traditional Japanese inn and enjoying a soak in natural hot springs in Hakone.

Accessing From Tokyo to Kanagawa 
Visitors looking to enjoy the sights Kanagawa has to offer should head for Yokohama Station. Yokohama Station is a 26-minute train ride on the JR Tokaido Line from Tokyo Station. There are plenty of sights to see near the Yokohama area that are a short distance from the station.

If heading to Hakone from Tokyo, riding the Odakyu Line's Romancecar from Shinjuku Station is the most convenient and time-efficient option.
Spot Information
Spot name: Yokohama (Yokohama Station) 
Address: Takashima, Nishi-ku, Yokohama-shi, Kanagawa 220-0011 Japan
Access: A 37-minute ride from Tokyo Station on the JR Keihin-Tohoku Line
Wi-Fi: Available
Language accommodations: English (at the Yokohama Station Tourist Information Center)
Ticket Purchase: Within stations
Credit cards accepted: VISA, MasterCard, JCB, AMERICAN EXPRESS, Diners Club International
[Survey] Traveling to Japan
Recommend