5 Souvenirs To Check Out When Sightseeing In Kamakura, Japan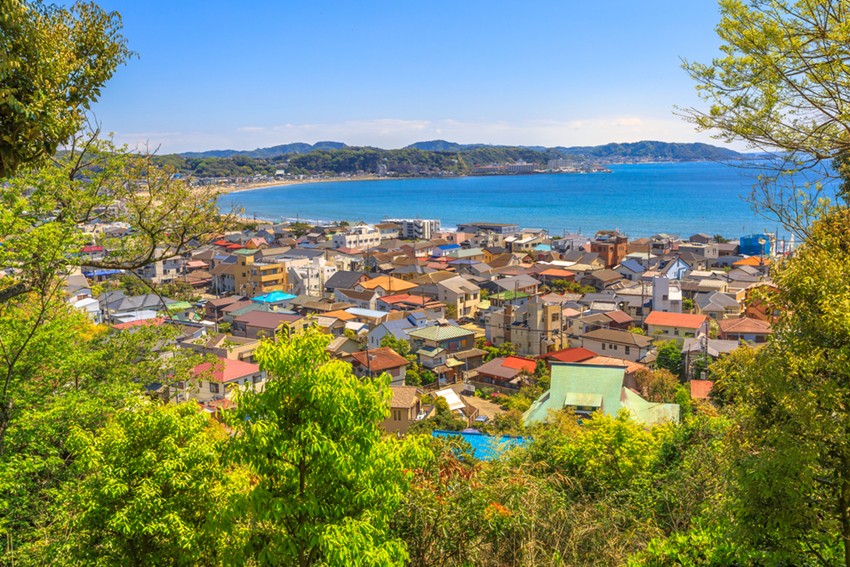 If you are going sightseeing in Kamakura, how about purchasing some souvenirs to commemorate a good time? There are a myriad of souvenirs to buy including high quality confections, crafts,and miscellaneous goods at shopping spots that are gathered around the station. Here we will introduce 5 items in particular that are recommended from the abundant variety of Kamakura souvenirs.

The Best Kamakura Shopping Streets for Souvenirs
The area around Kamakura Station has two well known shopping districts, Komachi-dori and Onari-dori. Komachi-dori is a shopping street about 360 meters long, extending from the Torii in front of Kamakura Station's east exit to Tsuruoka Hachiman Shrine. Onari-dori is a shopping street that stretches about 300 meters starting from Kamakura Station's west exit, and is used by tourists as well as many locals. In each shopping district, shoppers can find souvenirs that represent Kamakura, such as famous local confections and traditional crafts.

Hato Sablé (鳩サブレー)
A Hato (dove) Sablé is a type of butter cookie. With a moderately firm texture, the delicious sweet and buttery taste spreads throughout mouth. The unique dove shape serves as a very cute motif and adds to the appeal of these treats. These delicious sweets can be purchased at a shop by the name of Toshimaya.

Kamakura Hakkei (鎌倉八景)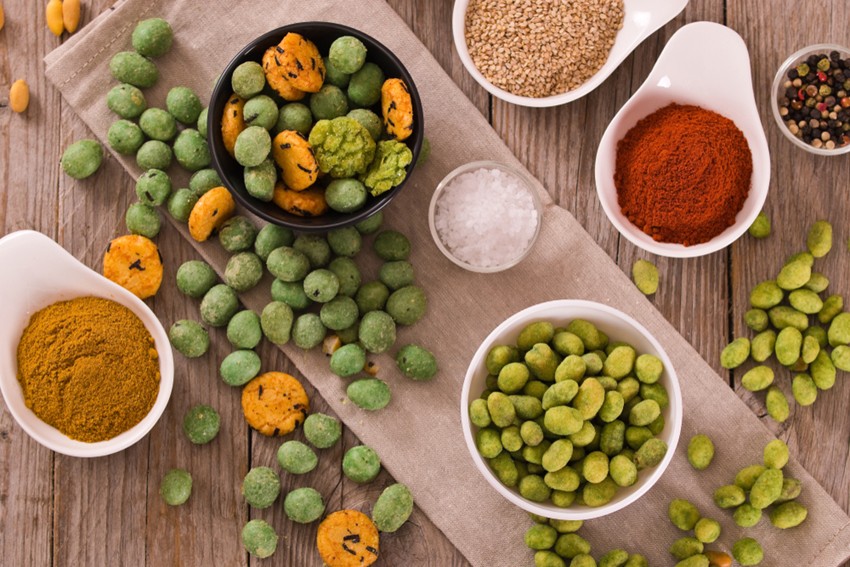 Kamakura Hakkei is a mix of rice crackers called senbei (rice crackers) and bean snacks that are seasoned with flavorings such as miso, mayonnaise, green tea or curry. It is a popular treat, as one can experience a variety of flavors in just one box. Kamakura Hakkei can be purchased at a shop called Kamakura Mameya.

Raisinwich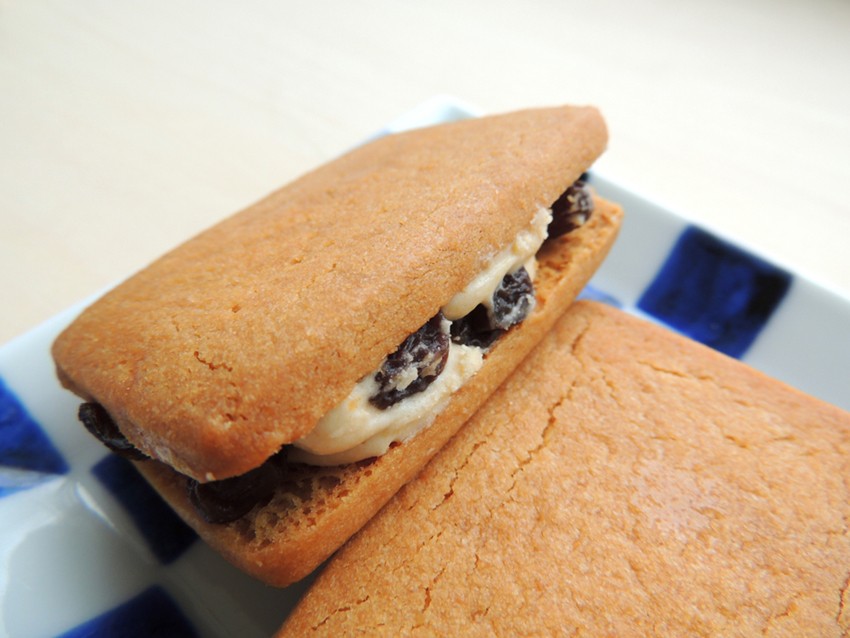 A Raisinwich is a pastry in which buttercream and raisins are sandwiched between two sablé cookies. While the raisins are soaked in liquor, the alcohol is not very strong, so people who are not good with alcohol can enjoy them just as easily. Because it is not too sweet, it is loved by a wide range of people. You can purchase the Raisinwich at Kamakura Ogawaken

Kabochakintsuba or Pumpkin Dessert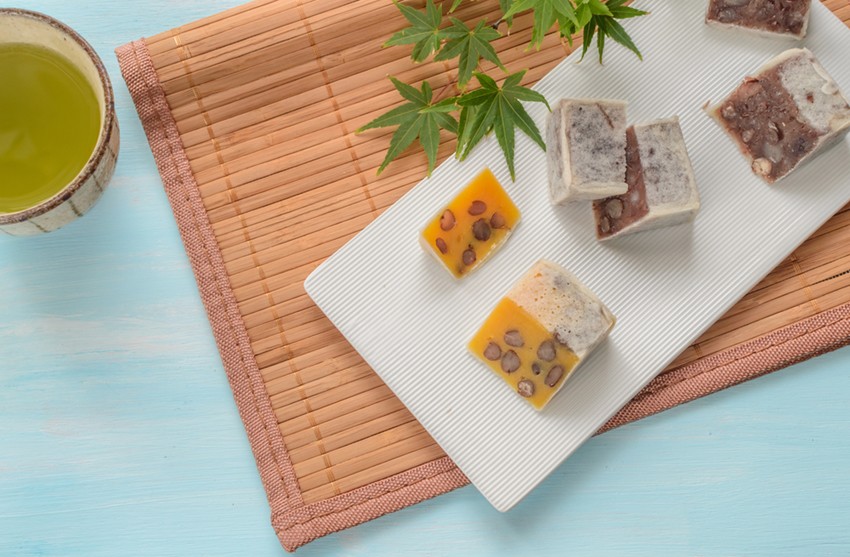 Kabochakintsuba is a Japanese traditional sweet in which pumpkin paste and azuki beans are rolled into a soft shell made from wheat flour. The pumpkin's sweetness and azuki's saltiness are blended in an exquisite balance. Matcha, black sesame and purple sweet potato versions of this product are also are also available. The vibrantly colorful kabochakintsuba can be purchased at Kamakura Itoko.
Kamakurabori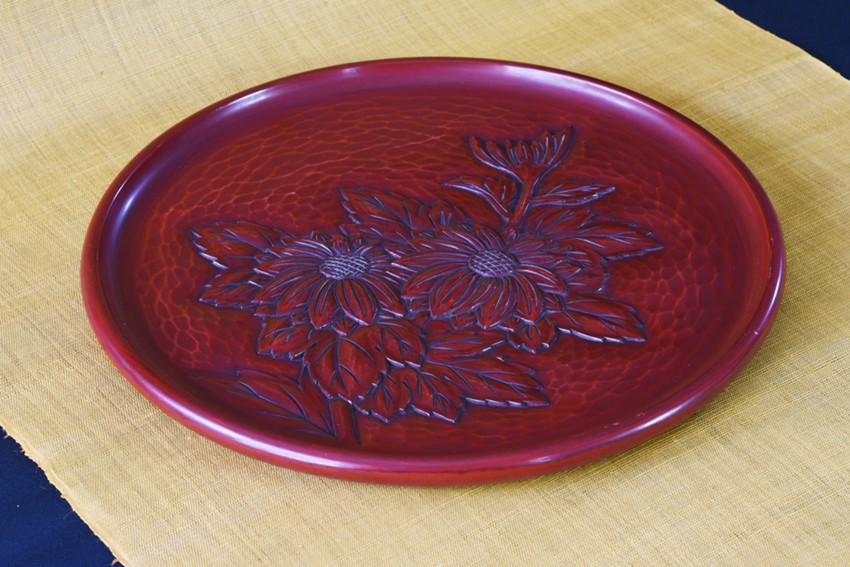 Kamakurabori is a traditional type of lacquerware in which a pattern is carved on Katsura or Ginkgo wood and lacquered using layers of color. Because craftsmen carve the patterns individually by hand, the price range can start at around ¥10,000. Some of the most popular Kamakurabori products are tableware, mirrors, ballpoint pens and other products that can be used for a long time. To buy Kamakura lacquerware, visitors should stop by Yogado, Kei, and Ichidoudo.
[Survey] Traveling to Japan
Recommend