Hakone in Japan – Kanagawa's Best Hot Springs Spot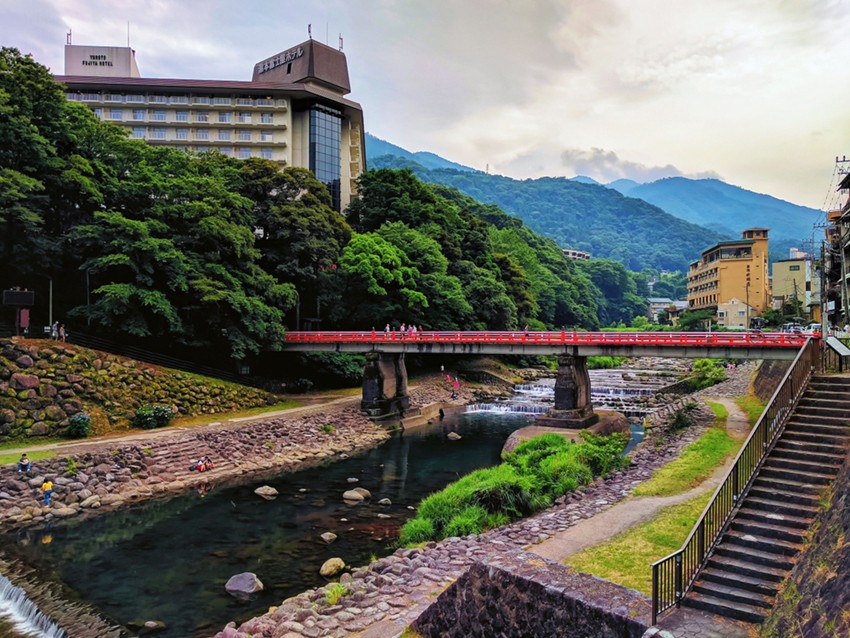 Hakone is one of Japan's various hot springs spots and is even known as "Twenty Waters of Hakone" because of its great number of natural springs. There are plenty of other sights to see in Hakone as well, such as beautiful natural landscapes, shrines, temples, and art museums.
About Hakone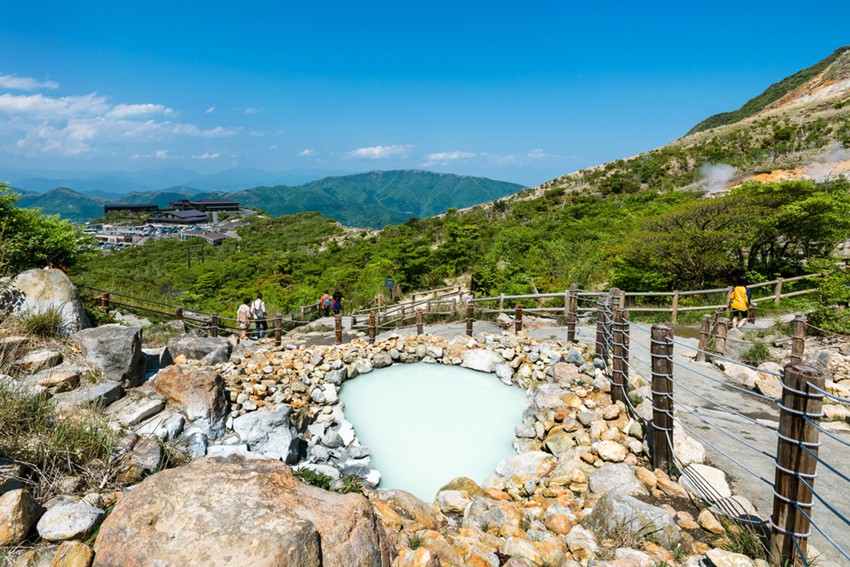 Hakone is a sightseeing spot located in western Kanagawa with 3 main areas.

The Ohiradai and Hakone-Yumoto Station area is a shopping district and serves as the gateway to Hakone. It's the perfect to place to buy a souvenir. The Kowakien and Gora area is famous for its hot springs theme park and natural parks. And the Owakudani and Togendai area is the home of Lake Ashi and the Hakone Ropeway, a standard spot to visit.

Things to do in Hakone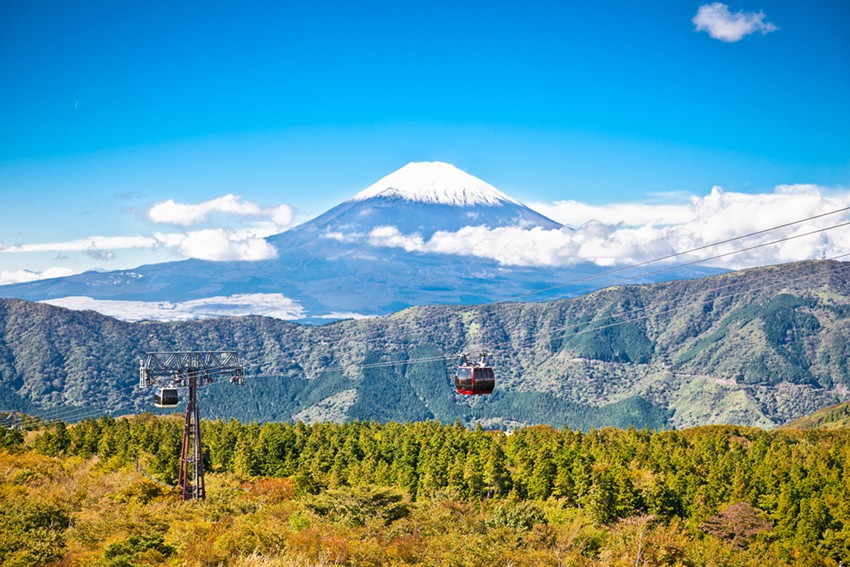 We highly recommend tourists visit the following spots to get the most enjoyment out of their trip to Hakone.

Hakone Onsen

Hakone is home to approximately 20 different qualities of hot springs. Each different type of hot spring has a different benefit, making it the perfect place for hot springs tours. There are a variety of places to have a soak and relax, such as Hakone Kowakien Yunessun, a hot springs theme park,  and cafes where guests can enjoy a simple foot bath. 

Hakone Ropeway
The Hakone Ropeway connects various sightseeing spots such as Mt. Hakone, Lake Ashi, and Owakudani. Visitors using the ropeway can enjoy breathtaking views of Mt. Fuji, eruptions on Owakudani, and Lake Ashi.

The hot springs districts of Hakone are connected by the Hakone Tozan Railway, the cable car that climbs Mt. Hakone, and the "pirate ship" that tours around Lake Ashi.

Art Museums of Hakone
Hakone Museum has had a rich history since its opening in 1952. Inside, there are clay Haniwa figures and various earthenware dishes on display. Visitors can enjoy the sight of bamboo, Japanese bush clover, and the changing color of the leaves throughout the seasons at the Japanese style garden "Shinsenkyo" within the museum.

There are also plenty of other art museums to visit in Hakone, such as the Hakone Open-Air Museum and Hakone Venetian Glass Museum.

Hakone Gardens
Hakone is home to a wealth of gardens including, Shinsenkyo in Hakone Museum, Japan's oldest French garden, Gora Park, and the Japanese rock gardens in Sou'unji. These gardens are the perfect place to enjoy a leisurely stroll while taking in their beautiful landscapes.

Hakone Free Pass
With the Hakone Free Pass, visitors can enjoy unlimited rides on the Hakone Ropeway and Hakone Tozan Railway. It also serves as a special discount ticket at various different sightseeing spots throughout Hakone. The Hakone Free Pass is a great way to fully delight in the sights Hakone has to offer. 

Hakone's Restaurants and Foods
Restaurants in Hakone
Here is our article about 
Hakone's specialty food at hot spring resort
Food from Hakone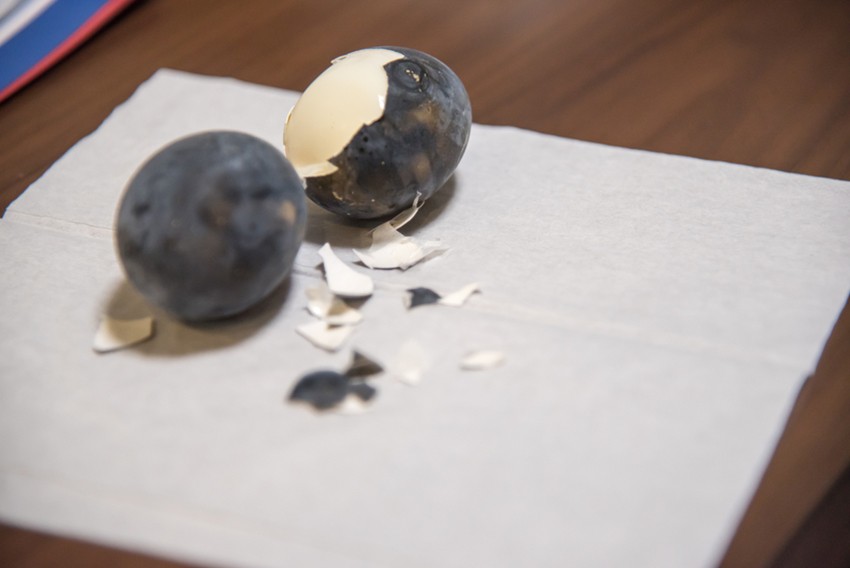 The "black eggs"  boiled in the hot springs waters of the Owakudani area are a popular dish in Hakone. Although they look like regular hard-boiled eggs if you crack the shell, there is more flavor concentrated in the yolk and slight scent of sulfur is what makes them a regional delicacy.

Hakone's "Jinenjo Soba" made using wild yams and spring water and tofu-based sweets are also quite popular.

Hotels of Hakone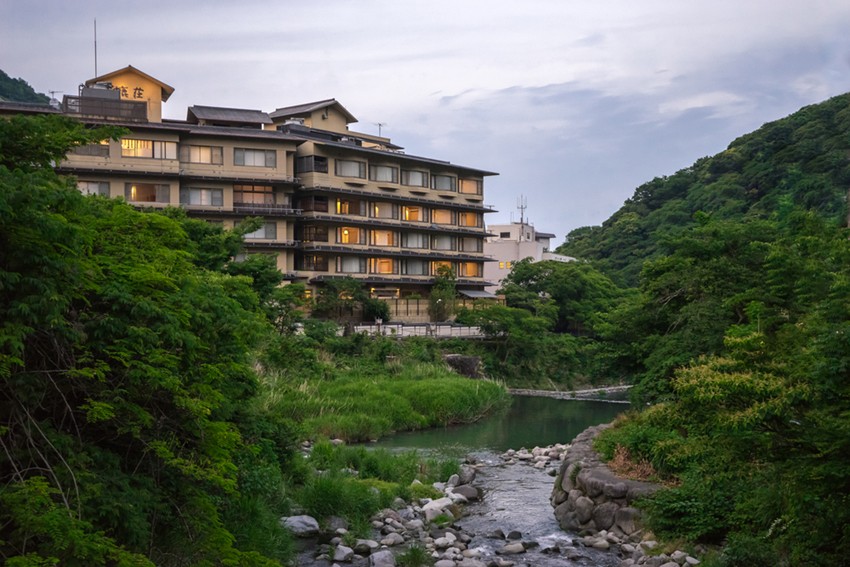 There are a plethora of lodging accommodations in Hakone, from small inns to large resort hotels. There are many large hotels around the Hakone-Yumoto Station area and more Japanese style hotels around the Kowakien and Gora areas.

Hakone's Ryokan or Japanese Inns
Being that Hakone is a hot springs town, it's no surprise there are many Japanese inns in the area. Many of the Japanese inns in the area have rental baths and open-air baths in each room, making a slightly pricier option at about 20,000 yen per night.

Accessing From Tokyo to Hakone
Hakone-Yumoto Station is the place to aim for for those looking to visit Hakone from Tokyo. Hakone-Yumoto Station is easily accessible on the Odakyu Line's Romancecar from Shinjuku Station in Tokyo. There is no need to transfer lines and it's only a 1 hour and 40 minute ride with a fare of 2,100 yen. (As of April 2019)

Spot Information

Spot name: Hakone (Hakone-Yumoto Station)
Address: Yumoto 211-1, Ashigarashimo-gun, Kanagawa 250-0311 Japan
Access: A 1 hour and 40 minute train ride on the Odakyu Line's Romancecar from Shinjuku Station
Wi-Fi: Available (Hakone Free Wi-Fi)
[Survey] Traveling to Japan
Recommend