Yamashita Park: A park overlooking the Port of Yokohama, Japan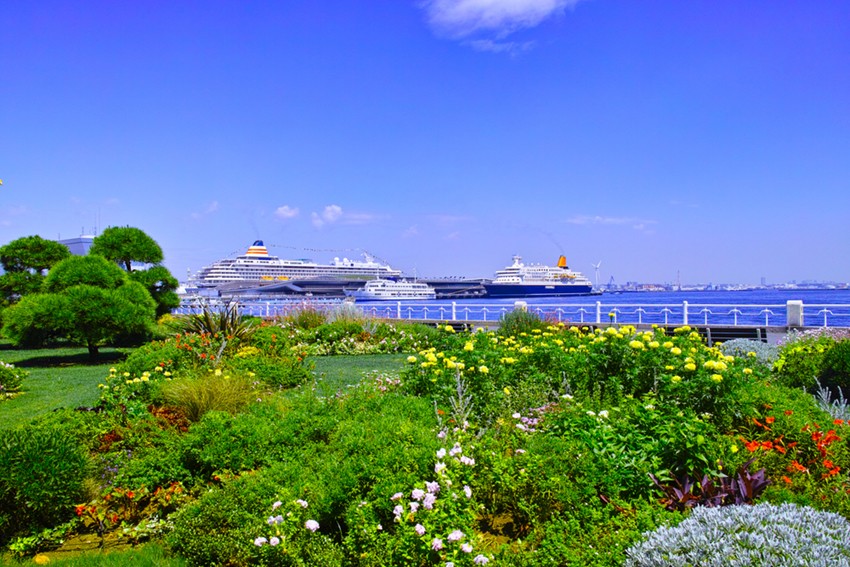 Yamashita Park is one of the most popular spots for sightseeing in Yokohama. There are many attractions such as a view overlooking the sea and the city of Yokohama, a garden full of flowers and greenery and a fireworks display in summer.
History of Yamashita Park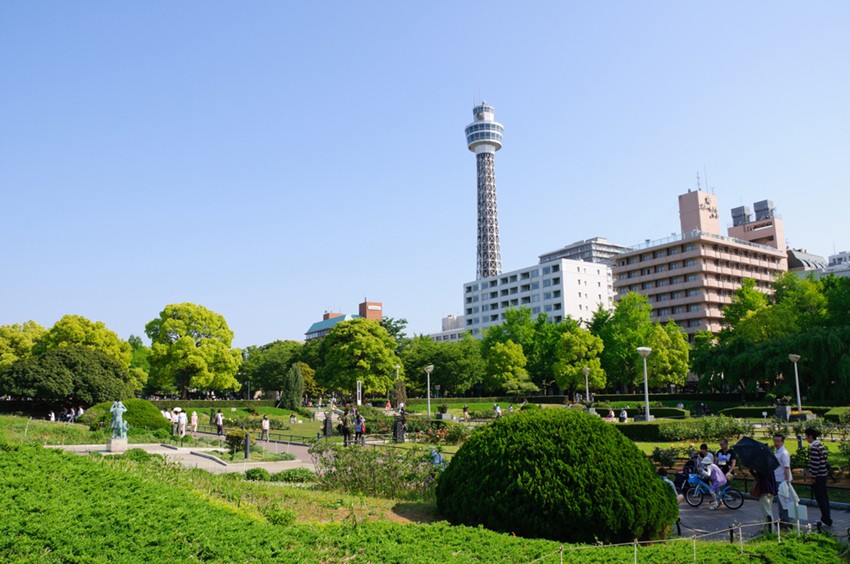 Yamashita Park has become popular as a place for relaxation among citizens and tourists since its opening in 1931. It was built by land filling with the rubble from the Great Kanto Earthquake of 1923. The park is also known as a symbol of recovery from disaster.

Highlights of Yamashita Park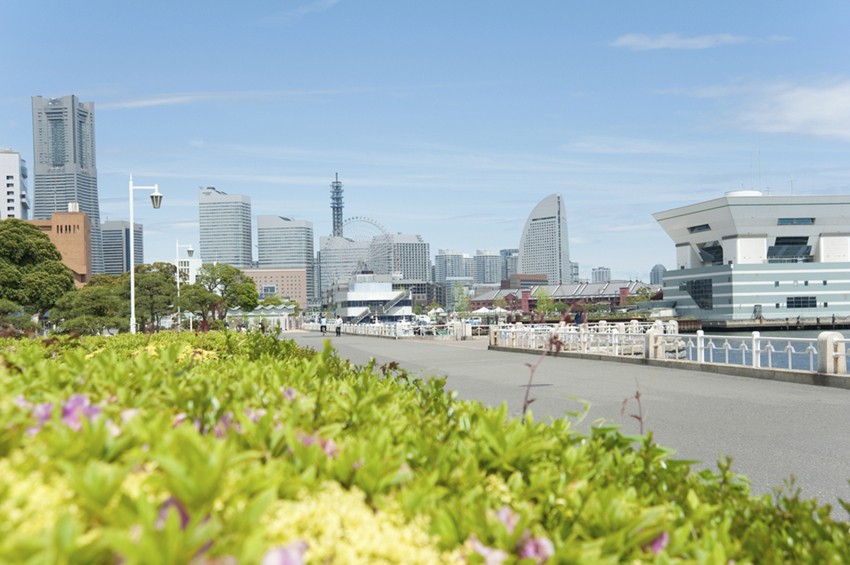 Yamashita Park boasts a vast area of 70,000 square meters. There are also several monuments in the park. Seasonal flowers can be enjoyed everywhere. In addition, as Yamashita Park faces the Port of Yokohama, you can have a view of the cityscape and Bay Bridge along the coast. You can also observe the coming and going of luxury liners and cargo ships in the park.

Monuments
Yokohama is a city with lots of international exchange. Yamashita Park has several monuments that were presented by foreign countries with diplomatic relations. For example, the "Indian Water Tower" is a small tower with beautiful mosaic tiles on the ceiling. It was a gift from the Japan Indian Association to thank the Japanese people for their support to Indians who were affected by the Great Kanto Earthquake. In addition, there is a fountain in the center of the park with a "Guardian of Water" sitting in the middle of the fountain. It was a gift from the city of San Diego (USA), a sister city of Yokohama.

Rose garden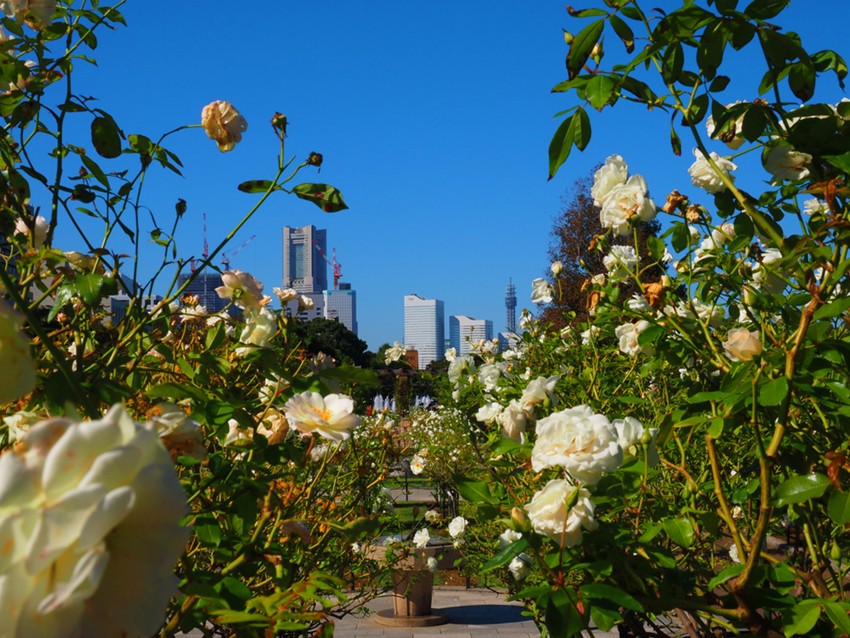 The rose garden, which is open for free, has about 190 types of 2,650 roses blooming. You can visit all year round but the best time is in spring and autumn. You can freely stroll about the opening roses of various colors such as red, pink, yellow, white and more.

Cruise ships anchored at Port of Yokohama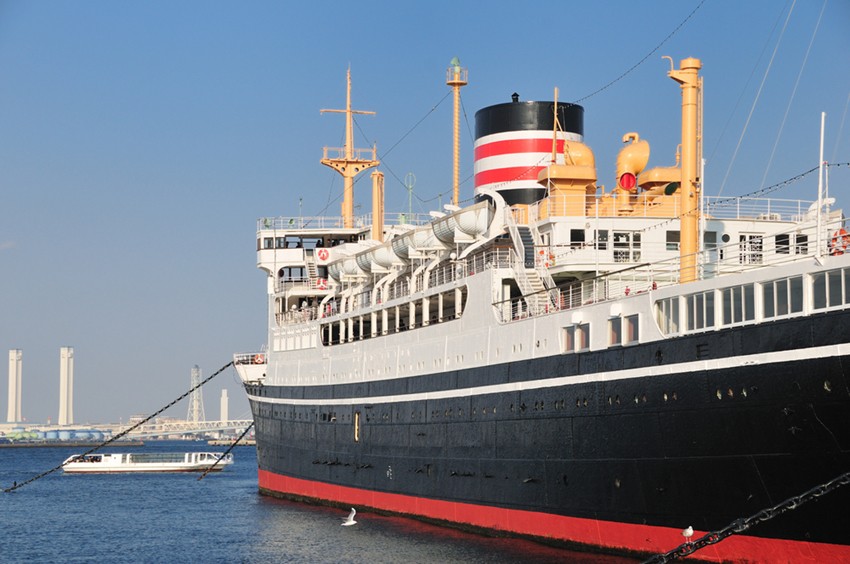 Yamashita Park is also characterized by being able to look at various ships in close proximity. In front of you, it is the retired and moored "Hikawamaru" which is a cargo and passenger ship. You can also see other passenger ships coming and going from the park. In addition, the luxury cruise ships anchored at the International Passenger Terminal "Osanbashi Yokohama", which is located west of the park, can also be seen at a distance.

Yamashita Park's firework event in July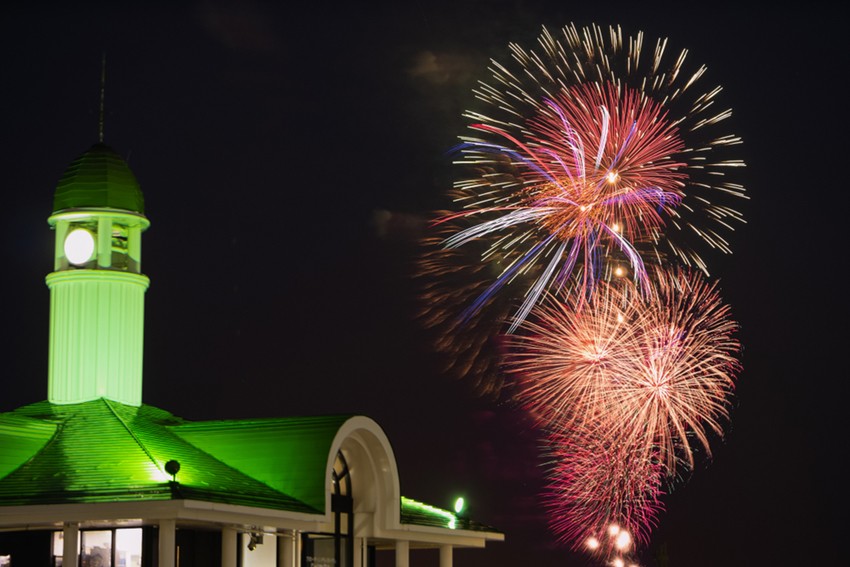 In Yamashita Park and its surroundings, a firework display "Yokohama Sparkling Twilight" is held for two days every July. 3,000 fireworks that color the night sky of Yokohama are absolutely magnificent. During the daytime, there are events full of attractions such as a parade of ships in the sea, a parade of people wearing traditional dresses around the world and a  parade of people carrying a portable shrine on their shoulders on the road.

Access to Yamashita Park
Yamashita Park is about a 3-minute walking distance from the Minatomirai Line "Motomachi-Chukagai Station". It takes about 8 minutes to go to Motomachi-Chukagai Station from Yokohama Station by the Minatomirai Line.

Spot information
Spot name: Yamashita Park

Street address: 279 Yamashitacho, Naka-ku, Yokohama, Kanagawa 231-0023
Access: About a 3-minute walk from Minatomirai Line "Motomachi-Chukagai Station"
Wi-Fi: Unavailable
Language: Japanese only
[Survey] Traveling to Japan
Recommend