A thorough guide to the highlights of Meigetsuin Temple in Kamakura!
Meigetsuin Temple in Kamakura is also known as Ajisaidera ("Hydrangea Temple") because hydrangea bloom in abundance on the temple grounds around June every year. The Zen temple with lush grounds has a beautiful inner garden. In this article, we will introduce the history and highlights of Meigetsuin Temple and information about viewing hydrangeas.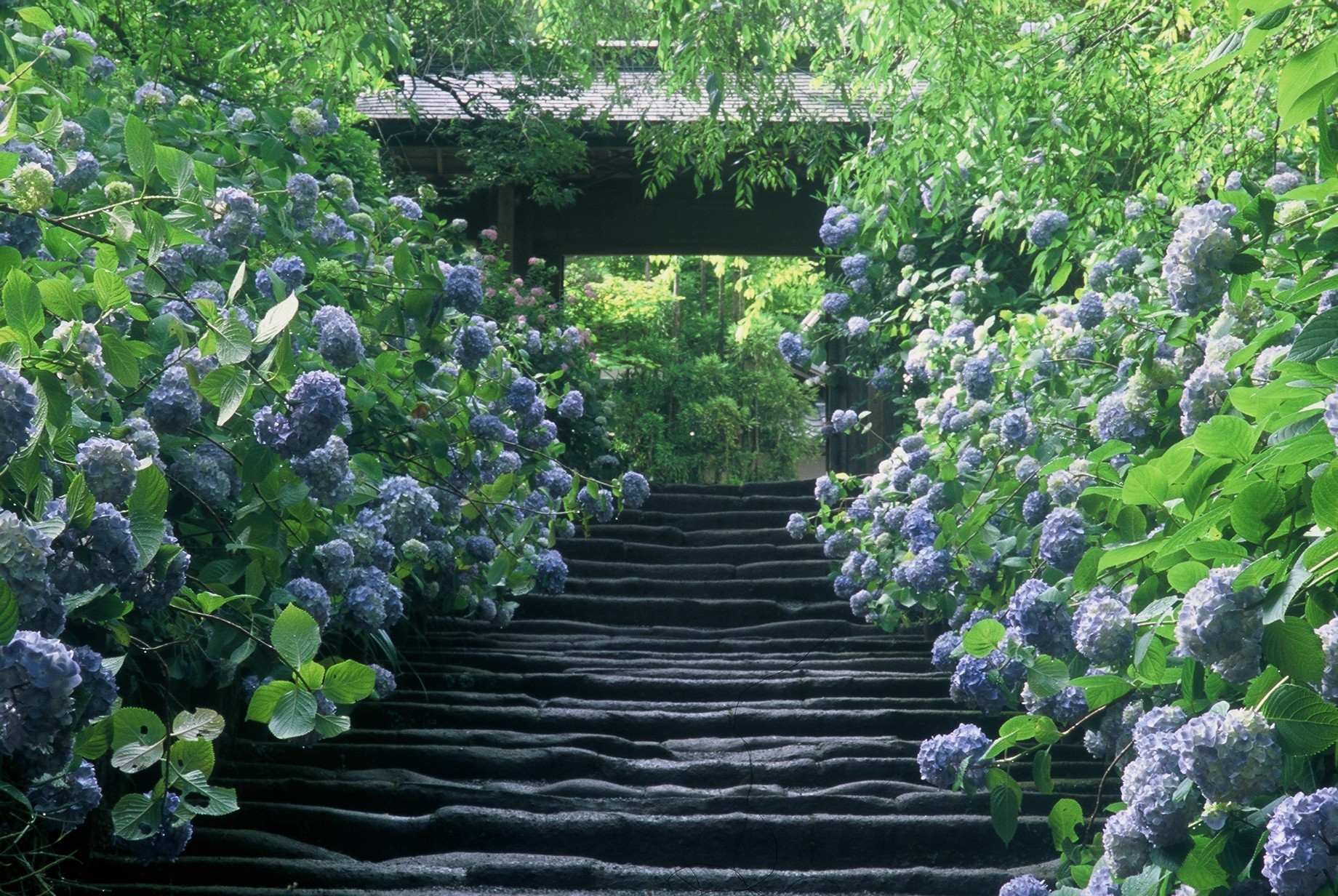 About Meigetsuin Temlple

Meigetsuin Temple, a Zen temple in Kita-kamakura, is located at a narrow Yato (valley) where the atmosphere is a calm and quiet. Its origin is the "Meigetsu-an" founded in 1160. After that, Hojo Tokimune, eighth shikken (regent) of the Kamakura shogunate founded Zenkoji Temple following Daikaku Zenji's Kaisan. Samurai Uesugi Norikata was instructed to expand Zenkoji Temple In 1380 and Meigetsu-an was renamed to Meigetsu-in. After that, Zenkoji Temple was abolished in the first year of Meiji (1868) and only Meigetsuin Temple remains till this day. There is a tomb of Uesugi Norikata on site which tells a tale of the past.

Highlights of Meigetsuin Temple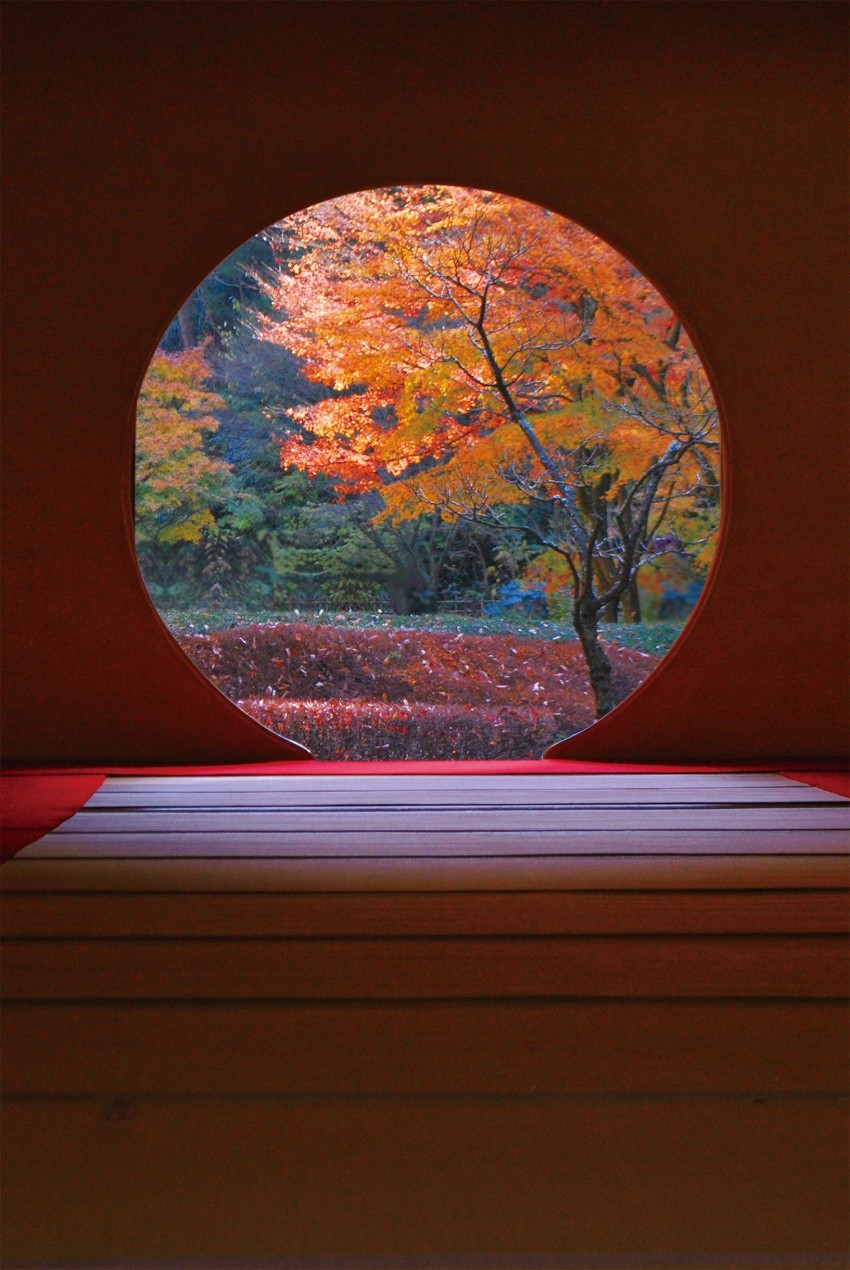 The highlight is the "main hall", which has two gardens: karesansui (dry landscape) garden and inner garden. The inner garden can only be viewed from the circular Satori no Mado (Window of Enlightenment) in the main hall. This circular window is said to symbolize enlightenment and truth. In addition, about 7m wide, 6m deep and 3m high, "Meigetsuin Yagura" is the largest cave tomb (Yagura) in Kamakura with its inner wall carved with images of Buddha, etc. in a quiet atmosphere. Hokyointo (Japanese pagoda), which is considered as a memorial tower for Uesugi Norikata, is also enshrined.

In addition, there is a teahouse "Gesshoken" located near the entrance of the temple. You can sit on an outdoor bench with a scarlet rug to enjoy Matcha and Japanese sweets (700 yen, 10:00~15:00).

The flowers of Meigetsuin Temple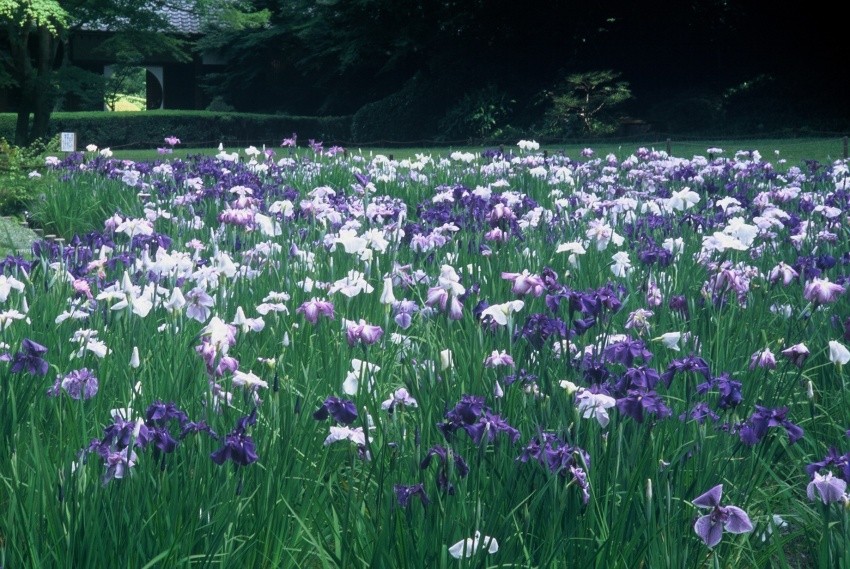 Hydrangea that blooms around June on both sides of the path that leads from the Somon Gate to the Sanmon Gate. The number of flowers approximately exceeds 2500 as summer arrives at Kamakura. The ancient Japanese species, Hime Ajisai ("Princess Hydrangea") variety, dyes the site  with pale blue color which is known as "Megetsuin blue". They reach full bloom in mid-June every year. Aside from hydrangea, iris, which blooms from mid-May to early June is also a must-see. The inner garden of the main hall will be filled with white and purple glossy flowers. The inner garden will be open to the public on special occasions during the blooming season of iris and autumn leaves.

Access to Meigetsuin Temple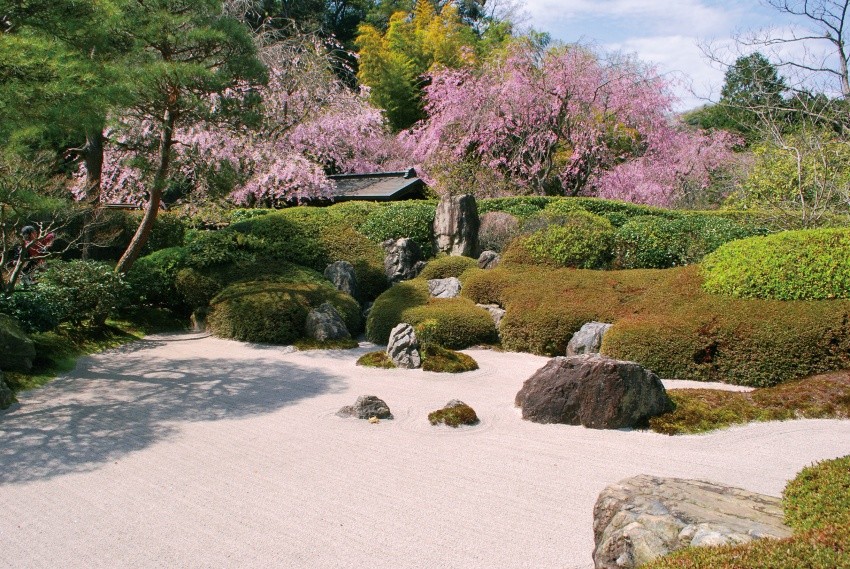 After getting off at JR Kita-kamakura Station, walk towards Kamakura Station on the left-side road for about 400m. Turn left in front of the railroad crossing of Kamakura Kaido and JR Yokosuka line. Walk along the road from there for about 300m and you will arrive at Meigetsuin Temple. It is about a 10-minute walk from JR Kita-kamakura Station in total.

Spot Information
Spot name: Meigetsuin Temple

Street Address: 189 Yamanouchi, Kamakura, Kanagawa Prefecture 247-0062
Ticket: 500 yen; Iris garden special admission: 500 yen
Opening hours: 9:00~16:00 (June: 8:30~17:00)
Closing days: None
(2021 Information) The temple will be open in 2021.
Opening Hours:10:00~15:00
Special Admission Fee:500 JPY
※Will open between the end of May and the beginning of June.
※ The official closing time of the area is 10 pm, however, depending on the flowers, and how busy the location is, there are many times in which the temple closes at either 9 or 9:30 pm.
※ To help in the prevention of the spread of COVID-19, you are unable to visit the circular window where you can look out onto the garden, however, this doesn't affect the ability for you to see and appreciate the Japanese iris flowers within the fall season.
[Survey] Traveling to Japan
Recommend