Hakone Hot Springs: Japan's No.1 hot spring resort in Kanagawa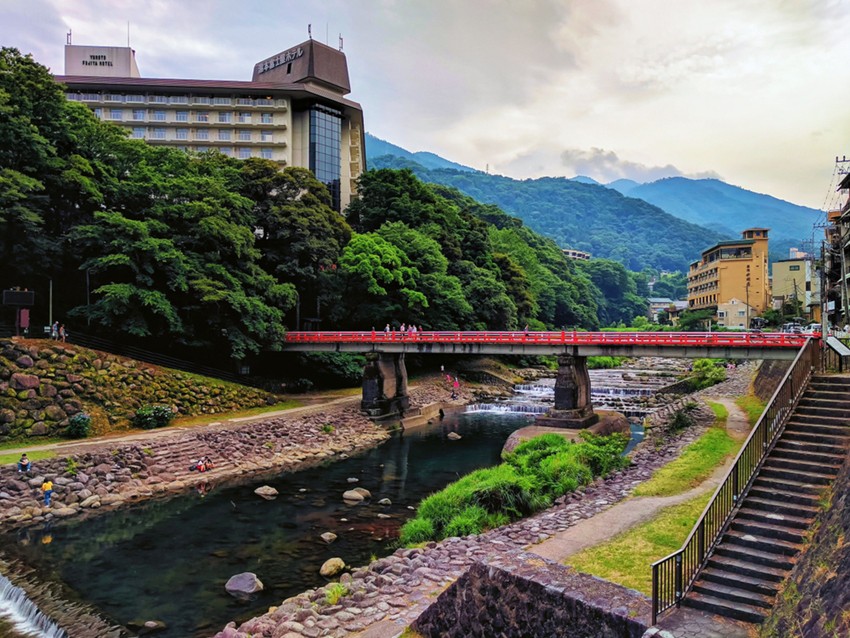 Hakone Hot Springs is the No.1 hot spring resort in Kanagawa and is known nationally as a famous hot spring resort. There are approximately 20 types of onsens with different spring quality and there are numbers of hot spring hotels. The fact that Hakone Hot Springs can be accessed in just 1.5 hours from Tokyo is amazing in itself.

About Hakone Hot Springs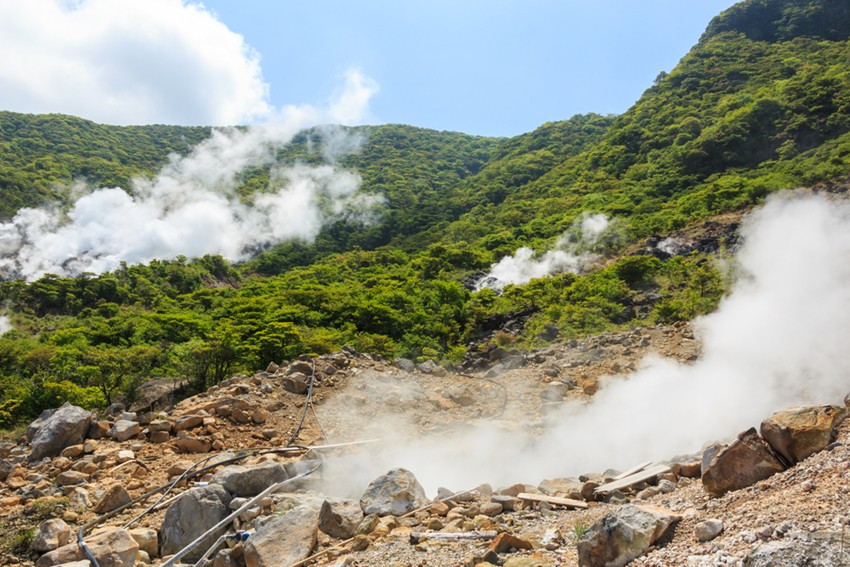 Hakone has onsens with various spring quality because of its active changes in topography due to the activity of the Hakone volcano. There are many hot spring resorts in the large area of Hakone which is divided into four parts. The 1st part is "Hakone-Yumoto / Tonosawa". It is a gateway to Hakone with the oldest hot spring resorts in Hakone. The 2nd part is the area around "Lake Ashinoko". Here you can find abundant onsens with a fabulous view overlooking Lake Ashinoko and Mount Fuji. The 3rd part is "Sensekihara" where you can enjoy the magnificent nature and onsens of Hakone at a plateau resort. The 4th part is "Miyanoshita / Kowakudani / Gora". It is an area with a popular hot springs amusement park and a large park.
Things to do in Hakone Hot Springs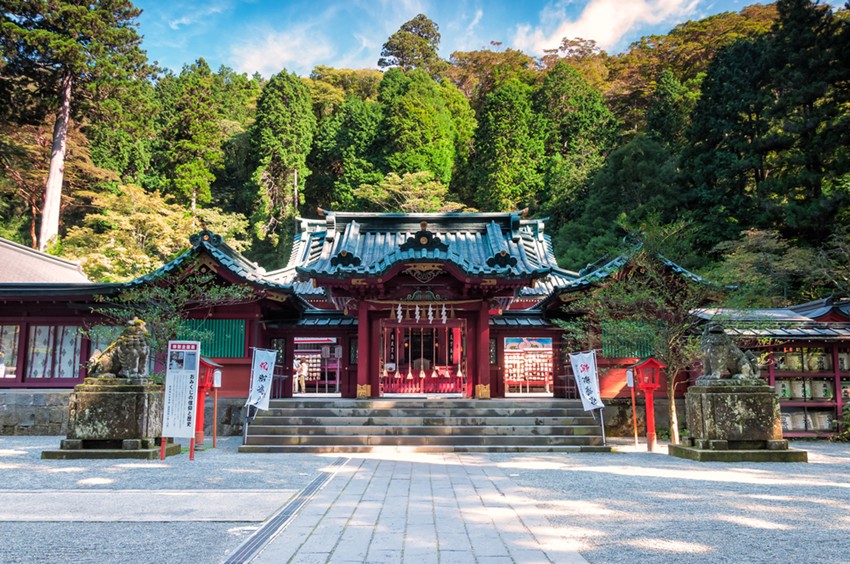 Hakone hot springs has about 20 types of spring quality like sulfuric spring which has a milky white color and common salt spring which has good effect on warming the body. There are also foot baths and day trip hot springs, so it will be fun to go on a tour of onsens with different spring quality. In addition, there are sightseeing spots such as shrines, temples, art galleries, lakes, nostalgic streets and natural parks in each area. You can enjoy sightseeing as well as hot springs during your stay.
Food and restaurants in Hakone Hot Springs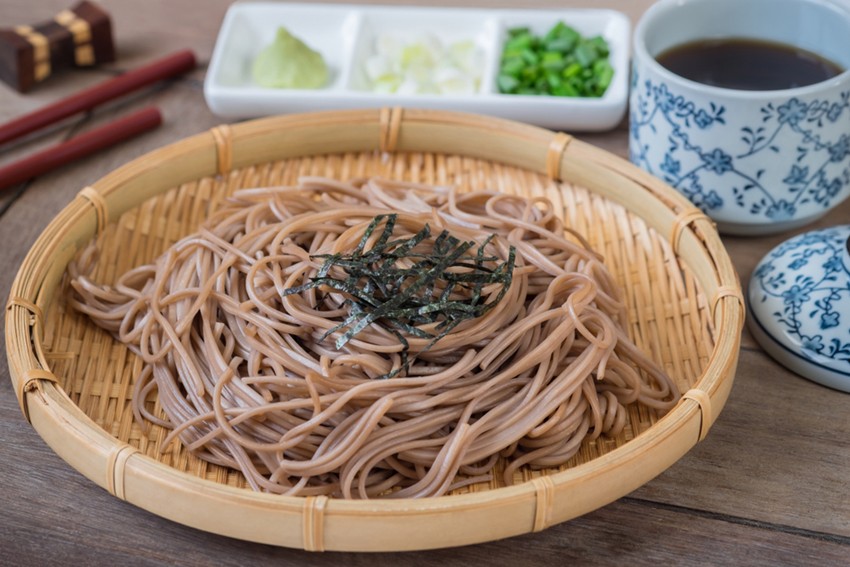 Hakone Hot Springs have rich nature and clean spring water. Soba and tofu, which are made with spring water in Hakone, are Hakone's specialty gourmet food. For example, restaurants that serve food made with soba (buckwheat flour) are "Hatsuhana" and "Akatsukian" while restaurants that serve dishes based on tofu are "Tofudokoro Hagino" and "Hakone Gindofu". Also, some gourmet food which you can buy and eat easily in Hakone Hot Springs are popular. For example, you cannot miss the black eggs of Owakudani "Kuro-tamago" and "Hakone Manju" at Marushima Honten.
Hotels and ryokans in Hakone Hot Springs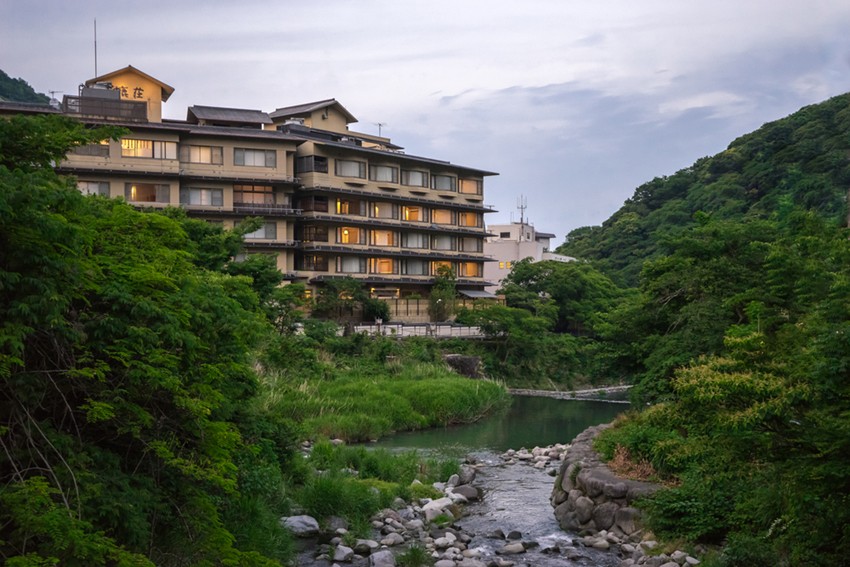 There are numerous hotels and ryokans in Hakone Hot Springs. You have various choices such as hotels with a wonderful view of Lake Ashinoko and Mt. Fuji, hotels with an open-air bath attached to guest rooms and hotels which have sumptuous baths and serve luxurious meals. In addition, as Hakone Hot Springs cover a large area, it is recommended to think of good methods of access to the tourist destinations you want to visit.
Access from Shinjuku Station to Hakone Hot Springs
If you head to Hakone Hot Springs from Tokyo, it is convenient to go from Shinjuku Station. If you take the Odakyu Limited Express "Romance Car" Super Hakone at Shinjuku Station, it takes about 1 hour 25 minutes to arrive at Hakone-Yumoto Station without changing trains. You can then use the Hakone Tozan Bus, Hakone Tozan Train and Hakone Tozan Cable car to reach each area from Hakone-Yumoto Station.
Spot information
Spot name: Hakone Onsen (Hakone Yumoto Station)
Street address: 707-1, Yumoto Shiroishi-shita, Hakone City, Ashigarashimo District, Kanagawa Prefecture, 250-0311
Access: It is approximately one hour 25 minutes by Odawara romance car from JR Shinjuku Station
Wi-Fi: Available (Hakone Free Wi-Fi)
Language: English, Chinese, Korean (Hakone Town General Tourist Information Center, 1 minute walk from Hakone-Yumoto Station)
Credit cards: VISA, MasterCard, JCB, AMERICAN EXPRESS
[Survey] Traveling to Japan
Recommend