Kamakura in Japan - Temple Sightseeing Hot Spot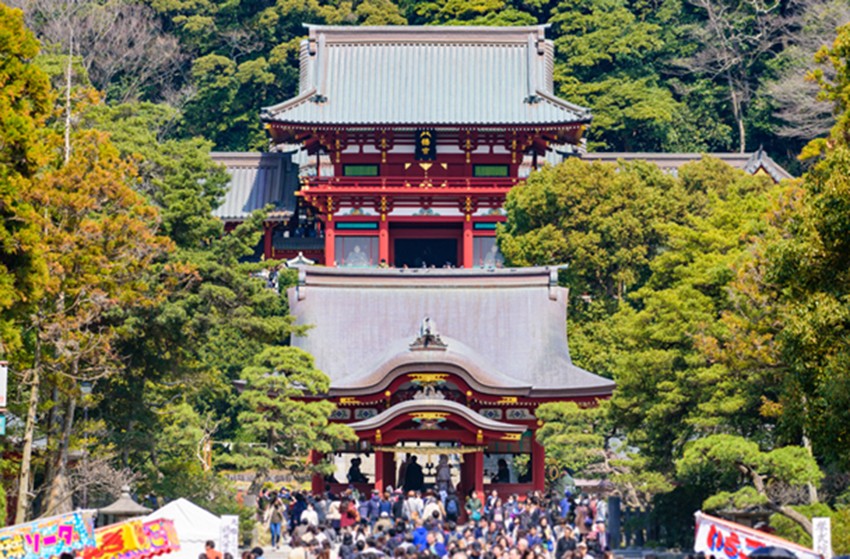 Kamakura is a sightseeing spot located on the southern bay of Kanagawa. There are over one-hundred temples and many ancient structures that serve as a glimpse into Japan's past. Because the area is surrounded by the ocean and mountains, its mild climate makes it a great spot for hiking and leisurely strolls.
About Kamakura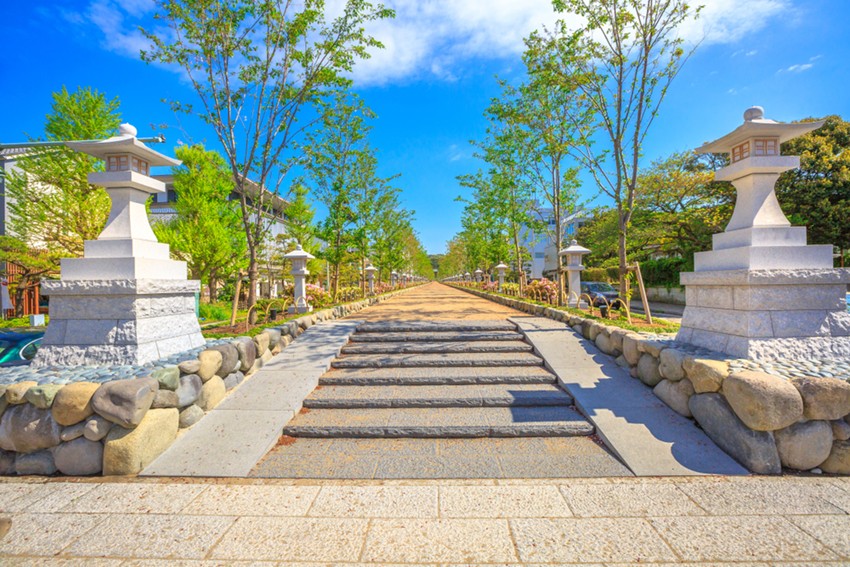 Kamakura is one of Japan's ancient capitals, formed by the Kamakura shogunate in 1185 and lasting until 1333. Kamakura's many shrines and temples display its rich history and create a breathtaking cityscape you won't want to miss.

Kamakura is split into four main sightseeing areas: the area around the station called "Kamakura Old Town", Kita-Kamakura to the north of Kamakura Station, Kanazawa Highway to the east, and the Yuhigasaki-Nagatani area to the west.

Kamakura's Weather and Sightseeing Throughout the Seasons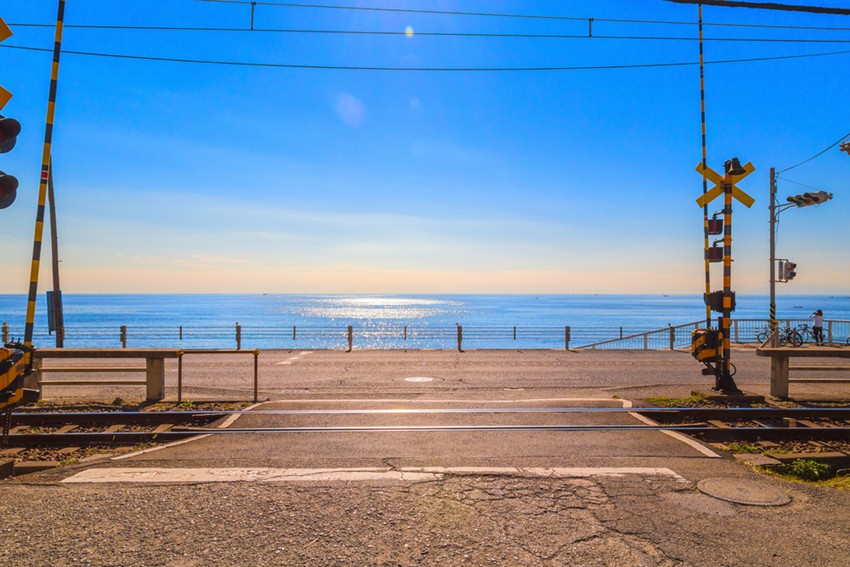 Kamakura is known for its warm climate. Thanks to the ocean to the south and the mountains to the north, east, and west, summers are cool and winters are warm. This makes the area a great place for taking strolls throughout the year. However, we highly recommend visiting Kamakura in summer or autumn. Early summer is the perfect time to watch the hydrangeas bloom and view the changing colors of ginkgo and maple leaves in autumn. We highly recommend checking out these various famous sightseeing spots if you have the chance.

Things to Do in Kamakura
Kamakura is famous for its Great Buddha state and the beautiful flowers blooming within its various temples.

The Great Buddha of Kamakura
Perhaps the two most famous attractions Kamakura has to offer are Kotoku-in Temple and Tsurugaoka Hachiman-gu Shrine. At Kotoku-in, visitors can view the Great Buddha of Kamakura, one of the three great Buddhas of Japan. Tsuruoka Hachiman-gu is a shrine related to the early Kamakura shogun, Minamoto Yoritomo, and is over 800 years old.

Kamakura's Natural Beauty
One of the highlights of Kamakura is its beautiful natural surroundings. There are many spots to view seasonal flowers and foliage in the area, with cherry blossoms blooming in spring, hydrangeas and lotuses in summer, colorful leaves in autumn, and plum blossoms and camellia in winter. Meigetsu-in, Myohonji, Hokokuji, Enkakuji, and Hasedera are particularly famous spots to enjoy flowers of all seasons.

Restaurants in Kamakura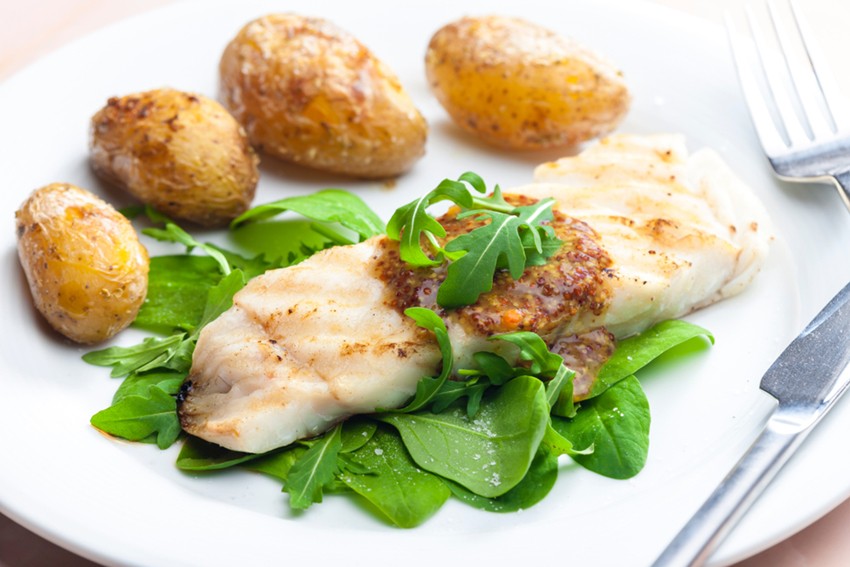 Kamakura's restaurants are famous for using vegetables from local farms and fresh fish from the Shonan sea in their dishes. There are plenty of restaurants located near the station that cater to many different tastes serving Japanese, Italian, and French cuisines.

We also recommend walking about the area and trying the different varieties of cuisine Kamakura's food stalls have to offer. There are over 70 different stalls located on Komachi-dori, the road connecting Kamakura Station's east exit and Tsurugaoka Hachiman-gu. Some of the most popular dishes are Kamakura-age (fried fish cake), Japanese omelette, croquette, Mugita mochi (rice cakes), and waffles.

Hotels and Ryokan in Kamakura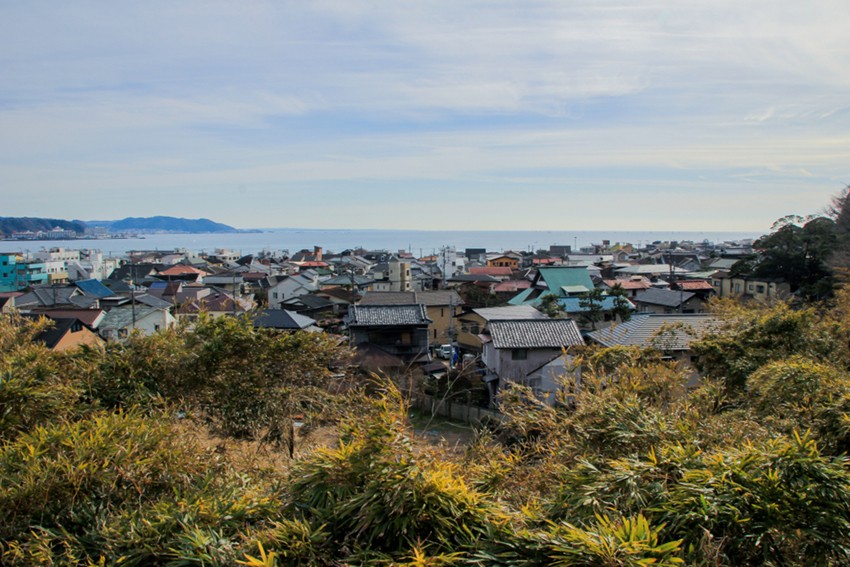 There are a variety of lodging facilities in the Kamakura area, many of which are guest houses. There are also some hotels and ryokan (Japanese style inns), which are located in the bay area south of Kamakura Station.
Accessing Kamakura from Tokyo
Sightseeing in Kamakura begins at Kamakura Station. It is approximately a one-hour train ride to Kamakura Station from Tokyo Station via the JR Yokosuka Line.
Spot Information
Spot name: Kamakura (Kamakura Station)
Address: Komachi 1-chome, Kamakura-shi, Kanagawa 248-0006 Japan
Access: Approximately one hour from Tokyo Station via the JR Yokosuka Line
Wi-Fi: Available
Language accommodations: English
Credit cards accepted: VISA, MasterCard, JCB, AMERICAN EXPRESS, Diners Club International, UnionPay (CUP)
[Survey] Traveling to Japan
Recommend