Kawasaki Daishi: A temple in Kawasaki that wards off bad luck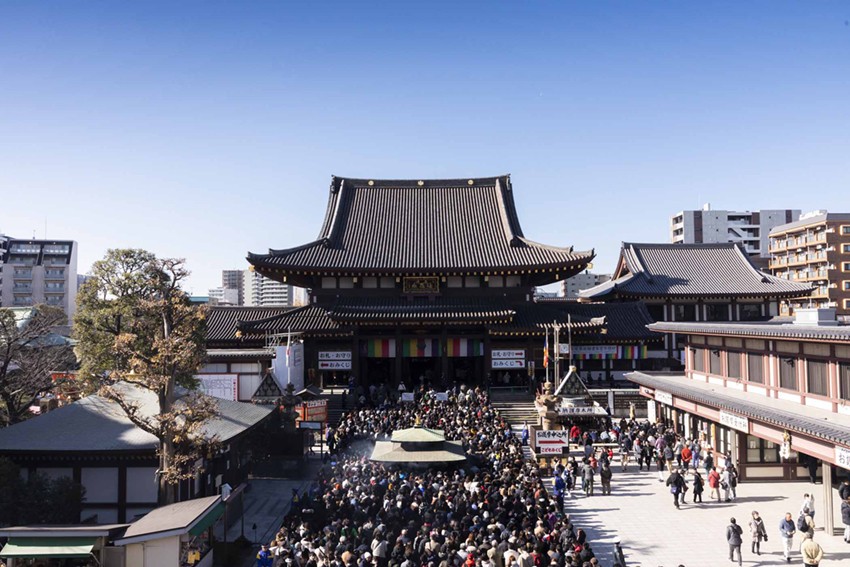 Kawasaki Daishi is a temple for praying for warding off bad luck in Kawasaki of Kanagawa Prefecture. Kawasaki Daishi is a temple famous for good riddance and is said to have benefits of driving off bad luck and wish fulfilment.
About Kawasaki Daishi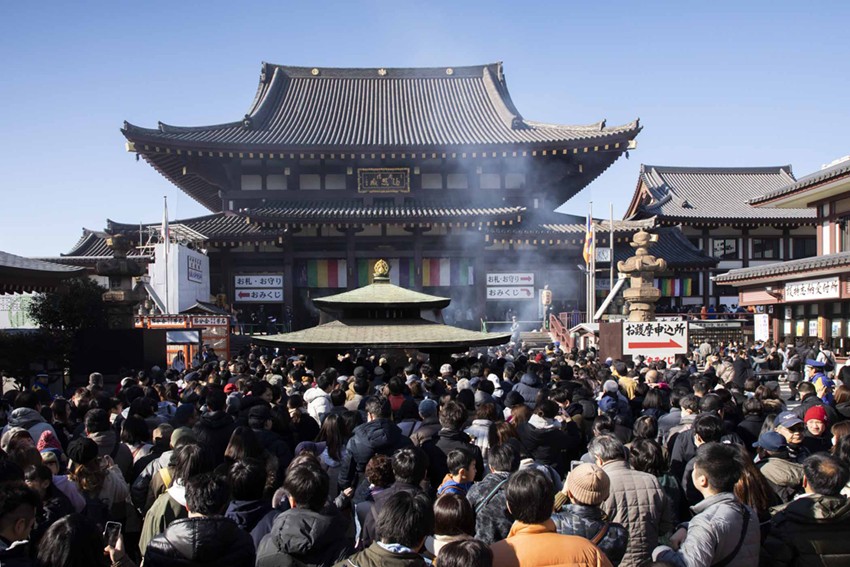 The official name of Kawasaki Daishi is "Kongosan Kinjoin Heikenji". It is a very historic temple which was built in 1128. It is famous as "Kanto Sanzan" together with Naritasan Shinshoji Temple(Chiba Prefecture) and Head Temple Takao-san Yakuoin Hachioji City, Tokyo.
Highlights of Kawasaki Daishi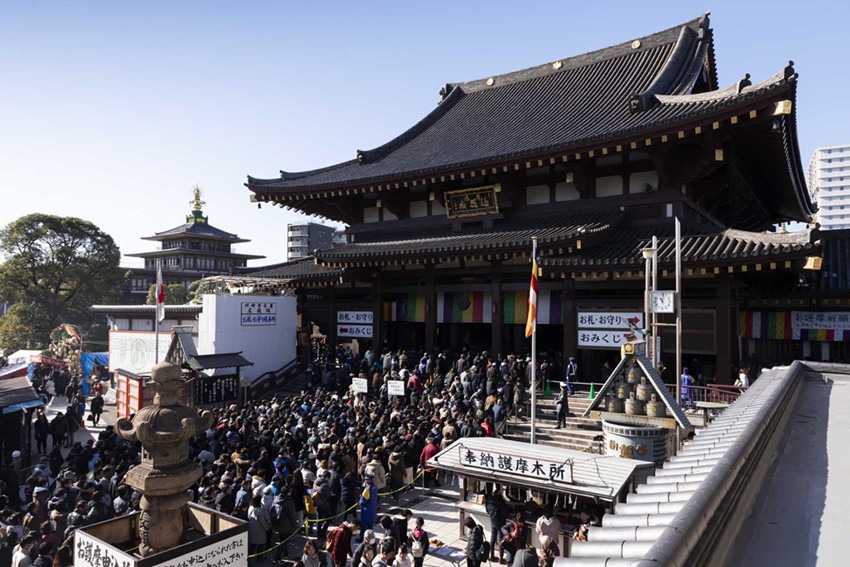 In addition to visiting the Dai-Hondo(Main Hall), there are spiritual sites to go around in Kawasaki Daishi. You can also buy amulets too.
Let's go around the spiritual sites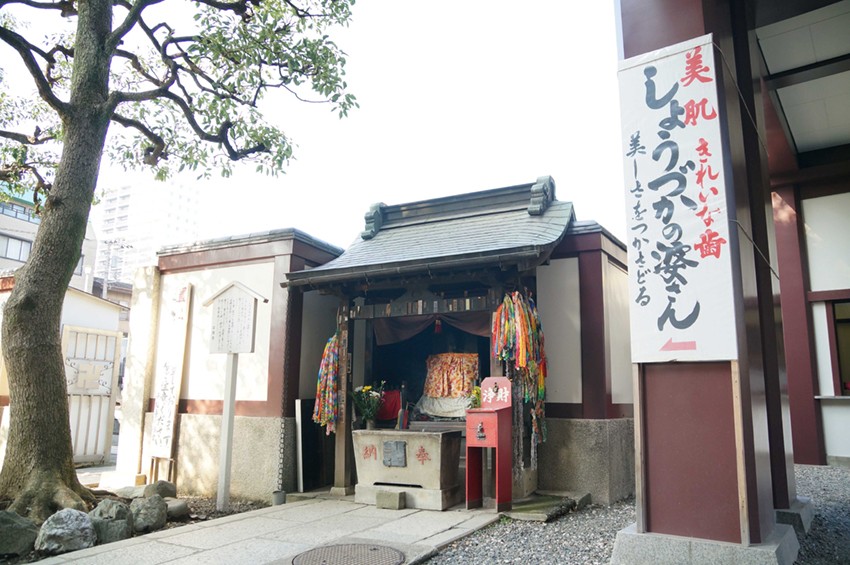 Kawasaki Daishi has many spiritual sites in its large site. Above all, 5 of them are particularly powerful: Dai-Hondo(Main Hall), Kyozo (Sutra Repository), Fukutoku Inari Shrine, Shozukano Baba, and Yakushi-Den(Yakushi Hall). Each of them is a good destination for warding off bad luck and praying for better fortune. It is recommended to go around them if you have time.
Let's buy an amulet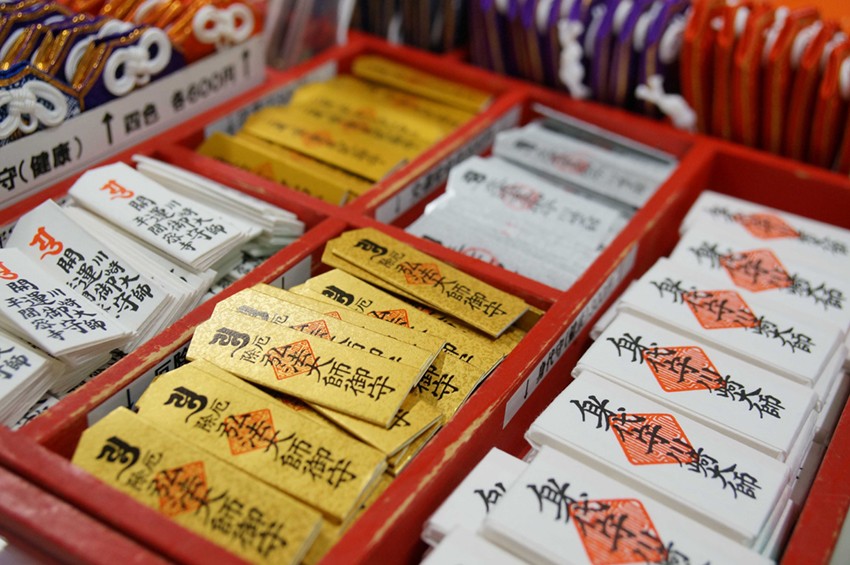 You can buy various amulets and talismans at Kawasaki Daishi's "osazukedokoro". As this place is famous for warding off evils, "Yakuyoke Omamori " and "Migawari Omamori" are particularly popular amulets. If you want to pray for good fortune as well, "Kaiun Omamori" is recommended.
Kawasaki Daishi Furin-Ichi (Wind-Bell-Market)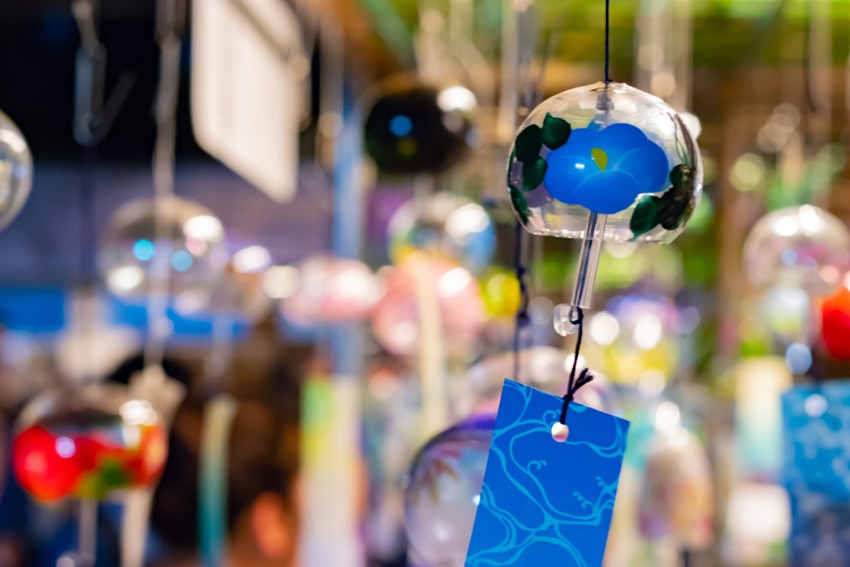 Furin-Ichi is one of the popular events of Kawasaki Daishi that takes place in July every year. It features 900 kinds of about 30,000 wind chimes collected from all over Japan. They give refreshing tinkles. Because the wind chimes are made of different materials, their timbres are quite different. In addition, they are so rich in design properties that you will find them worth a look.
Nakamise-Dori
Nakamise-Dori is a street about 150m long that links to the Daisanmon, the entrance of Kawasaki Daishi. The street has lots of gourmet food stores where you can easily eat kuzumochi (mochi made with fermented wheat starch), sweets, okaki (rice crackers made with dried mochi), steamed buns and so on. There are also other lucky charms such as Daruma, flower shops, souvenir shops and restaurants. It is a popular spot where many people come to visit at the time of the first shrine visit and events.
Access to Kawasaki Daishi
Kawasaki Daishi is at an 8-minute walking distance from "Kawasaki Daishi Station" of the Keikyu Line. If you go from Tokyo, take the Keikyu Line at Shinagawa Station to reach Kawasaki Daishi Station. If you go from Kanagawa, change to Keikyu Line at Yokohama Station (change trains once only).
Spot information
Spot name: Kawasaki Daishi Heiken-Ji Temple
Street Address: 4-48 Daishimachi, Kawasaki-Ku, Kawasaki, Kanagawa 210-8521
Access: About an 8-minute walk from Keikyu Daishi Line "Kawasaki-Daishi Station"
Wi-Fi: Unavailable
Language: English
Credit cards: Not accepted
[Survey] Traveling to Japan
Recommend