Yokohama – Sightseeing at the Famous Port Town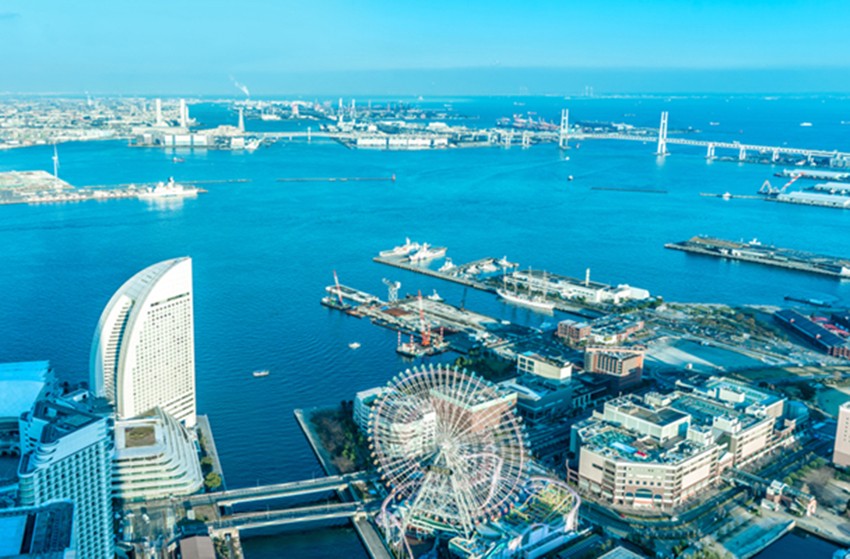 Yokohama is one of the most famous sightseeing spots in the Kanto area. There are many places to shop and restaurants to eat at around Yokohama Station and Yokohama Bay. Its ease of access also lends to its popularity as a tourist spot with just a 30-minute commute from Tokyo.

About Yokohama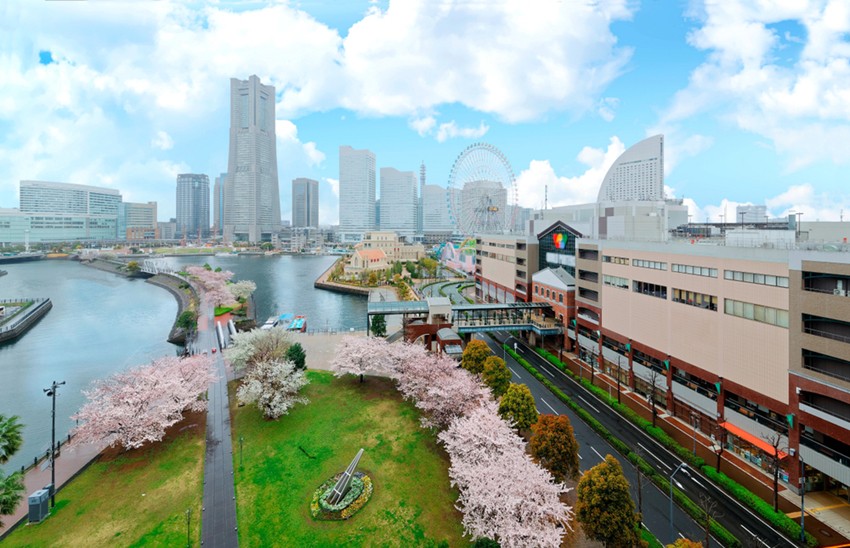 Yokohama is regarded as one of Japan's great metropolises. The main train stations in the area are Shin-Yokohama Station and Yokohama Station. These stations are convenient not only for accessing sightseeing spots in the area, but also for lodging facilities and local businesses.

Things to do in Yokohama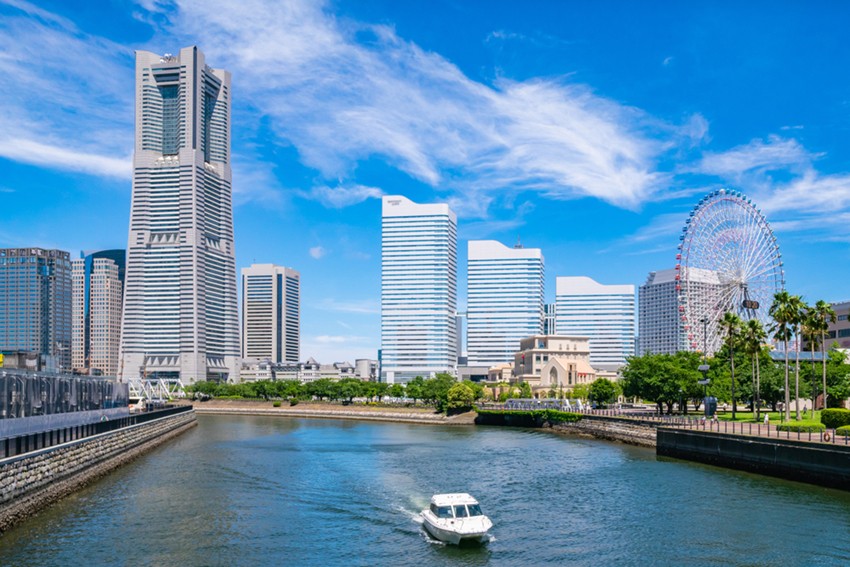 The bay area is famous for Minato Mirai, an area filled with plenty of places to shop, eat, and enjoy the scenery. Visitors can also enjoy attractions in the southern bay area such as the Japanese gardens at Sankeien and the bayside theme park Hakkeijima.
Yokohama Chinatown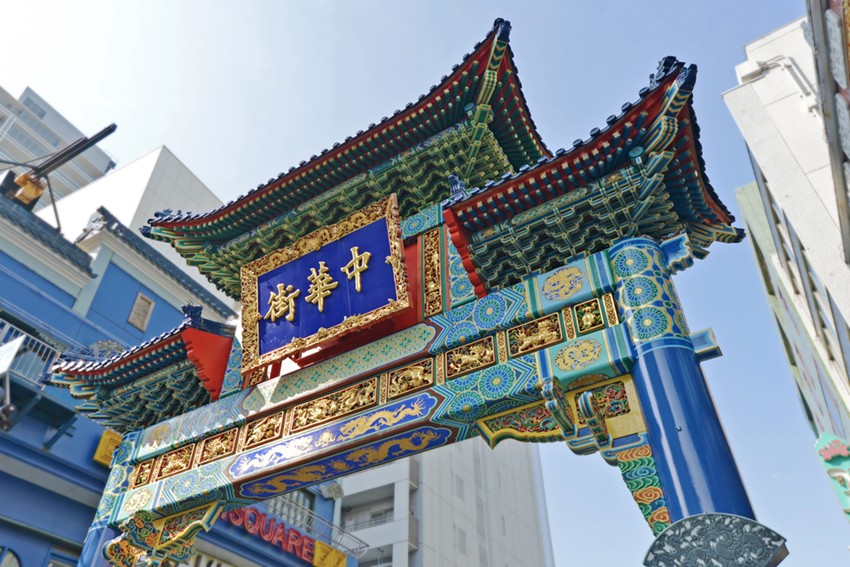 Yokohama Chinatown is said to be the biggest in the world with over 600 different shops packed into the 500 square meter area. Chinatown has a variety of attractions to offer from Chinese cuisine to souvenir shops and grocery stores. There are plenty of places to enjoy food and drink, but we recommend going for a stroll while enjoying food from stalls located on the streets. Yokohama Daisekai is another must-see spot with its art museum and shopping center.

Spot Information
Spot name: Yokohama Chukagai or Yokohama Chinese Town
Address: Yamashitacho, Naka-ku, Yokohama-shi, Kanagawa 231-0023 Japan
Access: A 1-minute walk from the Minato Mirai Line's Motomachi-Chukagai Station. 
Wi-Fi: Available(YOKOHAMA CHINATOWN Wi-Fi)
Language accommodation: Chinese
Accepted credit cards: VISA, MasterCard, JCB, AMERICAN EXPRESS,Diners Club International (varies by store)
Minato Mirai 21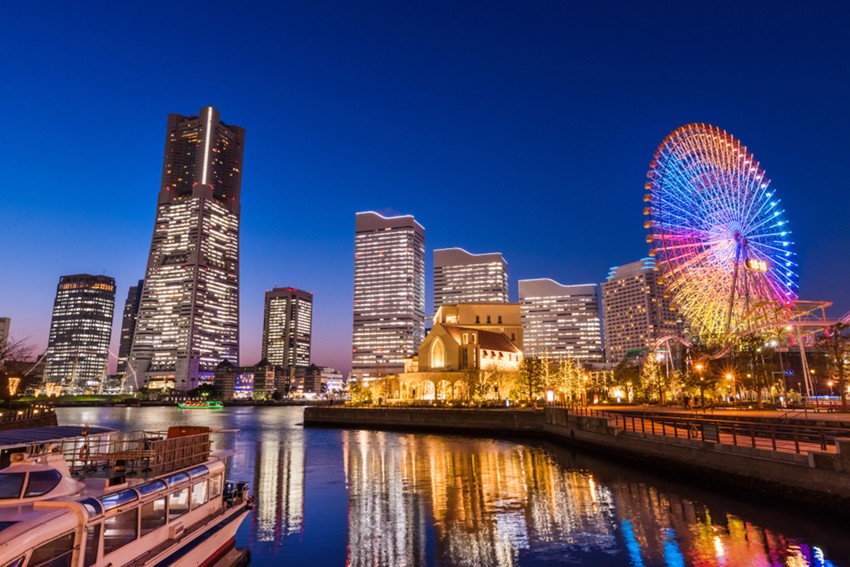 Minato Mirai 21 is the most popular tourist spot in all of Yokohama. Take in the city sights atop the observation deck of Landmark Tower, enjoy shopping at the Yokohama Red Brick Warehouse, or ride roller coasters at the city amusement park Yokohama Cosmoworld. There is so much to do you'll need more than a day to see all Minato Mirai has to offer! Minato Mirai's beautiful night scenery is considered Yokohama's most famous feature. Make sure to take a picture if you get the chance! 

Spot Information
Spot name: Minato Mirai 21
Address: Minato Mirai, Nishi-ku, Yokohama-shi, Kanagawa 220-0012 Japan 
Access:Outside the exit of the Minato Mirai Line's Minato Mirai Station
Wi-Fi:Available (YOKOHAMA Free Wi-Fi)
Language accommodation: Japanese only
Restaurants in Yokohama
Yokohama is famous as a place to enjoy dishes from various countries, particularly Chinese cuisine in Chinatown. It's also a great place to enjoy classic Japanese dishes such as sushi or ramen.
Eating Sushi in Yokohama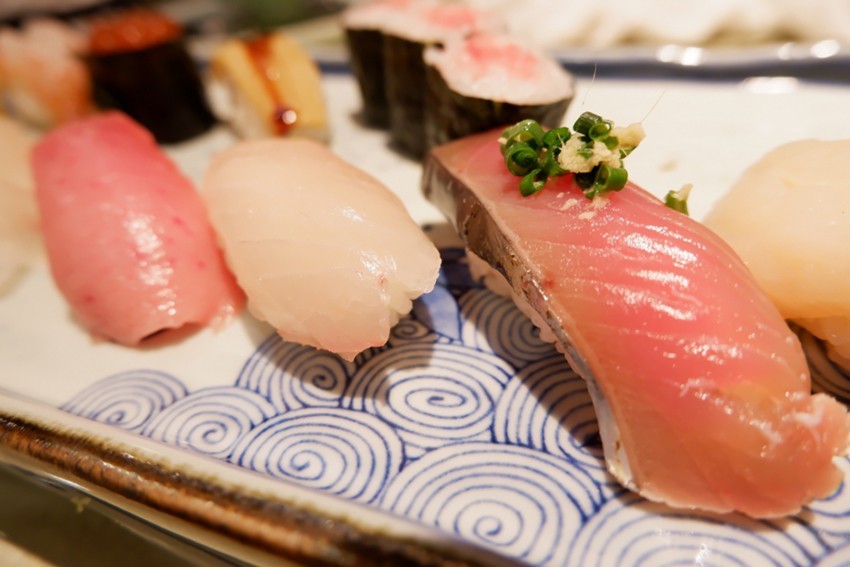 For fresh, delicious sushi, Yokohama Chuo Wholesale Market and Yokohama Nanbu Market are the spots to visit. These markets are the perfect place to find ocean-fresh fish from Yokohama Bay. There are several restaurants located within the marketplace where visitors can enjoy many varieties of seafood dishes such as sushi, fresh fish over rice, fried fish, and fish cakes. 
Eating Ramen in Yokohama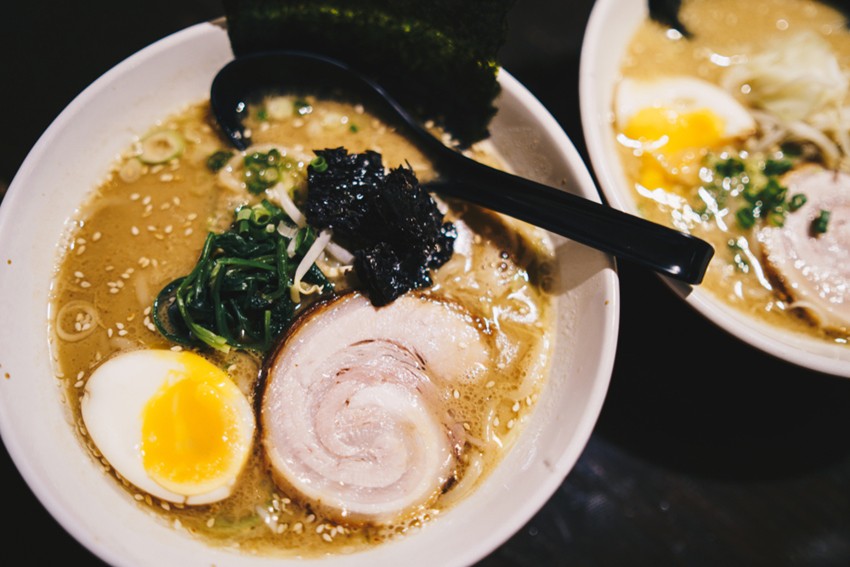 Yokohama is famous for "Iekei Ramen or Homestyle Ramen" which consists of a rich, creamy pork bone and soy sauce-based broth. Visitors can also enjoy Japan's many other ramen varieties at the Shin-Yokohama Ramen Museum, a must-visit spot for ramen lovers.
Hotels in Yokohama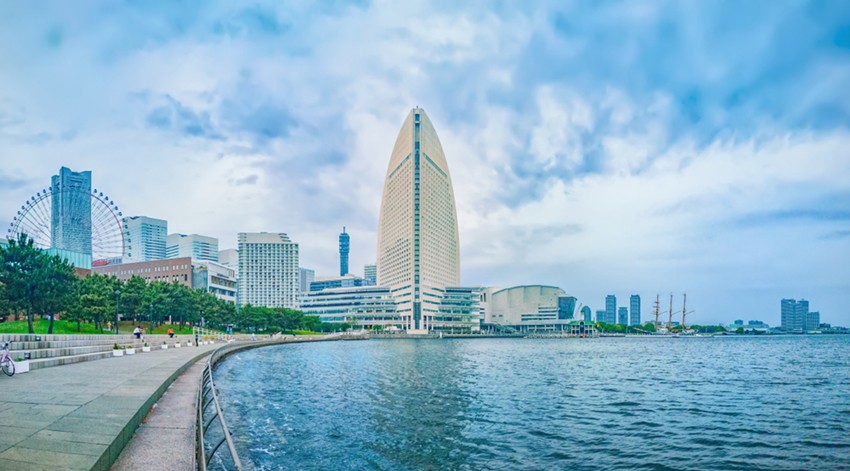 The Yokohama Station area has many lodging accommodations to choose from, from economy hotels to classy boutique hotels. The bay area also has plenty of accommodations, including hotels with breathtaking views of Yokohama Bay.
Accessing From Tokyo to Yokohama
Yokohama Station serves as the hub for sightseeing in the Yokohama area. Because six different train lines run through Yokohama Station, it can be reached easily by riding one line without transfers from main stations in Tokyo such as Tokyo Station, Ueno Station, Shinagawa Station, Shibuya Station, Shinjuku Station, and Ikebukuro Station. For example, it is a 26-minute train ride from Tokyo Station on the JR Tokaido Line.
Spot Information
Spot name: Yokohama (Yokohama Station)
Address: Takashima, Nishi-ku, Yokohama-shi, Kanagawa 220-0011 Japan
Access: A 26-minute ride from JR Tokyo Station on the Tokaido Line
Wi-Fi: Available
Language accommodation: English
Ticket Purchase: At the station ticket booths
Accepted credit cards: VISA, MasterCard, JCB, AMERICAN EXPRESS, Diners Club International
[Survey] Traveling to Japan
Recommend