Shibuya Travel Information You Should Know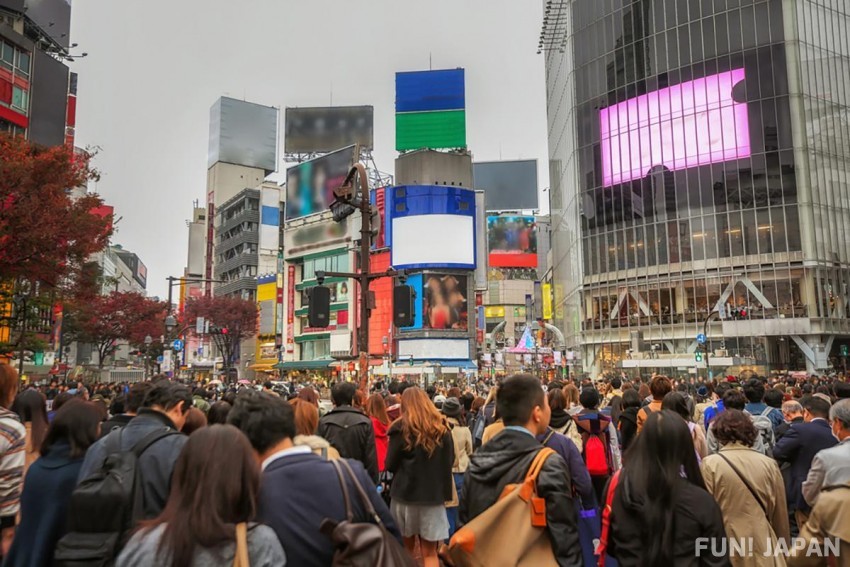 Shibuya is one of the shopping districts of Tokyo. Shopping, food, art and all kinds of sightseeing spots are mixed together, including the scramble intersection that is the most bustling place in Tokyo. Shibuya is also famous as a city where scenery unique to Shibuya sprawls out during event periods.
We are going to introduce the basic information of Shibuya, including the main sightseeing area, popular events and festivals, the food and restaurant, different kinds of hotels, as well as the convenient transportation.
About Shibuya
How Shibuya became Well-known as a Trendy State-of-the-art City?
Shibuya began to develop around 50 years ago. It is said that the construction of Shibuya 109 in the 1970s led to the gathering of creative fashionable youths at this location and has transformed into a cutting-edge city.
Where are the Luggage Storage Service Shibuya?
The main luggage storage facilities in Shibuya are as follows.
WANDER COMPASS SHIBUYA
Shibuya CHIKAMICHI General Information "WANDER COMPASS SHIBUYA"
Sweet Lounge of Ecbo Cloak (Reservation required, large cloakroom for up to 200 pieces luggage)
Sun Ticket's luggage storage service
BAG STOP in Shibuchika, Shibuya Chika-Gai Shopping Road (Underground shopping street)
In addition to coin lockers, there are lots of places where baggage can be stored directly. For this reason, it is possible to store large luggage such as suitcases.
Related article: Where can I Store my Luggage in Shibuya?

The Main Sightseeing Area in Shibuya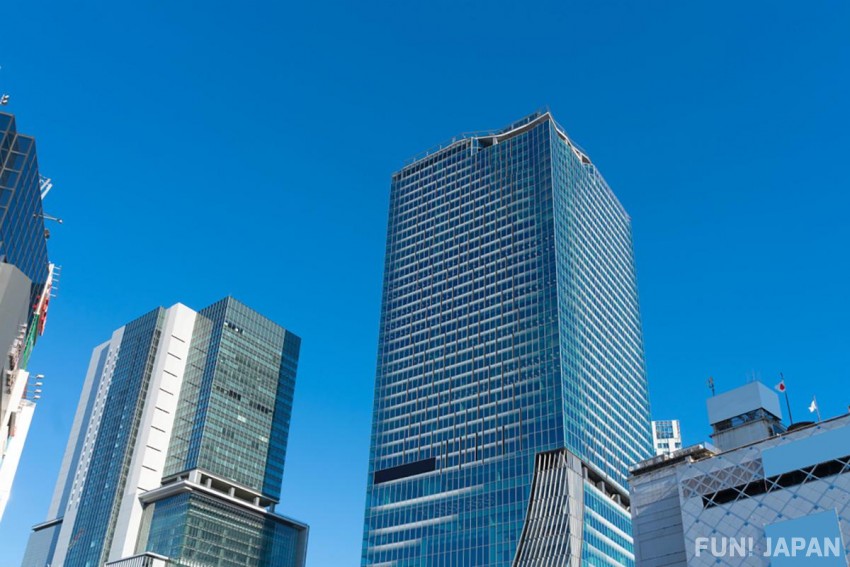 Sightseeing areas in Shibuya are roughly divided into the six areas as below.
Centre-gai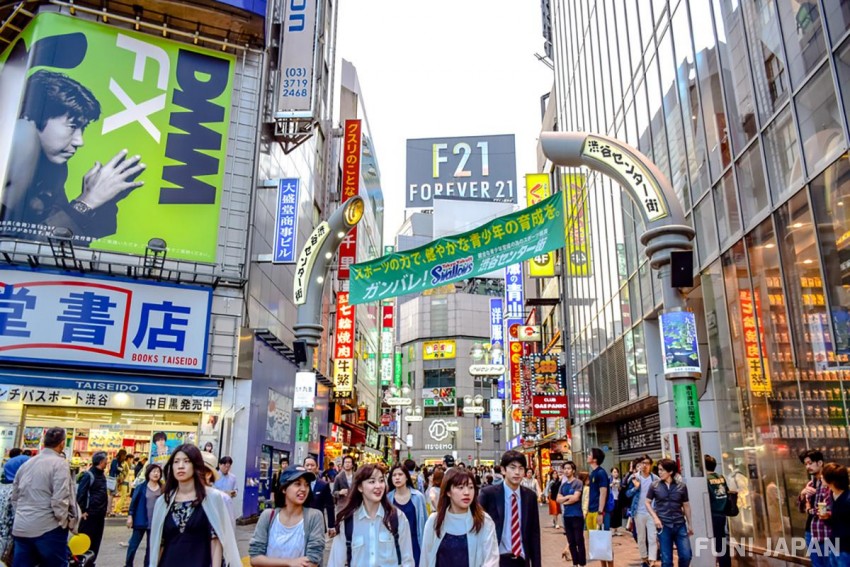 Centre-gai is a street that starts from scramble intersection. Small tenant buildings stand on either side of the narrow road. There are various kinds of shops, such as izakaya (Japanese bar), miscellaneous goods stores, and boutiques.
Dogenzaka Area
Dogenzaka area is located in the west of Shibuya Station. A narrow alley connects the two roads, Dogenzaka and Bunkamura Dori. There are some large shopping centres on the road, and you will find unique restaurants and other places when you enter the alley, so there is an abundant variety of places.
Oku-Shibuya
Oku-Shibuya is an area a little far away from Shibuya Station. It features a calm adult atmosphere that is quite different from Shibuya's station plaza. There are lots of cafés and sophisticated grocery stores, so it is interesting to take a walk around the area.
Koen-Dori Area
Koen-dori is the road that stretches out north from Shibuya Station. Large stores such as Seibu Shibuya and Shibuya Modi of Marui Group are lined up on both sides. There is also a Disney Store Shibuya Koen-dori coming soon, where you will be able to buy Disney park tickets and goods.
Spain-zaka Area
Spain-zaka slope is a short street that goes down the side of Shibuya PARCO. There are cafes where you can relax and take a break even while being close to the lively area of the city.
Incidentally, the name Spain-zaka is derived from the fact that a shop owner who owned a coffee shop on the slope in the 1970s said that, "It has a Spanish-like atmosphere."
Cat Street Area
Cat Street is a narrow promenade with a hidden-away atmosphere. There are lots of street fashion shops and second-hand clothes shops.
Things to Do in Shibuya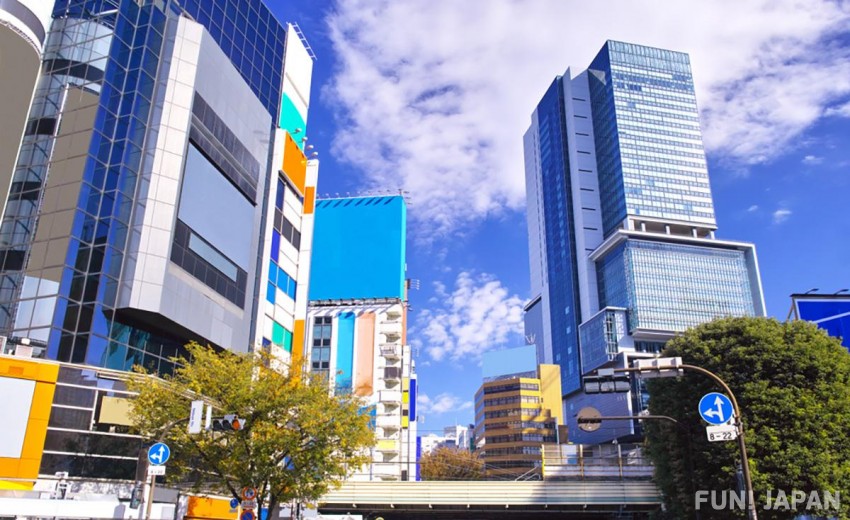 There are various things that can be done in Shibuya, such as shopping and experiences. The following are some examples recommend places for sightseeing in Shibuya.
To know more about the sightseeing spots in Shibuya, click: SHIBUYA, where Should you Go in the Most Crowded City in Tokyo, Japan?
Events and Festivals held in Shibuya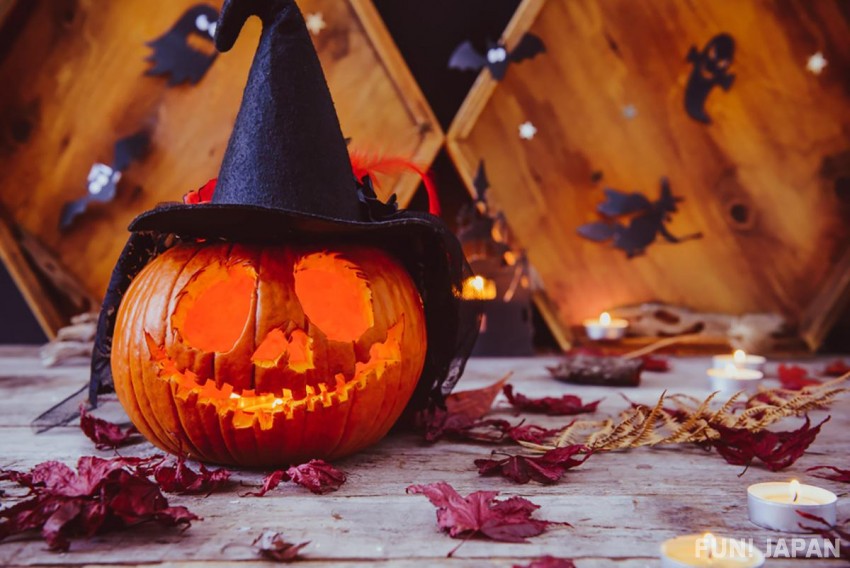 Shibuya events are lively and packed with people. Here, we will introduce the main events.
Halloween in Shibuya, 2018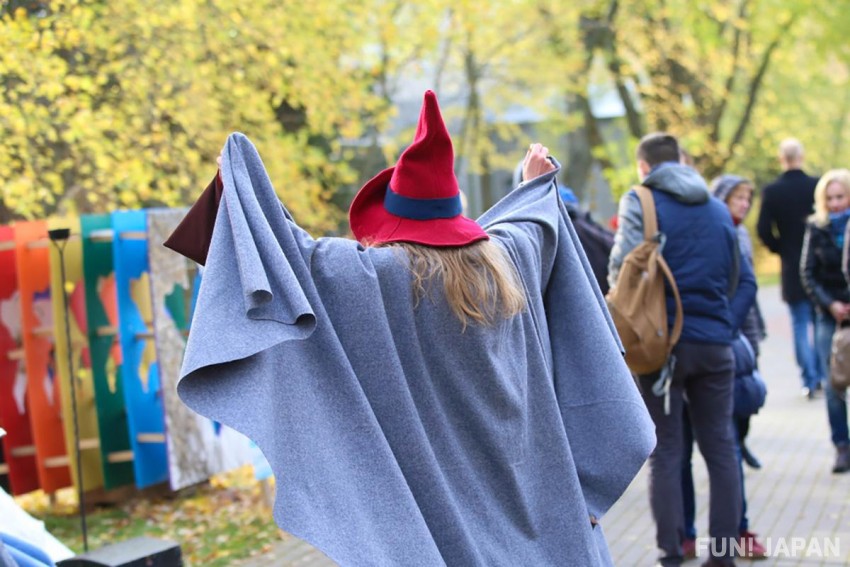 Halloween is the most exciting event in Shibuya. People wearing costumes and cosplay gather around the scramble intersection. From police officers, witches etc, to anime (Japanese animation) characters, and the festival like sight spreads.
Particularly in 2018, the Japanese era changed in the following year, so it was much more exciting than usual.
This is an event that can be enjoyed by many people regardless of their nationality, so when you go sightseeing at this time of year, be sure to wear costumes and cosplay.
Related article: Halloween in Shibuya: An Overwhelming Cosplay Event!

Shibuya Blue Cave Illuminations
Blue Cave SHIBUYA is an illumination event. It is held from late November to the end of December in the area of zelkova trees along Shibuya Koen-dori and Yoyogi Park.
This spectacle where the tree-lined street is coloured blue is magical and gorgeous.
Related article: What are the Shibuya's Sparkling Blue Cave Illuminations?

Food and Restaurants in Shibuya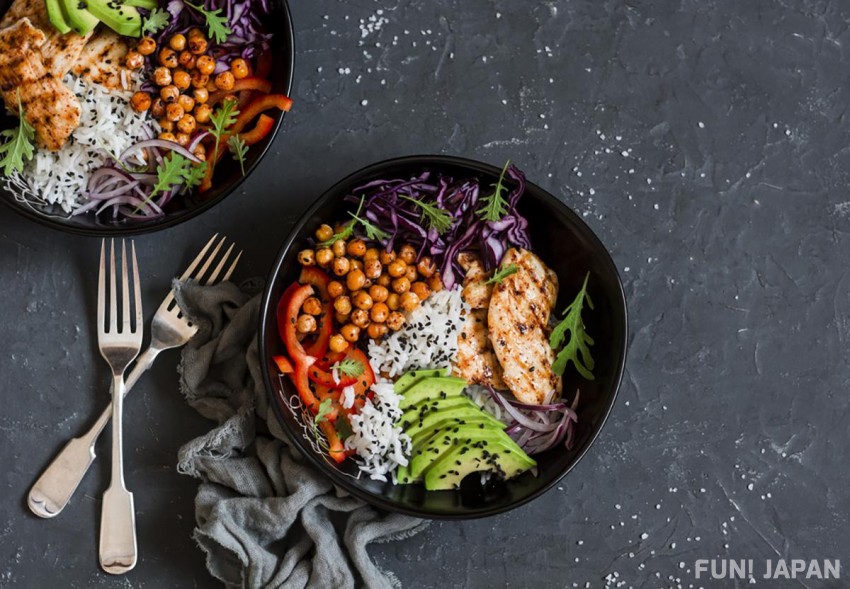 Shibuya is a food town with lots of restaurants. Not only along the streets, but also in shopping buildings and department stores. Moreover, there is a complex building in which all the shops are restaurants.
Shibuya Stream
Shibuya Stream is a complex that is directly connected to Shibuya Station. There are around 30 cafes and restaurants. The fact that you can choose from a variety of genres such as Japanese, Western, Chinese and Asian food is attractive.
There are some coin lockers on the 2nd floor. They are small lockers so large baggage can not be deposited, but it is a good idea to leave the things you don't need during a meal and have a relaxing meal.
Spot information
Spot name: Shibuya Stream
Street address: 3-21-3 Shibuya, Shibuya-ku, Tokyo 150-0002 2
Access: Connected directly to Shibuya Station C2 exit
Wi-Fi:Available(-SHIBUYA-Wi-Wi-Fi-)
Language:English, Chinese, Korean(depending on the branch)
Credit cards:VISA, Master Card, JCB, AMERICAN EXPRESS, Diners Club, DISCOVER, UnionPay
Sushi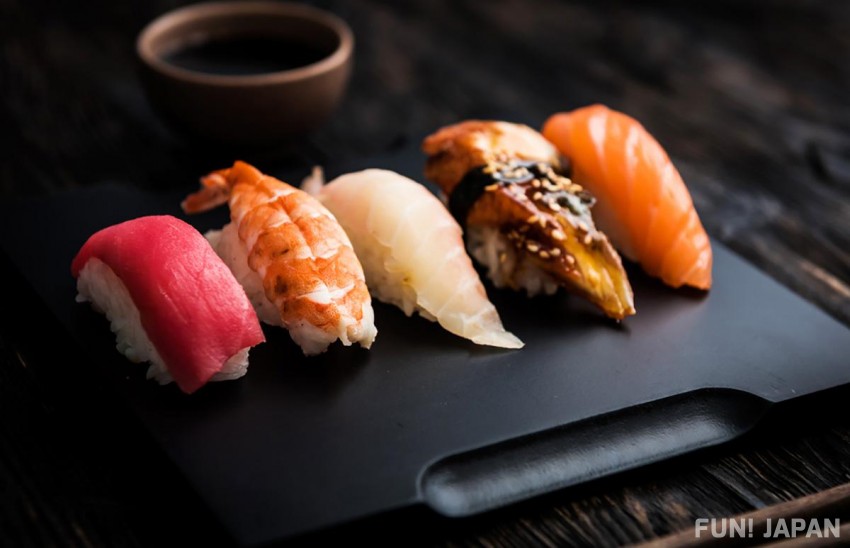 There are a wide range of sushi restaurants in Shibuya, from reasonably priced places to high-end restaurants. Reasonably priced places are gathered near the station, and high-end restaurants are scattered slightly away from the station.
If you wish to eat sushi at an affordable price, we recommend conveyor belt sushi. For example, Genki Sushi and Uobei, an affiliate of Genki Sushi, offer fresh sushi starting from 110 yen per plate.
Also, among the high-end stores, the one that is quite close to the station is Sushi no Ikumi, which is about 7 minutes on foot from the station. In addition, we recommend Sushitokyoten Shibuya, where the menu is made entirely by a sushi chef. The prices start at around 10,000 yen. (Information accurate as of December 2019)
Related article: 8 Excellent Sushi Restaurants in Shibuya

Ramen Restaurants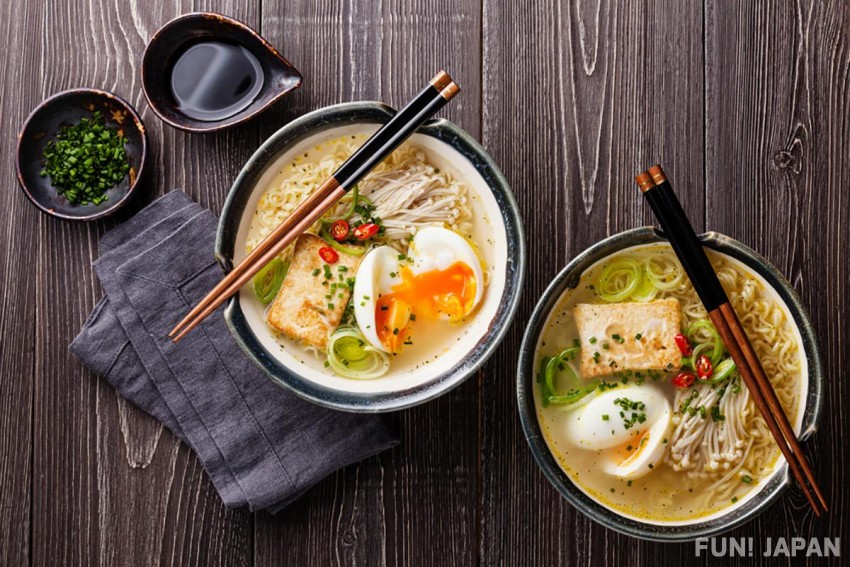 The ramen restaurants in Shibuya are mainly located in the west area of the station. Every restaurant is unique, such as Tonkotsu ramen (Pork bone ramen) with special soup.
For example, one recommended tonkotsu ramen place is Ichiran. Furthermore, for a unique soup, we recommend "SHINBUNSAKIYA". The price is around 1,000-1,500 yen. (Information accurate as of December 2019)
Related article: Top 3 Remarkable Ramen Shops around Shibuya Station

Yakiniku Restaurant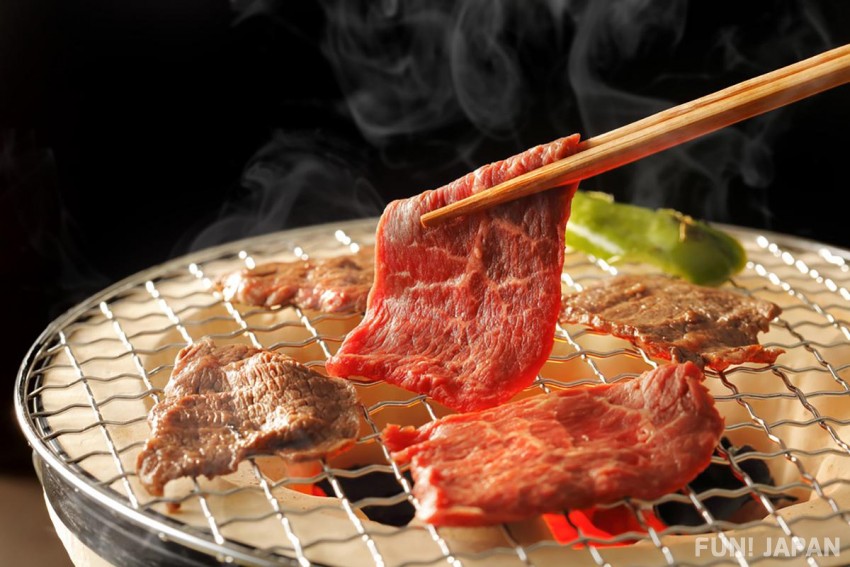 Yakiniku restaurants in Shibuya are concentrated on the west side of the station. There are many restaurants offering high-quality marbled Japanese beef at relatively low prices.
Particularly recommended are Satsuma Ushi no Kura and Nikuya no Daidokoro. The prices start at about 5,000 yen. (Information accurate as of December 2019)
Related article: Shibuya's Top 5 Amazing Yakiniku Restaurants

Shibuya Yakitori Alley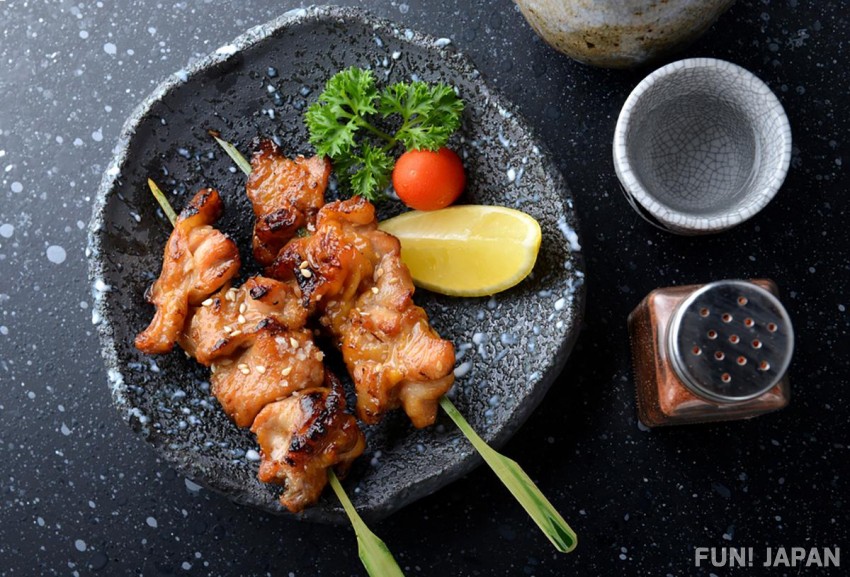 If you come to Shibuya, be sure to check out the yakitori (chicken skewers) shop in the back alley. There are many stylish shops like a hideaway for adults.
Among them, Arakiyama and Gallo Nero are rare among yakitori restaurants and have a wide variety of wines. The prices start at around 250 yen for one yakitori. (Information accurate as of December 2019)
Related article: 5 Surprising Yakitori Restaurants in Shibuya's Alley

Recommended Places to have Breakfast
Shibuya has many places offering a healthy breakfast. Among them, salad and sandwich shop café1886 at Bosch and Japanese breakfast shop FLUX CAFÉ are recommended. The prices range from 800 - 1,500 yen. (Information accurate as of December 2019)
Related article: 3 Lovely Breakfast Restaurants around Shibuya Station

24 hours food
Places that are open 24 hours a day in the Shibuya area are mainly izakaya chains. For example, there are three chain restaurants in the area, Isomaru Suisan and Kita-no Kazoku Shibuya Store. If you wish to eat Italian, visiting SGROSSO TOKYO is recommended.
Related article: Where to Find 24-hour Food in the Sleepless Town of Shibuya

Restaurants near Shibuya Station where Scramble Crossing can be seen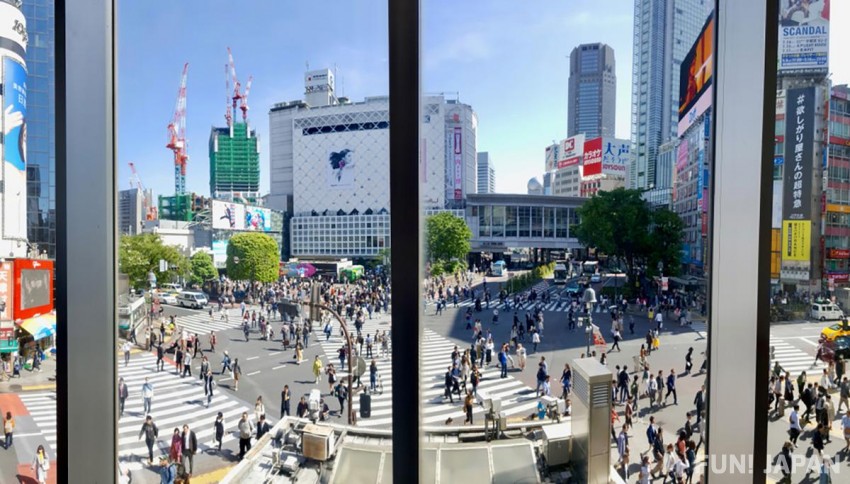 It is interesting not only to cross the scramble crossing, but also to watch people crossing from the restaurant. Oriental Dining LOHB and Shibuya Parlor are recommended if you wish to watch the intersection up close. Moreover, if you wish to look down on it, La Coquina cerveceria would be best.
Related article: Restaurants & Cafés with Magnificent Views of Shibuya Scramble Crossing

Enjoying Desserts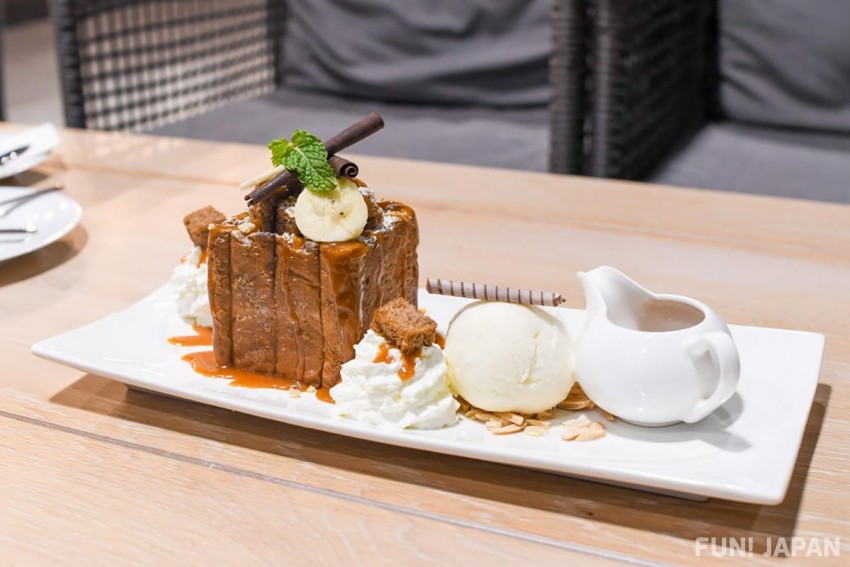 Shibuya has a wide variety of desserts cafes in Japanese and Western styles. For Japanese desserts, kawara CAFE & DINING Udagawa is recommended, and for Western-style, "Shibuya Nishimura Fruit Parlor" is recommended. The prices start at about 1,500 yen. (Information accurate as of December 2019)
Related article: 3 Delightful Desserts Restaurants near Shibuya Station

Themed Cafe in Shibuya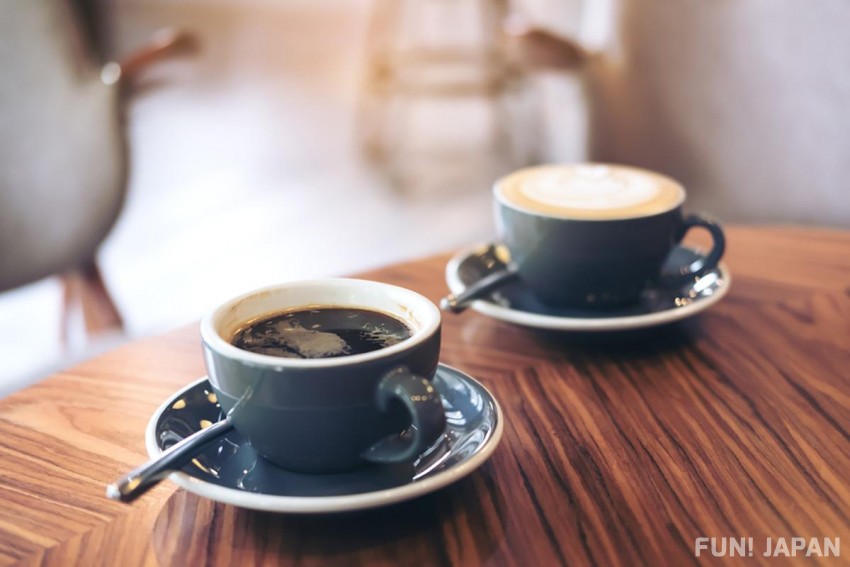 Shibuya has cafes with unique concepts. There are cafes run by temples and cafes that have sand on the floor in the image of a beach. Here, we will introduce some unique cafes in Shibuya.
Related article: How Wonderful Shibuya's Themed Cafes are! 5 Top Recommendations.

Maid Café
The maid cafe in Shibuya is called Meidreamin SHIBUYA. Maids welcome you in a colourful cyber land. The price system is 500 yen per hour plus 1 order. (Information accurate as of December 2019)
Related article: How Excited are you to Experience Shibuya's Maid Café, Maidreamin?

Animal Cafe
There are cafes with animals in Shibuya. For example, "Cat Cafe MOCHA Shibuya Center-gai" is a cafe where cats can be interacted with. There is also Cafe HOOT HOOT where you can meet owls. The admission fee ranges from 1,000 yen - 1,500 yen for 30 minutes. (Information accurate as of December 2019)
Related article: 4 Animal Cafes in Shibuya: Meet the Incredibly KAWAII Animals!

Robot Cafe
There are cafes in Shibuya with robots. A unique world where the robot makes coffee and takes orders can be experienced.
Famous robot cafes include Henn na Cafe and Pepper PARLOR.
Related article: Robot Cafes in Shibuya: Next Generation Technological Cafes

Shibuya's Hotel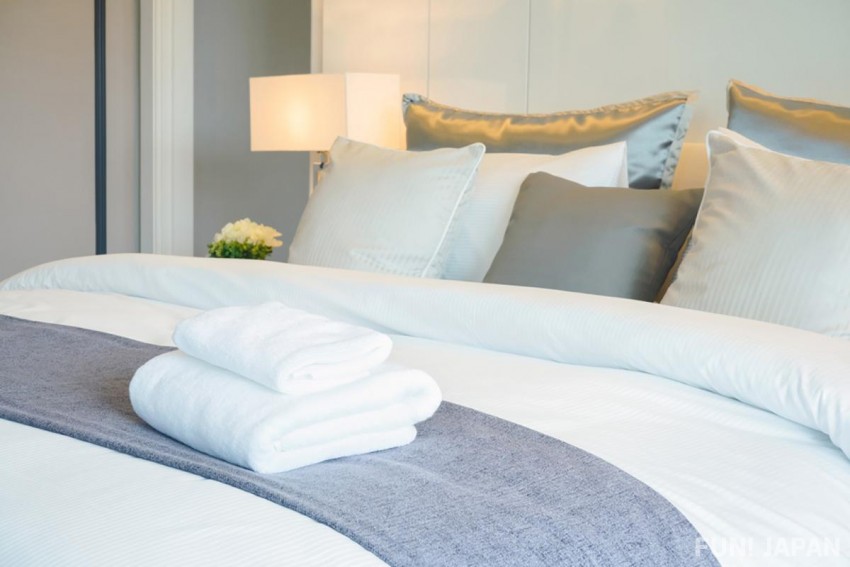 There are a lot of hotels located near Shibuya station and so many types to choose from. They are suitable for sightseeing in Shibuya as well as traveling to other areas by train.
4 star and 5 Star Hotels
The 4 star and 5 star hotels in Shibuya not only offer full service, but they are also conveniently located close to Shibuya station.
For example, Cerulean Tower Tokyu Hotel is located 5 minutes walking distance from Shibuya station, and Shibuya Excel Hotel Tokyu is directly connected to the station.
The room rates are 20,000 to 30,000 yen per night for a standard room. (Information accurate as of December 2019)
Economy Hotels
Shibuya has affordably priced and convenient hotels. If you want to stay in hotel that are close to the station, Shibuya Granbell Hotel or Tokyu Shibuya Rei Hotel" are surely suitable.
In addition, since Shibuya Tobu Hotel and Shibuya Hotel En are located in the shopping district, they are ideal for sightseeing while walking around Shibuya. The room rates range from 10,000 - 15,000 yen per night. (Information accurate as of December 2019)
Capsule Hotel
There are 4 capsule hotels in Shibuya around 5 - 10 minutes walk from Shibuya station. There are 2 hotels serviced for men only, 1 serviced for women only, and 1 with men and women's floors. For men, there are Commun SHIBUYA and Capsule Hotel Shibuya, and for women, there is NADESHIKO HOTEL SHIBUYA. Furthermore, the capsule hotel with separate floors for men and women is The Millennials Shibuya. Accommodation costs are between 5,000 - 6,000 yen per night. (Information accurate as of December 2019)
Airbnb and Hostels
Shibuya has over 300 private lodging facilities within a 1 kilometres radius which are gathered in the Dogenzaka area on the west side of Shibuya station, along Roppongi Street on the east side, and in the Daikanyama area on the south side.
There are three hostels around Shibuya. There is MUSTARD HOTEL SHIBUYA on the east side of Shibuya Station, and Turn Table Hostel and WISE OWL HOSTELS SHIBUYA located near Keio Electric Railway Shinsen Station, which is the next station over.
Love Hotels
There are around 70 love hotels in Shibuya, and they are concentrated in Dogenzaka and Maruyamacho.
They are unable to take reservations, but they can be used as long as the rooms are available. The average price is around 7,000 – 8,000 yen.
How Far is Shibuya station from Tokyo station
If you go from JR Tokyo Station to JR Shibuya Station, take the Yamanote Line. The Yamanote Line leaves from platform 5. It takes about 25 minutes to reach Shibuya.
Access to Major Stations from Shibuya
The railway of JR, Tokyo Metro, Keio and Tokyu lines pass through Shibuya. Therefore, it has good access to other popular tourist areas in Tokyo.
| | | |
| --- | --- | --- |
| Major Station Name |  Transportation | Time Required |
| From Shibuya to Shinjuku | Shibuya→JR Yamanote Line→Shinjuku | About 7 minutes |
| From Shibuya to Tokyo | Shibuya→JR Yamanote Line→Tokyo | About 27 minutes |
| From Shibuya to Harajuku | Shibuya→JR Yamanote Line→Harajuku | About 3 minutes |
| From Shibuya to Akihabara | Shibuya→JR Yamanote Line→Yoyogi →JR Chuo-Sobu line → Akihabara | About 25 minutes |
| From Shibuya to Asakusa | Shibuya → Tokyo Metro Ginza line → Asakusa | About 31 minutes |
| From Shibuya to Ginza | Shibuya → Tokyo Metro Ginza line → Ginza | About 15 minutes |
| From Shibuya to Odaiba | Shibuya → Tokyo Metro Ginza line → Shinbashi →Yurikamome line →Odaiba Kaihin Koen | About 30 minutes |
| From Shibuya to Haneda Airport | Shibuya Station → JR Yamanote Line → Hamamatsucho Station → Keihin Electric Express → Haneda Airport | About 48 minutes |
| From Shibuya to Narita Airport | Shibuya Station → JR Yamanote Line → Nippori Station → Keisei Electric Railway → Narita Airport | About 1 hour and 30 minutes |
[Survey] Traveling to Japan
Recommend