Enjoy Shopping and Foods in Omotesando!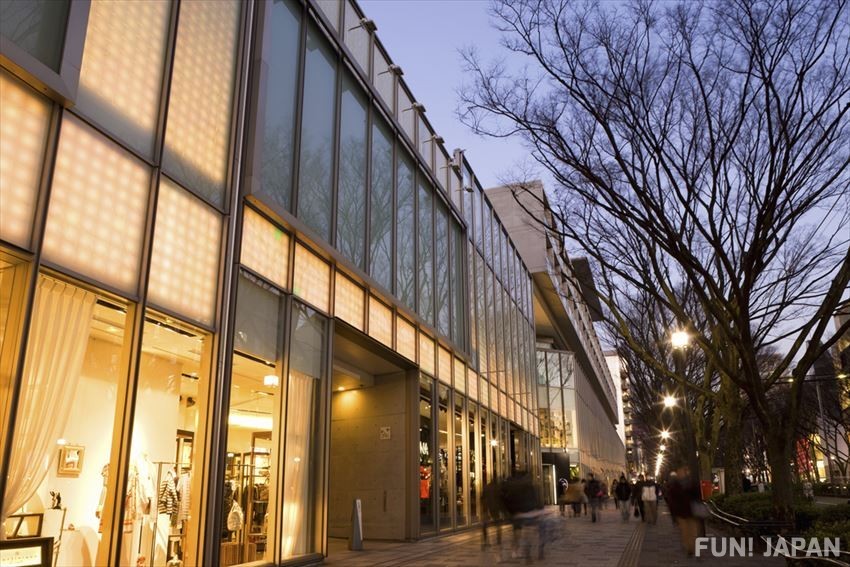 When you think of Omotesando, what kind of image do you get? Fashionable streets, lots of cafés, shopping malls and magnificent illumination in winter? You got it just right! Omotesando is one of the most stylish areas in Tokyo that is very popular among foreigners.
Just a stroll is fun. The beautiful streets of Omotesando.
Would you prefer just a quiet peaceful stroll? Omotesando, is a place where many foreign expats live. It looks like an exclusive residential district in western countries. It has beautiful well maintained streets lined up with stylish cafés and apparel shops. It is most suitable for gourmets and shopping. Its serene atmosphere makes it so appropriate for travelers who want to spend a relaxing trip. It is so much fun to just walk on the stylish streets. Although it is limited to during winter, the atmosphere here is very fantastic with the trees illuminating along the streets.

Omotesando Hills, a must for shopping!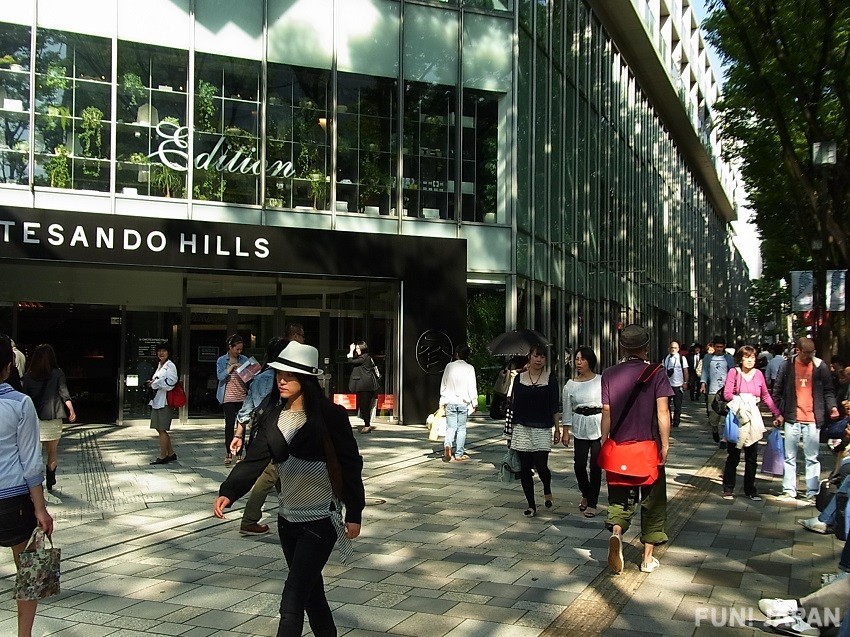 There are many roadside shops and overseas apparel shops in Omotesando. But for shopping, Omotesando Hills is indispensable. Not only well-known domestic and international brands such as Tod's, Chloe, JIMMY CHOO, etc., there are also many restaurants here. One can no doubt spend one whole day in the building. Furthermore, the fact that the building is designed by the famous architect, Tadao Ando, is also a topic. Events such as exhibitions are organized at the event hall. It is a great fun to just see the shops and events in this stylish building. 

Spot information
Spot name: Omotesando Hills

Street address: 4-12-10 Jingumae

Access: 5 minutes on foot from Omotesando Station
Dine at restaurants in Omotesando Hills at night
Designed by the famous architect Tadao Ando, Omotesando hills is a brand on its own. There are several roadside and overseas apparel shops all for exclusive inexhaustible shopping, Omotesando Hills is the place to visit. Well-known domestic items and international brands such as Tod's, Chloe, Jimmy Choo, etc., are stocked here. You may be surprised to find yourself spending a full day in the building just doing your shopping and exploring the variety of items stocked therein. There are also various exhibitions organized at the events hall just to showcase all items.
Omotesando Hills is not only a place for shopping. There are a number of good restaurants in this building. Let us have a look at 2 restaurants that we recommend for dinner where you can treat yourself and your loved ones to a great meal and make good memories.

Golden Brown
Everybody would want to try Japanese food when visiting Japan. But perhaps one might be bored of having that every day? What about having hamburgers sometime? This is a restaurant specialized in making hamburgers and to add to its credibility, it has also been selected in the British magazine as one of the best restaurants. There is no other place that you can find excellently made burgers that have good quality meat than here at the Golden Brown, just as the name suggests.

Spot information
Spot name: Golden Brown

Street address: 4-12-10 Jingumae, 3F Omotesamdo Hills

Access: 5 minutes on foot from Omotesando Station

Tsukiji Tamasushi Sasashigure
Who wouldn't want to try out some sushi a very famous Japanese delicacy? Imagine a classic style sushi restaurant right inside a shopping mall! This is the Tsukiji Tamasushi Sasashigure restaurant, the best place to try out your sushi meal. It uses fresh seafood from Tsukiji Market, the largest seafood market in Tokyo and the best feature of this restaurant is that the chef prepares the sushi right in front of the customers. What an awesome experience!

Spot information
Spot name: Sasashigure

Street address: 4-12-10 Jingumae, 3F Omotesamdo Hills

Access: 5 minutes on foot from Omotesando Station

Omotesando, the paradise of cafés! Which one will you choose?
In addition to fancy shopping malls and exquisite restaurants, Omotesando is also endowed with many stylish and sophisticated cafés such as those operated by Hawaiian pancakes and apparel shops. Let us introduce 3 cafés that are recommended by FUN! JAPAN!

Blue Bottle Coffee Aoyama Café
How about having a cup of wholly brewed coffee which you cannot find at the chain stores? The place to visit is the Blue Bottle Coffee Aoyama Café. Originated from America, this café has only 2 stores at Kiyosumishirakawa and Omotesando in Tokyo and is very popular for its excellently brewed coffee.

Spot information
Spot name: Tokyo Blue Bottle

Street address: 3-13-14 Minamiaoyama

Access: 10 minutes on foot from Omotesando Station

Lindt Chocolat Café Omotesando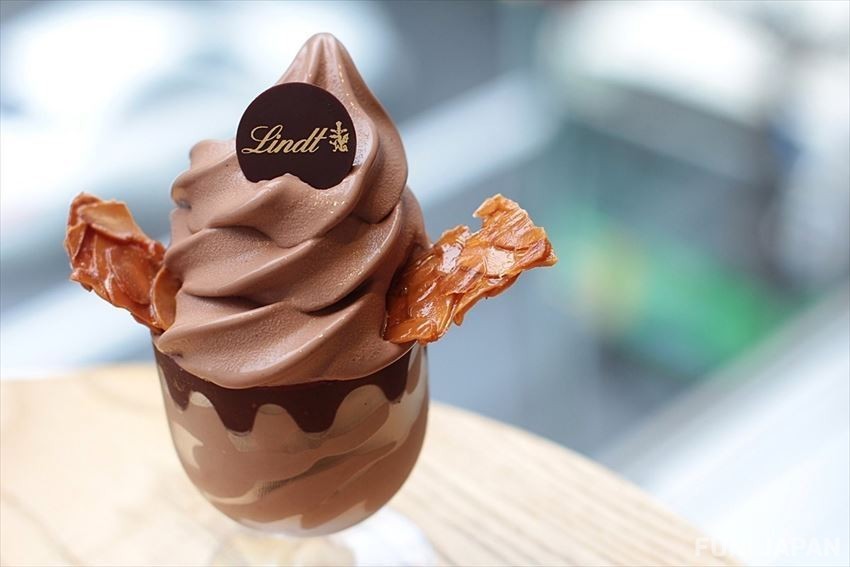 This is a café by the Swiss famous chocolate brand, Lindt. Its location is easy to access from Omotesando Station. It is a relaxing place to stop by after your shopping. FUN! JAPAN! has done a great article about Lindt Chocolat Café which just goes a long way to validate the credibility of the café.

Spot information
Spot name: Lindt Chocolat Cafe Omotesando

Street address: 3-5-22 Kitaaoyama

Access: 1 minutes on foot from Omotesando Station
Aoyama Flower Market Teahouse Minami-Aoyama Main Store 
The Aoyama Flower Market is a popular flower shop in Japan that was first established in Omotesando and has expanded all over the country. The café is operated by the Aoyama Flower Market and thus the café is endowed by a lot of beautiful flowers which the visitors can enjoy while having their meals. The most interesting feature of this café is their specialty in serving edible flowers! Imagine create.ng a memory by uploading on Instagram a photo of yourself taking edible flowers! How awesome and unforgettable. FUN!JAPAN! has done an article about Aoyama Flower Market and this just serves to add to its credibility,

Spot information
Spot name: Aoyama Flower Market

Street address: 5-1-2 Minamiaoyama

Access: 1 minutes on foot from Omotesando Station
Don't miss it. The train station that looks like the stylish Omotesando!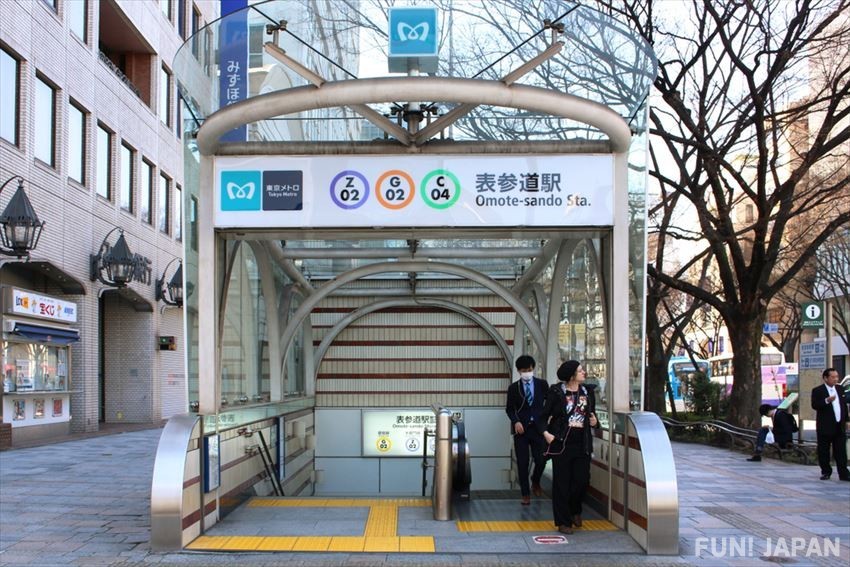 In Japan, there are many cafés and shops located within the stations and this is called "Ekinaka" meaning "(Inside of the station)". The train station in Omotesando is extremely stylish! The Ekinaka of Omotesando is particularly full of facilities.
There are cafés and bakeries such as Dean&Deluca, Bagle&Bagle, Soup Stock Tokyo, etc., as well as space for eat-in, making the station a very convenient place to meet up with friends or to have a quick stopover while on transit to the next destination. Do make a point to experience the Ekinaka of Omotesando. It leaves one with an unforgettable awesome experience.
Spot information
Spot name: Echika Omotesando

Street address: 3-6-12 Kitaaoyama

Access: 1 minutes on foot from Omotesando Station

[Survey] Traveling to Japan
Recommend