Railways in Saitama - Perfect for Sightseeing in Tokyo and the Kanto Region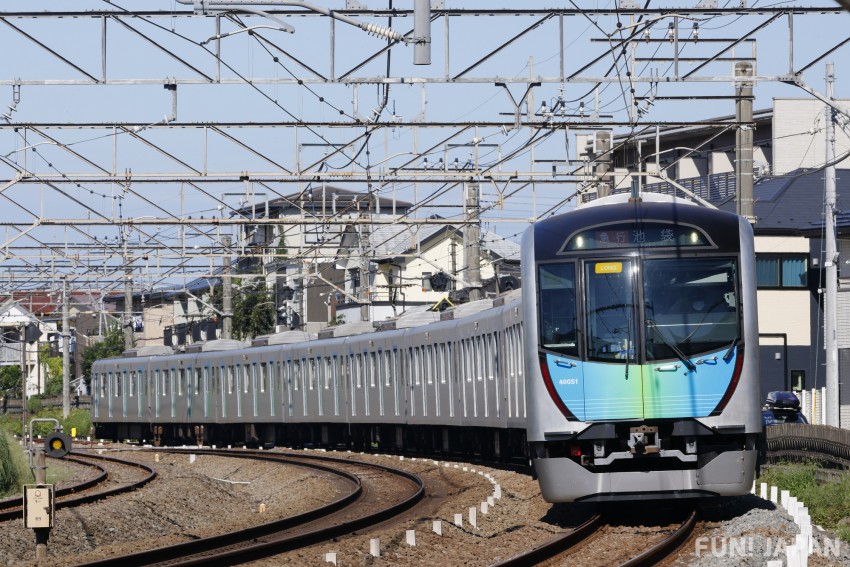 Saitama Prefecture has some of the easiest access from Tokyo and has been becoming a more and more popular sightseeing spot as of late. There are a lot of people who use Tokyo as a base of operation and visit many places around the Kanto Region as a day trip. In this article, we're going to be taking a look into Tokyo and Saitama's railway which is extremely useful for sightseeing. How about using this article as a reference next time you're visiting the Kanto Region?

Useful JR East Railways Lines for Sightseeing in Tokyo & Saitama
Within JR East Railways, which operate the shinkansen and the Yamanote Line that goes around Tokyo, there are many lines they provide that have transport connecting Tokyo and Saitama, perfect for sightseeing, let's take a look at some.

Saikyō Line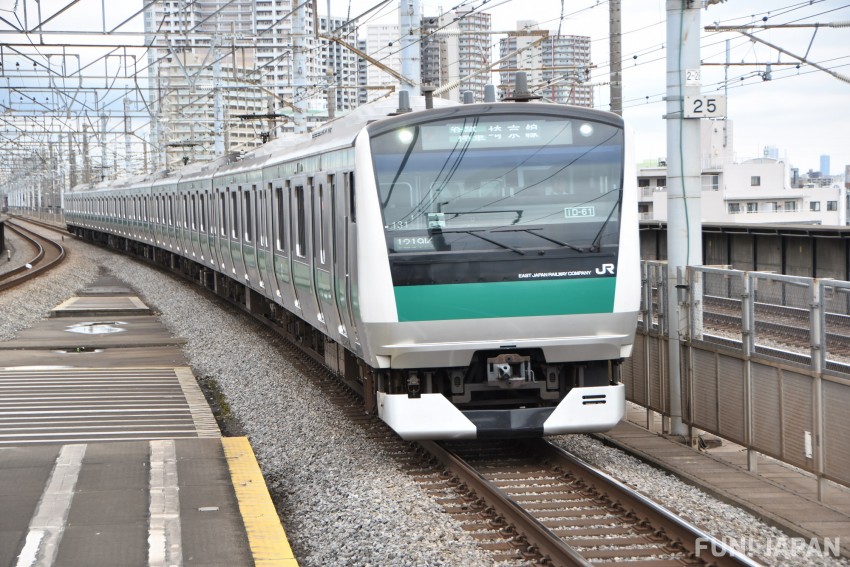 The Saikyō Line connects Saitama to the center of Tokyo (Shinjuku/Shibuya/Ikebukuro), and stops at stations such as Ōsaki Station, Shibuya Station, Shinjuku Station, Ikebukuro Station, Akabane Station in Kita City, as well as Musashiurawa Station and Omiya Station in Saitama.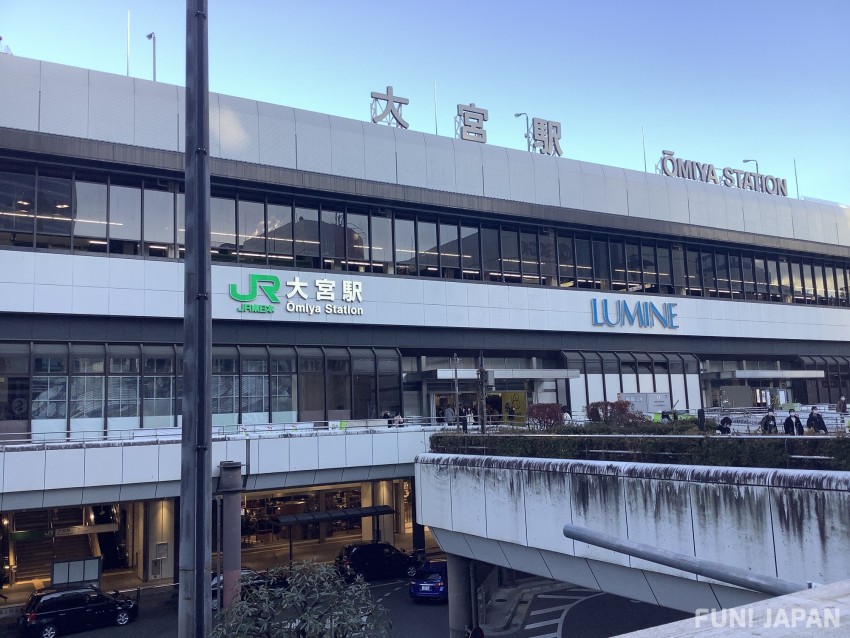 Saitama's main station, Omiya Station, is connected to various train lines such as the shinkansen, Keihin-Tōhoku Main Line, Utsunomiya Line, Takasaki Line, Shonan-Shinjuku Line, Saikyō Line, and Kawagoe Line, all of which are amazingly useful when sightseeing within the Saitama and Tokyo area.

Utsunomiya Line(Tohoku Main Line)
This line goes through stations which the Shinkansen stops at such as Tokyo Station or Ueno Station, also traveling through Saitama's Urawa Station, Saitama Shintoshin Station, Omiya Station, Tochigi Prefecture's Utsunomiya Station in Utsunomiya, and finally reaching Kuroiso Station which is within Nasushiobara.
There are many things to see and do at Tokyo Station, or Ueno Station which is famous for its Ameyoko, maybe you're interested in Utsunomiya Station which is famous for its Gyōza? Or even the Nasushiobara which has many natural hot springs and delicious food we highly recommend.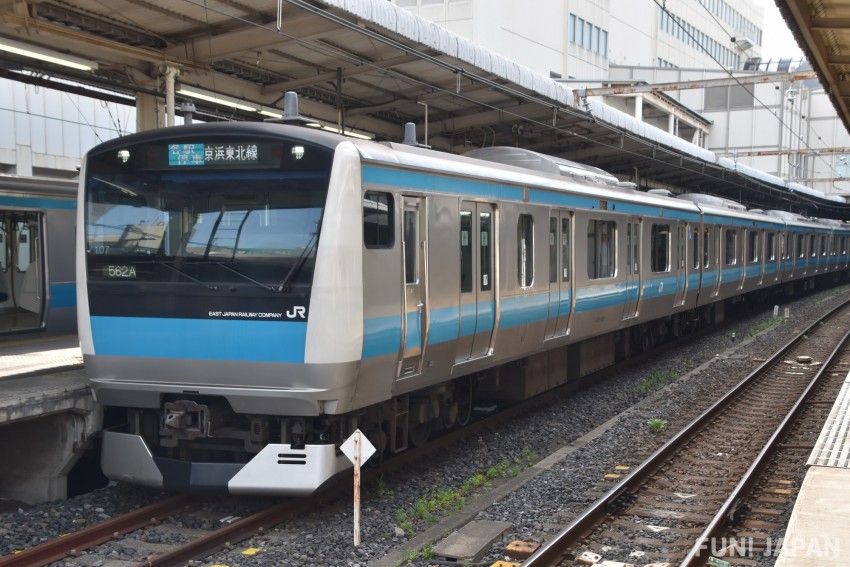 Keihin-Tōhoku Line
This line connects Saitama's Omiya Station to Tokyo Station, going all the way to Yokohama Station in Kanagawa Prefecture. Saitama to Tokyo uses the Tōhoku Main Line while Tokyo to Yokohama uses the Tōkaidō Line.

Starting at Tokyo Station it goes through and stops at Ueno Station, Akihabara Station, Hamamatsuchō Station, Shinagawa Station, all of which are terminal stations with great access to other railway lines, and even has great access to the ever-popular sightseeing areas Kanagawa and Yokohama through stations such as Kawasaki Station and Yokohama Station in Kanagawa Prefecture.
Shonan-Shinjuku Line
The Shonan-Shinjuku Line has the Yamanote Line's Ikebukuro Station, Shinjuku Station, Shibuya Station, Ōsaki Station, and more, as well as the Tohoku Main Line, Yokosuka Line, Takasaki Line, and Tōkaidō Line stations. It passes through and stops at Yokohama in Kanagawa Prefecture, Ofuna, and more, allowing passengers to reach Kamakura Station and Odawara Station without having to switch trains. From within the Kamakura Area, you're able to see the famous French hydrangeas and enjoy day trips to both Odawara and the Hakone area which we highly recommend.

Kawagoe Line
The Kawagoe Line stops at similar stations as the Saikyō Line such as Omiya Station and Komagawa Station in Hidaka. You're able to go from Omiya Station to Kawagoe Station directly allowing sightseeing to historic towns such as Koedo, Kawagoe, and more without having to change trains.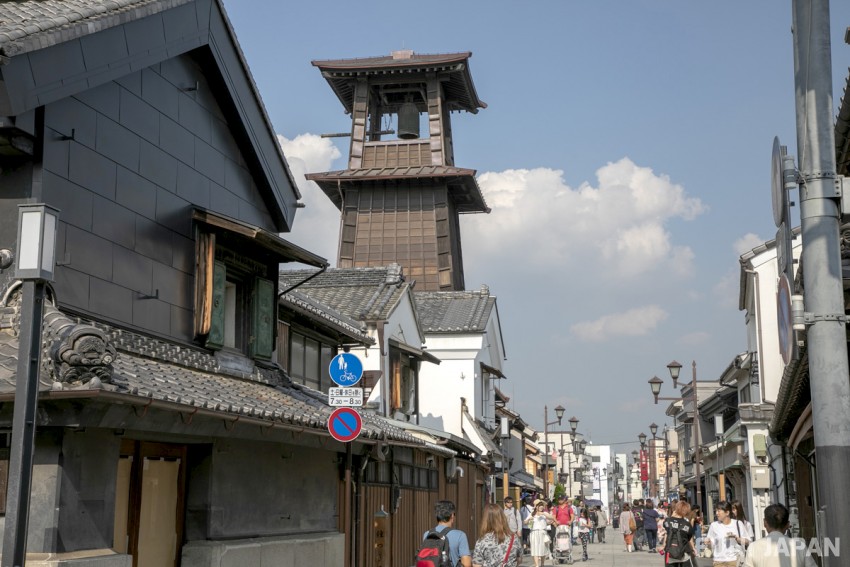 Seibu Railway Lines Perfect for Saitama Sightseeing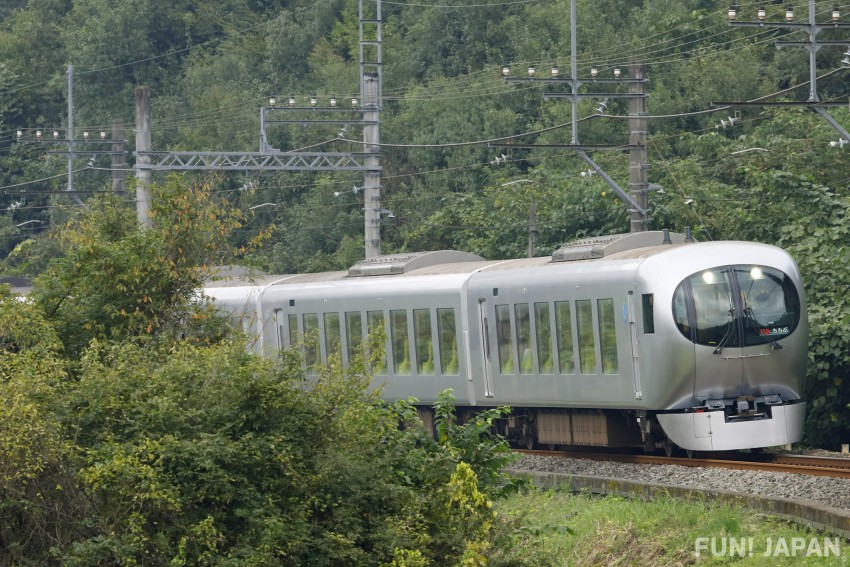 With their main office located in Tokorozawa, Saitama Prefecture, the Seibu Railway operates in and around Saitama Prefecture connecting it to many railway stations and areas within the subcenter of the city. Their trains allow you to leisurely explore the surrounding towns and cities within Saitama, visiting areas rich in nature such as Chichibu and more, why not explore some of Saitama's many unique locations?

Seibu Ikebukuro Line
The Seibu Ikebukuro Line connects Toshima City's Ikebukuro Station to Agano Station in Hanno, Saitama. The line extends into the Toei Ōedo Line through Nerima Station and connects Saitama to the city center.
Seibu-Chichibu Line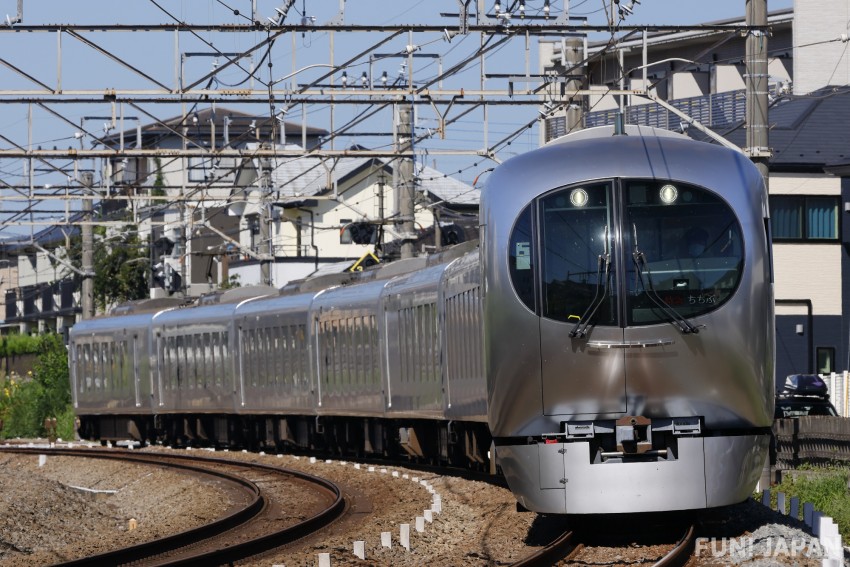 This line runs from Saitama Station's Agano Station to Seibu Chichibu Station.

Seibu Chichibu Station is surrounded by beautiful nature and natural hot springs, making it the perfect first stop when sightseeing in Chichibu. In front of the station, you'll find Seibuchichibu Ekimae Onsen Matsurinoyu Hot Spring and souvenir stores, perfect for a day trip. In the surrounding area, you'll find Hitsujiyama Park known for its pink hills filled in moss where we recommend enjoying nature and maybe trying out some hiking.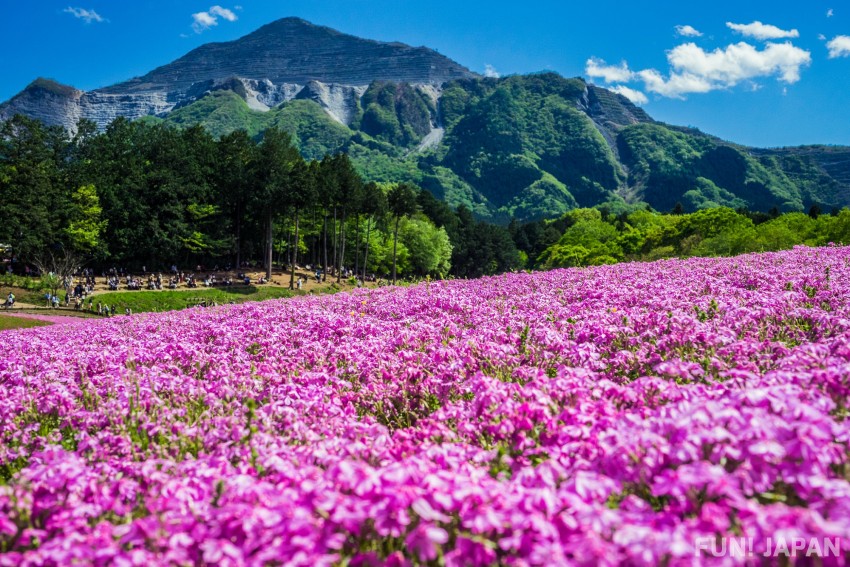 Seibu Shinjuku Line
This line connects Seibu-Shinjuku Station found in Kabukicho, Shinjuku with Hongawagoe Station. You're able to start in the center of the capital in Shinjuku and make your way to the elegant and popular Kawagoe to sightsee.

The Sightseeing & Restaurant Train "52 Seats of Happiness"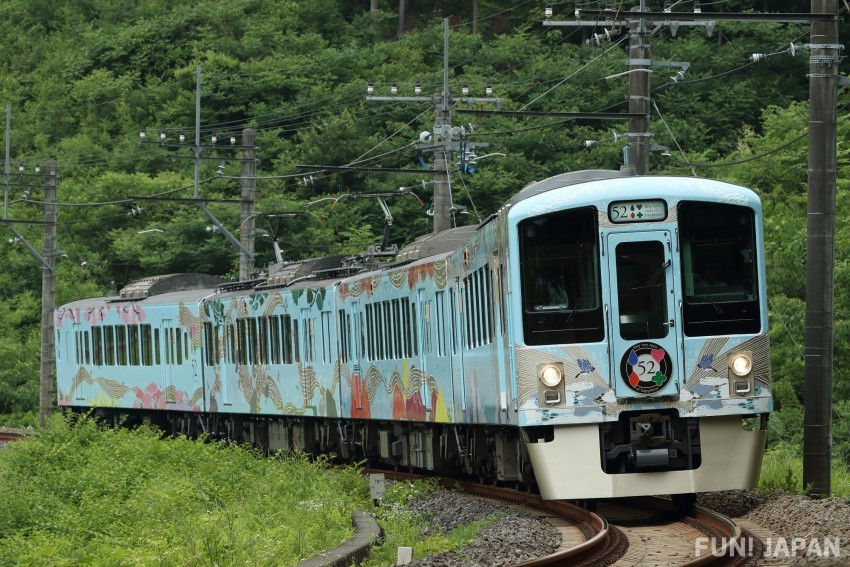 If you've already visited many of the popular spots surrounding Tokyo and Saitama, then we highly recommend sightseeing trains. Seibu Railway's "52 Seats of Happiness" is one that allows you to enjoy beautiful sights and delicious food.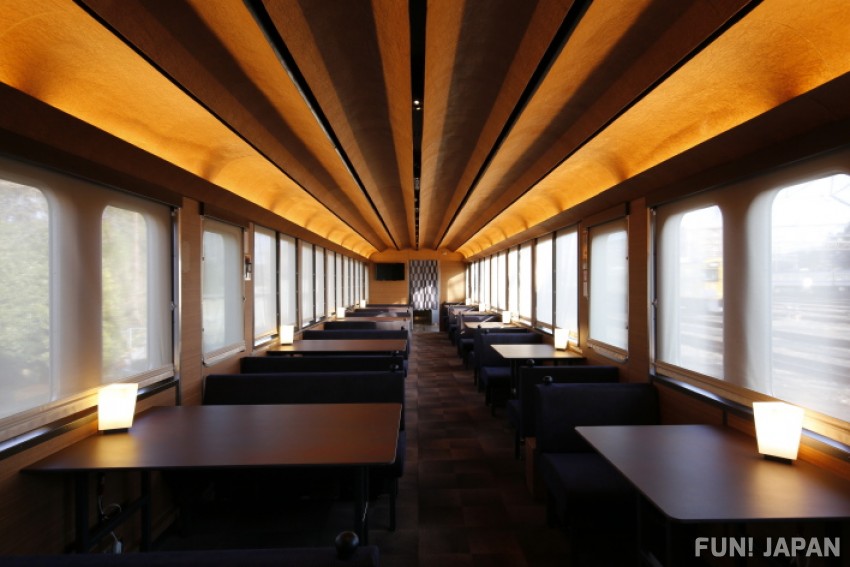 With a kitchen car and dining car, the entire train really brings about a feeling of a "running restaurant". The interior of the train uses traditional handicraft items using things such as Chichibu Meisen silk and more from locations across the train's route. You're able to try some delicious meals that change seasonally crafted by the professional onboard chef.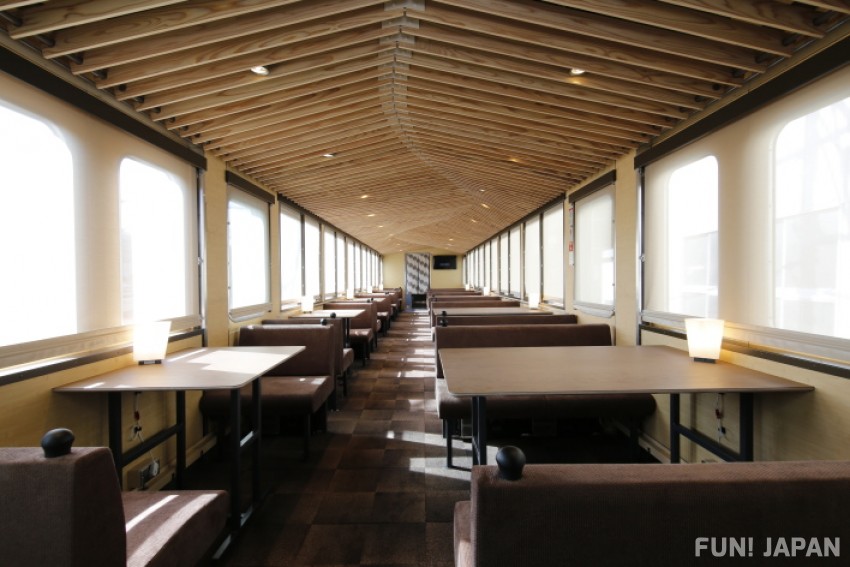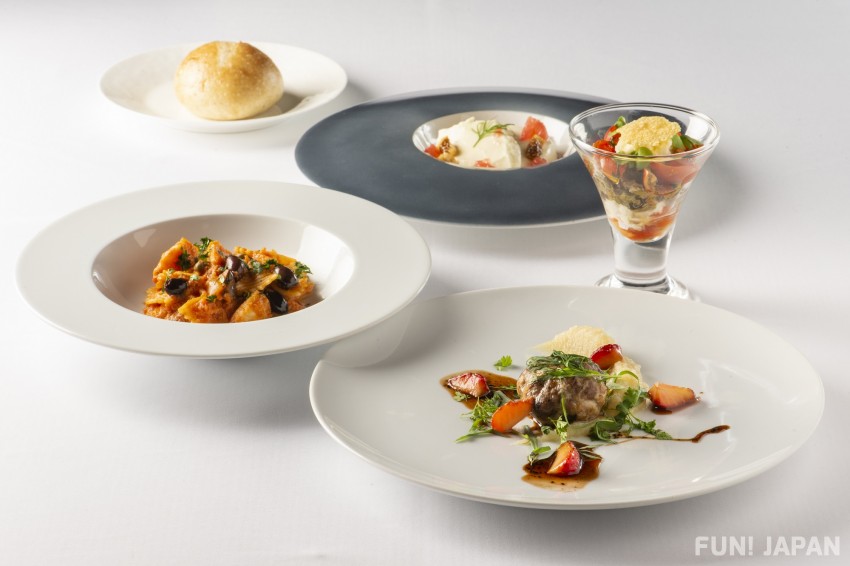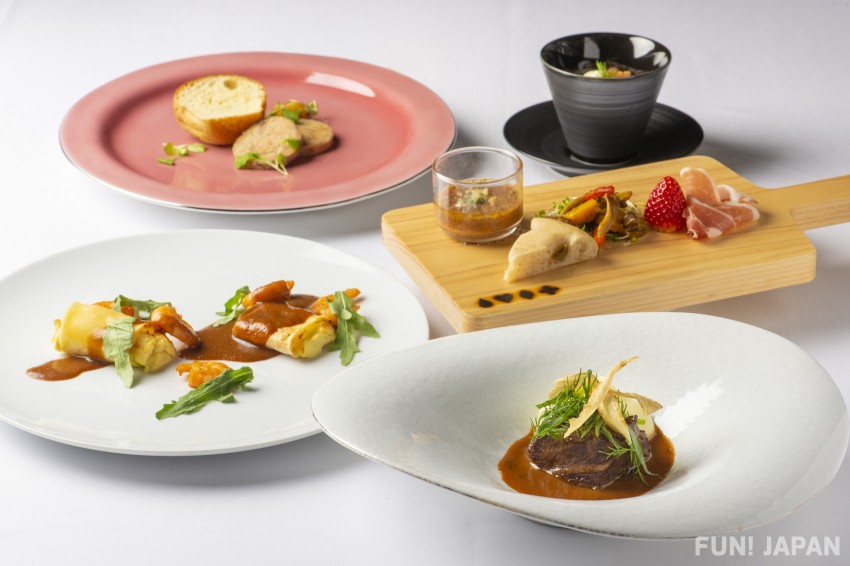 The train runs from either Ikebukuro to Seibu Chichibu Station, or from Seibu Shinjuku Station to Seibu Chichibu Station, making it perfect to add to your daily schedule of sightseeing.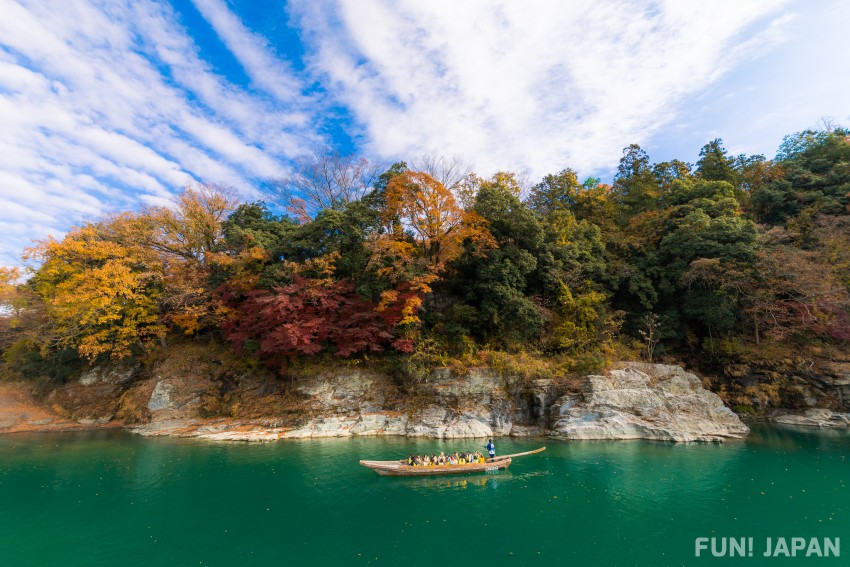 Sightseeing Train & Seibu Traveling Restaurant "52 Seats of Happiness"

Reservations are done through the official website
Official Website URL:https://www.seiburailway.jp/railways/seibu52-shifuku/
For the schedule, please check the official website.
Routes & Times
【Brunch Course】Ikebukuro 10:53 Departure - Seibu Chichibu 13:58 Arrival / Seibu Shinjuku 10:47 Departure - Seibu Chichibu 13:58 Arrival
【Dinner Course】

Seibu Chichibu 17:42 Departure - Ikebukuro 20:04 Arrival / Seibu Chichibu 17:42 Departure - Seibu Shinjuku 20:02 Arrival

※Due to the renewal of the timetable from 03/12/2022, the schedule is subject to change. For more details, please check the official website.

※The MetLife Dome will change its name as of March 2022 to BELLUNA DOME, and all events which previously went from Ikebukuro 

⇔ Seibu Chichibu Station may now change to Seibu Shinjuku Station  ⇔ Seibu Chichibu Station. Furthermore, to check for schedule changes of the 52 Seats of Happiness train, please check the official homepage.
For More Articles Relating to Sightseeing Trains:
Tohoku's Top 5 Must-Ride Tourist Trains!

A Guide to The Wakayama Dentetsu-Kishigawa Line - Famous for Tama the Cat Station Master!

[Survey] Traveling to Japan
Recommend