How Lovely Cat Street in Shibuya is!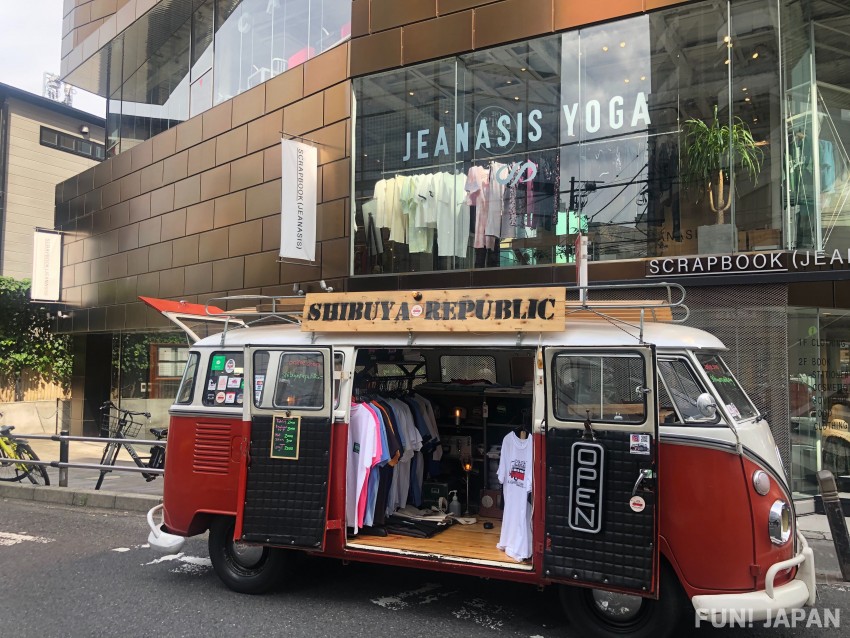 Shibuya's Cat Street connects Shibuya to Harajuku and takes 15 minutes to walk from one end to the other. One of its favorable characteristics are the many unique stores that line either side, the low amount of traffic allowing an easy-walking experience and its relaxing atmosphere. In this article we would like to introduce some interesting and fun information about cat street!

Cat Street's History and Where its Name Originated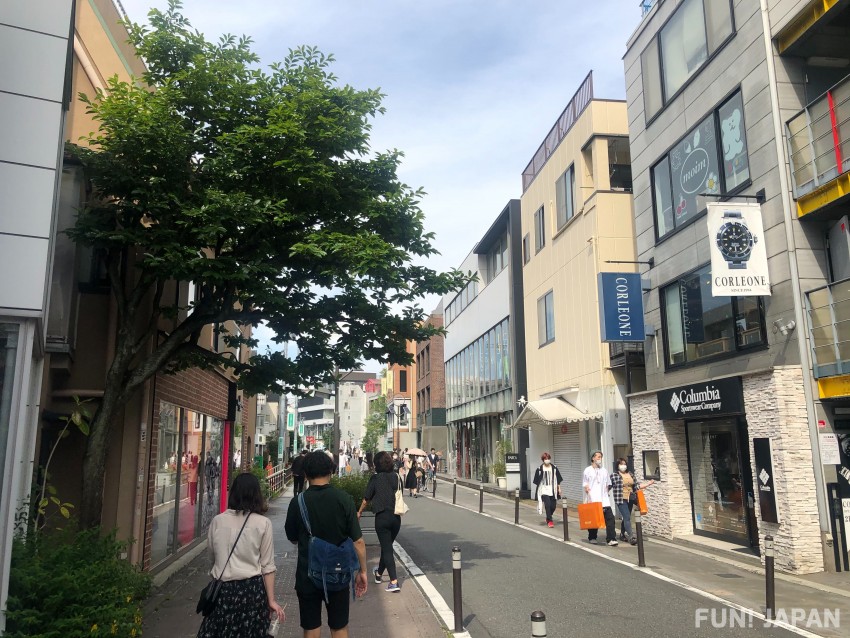 Cat street was formerly known as "Kyu-Shibuya-gawa Yuhodoro" (or "Old Shibuya River Pedestrian Lane"). When the Tokyo Olympics were held in 1964, the promenade which was located above Shibuyagawa (Shibuya River) it was named "Cat Street".
There are various opinions and theories as to where the name actually originated from. Some of them include "The head is thin similar to a cat's head" and "It was a street where many cats were seen", and even "It was the birthplace of a band called the black cats".

Cat street is a street that starts from Miyashita park on Shibuya's side, and is a straight 1km stretch until Shibuya nursery found close to Ura-Harajuku. Along the stretch of road you can find various brand stores as well as second hand clothing shops and cafes and food stands. All of these trend-setting stores are unique in their own way.

Places to See on Cat Street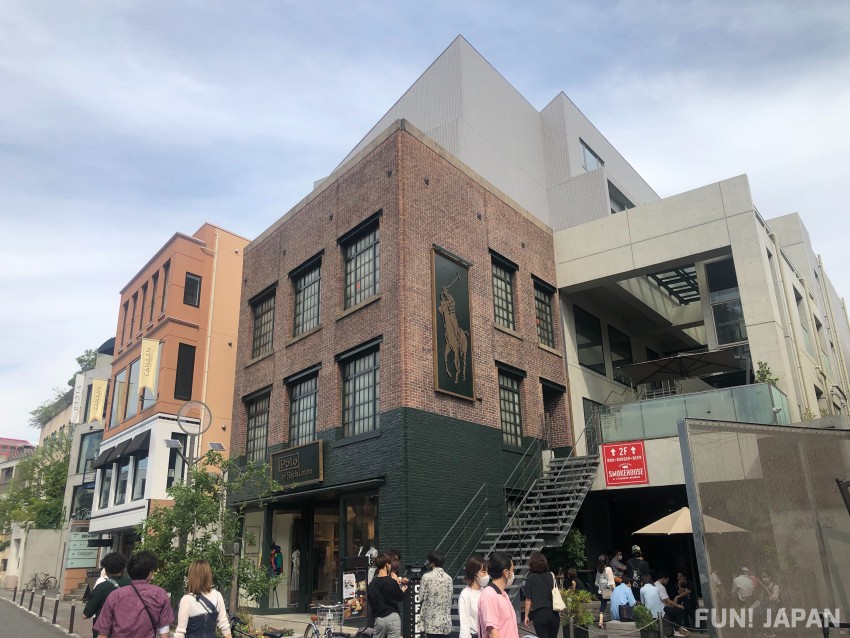 On Cat Street you will find many trendy shops gathering on either side, all of which are overflowing with uniqueness. We would like to introduce some of our most recommended stores from these.

Unique brand stores
The first on our list is a popular cosmetics brand store, "PAUL & JOE". The store on Cat Street was the first concept shop opened in the entire world in August of 2018. Pink became the basic tone of the store alongside cat-like features to make many cute designs. The store sells lots of items including wallets, purses, bags and of course, cosmetics.

The second is one of England's flagship fashion stores "Paul Smith" with its first street store in Japan "PS Paul Smith cat street". The store has a concrete exterior with red steel beams that have been painted. Furthermore, on the second floor of the store the store's logo is displayed in neon pink, and it has great impact on the eyes. Within the store they house many different men's fashion collections.

Shop information
Shop name: PAUL & JOE CAT STREET
Street address: 1-B, Nesuto Harajuku VI, 6-7-8 Jingumae, Shibuya-ku, Tokyo
Business Hours: 11:00-20:00
Shop name: PS Paul Smith cat street
Street address: 1-2F, 5-17-5 Jingumae, Shibuya-ku, Tokyo
Business Hours: 11:00-20:00 (No holidays)
Find Amazing Items at Second Hand Clothing Stores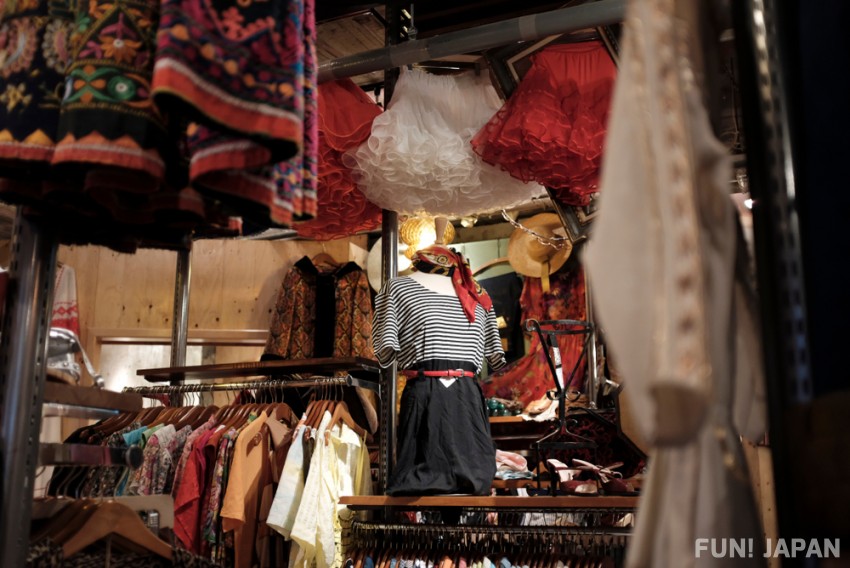 There are a lot of second hand clothing stores along cat street. We would like to introduce two of the most popular ones to you.

In "FLAMINGO", you can find lots of sports brand items from the 80's and 90's in America as well as currently trending pieces. They have a large range of clothes, hats, accessories and many more for both men and women. Not only this, but they are offering them at a very reasonable price.

"RAGTAG", which has a glass exterior, is a specialty second hand clothing store that focuses on brand-related items. They have 3 large floors which many brand items even some of which are deeply embedded in Japan's clothing culture. The quality of the products would make you think they were brand new, which is just another point that makes you want to shop here.

Shop information
Shop name: FLAMINGO Mabataki Harajuku
Street address: 2F, Nesuto Harajuku Ⅶ, 6-7-10 Jingumae, Shibuya-ku, Tokyo
Business Hours: 12:00-21:00 (Weekdays), 11:00-21:00 (Weekends and Holidays)
Shop name: RAGTAG Harajuku
Street address: Tokyo, Shibuya, Jingumae 6-14-2
Business Hours: 11:00-20:00(No Holidays)
Lots of Stylish Photogenic Spots
On Cat Street there are a lot of artistic designs found on the walls on the stores that line the streets, and it is abundant in photogenic spots. There are certain locations within Cat Street where cars are not permitted to drive, making them easy places to take photographs from. By all means use these stylistic walls and take some amazing photographs!

How to Get to Cat Street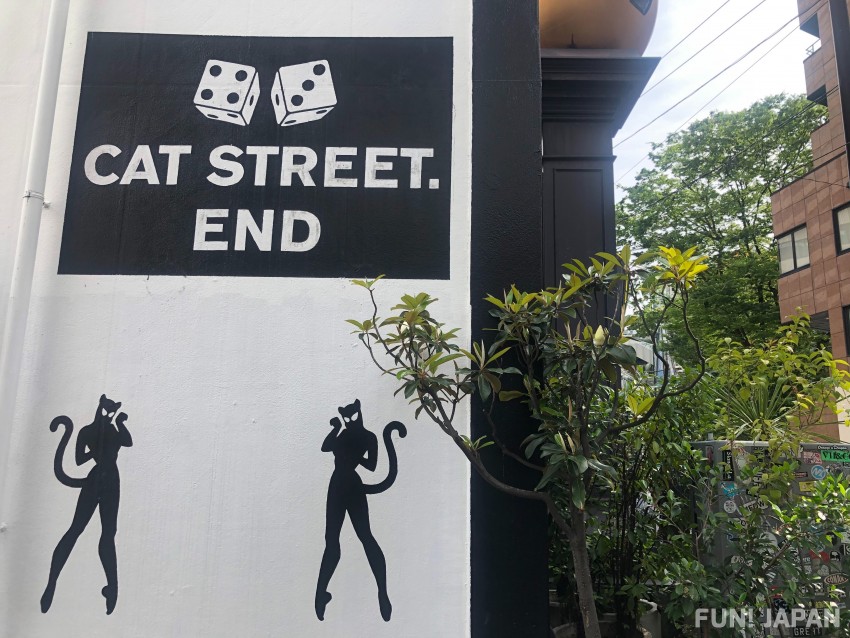 Cat Street is located in a very easily accessible location, and has paths leading out to Harajuku, Shibuya, Omotesandō, and other popular areas. Thanks to a lot of the areas within Cat Street having vehicle access restricted, it's recommended that you walk from the nearest  station of public transportation.

Getting there via train:
8 minute walk from JR Shibuya Station Hachikō Exit
8 minute walk from JR Harajuku Station Omotesandō Exit
4 minute walk from the Tokyo Metro Meiji-jingumae (Harajuku) Station
6 minute walk from Tokyo Metro Omotesandō Station
[Survey] Traveling to Japan
Recommend