Halloween in Shibuya: An Overwhelming Cosplay Event!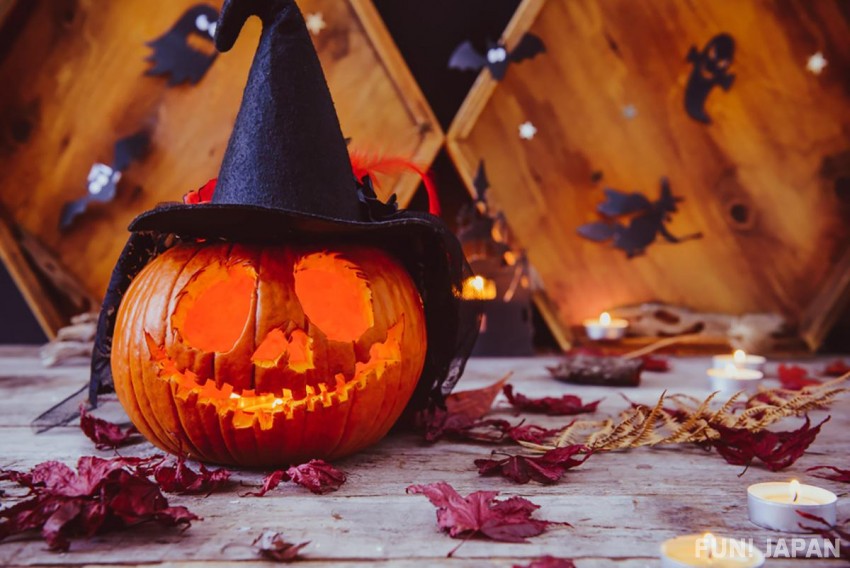 Although the Japanese do not celebrate Halloween by trick-or-treating like the West, Japan's Cosplay subculture flourishes and people are eager to show their costumes during the season. As for Tokyo, Shibuya is the busiest neighborhood and a great place to gather during Halloween! In this article, we will introduce some history, what to do, and guidelines for Halloween in Shibuya.

About Halloween in Shibuya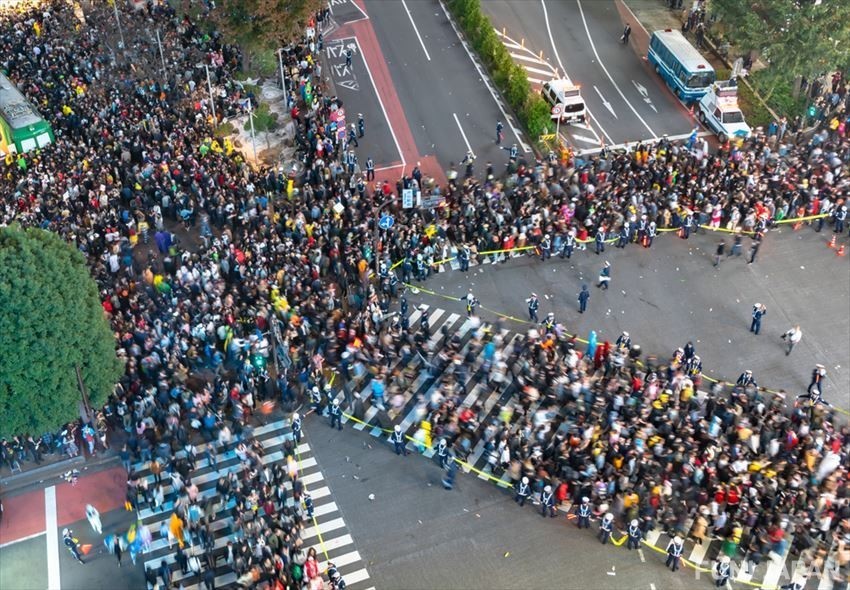 Shibuya is a place where four railways share the same terminal, and naturally, it becomes a crowded place like Shinjuku. But unlike Shinjuku, Shibuya has more open space in the form of its scramble crossing and being catered more towards young adults and teens, as well as more foreigner-friendly, so it's no surprise that Halloween is celebrated here.
Originally, Halloween was not celebrated in Japan at all, but some Halloween-loving foreigners started dressing and having parties in the train cars on Tokyo's Yamanote line and Osaka's Kanjo Loop line, which runs in a circle around their respective cities. This tradition was known as the "Gaijin Train" and is believed to have started in the early 1990s. But getting drunk and becoming nuisances caused the police to ask them to disembark.
From the mid-2000s on, they took the parties off the train to places with more open space as well as many more eyes from onlookers. Shibuya was, at the time, a place where strange fashion and freedom of self-expression flourished, so Halloween traditions from foreigners started to settle in.
History of Halloween in Shibuya: Changes in Recent Years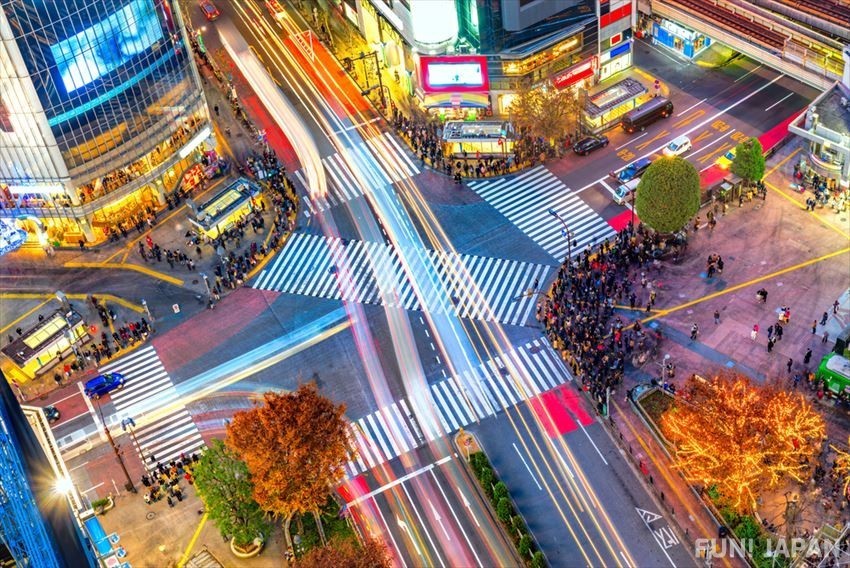 Rather than trick-or-treating, the Cosplay subculture in Japan was more popular, so there were festivals or events held around Japan to celebrate that aspect of Halloween. Halloween in Shibuya, however, was not an actual event held by any organizer, but rather a place where people came together to show off their costumes.
The first recorded Shibuya Halloween only dated back to 2011. At that time, there were only a handful of people in costumes walking alongside normal pedestrians, going to private parties or places in the area.
Around 2012, the PRIDE parade started to use Shibuya as one of its venues, promoting the freedom of personal expression with pride further, so the actions of dressing up and getting together have become a common thing in the Shibuya area.
Then the number of participants increased exponentially such that in 2014, the police had to dispatch officers to keep the peace as petty crime arose.
By 2015, the number of costumed people around Shibuya was up to 70,000 but in turn, this meant that a lot of trash was left in the area. The ward had to hold a clean-up event to clean the street. Ever since there were established guidelines and manners for participating in Shibuya's Halloween gathering.
Due to the increased number of people, the DJ Police were introduced in 2016 to give announcements and manage the flow of people crossing the intersection. In the next two years, interpreters for DJ Police were added to the force as the participant's number soared to over 300,000. From the chaos and the large crowd, alcoholic drinks were banned in the public area in 2019.
Festive Shibuya during Halloween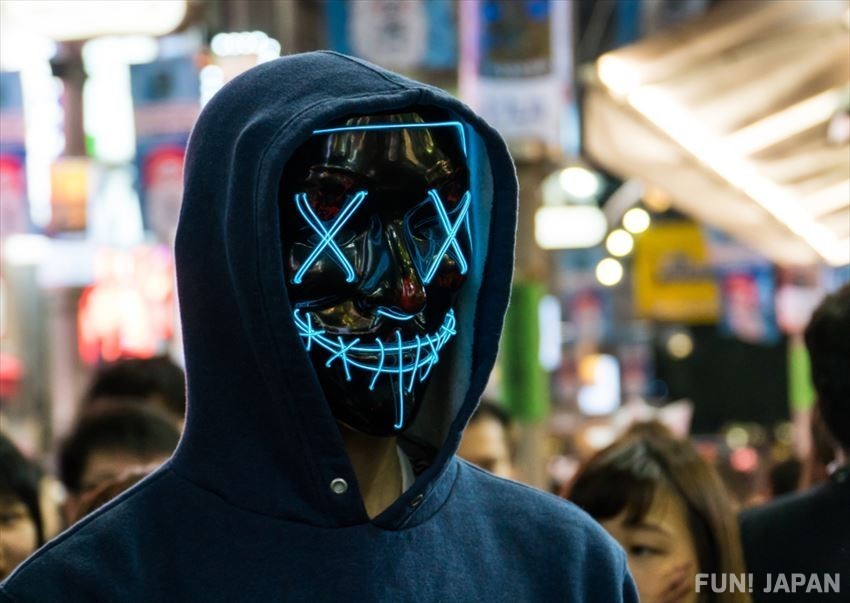 While Shibuya's Halloween event is only recent, has no trick-or-treating, and has no officially organized events or parades, it is no less fun than any other Halloween event! In recent years, the main locations for people to show off their costumes are Shibuya Scramble Crossing, Hachiko Square, and Center-gai street.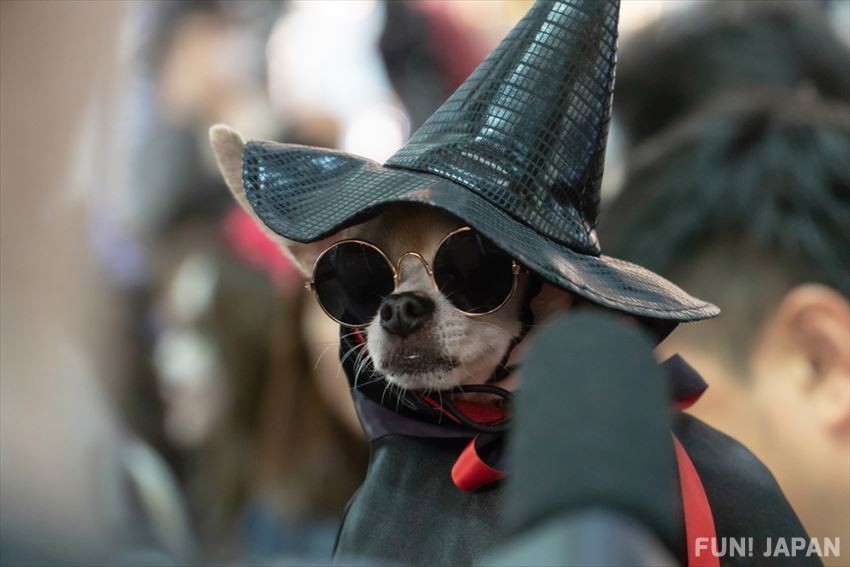 As for the atmosphere, you can run into both solo participants who dressed up alone, or groups that dress up as a team; such as characters from popular manga or anime, masked rider series or rangers series, or even popular Hollywood movies. You may even find them posing as a team or as a rival clashing each other; worry not, there is no real clashing, it's just for photoshoots!

How to Enjoy Shibuya's Halloween Event
There are many ways to enjoy the festivities of Shibuya's Halloween, even as an onlooker or a participant! Here are a few tips we would like to share!

Enjoy Shibuya Scramble Crossing!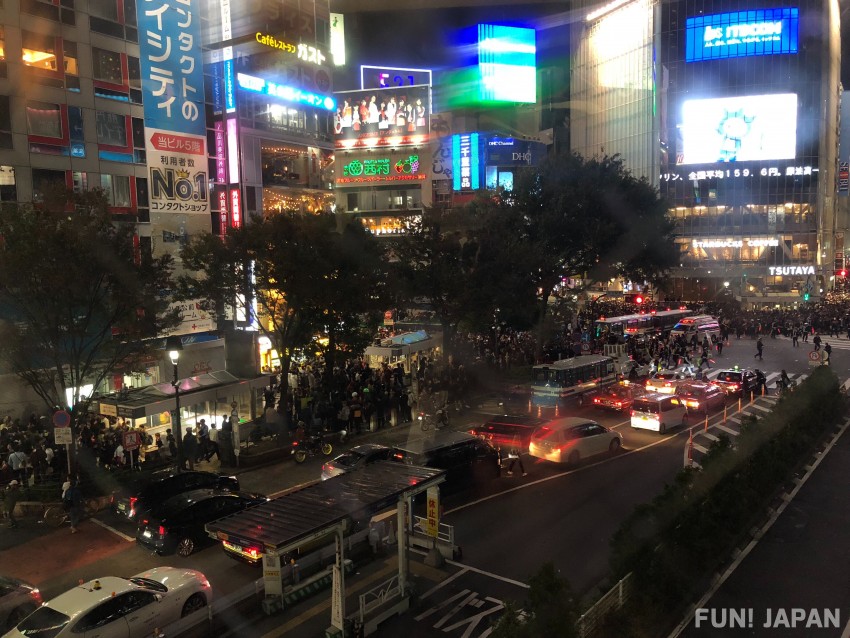 Every crowded intersection will become even more crowded and full of people in their costumes! You can watch from safe locations such as the restaurants around the intersections and even from the Shibuya station itself (on the elevated walkway).
But if you are in a costume yourself, why not enjoy showing your masterpiece by walking around, crossing from Hachiko square to Center-gai? It is a bit overcrowded and you can barely walk through, but you can meet with people closely; you might even run into people with the same costume as yours!
Meet New Friends and Take Some Photos at Local Spots!
Get on the street, take some selfies with your costumes, and hit the catwalk that is the streets around Shibuya Scramble Crossing, perhaps you might even get asked to take photos with a passersby! During the Halloween season, even strangers can talk freely to admire each other's costumes or share a group photo.
Because it is not an organized parade, you can go freely wherever you want, passing many people in costumes. But if you want to hang out, you may want to refrain from drinking alcohol in public as they have banned alcoholic drinks in public for Halloween in 2019, so go to some privately organized Halloween Parties or night entertainment institutions such as an Izakaya (Japanese bar) or something of the like.
Get Dressed for the Season!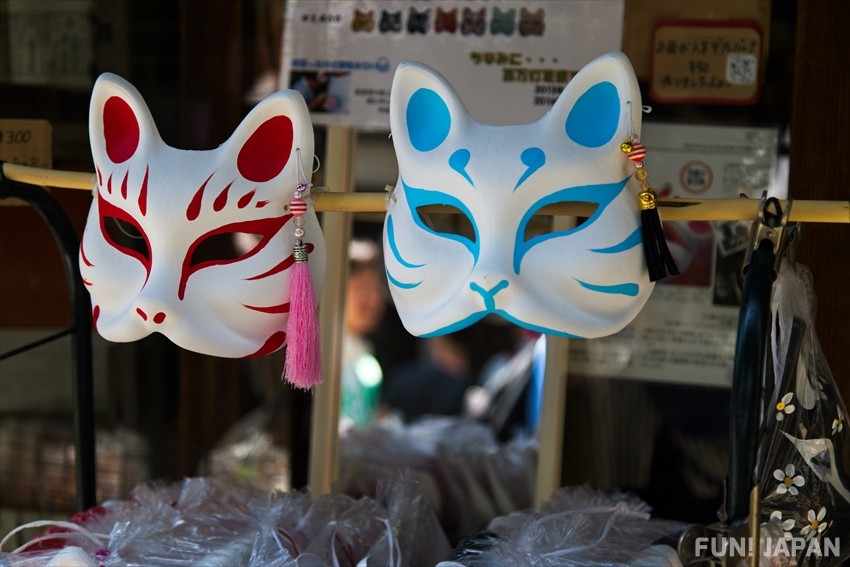 If you are not a vivid cosplayer who can make costumes yourself, you can put together some of your clothes to look fancy or buy them in Tokyo! Shibuya is a shopping center for fashion, so many stores offer costumes just for the season.
Recommended places for buying right on Halloween are Shibuya 109 and MEGA Don Quijote Shibuya. While Shibuya 109 offers FREE changing spaces for everyone for a limited number of rooms, MEGA Don Quijote Shibuya only allows you to change in the dressing rooms if you purchase at the store! So keep your receipt for Don Quijote just in case that you want to change back to your casual clothes, and do it before the store's closing time!
Also, if you plan to join ahead of time, you can buy them at your local DAISO stores or go to the anime ground-zero, Akihabara, for more anime-themed costumes!
Shibuya's Halloween Manners and Safety Guidelines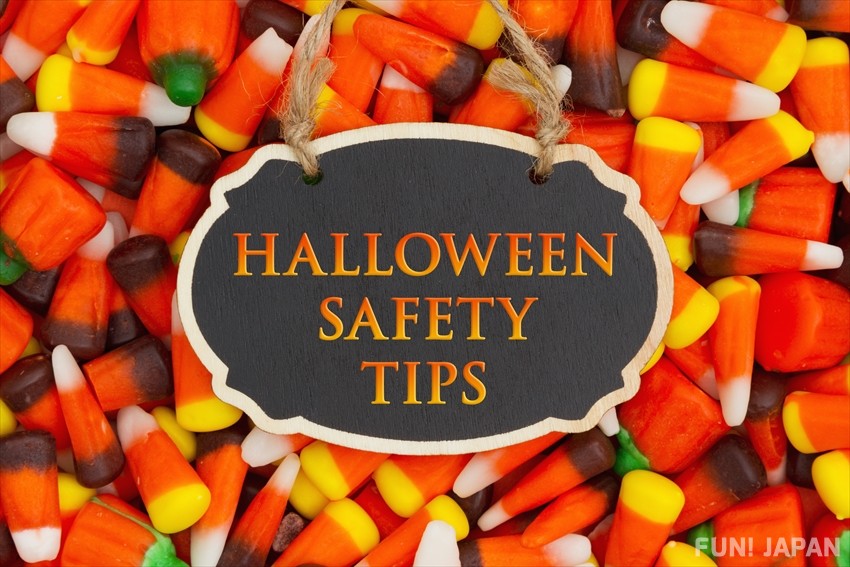 If you are planning to participate in Shibuya's Halloween event, there are some established guidelines & manners that you should follow.

No throwing cigarette butts on the ground
No drinking on the street
No smoking on the street
No urinating outside designated areas
No vandalism
No flirting or seduction
No loud voices or noises
No verbal clashes, quarrels, or fighting
No molesting or groping
No remodeled cars or motorcycles
No shoplifting
No graffiti
Japan is a country with strict privacy etiquettes, and many cosplay events require you to ask politely before taking a snapshot unless it is a public photoshoot where models or cosplayers are posing for you. So, if you see people with nice costumes, be sure to ask for their permission first, otherwise, you may need to blur the faces before posting to public locations.
Additionally, to prevent overwhelming trash, the Eco-station has been set up during the Halloween season to take in the trash. From 2019 onwards, certain public locations beside the streets have alcoholic drinks banned, and shops even put on signs saying they do not sell alcoholic drinks during the season.
To allow the nice flow of people using toilets, they also encourage people to refrain from using toilets to change their clothes. While it is generally acceptable to dress in costumes on the train, some are too uncomfortable, so the shops in Shibuya also provide dress room services. Here are a few of the locations you could get changed (as of 2019).
Shibuya 109
Cost: Free
Hours: 17:00 – 22:00 on the 31st of October 2019
Location: Near Shibuya station exits 1 and 2
ism campus (women only)
Cost: 1,000 yen
Hours: 18:00-23:00 on the 31st of October 2019
Location: 3F Nagashima Dai-ichi Building, 1-22-12 Dogenzaka, Shibuya-ku, Tokyo
MEGA Don Quijote Shibuya
Cost: Free (only if you bought the costumes at the shop)
Hours:

26th-30th of October 2019: 17:00 – 23:00
31st of October 2019: 15:00 – 00:00

Location: 28-6 Udagawacho, Shibuya-ku, Tokyo
Lastly, due to the increasing number of crimes during the event, police have been keeping a watchful eye during the Halloween season, so please refrain from doing anything illegal or against the guidelines.

[Survey] Traveling to Japan
Recommend