TOKYO, One of Japan's Largest Sightseeing Areas where you can Enjoy Everything!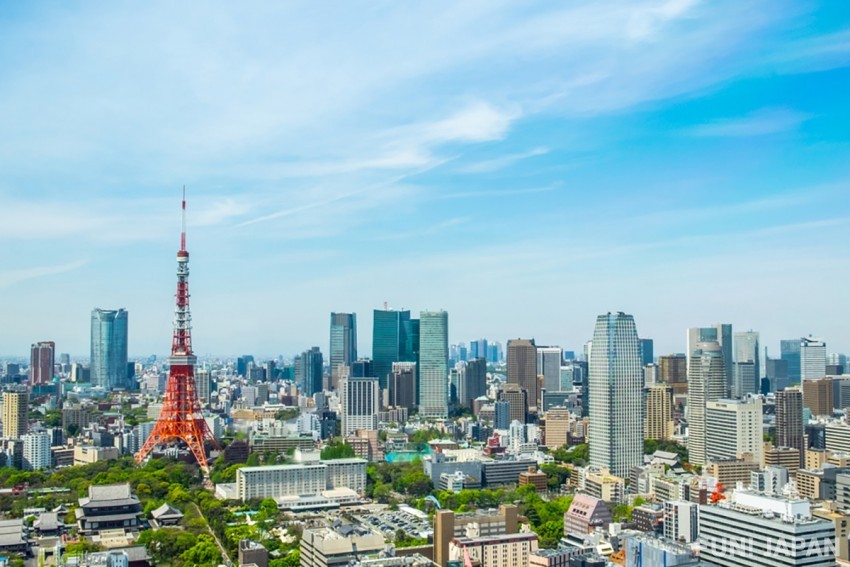 Tokyo is the Japanese capital, and it is popular for foreign tourists visiting Japan. Since the Edo Shogunate was established in the 1600s, it has developed as a political, economic and cultural centre. Today, it has developed further, mixing lots of attractions, including modern tourist attractions and traditional historic sites.
About Tokyo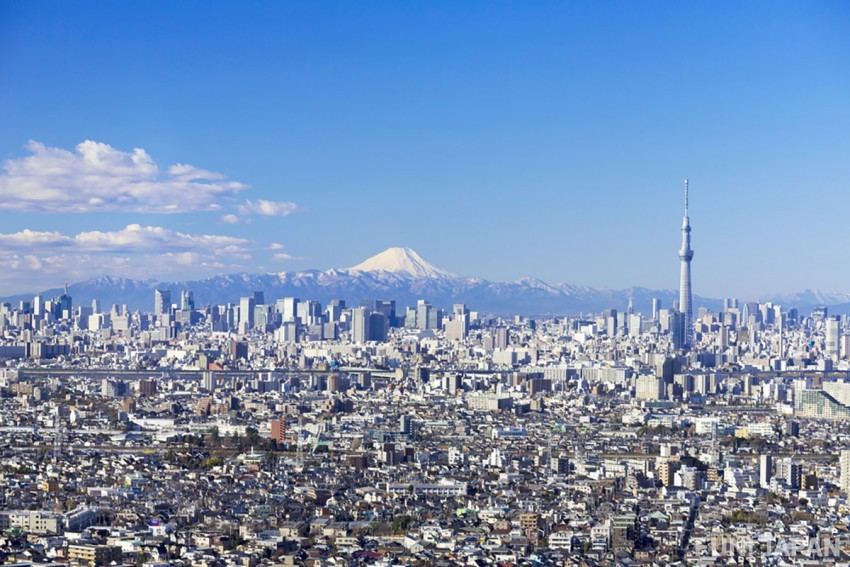 Tokyo is located on the south side of the Kanto region. The area is about 2,200 square kilometres and the population is around 13 million. It is the most densely populated city in Japan. (Information accurate as of November 2019)
There are three main tourist areas. The Tokyo metropolitan, such as the city centre, where various facilities are placed. The Okutama area, where you can feel the nature of the mountains, and the islands of Izu and Ogasawara, where untouched islands are gathered.
Is Tokyo Safe at Night?
Tokyo is relatively safe at night. According to a survey by The Economist (magazine-format newspaper published in England) in September 2019, it was named the safest city in the world.
Furthermore, volunteers patrol day and night under the "Tokyo Metropolitan Safety and Security Town Development Ordinance" which was enacted in 2003. In addition, police are patrolling and taking measures against terrorism in shopping districts.
Tokyo Olympics will be Held in 2020
The 32nd Olympic Games will be held in Tokyo in 2020. The Tokyo Olympics were held in 1964, so this tournament will be the second time for Tokyo. During the tournament, 28 sporting events are held, and here it is possible to see the world's best athletes.
Weather and Temperature in Tokyo

Because there are four distinct seasons, enjoying the unique scenery and food of Japan during each season is also one of the attractions of Tokyo. 

Spring (March, April and May)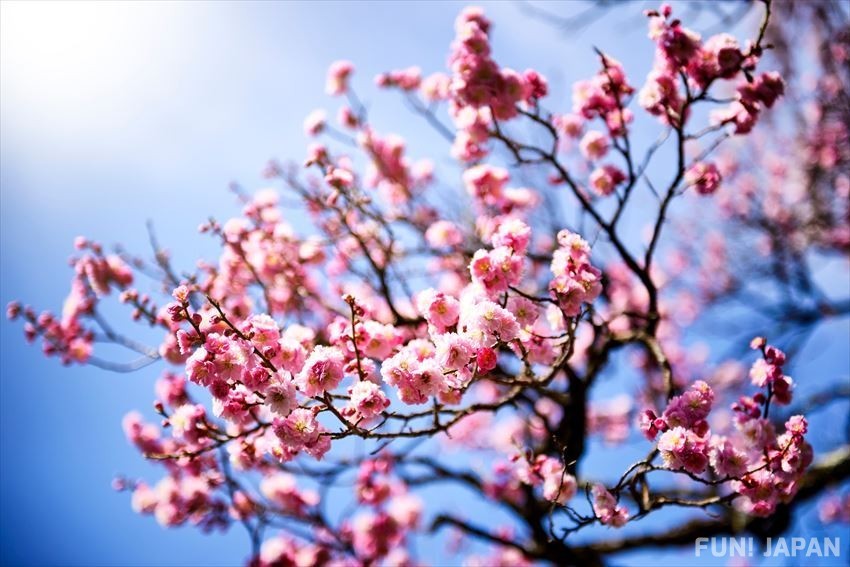 It gets warmer throughout the day during the Spring, during this period, plums, cherry blossoms, nemophila, and wisteria flower one after another, adding beautiful colors to the landscape. There are days that are less than 10 degrees Celsius in March, but there are also days in May that exceed 20 degrees Celsius. A thin coat or cardigan is essential for this type of weather. If you are not good in cold weather, you should wear layers such as tights or thick underwear.
Summer (June, July and August)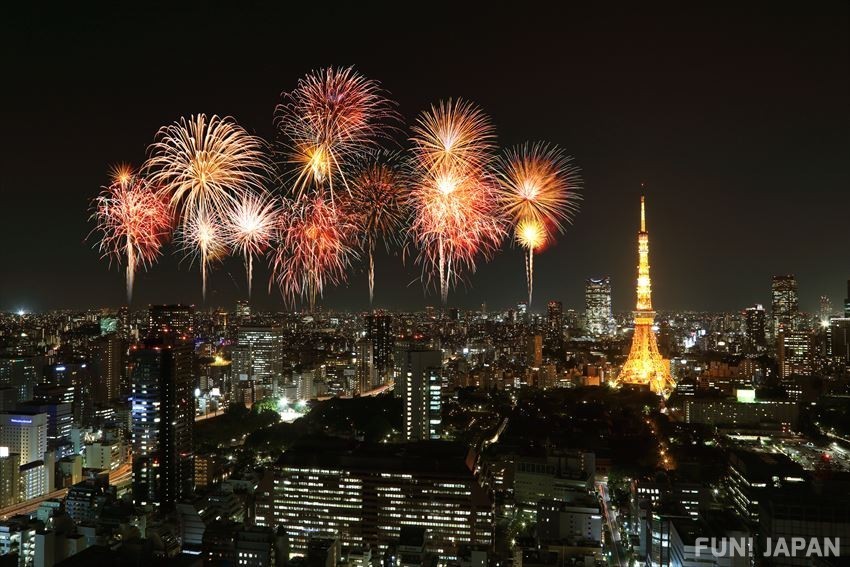 Summer in Tokyo is characterized by the high humidity, but also by traditional culture such as wearing a yukata and sprinkling water on pavement, as well as events that include the Tanabata festival and fireworks displays, among others. Because there is a rainy season in June, it is convenient to have a folding umbrella and a raincoat on hand while walking throughout the city. Through June, July and August, the average temperature is less than 30 degrees. In August, days are likely to reach over 30 degrees and humidity is high during the day, so we recommend drinking plenty of drinking water, applying sunscreen, using a parasol, and the like when taking sightseeing excursions.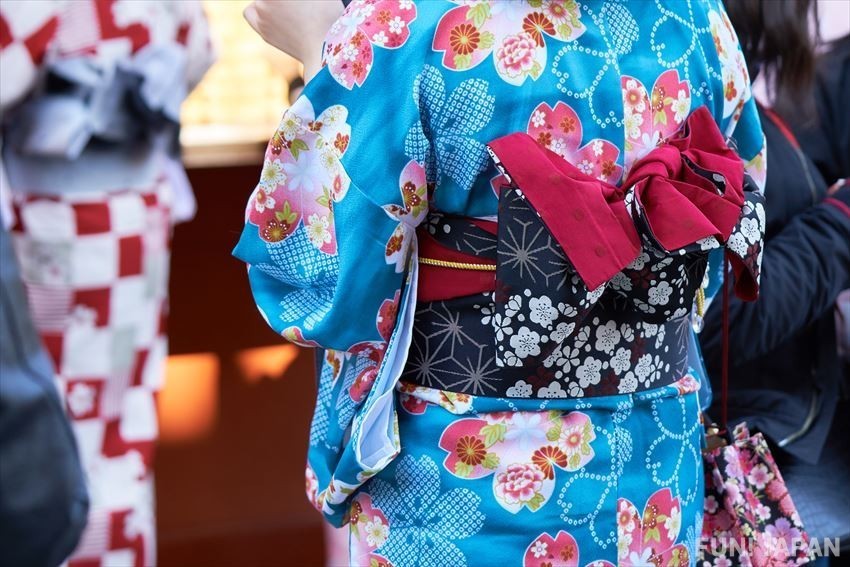 Autumn (September, October and November)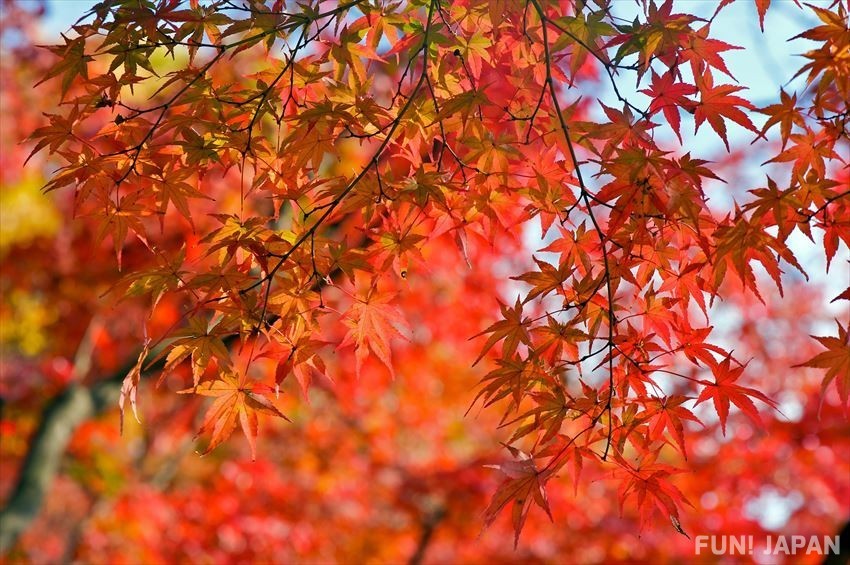 The Japanese have an expression known as "Autumn of appetite," referring to enjoying various foods such as new rice, pacific saury, fruits, and wild vegetables. It is also the season for viewing the beautiful Autumn foliage. September starts out quite severe in terms of hot weather but continues to get cooler day by day after entering October. Since the average temperature in November is around 13 degrees, you should wear a thick coat or a woolen shawl if you don't do well in cold weather. 
Winter (December, January and February)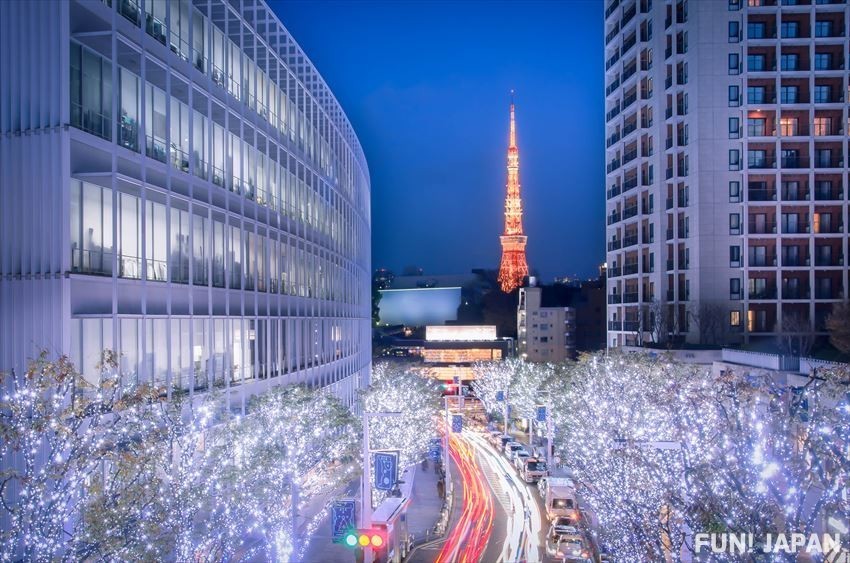 Winter usually goes hand in hand with snow, but in Tokyo there is typically only a small amount in February, and rarely accumulates. However, illuminations are a very popular Winter feature in Tokyo. The streets of Tokyo will be colored with illuminations starting from December, this time of year is perfect for taking special photographs. Although it's Winter, it's not too cold and the average temperature is around 5 degrees. If you are going to visit Tokyo in winter, it is recommended that you should have a thick wool coat or down coat.
10 Places that Must Not be Missed when Visiting Tokyo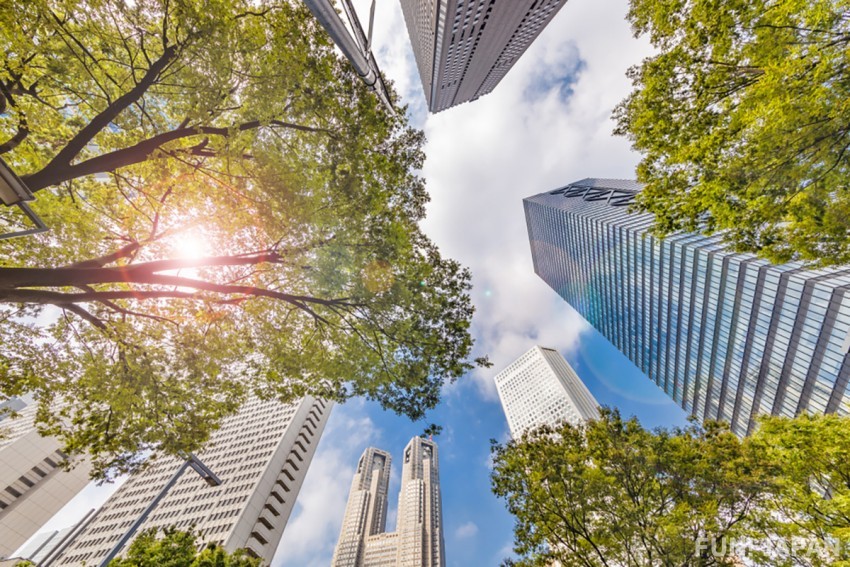 There are a variety of areas in Tokyo, but here are 10 places we recommend.
Shinjuku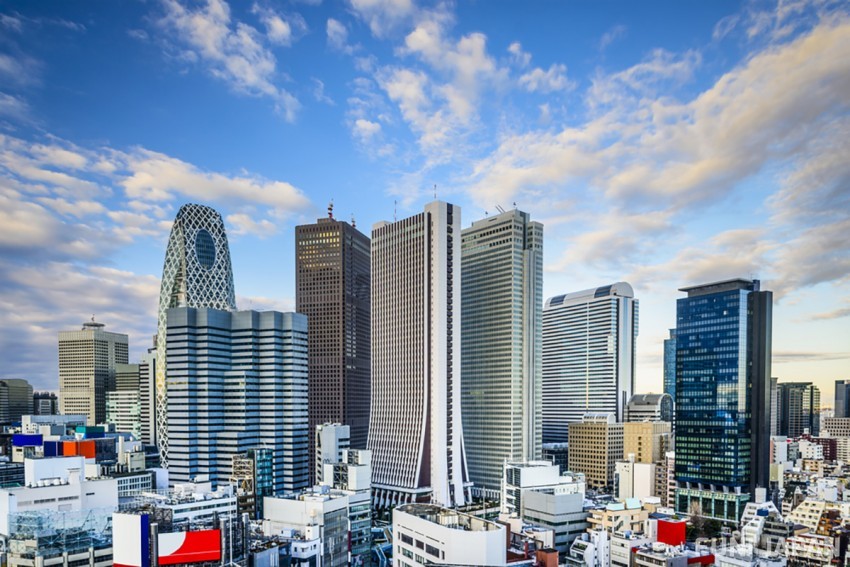 Shinjuku is a city with two sides: an office district and a shopping district. The west side of the station is lined with Tokyo Metropolitan Government Offices, hotels and office buildings.
Meanwhile, the east side of the station is lined with department stores, fashion buildings, restaurants and recreational facilities. At night, the atmosphere is quite different, it becomes a shopping district with glittering neon lights.
Harajuku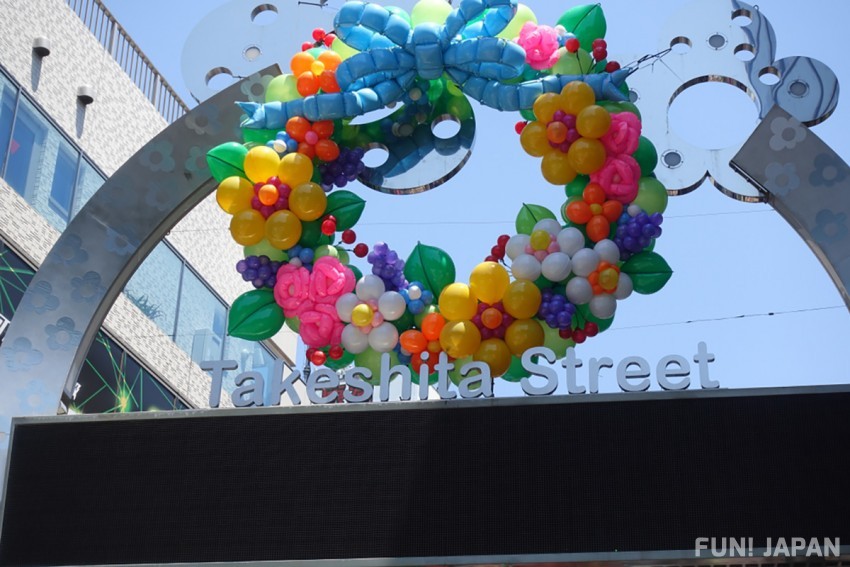 Harajuku is a town with many shopping facilities and restaurants based on the concept of "Kawaii". Boutiques and confectionary shops are lined up around Takeshita Street, the main shopping area.
As well as shopping, Harajuku is a town surrounded by nature. We also recommend scenic spots like Meiji Jingu Shrine and Yoyogi Park where cherry blossoms and iris flowers bloom.
Asakusa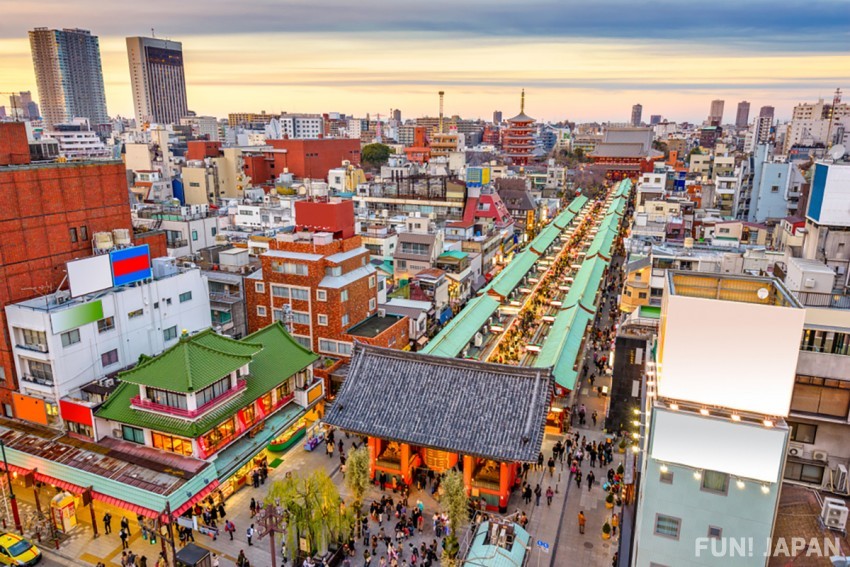 Asakusa is a town with lots of temples and shrines. In addition to Sensoji Temple, there is also Yasaki Inari Shrine and Asakusa Shrine. As well as shopping at the shopping district that spreads up to Sensoji Temple, taking a cruise along Sumida River is also recommended.
There are also lots of tourist spots nearby like Ueno and Tokyo Skytree.
Ueno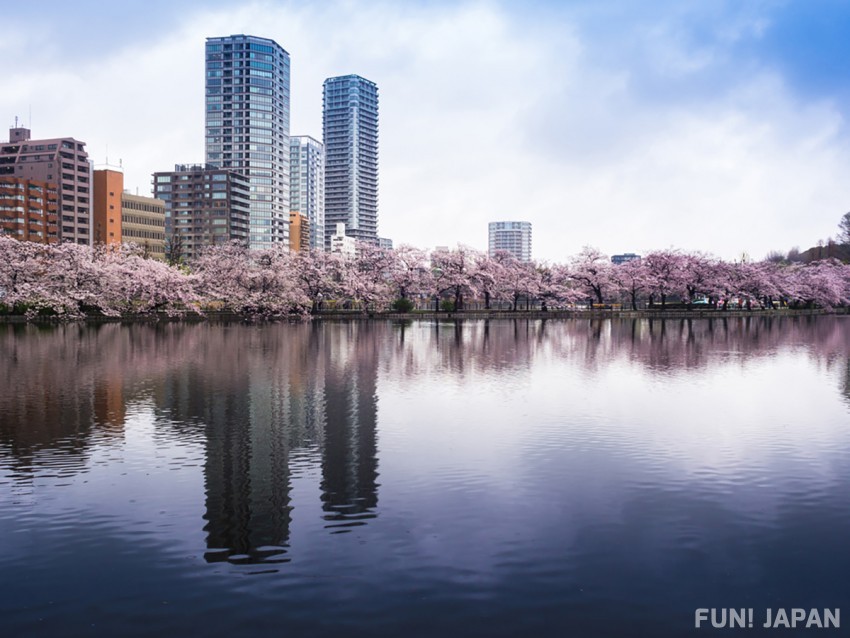 Ueno is a town where lots of sightseeing spots like museums, art museums, zoos and temples are gathered. There are plenty of shopping streets, nine of them, including the Ameyoko shopping street.
Ueno Onshi Park was the first city park in Japan. It is also famous as a cherry blossom spot and the best spot for sightseeing in Ueno.
Akihabara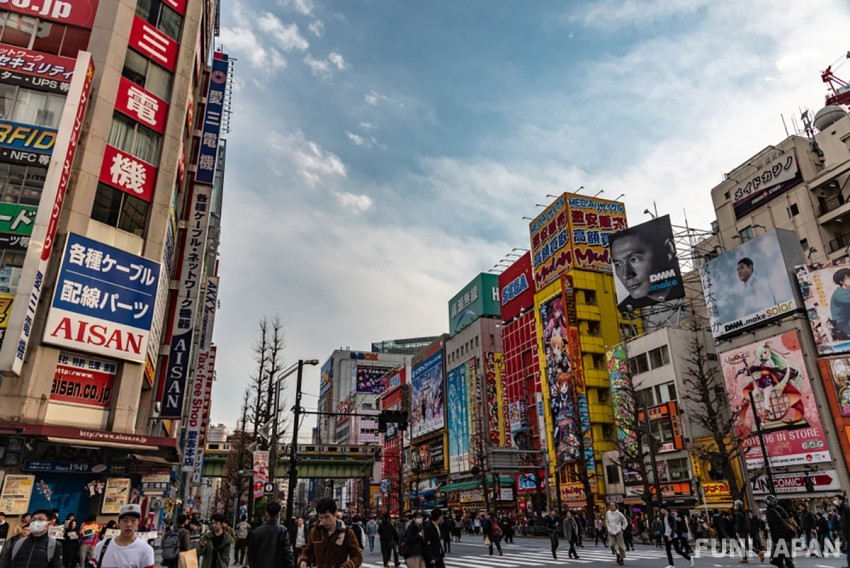 Akihabara is one of Japan's best electronics towns. There are lots of electronics retailers, making it the most suitable place for electronics shopping.
Akihabara is also a sacred place for Japanese anime and otaku culture. The streets are filled with character advertisements and lots of people cosplaying. There are also many unique stores, such as specialist stores that are abundant with games and manga (Japanese comics), theatres where you can meet pop idols, and shops where you can experience cosplay.
Ginza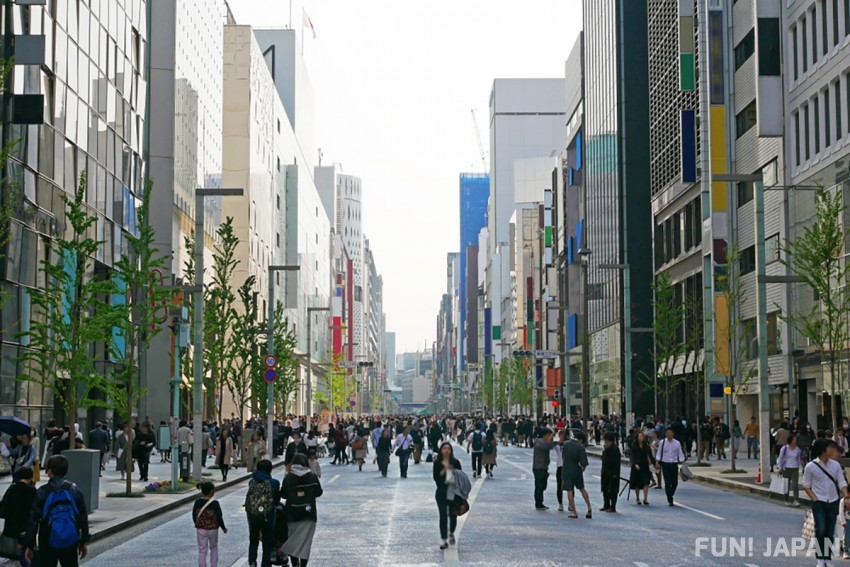 Ginza is a town where you can feel the tradition and modernity. Ginza Dori, the main street, is a huge shopping area with luxury brand stores and fashion buildings.
There are also plenty of restaurants that offer a wide variety of cuisine such as Japanese, Western and Chinese cuisine. Among them, there are many restaurants with Michelin-stars.
Shibuya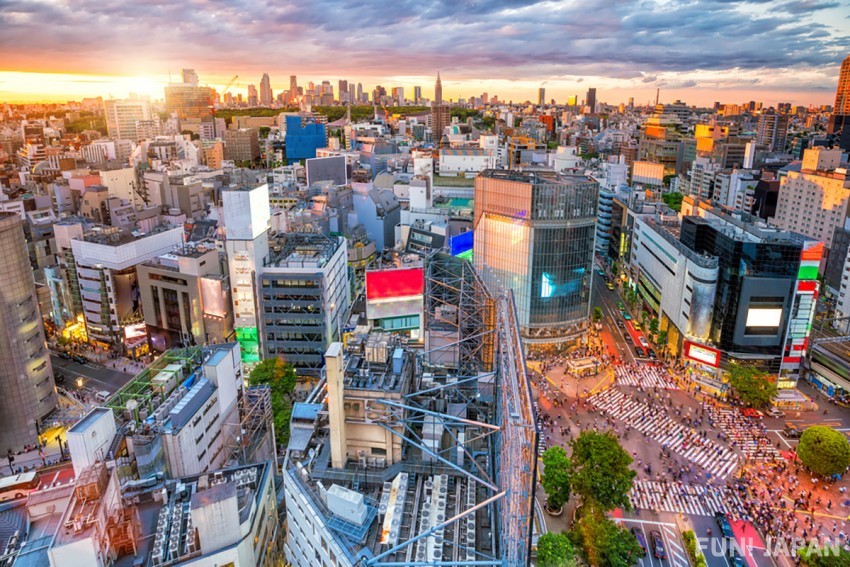 Shibuya is the most advanced city when it comes to fashion and food. There are lots of facilities that are popular among the youth, particularly "109" is famous as a symbol of Shibuya.
The "Scramble intersection" is famous as a symbol of Tokyo, which has a huge population. The spectacle of people filling the intersection even though there is no festival is overwhelming for foreigners seeing it for the first time.
Yanaka / Nezu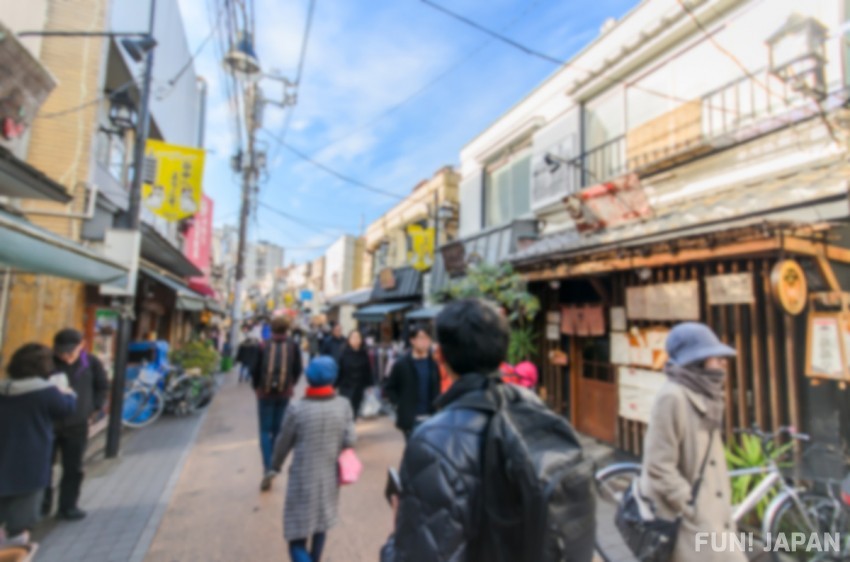 Yanaka and Nezu are the towns that have retained the appearance of the Tokyo of the mid-late 1900s. It is standard to eat while walking in the attractive Yanaka Ginza Shopping Street.
There are also lots of art museums and museums, we also recommend art sightseeing. In addition, there are historical spots like cemeteries and shrines.
Odaiba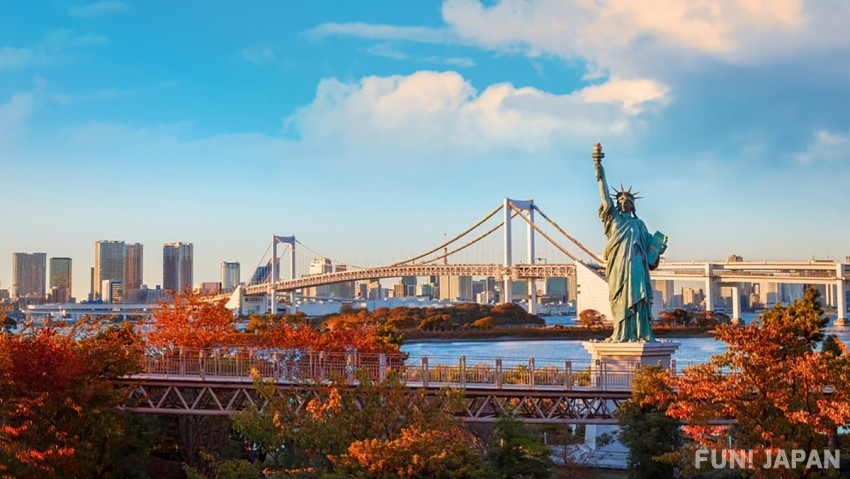 Odaiba is a waterfront town which faces Tokyo Bay. Various entertainment spots such as shopping centres, amusement facilities, hot springs and hotels are gathered here.
In addition, it is a sightseeing spot where you can enjoy cruise sightseeing and beautiful night view.
Tsukishima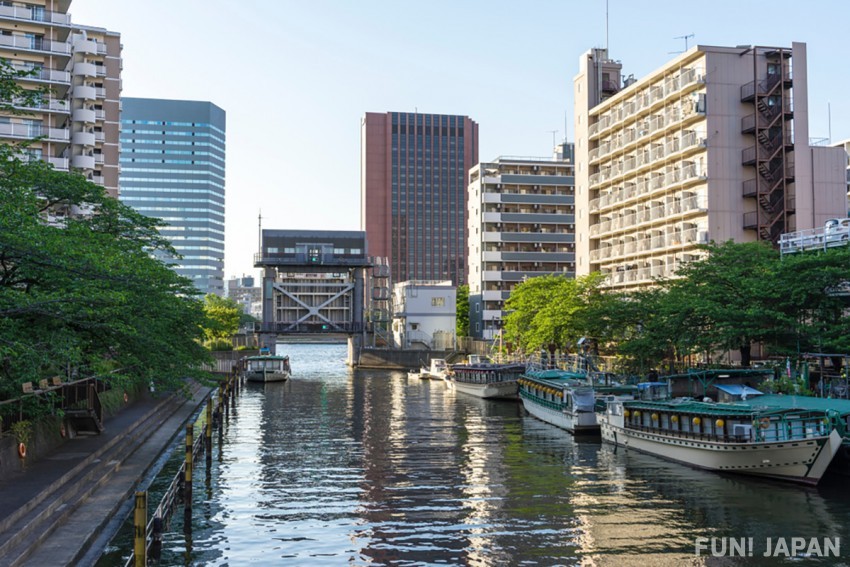 Tsukishima is the origin of Monja, a Japanese specialty dish. There are about 50 shops on the shopping street called Monja Street.
There are also spots in Tsukishima where the views of Tokyo Bay and the Sumida River can be enjoyed. In spring, cherry blossom trees sprawl along the roadside and the natural scenery of water and flowers can be seen.
Tokyo Shopping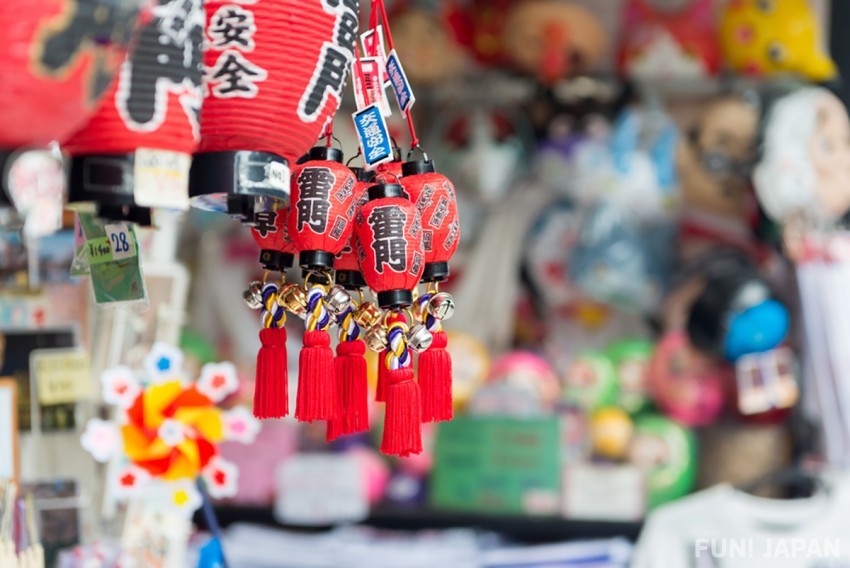 Enjoy shopping when you come to Tokyo. Here, we will introduce recommended shopping spots in Tokyo divided into the following three genres.
Fashion
Home appliances
Souvenirs
Fashion
There are a variety of fashion brand stores in Tokyo. If you wish to buy clothes in Tokyo, we recommend large facilities such as outlets and shopping malls.
The prices at outlet stores are lower than regular stores. For example, "Venus Fort" and "Mitsui Outlet Park" located in Odaiba.
Shopping malls are packed with fashion, miscellaneous goods and food shops. Particularly, Roppongi's Tokyo Midtown and LaLaport are recommended.
Home Appliances
If you wish to buy home appliances in Tokyo, go to a mass retailer. They have a wide selection and the prices are cheap. For example, Yodobashi Camera, Yamada Denki and "Bic Camera" are recommended.
There are electronics retailers all over Tokyo, but the place we recommend the most is Akihabara, Shinjuku and Ginza. Each area has stores in front of the station, so you can compare prices between the stores.
Souvenirs
If you wish to buy souvenirs in Tokyo, you should stop by the shopping streets, department stores, and station buildings. For example, if you are looking for a shopping street, Asakusa is recommended. Nakamise Street and Denpouin Street are lined with famous confectionary and miscellaneous goods shops.
Department stores are located in central Tokyo as well as within the Tokyo metropolis. Mitsukoshi, Isetan and Takashimaya are famous ones. You can also purchase famous confectionary and traditional Japanese miscellaneous goods at each department store.
Tokyo Food & Restaurants
Tokyo has many different kinds of food. There is a wide range from Japanese to Western, Chinese, French, Italian. There are also unique restaurants such as ninja restaurants and robot restaurants.
Here, we will introduce food and restaurants in the following five categories.
Sushi
Ramen
Japanese cuisine
Yakiniku
Confectionary
In addition, there are restaurants in each region, but the most of them are concentrated in central Tokyo, such as Shinjuku, Shibuya, and Ginza.
Sushi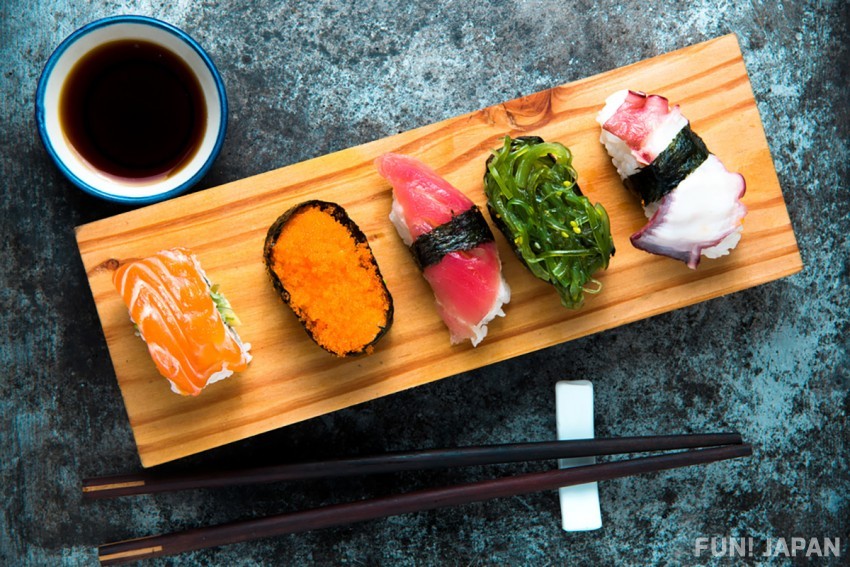 Tokyo sushi restaurants have a wide variety of prices and flavours. Sushi restaurants are dotted throughout Tokyo, but famous shops are concentrated in the central area of Tokyo. Additionally, there are many sushi restaurants near the market. This is so they can get hold of fresh ingredients.
For example, we recommend Tsukiji Kagura Sushi and Ginza kyubey located in Tsukiji Outer Market, and Bentenyama Miyako Zushi located in Asakusa. The price range is around 5,000 yen for nigiri sushi, and around 3,500 yen for sushi on rice dishes.
If you wish to eat sushi at a reasonable price, it is best to head for a rotating sushi bar. For example, Kura Sushi costs ¥ 100 for two pieces. (Information accurate as of November 2019)
Ramen
There are lots of ramen shops in Tokyo. There are different kinds of ramen, but the characteristics of Tokyo ramen are soy sauce ramen base and a clear soup.
There are many ramen shops around the stations in each area of Tokyo. Particularly, Tokyo Ramen Street in Tokyo Station is home to eight restaurants that are "the places to go to eat first in Tokyo". "Ichiran", a ramen chain store that has nearly 20 branches in Tokyo, is also recommended.
The price range varies depending on the toppings and ingredients used, but it's best to consider a budget of about 800 - 1,300 yen. (Information accurate as of November 2019)
Japanese Food
There are lots of Japanese restaurants in Tokyo. Japanese food includes tempura, Kaiseki Ryori (traditional multi-course Japanese dinner), Yakitori (Japanese skewered chicken), homemade dishes, and udon. These dishes can be found all over Tokyo.
In contrast, Ginza and Roppongi are packed with restaurants that have Michelin-stars.
Also, the price range varies depending on the content of the dishes, but it is better to consider a budget of several thousand yen to several tens of thousands of yen. (Information accurate as of November 2019)
Yakiniku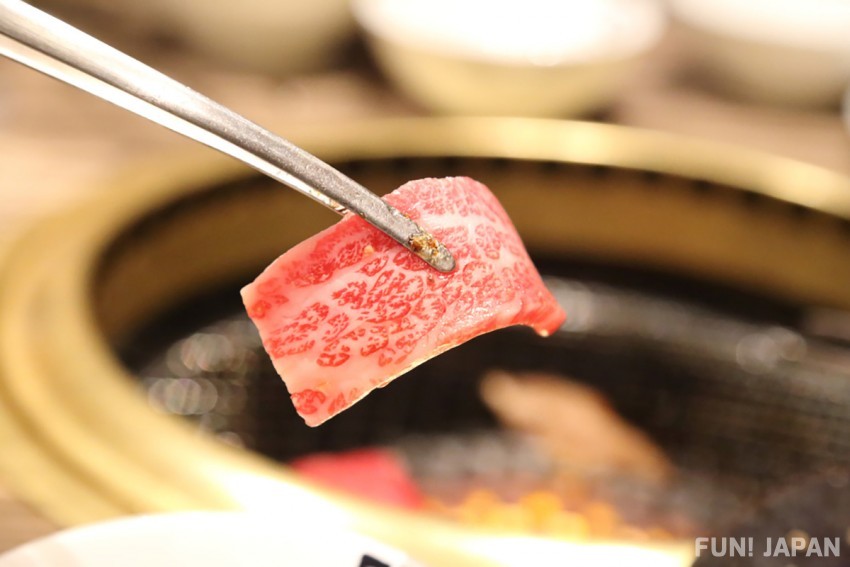 There are lots of yakiniku restaurants in Tokyo. If you wish to try yakiniku easily, we recommend chain stores such as Gyukaku and Jojoen. These restaurants are often located in front of the station, so they are easy to just drop in.
Additionally, if you wish to eat not only yakiniku but also other dishes together, or taste specialty meat, go to the street-side restaurants. For example, we recommend "Japanese Yakiniku Hasegawa" and "Yoyogi Meatball Niku Tarashi" which located in Ginza and Omotesando, and "Yakiniku HONMA" in Akasaka.
The price range varies depending on the restaurant, and it costs around 500 - 2,000 yen for a single dish and about 3,000 - 15,000 yen for a course. (Information accurate as of November 2019)
Confectionary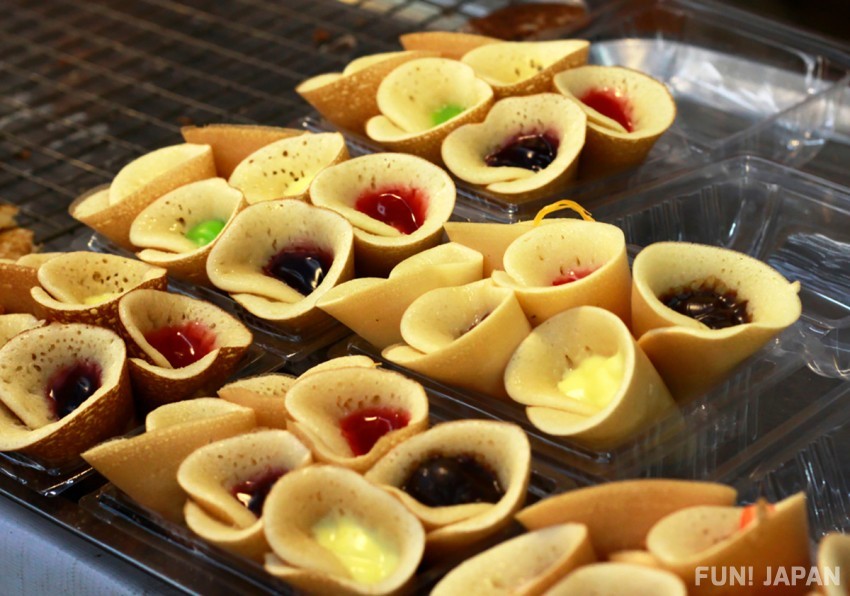 Tokyo's confectionary ranges from Japanese confectionary to Western confectionary. For example, Japanese confectionary includes Yokan, dumplings, Anmitsu and Taiyaki. Among the confectionery shops, we recommend "Funawa" in Ueno and "Kinozen" in Shinjuku.
Additionally, there are also lots of Western confectioneries that are made so the appearance is worthy to upload to social media. Among the shops, Takano Fruit Parlour and Glaciel Omotesando are famous. The price is around 1,000-2,000 yen. (Information accurate as of November 2019)
The Hotels in Tokyo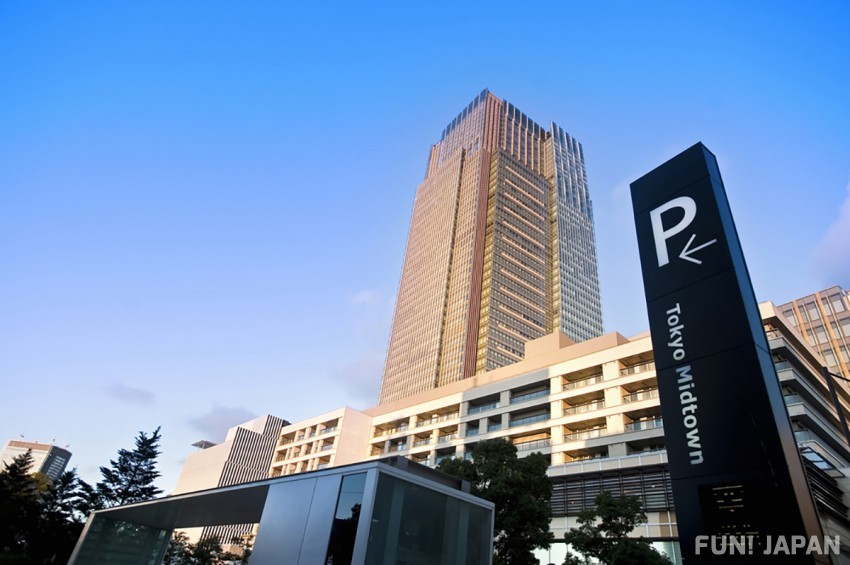 There is a variety of accommodation in Tokyo, including hotels, Ryokan, and guesthouses. Here, we will introduce the areas where the hotels are gathered and the price ranges of hotels in each genre.
5 Star Hotels in Tokyo
There are lots five-star hotels in the centre of Tokyo. You can relax as though you are at a resort while being in the middle of a large city. There are Japanese modern rooms and lounges, so it is possible to experience Japanese-style without going to a Ryokan.
For example, luxury hotels where provide Japanese modern rooms such as Grand Hyatt Tokyo, Conrad Tokyo, and Aman Tokyo. The price range is about 60,000-100,000 yen for a standard room per night. (Information accurate as of November 2019)
Tokyo Economy Hotels
There are many economy hotels in Tokyo near terminal stations where multiple lines can be accessed, such as near Shinjuku, Shibuya, Tokyo and Ueno.
In Japan, they are also known as "business hotels" and they offer a low price range of around 5,000 yen - 15,000 yen per night by limiting their services to accommodation only. (Information accurate as of November 2019)
Lots of economy hotels are chains, such as Richmond, Dormy Inn, Apa Hotel and Toyoko Inn.
Tokyo Capsule Hotel
There are lots of capsule hotels in central Tokyo. Capsule hotels are characterized by the fact that there are lots of them close to the station. Guests sleep in a small private room called a cabin and share shower and toilet. In exchange, the price range is cheap, starting from around 3,000 yen per night. (Information accurate as of November 2019)
Based on the price range alone, it may be a simple space with only a bed, but it is also characterized by the fact that capsule hotels that are stylish and have many amenities have been increasing recently.
The capsule hotels we recommend include Ueno Station Hostel Oriental 1, Another Tokyo that near Tokyo Station, and Tokyo Ariake Bay Hotel that located in Koto-ku. Check them out if you are curious.
Tokyo Ryokan
Although there are almost no Ryokan in Tokyo, there are hotels that have been registered as tangible cultural properties and hotels with a traditional atmosphere that makes you forget you are in the city centre.
For example, we recommend the Homeikan Main Building, Hoshinoya Tokyo, and the Grand Prince Hotel Takanawa Hanakoro. Homeikan costs about 9,000 per night, which is relatively cheap. Others cost around 65,000 yen per night. (Information accurate as of November 2019)
Tokyo Guesthouses
There are lots of guest houses in Tokyo in areas called Shitamachi where there are lots of old houses and buildings. Examples of such areas are Nihonbashi, Asakusa, and Kanda.
Lots of the guesthouses are conceptual accommodations, such as toco. in Ueno, UNPLAN Kagurazaka in Shinjuku, and Nui. HOSTEL & BAR LOUNGE in Asakusa.
Accommodation rates vary, with some starting at around 3,000 yen per night, and others relatively expensive at around 20,000 yen per night. (Information accurate as of November 2019)
How About the Gateway to Japan, Tokyo's Airports?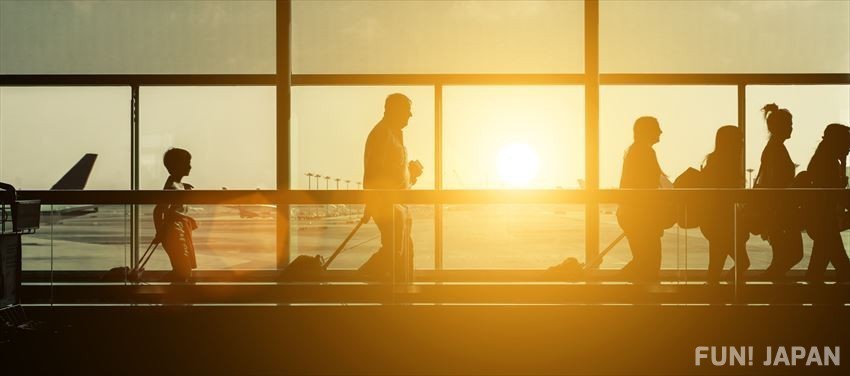 Narita International Airport and Tokyo International Airport (usually known as Haneda Airport) will be the nearest gateway to visit Tokyo from your country. In recent years, it seems that Tokyo has been getting much closer by the increase in flights and the launch of LCC.
About Narita Airport
Direct flights from major cities in almost every country are in service to Narita International Airport. In addition to leaving Tokyo after arriving at Narita International Airport, there are many flights to fly to the cities in Japan from Terminal 3. In fact it is possible to go to another city in Japan without actually moving to Haneda Airport . For passengers connecting to the airport, we also offer tours of Naritasan Shinshoji Temple, guided tours to experience Japanese culture around the airport, and a shopping tour to Aeon Mall Narita.
Spot information
Spot name: Narita airport
Street address: 1-1 Furugome, Narita City, Chiba. 282-0004
Access: Direct flights to and from Taipei, Singapore, Hong Kong, Seoul, Shanghai, etc.
Wi-Fi:Available
Language:English, Chinese, Korean
Credit cards:VISA, Master Card, JCB, AMERICAN EXPRESS, Diners Club International
About Haneda Airport
Direct flights to Haneda airport are fewer, but it is very close to the inside of Tokyo from the airport, so if Tokyo is your main destination in Japan, it is the best airport in terms of distance. Also, after the entry of the International Terminal, the interior is represented by traditional Japanese culture, enriched by eating and drinking establishments, as well as souvenir shops. It is possible to enjoy about half a day just in the airport! Actually, you can enjoy Japanese traveling right from here!
Spot information
Spot name: Haneda Airport
Street address: Haneda Airport, Ota-ku, Tokyo 144-0041
Access: Direct flights from Shanghai, Taipei, Seoul, Hong Kong, Singapore, Bangkok, etc.
Wi-Fi:Available
Language:English, Chinese, Korean
Credit cards:VISA, Master Card, JCB, AMERICAN EXPRESS, Diners Club International
Instead of Dealing with Tokyo Traffic, Use the Subway and JR Trains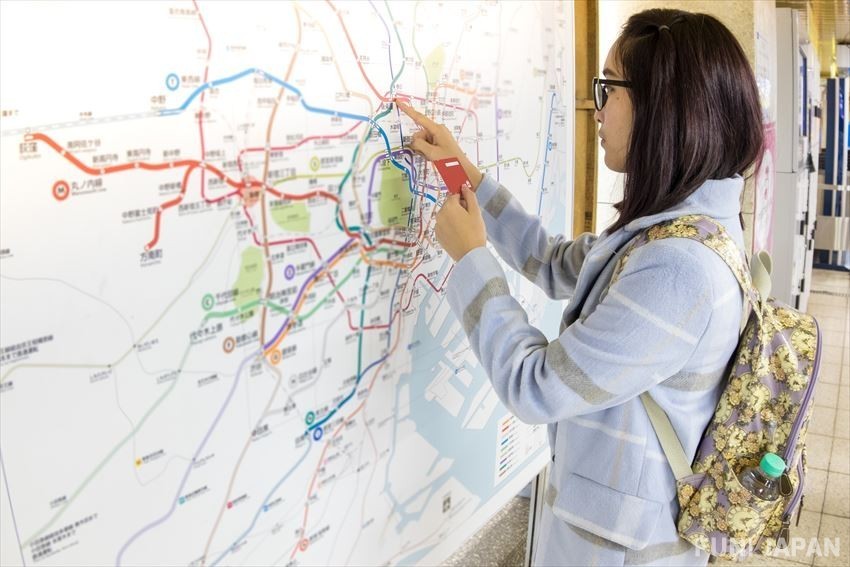 Transportation is excellent in Tokyo, the first train begins its runs at 5 o'clock and the last train finishes at 12 o'clock in the morning, which is plenty of time for work and play in the beautiful city of Tokyo. More than anything, travelers are pleased that if you purchase IC cards, you can get on either the JR train or subway line. In recent years, subways and JR stations are provided with information boards such in languages such as English / Chinese, free Wi-Fi service, etc. making it even more convenient for people visiting Japan.
Using the Subways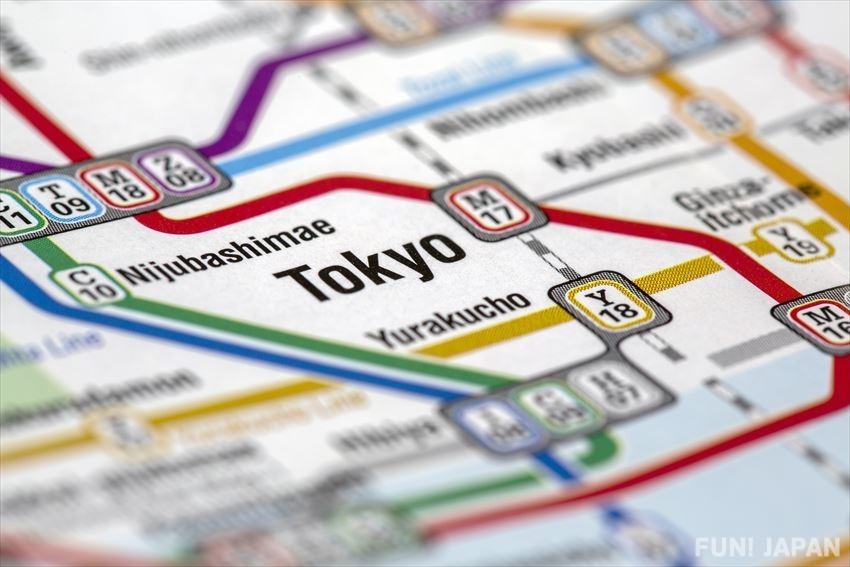 The "Tokyo Metro" subway and "Toei" subway stretches across Tokyo, meshed seamlessly. Depending on the station, lines may lead to hotel entrances, department stores, shopping centers, and so on. It is not necessary to get wet on a rainy day, and numbers, guide boards and maps are arranged at the exit from the station, so it is difficult to get lost when exploring the city. There are some areas such as Ginza Station and Shinjuku Station where large underground malls can be found, so you can enjoy unexpected shopping and dining while you are on the move.
Using JR (Japan Railways)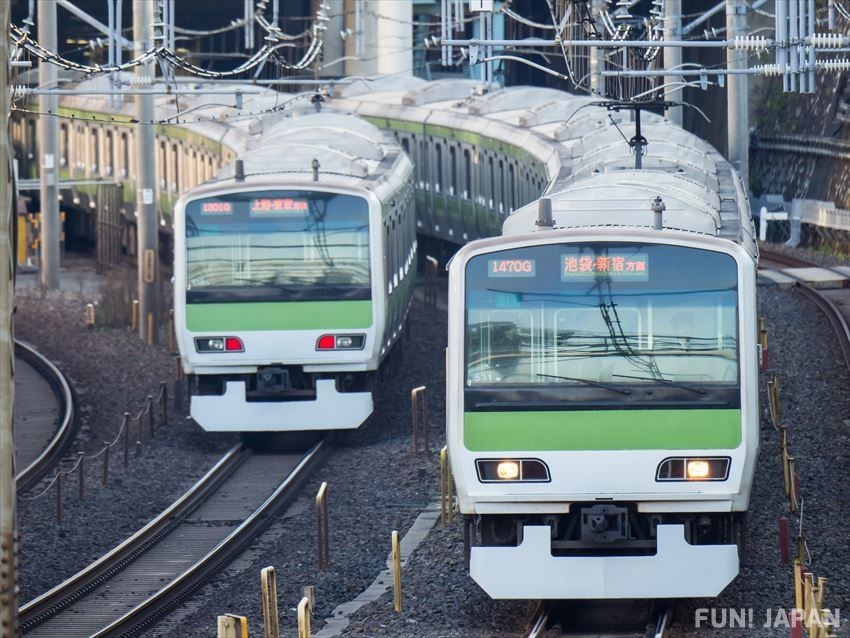 As for the JR, more than 10 lines, including the Yamanote Line, are on board. Among the JR lines running on the ground, the Yamanote Line, which goes around the city center in one hour, is highly convenient for visitors to Japan. If you take a monorail from Haneda Airport, you will arrive at Hamamatsucho Station on the Yamanote line.
For NEX, there are many routes that can be connected to the Yamanote line station from the suburbs, such as Tokyo Station, Shinagawa Station, Shibuya, Ikebukuro Station and Keisei Skyliner. Shibuya, Shinjuku, Ikebukuro, Yurakucho (a short walk to Ginza), which are popular spots for visitors, these are also on the Yamanote line.
How to Get to Other Major Areas of Japan
From Tokyo it is easy to access other major tourist areas in Japan. Here, we will introduce how to access the following seven areas.
| | | |
| --- | --- | --- |
| Destinations | Transportations | Time Required |
| Sendai | JR Tohoku Bullet Train | About 1 hour 30 minutes |
| Yokohama | JR Tokaido main line | About 30 minutes |
| Hakone | Chuo line rapid train/ Odakyu Romancecar | About 1 hour 45 minutes |
| Kyoto | JR Tokaido Bullet Train | About 2 hours |
| Osaka | JR Tokaido Bullet Train | About 2 hours 25 minutes |
| Hokkaido | Haneda Airport domestic flight | About 1 hour 30 minutes |
| Okinawa | aneda Airport domestic flight | About 2 hours 45 minutes |
[Survey] Traveling to Japan
Recommend