Asakusa's latest spots & top 10 recommended ways to enjoy - From sightseeing to gourmet, shopping, and cultural experiences!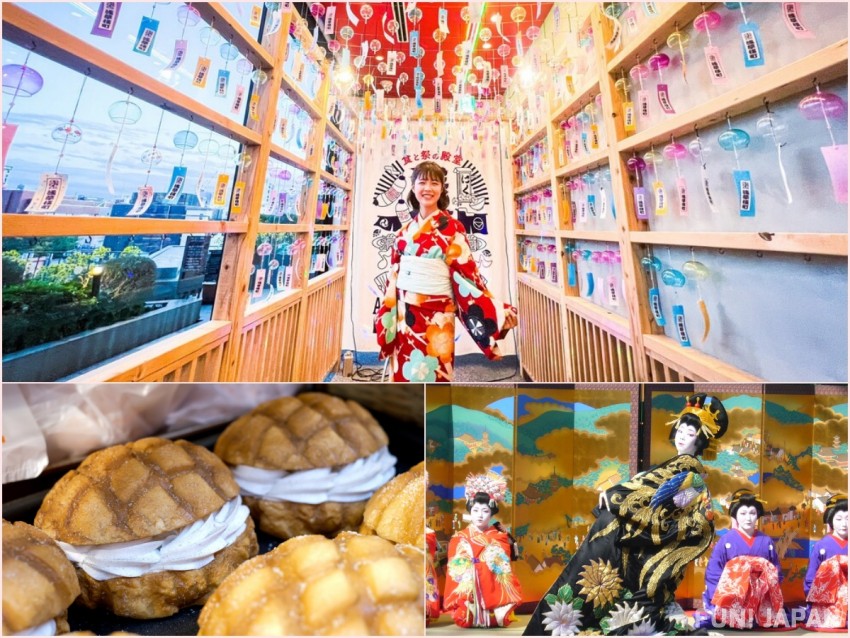 Asakusa, one of Japan's leading tourist destinations, is located in the eastern part of Tokyo's Taito Ward. With its symbolic Kaminari-mon Gate, Senso-ji Temple, and Nakamise Shopping Street, it is a highly popular town that evokes the atmosphere of the Edo period. Recently, there has been an increase in the number of eating while walking gourmet restaurants that look good on social media. We will introduce how to enjoy Asakusa, which shows such a beautiful contrast of old and new, and the latest information on recommended gourmet and restaurants.

Highlights you should visit when visiting Senso-ji Temple! Kaminarimon Gate, Five-storied Pagoda, Main Hall... and even try your luck with omikuji!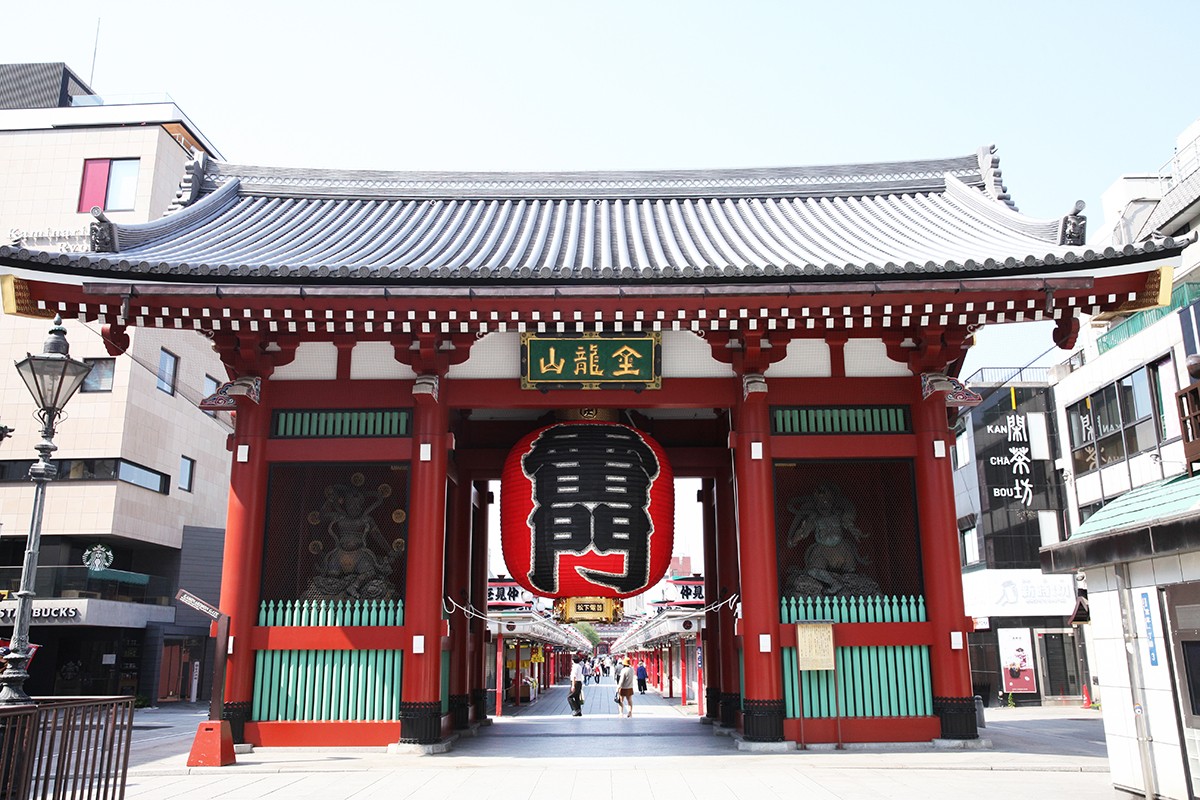 Senso-ji is the oldest temple in Tokyo with a history of nearly 1400 years. Buildings such as Kaminari-mon, Hozo-mon, five-storied pagoda, and the main hall have suffered damage from earthquakes and fires many times over its long history, and the current main hall was actually rebuilt in 1951.

When worshiping, proceed from Kaminari-mon to Hozo-mon, purify yourself at the Omizuya, bathe your body in incense smoke at the Jokoro to ward off evil spirits, then visit the main hall. After that, go to the five-storied pagoda. After finish your worship, it is recommended to buy an omikuji (fortune slip), goshuin, and/or omamori.
Spot Information
Name: Senso-ji Temple (浅草寺)
Address: 2-3-1 Asakusa, Taito-ku, Tokyo
Access: About 5 minutes on foot from 'Asakusa Station' seviced by Tobu Skytree Line, Tokyo Metro, Tsukuba Express, and Toei Subway
Hours:

Precincts: Open 24 hours a day
Main Hall: 6:00-17:00 (October-March: 6:30-17:00)

Admission fee: Free
Shopping in Asakusa's shopping streets full of Edo atmosphere~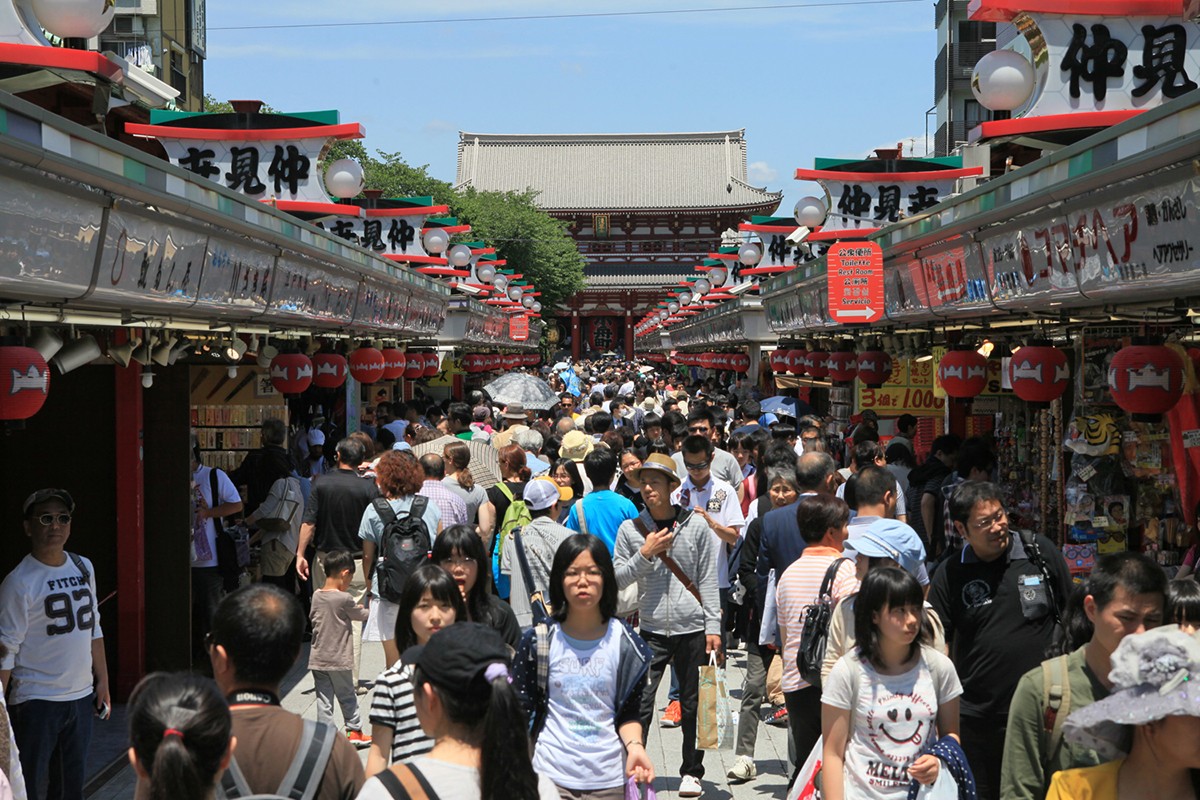 There are several shopping streets around Senso-ji Temple, where you can enjoy shopping and gourmet food. We will introduce the characteristics and atmosphere of each.
Nakamise Shopping Street: The approach to Senso-ji Temple is famous as "Nakamise Shopping Street", and along the street there are about 90 shops selling handicrafts, souvenirs and sweets.
Denboin-dori: A street that intersects with Nakamise-dori and has an Edo atmosphere. It is a shopping street lined with shops that sell products made by skilled craftsmen, such as Edo Kiriko glassware and wooden clogs.
Asakusa Nishisando Shopping Street: A shopping street adjacent to Sensoji Temple. There are long-established stores that sell Japanese clothes and Japanese swords, souvenir shops, and restaurants.
Asakusa Hoppy Street: The road on the west side of Sensoji Temple. It is a street lined with open-air izakayas with table seats in front of the shops. The name comes from Hoppy, a beer-flavored drink with an alcohol content of 0.8%.
Asakusa Chikagai: One of the hidden spots in the basement of Asakusa Station. Standing-eating soba restaurants and izakayas with a retro atmosphere are lined up, making you feel nostalgic.
It's not only delicious! Asakusa's eating while walking gourmet that is inevitable for posting on SNS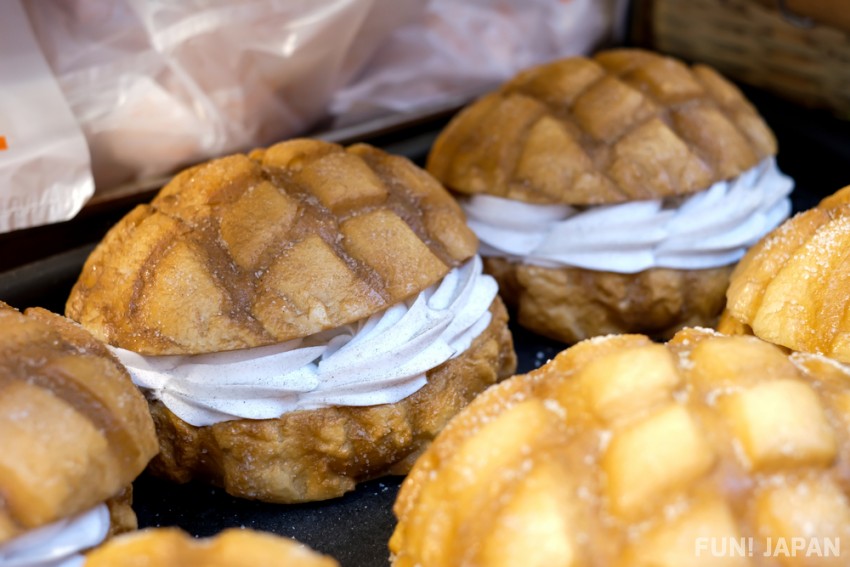 In recent years, the Asakusa's shopping streets have seen an increase in the number of eating-and-walking gourmet restaurants that have become a hot topic on social media. Here are some popular restaurants where you will have to wait in line to enjoy such light meals.

*Eating while walking around the city is actually prohibited, so please eat in the eat-in space or standing space of the shop.
Asakusa Kagetsudo: Asakusa's specialty "Jumbo Melonpan" shop. You can eat delicious melonpan bread that is crispy on the outside and fluffy on the inside.
Asakusa Soratsuki: Specialty store for Japanese sweets using strawberry. The colorful dango, which is topped with strawberries in brightly colored cream, is the store's specialty. Sure to look great on SNS!
Asakusa Unana: A take-out restaurant specializing in eel dishes. Grilled rice balls topped with charcoal-grilled eel are popular.
Kotobuki Seian: A store specializing in matcha crepes. You can enjoy a crepe that uses plenty of matcha in both the dough and toppings.
Asakusa Seisakusho: A tempura chip shop that uses pressed tempura. You can experience a new crispy texture that is delicious even to the sound it makes when you take a bite.
Enjoy Japanese cuisine at a long-established restaurant in Asakusa - Wagyu beef sukiyaki, tempura soba, and kaiseki cuisine!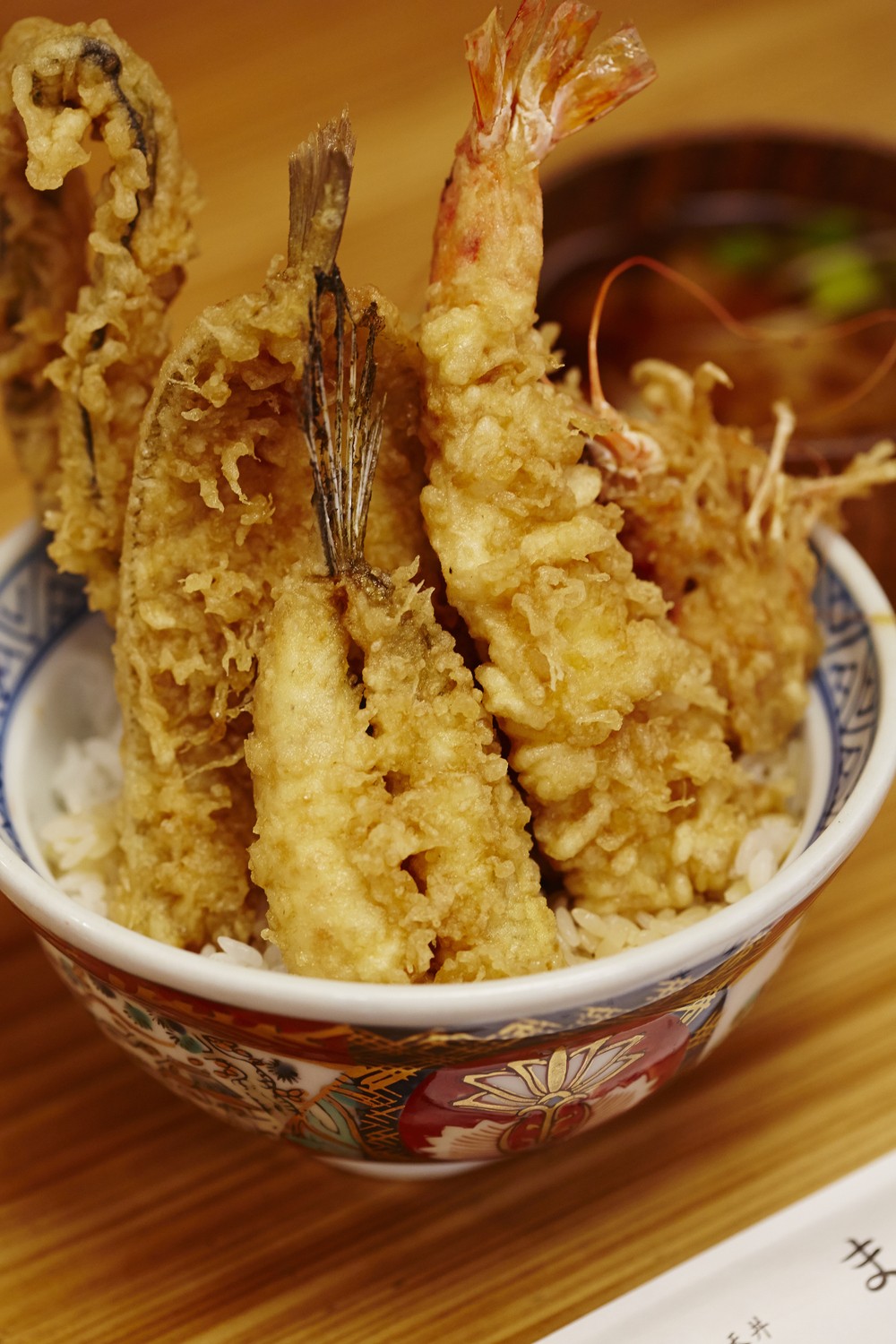 Many long-established Japanese restaurants remain in Asakusa, which has been a center of popular culture since the Edo period. Here are some recommended restaurants in Asakusa.

Owariya: A soba restaurant with 160 years of history. The store's specialty is tempura soba, which is made with the finest Japanese buckwheat flour and topped with large shrimp tempura.
ASAKUSA IMAHAN Kokusai Street Head Restaurant: A sukiyaki restaurant founded in 1895. You can enjoy soft and delicious sukiyaki made with carefully selected Kuroge Wagyu beef from all over Japan.
Yoshikami: Western restaurant founded in 1951. This is a restaurant where you can enjoy a wide variety of Japanese-style western dishes such as beef stew, omelet rice, and hayashi rice.
Asakusa Mugitoro: Founded in 1929. This kaiseki restaurant is famous for its 'Mugitoro', which is made by stretching yamatoimo yam with dashi and pouring it over barley rice.
"Asakusa Yokocho" where you can enjoy food stalls in a festive mood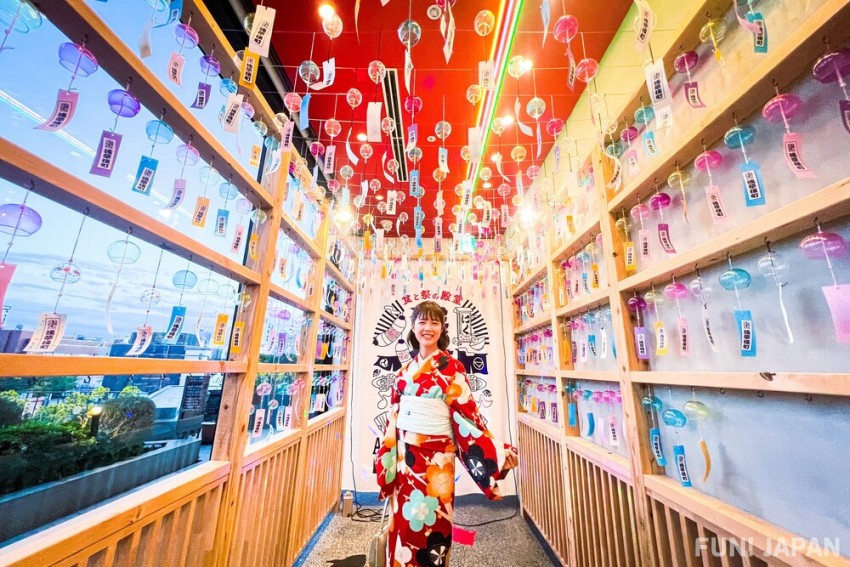 A new spot in Asakusa that opened in July 2022 is the food and festival hall "Asakusa Yokocho". It is a theme park-like facility that collects festivals from all over Japan and adds an exotic atmosphere. You can enjoy it however you like. With colorful neon lights and lantern lights, there is a pop festival atmosphere in the hall, and there is a restaurant that looks like a festival stall. Since it is a food court, you can purchase your favorite dishes and alcohol and enjoy them in the dining space here.

There are 7 restaurants such as yakitori, grilled pork, sushi, eel, Japanese-style western and Chinese cuisine, Korean cuisine, and public pubs. On weekends, Awa Odori, Yosakoi, and Bon Odori are performed. There is also a kimono rental shop, so you can wear a kimono and jump into the dance. It is a facility where you can fully enjoy the extraordinary.
Spot Information
Name: Asakusa Yokocho (浅草横町)
Address: 4F, 2-6-7 Asakusa, Taito-ku, Tokyo
Access: 6-minute walk from Exit 6 of Asakusa Station on the Toei Asakusa Line
Wearing a cute kimono and visiting sightseeing spots - Kimono experience that you can go empty-handed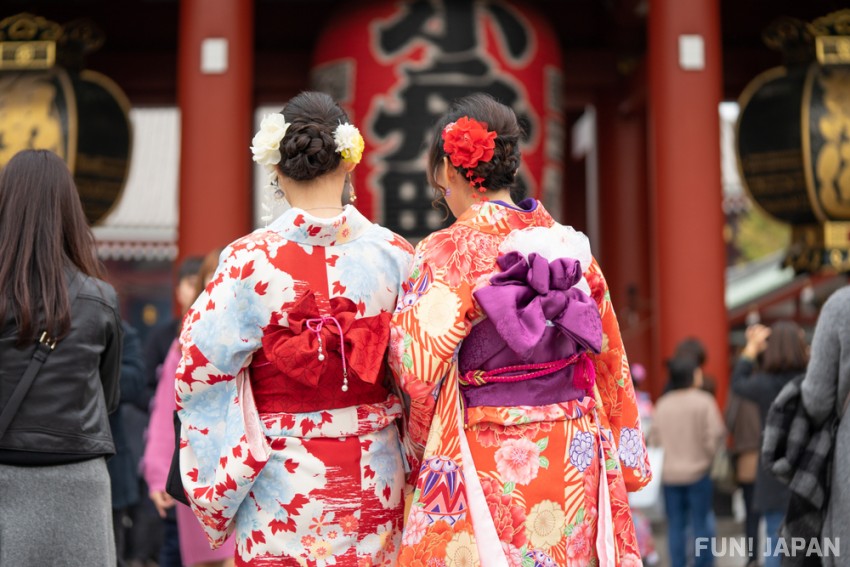 In Asakusa, where you can feel the atmosphere of Edo, there are many shops where you can rent kimonos. All of the shops will do everything from kimono hair styling to kimono dressing, so you don't have to bring anything. For example, when it comes to kimono rental shops around Kaminarimon and Asakusa Station, there are many shops such as "Rika Wafuku", "Kyoto Kimono Rental Wargo", and "Asakusa Kimono Rental Waraku".

The rental fee varies depending on the plan, but if you're looking for a polyester kimono that you can easily wear, it will cost around 3,000 to 4,500 yen, including a hair set and accessories. Of course, you can also wear a kimono and stroll around, or ride a rickshaw for sightseeing. Let's save memories unique to Asakusa into photos.
Be guided to hidden spots! Tour Asakusa on a rickshaw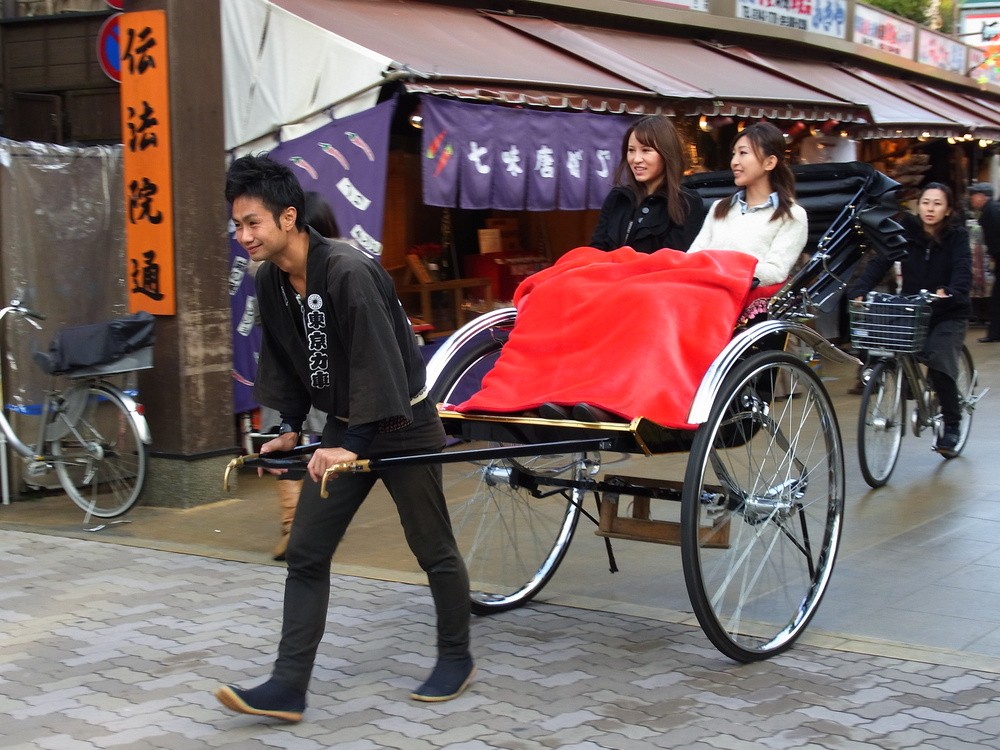 ​​Asakusa is synonymous with rickshaws! If you use a rickshaw, you can not only easily visit sightseeing spots, but also have the advantage of being able to learn about hidden sightseeing spots and gourmet information that only the rickshaw driver knows about. We also recommend having your photo taken at a photo spot with the Tokyo Skytree® in the background, such as the Kaminari-mon gate, five-storied pagoda, or along the Sumida River. If you want to ride a rickshaw, you can either make a reservation in advance or board from the platform near Kaminari-mon.

The courses and fees vary depending on the rickshaw company, but the popular "EBISUYA Rickshaw" and "Jidaiya" in Asakusa take 10 to 12 minutes and cost 4,000 yen for one person and 5,000 yen for two. The 30-minute course costs 9,000 yen for one person and 10,000 yen for two -  the price depends on the time and number of people.
Enjoy retro attractions and haunted houses at Asakusa Hanayashiki, Japan's oldest amusement park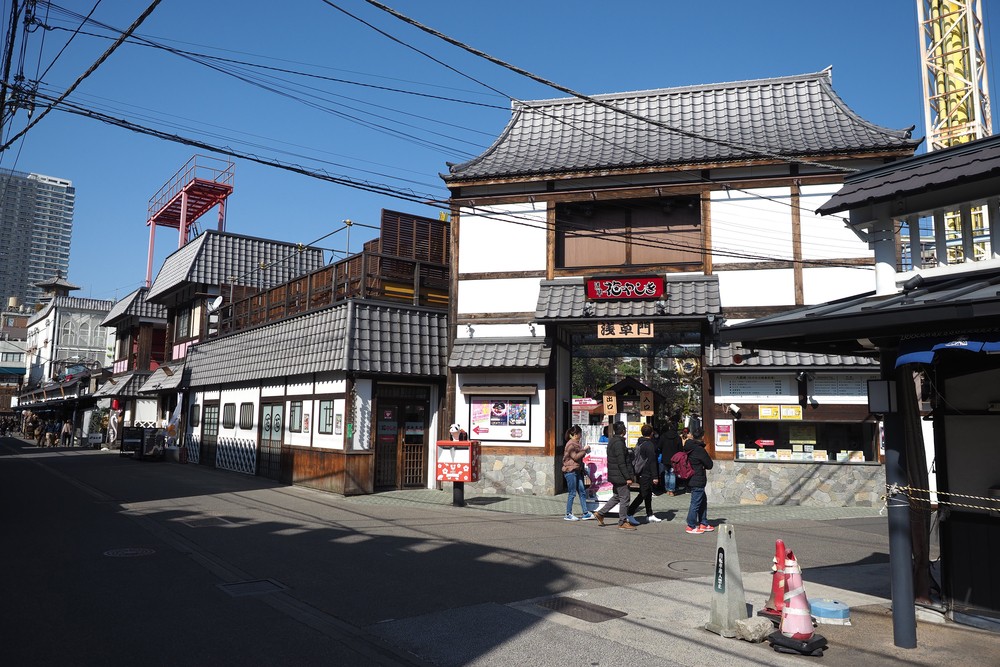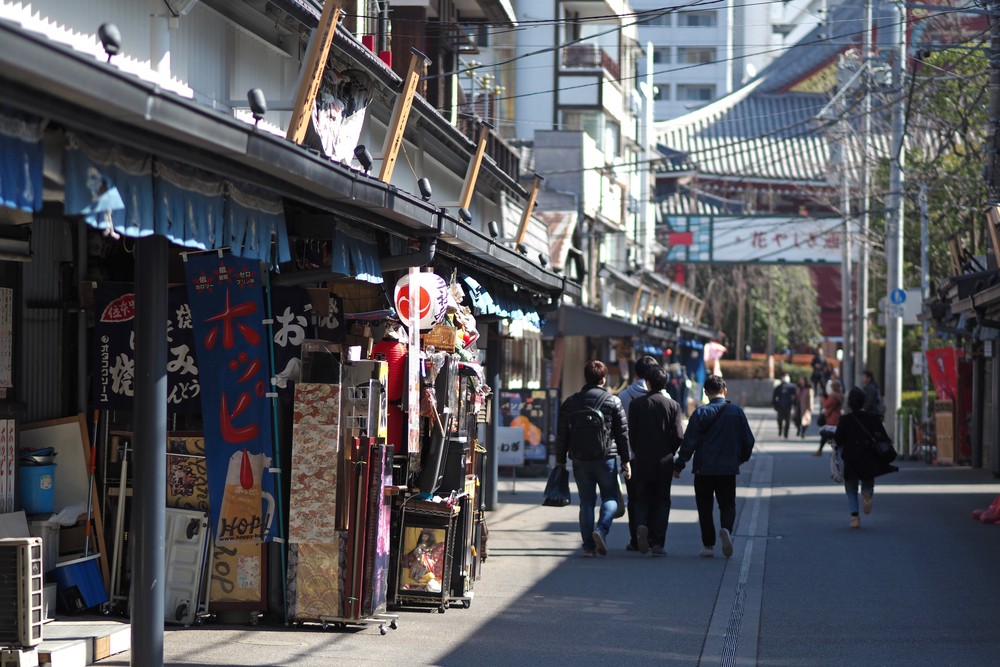 ​​"Asakusa Hanayashiki" is Japan's oldest amusement park, which opened in 1853 at the end of the Edo period as a flower garden of peonies and chrysanthemums, and will celebrate its 170th anniversary in 2023. About 20 attractions and games are available. In addition to popular attractions such as the retro roller coaster, there are plenty of attractions for small children. It is an amusement park that can be enjoyed by anyone from children to adults.

The persistently popular ``Haunted House (Sakura no Onryo)'' and "Ghost House" has closed in May 2023, and a new haunted house will appear in July 2023. A real ghost may come to celebrate at the new haunted house too! Sounds thrillingly exciting!
Spot Information
Name: Asakusa Hanayashiki (浅草花やしき)
Address: 2-28-1 Asakusa, Taito-ku, Tokyo
Access:

3 minutes walk from Tsukuba Express Asakusa Station
5-minute walk from Asakusa Station on the Tokyo Metro Ginza Line, Toei Asakusa Line, and Tobu Skytree Line
Enjoy Tokyo Skytree®, 1000 cherry trees, and fireworks at Sumida Park!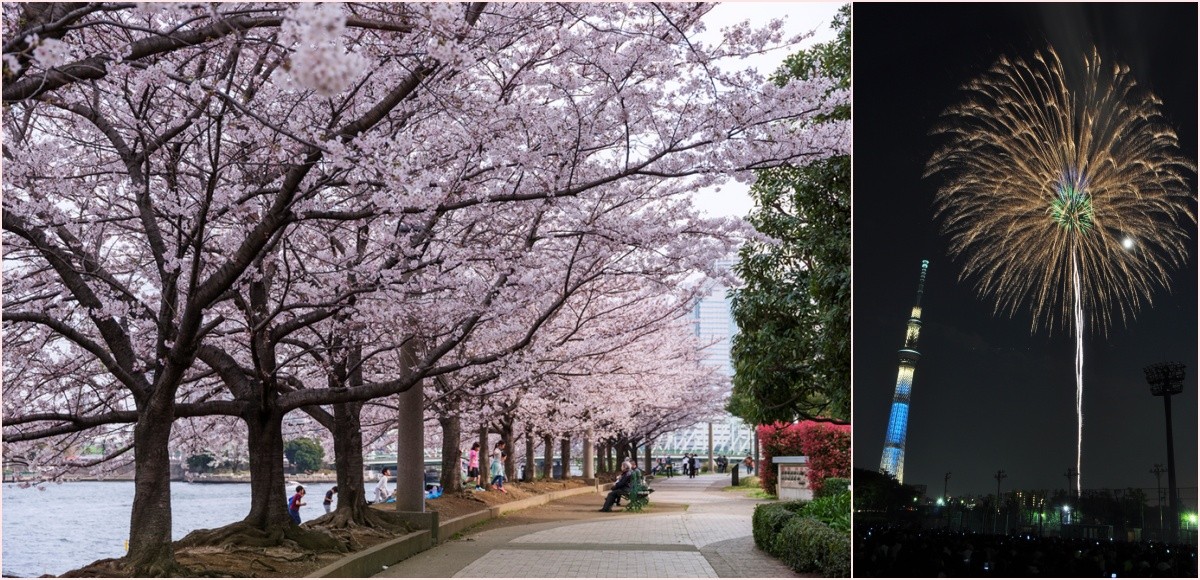 Sumida Park spans both banks of the Sumida River and boasts an area of approximately 80,000 square meters. It is also a popular spot where you can take pictures of Tokyo Skytree® beautifully.

The park has been a famous spot for cherry blossoms since the Edo period, and about 1,000 Somei-Yoshino cherry trees have been planted on both sides of the park, and the flowers bloom all at once in the spring. If you visit this season, you definitely want to take a picture of the Tokyo Skytree®, which stands majestically through the canopy of cherry blossoms. At night, the cherry blossoms and Tokyo Skytree® are lit up, creating a magical atmosphere for anyone to enjoy.
In summer, the Sumidagawa Fireworks Festival, one of Tokyo's two biggest fireworks festivals, is held. About 20,000 fireworks decorate the night sky colorfully.
Spot Information
Name: Sumida Park (隅田公園 / Sumida Koen)
Address: 1,2,5 Mukojima, Sumida-ku, Tokyo
Access: 5 minutes walk from Tobu Skytree Line, Toei Asakusa Line, Tokyo Metro Ginza Line Asakusa Station
Cherry blossom viewing and fireworks on a yakatabune houseboat...Enjoy Japanese food while enjoying the beauty of the four seasons and even geisha experience!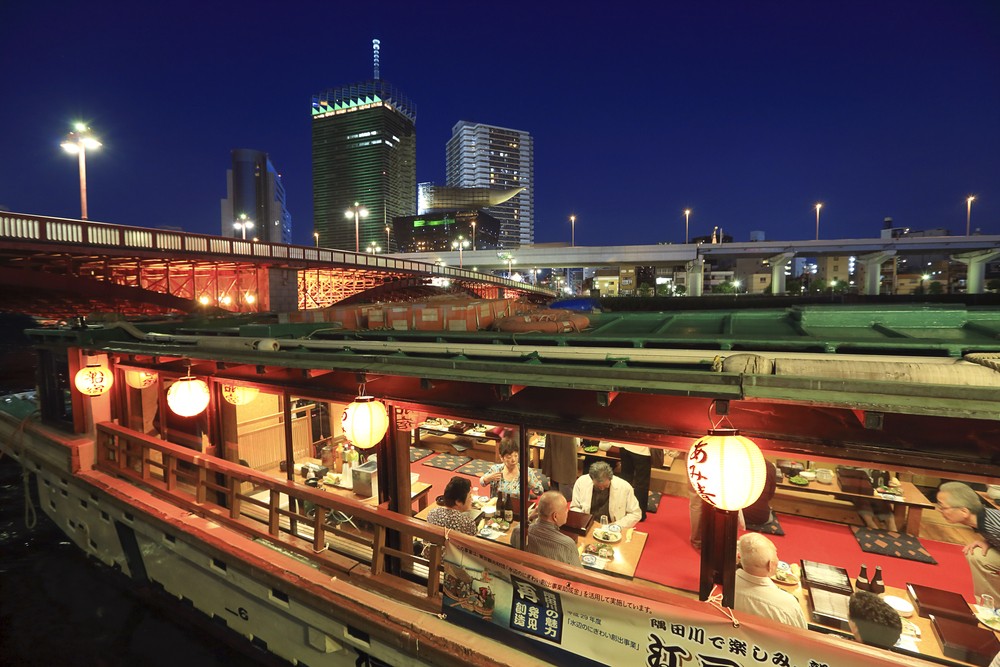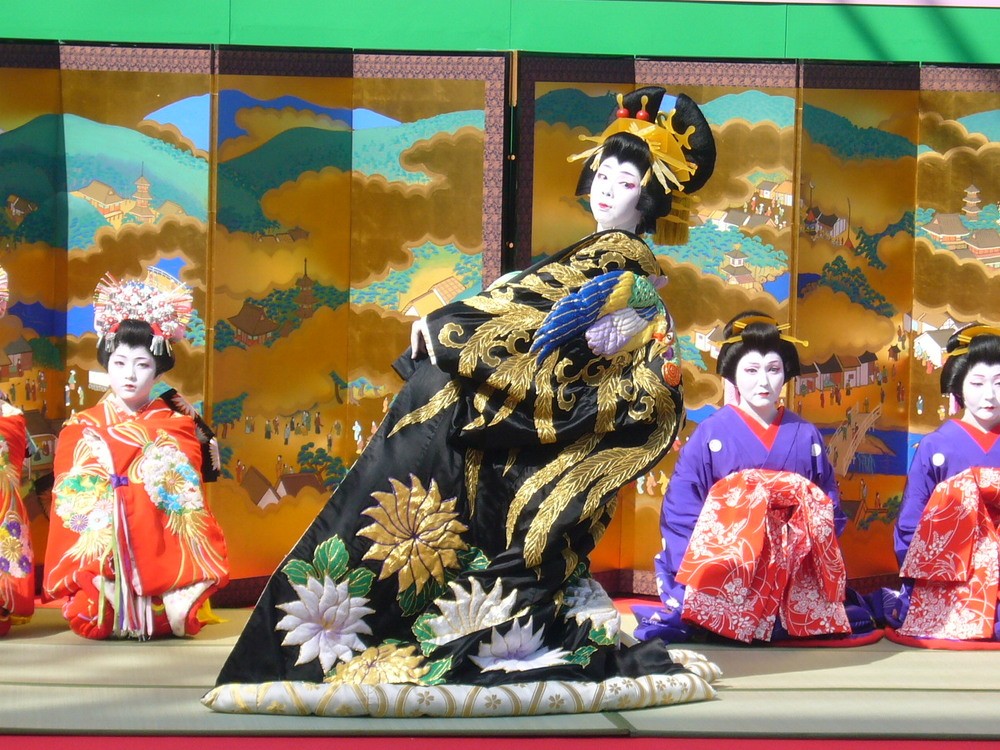 In Asakusa, you can also experience a traditional Japanese houseboat known as 'yakatabune'. A yakatabune is a boat with a roof and tatami mats. During the Heian period, it was used by aristocrats to enjoy elegant boating, such as composing waka poetry and playing musical instruments. And now, boating has become established as enjoying Japanese food such as tempura and sashimi and sake while enjoying the seasonal atmosphere, such as cherry blossom viewing in the cherry blossom season, fireworks in the summer, and moon viewing in the fall.

The cruising courses of "Funayado Amisei" and "Tokyo Yakatabune Amiben" include a course from Asakusa Pier and Azumabashi boarding point to a tour around Tokyo Skytree®, Sumida River and Sumida Park, and a course to enjoy the night view from Tokyo Bay. There are also yakatabune boats that offer an optional service where you can call a geisha, like "Nawayasu".
Access to Asakusa is very convenient!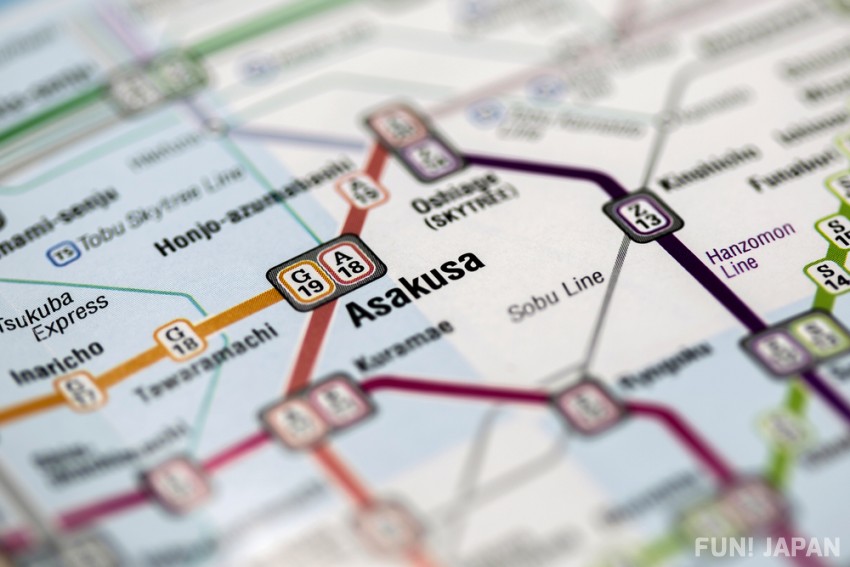 The nearest stations to Asakusa are Tokyo Metro Ginza Line Asakusa Station, Toei Asakusa Line Asakusa Station, Tobu Skytree Line Asakusa Station, and Tsukuba Express Asakusa Station. Each line also stops at popular sightseeing spots, so it is recommended to go sightseeing there together on the same trip when sightseeing in Asakusa.

| | |
| --- | --- |
| Station (on each line) | Stops at popular tourist destinations |
| Tokyo Metro Ginza Line Asakusa Station | Ueno, Ginza, Omotesando, Shibuya, etc. |
| Toei Asakusa Line Asakusa Station | Oshiage (Skytree-mae), Higashi Ginza, etc. |
| Tobu Skytree Line Asakusa Station | Tokyo Skytree, etc. |
| Tsukuba Express Asakusa Station | Akihabara and others |
[Survey] Traveling to Japan
Recommend