How to Enjoy an Energetic Trip in Roppongi from Day to Night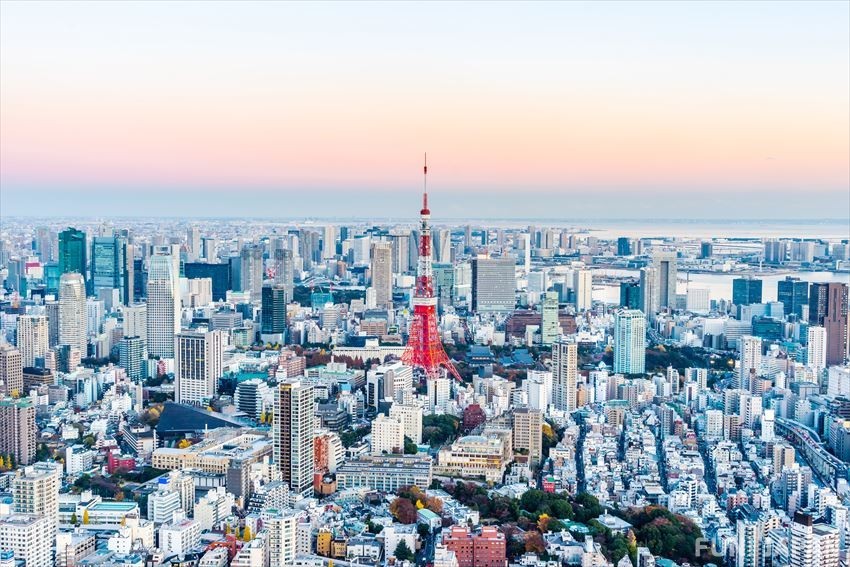 Roppongi hills and Mori Tower are the home to high class shopping venues and restaurants. However, the Roppongi nightlife is what attracts tourists and locals. Where is the high-end shopping and dining area? How attractive is the nightlife experience? Let us show you what should expect when you visit Roppongi!

About Roppongi
Roppongi is found in the Minato district of Tokyo in Japan. It has several restaurants, bars and shops that offer a great time incomparable to anywhere else in Tokyo.
Popular shopping areas in Roppongi include Tokyo Midtown and Roppongi Hills. These multi-floored shopping area offers high-end shopping and dining experiences, and the Roppongi Hills Mori Tower is there too.
The place to go for Roppongi nightlife is the Roppongi 5-chome which is just near the station. There are several bars, Izakaya (casual Japanese bar), and clubs to choose from. These can make you stay up all night enjoying yourself with friends and meeting new people.
Shopping at Roppongi
Roppongi Hills and Roppongi Hills Mori Tower are the high-class venues in Roppongi. They offer luxury stores, high-end restaurants, and fantastic bars that leave you entertained you for hours.
Famous fashion brands for instance Adidas, Armani Exchange, Giorgio Armani, Salvatore Ferragamo, etc. are stocked at the main shopping area of Roppongi Hills. There are also various accessory shops with more located along Keyakizaka dori. Located next to Roppongi Hills, is Keyakizaka dori where many brand name shops such as Louis Vuitton, Tiffany & Co., and more are located.
Known for its beautiful and clear view of the Tokyo Tower in the evening, it's a popular spot to take a collection of photos and create memories.
Recommended Roppongi Restaurants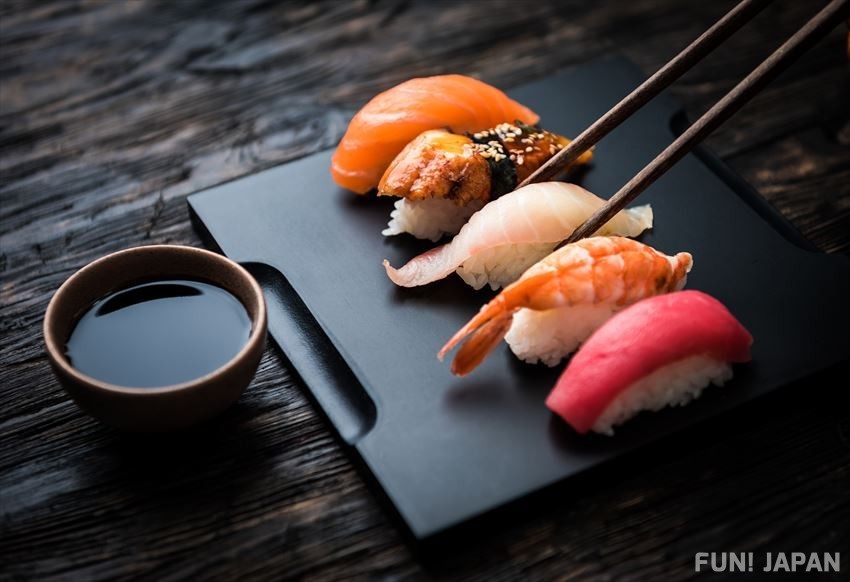 Ranging from high class dining experiences, to eating side by side with locals at local sushi shop, Roppongi has various restaurants to choose from and thus makes it so easy to find something that suits your taste.

Fukuzushi
It was originally opened in 1917 in Tokyo, the business was relocated to Hokkaido and later made its triumphant return to Roppongi in 1968.It has the specialty of Roppongi sushi.
The experienced chef George maintains a high standard of quality for all the dishes served at FUKUZUSHI and he is known to use some of the best seasonal ingredients. You are advised to take a seat at the counter where you can watch the masters at work as they prepare some of the best sushi in Roppongi!
Spot information
Spot name: Roppongi FUKUZUSHI

Street address: 5-7-8 Roppongi, Minato, Tokyo 106-0032

Access: 5 minutes on foot from Roppongi station

Mr.FARMER
This is another cozy, casual restaurant and bar highly recommended. It allows you to look over the Mori Tower garden that lights up at night while you are seated at its outdoor.
It is open from 11:00 in the morning to 23:00 at night. It offers a great vegan menu that is both delicious and satisfying and is a great choice for families, couples, or friends who wish to enjoy a relaxing evening.
Status: Mr.FARMER Roppongi branch has been closed down.

Spot information
Spot name: Mr.FARMER

Street address: Roppongi Mori Tower Hillside B2, 6-10-1 Roppongi, Minato, Tokyo 106-0032

Access: 5 minutes on foot from Roppongi Station, directly next to Mori Gardens 

How to Enjoy Roppongi Nightlife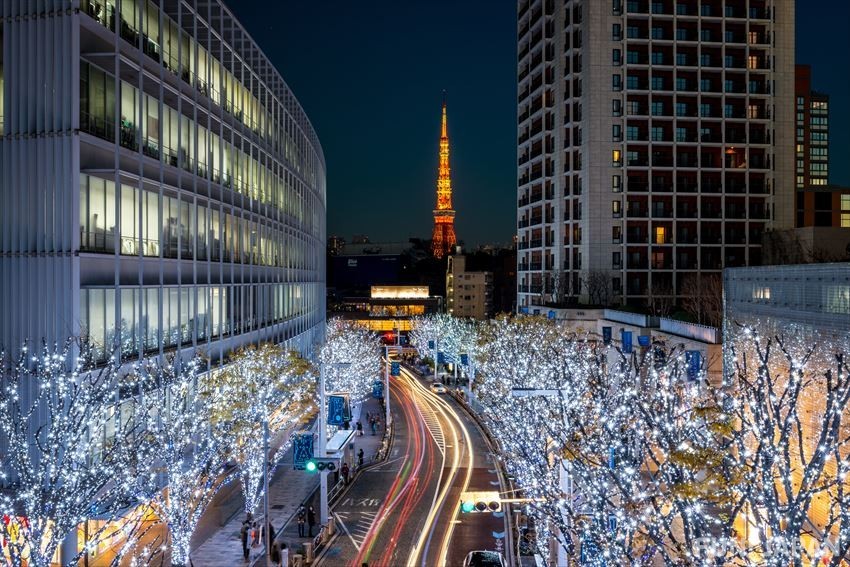 Would you want to visit a classy cocktail bar or you would want to go to one of the many popular clubs or dance bars to meet new people? The nightlife at Roppongi has a lot to offer depending on your preference.
MEZZO TOKYO in Roppongi
The MEZZO TOKYO Luxury Bar & Lounge is decorated in black and gold motifs, with neon lights in a dim interior that make for the perfect atmosphere to enjoy cocktails. The cocktails range from 1,000 yen and more with the bar maestros serving your drink of choice with the highest quality of standards.
In addition, they prepare for you some of their signature fruit cocktails with ingredients that vary depending on the fruits in season! That has got to be the best serving ever! Especially for the non-alcohol preferences and also the vegans.
Spot information
Spot name: MEZZO TOKYO 

Street address: 5-1-7 Roppongi, Minato, Tokyo 106-0032

Access:1 minute on foot from Roppongi station.

Bar Hopping with the Tokyo Pub Crawl
Would you want to explore the clubbing aspect of Roppongi's nightlife? There are plenty of clubs to experience depending on the mood and tone you prefer. For the solo traveler who is unsure on which club to visit, the Tokyo Pub Crawl is highly recommended.
Beginning at around 6.00pm or 1800hrs on every Friday and Saturday, the Tokyo Pub Crawl welcomes both locals and tourists and takes them through 3 bars, finalizing at a nightclub. They have several mixer games and these provide plenty of opportunities to socialize and meet new people.
Every night offers a new selection of bars and nightclubs, thus making sure that you always experience something new. You can also join and leave at any time, making sure you can catch that last train!
Spot information
Staying at the Grand Hyatt Tokyo, Located in Roppongi
Owing to the myriad of activities to be done while at Roppongi, you are advised to stay at a hotel located within the area. The Grand Hyatt Tokyoi is the best hotel to lodge. Main reason being that it is located at the exact center of Roppongi Hills. It has the advantage of convenience and proximity to all the sites of Roppongi and thus makes it a great choice for people who want a luxury experience in their accommodation and convenience to all the sites.
Spot information
Spot name: Grand Hyatt Tokyo

Street address: 6-10-3 Roppongi, Minato, Tokyo 106-0032

Access: 6 minutes on foot from Roppongi station.
About Roppongi Station
Roppongi Station is operated by the Tokyo Metro Hibiya Line and the Toei Oedo Line. With convenient access to Shinjuku, Naka Meguro, Ginza, and Ueno, Roppongi Station makes it easy to get around Tokyo. As you exit the station, keep an eye out for the famous Roppongi Sign that can be seen on the overpass along the main street.
Spot information
Spot name: Roppongi Station

Street address: 6-1-25, Roppongi, Minato-ku, Tokyo 107-0052

Access: Serviced by the Tokyo Metro Hibiya Line and the Toei Oedo Line

[Survey] Traveling to Japan
Recommend