"MIYASHITA PARK" in Shibuya, Tokyo: An outing spot where gourmet food, hotels, shops, and parks come together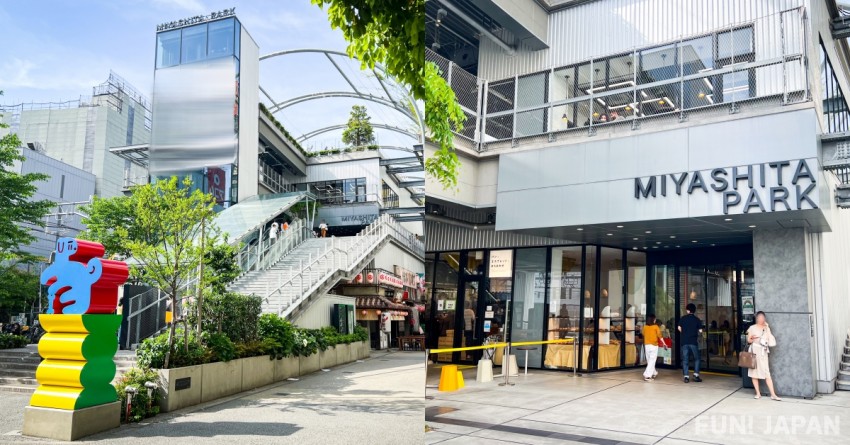 Japan's tourism boom has come back! In particular, in the center of Tokyo, there are many new spots that opened during the COVID-19 pandemic - surely many people must have been surprised by the drastic changes in the city since then.

Among them, "MIYASHITA PARK", which was born in Shibuya in 2020, is now a landmark of Tokyo. Now that tourism has regained its vitality, let's take a look at the highlights of the complex commercial facility where the attractions of Shibuya, such as gourmet restaurants, hotels, shops, and parks, are packed together here.
"MIYASHITA PARK" is born in Shibuya, Tokyo! Access from Harajuku is also excellent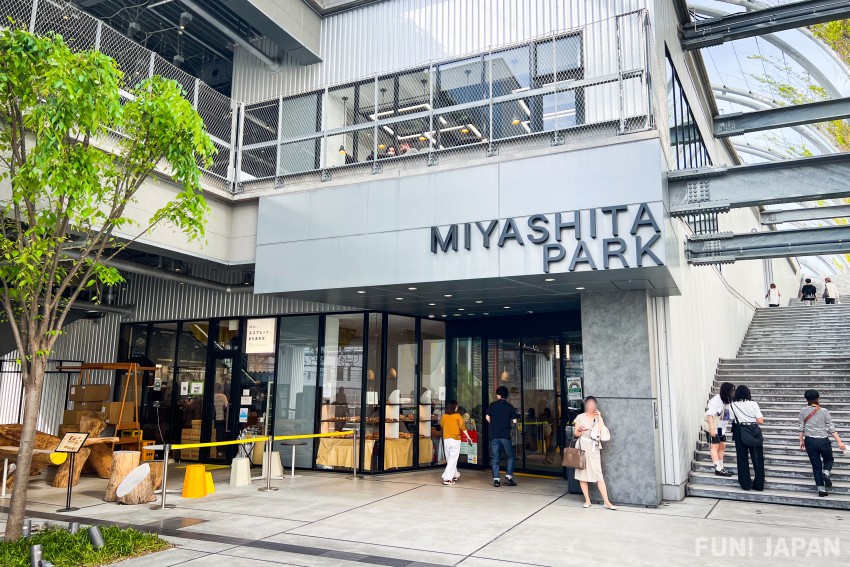 If tourists were asked "Which city in Tokyo do you most want to visit?", there are probably many who will answer "Shibuya" immediately.
With the large-scale redevelopment progressing in the past few years, the epicenter of fashion changes every moment. Among them, "MIYASHITA PARK" is one of the new spots that completely changed the scenery of Shibuya.
MIYASHITA PARK has a total length of about 330m. As a commercial complex located on the north side of JR Shibuya Station along the elevated tracks, it has an outstanding presence for people coming and going.

This facility is a complex commercial facility that integrates a park, a parking lot, a commercial facility, and a hotel, which was created by redeveloping the Miyashita Park area of Shibuya Ward, originally located in the same location - in the middle point between the Shibuya area and the Harajuku/Omotesando area.
It can be reached in about 3 minutes on foot from Shibuya Station on the JR and Tokyo Metro lines, and in about 8 minutes on foot from Tokyo Metro Meiji-Jingumae Station.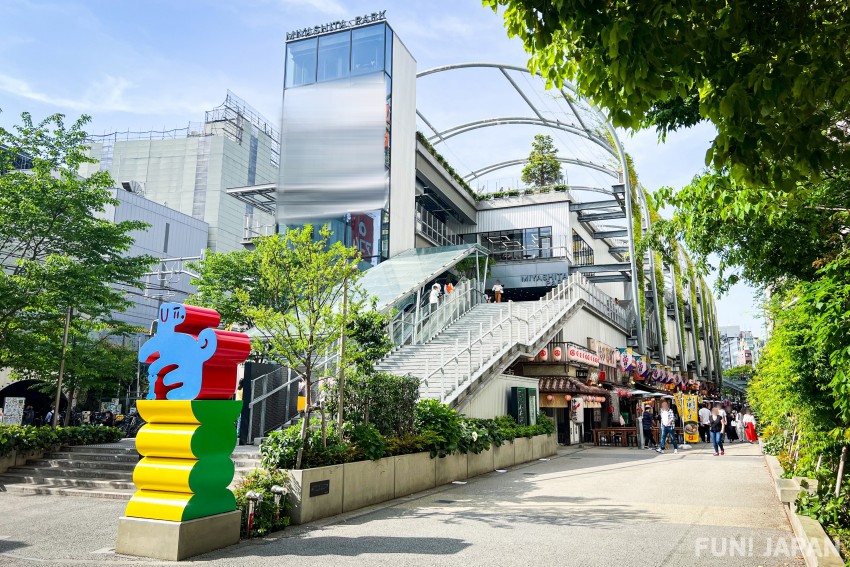 Composed of the commercial facility "RAYARD MIYASHITA PARK", the rooftop park "SHIBUYAKURITSU MIYASHITA PARK" and the hotel "sequence MIYASHITA PARK", here you can enjoy not only shopping in an open space, but also "enjoy shopping, rest, and travel" in one stop. When sightseeing in Shibuya, many people take this as a base to explore Omotesando, Harajuku, and Aoyama.

Here, we will explain the highlights of MIYASHITA PARK in detail.
"RAYARD MIYASHITA PARK": A major shopping and gourmet spot in Shibuya! There are also Shibuya Yokocho and Food Hall!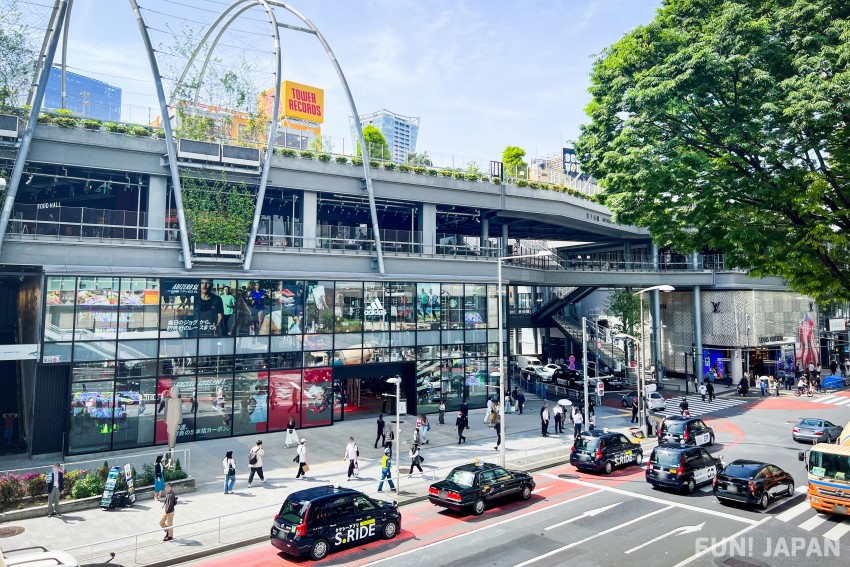 "RAYARD MIYASHITA PARK", which occupies the 1st to 3rd floors, is a commercial facility with about 90 stores. The facility is divided into two parts: the south towards Shibuya Station and the north towards Meiji Jingumae station. In addition to a wide variety of shops selling goods, there are also plenty of restaurants where you can enjoy Japanese and international cuisine.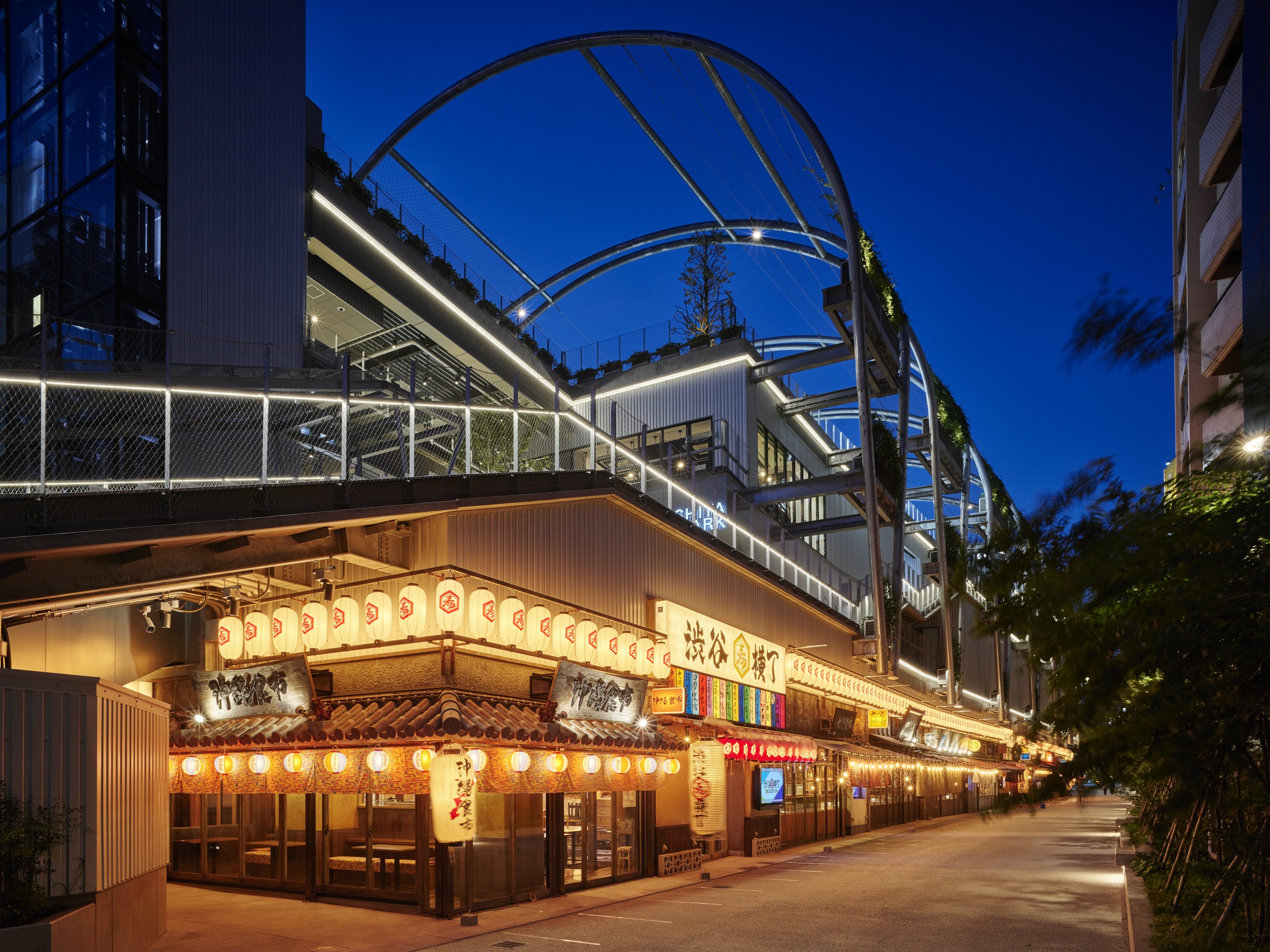 "Shibuya Yokocho" on the South 1st floor is a gourmet spot where you can eat local cuisine from all 47 prefectures of Japan. Ramen, sushi, gyoza, yakitori, and other soul foods from Hokkaido to Kyushu and Okinawa are gathered here! Thanks to its location in Shibuya, it is crowded with many people all day long to enjoy various local gourmet dishes. Some of the stores are open until 5:00 a.m., and the fact that you can enjoy food and alcohol late at night is also one of the reasons for its popularity.

On the other hand, the North 1F is lined with mainly international brand shops.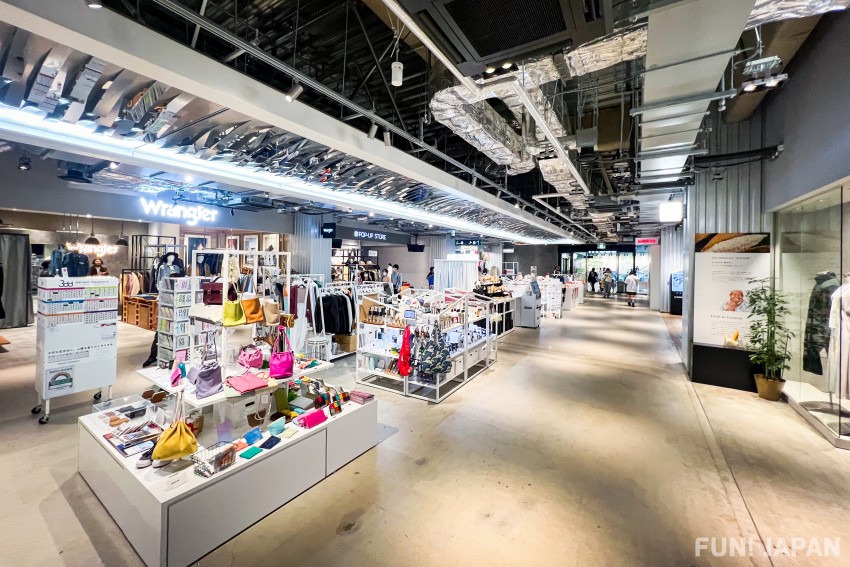 (Left) HIGHTIDE STORE (South 2F)
(Right) THE SHIBUYA SOUVENIR STORE (South 2F)
South 2F, 3F and North 3F have many stores that mainly deal in fashion and miscellaneous goods.

There are a wide variety of products on display, from sweets to records, stationery, and even skateboards. There are many goods that can be used for travel and souvenirs unique to Shibuya, so let's buy them in bulk here!

(Left) THE MATCHA TOKYO (South 2F)
(Right) MIYASHITA CAFE (South 2F)
Also check out the trendy cafes. Let's go for Instagram-worthy menu items such as 100% organic matcha green tea and superlative soft-serve ice cream that melts in your mouth.


If you want to eat a hearty lunch or dinner, head to the food hall on the corner of the South 3F or the restaurant area on the North 3F.

Not just Japanese food, but also food from all over the world such as China, Singapore, America, and Mexico can be found. It would be fun to take a break, compare different foods, and travel around the world trying different tastes with your tongue.
"SHIBUYAKURITSU MIYASHITA PARK": A rooftop oasis where you can meet Doraemon and Hachiko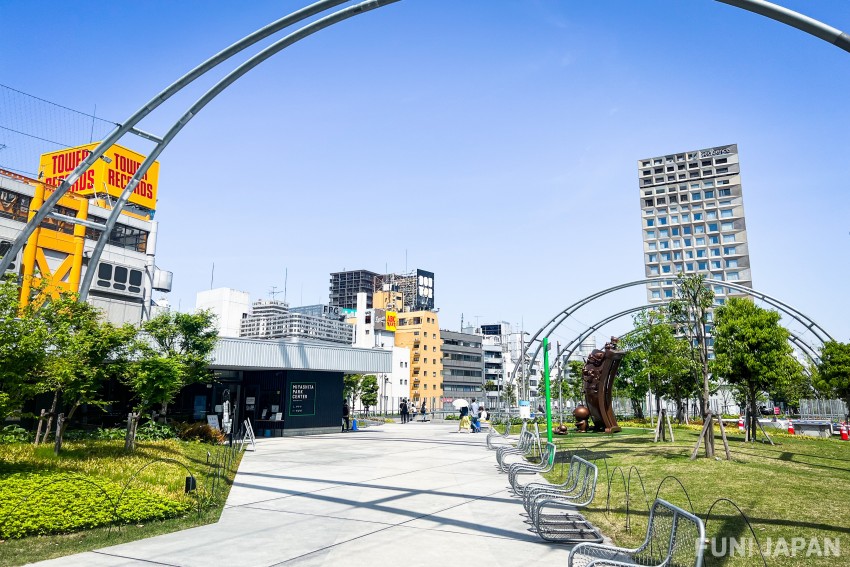 The atmosphere changes completely when you go up the stairs from the 3rd floor. "SHIBUYAKURITSU MIYASHITA PARK" with a lawn open space of about 1,000 square meters is right in front of you. The lawn space contrasts with the miscellaneous and urban atmosphere of Shibuya Station and the downtown area. It is truly an oasis in the city!

You can spend your time freely in the open-air space, such as having a picnic on the lawn or relaxing on the benches installed everywhere. On sunny days, it is also recommended to take out coffee from the "Starbucks Coffee MIYASHITA PARK store" in the park and spend a leisurely time surrounded by greenery, or just spend your time as you see fit!

If you come to the rooftop park, you should definitely take a picture of the commemorative monument "Doraemon Mirai no Tobira", which was created to commemorate the 50th anniversary of the birth of the robot cat. Let's take a commemorative photo in a lying pose imitating Nobita during his nap.


Speaking of Shibuya's icon, Hachiko. "SHIBUYA HACHI COMPASS" in the center of the park is public art that can be used as a bench. If you look closely, the shape of the bench is modeled after Shibuya Ward.

"sequence MIYASHITA PARK": A hotel in a great location perfect for sightseeing in Shibuya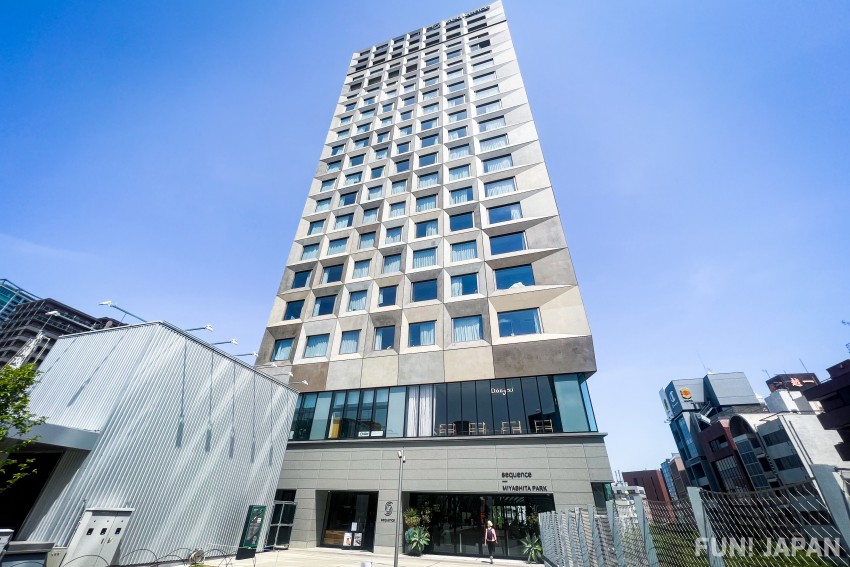 "sequence MIYASHITA PARK" is the best place to stay if you want to fully enjoy sightseeing in Shibuya.

Not only is it conveniently located just a 3-minute walk from Shibuya Station, but it is also attractive that the check-out time is 14:00, which is later than most hotels in general. Breakfast is served until 12:00 (last entry at 11:00), so you can spend a leisurely morning on the day of check-out. Furthermore, by linking pre-registered face information with reservation information, smooth check-in is possible with facial authentication using a tablet. It is said that the fact that you can make the most of your sightseeing time is the reason of its popularity.

(Left) TWIN starting from ¥33,400
(Right) DOUBLE starting from ¥25,600
*Prices may change depending on the season.
In addition to the "TWIN" and "DOUBLE" guest rooms that overlook the cityscape of Shibuya, there is also a "SUITE" on the top floor, and a bunk bed (bunk bed) type "BUNK" that is easy to stay with a large number of people. Enjoy the best hotel stay while gazing at the night view of Shibuya.


If you want to enjoy delicious light meals and coffee, go to "VALLEY PARK STAND", which is directly connected to the park. The café & bar and hotel lobby lounge are integrated, and the light that shines through the large windows creates a comfortable space for you to spend your time at.

Check out all the recommended shops and must-buy souvenirs at "MIYASHITA PARK"!
Now that we have introduced MIYASHITA PARK as a whole, in the next article, our editorial team actually will guide you through our recommended stores and report on our favorite menus and products. Do not miss!

MIYASHITA PARK
[Survey] Traveling to Japan
Recommend