What are the Shibuya's Sparkling Blue Cave Illuminations?
"Blue Cave Shibuya" is an illumination event that takes place in Shibuya during the winter. For a limited time of 1 month the entirety of Shibuya will be lit up in fantastic blue lighting that gives off a very otherworldly feel. In 2018, there are 280,000 people visit this event which is something you simply cannot afford to miss when exploring Tokyo's illumination events.

Blue Cave Shibuya's Magical Blue Illuminations
Blue Cave Shibuya was originally held for the first time in Nakameguro in 2014, however in 2016 the scale of the event increased and the venue was changed to Shibuya. Just as the name suggests, it is a large event that covers the entirety of Shibuya in blue illuminations, almost like a different world. From the start of Shibuya Koen Dori until the Zelkova Trees of Yoyogi park which stretches over 800m, you can see around 600,000 LED lights.

What else can you Experience at Blue Cave Shibuya?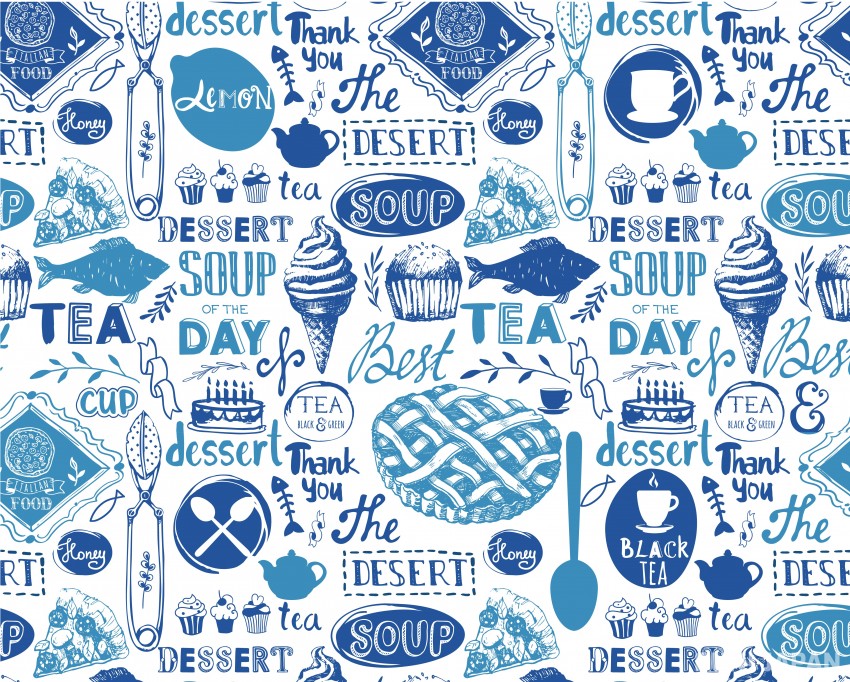 At Blue Cave Shibuya not only can you see wonders, but you can also taste wonders!

1. Limited Time Shop "Blue Cave Blue Parks"
"Blue Cave Blue Parks" is a limited-time popup shop that has taken the image of Blue Cave Shibuya and opens in Yoyogi park during the event. They not only have food, but drinks such as blue sparkling wine, and even bubble tea. Enjoy some tasty food & drink whilst looking at the illuminations. (Information accurate as of 2019)

2. Experience an Amazing Attraction「FORTUNE BELLS」
During the 2019 "Shibuya Blue Cave" event, the first attraction which you can enjoy through hearing made its debut appearance, "FORTUNE BELLS". On a special stage 3 bells will be placed, each representing something different, "Luck", "Knowledge", and "Love". Through pulling a rope one of the 3 bells will ring bringing you fortune in that theme. 

How to get Around Crowded Blue Cave Shibuya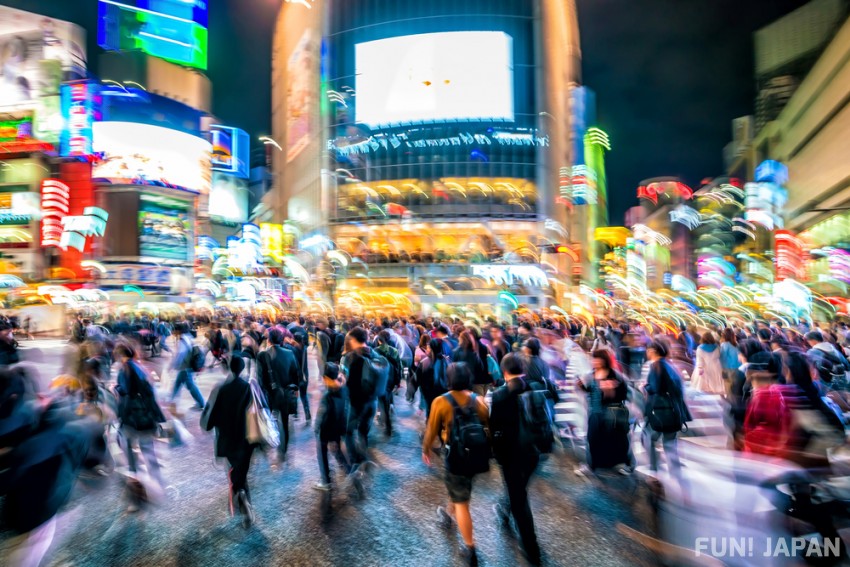 "Blue Cave Shibuya" is a hugely popular event meaning that it typically doesn't matter if it's a weekday or weekend, you will always see large crowds gathering here. You can expect huge crowds especially during the Christmas period. 

You will also see a trend of large crowds during Friday & Saturday night, so if you're someone who wants to avoid large crowds, you should aim to visit during the late hours of either Sunday or any other Weekday when it's comparatively less crowded.

Furthermore, if you're someone who wants to avoid large crowds, you should try to use stations other than Shibuya Station such as Shinjuku Station or Meiji-jingumae (Harajuku) Station. If you decide to travel to Yoyogi-Hachiman Station it is possible to walk the short distance to the venue.

Blue Cave Shibuya's Location, Date, and Illumination Timing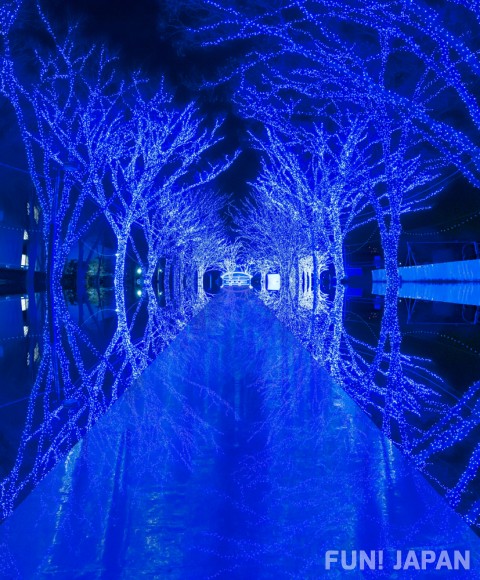 "Blue Cave Shibuya" takes place from Shibuya Koen Dori until Yoyogi Park's Zelkova Trees. Yoyogi Park takes place from the end of November until December 31st. Shibuya Koen Dori continues past that until the middle of January. Illuminations take place from 17:00 until 22:00. However, on New Year's Eve (Dec 31st) until 5:00 am the following day the illuminations will continue.

The times and dates for "Blue Cave Shibuya" maybe changed every year so please ensure to check the official website prior to making plans for visiting.

Blue Cave Shibuya's Tickets / Entrance Fee?
Blue Cave Shibuya is a completely free event. You do not require a ticket or entrance fee to enjoy the illuminations.

Event information
Event Name:Blue Cave Shibuya
Event Location & Event Timings:

Yoyogi Park:End of Nov~Dec 31st
Shibuya Koen Dori:End of Nov~Mid of Jan

Access:

1 minute walk from Shibuya Station (JR / Tokyo Metro / Keio Inokashira Line / Tokyu)
Access is possible from JR Harajuku Station, Meiji-jingumae (Harajuku) Station, Yoyogi-kōen Station, Yoyogi-Hachiman Station
[Survey] Traveling to Japan
Recommend