Oku-Shibuya, the Lovely & Calm Side of Shibuya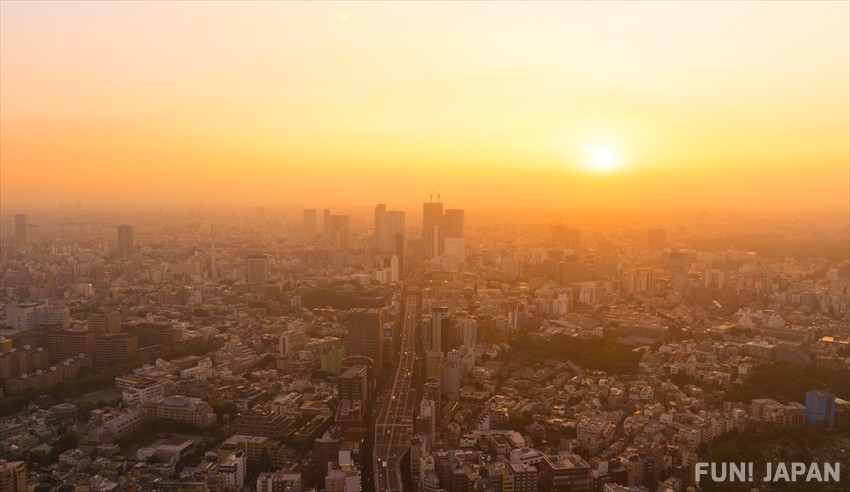 In Shibuya, Tokyo, famous for its crowded crossings and center of fashion, there exists is a small neighborhood with the almost opposite atmosphere; Oku-Shibuya. It is perfect for going on dates and enjoying the tranquility despite being in one of the busiest towns in Japan. In this article, we will introduce Oku-Shibuya and how to enjoy it to the fullest.

About Oku-Shibuya
Oku-Shibuya is an area along the Bunkamura-dori street and nearby alleys, on the southwest of the Yoyogi Park, which is quite far away from Shibuya station. It is an area comprised of three districts called "Kamiyama-cho", "Udagawa-cho" and "Tomigaya" in Shibuya Ward, and more accessible through Shinsen station, Yoyogi Koen station and Yoyogi Hachiman station rather than Shibuya station. The name literally means "Inner Shibuya".

The Charming Features of Oku-Shibuya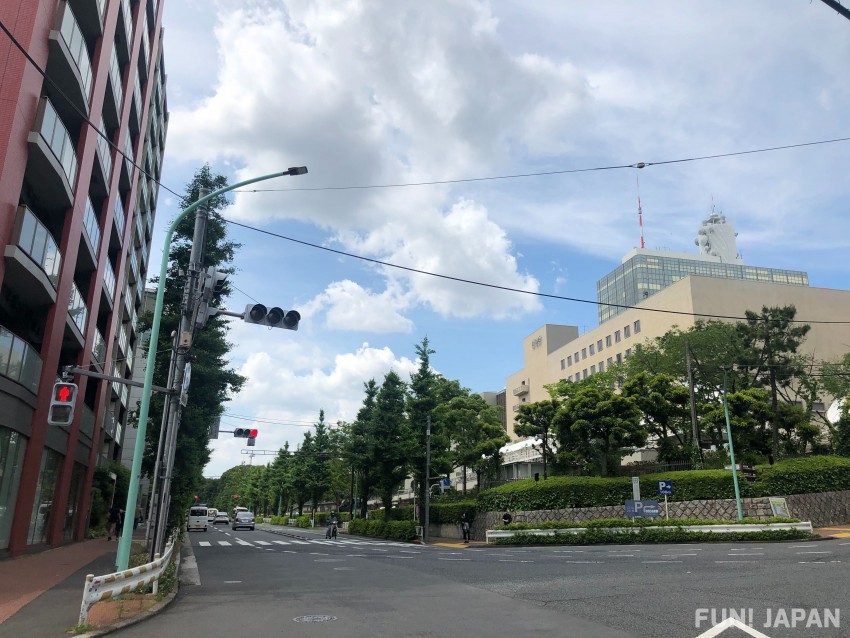 Being far away from the crowded Scramble Crossing and close to Yoyogi Park gives Oku-Shibuya a different atmosphere from the busy Shibuya station. Narrower streets with fewer people, if you enjoy a quiet, slow life, you may prefer this side of Shibuya as the neighborhood provides just that.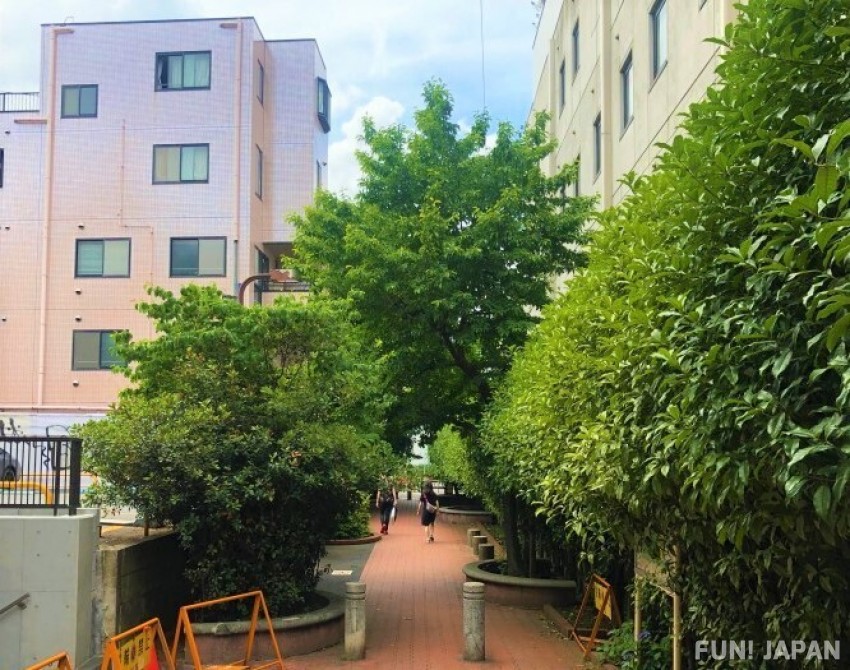 Lined up with mostly cafes, some small restaurants and boutiques, Oku-Shibuya is a place for leisure and going on dates, with so many cafes to spend time relaxing at. There is even a Hidden Cafe Tour's most recommended spots to enjoy many cafes while visiting the area!
Oku-Shibuya: The Café-Lovers' Paradise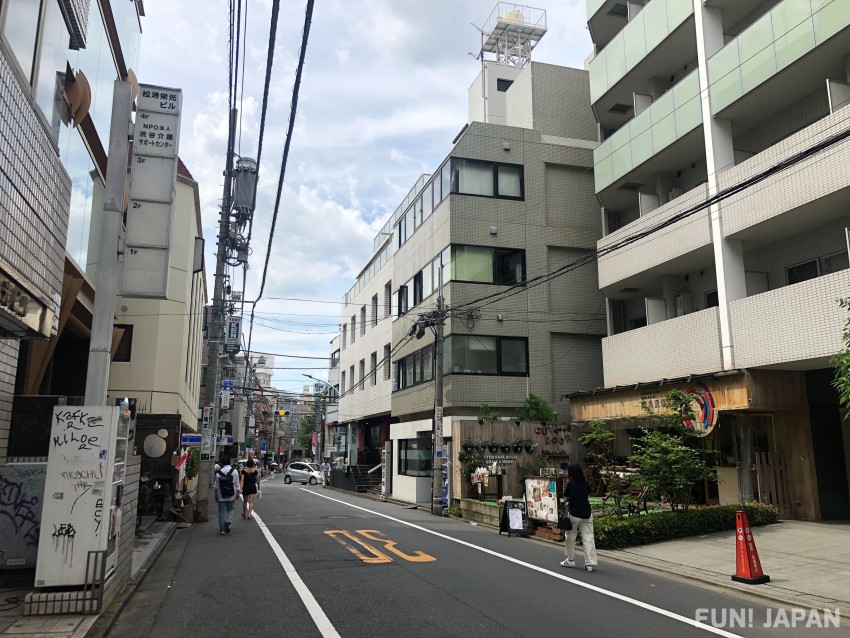 With so many cafes in the hidden alleys, some people even call Oku-Shibuya the Café-Lovers' Paradise. Despite the name, you can enjoy the atmosphere and desserts even if you are not a coffee-drinker. Here are some of the hidden cafes we would like to introduce.

and people udagawa, a cozy café with in-store gardens and warm interior
Do you fancy sitting on a sofa instead of a chair? "and people udagawa" is a café with many vines and plants grown inside the 2-storey building, decorated with lighting and mirrors giving an impression as if you are in a foreign land. You will feel like you're sitting in the living room sipping coffee as a guest rather than a customer.
Spot Information
Spot name: and people udagawa
Address: Shin Tokyo Building, 10-2 Udagawa-cho, Shibuya, Tokyo 150-0042
Access: JR Shibuya station Hachiko exit…9 minutes-walk
Business hours: 12:00 – 23:30
Holidays: Irregular holidays
Credit card: VISA, Master, JCB
ROSTRO, award-winning café for those who enjoy the taste of coffee
If you enjoy coffee more than atmosphere, ROSTRO is the place for you. It is a café that won the Gold Medal at the International Coffee Tasting 2019, so you are guaranteed to get the best coffee taste like no others! The coffee is also custom-made to suit your taste after you tell them what you like. Beside coffee, there are sets for coffee with sandwiches and others as well.
Spot Information
Spot name: ROSTRO
Address: 1-14-20 Tomigaya, Shibuya, Tokyo 151-0063
Access:

Shibuya station…15 minutes-walk
Yoyogi Koen station…5 minutes-walk

Business hours: 8:00 – 19:00 on weekdays and 21;00 on weekends
CAMELBACK sandwich&expresso, a café which you can enjoy alone
For those who enjoy sandwiches, CAMELBACK sandwich&expresso is the right place for you. The variety of food is almost as abundant as the drinks, and the store's signature sandwich is the omelet sandwich is just like omelet roll sushi! Besides this, the store is also friendly for people who want to enjoy a coffee alone.
Spot Information
Spot name: CAMEL BACK sandwich&espresso
Address: 42-2 Kamiyama-cho, Shibuya, Tokyo 150-0047
Access: Yoyogi Koen station… 5 minutes-walk
Business hours: 10:00 – 17:00
Holidays: Every Monday
Beside these mentioned cafes, there are many more hidden gems such as Fuglen Tokyo, Little Nap COFFEE STAND, and THE LATTE TOKYO. You will surely find some nice cafes that are perfect for you.
Recommended Relaxing Restaurants in Oku-Shibuya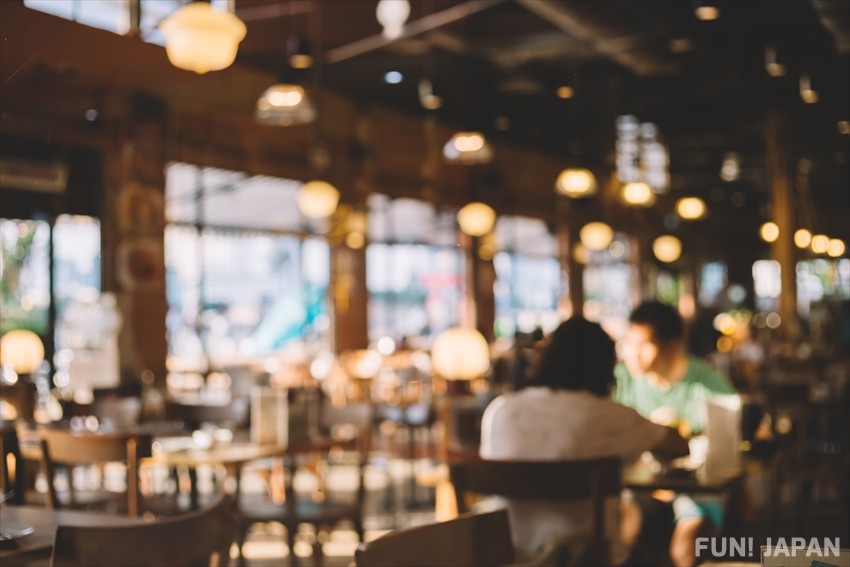 As Oku-Shibuya has cozy and calming atmosphere, the restaurants here are also great places for going on dates or spending romantic time with someone. With variety to choose from, let us introduce some restaurants for you.

MEALS ARE DELIGHTFUL, the Japanese meal of one soup and threes
A restaurant on the 2nd floor of the 3-story building, where each floor is a different store from the same company. On the first floor is DISHES, a tableware shop, while the third floor is Tomigaya Meals Laboratory, a place to find the best composition between dishes and meals. Speaking of meals, MEALS ARE DELIGHTFUL uses the concept of one soup and three dishes, but the dishes themselves are not limited to only Japanese Cuisine!

Spot Information
Spot name: MEALS ARE DELIGHTFUL
Address: 1-17-5 Tomigaya, Shibuya, Tokyo 151-0063
Access: Yoyogi Koen station or Yoyogi Hachiman station…8 minutes-walk
Business hours: 11:30 – 17:30
Holidays: Every Wednesday
pipal, a homemade bar in Udagawa-cho with organic vegetables
Whether you enjoy French or Japanese cuisine, you can enjoy both styles at pipal! It is a restaurant that uses organic vegetables to serve French cuisine with Japanese preparation. Lunch is only available only on weekdays, but you can enjoy simple meals like pasta of the day or beef curry. Dinner, on the other hand, comes in a la carte style as well as course meals or party plans.

Spot Information
Spot name: pipal
Address: 11-42 Udagawa-cho, Shibuya, Tokyo 150-0042
Access: 6 minute walk from Shibuya Station
Business hours:

Lunch: weekdays only from 12:00 – 15:00
Dinner: 18:00pm – 24:00 (Last order 23:00)

Holidays: Every Sunday, in the case that the following Monday is a public holiday, open on Sunday instead and close on that Monday
For more variety of restaurants, check out "tomigaya TERRACE", "SHIBUYA CHEESE STAND", and "Sebastian".

Unique Shopping Spots in Oku-Shibuya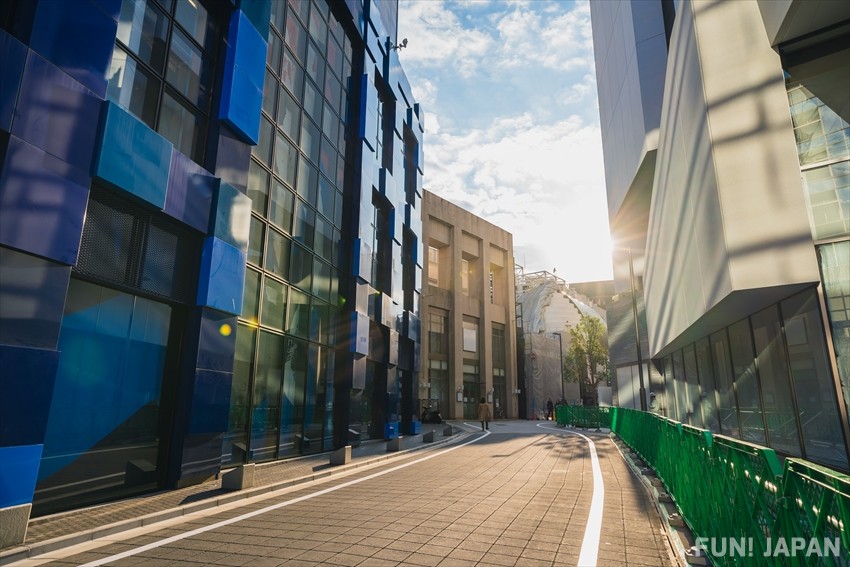 While Oku-Shibuya lacks the large-scale department stores or shopping centers, it is full of small shops and boutiques with friendly staff and a warming atmosphere to make you feel at home. You will not run into a crowded store around here. Specialized stores are also abundant here, so pick one that piques your interest.
For example, if you are into fishes, go to SENSUOUS, an aquarium shop with many decorations to add to your collections for your fish to enjoy. If you go to TSUTSUMU FACTORY, you will find many wrapping goods to wrap a perfect present for your beloved. At pivoine, an "organic" general store, you will find all things "organic" such as wearable fashion items and crafts made from natural materials, as well as natural floral items and plants. But if you prefer the smells or long lasting floral decoration, get dried ones from E.W.pharmacy!
Leisure Dating Spots in Oku-Shibuya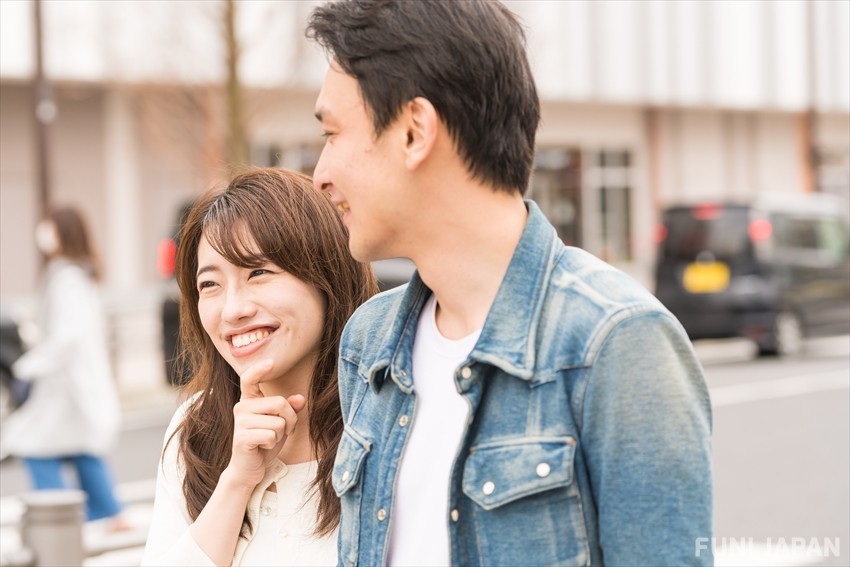 As mentioned before, Oku-Shibuya is a great place for going on dates, so let us introduce some model courses for you.
Start with lunch at one of the restaurants we introduced earlier, then move on to spend the afternoon watching a movie at UPLINK, a local theatre in Oku-Shibuya. Then have a nice and relaxing teatime at BONDI CAFÉ YOYOGI BEACH PARK, where you can sit back and talk like you are on the beach. Then go walking around a bookstore at SHIBUYA PUBLISHING BOOKSELLERS, and shopping for some books if you like. Once you are done, head to another restaurant for dinner!
Spot Information
Spot name: UPLINK Shibuya
Address: 1F - 2F Totsune Building, 37-18 Udagawa-cho, Shibuya, Tokyo 150-0042
Access: Shibuya Station…12 minutes-walk
Spot Information
Spot name: BONDI CAFE YOYOGI BEACH PARK
Address: 1F Barbizon55 Building, 1-15-2 Tomigaya, Shibuya, Tokyo 151-0063
Access: Yoyogi Hachiman station…5 minutes-walk
Business hours: 9:00 – 2:00 of the next day
Spot Information
Spot name: SHIBUYA PUBLISHING BOOKSELLERS
Address: 1F Terrace Kamiyama Building, 17-3 Kamiyama-cho, Shibuya, Tokyo 150-0047
Access: Yoyogi Koen Station…8 minutes-walk
Business hours: 11:00 – 23:00 (- 22:00 on Sunday)
How to get to Oku-Shibuya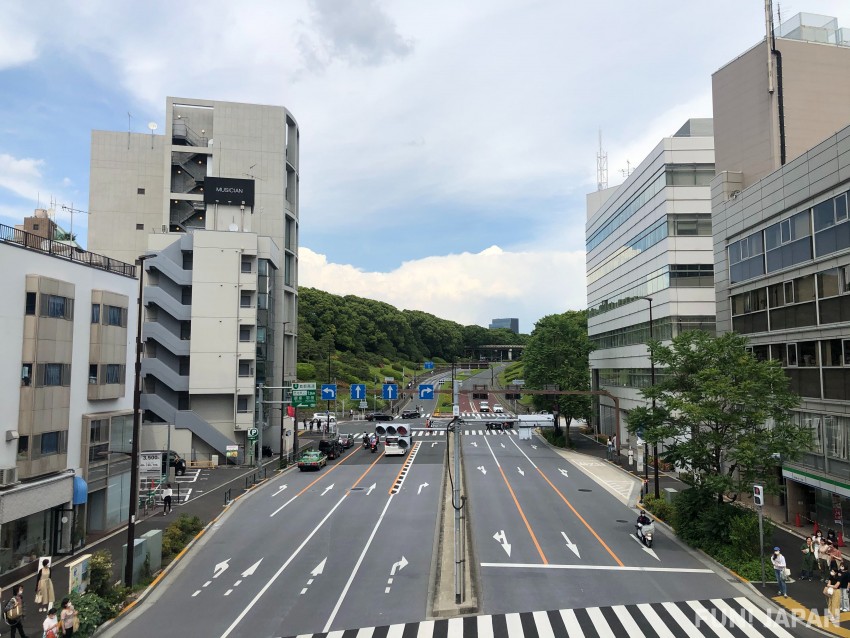 Unlike the famous Shibuya spots, Oku-Shibuya is more accessible from three nearby stations than the Shibuya station itself. It is better to choose the closest station from your travel destination.
Spot Information
Spot name: Shinsen station
Address: 4 Shinsen-cho, Shibuya, Tokyo 150-0045
Access: Keio Inokashira line (station code: IN02)
Spot Information
Spot name: Yoyogi Koen station
Address: 1-7 Tomigaya, Shibuya, Tokyo 151-0063
Access: Tokyo Metro Chiyoda line (station code: C02)
Spot Information
Spot name: Yoyogi Hachiman station
Address: 5-6 Yoyogi, Shibuya, Tokyo 151-0053
Access: Odakyu Odawara line (station code: OH04)
※Due to coronavirus (COVID-19) and state of emergency, some of the shops and restaurants may be temporarily closed or have different hours from the hours stated here.

[Survey] Traveling to Japan
Recommend