Remarkable Spots to Visit in Ikebukuro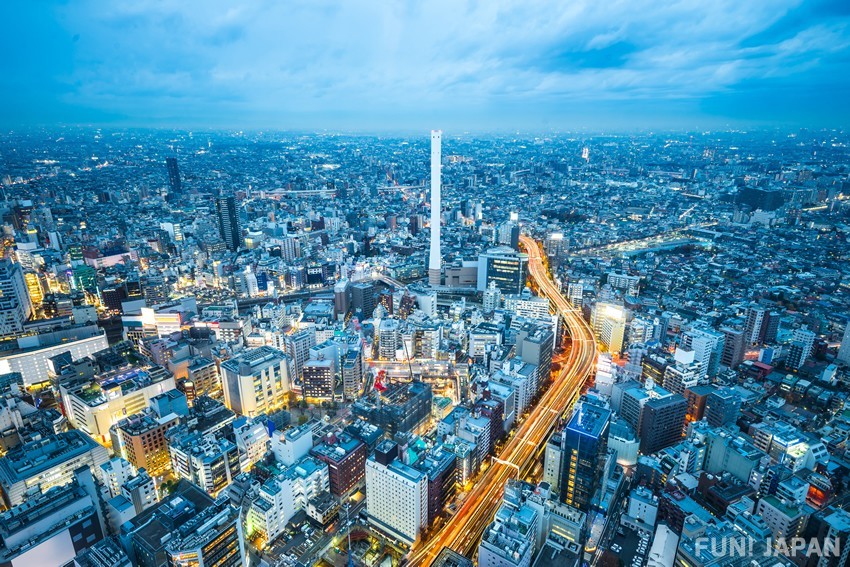 There is no mistake that you'll be able to enjoy shopping and eating to the fullest when you come to Ikebukuro in Tokyo. Ikebukuro is a very popular spot for foreign tourists. Want to know how to enjoy Ikebukuro in a lot of different ways? Read on as we introduce recommended tourist spots, shopping information, delicious eateries, and more!
Ikebukuro's Popular and Hidden Sightseeing Spots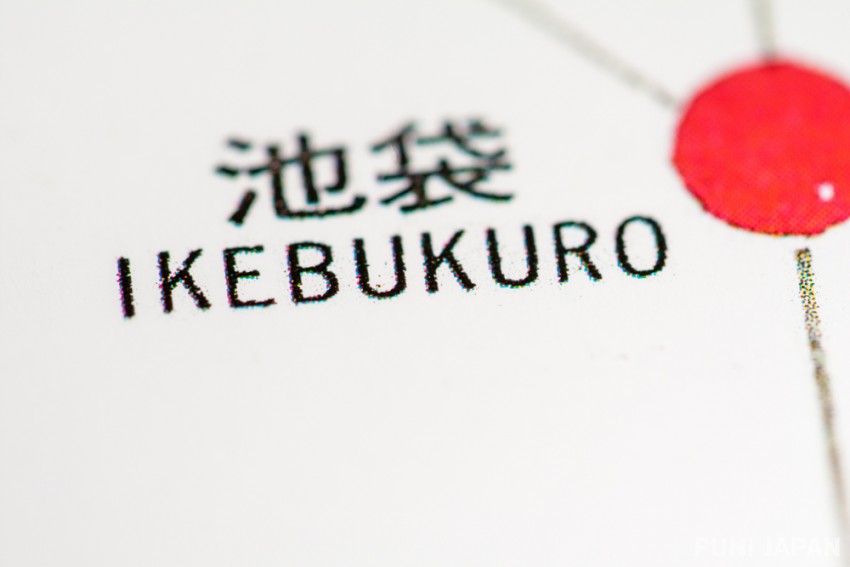 Ikebukuro is one of the leading shopping and entertainment areas in Tokyo. There are many places to have fun, relax, and stroll about in Ikebukuro to fit various sightseeing needs. We'll introduce several places where you can enjoy different aspects of Ikebukuro. If you get a little bored of shopping, then pay a visit to these places and get some healings.
Amusement and Entertainment that You can Enjoy in Ikebukuro
Ikebukuro is a lively place with plenty of amusement and entertainment facilities that you can enjoy during your trip. Not only can you go to karaoke, cinemas, or large-scale game centers with several floors of game machines, you can also go to indoor entertainment centers like ROUND1 Ikebukuro to enjoy bowling, table tennis, billiard, darts, Spo-cha (a sports and play centre area) and so on.
Sunshine City: An Amazing All-in-one Entertainment Complex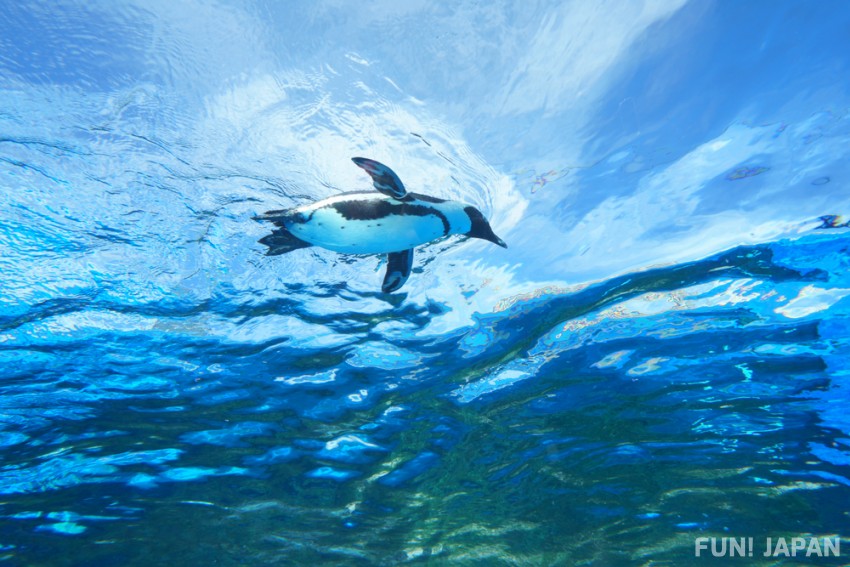 Sunshine City is a building complex featuring a variety of facilities including amusement facilities, shopping centers, restaurants, and a hotel. It's a great place for families, friends and couples to have fun together.
In Sunshine City, there is an indoor amusement park called NAMJATOWN which is composed of three themed towns with over 10 attractions and rides. Moreover, if you are a fan of Pokémon, then the Pokémon Center with its various Pokémon goods is a must visit spot. It's a great place to visit, even if you're just window shopping!
Related articles:
One of the most famous places in Sunshine City is the Sunshine Aquarium where you can see penguins frolick right before your eyes! Not only are there penguins, but there are also many other sea creatures you can visit here. Enjoy yourself to the fullest in this beautiful metropolitan ocean! For those who are looking for quiet and refined places to enjoy themselves, Planetarium "Manten" and the SKY CIRCUS Sunshine 60 Observatory are great places to enjoy the beautiful scenery of the city.
Related articles:
Incredible Anime and Manga Culture in Ikebukuro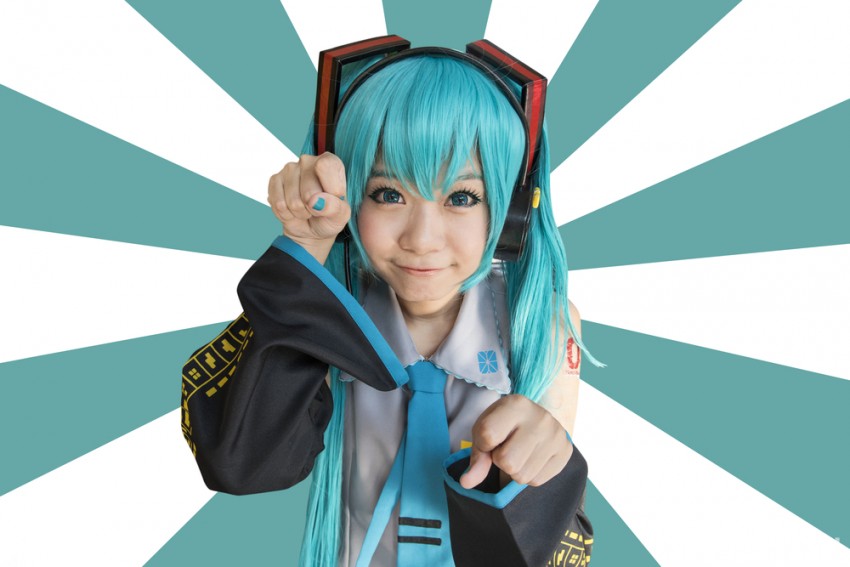 Although Ikebukuro is not as famous as Akihabara, it is one of the best places for otaku to shop anime and manga-related goods and get together. Animate is the leading retail store in Japan that specializes in anime goods, manga, games, and more. The main store is located in Ikebukuro where you can explore anime-related goods throughout their nine-story store!
Otome Road is a shopping and cultural center for anime and manga, particularly aimed at female fans. The Ikebukuro Halloween Cosplay Festival is also famous for anime and manga fans to dress up as their favorite characters. Besides these places, there are manga cafés, a butler café and maid café where anime and manga lovers can gather and enjoy their time in a fantasy-filled world.
Related articles:
Ikebukuro Otome Road: A Wonderful Holy Land for Otaku Girls
The Other Side of Ikebukuro as a Center of Art
Ikebukuro is also home to plenty of art and culture, both traditional and contemporary. There are art spaces and museums for people who enjoy art and culture. One such example is the exhibits of the Ancient Orient Museum and its collection of ancient artifacts and fine arts through which you can explore the mysterious histories and cultures of ancient civilizations. If you like to enjoy art performances, you won't want to miss the Tokyo Metropolitan Theatre next to Ikebukuro West Gate Park. It is an art and culture facility which holds theatre performances like plays, dances, and music quite frequently.
Related articles:
Ikebukuro: A Shoppers Paradise in Tokyo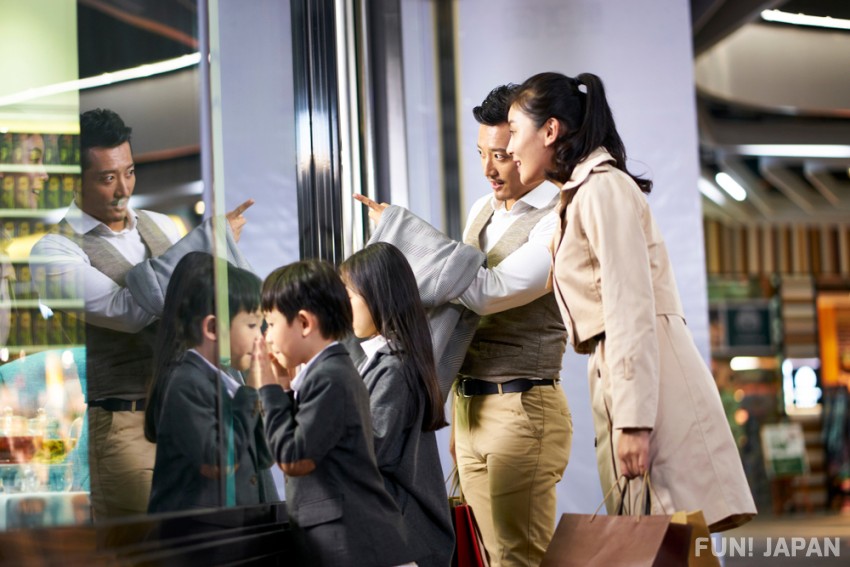 Ikebukuro is just one of the many shopping paradises in Tokyo. People like to go shopping in Ikebukuro as there are various department stores and shops that cater to different needs. Check out the recommended shopping spots listed below in Ikebukuro for a fun shopping experience!
Sunshine City
As mentioned previously, it is a multifunctional complex featuring a variety of facilities. With over 170 shops within 3 floors, Sunshine City is also one of the most famous shopping spots in Ikebukuro. There are lots of shops of different varieties, from daily necessities to clothes, almost anything you can imagine can be found in the stores located on the basement 1st floor to 3rd floor. You can even spend a whole day exploring the facilities, having fun with friends or family members from kids to adults.
Spot information
Spot Name: Ikebukuro Sunshine City
Address: 3-1-1 Higashi-Ikebukuro, Toshima-ku, Tokyo
Access: About an 8-minute walk from Ikebukuro Station East Exit
SEIBU Department Store Ikebukuro
SEIBU Ikebukuro is a 12-story shopping center located on Ikebukuro station's east side housing plenty of shops specializing in food, cosmetics, fashion and novelty goods. You can find a large food hall and supermarket in the basement 1st floor and basement 2nd floor. We recommend buying some of the reasonably priced food goods and enjoying them while relaxing in your hotel room during your trip.
Furthermore, SEIBU is also famous for its four-story LOFT store. Various kinds of miscellaneous goods and daily necessities can be purchased at LOFT. Among them are products shown on TV advertisements and other items of interest. If you want to purchase such products, take a trip to LOFT to check them out!
Spot information
Spot Name: SEIBU IKEBUKURO
Address: 1-28-1, Minami-Ikebukuro, Toshima-ku, Tokyo
Access: 1 minute walk from Ikebukuro Station
TOBU Department Store Ikebukuro
On the other hand, there is a TOBU Department store on the station's west side, directly connected to the station. There are 15 floors in which you can find two basement floors for food items. From the 1st floor to the 10th floor is a shopping paradise, ranging from cosmetics, accessories, fashion, homewares, jewelry and watches, to children's products.
In addition to shopping, you can go to the upper level from the 11th to 15th floor to have a refined meal at one of the over 40 Japanese, Western or Chinese restaurants and cafes.
Spot information
Spot Name: TOBU Department Store Ikebukuro
Address: 1-1-25, Nishi-Ikebukuro, Toshima-ku, Tokyo
Access: 1 minute walk from Ikebukuro Station
Sunshine 60 Street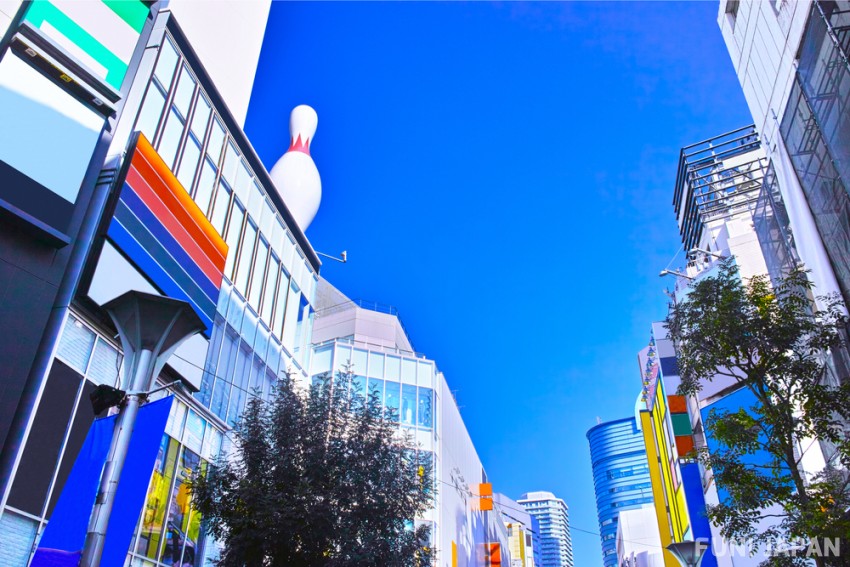 Other than department stores, you can find various kinds of brand stores near Ikebukuro Station. There is a pedestrian shopping road called Sunshine 60 Street which is lined with many retail shops, restaurants and entertainment facilities. There are popular stores like the eight-story-tall Tokyu Hands and the four-story-tall UNIQLO! The two are super large stores that sell a wide range of newly released and limited-edition products.
Spot information
Spot Name: Sunshine 60 Street
Address: Higashi-Ikebukuro, Toshima-ku, Tokyo
Access: 7-minute from Ikebukuro station
Don Quijote (Ikebukuro Higashiguchi Ekimae Store)
The Don Quijote Ikebukuro Higashiguchi Ekimae Store is located just in front of Ikebukuro station's east exit. The entire building is an area that sells various kinds of products. All daily necessities for men, women, and people of all ages can be bought here. Not to mention they're reasonably priced and worth buying!
Spot information
Spot Name: Don Quijote (Ikebukuro Higashiguchi Ekimae Store)
Address: 1-22-5 Minami-Ikebukuro Toshima-ku Tokyo
Access: 2-minute walk from Ikebukuro station
Relax in the Middle of the City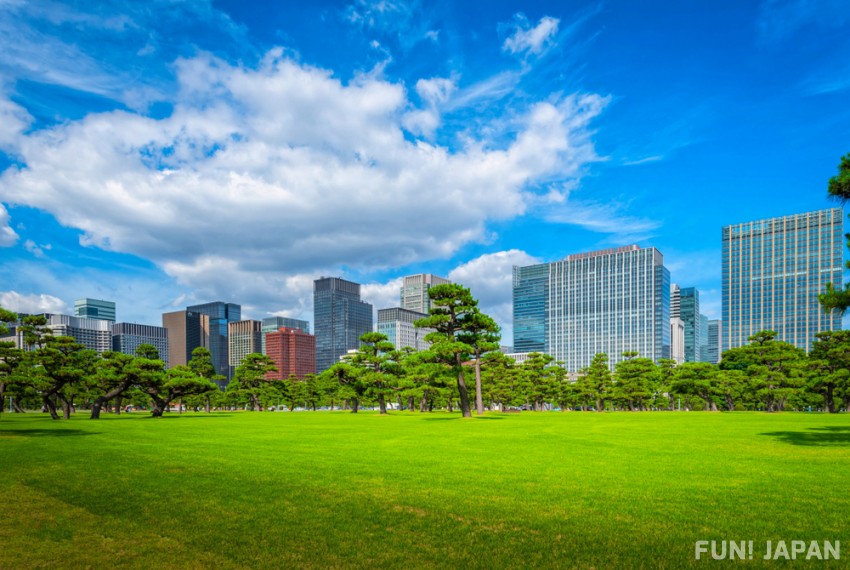 Apart from entertainment and shopping facilities, there are leisure and historical sites located in quiet locations where you can relax and learn more about Japanese history.
There are temples in Ikebukuro you can visit to pray for good fortune, such as the Kishimojin Temple in Homyoji Temple. Besides these sites, you can also relax in places surrounded in natural greenery such as Hikarigaoka Park with its various natural and recreational facilities. Ikebukuro West Gate Park is a park close to the west exit of Ikebukuro Station that has a fountain in the middle, so it always feels cool there. There are also many events organized in the park, such as the Fukuro Festival and different musical events.
Related articles:
Retro Architecture in Ikebukuro That Will Catch Your Eye - Rikkyo University Ikebukuro Campus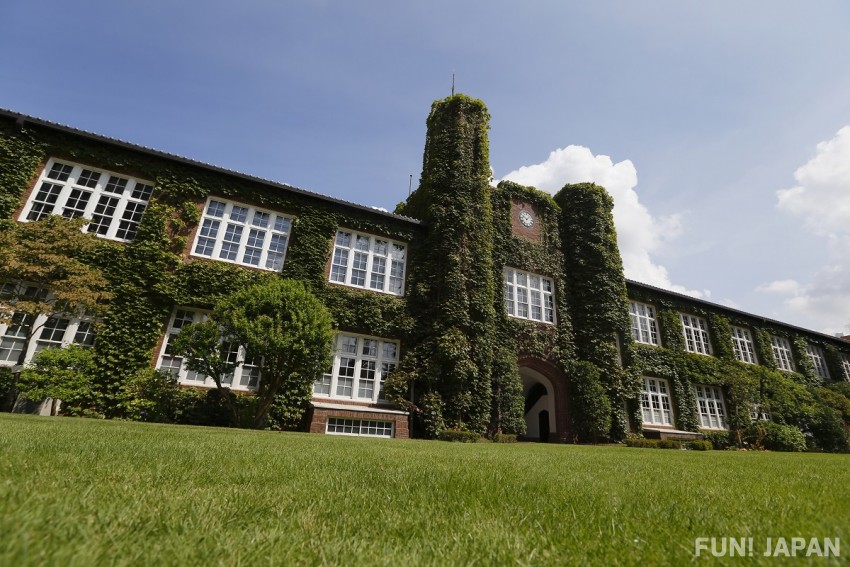 Have you ever been strolling around Ikebukuro only to come upon a building that caught your attention? This building, called the Morris Hall, was built in 1919 and is still currently used for lectures. It is the main building of Rikkyo University's Ikebukuro Campus, one of Tokyo's six big universities. It has been recognized as one of the Tokyo Metropolitan Government Selected Historical Buildings and has stood for over 100 years. Its red bricks and flowing ivy give it the look of a building you might find in a painting. Please refrain from entering the campus, as it is a private place of learning.
Find a Restaurant to Enjoy Japanese Food in Ikebukuro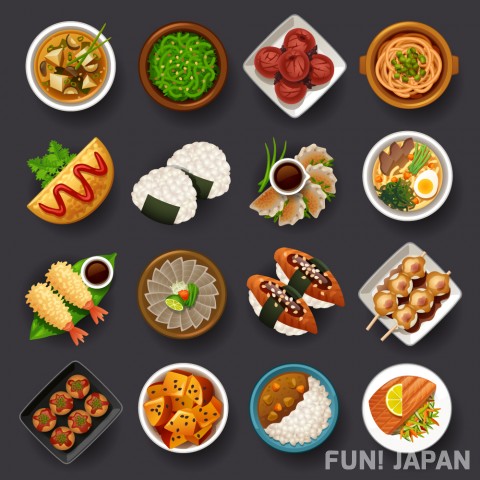 When visiting Japan, Japanese food is certainly a must-try. You can enjoy a wide range of food in Ikebukuro whether you prefer Japanese or western style cuisine, restaurants, or cafes. We are going to introduce five types of restaurants in Ikebukuro.
Izakaya
There are many restaurants operating in Ikebukuro at night-time. You absolutely won't want to miss trying out an izakaya (Japanese style bar). Furthermore, night-time in Ikebukuro is always lively. Ikebukuro is a great place to go if you want to have a beer and relax. Various shops such as "tachinomiya" (drinking establishment where one drinks while standing) that serve cheap and good beer as well as exclusive izakaya can be found here. It may seem hard to choose which restaurant to visit with all the choices. Taishu Sakaba Syouya (大衆酒場 庄家) and Sousakushuan Saizou Ikebukuro (創作酒庵 彩蔵 池袋) are two recommendations where a range of Japanese cuisine can be tasted in one place.
Sushi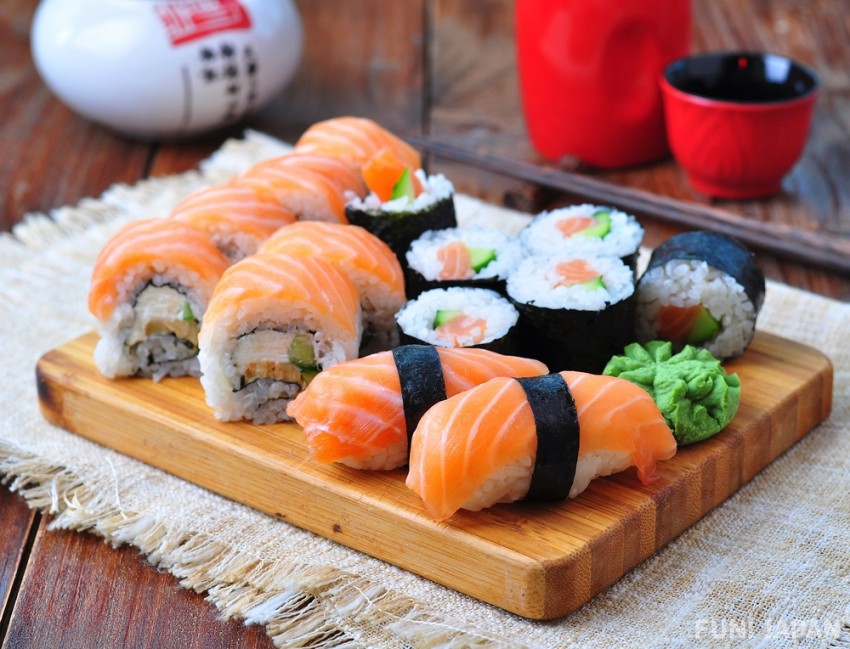 Sushi with fresh seafood is especially delicious and has received good reviews from many tourists. There are many sushi restaurants in Ikebukuro of different types. For example, there are conveyor belt sushi bars and standing sushi bars. We recommend grabbing a bite at Katsumidori SEIBU Ikebukuro (回し寿司 活 西武池袋店) and Taichiguisushi Sushitsune (立喰い寿し すしつね) to have a Japanese-style dining experience at a reasonable price. You can also go to normal sushi restaurants like Ginpachisushi (銀八鮨) to try a set course of nigiri sushi.
Ramen
Ikebukuro is one of the fiercest ramen battlegrounds in Tokyo. Some of the ramen shops in Ikebukuro that are highly rated by the locals have a long queue but the waiting time is not very long as ramen is a quick and casual meal in Japan. There are around 150 ramen shops in Ikebukuro of different ramen types and cooking styles, such as Tonkotsu ramen, Miso ramen, and so on. You can compare and contrast the tastes of different ramen shops, all of which are delicious and authentic. Mutekiya (無敵家) and Higashi-Ikebukuro Tai-Sho-Ken (東池袋 大勝軒) are two of the most popular ramen shops in Ikebukuro.
Yakiniku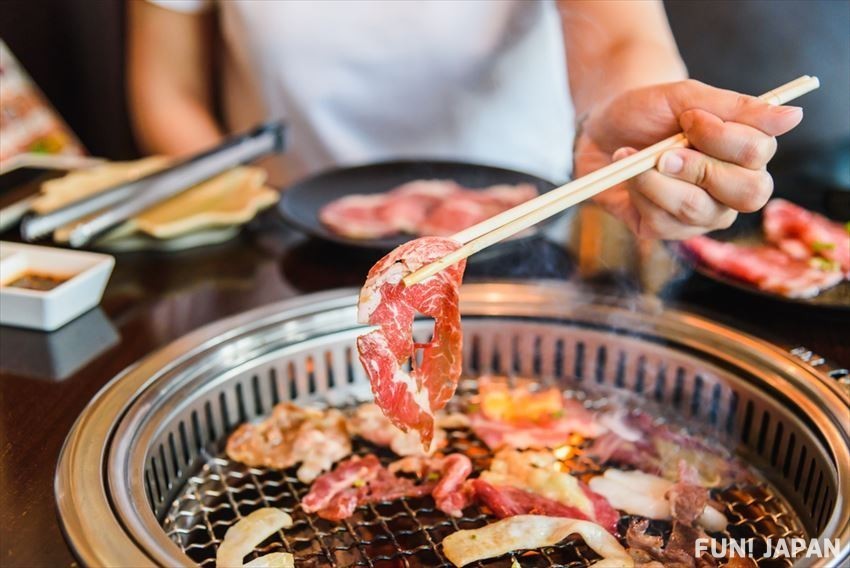 Yakiniku (grilled meat) is one popular choice for visitors coming to Japan, especially tasting wagyu (Japanese beef), a high quality Japanese meat. There are many restaurants that serve different classes of meat, from normal Yakiniku to A5-ranked meat and some of the restaurants even offer all-you-can-eat courses which we highly recommend for meat-lovers. We recommend Yakiniku Joan (焼肉叙庵) and Midouen ( 味道苑).
Interacting with Animals in an Animal Café!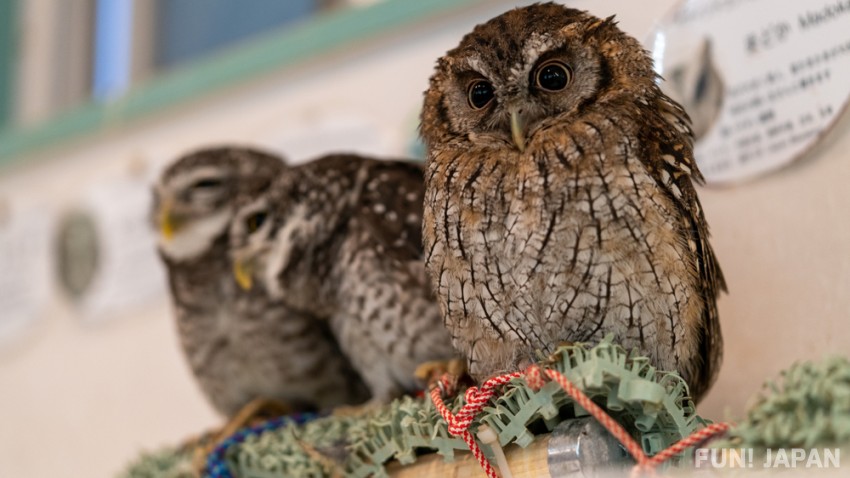 For those who live in cities, there are times when you feel extremely exhausted mentally and physically. There are some animal cafés in Ikebukuro where you can enjoy a relaxing environment with animals to refresh yourself. A cat café? No, that's too normal. There are owl cafés and even an otter café (Kotsumate café) where you can interact with owls and otters. Seeing these types of animals up close is so cute!
Stay in a Convenient Hotel in Ikebukuro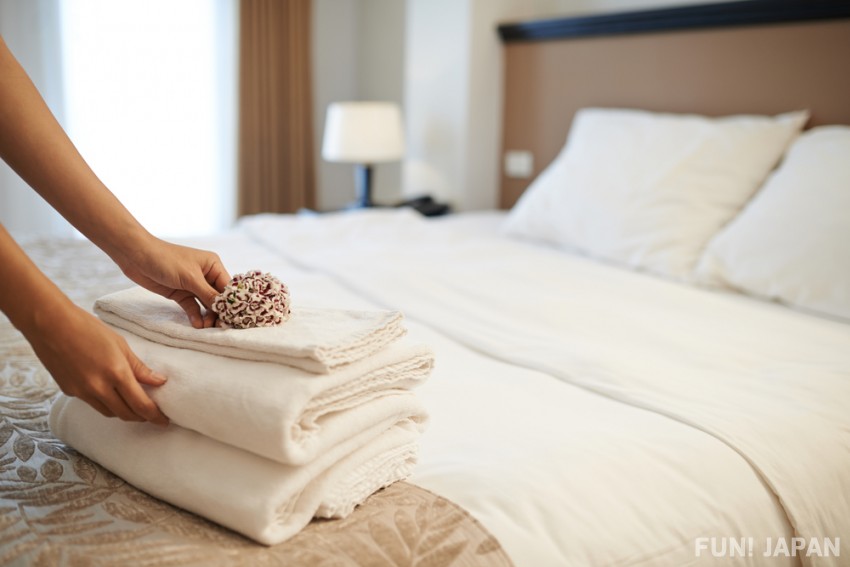 Many tourists visit Ikebukuro every day. Transferring trains is convenient here and you can go almost anywhere easily. Furthermore, not only is there shopping and plenty of eateries, there are also many places to make good memories in Ikebukuro to remember your travels. You'll definitely enjoy your stay in Ikebukuro.
Centurion Hotel Ikebukuro
Centurion Hotel Ikebukuro is a budget hotel located on the east side of Ikebukuro station. The hotel has a convenient location at a good price. It is about 4-minutes away from Ikebukuro station. If you like to shop a lot, you can easily go back to your hotel as it is nearby, put everything in the room and then continue shopping. Moreover, some of the rooms provide a view of the river.
Spot information
Hotel Name: Centurion Hotel Ikebukuro (センチュリオンホテル池袋)
Address: 1-8-9 Higashi-Ikebukuro, Tokyo
Access: 3-minute walk from Ikebukuro station
Tokyu Stay Ikebukuro
Tokyu Stay Ikebukuro is a hotel on the west side of Ikebukuro station only a 1-minute walk from Ikebukuro station, Exit C1 of the Tokyo Metro Fukutoshin Line. The hotel caters different kinds of parties. You can choose from their accommodation plan of business, family and couple. The hotel offers spacious rooms and facilities, providing relaxing and comfortable spaces to their customers.
Spot information
Hotel Name: Tokyu Stay Ikebukuro (東急ステイ ブランドホテル)
Address: 2-12-2 Ikebukuro, Toshima-ku, Tokyo
Access:

1-minute walk from Ikebukuro Station Exit C1 on Tokyo Metro Fukutoshin Line
4-minute walk from Ikebukuro Station West Exit on JR Line
Sunshine City Prince Hotel
The hotel completed its renovations in 2019, including 1,091 guest rooms and the unique Concept Floor IKEPRI 25 where overseas guests can enjoy various anime, manga, and subculture works.
The hotel also features numerous convenient services such as coin laundries, a waiting room for early arrivals and late night departures, as well as a limousine bus ticket counter where you can buy bus tickets and take the bus directly from the hotel to airports.
Spot information
Hotel Name: Sunshine City Prince Hotel (サンシャインシティプリンスホテル)
Address: 3-1-5 Higashi-Ikebukuro, Toshima-ku, Tokyo
Access: 10-minute walk from Ikebukuro Station East Exit
Hotel Metropolitan Tokyo Ikebukuro
Hotel Metropolitan provides excellent access for you to stay in Ikebukuro. It is only a 3-minute walk from Ikebukuro station. It is also one of the stops for the direct limousine bus to the airports. Not only are the 807 guest rooms spacious and elegant, the hospitality service is in high quality.
There are 11 restaurants, cafes and bars in the hotel, providing a diverse option of cuisines, particularly the two Japanese restaurants which offer traditional Kaiseki courses.
Spot information
Hotel Name: Hotel Metropolitan Tokyo Ikebukuro
Address: 1-6-1 Nishi-Ikebukuro, Toshima-ku, Tokyo
Access:

1 minute walk from JR Ikebukuro Station Metropolitan Exit
3-minute walk from Ikebukuro Station South Exit
Book and Bed Tokyo
Book and Bed is a concept hostel which aims to create a reader's haven for the guest to enjoy the finest "moment of sleep." There are 55 beds in a space surrounded by a lot of books. There is a big bookshelf which holds about 3,200 English and Japanese books. Try this special accommodation experience, even if you aren't a reading lover!
Spot information
Hostel Name: Book and Bed Tokyo (Ikebukuro)
Address: 7/F-8/F Lumiere building, 1-17-7 Nishi-Ikebukuro, Toshima-ku, Tokyo (Front desk on 8/F)
Access: 30 seconds walk from Ikebukuro station C8 exit
How to Get to Ikebukuro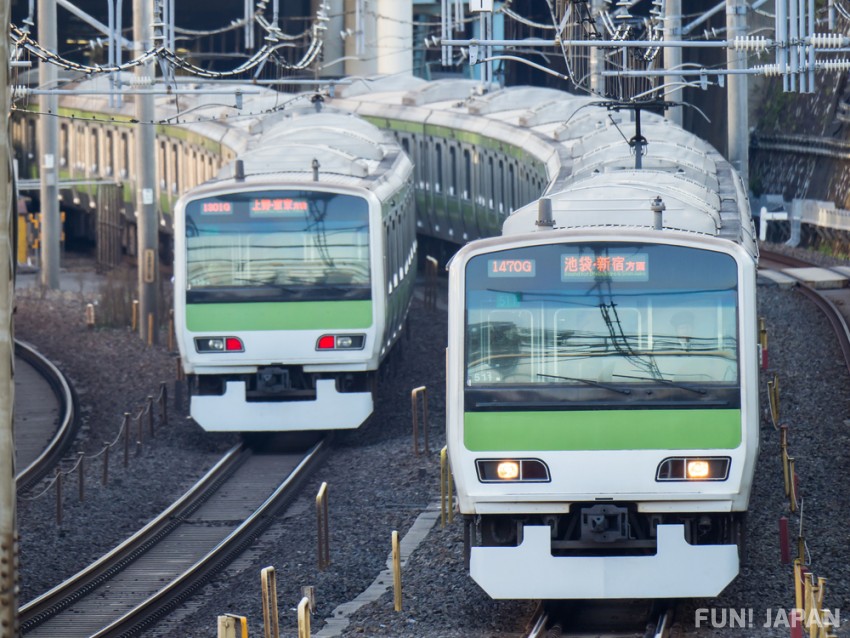 About the Ikebukuro Station
There are 4 train companies operating in Ikebukuro Station. These are JR's Yamanote Line, Saikyo Line, Shonan Shinjuku Line, Tokyo Metro's Yurakucho Line, Fukutoshin Line, Marunouchi Line, and Tobu's Tojo Line and Seibu's Ikebukuro Line. Although transferring trains is convenient, it can still be difficult to remember them all. Those who are here for the first time will surely get lost.
There are 6 major exits in Ikebukuro.The East Exit, Seibu East Exit and Seibu Exit are at the east side while the North Exit, West Exit and South Exit are on the west side. The station is connected to different department stores. If you want to go to the Seibu Department Store, the Seibu East Exit is the fastest route. For the Tobu Department Store, take the West Exit. There are many restaurants and shops along the passageways, so take a stroll here if you have extra time!
Access to Major Stations
| | | |
| --- | --- | --- |
| Major Station Name | Transportation | Time Required |
| Shinjuku | Ikebukuro→JR Yamanote Line→Shinjuku | About 5 minutes |
| Shibuya | Ikebukuro →JR Yamanote Line→ Shibuya | About 11 minutes |
| Harajuku | Ikebukuro →JR Yamanote Line→ Harajuku | About 13 minutes |
| Akihabara | Ikebukuro →JR Yamanote Line→ Akihabara | About 20 minutes |
| Asakusa | Ikebukuro →JR Yamanote Line→Ueno→Tokyo Metro Ginza Line → Asakusa  | About 27 minutes |
| Ginza | Ikebukuro → Tokyo Metro Marunouchi Line → Ginza | About 20 minutes |
| Odaiba | Ikebukuro → JR Yamanote Line→ Shinbashi →Yurikamome line →Odaiba Kaihin Koen | About 50 minutes |
| Haneda Airport | Ikebukuro → JR Yamanote Line → Hamamatsucho → Tokyo monorail → Haneda Airport | About 50 minutes |
| Narita Airport | Ikebukuro → JR Yamanote Line → Nippori → Keisei Electric Railway → Narita Airport | About 1 hour 45 minutes |
[Survey] Traveling to Japan
Recommend