【15% OFF coupon included】Guide to "MEGA Don Quijote Shibuya Honten store", the best place for your shopping tour in Tokyo! Plus tips & hacks you need to know
"Don Quijote" (also called 'Donki' or 'Don Don Donki' in many countries) is Japan's largest general discount store with a wide variety of products. Since the stores have opened overseas even in English speaking countries, there are many regular customers among the readers, right?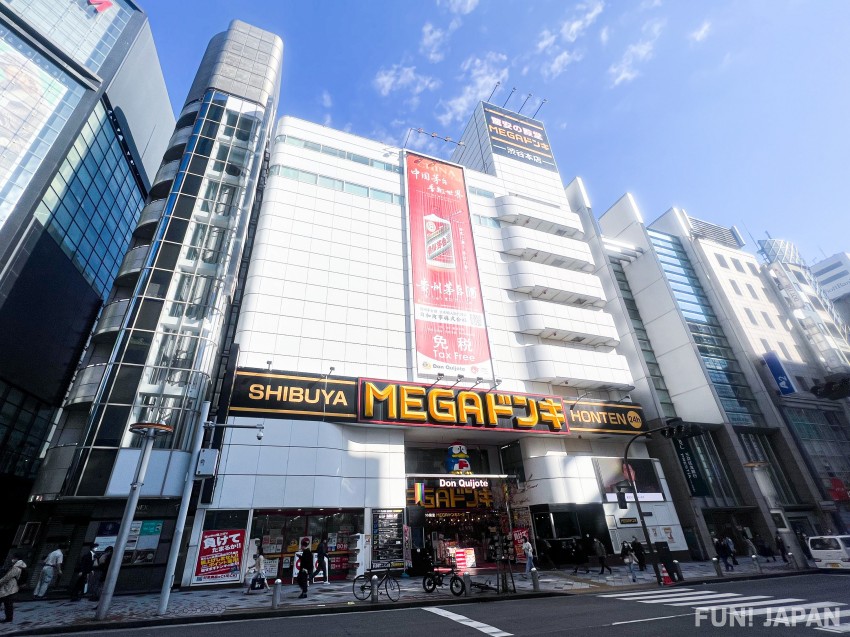 Among all the Don Quijote stores in Japan, the "MEGA Don Quijote Shibuya Honten" store", 5 minutes walking distance from JR Shibuya Station, is a 24-hour shopper's paradise. At the end of this article, there a 15% off coupon that can be used at MEGA Don Quijote Shibuya Honten store and other Don Quijote stores all over Japan to fully support your trip to Japan!

* The store interior, products handled, sales prices, etc. are as of the time of the on-site coverage.
What kind of products are available at MEGA Don Quijote Shibuya Honten store in Tokyo?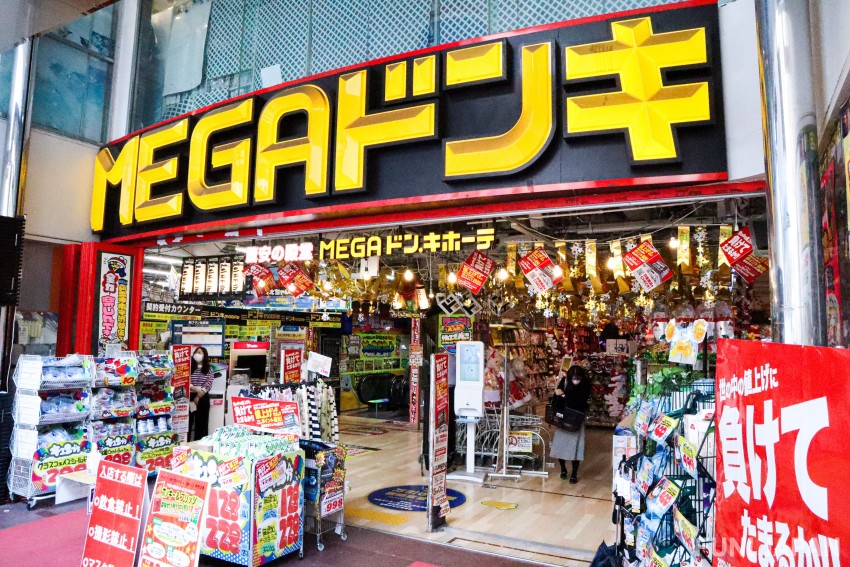 This time, the FUN! JAPAN editorial department will guide you through Don Quijote's flagship stores, MEGA Don Quijote Shibuya Honten store, in Shibuya, Tokyo. The number of items handled from the basement floor to the 7th floor is about 80,000 items! It is no exaggeration to say that almost all the products that tourists expect are packed here.
【B1】Food, bread, seasonings, alcohol, drinks, frozen foods, fruits and vegetables, etc.

Rice balls, bento boxes, frozen foods, instant foods, drinks...there are plenty of delicious foods as far as the eye can see on the basement floor. It's great for a variety of situations, such as when you're tired of shopping in Shibuya and want some groceries to take a break, when you're hungry in the middle of the night, or when you want to buy breakfast for the next day.


The liquor corner sells about 3,000 types of liquor, including sake, beer, fruit wine, whiskey, and brandy. Of course, there are also a lot of snacks that will make a perfect match with sake.

【1F】Party goods, colored contact lenses, service counters, etc.

On the first floor where the entrance is located, the party goods that change every season are impressive sight to behold. The product lineup changes dramatically depending on the season, so it feels fresh no matter how many times you come.

【2F】Sweets, ice cream, pet supplies, daily consumables, etc.

Pocky, KitKat, Meiji Milk Chocolate, Ichiran Ramen, and other products that you might want to buy are gathered on the 2nd floor. There are also plenty of daily consumables, including skin care products. Be careful not to overbuy them though!

【3F】Cosmetics, pharmaceuticals, beauty products, sporting goods, daily consumables, duty-free counters, etc.

The main products on the 3rd floor are the latest, hot-topic, and trendy cosmetics. Here you can find all beauty trends about Japanese cosmetics, including products from major cosmetic brands and popular items among Japanese girls. You're sure to find medicines, health and beauty products on your shopping list.
【4F】Brand goods, watches, clothing (men's and ladies'), etc.

GUCCI, PRADA, ROLEX... new and used high brand bags, wallets and watches line up in the showcases on the 4th floor. There is also a collection of high-end Japanese sake, including DASSAI. Now that the trend of Japanese yen depreciation continues, let's get your favorite luxury brands at a lower price than usual.

【5F】Kitchen utensils, cooking utensils, cleaning products, laundry products, bath products, toys, etc.

On the 5th floor, you will find a variety of useful items and appliances for cleaning and cooking that will create comfort in your life. All of them are useful that you will not regret buying! If you like anime, be sure to check out the Sanrio and Pokemon character goods on the same floor.

【6F】Electrical appliances, beauty appliances, smartphone parts, interiors, bedding, stationery, etc.

On the 6th floor, there are many small home appliances that will relieve your daily fatigue and beauty home appliances that are perfect for gifts. It also has a wide selection of smartphone goods that are useful during your trip, so it's a savior when you forget your mobile battery or adapter.

【7F】Japanese souvenirs, suitcases, bags, gacha-gacha land, duty-free counters, etc.

On the top floor is the souvenir corner best for preserve memories of your adventure in Japan. In addition to standard sweets and chocolates, you will also be greeted by Shibuya's icon "Hachiko, the loyal dog", and Don Quijote mascot characters "Donpen" and "Donko".


The same floor also features 'UFO catcher' crane games and 80 gacha-gacha machines. Keep in mind that duty-free counters are located on the 3rd and 7th floors.

Tips for shopping at Don Quijote ①: The original brand "JONETZ" is super budget-friendly!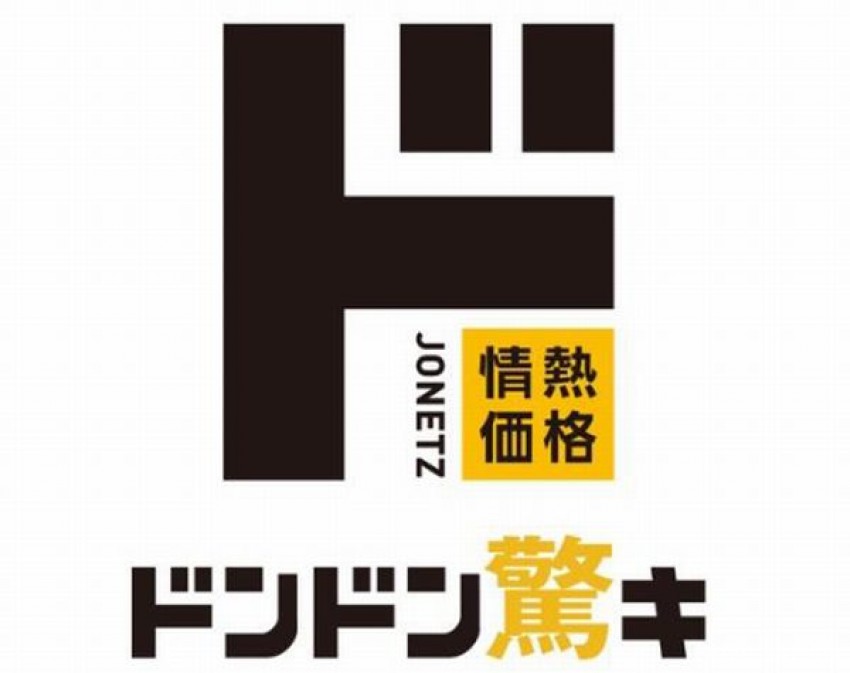 Food, household goods, daily consumables, beauty products, home appliances, interiors... Products with the first letter "ド" (Do) of the Don Quijote logo can be found in various sections in the store. If you haven't bought one yet, you might have paid more than you should...! ?


This is a private brand that was born in October 2009 as Don Quijote's original product brand called "JONETZ" (情熱価格 / Jonetsu Kakaku in Japanese). Since everything from planning and development to manufacturing is done in-house, it is said that it is possible to create the best bargain products. What's more, instead of just competing on the cheapness, it thoroughly pursues fun, deliciousness, fashionability, and convenience. No wonder why it has won the "Good Design Award (* 1)" in 2022!

*1: The only comprehensive design evaluation/recommendation movement in Japan. It is known as one of the world's leading design awards with a large scale and achievements.


Hatomugi Lotion (ハトムギ化粧水) / 500 yen (excluding tax)
The biggest attraction of "JONETZ" is its incredibly deals. For example, here - "Hatomugi Lotion" (adlay lotion) that is a size bigger than a human face. Contrary to the large capacity of 1,000 mL, the price is merely 500 yen. One of the best buys that our editorial staff use heavily and still unable to use it all up even after a year.


Shiitake Snack (しいたけスナック) / 598 yen (excluding tax)

A snack filled with whole shiitake mushrooms. The texture is similar to grilled rice crackers and the salty seasoning is too delicious that it became a hot topic on social media in Japan. Of course, editorial staff member A is also a fan that he bought three bags on the day of the on-site coverage.

Tips for shopping at Don Quijote ②: Check out the pop-up banners that tell you about great deals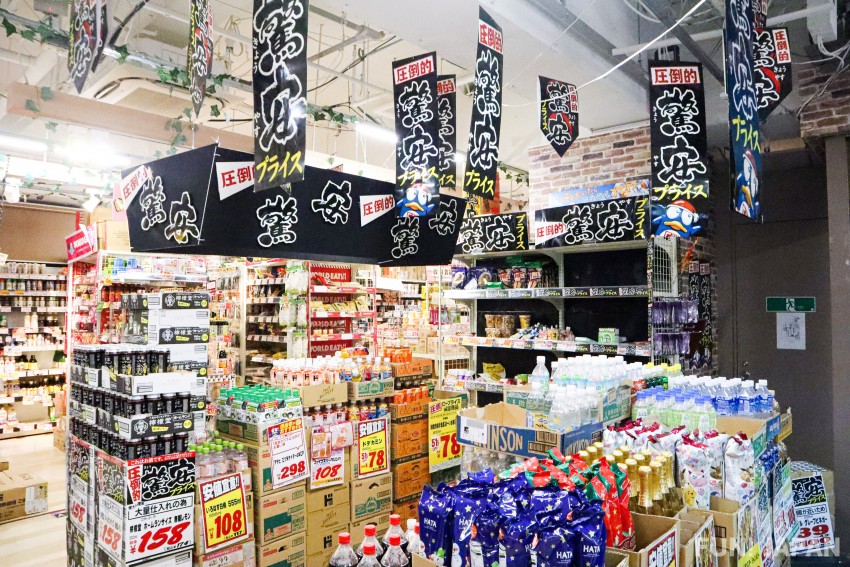 Eye-catching pop-up banners are also the specialty of Don Quijote. Don't miss out on any great deal information displayed, such as bargains and "Kyoyasu" (驚安 - surprisingly cheap prices full of exciting and exciting fun) products that differ from store to store! If you find any of these banners in a store, we recommend adding the advertised products to your shopping cart immediately.


"Low price guaranteed product" (ロープライス保証商品) - picture left
Low price guarantee that if the price is even 1 yen higher than other stores, the difference will be returned. As it says "challenging the lowest price in the region", there is a high probability that you will get a cheap product.

"Limited price" (限定価格) - picture right
It's so cheap that you want to ask, "Is it really THAT cheap?" For example, on the day of our visit, udon, Japanese soba, and yakisoba (150g per serving) were sold for 20 yen (excluding tax). It is so cheap!!!

* The target products may differ depending on the store.

Don't miss the new "Don Quijote" stores in Tokyo!
Over the past few years, Don Quijote has opened new stores all over Japan. Here we picked up two stores in Tokyo that were having a great reception.
Sweets Donki & Liquor Donki


Opened in 2021 in the Yaesu underground mall directly connected to Tokyo Station. Specialty shops that sell candy toys with popular anime figures, draft beer, high-end champagne, rare liquors that can only be purchased here, and even imported sweets. Open from 9:00 a.m. to 9:00 p.m., conveniently located at Tokyo Station.

Kirakira Donki DiverCity Tokyo Plaza store

A new type of store that targets the Z generation in their teens and 20s and mainly stocks Instagrammable products. Navigating your way through this store will definitely help you capture the trends in the young-age Japanese population, such as affordable yet great-value cosmetics, photogenic gummies and candies.
Here is the coupon that can be used at Don Quijote stores in Japan!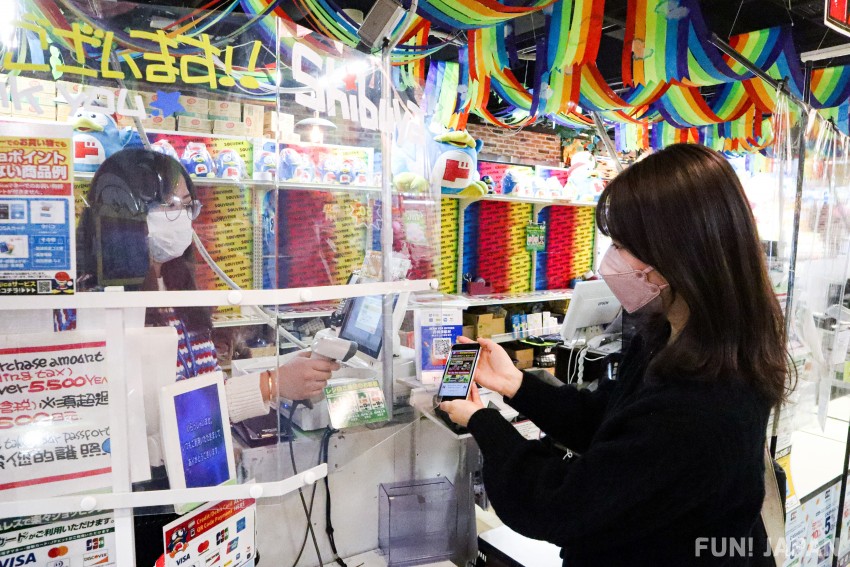 Now that you are filled with an overwhelming desire to shop, here comes an easy-to-use coupon that can be used at Don Quijote stores in Japan.  Just tap the banner below and present the bar code as instructed by the cashier at the duty-free counter when paying. Please be sure to read the notes on the next page before paying.
FUN! JAPAN limited "Don Quixote" coupon details
Target audience: Tourists visiting Japan from other countries
*Foreign residents in Japan excluded
Details: 10% duty-free + 5% off for purchases over 10,000 yen (excluding tax)
*Valid only once
Target stores: "Don Quijote" stores in Japan
* Including general supermarkets "APITA" and "PIAGO" stores (excluding some stores)
* Local stores in other countries are not included.
Expiration date: None
How to use: Please show the coupon screen (barcode) to the cashier at the time of payment.
*For other details and precautions, please check the URL below.
https://www.djapanpass.com/coupon/0045000101
Store Information

MEGA Don Quijote Shibuya Honten store

Address: 28-6 Udagawa-cho, Shibuya-ku, Tokyo
Opening hours: Open 24 hours
Access: About 5 minutes on foot from "Shibuya Station"
Sweets Donki & Liquor Donki
Address: Yaesu Underground Mall North 1, 2-1 Yaesu, Chuo-ku, Tokyo (Sotobori Underground 2nd Street)
Opening hours: 09:00-21:00
Access: Directly connected to "Tokyo Station" through Yaesu Central Exit, Yaesu South Exit, Yaesu North Exit
Kirakira Donki DiverCity Tokyo Plaza store

Address: DiverCity Tokyo Plaza 2F, 1-1-10 Aomi, Koto-ku, Tokyo
Opening hours: 10:00-21:00
Access: About 5 minutes on foot from Yurikamome "Daiba" station
[Survey] Traveling to Japan
Recommend