Ultimate guide to the recommended sightseeing spots in Ueno: from shopping to gourmet, parks, museums, art galleries, and more!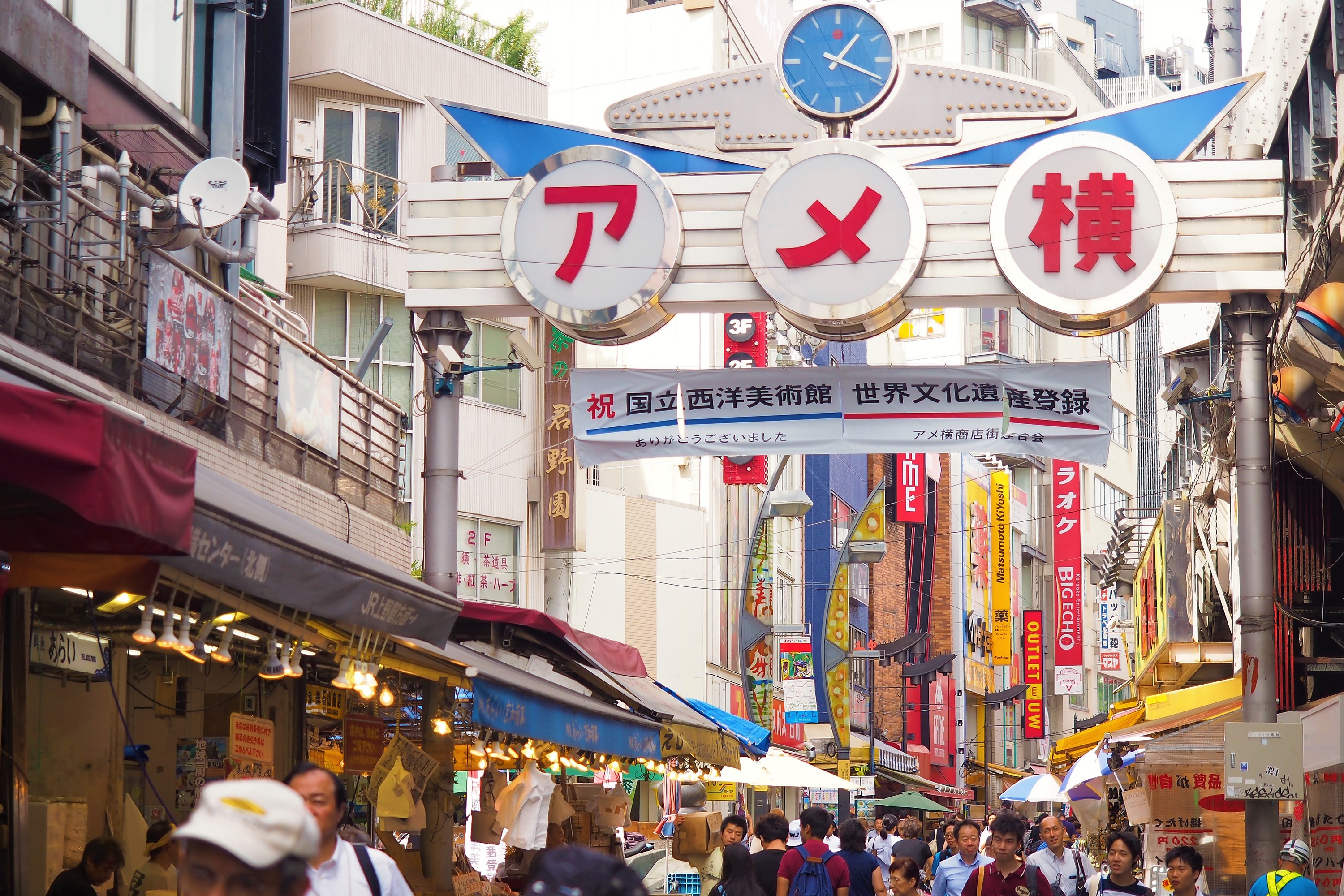 Ueno, located in Taito Ward, Tokyo, is a city with many sightseeing spots such as Ameya Yokocho, museums, and zoos. The nature-rich west side of JR Ueno Station is dotted with cultural spots such as art galleries, museums, and zoos. There is Ameya Yokocho on the south side, where you can enjoy shopping in a lively shopping street. In addition, there are many large commercial facilities and gourmet spots to enjoy too. Here, we will introduce how to enjoy this town that everyone from children to adults can enjoy.

Ueno Park is full of highlights! Let's enjoy nature, museums and art galleries.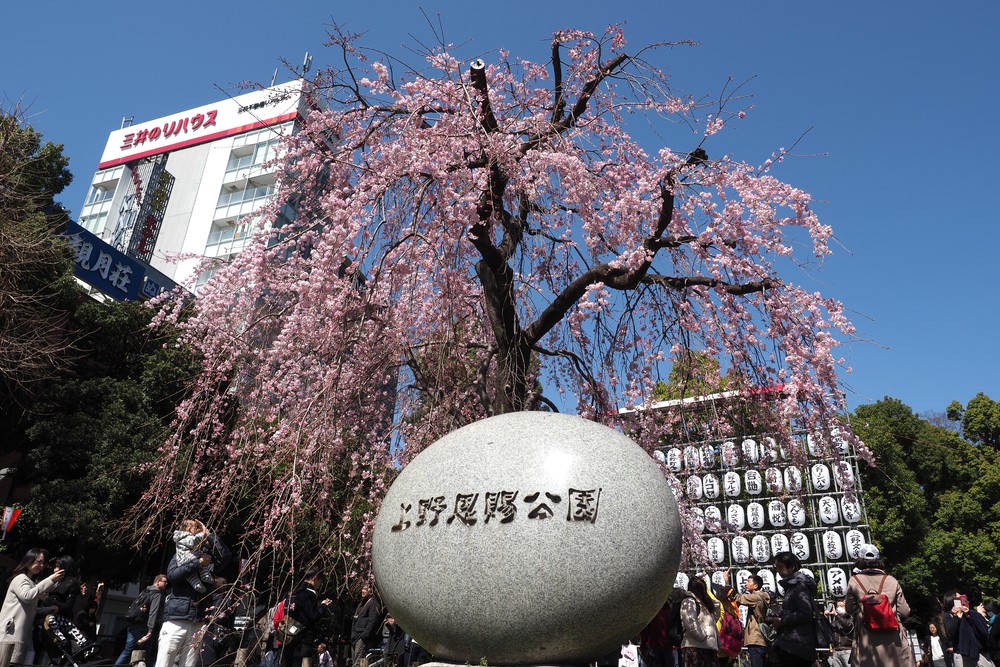 Ueno Park (上野恩賜公園 / Ueno Onshi Koen) is located in a location with excellent access, about 1-2 minutes on foot from Ueno Station on JR and private railway lines. It is a park that opened in 1873, with a total area of about 53 ha. There are many cultural spots dotted around the grounds, blessed with nature that changes with the seasons so much that it is called the "Ueno Forest". Selected as one of Japan's Top 100 Cherry Blossom Spots, the area is bustling with people enjoying the cherry blossom viewing and the "Ueno Cherry Blossom Festival" from mid-March to early April, when the flowers are in bloom.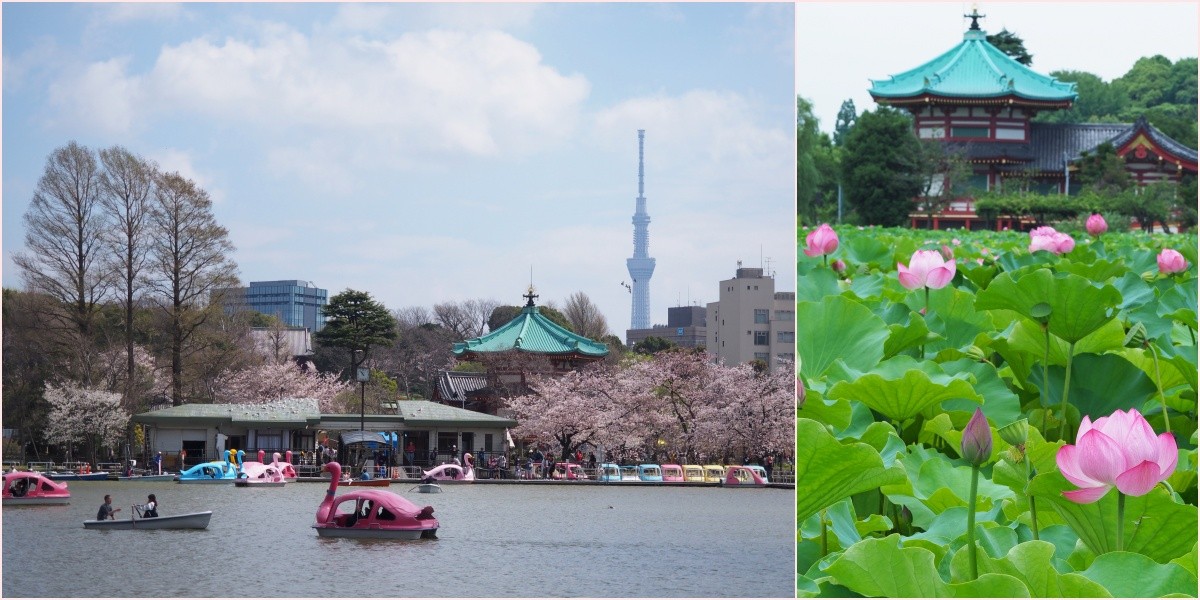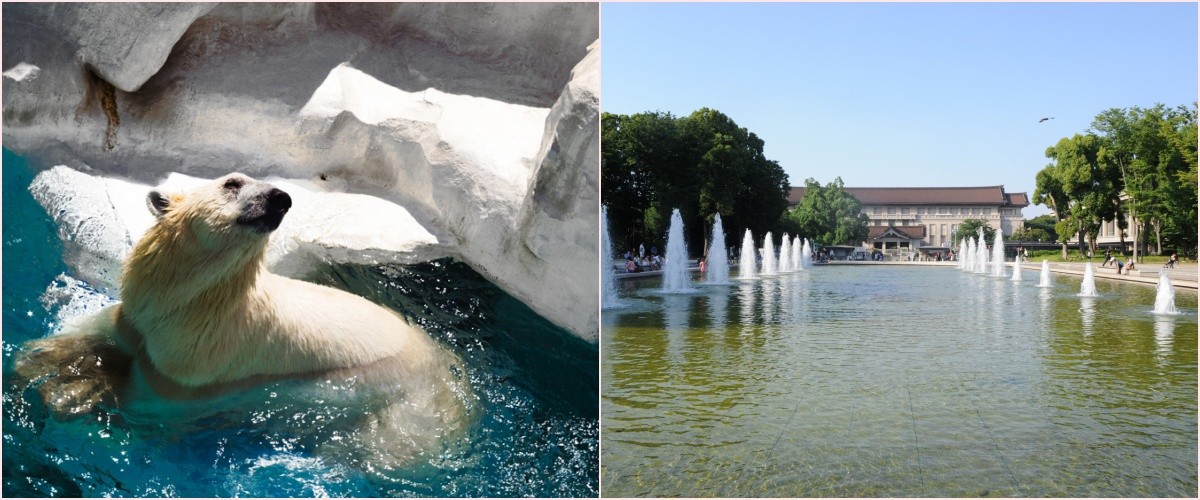 There are many historical buildings and museums in Ueno Park. These are some of our favourites.

Shinobazu Pond: A natural pond divided into three areas. You can enjoy lotus flowers blooming in summer, boating, and photography with the Skytree in the background.

Ueno Zoological Garden: A zoo with small animals such as meerkats, large animals such as elephants and giraffes, and animals unique to Japan. You can also meet rare animals such as pandas, okapi, and pygmy hippopotamus, which are said to be the world's three most rare animals.
Tokyo National Museum: Japan's oldest museum. There are so many collections on display that you can't see them all in one day, so it's recommended that you decide on a theme and look around.
National Museum of Nature and Science: Japan's only national science museum devoted to natural history and the history of science and technology. This is a museum where you can experience the history of life on Earth, including space, and the history of creatures that have lived in Japan's unique environment.
National Museum of Western Art: The main building itself, designed by the master of modernist architecture, Le Corbusier, is a museum with artistic value. You can appreciate Western art works donated by the French government after the war.
Shitamachi Museum: A museum where you can experience the retro downtown culture of the Taisho and Showa eras, where merchant houses and row houses are realistically reproduced.
*Closed for renovation from April 2023 to the end of 2024 (date TBD)
Shopping spree and eating spree at Ueno Ameyoko Shopping Street!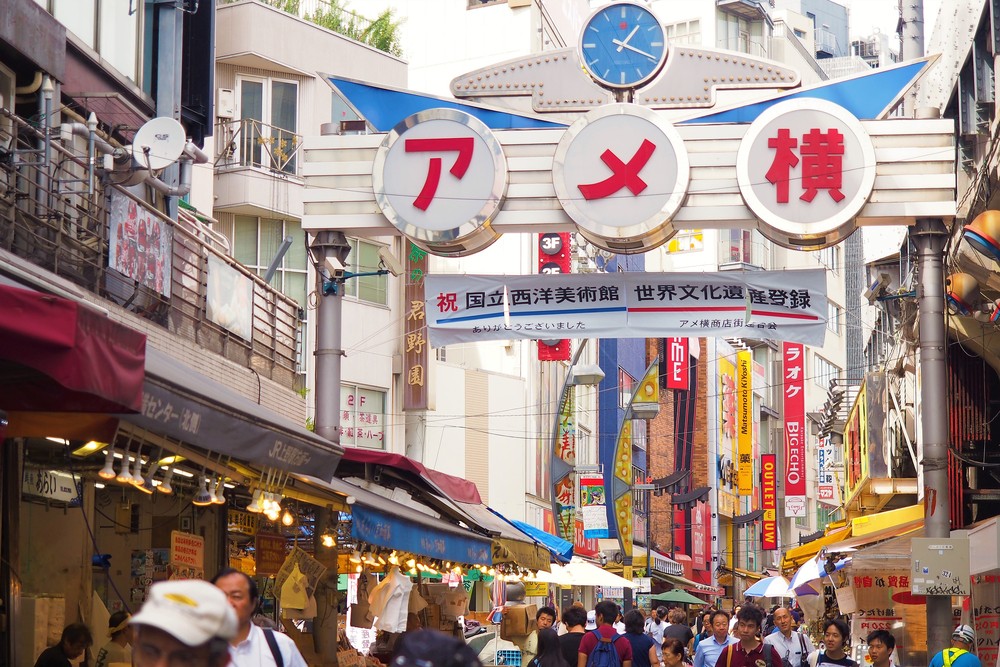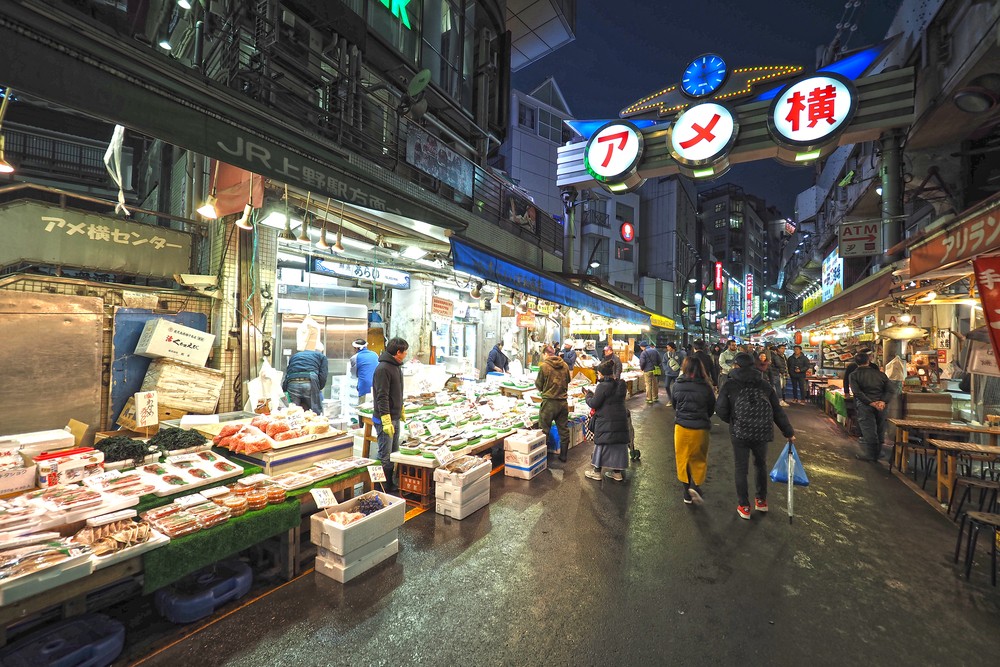 Ameyoko, born as a black market right after World War II when supplies were scarce, is one of the few shopping districts that remains as a developed form of the black market at the time. There are more than 400 shops in the approximately 500m distance from JR Okachimachi Station to JR Ueno Station, and each shop sells a wide variety of products such as fresh food, clothing, jewelry, miscellaneous goods, and cosmetics.

One of the ways to enjoy this shopping street is that you can buy even the products that are sold at bargain prices, depending on the bargaining, you can buy them at even lower prices or even get extras. While there are many specialty stores, there are stores like "Don Quijote" that handle a variety of genres and allow you to shop all at once.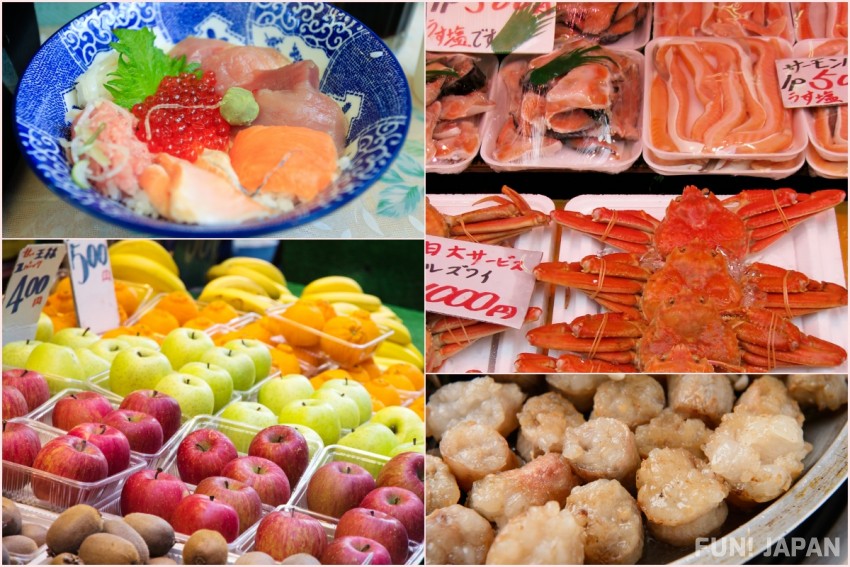 Food

: A wide range of items are available, including fresh food such as seafood and fruits and vegetables, as well as sweets and coffee beans. Among them, we recommend "

Niki no Kashi

" where you can buy sweets at super-discount prices.



Restaurants: There are plenty of restaurants such as standing bars, motsuyaki, and monjayaki. We recommend "Ikkenme Sakaba", which is perfect for a quick drink at a low price. "Minatoya Shokuhin", which is famous for its rice bowl topped with plenty of seafood directly delivered from Tsukiji, is also popular.
Cosmetics and Medicine: You can purchase body care, cosmetics, brand cosmetics, and imported cosmetics at bargain prices. We recommend "Cosme Shop Silk Road", which has three stores and a wide selection of products. At "Kokumin Drug", you can purchase not only cosmetics but also pharmaceuticals too.
Clothing and Miscellaneous Goods: T-shirts, jackets, casual clothing such as denim, military goods, shoes, and leather jumpers are also available at reasonable prices. In addition, there are shops with pop-up American miscellaneous goods and retro interiors that are crammed together, so you might be able to find cheap and cute bargains.
Plenty of large shopping malls with a wide variety of products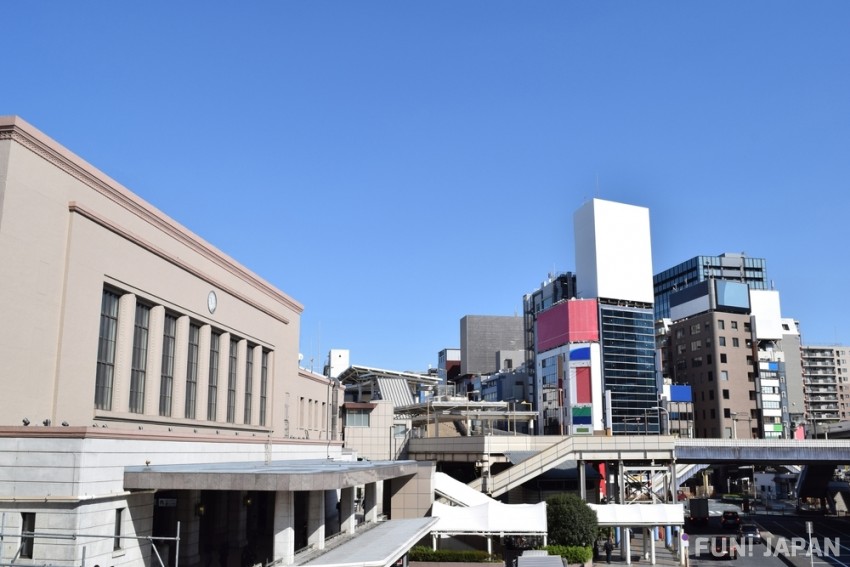 There are plenty of shopping malls around Ueno Station. Each mall targets different age groups and genres, so find a mall that you like and shop there. Of course, we also recommend mall-hopping to multiple malls for best experience or deals.

Takeya

: A large discount shop with a wide range of items such as food, cosmetics, pharmaceuticals, watches, sake, and branded bags. It is divided into 3 buildings by genre, and you can enjoy shopping like a treasure hunt because there is a wide variety of products.



Atre Ueno: A shopping mall directly connected to JR Ueno Station. There are plenty of apparel shops popular with women in their late teens to 20s. There are also cafes and restaurants, so you can take a break while shopping.
Ueno Marui: Not only women's clothing, but also men's clothing, accessories, shoes, and other fashion items are available. There are also MUJI and 100-yen shops where you can purchase a wide range of genres. There are also plenty of restaurants and cafes.
ecute: A commercial facility on the 3rd floor of JR Ueno Station. With a wide range of items such as sweets, miscellaneous goods, clothing, and medicines, it is a convenient mall where you can casually shop while traveling by JR, or buy souvenirs you forgot to buy. If you use it from outside the ticket gate, you will need an admission ticket.
Yodobashi Camera Multimedia Ueno: A commercial facility that handles a wide variety of genres, including electrical appliances, computers, cameras, cosmetics, and accessories. The second store sells smartphones, toys, and games. You can't go wrong with the latest electronics!
Ueno Matsuzakaya: A commercial facility directly connected to Ueno Hirokoji Station on the Tokyo Metro. Since it has been loved for a long time, it is a popular facility among seniors. We sell a wide range of genres such as sweets, clothing, cosmetics, jewelry, and stationery. There are also plenty of cafes and rest areas.
Enjoy eating while walking around Ueno!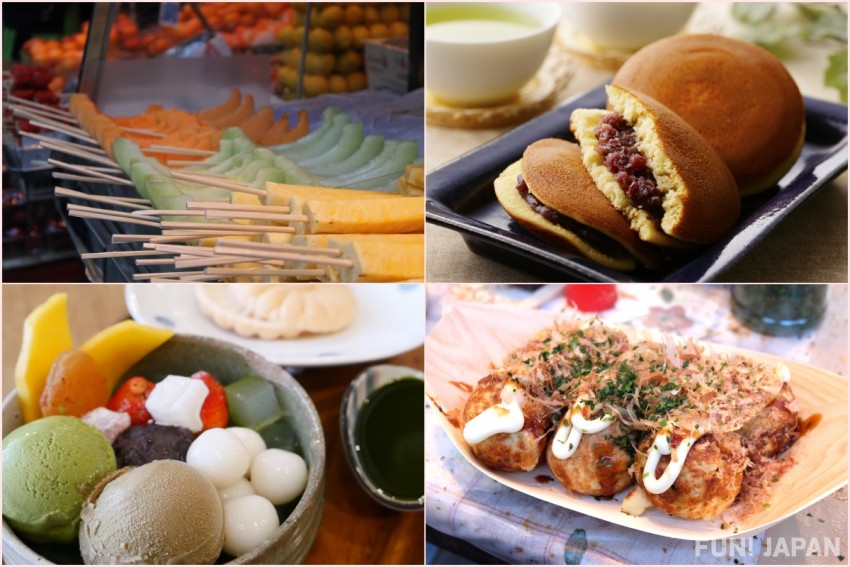 Including Ameyoko, there are many shops selling light meals such as mince cutlet and xiaolongbao, so you can enjoy a variety of foods at reasonable prices. We will introduce recent gourmet foods that you can enjoy while walking around Ameya Yokocho and Ueno Station.

Fruits

: Speaking of Ameyoko, it has to be the fruit skewers from "Hyakkaen" - said to be the famous product of Ameyoko.



Sweets: Matcha soft-serve ice cream from "Kimino garden of the tea" with a rich taste that uses plenty of Uji matcha. Then there is dorayaki from "Usagiya", which is said to be one of Tokyo's three major dorayaki with moist bean paste. We also recommend "Anmitsu" from the famous shop "Mihashi".
Seafood: Shops such as "Uotsuka", where you can taste and compare the freshest oysters from different regions, and "Ameyoko Jiro", a stand-up sushi restaurant where you can drink alcohol along with delicious sushi made with fresh ingredients, are popular. We also recommend takoyaki, which is another specialty of the standing bar "Uokusa" where you can drink alcohol while eating seafood, "Unakin" where you can taste juicy grilled eel skewers, and "Minatoya Shokuhin", a seafood rice bowl restaurant.
What are the train lines at Ueno station and access from the airport?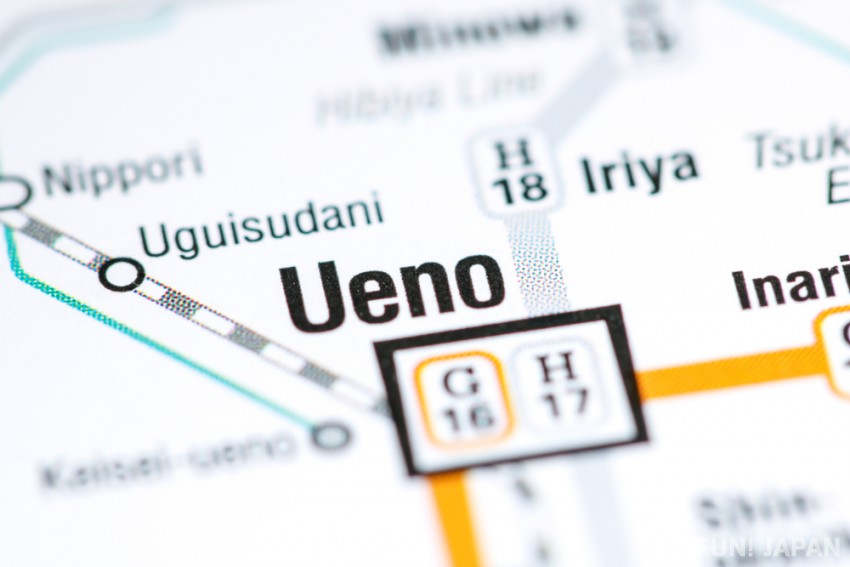 Ueno Station, Okachimachi Station, and Keisei Ueno Station are the main three stations that are used when visiting Ueno's sightseeing spots.

From JR Ueno Station and Okachimachi Station, you can use the Yamanote Line for Tokyo and Akihabara, and the Keihin-Tohoku Line for Yokohama.
There are two Tokyo Metro subway lines, the Ginza Line and the Hibiya Line, that pass through Ueno Station. From Asakusa, a popular sightseeing spot, it takes about 5 minutes by using the Ginza Line.
By the way, if you take the Tobu Skytree Line from Asakusa, you can reach Tokyo Skytree® in about five minutes, so we recommend visiting Ueno, Asakusa, and Tokyo Skytree together in the same trip.
On the other hand, when heading to Ueno from Narita International Airport, use Keisei Ueno Station. Because if you use the Keisei Line from Narita Airport to Keisei Ueno Station, you will arrive in 36 minutes at the fastest. So, of course, you can also use it when heading to Narita Airport on the return trip too. Ueno is also recommended as a final sightseeing and shopping spot.
[Survey] Traveling to Japan
Recommend