Shibuya-Yokocho - Conquer Japan's Delicious Goods All-Year-Round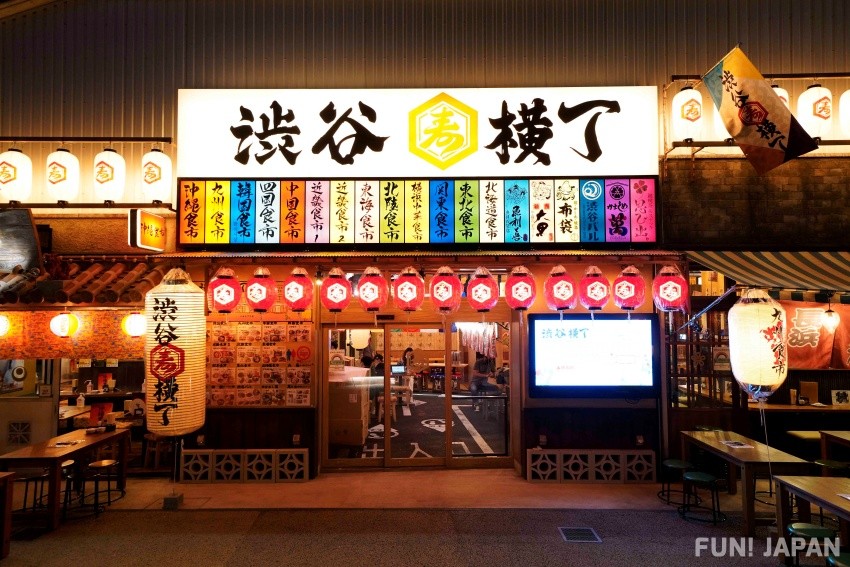 Shibuya, a town that continues to change as time passes. SHIBUYA PARCO, Shibuya Scramble Square, and many more new facilities are opening one after another during the current business boom. Within those, found in Miyashita park, is a brand new joint-facility within "MIYASHITA PARK" known as "Shibuya Yokocho" which is gaining more and more popularity recently. If you visit here, you're able to eat soul foods from all over Japan. You can feel like you're traveling from one prefecture to the next. In this article, we are going to be compiling and introducing just some of the menus you can find here at Shibuya Yokocho.
What kind of place is Shibuya-Yokocho?

Firstly, let us explain about the "Yokocho" part of the name. "Yokocho" basically refers to a back street that can be found maybe next to or under railway tracks. It's a place where, while the street itself is quite small and narrow, many people gather, and there are lots of unique and interesting chain-stores and izakayas (Japanese bars) collected together. In recent years they have started to find more popularity with foreign travellers as well.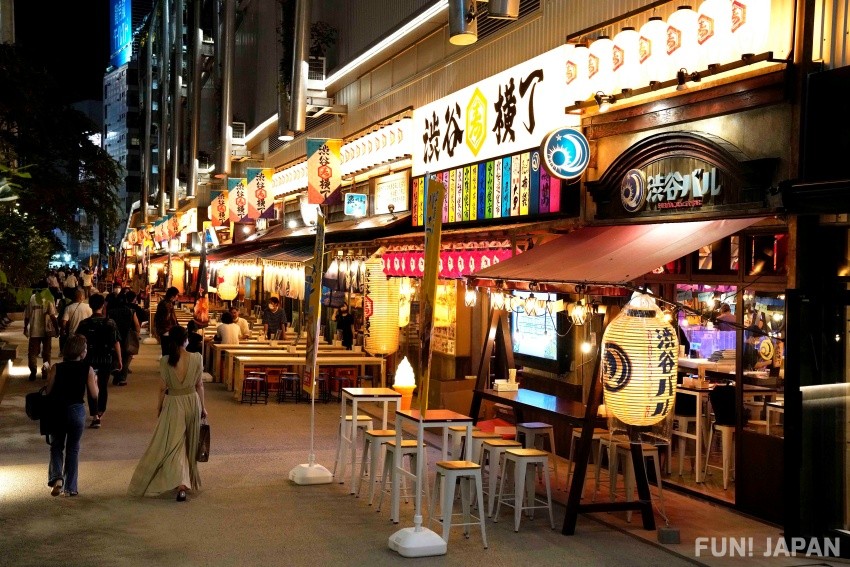 "Shibuya-yokocho" holds an overall length of 100m, making it approximately 1100㎡. The stores hold a total of 1,250 seats, and there are also 350 seats placed on terraces in front of the various bars and restaurants. You can eat lots of different fronts from Hokkaido all the way to Okinawa, all of which are made with ingredients local to those parts of Japan. It's a place where you can also enjoy B-grade soul food casually with friends and family, or even alone. There are also Spanish bars, sumo meals, and cafe karaoke bars totaling 19 different stores over the course of the back street. You can, of course, enjoy traditional Japanese sake and shōchū!
Taste food from all over Japan with over 2,500 different menus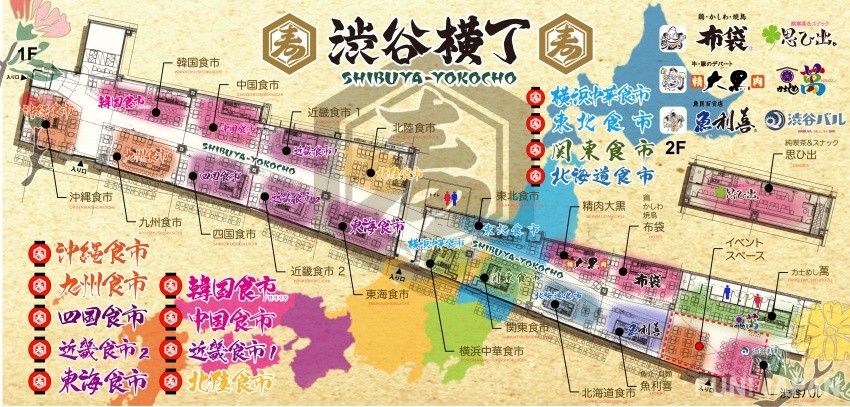 With over 2,500 menus available, each store within "Shibuya-Yokocho" has a lineup that perfectly reflects the various characteristics and influence of the region they represent. We're going to introduce just some of the amazing foods you can eat from various regions of Japan below.
Hokkaido Shokuichi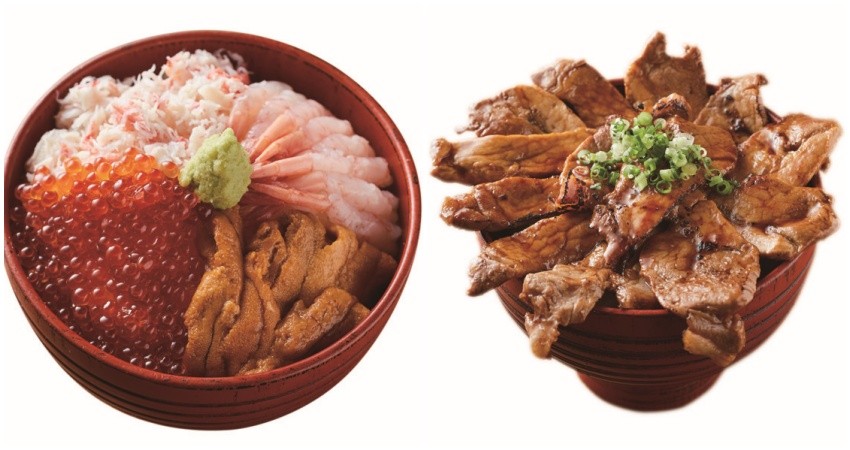 First up is the thick-meat, sweet and spicy sauce-topped meat bowl, one of Tokachi's most famous products! Next up we have Hokkaido's Spicy Sea bowl as shown in the picture above, as well as many more amazing foods from Hokkaido.
Tohoku Shokuichi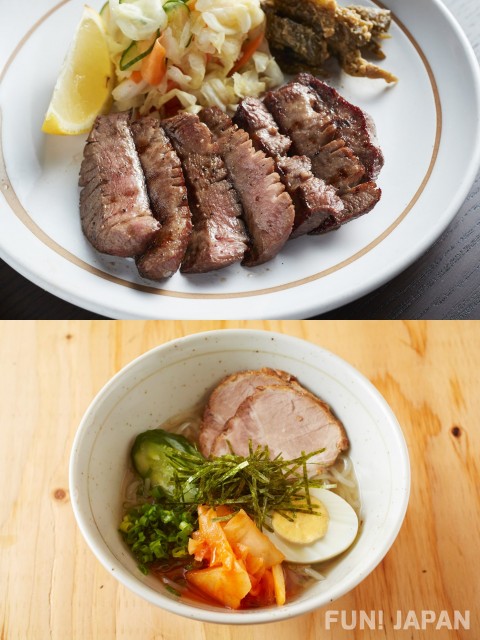 Here we have Morioka's Reimen, One of Sendai's most famous products beef tongue fry, as well as many more great-tasting foods from 6 different prefectures from Aomori all the way to Fukushima.
Hokuriku Shokuichi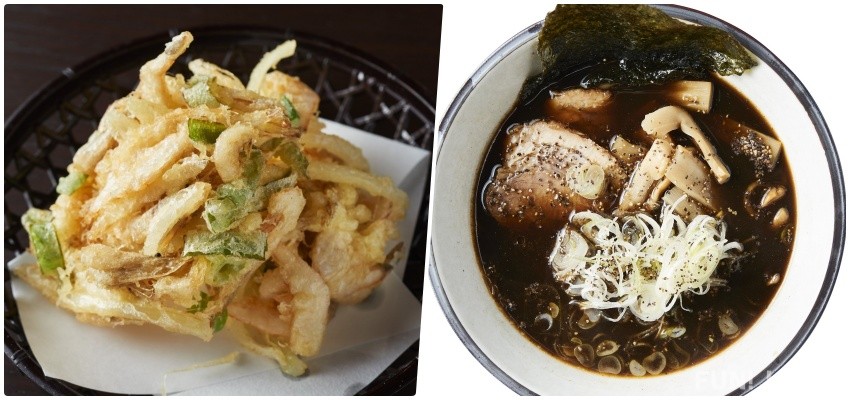 For seafood, we have Toyama Bay's "Japanese glass shrimp Fry" as well as the very impactful in both view and taste "Toyama Black Ramen" as well as many more famous products from Hokuriku.
Kanto Shokuichi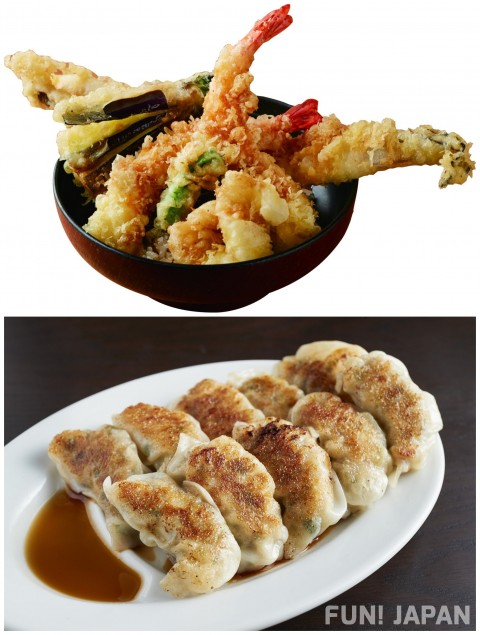 Definitely do not miss the Kanto area within Shibuya-Yokocho! It has some amazing foods such as tempura served over a bowl of rice which was birthed in Edo, as well as Tochigi's famous gyoza! These are all items that have been loved by the Japanese from long ago all the way to the present day.
Tōkai Shokuchi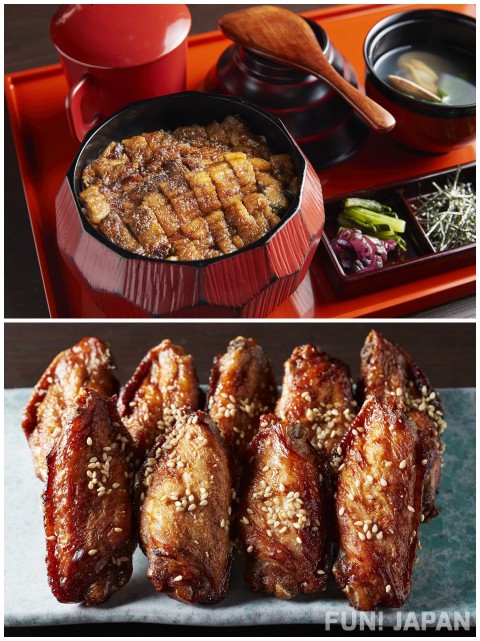 From eel hitsumabushi to fried chicken wings, find everything delicious from Nagoya here, as well as Shizuoka's Hamamatsu gyoza and Mie's lobster sashimi! Sure to get anyone excited!
Kinki Shokuichi ① & ②

There are 2 different stores for Kinki Shokuichi, they include lots of delicious foods such as Kobe beef steak, Osaka's kushiage (deep-fried skewered meat and vegetables), and many more simple yet delicious foods for you to enjoy.
Kyushu Shokuichi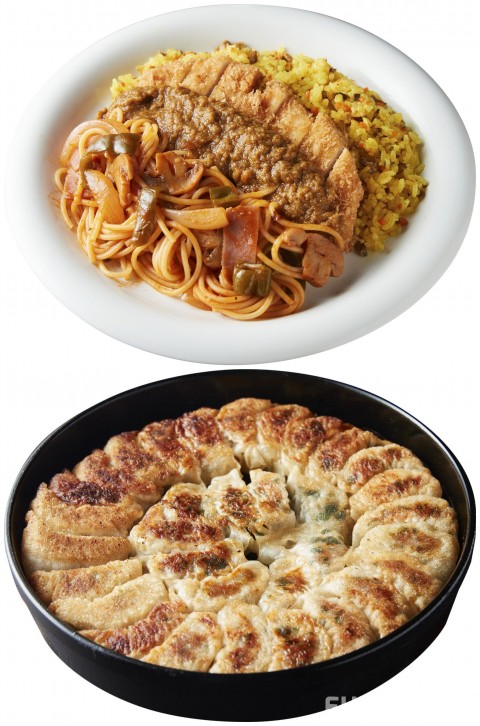 Fukuoka's iron pot gyoza, Nagasaki's Turkey-style rice, and many more delicious and unique b-grade gourmet meals; come here and you'll be able to experience anything and everything!
Okinawa Shokuichi

Here we have a lineup of typical products you would find in Okinawa such as "Tacos Rice" and "Okinawa Soba".
You can also find "Yokohama Chinese Shokuichi" where you can eat some Chinese foods such as dumplings, "China Shokuichi" where you can enjoy pufferfish, or maybe some Sanuki udon at "Shikoku Shokuichi"? There are various other meals you can find here such as Korean food, Sumo food, chicken-specialty restaurants, seafood-specialty restaurants, and some retro-style cafes with simple snacks, there is anything and everything you can think of!
If you're someone who visits Japan, wants to visit a lot of different locations but doesn't have the time, then we would highly recommend experiencing at least the various delicious foods they have to offer at "Shibuya-Yokocho" next time you're in Japan!
Information & How to Get to Shibuya Yokocho
Name:Shibuya Yokocho
Address:150-0001 Tokyo, Shibuya City, Jingumae, 6 Chome−20−10 MIYASHITA PARK South 1F
Business Hours:24H(Certain stores may close at midnight)
Holidays:Varies depending on individual institution
Access:3-minute walk from Shibuya Station
[Survey] Traveling to Japan
Recommend