Shiratani Unsuikyo Ravine on Yakushima Island, Japan- A Trip to the Forest of Princess Mononoke.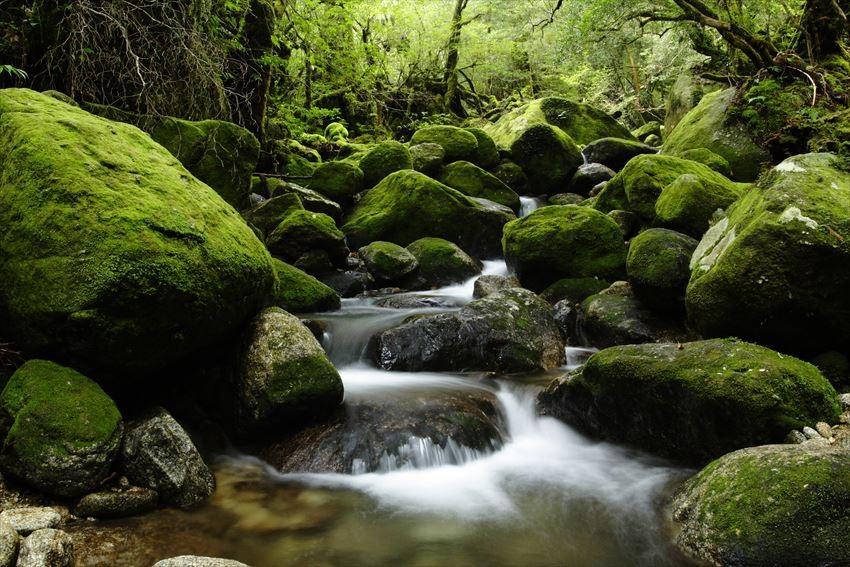 Yakushima Island is in between Okinawa and Kagoshima at south Kyushu. It is designated as a world natural heritage, and it is the treasure land of the most splendid nature in Japan. Among all magnificent creations there, the most famous one is Yakusugi (Yaku cedar) and Jomon cedar, the representative cedar of all. While for fans of Ghibli's movies, Shiratani Unsuikyo Ravine cannot be missed. It was the place where director Hayao Miyazaki got inspired for the movie "Princess Mononoke" when he visited the place alone.
What is Shiratani Unsuikyo Ravine on Yakushima Island?
A natural forest with a lot of Yakusugi cedar trees, and a place to enjoy trekking. There are three main routes for visitors to choose from based on their strength and time. Yayoi cedar, the circular passage, seven cedars, Bibinko cedar…there are a lot of unique cedar trees to see.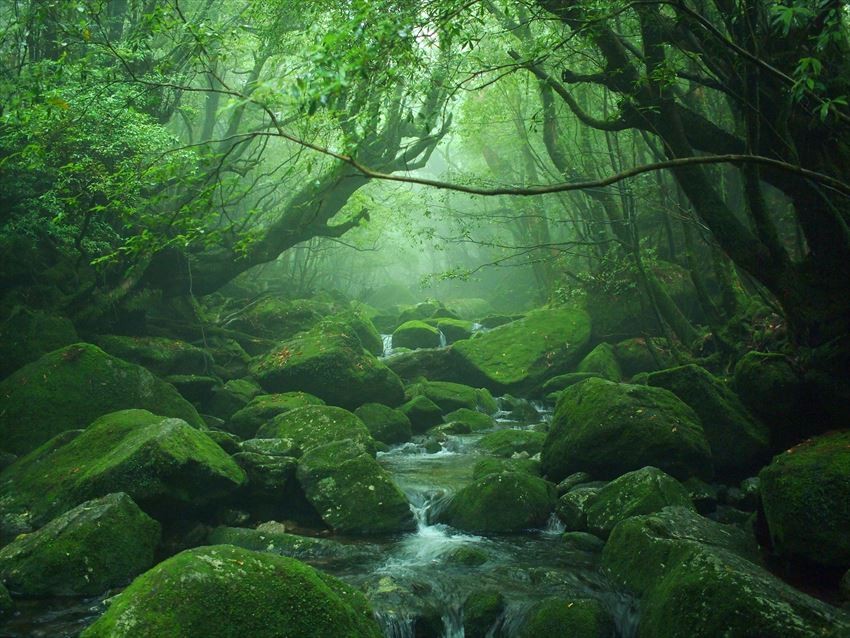 The Forest of "Princess Mononoke", a forest of liverworts
Here is one of the highlights of the Shiratani Unsuikyo Ravine. It is the forest of liverworts that inspired the creation of the Ghibli movie "Princess Mononoke". The dark green liverworts cover the whole horizon and give out a mysterious atmosphere. There is not a shadow of a doubt that this imagination arousing scenery would also impress those have not watched the movie.
By the way, all these liverworts are warm to touch. Just feel them tender and love the natural sweetness.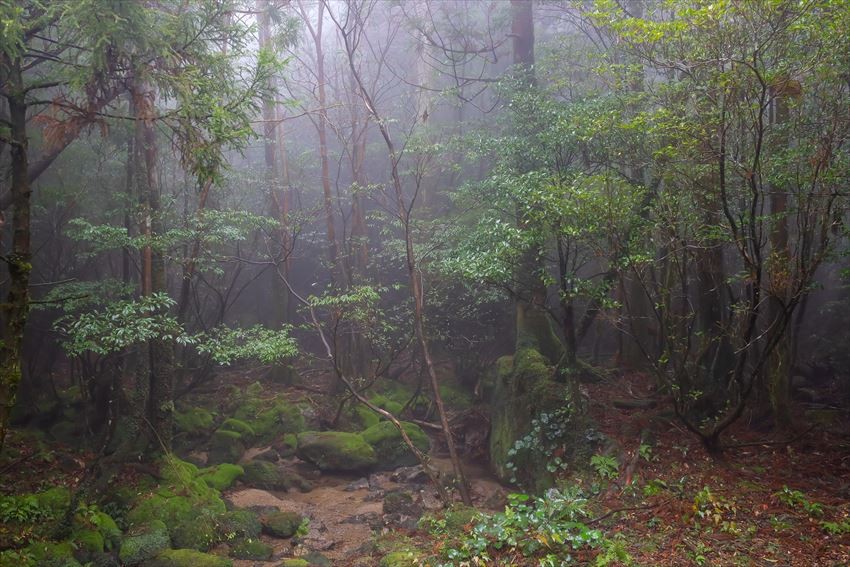 Spot Information
Name: Shirarani Unsuikyo Ravine

Address: Miyanoura, Yakushima-cho, Kumage-gun, Kagoshima
Location: Take the bus/Miyanoura Harbor Bus ay Miyanoura bus stop/Miyanourakoh (harbor) entrance and get off at the terminal " Shirarani Unsuikyo", it takes approx. 40 mins.
Admission fee: JPY 300 (high school or above) as the supporting fee for forest environmental management and bus fare JPY550
Credit card: not applicable
[Survey] Traveling to Japan
Recommend