【47 Prefecture's of Japan: Tokyo edition】Edokko temperament is now merely a superstition? The world's most populous city with few locals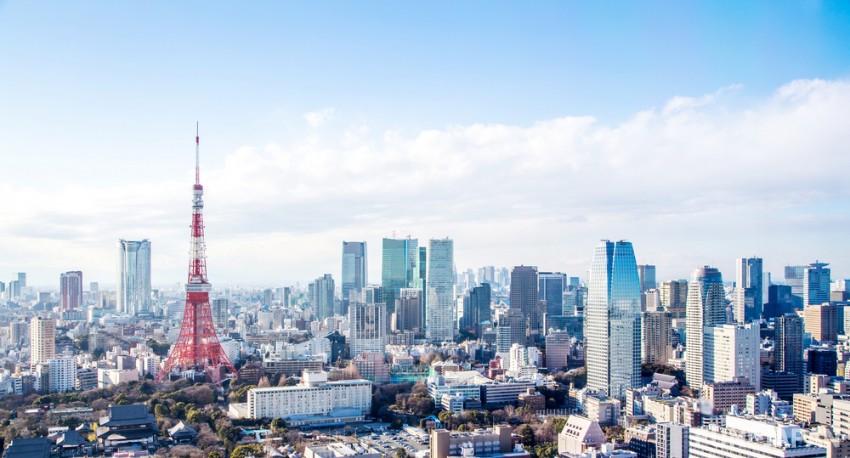 There is a total of 47 prefectures in Japan.

Just as the townscapes, activities, and gourmet foods differ from region to region, the characteristics of local people also vary. In this series, we will delve into the local circumstances of each prefecture by introducing attractions and local people's tidbits.
This time, we will focus on Tokyo, which is ranked high every year in the "World Population Ranking"! In this episode, let's learn about the realities of Tokyo, home to the popular tourist destinations such as Shinjuku, Shibuya, Harajuku, and Akihabara.

"Tokyo is my hometown" is rather a rare case! The reason why many locals from other prefectures come to Tokyo to go to university or find a job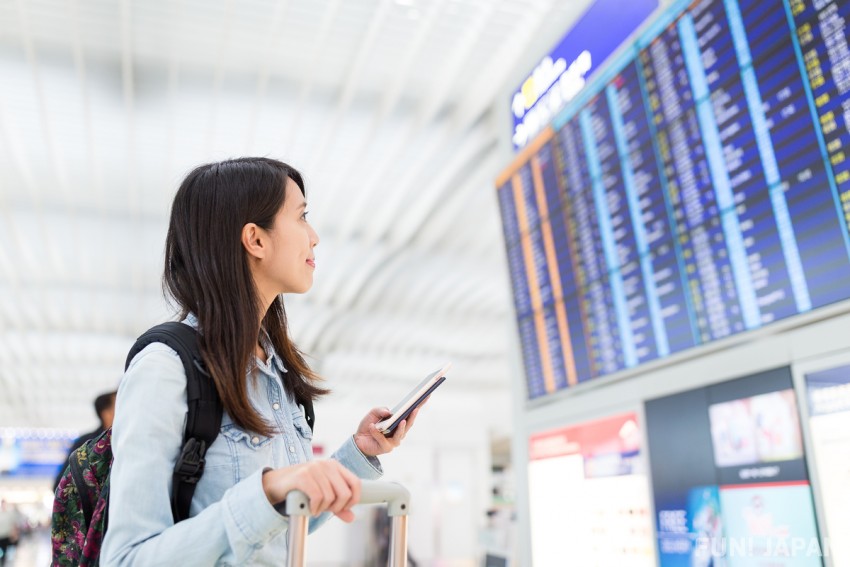 Tokyo, one of the most densely populated areas in the world. In 2022, it was recorded as the number one major city in the world, with a population density of 6,399.46 (people/㎢), which is the highest in Japan (population ranking of all 47 prefectures in Japan). Crowded train stations and packed trains on weekday mornings are a symbol of the large number of people in Tokyo.

However, even though the total population is large, there are actually not that many people who are born and raised in Tokyo.
Due to the well-developed public transportation system in the Kanto region, many people from the Kanto region, such as Saitama and Kanagawa prefectures, commute to companies and schools in Tokyo. In addition, there are many cases where people from local cities yearn for the big city like Tokyo, and move to Tokyo for further education, employment, or workplace transfers.
Particularly, here are many cases in which people move to Tokyo after graduating from high school to attend university. In fact, even in the past "Survey on the number of population inflows and outflows by prefecture when entering university", Tokyo ranked first among 47 prefectures by far, and differences in numbers when compared to the popular regional cities such as Osaka, Kyoto and Fukuoka are huge.
In fact, when the author was a student at a certain university in Tokyo, I asked classmates in seminars and clubs, "Are you from Tokyo?" There was a case that all of them were local people from different prefectures who came to Tokyo. From this, I think you can see the high percentage of people from other areas come living in Tokyo.
Say goodbye to the rough-tempered Edokko image! Tokyo people who are good at caring and have high pride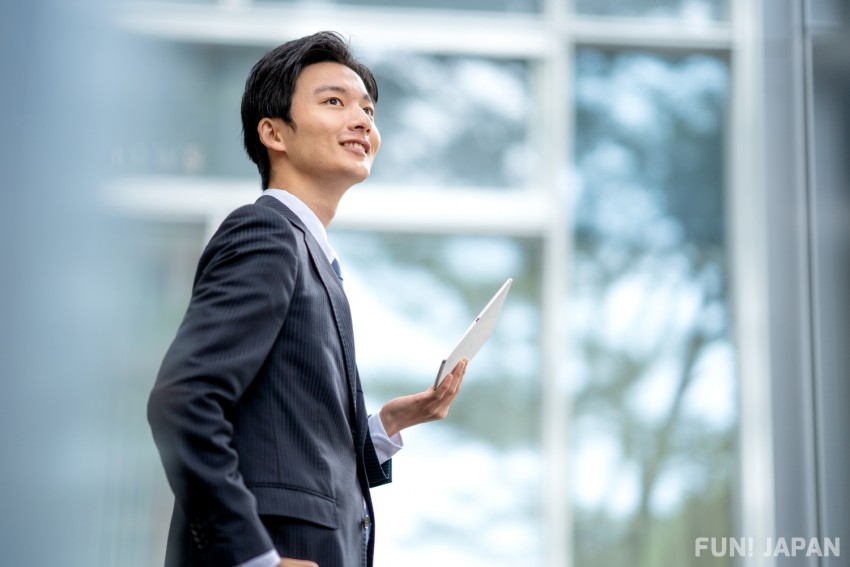 As mentioned above, people gather in Tokyo from various places. For this reason, people who have lived in Tokyo for a long time have a broader perspective and are more considerate.

When you think of people in Tokyo, the traditional words that come to mind are "Edokko" (江戸っ子), which is associated with "rough-tempered" and "quarrelsome". However, those coming from rural areas to Tokyo make up nearly half of Tokyo's population, and in today's Tokyo, where there are many tourists from overseas, it is almost impossible to see the Edokko temperament of the locals anymore.
If anything, the impression of Tokyo citizens by others is that many people in Tokyo are flexible and smart in their way of thinking, and are able to get along with anyone. On the contrary, even if people are smiling and friendly, it is difficult to see their true intentions and hearts, so people sometimes say, "Tokyo people are cold" ...
Also, due to the fierce competition in both study and work, the locals are basically severe and meritocracy. There are many famous private schools and prestigious schools in the Tokyo metropolitan area, so many people are accustomed to competition from a young age and have high pride. It is precisely because they interact with people from various backgrounds on a daily basis, the identities of Tokyo people are the dexterity of being able to distinguish between true intentions and public appearances, and the mental strength and high pride that are cultivated in various competitions that are not discouraged by failures and setbacks.
Tokyo's famous residential areas with long history - These are where the real Tokyoites live!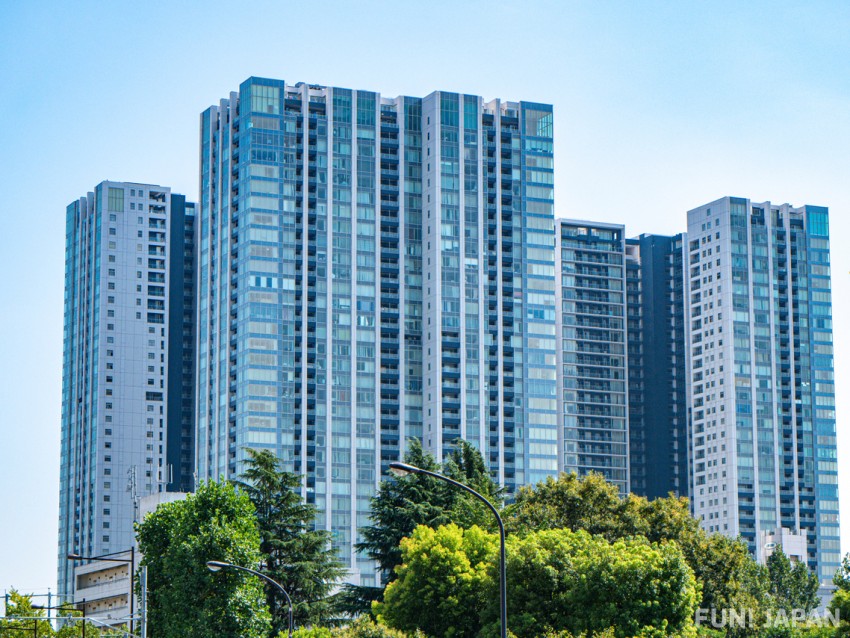 The most important thing when moving to Tokyo or staying for a long time is where to live. Tokyo, the capital of Japan, has many old-fashioned luxury residential areas and residential areas where you can enjoy downtown culture of Shitamachi.

From here, we will pick up famous historical residential areas where you have a high chance of meeting "true Tokyoites" who were born and raised in Tokyo! How about using it as a reference for walking around Tokyo?
Jonan Gozan area (Shinagawa City, Minato City)
Jonan Gozan (城南五山 - literally means 'five mountains south of castle') is a general term for the five luxury residential areas of Hanabusayama, Ikedayama, Shimazuyama, Gotenyama, and Yatsuyama in the triangle area between Meguro Station and Shinagawa Station on the JR Yamanote Line. As you can see from the word "yama" (mountain), these areas are located on hills, and in the past there were residences of feudal lords and residences of former feudal lords.

By the way, Ikedayama also has a Japanese-style garden, Ikedayama Park, which was developed in the back garden of the former daimyo's mansion, and Nemunoki Garden (Silk Tree Garden), which is on the site of the birthplace of the current Empress Michiko, are very famous.
Shoto area (Shibuya City)
Although it is within walking distance from the popular tourist area of Shibuya, it is a quiet residential area where celebrities and public figures have their own luxurious residences. It is also characterized by art galleries and cultural facilities, including the Shoto Museum of Art and Toguri Museum of Art.

Seijo area (Setagaya City)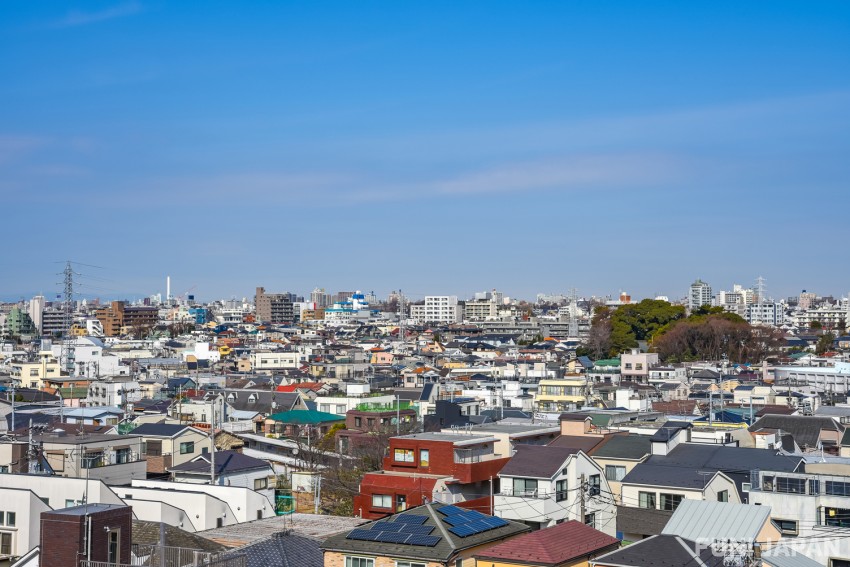 In Setagaya City, where there are many wealthy people, the area around Seijogakuen-mae Station on the Odakyu Line has long been a high-class residential area on a small hill, and there are many mansions built on the hill. With Seijo Gakuen school, which has a history of over 100 years since its foundation, it has an aspect of being an academic city, but it is also dotted with historical sites such as Kitami Fudoson. Kunio Yanagida, a famous Japanese folklorist, was involved in the town planning, and it is also known as a town where cultural figures such as Hakushu Kitahara lived. The Denenchofu area in Setagaya is also one of Japan's leading luxury residential areas.

Minami-Azabu/Moto-Azabu area (Minato City)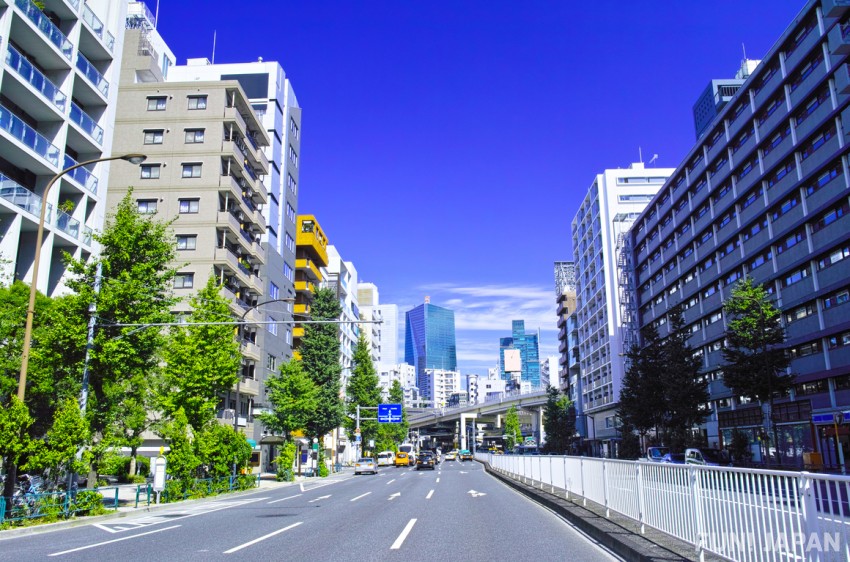 Minami-Azabu and Moto-Azabu are Japan's leading luxury residential areas. There is Azabu Juban shopping street within walking distance, and although it is an area with many slopes and temples and shrines, there are embassies and international schools from countries around the world such as France, Germany, and Switzerland, so you can enjoy an international atmosphere too.

It is also within walking distance from Roppongi, which has many museums, movie theaters, and restaurants. It is also known as a gourmet town, dotted with restaurants run by famous chefs and hidden restaurants frequented by celebrities.
Shirokane/Shirokanedai area (Minato City)
For those of you who know Japan, when you hear the name of Shirokane/Shirokanedai, you may think of the Japanese word "shiroganese". This is a term coined by a certain popular women's fashion magazine and refers to full-time housewives living in the Shirokane/Shirokanedai area. In particular, the appearance of shopping on Platinum Street, where fashionable cafes and boutiques gather, has become a symbol of celebrity women.

If you ask people who have lived in Tokyo for a long time what they think of the Shirokane area, they will say things like "academic", "many parks", and "residential district". This is because this area is located in the southern part of Minato City, bordering Minami-Azabu to the north and Ebisu, Shibuya City to the west.
In addition, there are schools and research facilities such as the Sacred Heart School and the Institute of Medical Science of the University of Tokyo around the area, and there are museums such as the Tokyo Metropolitan Teien Art Museum around Shirokanedai Station, further enhancing the academic atmosphere.
Nihonbashi/Ningyocho area (Chuo City)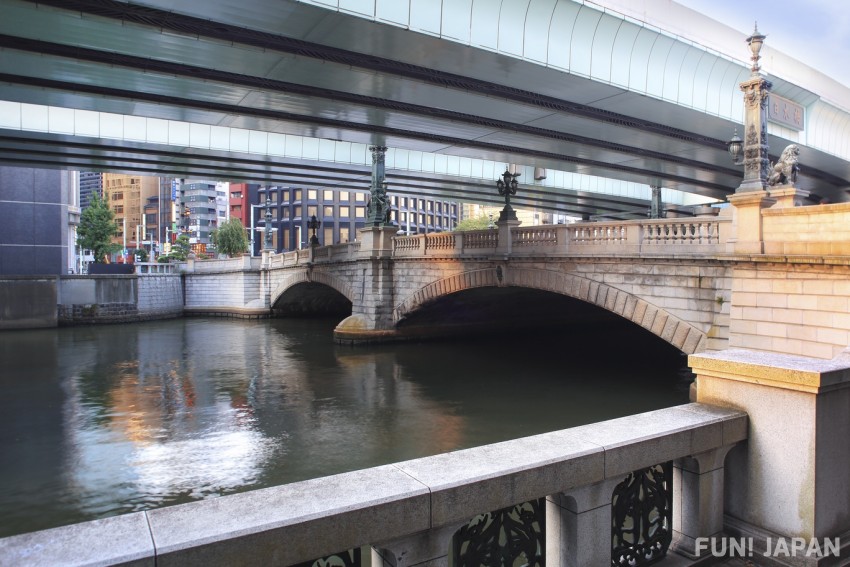 Nihonbashi has flourished as a castle town since the Edo period. Originally, when Tokugawa Ieyasu established the Edo shogunate, it was developed as a town for townsfolk and became the center of commerce and finance as it became the starting point of the Five Highways (五街道 / Gokaido - five inter-city highways to reach other regions in Japan).

Even today, the Tokyo Stock Exchange, office buildings, long-established department stores, famous stores for sushi, tempura, eel, and Western cuisine are lined up, and it is known as a city of finance, commerce, and craftsmen.

Ningyocho is also famous for its downtown atmosphere, and is dotted with charming shopping streets, workshops, and long-established stores that have been in business for over 100 years. It's a city where you have a very high chance of meeting stylish Tokyoites.
Uenosakuragi area (Taito City)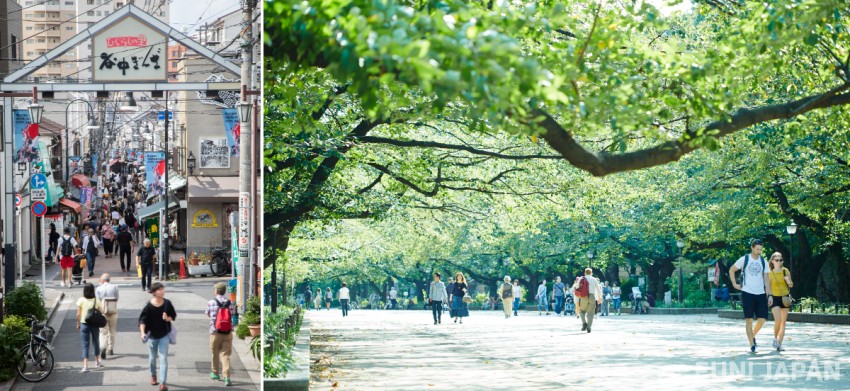 In Taito City where Ueno, Asakusa, Inaricho, Okachimachi, and others have a strong downtown image, these exists Uenosakuragi area located on a hill, which is known as a traditional high-class residential area.

Within walking distance from Ueno Park, and close to the Tokyo Metropolitan Art Museum and the Tokyo National Museum, so you can come in contact with culture, art and rich nature. Located in the surrounding area, it is an area where you can enjoy both traditional Japanese downtown culture, food, and art.
[Survey] Traveling to Japan
Recommend