【47 Prefecture's of Japan: Ibaraki edition】From a wide variety of cuisines to samurai spirit... The prefecture with unique characteristics!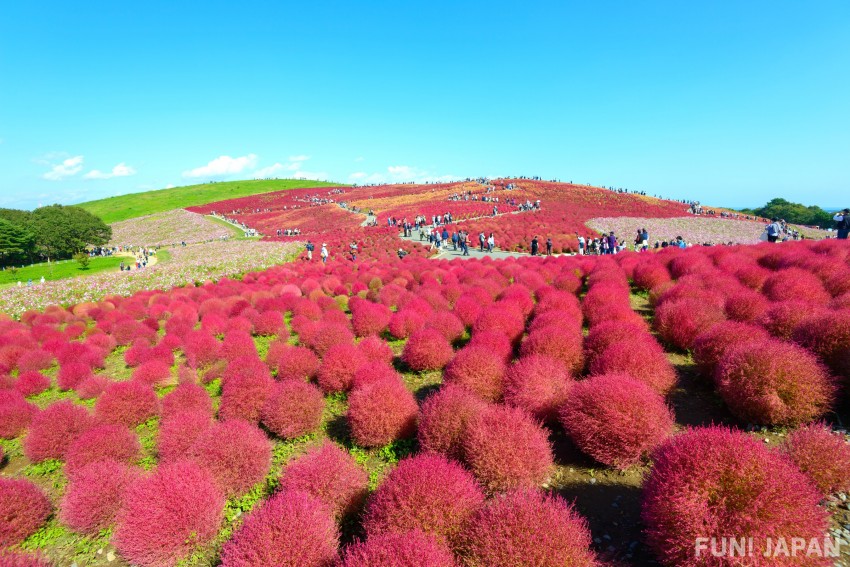 There is a total of 47 prefectures in Japan.
Just as the townscapes, activities, and gourmet foods differ from region to region, the characteristics of the local people also vary. In this series, we will delve into the local circumstances of each prefecture by introducing the attractions and the tidbits of the local.
This time, we will focus on Ibaraki Prefecture located in the Kanto region along with its Kairakuen, which is known for its early-blooming plums, and Mito natto! Let's learn about the characteristics and dialects of the people of Ibaraki together!

Tokyo's commuter town - Ibaraki's temperament comes from the samurai culture of the Edo period!?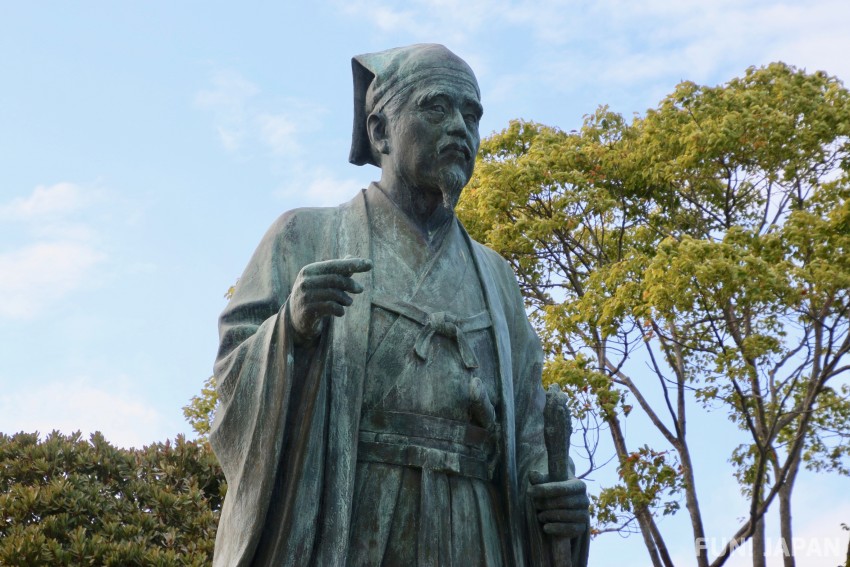 Spread across the expansive land of the Kanto Plain, Ibaraki Prefecture borders the Pacific Ocean to the east. The north side of the prefecture borders Fukushima Prefecture, the west side faces Tochigi Prefecture and Saitama Prefecture, and the south side counnects Chiba Prefecture. Since it is easily accessible from Tokyo using the Tsukuba Express, many people see it as a commuter town.

A famous word that expresses the characteristics of the people of Ibaraki Prefecture is "Ibaraki no San Poi" (茨城の3ぽい), which is a general term for "angry, forgetful, and easily bored" (怒りっぽい・忘れっぽい・飽きっぽい / okorippoi - wasureppoi - akippoi). This is because the Mito Domain, which ruled about half of Ibaraki during the Edo period, was one of the three branch families of the Tokugawa shogunate, and it is said that Mitsukuni Tokugawa (a.k.a. Mito Komon), the famous lord of the Mito domain, was a mischievous and very violent-tempered person. It seems that the people who lived in the Mito area used to describe the rough temperament of the people as "Mito no San poi" (水戸の3ぽい), but eventually it came to be called "Ibaraki no San Poi". By the way, Mito no San Poi are composed of "angry, argumentative, and gritty''.
Ibaraki has a strong image of having many "yankees" (delinquent youths), and has always been ranked high in the ranking of "prefectures that are likely to have many yankees". This may be due to the prefectural character since the Edo period, which is short-tempered, easy to heat up and cool down.
High probability that natto will be served in school lunches! Natto is served over ramen, fried chicken, and izakaya menus?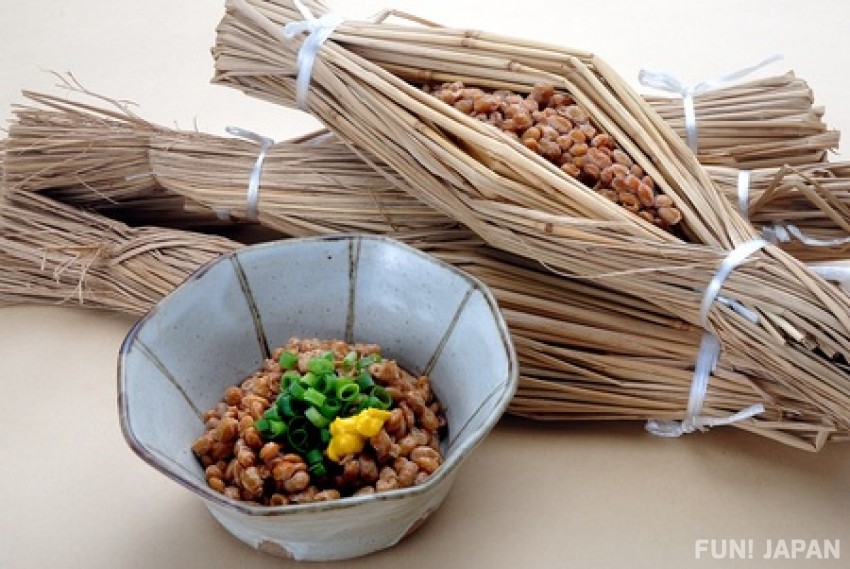 In natto-famous Mito City, Ibaraki Prefecture, natto is indispensable at the dining table of citizens. In Japan, there is a school lunch system (給食 / kyushoku - a system that provides meals to children and school staff, also refers to the meal itself) at elementary and junior high schools, which is equivalent to basic education. It is no surprise that elementary and junior high school lunches searve natto!

As natto is sticky and has a strong smell, it is rarely included in school lunch menus in other areas, but it seems to be a common occurrence for Mito locals.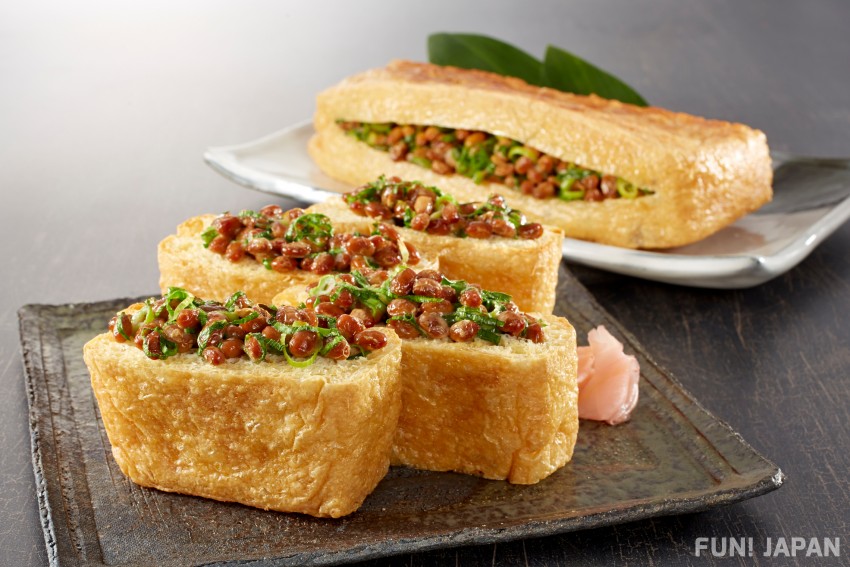 There are many "natto menus" at izakaya in Ibaraki Prefecture, such as natto fried rice, natto chawanmushi (steamed egg), natto omelet using bonito soup stock, hot dogs and fried chicken using natto. Also, in the rest areas along the highways in Ibaraki Prefecture, there are times when people line up for natto ramen.

A lot more unique natto gourmet foods can be found in Ibaraki, such as "jigoku natto" (地獄納豆 - hell natto), which is made by burning straw in a hole dug in the ground and letting the natto rest in the hole for 2-3 days, "soboro natto" (そぼろ納豆), which is a combination of natto and dried daikon radish and marinated in seasonings such as soy sauce, and "hoshi natto" (ほし納豆), which is dried seasoned natto and is perfect as a snack with alcohol! Why don't you try natto gourmet that can only be tasted here?
Actually an agricultural kingdom! The number one melon producer nationwide is not Hokkaido or Shizuoka, but Ibaraki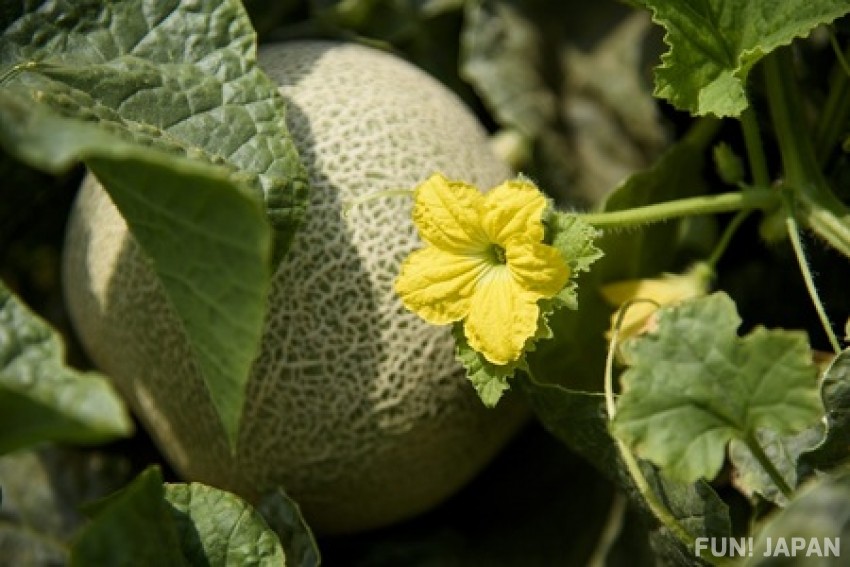 Melon is the queen of sweet and delicious fruits with a rich aroma and dripping juice. When most people think of melon production areas, the first thing that comes to mind for many people is Hokkaido, which is famous for its Yubari melons and Furano melons, and Shizuoka Prefecture, which is known for growing high-quality muskmelons and crown melons. But in fact, Ibaraki Prefecture is the number one production area in Japan. According to the statistics of the Ministry of Agriculture, Forestry and Fisheries, Ibaraki Prefecture ranks first in melon shipments (FY2020 data), and for 23 consecutive years since 1998, Ibaraki has been the number one melon producer in Japan!

Hokota City (鉾田市 / Hokota-shi) is especially famous for melon. More than 9 varieties of melons are grown in the city, such as Otome melon (オトメメロン), which is locally called "spring melon" as it is shipped from mid-April to mid-May, and Ibaraking (イバラキング), an original variety of Ibaraki Prefecture. If you go to a direct sales store, you can buy multiple types of melons. There are also spots where you can eat melon ice cream and melon shaved ice!
In addition to melons, the cultivation of agricultural products is also thriving, and it is famous for its large production volume of lotus root, green pepper, Japanese mustard spinach, mizuna, bok choy, chestnuts, and dried sweet potato. If you're visiting for sightseeing, it's also recommended to visit the farmer's market or Roadside Station (道の駅 / Michi-no-Eki) in search of delicious local products.
Prefectural citizens see Ibaraki dialect deeply rooted in the local community a standard language
The dialect often used in Ibaraki Prefecture is "Ibaraki dialect" (茨城弁 / Ibaraki-ben).

The Ibaraki dialect is a non-accented dialect. For example, in other regions of the Japanese language, "words with the same pronunciation but different meanings" such as "飴" (ame - candy) and "雨" (ame - rain), "橋" (hashi - bridge) and "箸" (hashi - chopstick) are distinguished by different accents, but Ibaraki dialect does not differentiate them. Ibaraki dialect has a strong accent, that's why some people might think that "the way how Ibaraki people speak is difficult to understand", but there are many people in Ibaraki who think that "We are not accentuated. We speak standard Japanese."
From here, we will introduce some typical Ibaraki dialects. However, even if you go to Tokyo or other Kanto areas and show off your Ibaraki dialect, it won't work in many cases. Be careful!
1. なんだっぺ (Na-n-da-ppe)
【Meaning】What is it? What?
【Example】 なんだっぺ。そんなこどもでぎねの?(Na-n-da-ppe. So-n-na-ko-do-mo-de-gi-ne-no?)
【Meaning】 What? You can't even do that?
2. 青なじみ (A-o-na-ji-mi)
【Meaning】Bruise
【Example】青なじみになっちった。(A-o-na-ji-mi-ni-na-chi-tta.)
【Meaning】It became a bruise.
3. いがっぺ (I-ga-ppe)
【Meaning】Good, isn't it?
【Example】その服、いがっぺよ。(So-no-fu-ku,I-ga-ppe-yo.)
【Meaning】Isn't that dress nice?
4. ごじゃっぺ (Go-ja-ppe)
【Meaning】All kinds of bad words about people and things, such as useless, sloppy, bad, and etc.
【Example】ずいぶんごじゃっぺな車だごど。(Zu-i-bu-n-go-ja-ppe-na-ku-ru-ma-da-go-do.)
【Meaning】It's a pretty bad car.
Other articles in this series:
[Survey] Traveling to Japan