【47 Prefecture's of Japan: Shiga edition】Lake Biwa and CLUB HARIE are the prides of Shiga Prefecture!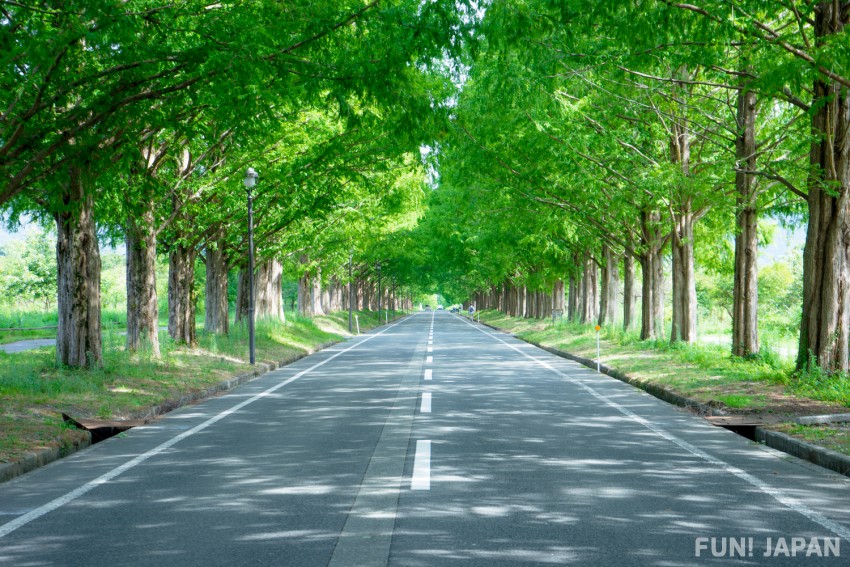 There is a total of 47 prefectures in Japan.
Just as the townscapes, activities, and gourmet foods differ from region to region, the characteristics of local people also vary. In this series, we will delve into the local circumstances of each prefecture by introducing attractions and local people's tidbits.
This time, we will focus on Shiga Prefecture in the Kansai region. Let's learn together about Shiga, which is home to Japan's largest freshwater lake, Lake Biwa, Hikone Castle, and Enryakuji Temple on Mt. Hiei, the head temple of the Tendai sect!
Lake Biwa is the spiritual home of Shiga Prefecture. It is even used for classic driving course and punch line!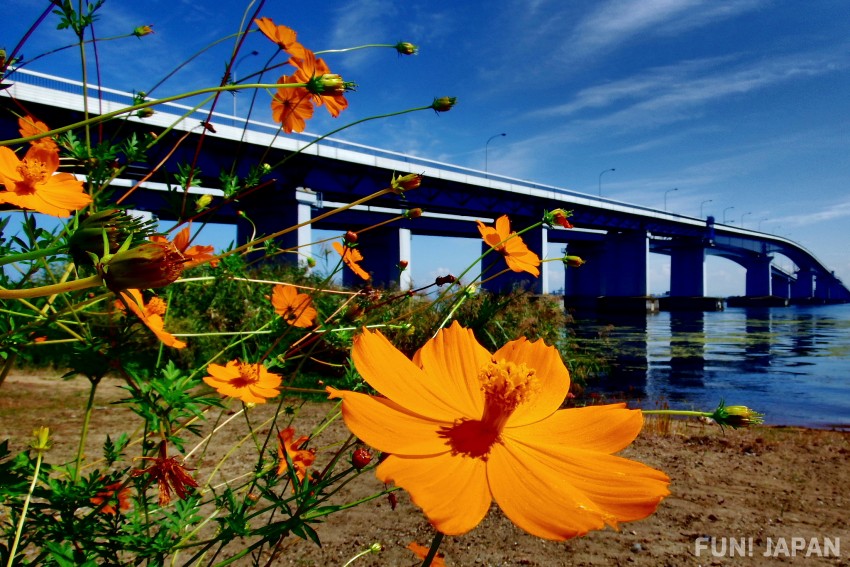 Shiga Prefecture is home to Japan's largest lake, Lake Biwa, boadting an area of 670km2. The length of the shore of Lake Biwa is about 235km, which is about 1/6 of the prefecture's area! In fact, the water of Lake Biwa is actually a precious water resource that is used for tap water, industrial water, and agricultural water in the Kinki region, including Shiga Prefecture, Kyoto Prefecture, Osaka Prefecture, and Hyogo Prefecture through the Seta River and Yodo River.
In addition to Shiga's representative spots, Lake Biwa has an inseparable relationship with the lives of the citizens of Shiga. Here we will introduce some typical characteristics about Lake Biwa!

1. Shiga Prefecture people call Lake Biwa "Umi"! The Lake Biwa experience program with Omi beef is also part of basic education!
It might be surprising that many Shiga residents refer to Lake Biwa as "Umi" (うみ - normally means 'sea'). During summer, locals often use the term in conversation like "Wanna go to Umi (Lake Biwa)?". There are various reasons for this, but one of the leading ones is that Lake Biwa was used to be called "Omi" (おうみ). Originally, Lake Biwa was described as "Afumi no Umi" (淡海乃海),"Ahaumi" (淡海), and "Chika-ahaumi" (近淡海), in old Japanese books. The pronunciation "Ahaumi" changed to "Afumi", and eventually it came to be called "Oumi".

Another saying is that "Umi" is derived from "Uminoko", a lake stay experience program that all Shiga residents experience when they reach the fifth grade of elementary school. This is a one-night, two-day accommodation experience on an educational ship named "Uminoko" (うみのこ), hence the name.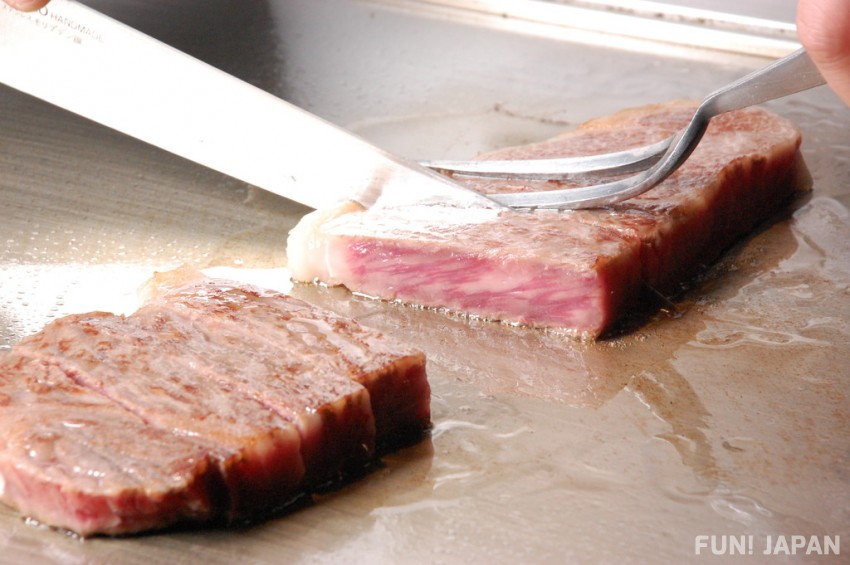 In this join-shcool accommodation experience, children from different schools study and train together. They eat Omi beef steak and other dishes, and naturally get along with each other. Sometimes students get to meet up with old friends who went to different middle school or high school through Uminoko as well. By the way, Omi beef steak is usually served for meals! Since this "Uminoko" is familiar to all the residents of the prefecture, it is even said that it is natural that people call Lake Biwa as "Umi"!
2. In Shiga, you can only be a full-fledged person after being able to go one lap around Lake Biwa!?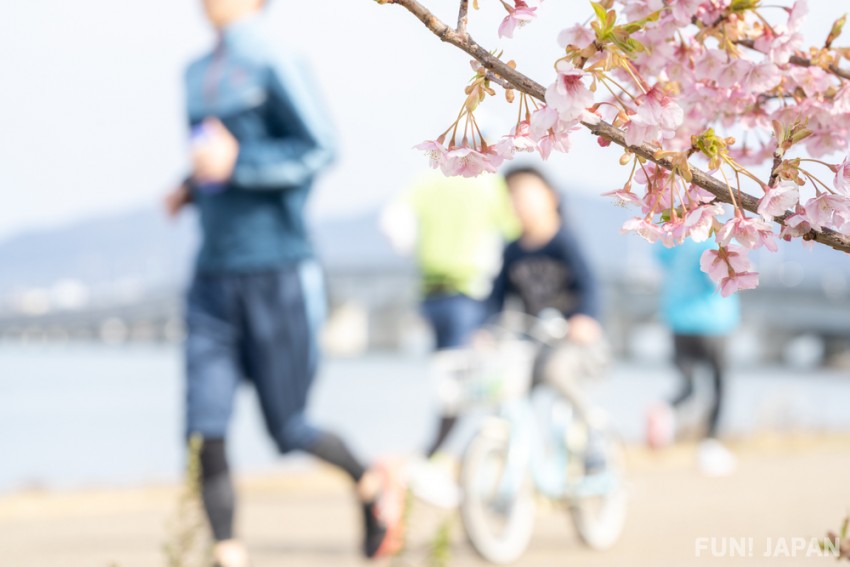 In Shiga, "one lap around Lake Biwa" is called "Biwaichi" (ビワイチ). Biwaichi used to refer to "driving around Lake Biwa for beginners who have just obtained a driver's license", but recently, the number of tourists who go around Lake Biwa on a road bike has increased, thus "Biwaichi = cycling" is trending! Hundreds of cyclists ride along the lakeshore during holidays and tourist season, and cycle stations are increasing in various places.

Furthermore, the biggest highlight was the establishment of "Biwaiichi Day" on November 3rd. This is a day set by Shiga Prefecture in connection with "good cycling," in order to get people familiar with cycling around Lake Biwa. A stamp rally and various events will be held for a week from November 3rd to 9th, making Lake Biwa a "must-visit at least once in a lifetime" location to every Shiga prefecture resident.
3. Shiga Prefecture's signature line, "Stop the water from Lake Biwa!" is actually impossible!?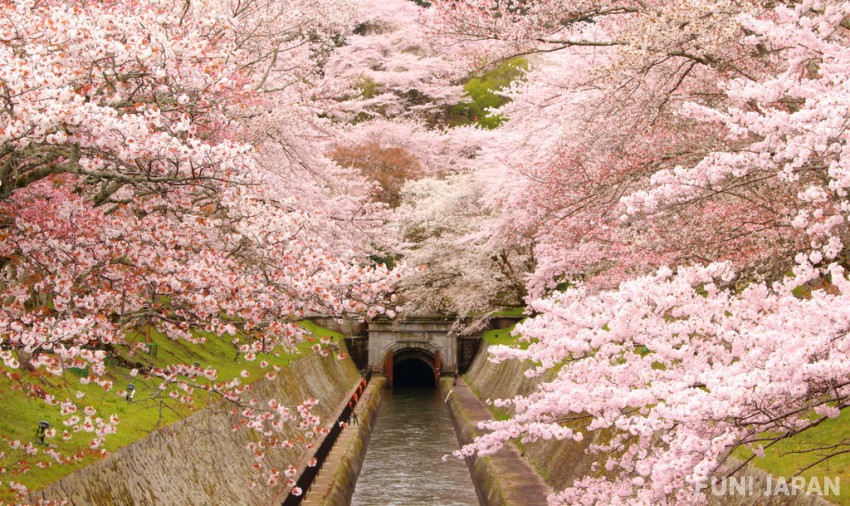 As mentioned above, the water of Lake Biwa is used not only in Shiga but also in Kyoto, Osaka, Hyogo, etc. Therefore, when arguing with the people of Kyoto, which is located downstream of Lake Biwa, Shiga people use the phrase "Stop the water from Lake Biwa!" (琵琶湖の水を止めるぞ! / Biwako no mizu wo tomeruzo!) as a counterattack.

However, it turns out that actually, Lake Biwa Canal is managed by the Kyoto City Waterworks and Sewerage Bureau, and the city of Kyoto actually stopped the water from Lake Biwa about 120 years ago. Given that, it seems that Shiga citizens are on the losing their ground in using such phrase... It will be interesting to see how Shiga citizens will respond to Kyoto citizens counter such counterattack line by saying, "We actually have the right to stop the water!"
Baumkuchen from CLUB HARIE is the classic souvenir of Shiga Prefecture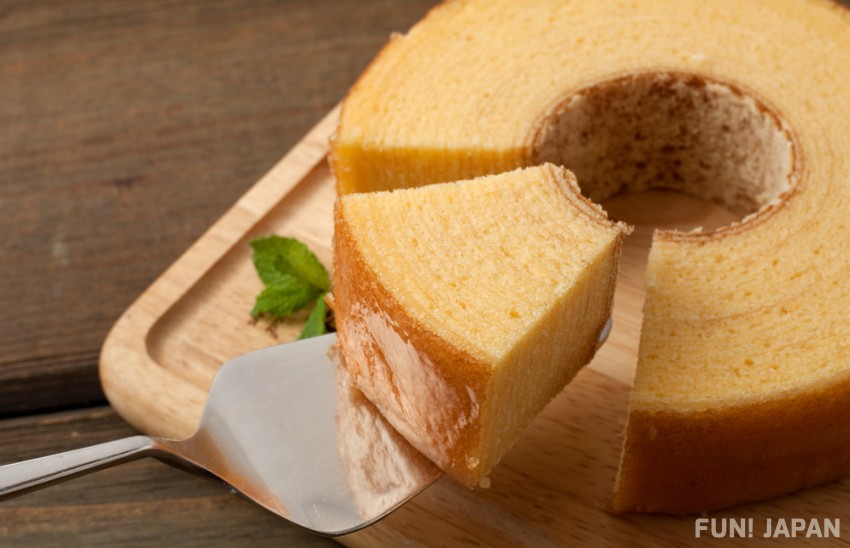 Baumkuchen from CLUB HARIE is popular for its soft and fluffy texture that is moist and gentle when you put it in your mouth. Today, it is known as the "Baumkuchen that creates long lines of queue" and even has branches in airports and department store basement floors in Japan, but it actually originated in a long-established Western-style confectionery shop in Shiga Prefecture.

Established in the Meiji era, the long-established Japanese confectionery shop "Taneya" (たねや) started manufacturing Western confectionery in 1951 and created Baumkuchen in 1973. After all these years, Baumkuchen baked by craftsmen has now become popular and a representative brand of Baumkuchen in Japan. Therefore, for Shiga residents, CLUB HARIE's baumkuchen is the pride of Shiga along with Lake Biwa, as well as a classic souvenir of Shiga.
By the way, at CLUB HARIE Yokaichi no Mori (CLUB HARIE 八日市の杜), you can try chocolate Baumkuchen that is only available at the store. Surrounded by trees, it has a secluded atmosphere and the limited-edition Baumkuchen is extremely popular, making it a sightseeing spot where people line up in queue even before it opens.
Other articles in this series:
[Survey] Traveling to Japan