【47 Prefecture's of Japan: Fukui edition】Not just Tojinbo and Echizen Ono Castle, but in fact a prefecture full of world-class tourist spots!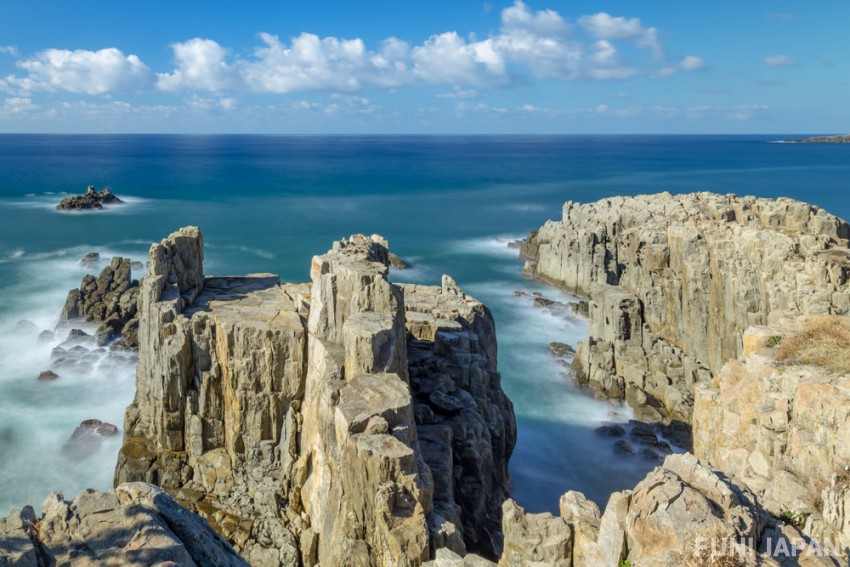 There is a total of 47 prefectures in Japan.

Just as the townscapes, activities, and gourmet foods differ from region to region, the characteristics of local people also vary. In this series, we will delve into the local circumstances of each prefecture by introducing attractions and local people's tidbits.
This time, we will focus on Fukui Prefecture, which borders the Sea of Japan. With Echizen crab as its renown gourmet dish, the sea such as the Echizen coast in the north and Wakasa Bay in the south, Tojinbo where you can see strangely shaped rocks, and Echizen Ono Castle, a castle in the sky floating in a sea of clouds, are also famous. Let's learn about Fukui Prefecture together this time!

Fukui vs Kanazawa - eternal rivals after Kyoto vs Osaka
Fukui Prefecture belongs to the Hokuriku region, along with Niigata Prefecture, Toyama Prefecture, and Ishikawa Prefecture. All of the prefectures in Hokuriku area borders the Sea of Japan, knows for its delicious seafood and hot springs. However, it seems that citizens of each prefecture are usually aware of each other as rivals, probably because they are often compared among themselves...

In particular, Fukui Prefecture has a strong sense of rivalry with Ishikawa Prefecture (mainly Kanazawa) that it is kind of a taboo to talk about Kanazawa in front of Fukui citizens, similar to that between Kyoto and Osaka.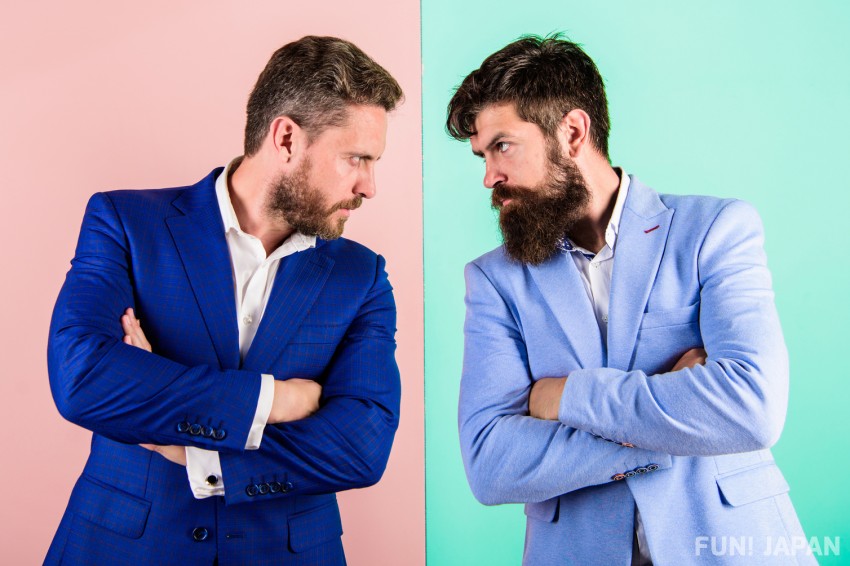 While Ishikawa boasts sightseeing activities such as Kanazawa's Kenrokuen Garden and gold leaf, Fukui residents often raise the following topics when they brag about their hometown.

Local pride of Fukui citizens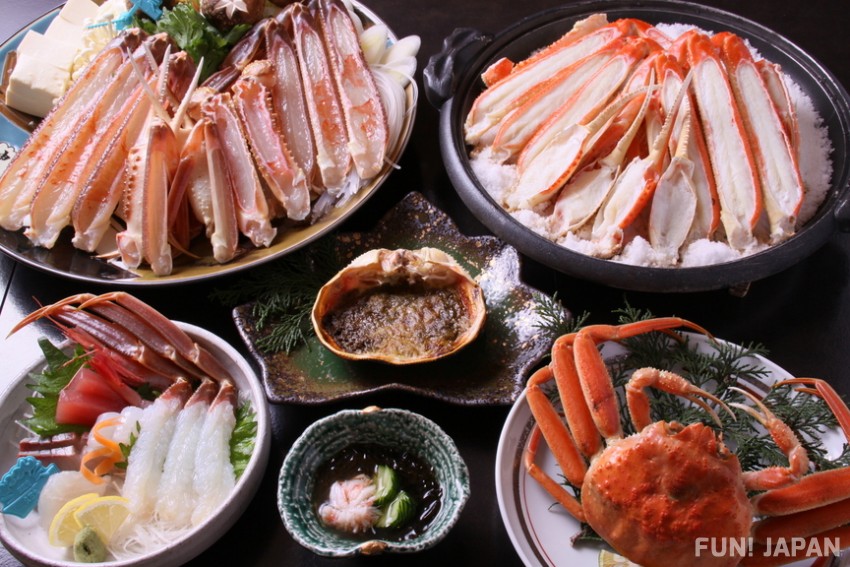 Shibamasa World is Hokuriku's No. 1 popular swimming pool, where you can enjoy about 50 thrilling sliders



Fukui is home to Fukui Prefectural Dinosaur Museum, one of the world's three largest dinosaur museums
Everyone loves Echizen crab, a specialty of Fukui
No. 1 happiness in Japan♪
There is no airport in the prefecture, but Komatsu Airport is about an hour away by bus, so access is good!
Can simply go on a day trip to Kyoto and Osaka
When speaking of swimming in the sea, it has to be Fukui. There is Hokuriku's Hawaii, Mizushima!
The Japanese sake "Born" (梵), a regular gold medalist in international competitions, is from Fukui
With all the above to brag, Fukui Prefecture has world-class sights and activities that are comparable to Ishikawa Prefecture, which has Kanazawa as the representative.

The next time you meet a Fukui citizen, be sure to listen carefully to what they are proud of!
Fukui Prefecture boasts No. 1 in Happiness in Japan! Enthusiastic about education, hellish amount of homework for students, but also produces many presidents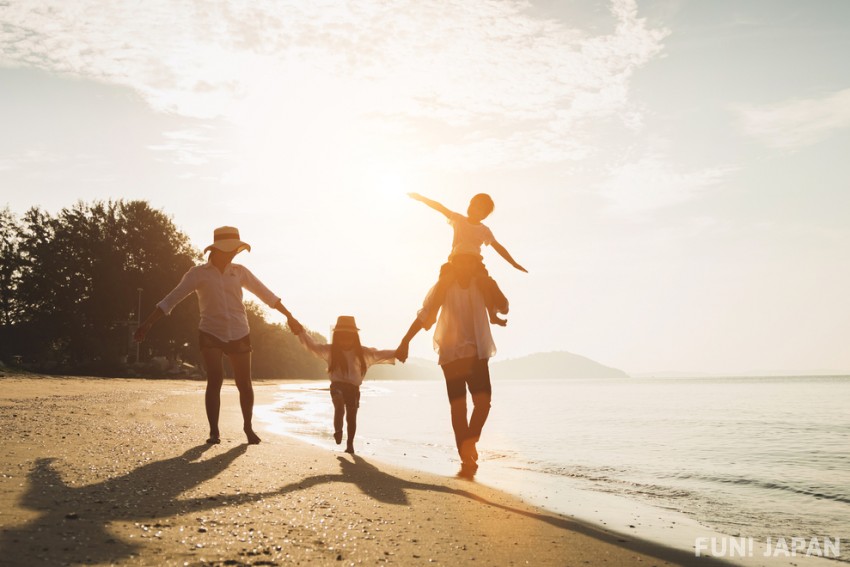 Fukui Prefecture actually ranks first overall in the 2022 Happiness Ranking of All 47 Prefectures (edited by the Japan Research Institute). Even more amazingly, following the 2014, 2016, 2018, and 2020 editions, this time it has won the "No.1 Happiness in Japan" five times in a row!
A major reason for this is that it has the environment which provides a stable job, especially in the manufacturing industry such as textiles and eyeglasses. The ratio of working women and the ratio of double-income workers are also the highest in Japan.
And what is noteworthy is that the prefecture is very enthusiastic about education. According to the results of the "2021 English Education Implementation Status Survey" released by the Ministry of Education, Culture, Sports, Science and Technology (MEXT) in May 2022, 85.8% of third-year junior high school students in Fukui Prefecture have the ability to "EIKEN level 3 or higher" (EIKEN - a Practical English Proficiency Test in Japan), and 59.6% of third-year high school students hold an EIKEN Level Pre-2 or higher. Exluding 2020 when the survey was postponed, Fukui Prefecture have won the top for both categories four times in a row!
Because the prefecture as a whole puts a lot of effort into education, the amount of homework that students do is enormous!
Elementary school students are always given homework every day, and come home with an overflowing amount of homework especially before summer vacation starts. As a result of this kind of education, students from Fukui Prefecture often rank high in national academic tests.
In addition, Fukui Prefecture has long been famous as a city of "Echizen merchants" who are good at business. It is still known as a prefecture with many company presidents, and the rate of presidents per 100,000 people is 1.37%, which is the highest in Japan for 38 consecutive years.
Fukui Prefecture's representative winter gourmet is Mizuyokan!?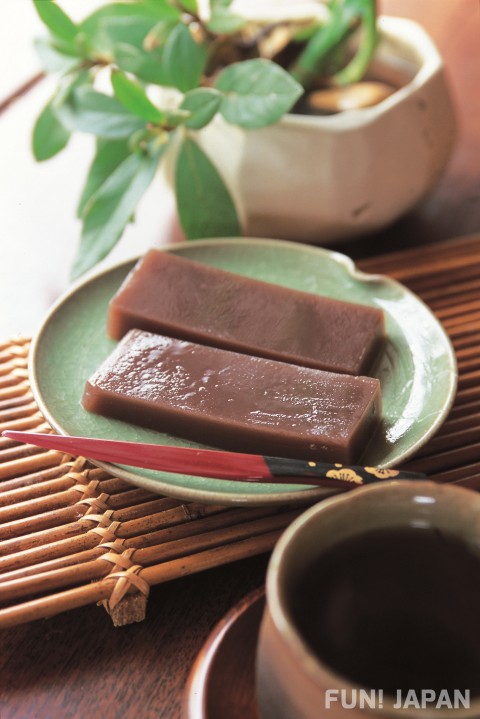 Mizuyokan (水ようかん) is a Japanese sweet made by hardening red bean paste with agar. It's a kind of yokan, but it has less agar and more water than regular kneaded yokan, and is known for its smooth texture and smooth throat.

Because of its cool appearance and fresh taste, mizuyokan is generally eaten as a summer snack, but for Fukui residents, mizuyokan is something they eat in winter!
In Fukui Prefecture, during the cold, snowy months, it is customary for families to warm themselves under the kotatsu, a traditional Japanese heating appliance, while eating mizuyokan that they have cut into portions for the whole family to share.
Features of Fukui mizuyokan 1: Subtle sweetness and light taste
One of the characteristics of Fukui's mizuyokan is its sugar content. Just like regular kneaded yokan, sugar and bean paste are hardened with agar, but the amount of sugar and agar is reduced to keep the sweetness down, resulting in a smooth and light taste.

Due to its low sugar content, it does not keep well. In the days before refrigeration was common, it was difficult to sell it in the summer. Therefore, it is said that Fukui's cold winter temperature was used as a natural refrigerator, and it has created a custom of eating it in winter.
Features of Fukui mizuyokan 2: The size of one block is A4 paper size! Cut into enough portions, then scoop with a spatula
Fukui's mizuyokan is called "fuyu mizuyokan (冬水羊羹 - winter mizuyokan)" or "decchi yokan" (丁稚ようかん), and its appearance is also unique.
The standard is "ichi-mai nagashi" (一枚流し), which is poured into a large A4 size box with a height of about 2 cm.
Fukui's style is to cut the soft watery mizuyokan into 
into individual portions for each family member or friend
, 
and eat it by scooping it up with a spatula.
In the past, many of the products were sold in single-sheet paper boxes, making them unsuitable for souvenirs. But recently there has been an increase in the number of products in plastic containers, making them perfect as souvenirs from Fukui! How about enjoying Fukui's winter gourmet at your hotel or on the Shinkansen?
It's so unique and fun! The Fukui dialect that you definitely want to keep in mind
Fukui also has a "Fukui dialect" like the Kansai dialect. Fukui dialect is considered a standard language by the people of the prefecture and is used in conversation, but it is often said that people from outside the prefecture cannot understand it at all...

So this time, we will introduce some Fukui dialect often used by locals! When you meet people from Fukui Prefecture, be sure to use them in your conversations!
Fukui dialect: tsu-ru-tsu-ru i-p-pai (つるつるいっぱい )
This is the state in which liquids such as alcohol and juice are poured into the glass so that it overflows. Similar to "Mokkiri" in Hokkaido dialect.
Fukui dialect: ho-ya-ho-ya (ほやほや)
It is not the plural form of sea squirt ('hoya' in Japnese). It is a word used as acknowledgement similar to "so-u-so-u" (そうそう - yes, yes) and "so-u-de-su" (そうです - that's right), and other than 'ho-ya-ho-ya', there are also 'ho-ya-no' (ほやの) and 'ho-ya-t-te' (ほやって) and others too.

Fukui dialect: ja-mi-ja-mi (じゃみじゃみ)
A black and white static TV screen that occurs when the TV signal is poor. Some people in Fukui Prefecture think that this word is standard Japanese that people in Kanto and Kansai also say this word normally when the TV is not working well...

Other articles in this series:
[Survey] Traveling to Japan