【47 Prefecture's of Japan: Aomori edition】Aomori citizens are patient and love sweets! What are the prefectural characteristics created by one of the snowiest regions in Japan?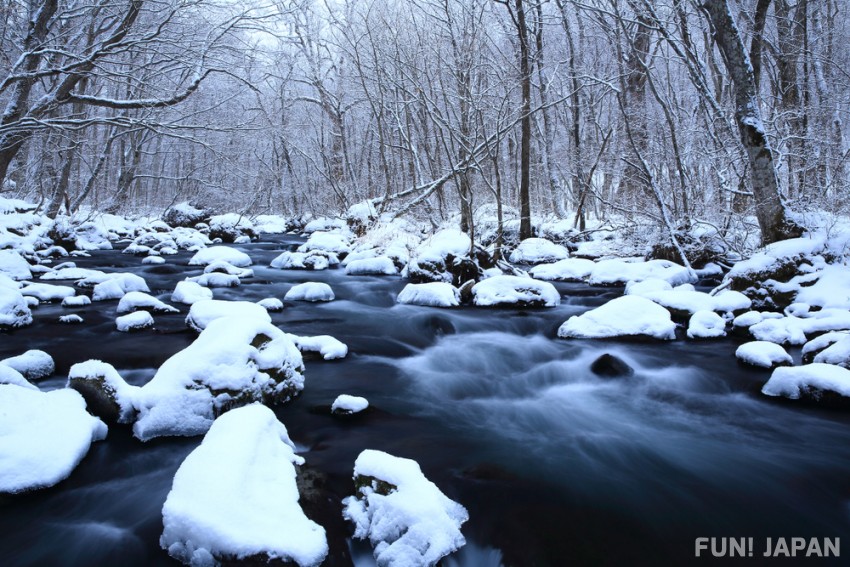 There is a total of 47 prefectures in Japan.

Just as the townscapes, activities, and gourmet foods differ from region to region, the characteristics of the local people also vary. In this series, we will delve into the local circumstances of each prefecture by introducing the attractions and the tidbits of the local.
This time, we will focus on Aomori Prefecture in the Tohoku region. With so many tourist attractions to see and activities to do, such as Hirosaki Park, which is famous for its cherry blossoms, Nebuta Festival in summer, and the scenic Oirase Gorge and Lake Towada, let's learn about such Aomori together in this article!
"Joppari" (stubborn) is Tsugaru dialect! Characteristics of the residents divided into three regions: Tsugaru, Nanbu, and Shimokita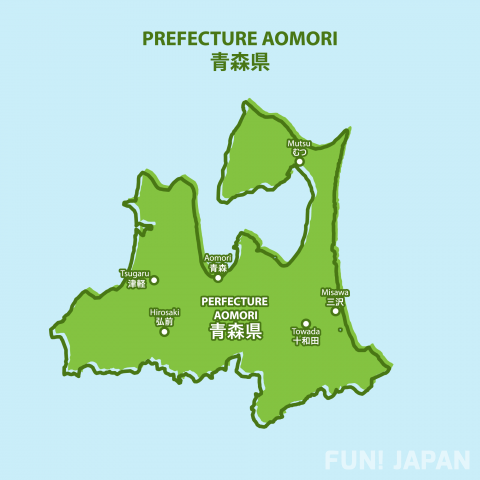 Aomori Prefecture, located in the northernmost part of the Tohoku region, is roughly divided into three areas: the western area "Tsugaru" including Aomori City, the axe-shaped northeastern area "Shimokita" which includes the Shimokita Peninsula, and southern area "Nanbu" which includes the Oirase Gorge and Lake Towada - each has its own dialect and characteristics.

As Hirosaki City, the city famous for apple production, and where one of Japan's three major cherry blossom viewing spots, the Hirosaki Park, is located, is also in the western area, when it comes to "Aomori's prefectural characteristics", it is believed nationwide that many characteristics unique to the people of the Tsugaru region are also true for all of Aomori citizens. Therefore, it is not uncommon for people in Shimokita and Nanbu to think, "That's not true!"
For example, "Joppari seishin" (じょっぱり精神 - meaning: 'stubborn', 'obstinate') is often used to describe a characteristic of Aomori residents. In fact, "Joppari" is a Tsugaru dialect word that means a stubborn person, and the characteristic of people in Tsugaru is "Joppari".
In addition, Tsugaru people are said to have characteristics such as "showy", "obliging", and "cheerful". Such characteristics are extra convincing if you consider the Tsugaru shamisen, which combines the characteristics of stringed and percussion instruments and has a powerful tone, not to mention the passion for festivals held in various places!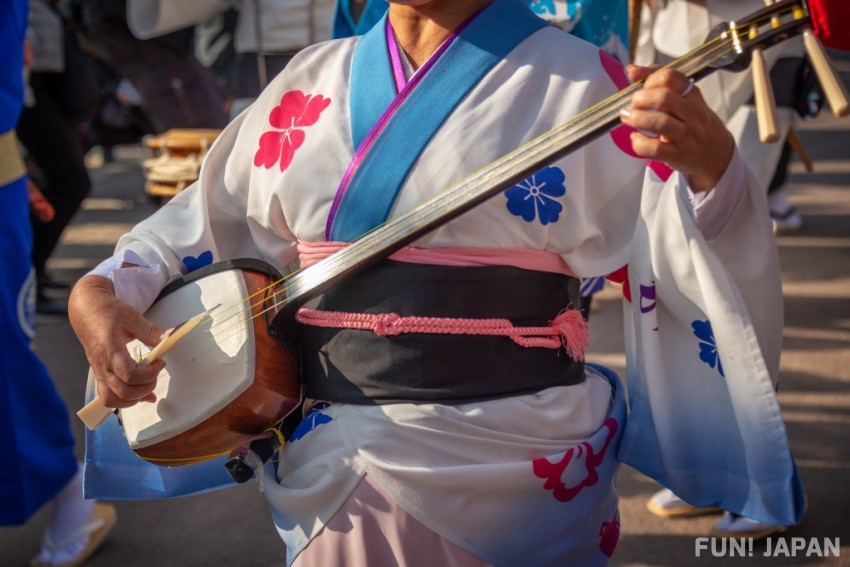 On the other hand, people in Nanbu tend to be quiet and relatively shy. However, once they open their heart to someone, they will treat that person as an important friend. In addition, Tsugaru people have a strong spirit of challenge. In many cases they actively participate in both work and private life, while Nanbu people often take the attitude of waiting rather than making a move on their own. They tend to try to take action while looking at the situation and balance of those around them. Because of this tendency, Nanbu people have long been said to be good at business. Speaking of which, many companies whose headquartered are in Hachinohe City (in Nanbu area) have expanded into various parts of the Tohoku region include SUNDAY Co., Ltd., which operates 112 stores in six prefectures in the Tohoku region, and Universe Co., Ltd., which operates supermarkets in Aomori, Iwate, and Akita.

When you think of Aomori prefecture, you might think of Tsugaru and Nanbu, but don't forget "Shimokita" as well. Shimokita people have both a Tsugaru-like personality and a Nanbu-like friendly personality. While they are cheerful and has a lot of excitement at gatherings among locals, they are also quite shy and quiet when it comes to people other than their acquaintances.
Aomori Prefecture is a prefecture that has produced many female company presidents! Is it due to the short life expectancy of men?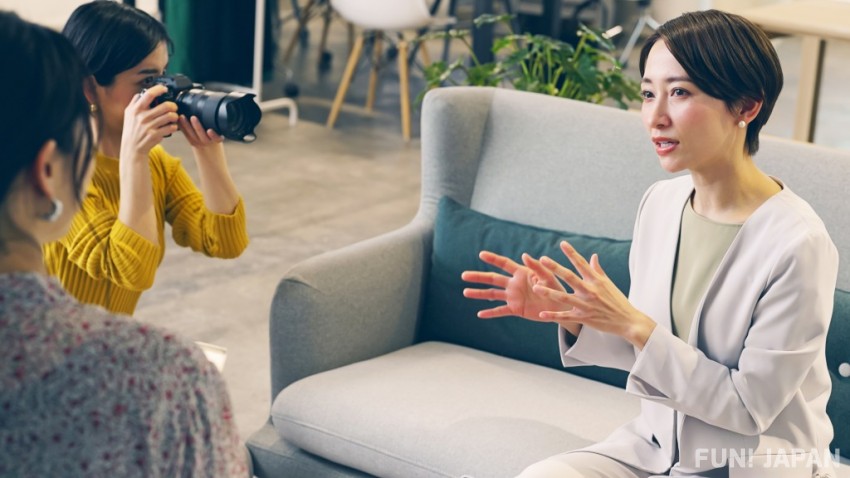 One of the characteristics of Aomori citizens is the high social status of women. In fact, from 1990 to 2010, Aomori had the highest ratio of female company presidents in Japan. As of April 2021, the ratio of female company presidents of Aomori is 10.9%, which ranks 3rd after Okinawa at 11.4% and Tokushima at 11.3%! This is a high level compared to the national standard of 8.1%. (Reference: Teikoku Databank, "Proportion of female company presidents by prefecture in 2021")

In a prefecture with many female presidents, people often use phrases that express their strong wills and hard work, such as "Tsugaru women speak their minds clearly" and "Nanbun women work hard". However, it is said that this high percentage of female presidents is related to the short life expectancy of men.
According to the "Trends in average life expectancy (men)" in the life expectancy tables by prefecture compiled once every five years by the Ministry of Health, Labor and Welfare, from 1965 to 2015, the average life expectancy of men in Aomori was the shortest in Japan, and the lowest for both men and women. According to the 2015 data, the average life expectancy of men is 78.67 years old, which is 7.26 years shorter than that of women at 85.93 years old. As a result, there is a high proportion of family succession, where the father or husband who was the president dies and the daughter or wife takes over. In fact, according to Teikoku Databank's "Women's Appointment Background (Overall, 2021)", the ratio of family succession is 50.8% nationwide, whereas that of Aomori is 62.4%, which is more than 10% higher than the whole country.
It was the world's heaviest snowfall area in the past!? What are the three "sacred treasures" of winter in Aomori City?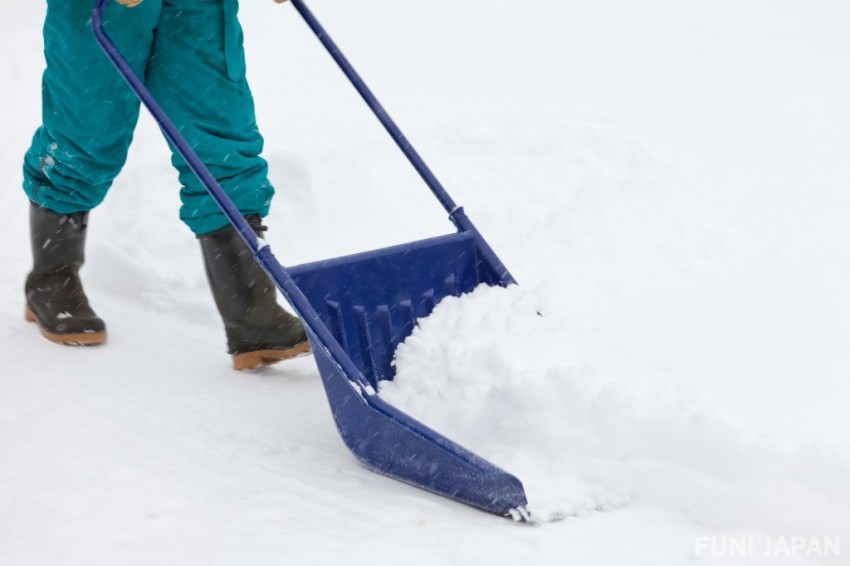 In December 2021, more than 1m height of snow (111cm) was observed, breaking the record of heavy snowfall for December observed for the first time in 37 years. A year later,  another record-breaking 146 cm of snow was observed in Aomori City on February 6, 2022! In fact, in a survey on heavy snowfall areas by the weather information media "AccuWeather" in the United States, Aomori was ranked number one in the world for "annual snowfall in a city with a population of 100,000 or more".
Heavy snowfall might just cause limited inconvenience to short-term tourists, but when it comes to facing more than 1m of snow piles up on roofs and creates walls of snow all over the city, it can surely interfere with daily life for sure.
For this reason, Aomori citizens have three sacred treasures in their homes to help them spend the winter. These are "snow dump", "snow brush" and "boots".
Three sacred treasures for Aomori Prefecture to spend the winter
①Snow dump
In the Tohoku area, a familiar tool for shoveling snow is a "snow dump" (スノーダンプ) - a Japanese-English word for hand-held snow shovel. By the way, it is also called "Mama-san dump".

This is because it takes too long to clear the snow with a regular scoop, so you step on it with your foot and stick a shovel into the snow to scoop it up. Snow shovel uses the whole body, so it can efficiently clean up a large amount of snow.
②Snow brush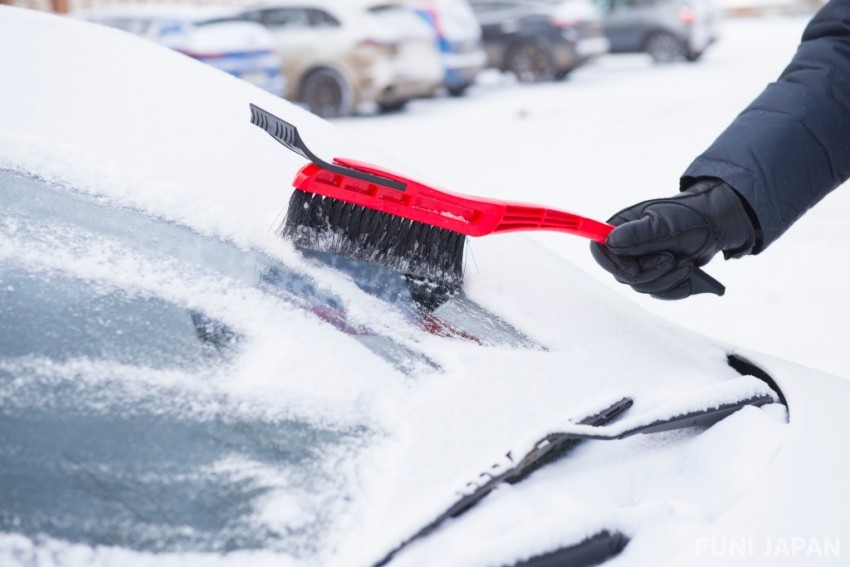 A "snow brush" that removes snow accumulated on the car is one of the must-have items in cars during the snow season in Aomori Prefecture, which is a motorized society.
③Snow boots/long boots
During winter, the roads in Aomori Prefecture are often covered with snow or frozen, making snow boots another essential item.

If you walk in sneakers that are not waterproof or water repellent, there is a risk that the inside of your shoes will be soaked by the melting snow or you may slip on the frozen road surface. It is highly recommended if you are going to Aomori in winter, be sure to bring special shoes.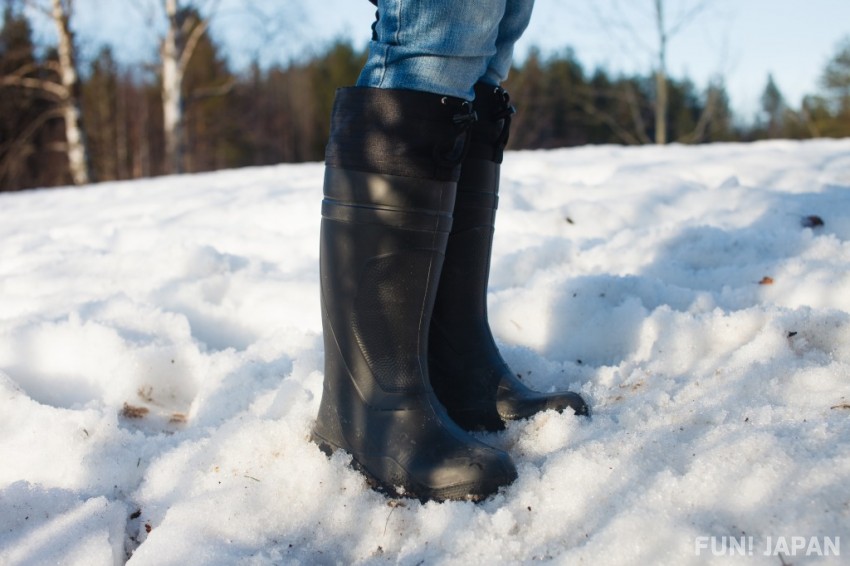 Osekihan and chawanmushi... Aomori's sweet food other than apple pies
These are two dishes that are eaten to celebrate specials occasions. In Aomori Prefecture, hospitality dishes are often sweetened. For example, "osekihan" is glutinous rice cooked with azuki beans and other ingredients, giving it a red appearance.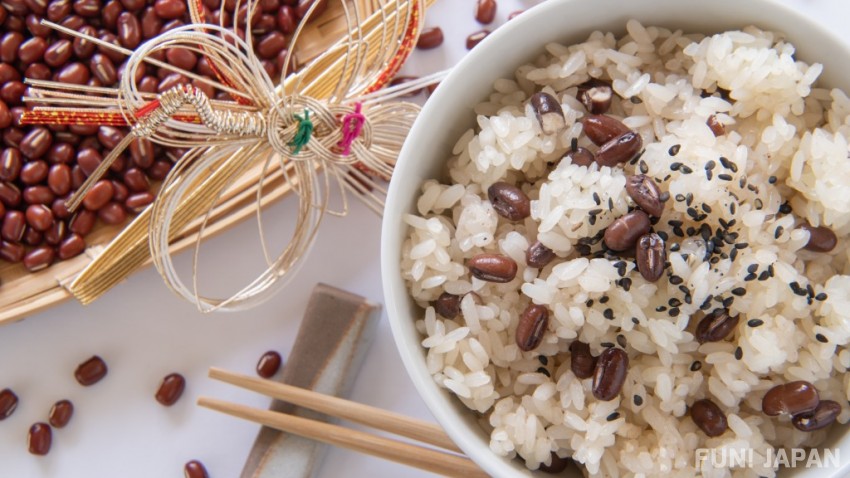 There are various theories as to why the seasoning of various dishes became sweet. One theory says that sugar, which was an expensive luxury item in the past, was used to create a feast that expressed the spirit of hospitality, thus the kindness of Aomori is packed with sweetness.

In addition to osekihan, inarizushi and chawanmushi (steamed egg custard) are also sweet. Inarizushi is filled with red ginger and pink rice. It has a cute color that is perfect for cherry blossom viewing. This may be due to the prefectural characteristic that want to enjoy the appearance as well as the taste.
Aomori chawanmushi contains sweetened chestnuts instead of the typical ginkgo nuts. Since the syrup containing 'kanroni' (甘露煮 - sweetened boiled dish) is also included in the cooking stage, it is more like a dessert. However, it also contains common ingredients such as chicken and shiitake mushrooms, so it seems that many people outside Aomori don't like it much.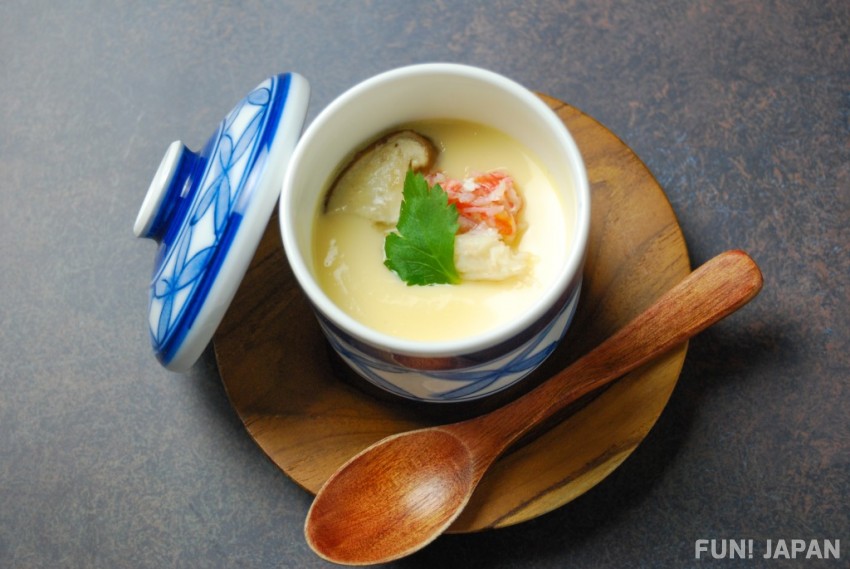 Some people may feel that such sweet seasoned hospitality dishes are "not for me", but from the perspective of Aomori residents, if they eat unsweetened osekihan, chawanmushi, and inarizushi, they will probably feel something is lacking like "there is no taste!" or "it doesn't feel like I've eaten anything!"

If you have a chance to visit Aomori, you should definitely try the local cuisine which is rare in Japan that is full of the spirit of hospitality of the people of Aomori!
Other articles in this series:
[Survey] Traveling to Japan
Recommend