Sunshine Aquarium: The Aquarium That's Closest to the Sky!?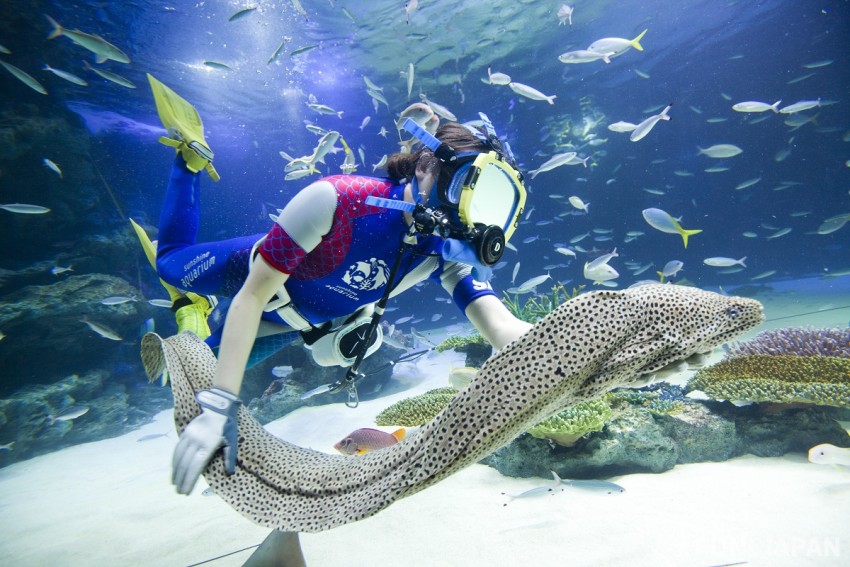 Ikebukuro, a town within Tokyo bustling with various attractions such as restaurants, shopping malls, cinemas and much more. It's well known as a sightseeing and shopping spot, but did you know in the center of it all lies an aquarium?! In this article we are going to be checking out everything the so-called "Oasis in the Sky", officially known as "Sunshine Aquarium", has to offer!

What is the Sunshine Aquarium?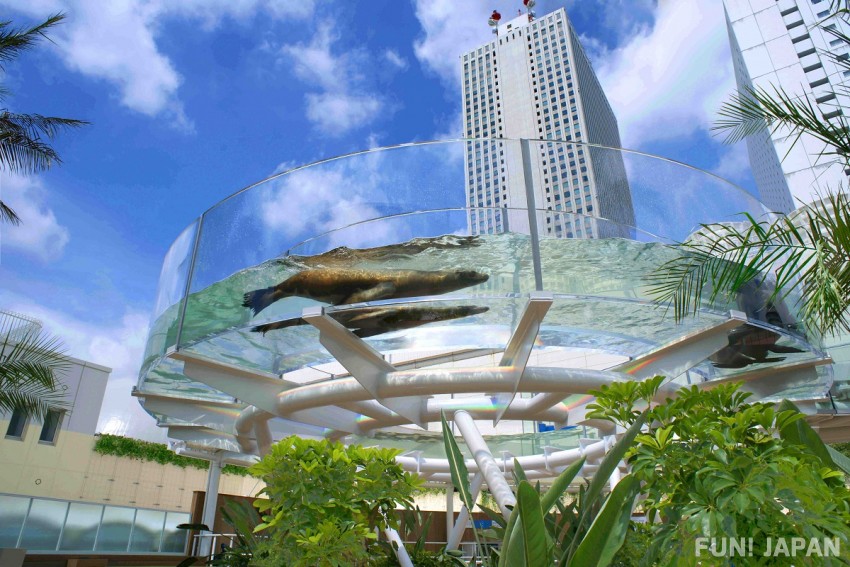 Japan's first high-rise aquarium "Sunshine Aquarium" can be found on the rooftop of Ikebukuro's World Import Mart Building located in the representative commercial complex "Sunshine City". Opened in 1978, the institution is located 40m off the ground, with the concept of "Sky Journey", "Waterfront Journey", and "Ocean Journey" there are 3 different exhibition zones with various different waters and life. You can see lots of different creatures from various lakes, rivers, and shores all across the world in this one location. There are even areas that have been dedicated to nature which have lots of greenery, just another of Sunshine Aquarium's attractions.

Things to See at Sunshine Aquarium
Penguins, Sea Lions, and Many More Cute Animals!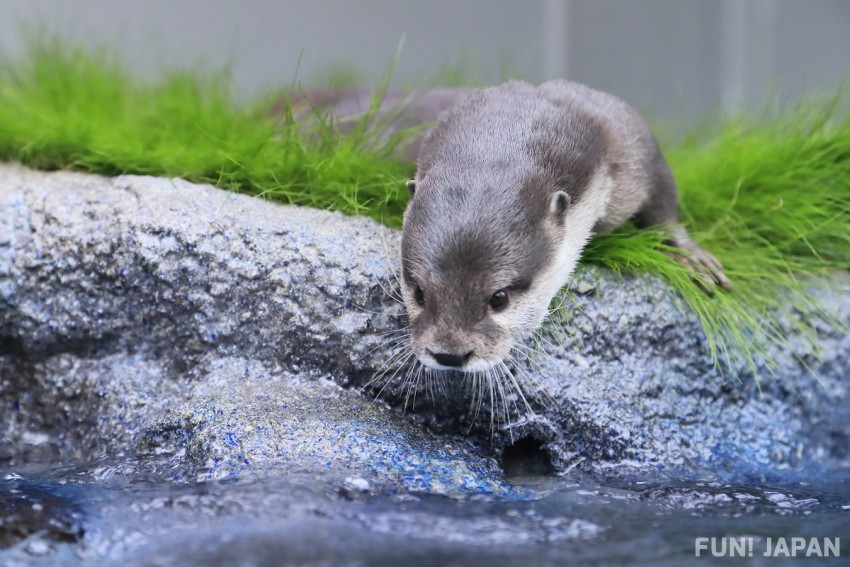 At Sunshine Aquarium you can meet cute aquatic creatures all year round! Otters, penguins, sea lions, jellyfish, lake seals, and many more! There is a large amount of aquatic animals gathered here for you to see! For example, you could head down to the white sands of "Sunshine Lagoon" and get the image of the shallow southern sea, the reflection of the beautiful water and the small fish come together to form an almost otherworldly atmosphere.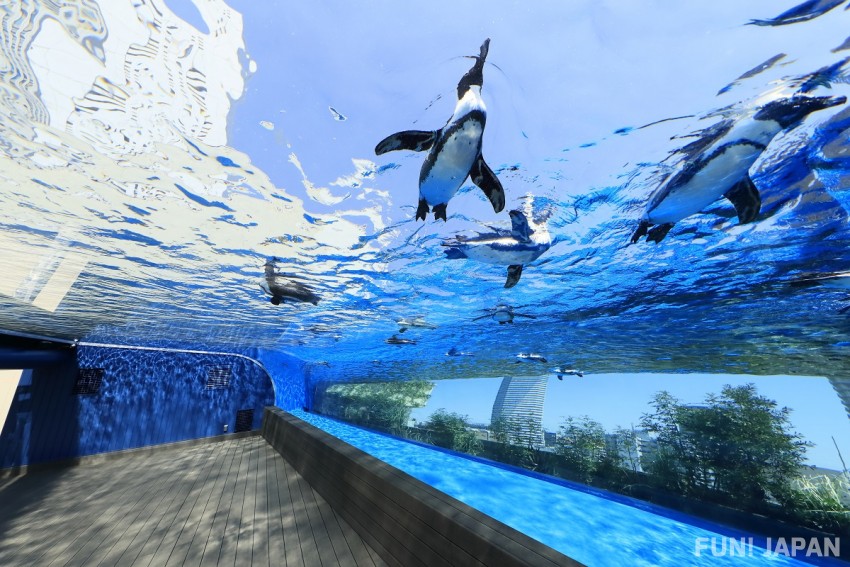 On the other hand you have what is known as the "Penguin in the Sky", they swim in a 12m wide fish tank and it's almost as if they are swimming under the urban sky, don't miss it! You can also see sea lions swimming with the "Sunshine 60 Building" in the background, the sunbathing Great White Pelicans, and many more animals that will have you shouting "That's so cute!" without you even realising!

Special Exhibitions and Performances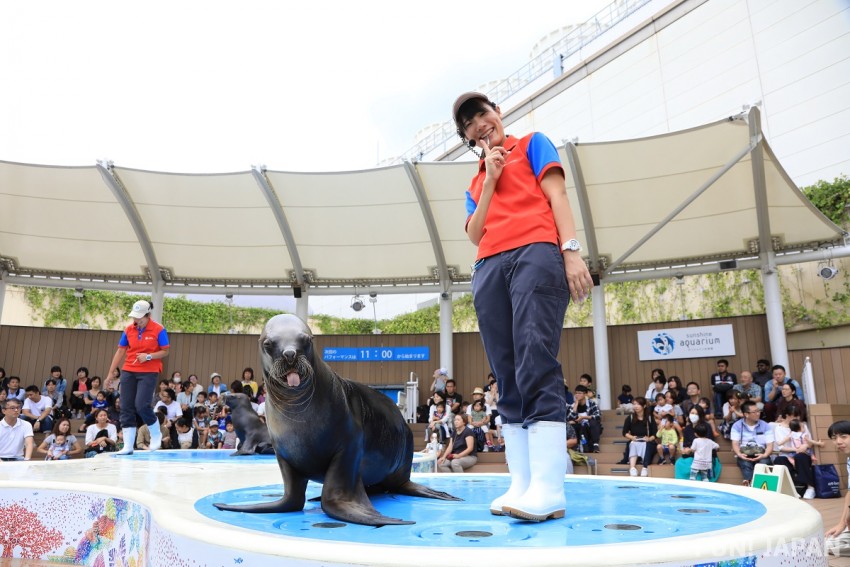 After seeing all of the amazing and cute marine creatures, we would love it if you went to see some of their performances. There are various exhibitions such as Penguin diving, Sea lion performance and Feeding, as well as many more events that give you an opportunity to see your most loved sea creatures. If you're interested in any of these events please check the official homepage for more details.
*To help prevent the spread of the novel corona virus, all of the performances are currently suspended until further notice. (As of July 19th 2020)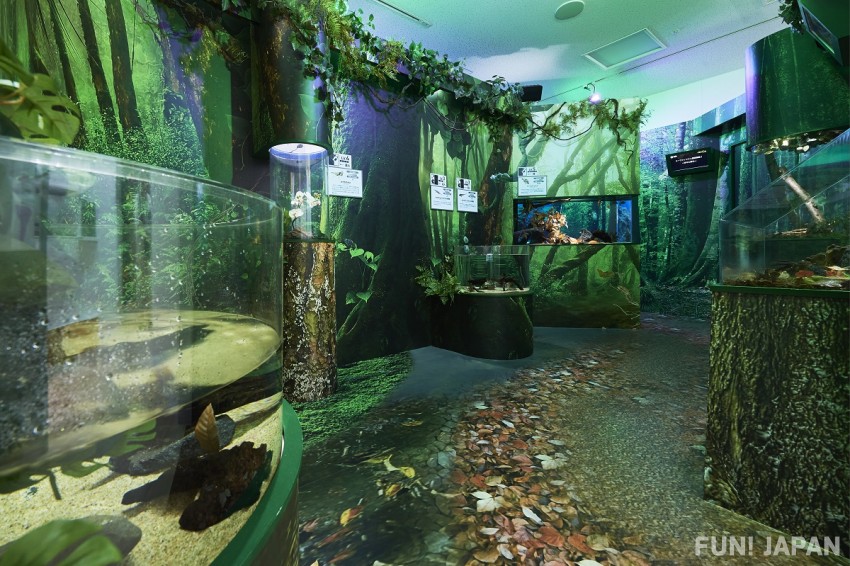 Furthermore, there are various limited-time exhibitions that take place at the aquarium. For example, in the past, there were exhibitions such as the "Poisonous Exhibition (Moudoku-ten)" which was themed around marine creatures that have poisonous traits, the "Transformation exhibition (Bakemono-ten)" which was centered around various sea creatures that change shape or color as they grow among many more interesting and exciting events. We have no doubt you'll make some interesting discoveries when you visit! (As of July 19th 2020)

How can I get to Sunshine Aquarium?
Sunshine Aquarium is located just a short 10-minute walk from Exit 35 of Ikebukuro Station on every line, so it's a very highly recommended spot for sightseeing in Ikebukuro! There is a coffee shop within the institution, so if you're a little tired after the walk, take a seat and enjoy a lovely coffee among more cafe-style items. Furthermore, at "Shop Aqua Pocket" you can buy some penguin and sea lion themed original goods which are perfect as souvenirs from your journey! You surely won't get bored even being here for an entire day, so when you next visit Ikebukuro check it out!
Institution Information
Name: Sunshine Aquarium
Address: 3-1 Higashi-Ikebukuro, Toshima-ku, Tokyo
Access: 10 minute walk from Ikebukuro Station, 5 minute walk from Higashiikebukuro Station
Business Hours: 09:30~21:00 (Spring/Summer), 10:00~18:00(Autumn/Winter) *Final entry is 1 hour prior to closing time.
Holidays: Open all-year-round
Supported Languages: Chinese, English, Korean
Entrance Fee: Adult(Highschool+)2,200 yen (7/9~ 2,400 yen), Elementary/Middle school student 1,200 yen、Children aged 4 and above 700 yen
※From 7/9 you will require a pre-booked ticket when entering until further notice. For more details please check the official homepage.
[Survey] Traveling to Japan
Recommend