NAMJATOWN, A Place where Adults and Children get Hyped!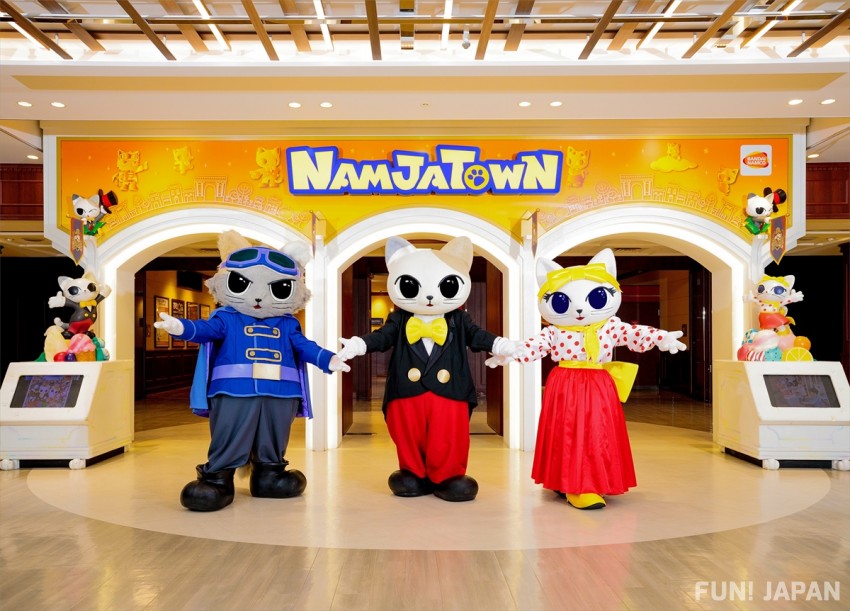 "NAMJATOWN" is a completely indoor theme park in Ikebukuro Sunshine City building. Not only are there a wide variety of attractions, but it is also a must-see spot in Ikebukuro that can be enjoyed to the full, even on days when you think "I came all the way to Japan, but it's raining". Now, we will introduce the recommended way to enjoy NAMJATOWN with family and friends.

What is NAMJATOWN?
NAMJATOWN is a famous theme park in Tokyo operated by Bandai Namco Amusement Co., Ltd. The facility is located on 2F in Sunshine City building in Ikebukuro and consists of three "towns" such as "Dockingham Plaza" and "Fukubukuro 7-chome shopping district". Each area has a different atmosphere and 11 types of attractions in total (except for limited periods events), and some attractions can be enjoyed for a limited time only such as popular anime collaborations.
Things to See in NAMJATOWN
Just like a picture book world! ? Dockingham Plaza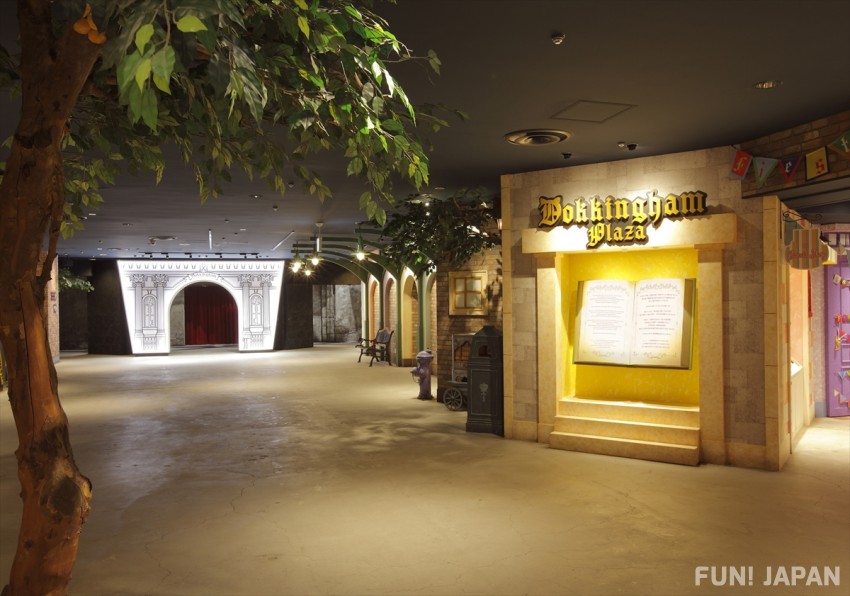 When you enter the facility, the first area you will see is "Dockingham Plaza", which can be recognized by its huge gummy tree. In this area, a western-style townscape that is like entering the world of picture books has been recreated, and the highlight of this area is the pop style, vibrant colours used for the interior decoration.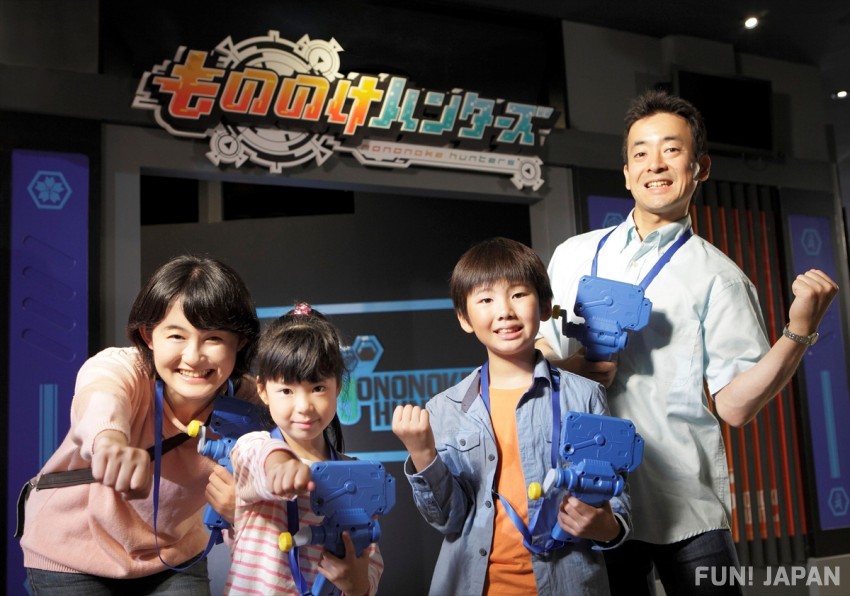 Participate in the main attraction "Mononoke Hunters", and catch more than 90 types of "Mononoke" (ghosts and Yokai from Japanese classic stories) that appear within the facility! Become a "Mononoke Hunter" in this game that uses AR technology that can be enjoyed in real time while searching the area for checkpoints, which also makes it a popular attraction to enjoy with friends and family.
Showa era Japan has been revived! Fukubukuro 7-chome shopping street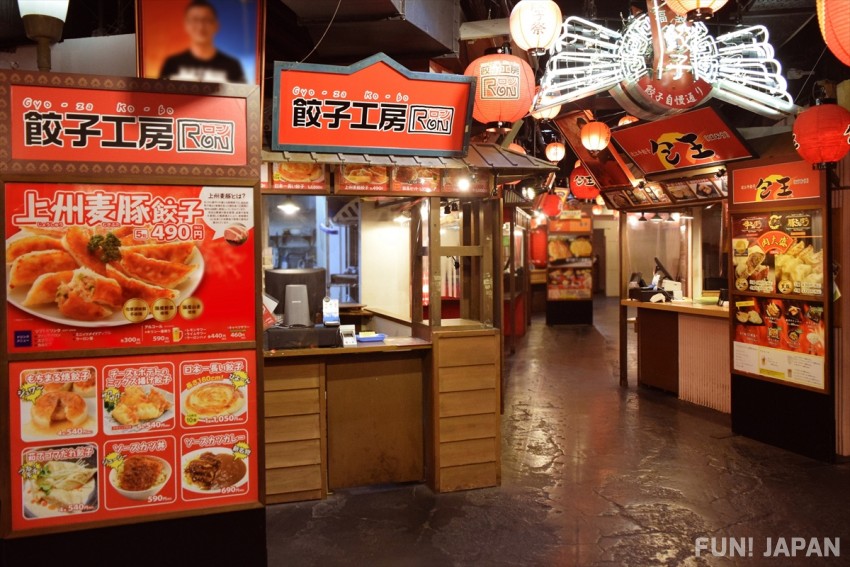 "Fukubukuro 7-chome shopping district" is an area where the nostalgic Japan of the Showa 30 era can be experienced. When you step into the area, you will find yourself in a retro world with lanterns, Maneki-neko and more. There are plenty of delicious dishes in the shopping district, and there are 8 stalls that serve local gyoza from different locations across Japan at the "Namja Gyoza Stadium". If you're feeling peckish, enjoy some of the local gyoza with a beer. In addition, the parfaits and decorated crepes in "Fukubukuro Desert Yokocho" all have cute designs that will make you want to snap a photo!
Meet the Mononoke! Mononoke Unnumbered Plot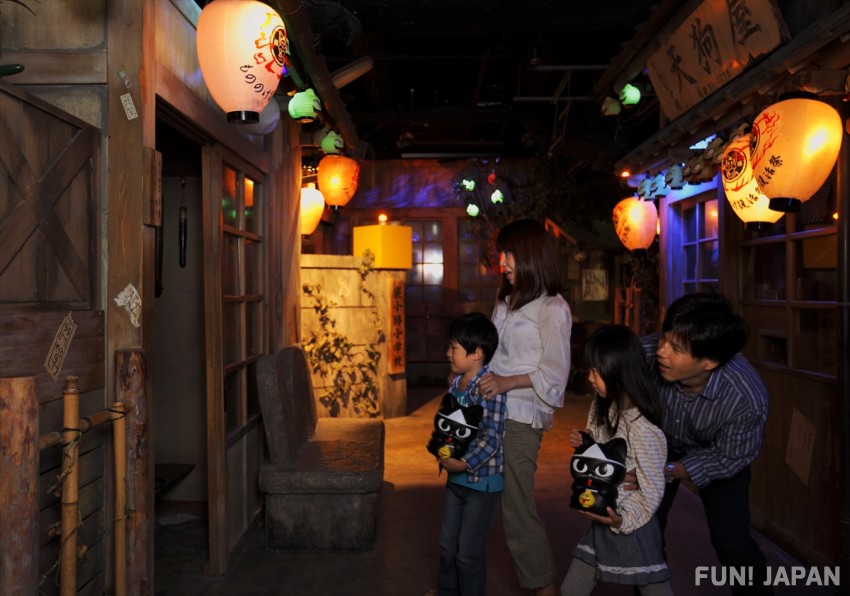 As the name suggests, "Mononoke Unnumbered Plot" is an area that has been taken over by "Mononoke." It's atmosphere is a little spooky like a haunted house, but all of the facilities in the area can be experienced even by small children. Become a member of the Mononoke Expedition Party and answer the quizzes that are given by Yokai in the town, and experience exterminating zombies at the Zombie Breaker, and if you courageously go around and you may discover something surprisingly fun.

What's the best way to access NAMJATOWN?
When you get off Ikebukuro Station from any train line, first try to find your way to 2F of Sunshine City building! You can re-enter the facility as many times as you like on the day of admission, which is good as you can freely organize your itinerary. In addition, if you save your attraction results using the "Namja Link Card" system, you can continue playing where you left off at the park next time you visit which will add another element of fun to your next trip to Japan, so please go ahead and use it.
Spot Information
Name: NAMJATOWN
Address: Tokyo Sunshine City World Import Mart Building 2F, 3-1-3 Higashi-Ikebukuro, Toshima-ku, Tokyo
Access: 

8 minutes on foot from Ikebukuro station 
3 minutes on foot from Higashi-Ikebukuro station

Business hours:

10:00 to 22:00 
*1 hour before closing time is the last entry 
*Please check the official website for the business status of Namja Town.

Regular holidays: Open year round
Supported languages: English
Entrance fee: 

Adults (13 years old and above): 3,500 yen
Children (4-12 years old): 2,800 yen 
*Namja passport - the fee for "Namja town admission ticket + all-you-can-play attraction ticket" will be charged
[Survey] Traveling to Japan
Recommend