Hikarigaoka Park: What To Do in This Wonderful Green Space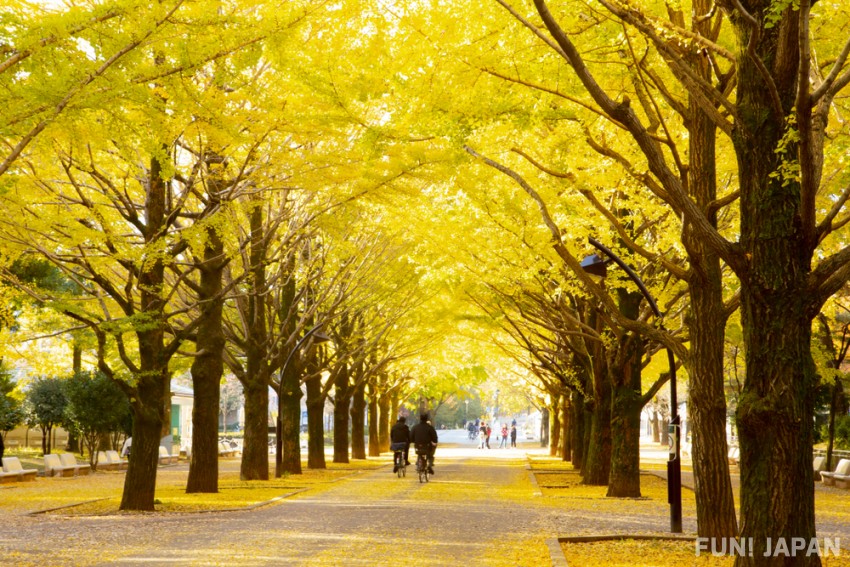 Hikarigaoka Park is a vast green space in the middle of the sprawling community of Ikebukuro.

The name literally means "hill of light", and it has many recreational facilities and plants that locals and visitors alike can enjoy. Let us guide you through its history, facilities, and seasonal highlights!
About Hikarigaoka Park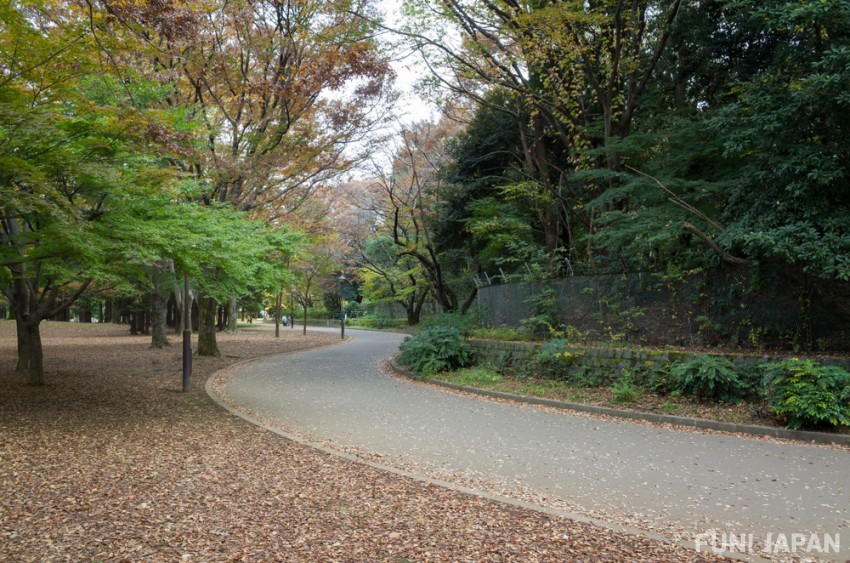 Hikarigaoka Park was originally planned to be opened as a great green space in 1940 as the 2600th anniversary of the founding of Japan, but the plan was changed as the area was used as the military's Narimasu Airfield during World War II. After the occupation by the US military, the area was returned to Japanese administration in 1973, and only a third of the original planned area become Hikarigaoka Park in 1981, while the rest became part of the nearby community. 
Still, the park itself is very large, at about 607,823.73 square meters in total. With approximately 17,000 trees, about a thousand are cherry blossoms and several thousands are floral varieties that bloom in each season. There are several recreational facilities, ranging from sport-related places such as tennis courts, to outdoor activities like day camp fields or bird sanctuaries.
Hikarigaoka Park's Natural and Recreational Facilities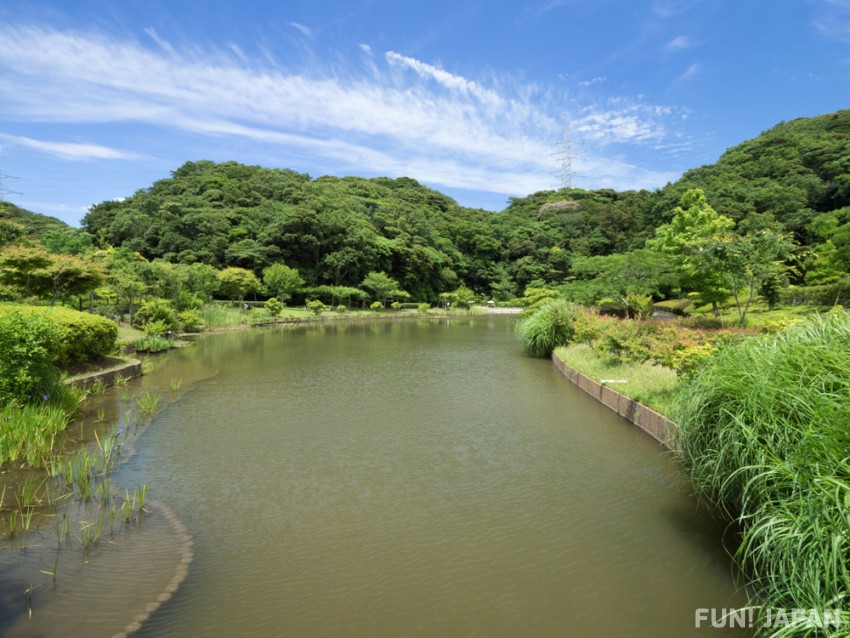 Here, we'll explore some notable facilities in Hikarigaoka Park, and what you can do in each of them.
The Grassy Field
A 6-hectare grassy lawn with cherry blossom and Japanese Zelkova trees sprawls throughout the area. The forest surrounding the lawn was made by transplanting fully-grown trees. Here, you can sit under the shade of the trees and enjoy the scenery or activities of your choosing.
Bird Sanctuary
There is a protected area of 2.4 hectares with ponds, a sandy bank, naturally growing trees, and grassy area for wild birds and other creatures to dwell in peacefully, undisturbed by human interactions. Although you cannot go into the area, you can view it from the observation hut that only opens on weekends and holidays. There are seasonal birds to enjoy watching, too!
Day Camp Field
This is a special 3,000 square-meters field for outdoor activities and camping. The main target audience is local children who want to experience camping and outdoor activities. There is a kitchen area with ovens, outdoor tables and more. The usage is limited to primary and middle school children, but people with physical disabilities may also use it.
Barbeque Area
For adults that want to do outdoor activities, they can go to the barbeque area which is next to the day camp field! Unlike the day camp field, cooking equipment is not provided, so remember to bring your own! You also need to make an advance reservation.
Water Viewing Facilities
This area has small sets of facilities installed around the zelkova field on the southern side of the park. This includes fountains, waterfalls, and streams for you to watch or listen to the relaxing sound of flowing water. These facilities were donated by the Japanese Lottery Association in 1992.
Gingko Trees
A 400-meter long path called "Fureai no Kei" or "Interaction Path" is lined up with gingko trees on both sides. Although these trees are more than 130 years old, they were originally located in Yurakucho and moved here later. If you follow Fureai no Kei from Hikarigaoka station to the southern part of the park, you will be greeted by the zelkova field, then meet another line of 28 gingko trees that was transplanted here (previously under the administration of US occupational army). This is one of the best autumn foliage viewing spots in Ikebukuro.
Other Facilities
There are sport-related facilities like baseball fields, tennis courts, athletic fields, archery ranges, public gymnasiums, as well as a public library, parking lots, and the Parks Hikarigaoka bakery shop.
Hikarigaoka Park's Events and Highlights Calendar
These are seasonal highlights for each season:
Spring
You can enjoy viewing flowers like plum blossoms
and cherry blossoms in the park, as well as watching birds such as the mejiro at the bird sanctuary. From late April until early May, you can see Koi-nobori (carp flag) decorations to celebrate Children's Day.
Summer
Southern magnolia and rose of sharon flowers are the highlights of summer. Butterflies can be seen fluttering around the park near the flowers. In early July you can also see Tanabata decorations like tall bamboo poles for hanging the wishes on.
Autumn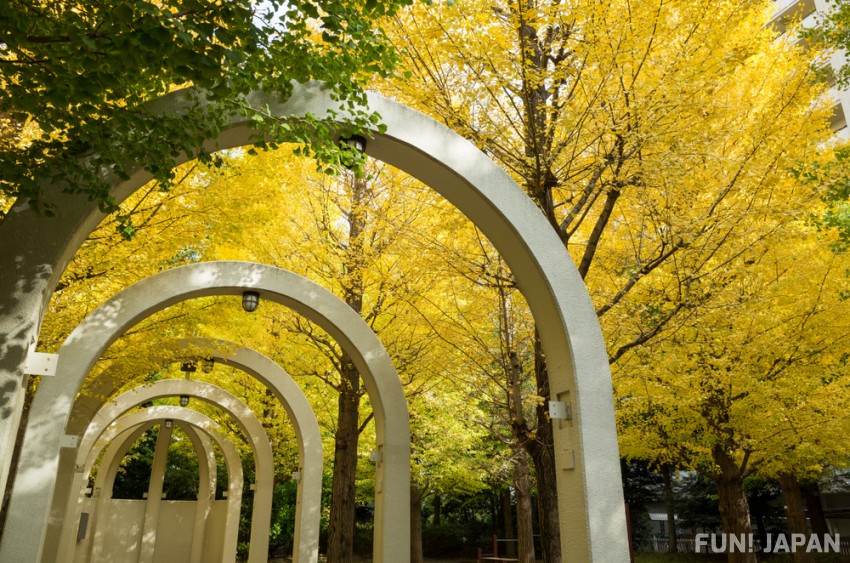 Undoubtedly, autumn foliage like gingko and zelkova trees are the main attraction. Kinmokusei flowers also bloom, so you can enjoy their lovely fragrance all throughout the park. Susuki grass and mosses are also in their prime during September. The Donguri-matsuri is held in mid-October.
Winter
Flowers related to the camellia family bloom in late winter but, before that, there are illuminations around the end of the year that you can enjoy.
How to get to 
Hikarigaoka Park
From Hikarigaoka station A1 or A3 exit, walk straight northward for about 8 minutes. 
From Narimasu or Chikatetsu-Narimasu stations, walk east until you reach Akatsukatakadai-dori, then turn right and walk along that street until you reach the northern entrance to the park.
Spot Information
Spot name: Hikarigaoka Park
Address: Spanning over four blocks in two wards: 2 and 4 Hikarigaoka and 2 Asahi-cho, Nerima-ku, and 3 Akatsuka-Shin-machi, Itabashi-ku, Tokyo
Access:

Hikarigaoka station, an 8-min walk
Narimasu station, a 15-min walk
Chikatestu-Narimasu station, a 15-min walk

Entry fee: Free, but for some facilities, there are usage fees: 

Baseball field: 1,200 yen on weekdays, 1,500 yen on weekends and holidays (one hour)
Tennis court: 1,300 yen for one court (one hour), 500 yen for nighttime (one hour)
[Survey] Traveling to Japan
Recommend