Gaze at the Glorious Starry Sky at Konica Minolta Planetarium "Manten" in Ikebukuro's Sunshine City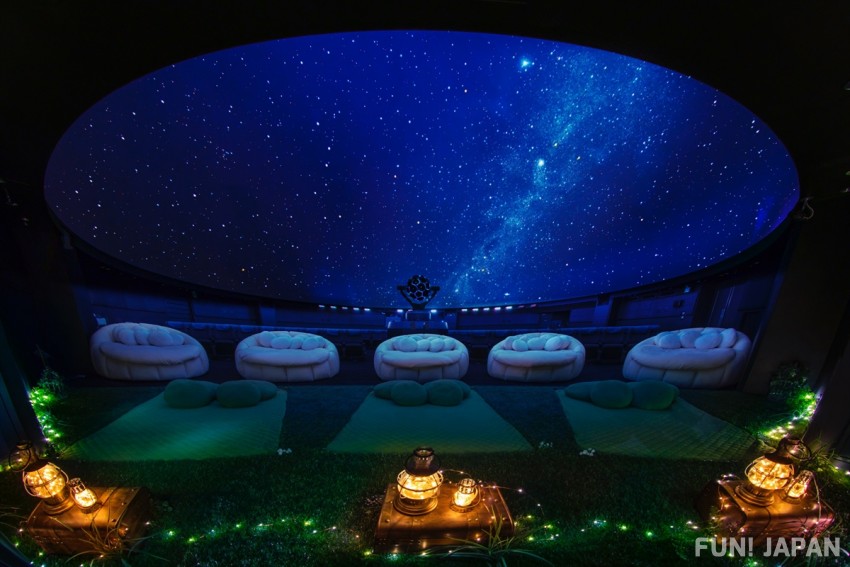 Do you like starry skies? In the city, you can't see the starry sky as beautifully as other places. However, at Konica Minolta Planetarium "Manten" in Ikebukuro, you can enjoy realistic images of stars and the starry sky while listening to music. Here, you can experience this extraordinary place and an unknown world.
What is Konica Minolta Planetarium "Manten"?
Konica Minolta Planetarium "Manten" is situated in Ikebukuro, and it is a planetarium where a highly realistic starry sky can be enjoyed, which is made by projecting CG images on the all-weather dome screen with music, and scents.
About the Konica Minolta Planetarium "Manten" Facility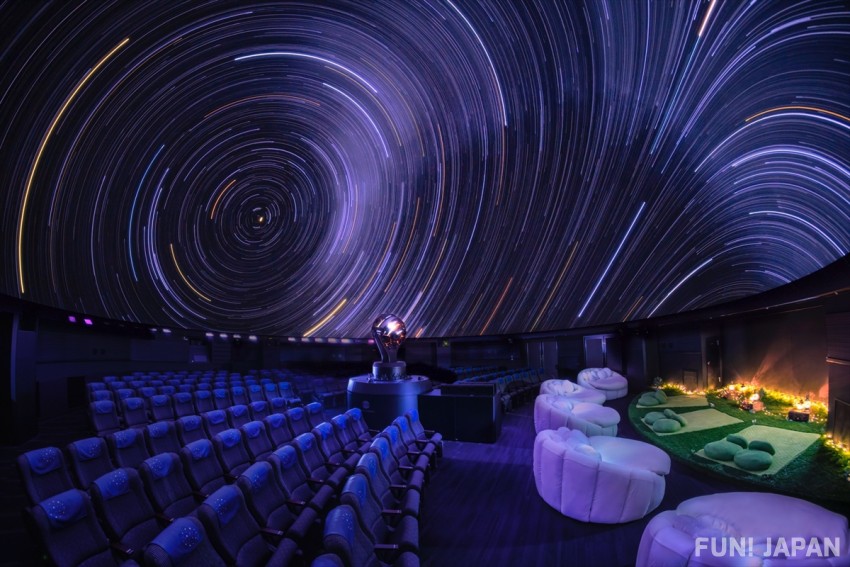 The Planetarium "Manten" is made of a flat dome that has no steps. Inside the dome, as well as regular seats, there are premium seats such as the completely flat "Lawn seat" and the totally white and fluffy "Cloud seat" where the show can be viewed from a completely lying down position. In addition, you can enjoy the waiting time before the show, as there is a spot called "MITENE" where cool photos for social media can be taken, and the "Manten" shop where original goods related to the starry sky can be purchased.
The Main Types of Shows
As well as the planetarium shows, there are also healing planetarium shows and shows that are collaborations with artists. In addition, there have been shows that collaborated with anime such as Pokemon and Doraemon in the past. so even small children could enjoy the shows. Also, 360-degree VR videos can be watched on Konica Minolta Planetarium official YouTube channel currently.
Highlights of Konica Minolta Planetarium "Manten"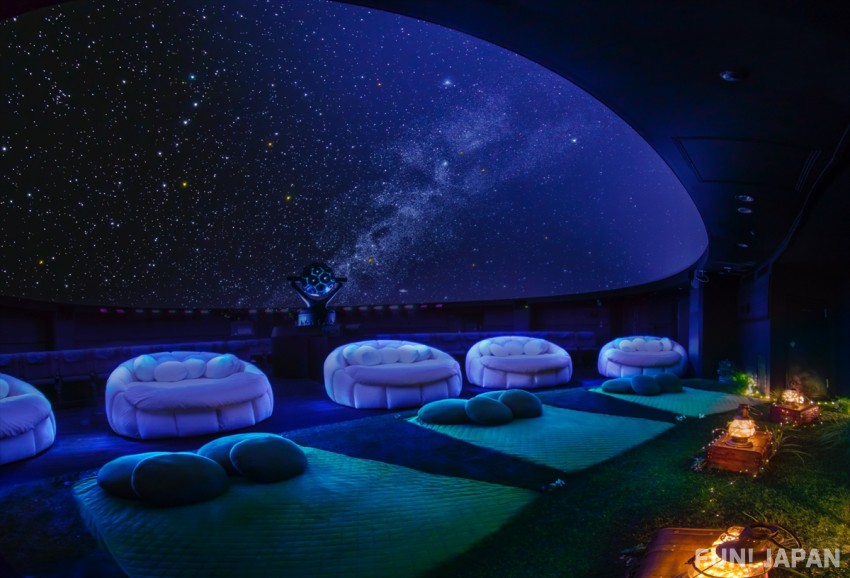 Enjoy a real starry sky and scenery
There are also shows where a starry sky and the natural scenery from all across the globe can be enjoyed, and you can see the stars that cannot be seen from Earth. Let's take a look at the constellations, and the mysterious universe that links to myths.
Magnificent shows that make a starry sky a reality
"Manten" is a flat dome that faithfully recreates the position of the stars. As it uses the most up-to-date optical projector, it is able to deliver powerful images to every spectator. It is feels like jumping into the world of stars rather than seeing a starry sky.
Experience full body relaxation
In the artist collaboration show, songs by famous artists such as TVXQ, CHEMISTRY, and Every Little Thing are played during with the video. You can enjoy it with ballad melodies and passionate vocals. Additionally, in the current healing planetarium show "NIGHT RAINBOW ~Healed by the starry sky in Hawaii~", there are natural sounds such as sandy beaches, the sweet aroma of flowers, and you will be soothed by sight, sound, and smell from the comfort of your seat, so you can relax and enjoy yourself.
*Artist collaboration show, healing shows, aromas, etc. are some examples. Please check the official website for more information as the shows change every now and again.
Spot Information
Name: Konica Minolta Planetarium "Manten" in Sunshine City
Address: Tokyo Sunshine City World Import Mart Building Rooftop, 3-1-3 Higashi-Ikebukuro, Toshima-ku, 

Tokyo

Access: 

20 minutes on foot from East Exit of JR Ikebukuro Station 
10 minutes on foot from Higashi-Ikebukuro Station on the Tokyo Metro Yurakucho Line

Show duration: about 40-45 minutes
Tickets: Planetarium shows: 1,500-3,800 yen. Healing planetarium shows: 1,700- 4,200 yen
Business hours: 11:00 - 20:00
Language: Free English translation audio service (for some parts of the shows)
[Survey] Traveling to Japan
Recommend