Ikebukuro Nishiguchi Park: A Well-known Theatre Park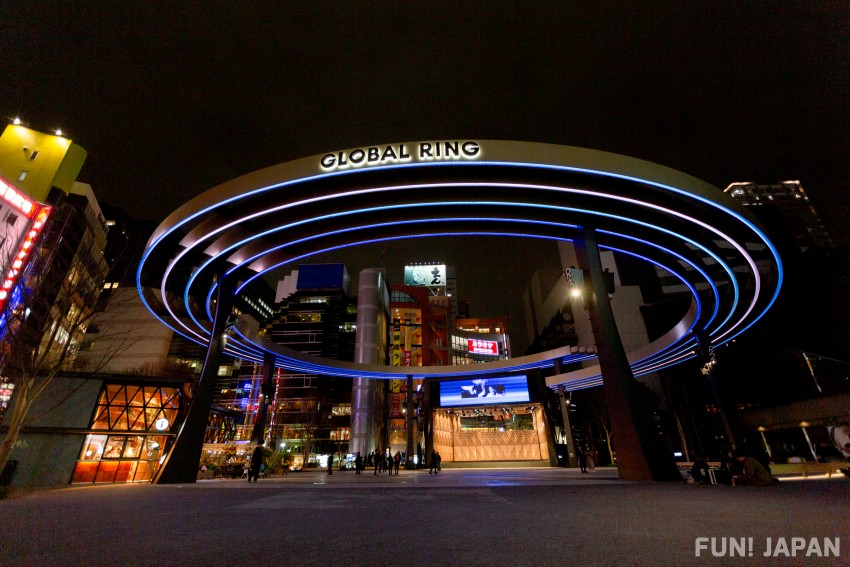 Ikebukuro is a city that is extremely popular both domestic tourists and foreign tourists, and there are various kinds of tourist attractions to enjoy. Out of these spots, we would like to introduce you to the most innovative tourist spot in Ikebukuro, the theatre park "Ikebukuro Nishiguchi Park"!
Highlight 1. Ikebukuro Park Outdoor Theatre Transforms into a GLOBAL RING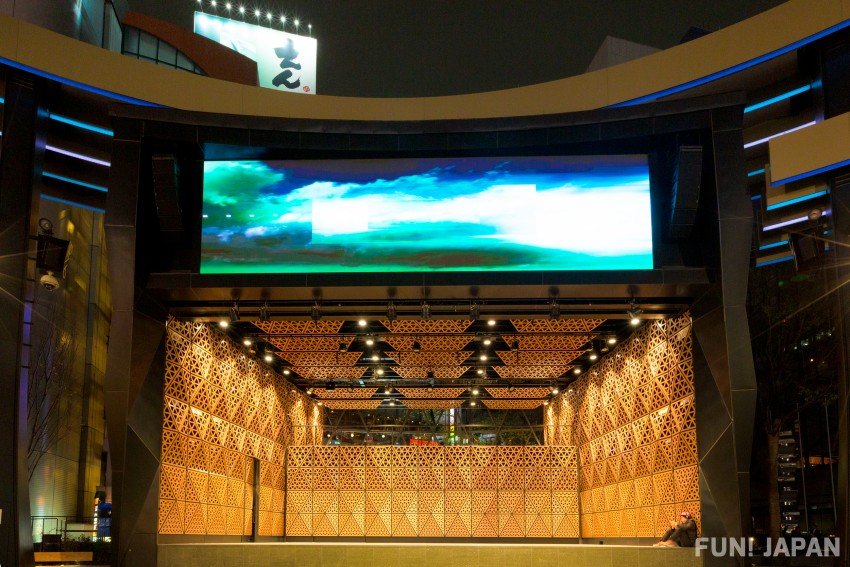 It takes 2 minutes on foot to reach Ikebukuro West Exit Park from Ikebukuro Station. It is a park situated on the old site of Toshima Shihan School. In addition, in November 2019, the theatre park "GLOBAL RING" reopened after its renewal.

"GLOBAL RING" hosts classical concerts, dances, plays, etc. The "GLOBAL RING" provides a calming atmosphere and heals the visitors as there is plenty of space.
Highlight 2. "BLUE PARCLOCK", a Time Signal Device that Excites the Senses!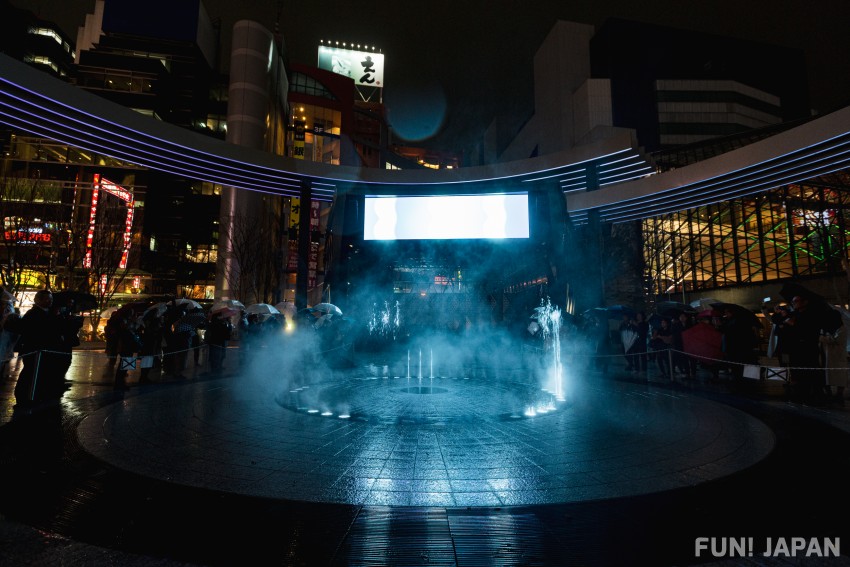 "BLUE PARCLOCK" is held from on the hour to 5 minutes past every hour. The large screen, fountain, and ring lighting at night work together to allow you enjoy an illusion that excites your senses. It analyses information such as time zone, weather, temperature, and humidity at that specific time in real time while switching from one to the next. This spectacle that excites the senses cannot be conveyed through photographs alone. Please come and visit in person!
Highlight 3. So Interesting! "RING NOTES"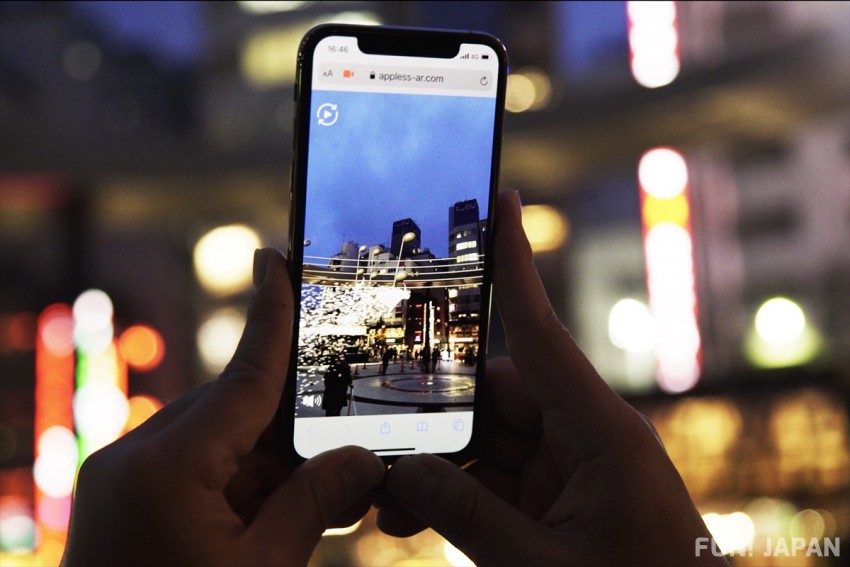 "Augmented Reality" means extending reality. You may have heard of the abbreviation "AR". At "GLOBAL RING", an "AR" experience called "RING NOTES" can be enjoyed. 

First, read the QR code using the camera on your smartphone. As you point your camera towards the AR markers on the "GLOBAL RING" columns with the browser open, musical notes should be displayed. When you move your smartphone around the ring, music will start playing relative to the movement of the musical notes. If it's your first time trying it, you're sure to feel surprised.
"GLOBAL RING" is not just any old park, it is a place where this extremely innovative and fun experience of AR (augmented reality) can be experienced with all of your senses. If you have a chance, you should definitely go!
Spot information
Spot name: Ikebukuro West Exit Park
Street address: 8-26, Nishi-Ikebukuro, Toshima-ku, Tokyo
Access: 2 minutes on foot from Ikebukuro station
[Survey] Traveling to Japan
Recommend