Best Japanese sweets that look too good to eat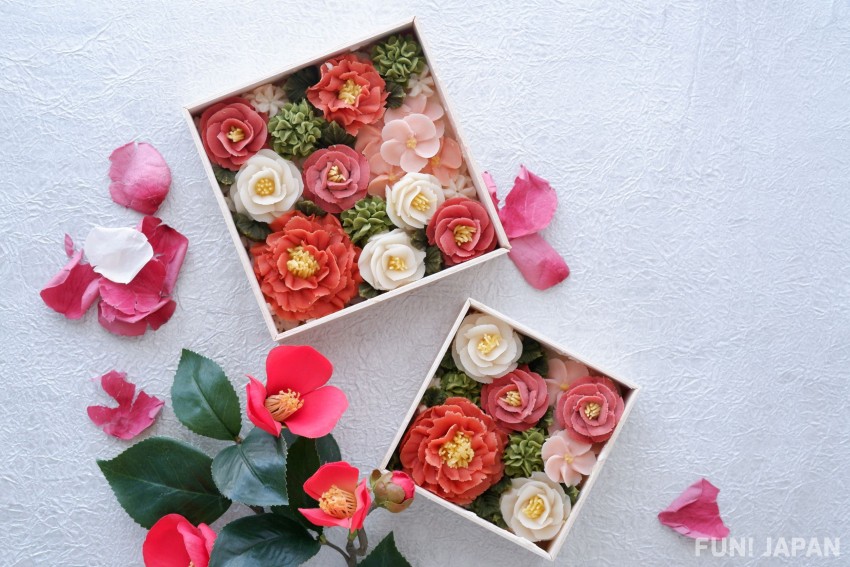 When it comes to things to look forward to while traveling to Japan, Japanese gourmet food is definitely on the list.
In addition to the popularity of dishes such as sushi or ingrediets as well as seasoning including tofu or miso, Japanese cuisine (Washoku) that has been registered as a UNESCO Intangible Cultural Heritage is also becoming more and more popular all over the world.
In this article, we will focus on sweets unique to Japan, ranging from the latest sweets that are photogenic and delicious, such as neo-wagashi to sweet drinks, retro coffee shop sweets, and more!
"

Ohagi", the representative of neo-wagashi - The number of colorful bean paste and cute design products is rapidly increasing!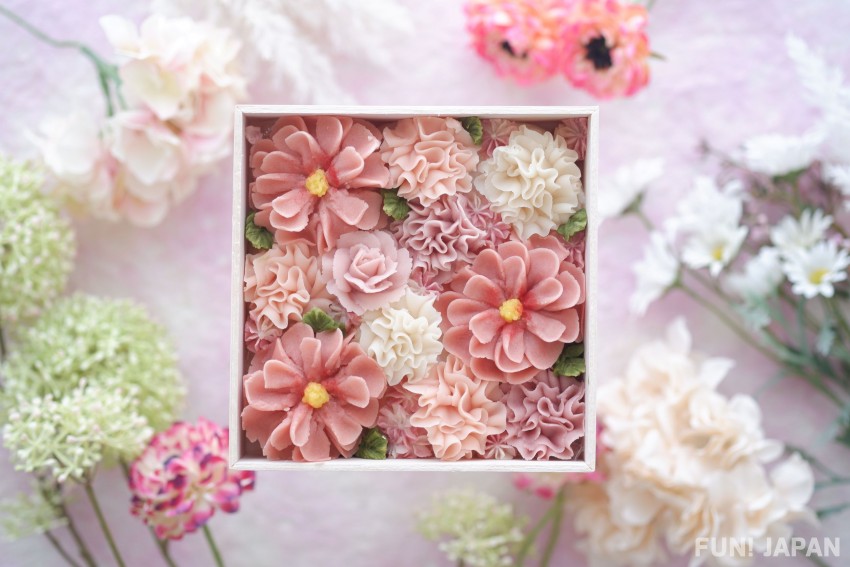 "Ohagi" is made from steamed glutinous rice, shaped into a fluffy ball without completely breaking all the grains of rice, then wrapped in azuki bean paste.
The red color of adzuki beans has been said to ward off evil spirits since ancient times, so this wagashi (Japanese sweet) has been used as an offering during spring and autumn equinoctial week (*1). It is sometimes called "botamochi", depending on the timing of eating, the shape of the bean paste, and the remaining grains of the anko.
There are various types and arrangements of ohagi, such as those with matcha bean paste, red bean paste in the center, and sprinkled with soybean flour.

Recently, ohagi with colorful bean paste and flower-shaped ohagi are appearing one after another.
It is one of the "neo-wagashi" (ネオ和菓子), meaning a photogenic evolution of traditional Japanese confectionery, and has become a hot topic as a souvenir and stock order sweets.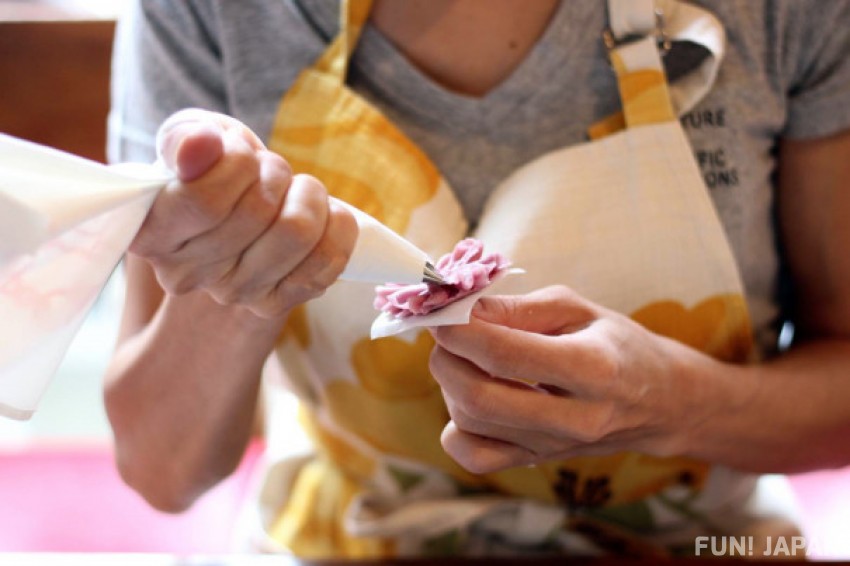 One such neo-wagashi that you should check out is "Anko no Ohana®" (あんこのお花®).
White bean paste (白餡 / shiroan) colored with natural coloring is squeezed into a shape that looks like a real flower, making it truly an edible flower-shaped ohagi!
The flower-shaped ohagi made to match Japan's seasons and annual events, such as cherry blossoms, roses, and camellias, are so beautiful that it's almost a shame to eat them!
In addition, it is gluten-free and do not contain eggs, milk, butter, or fresh cream, making them a healthy option that can be enjoyed without worrying about allergies.
Anko no Ohana® is sold on an E-commerce site once a month, and hands-on lessons to learn how to make flowers are held all over Japan. Check out the official website and Instagram if you are interested!
*1: Ohigan (お彼岸) - a seven-day period consisting of the three days before and after the vernal and autumnal equinoxes, which are called chunichi. It is a Buddhist event in Japan that gives thanks to ancestors and nature. Japanese people have a custom of going to temples and graves during this time.

Articles on the vernal and autumnal equinoxes
The next boom after bubble tea is "Warabimochi drink", a gooey sweet drink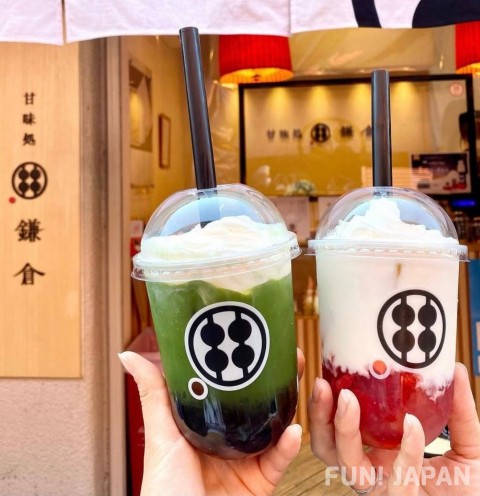 From 2018 to 2019, the bubble tea (called 'tapioca' in Japanese) drink caused an unprecedented boom in Japan. After that, cheese tea and banana juice became popular as post-bubble tea, but none of them has reached the same level of popularity
Meanwhile, the "warabimochi drink" born from 'Kanmidokoro Kamakura', a sweets shop located in the corner of Yahiko Shrine, which is also a power spot in Niigata Prefecture, is now rapidly gaining popularity.
A warabimochi drink is a dessert drink made by adding warabimochi, made from bracken starch, into a milk tea or matcha drink.
The number of specialized shops is growing in recent years. Among them, the "Kamakura Warabimochi Drink" at Kanmidokoro Kamakura is especially gaining popularity as it looks great on social media!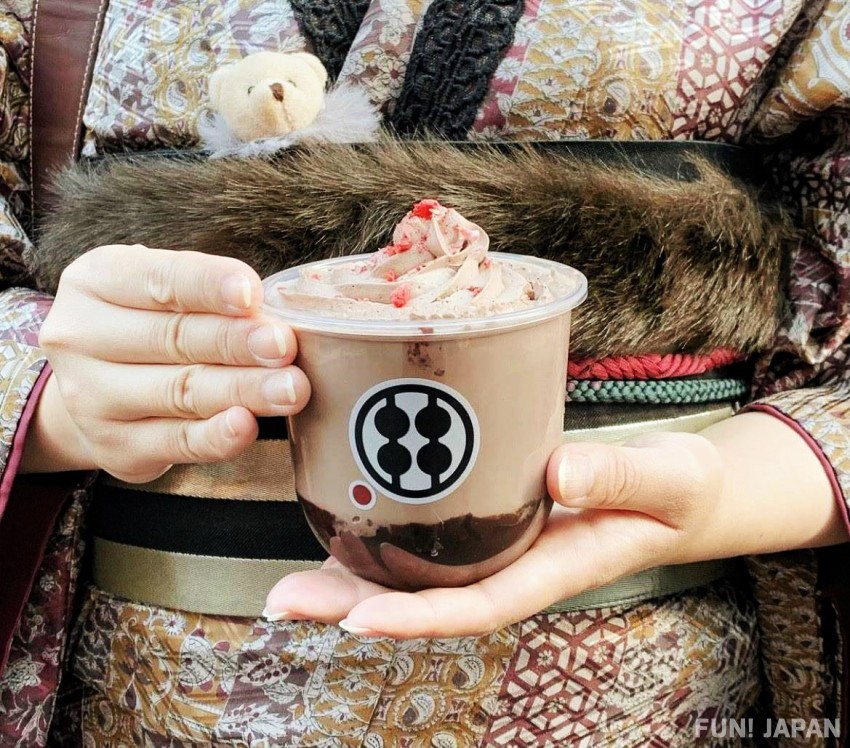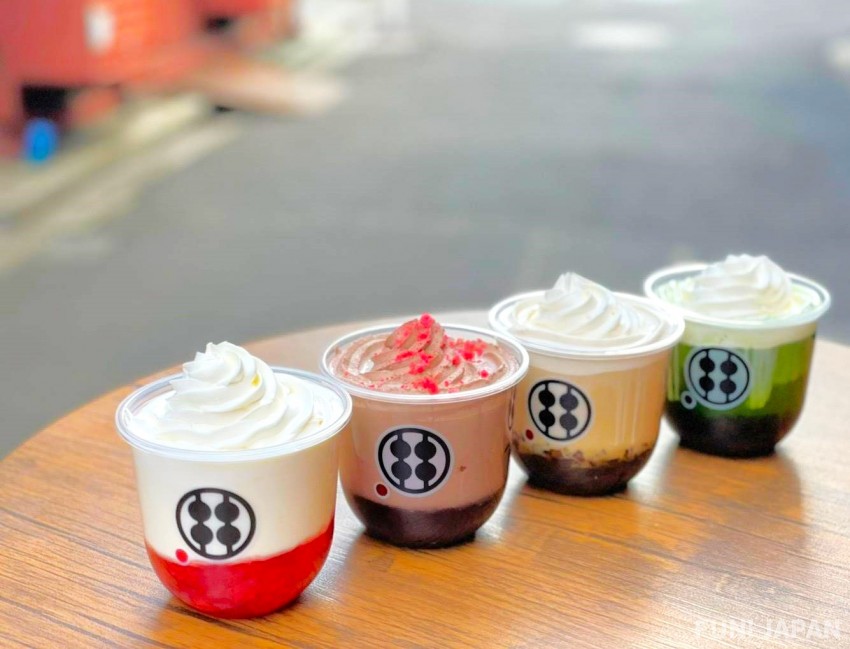 There are plenty of dessert drinks unique to Japan, such as the "Asakawaen no Matcha" (浅川園のお抹茶), which is a perfect combination of rich matcha and thick warabimochi, sweets-like "Coffee Milk" (珈琲ミルク), and the colorful "Luxury Strawberry Milk" (贅沢いちごミルク) - there is no doubt that these delicious dessert drink are delicious!

There are shops in Asakusa's Nakamise, Kawagoe, and other sightseeing spots nationwide. Be sure to take a selfie with the tourist attractions in the background!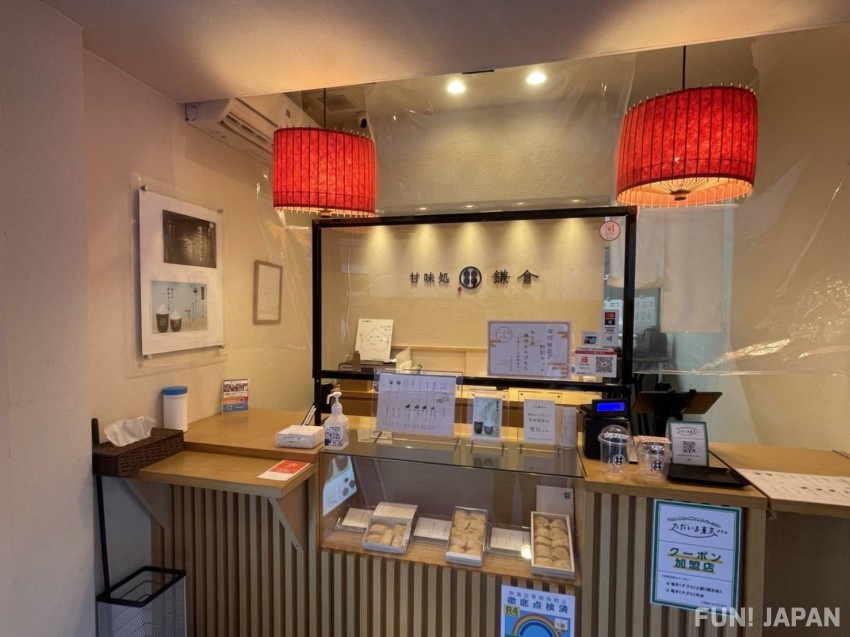 Kanmidokoro Kamakura - Asakusa Kaminarimon store (甘味処鎌倉 浅草雷門店)
*To-go only
Address: 1-20-2 Asakusa, Taito-ku, Tokyo
Business hours: 10:30-18:00
Regular holiday: Irregular holidays
This is Japan's Showa Retro! Firm pudding of old-fashioned coffee shops
Japan, especially in Ginza and Asakusa, is dotted with old-fashioned coffee shops.

A Japanese coffee shop (called 喫茶店 / kissaten) is a little different from Western cafe chains such as Starbucks coffee. With a wide variety of light meals such as sandwiches, spaghetti, and omelet rice, it is actually a paradise for sweets lovers!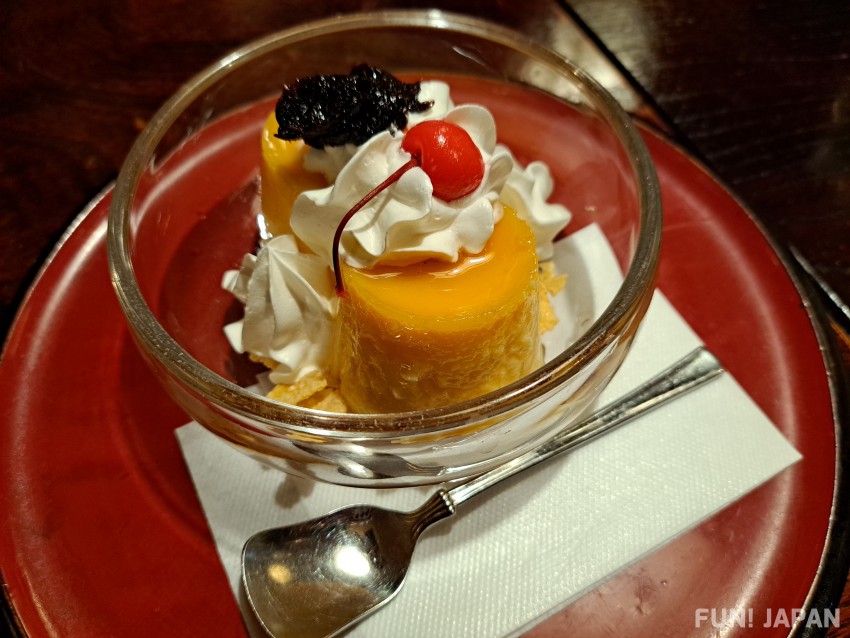 Pudding is onerepresentative sweet that can be eaten at these Japanese coffee shops.

Founded in Asakusa 1-chome, very close to Kaminarimon, the pudding of the famous "Jun-kissa Mountain" boasting a history of 70 years is homemade and in limited quantities! Two puddings on served on the same plate, while cream and plums boiled in rum are added, making it an irresistible volume for pudding lovers.
Traditional firm pudding has a smooth and bouncy texture, and a perfect pairing with the cream. It has a sophisticated flavor that's not too sweet, making it enjoyable for grown-ups.
At Jun-kissa Mountain, cream anmitsu made with homemade red bean paste, and oshiruko and ozoni in winter are also popular. If you want to taste sweets and coffee shop gourmet unique to Japan, head to Jun-kissa Mountain in Asakusa!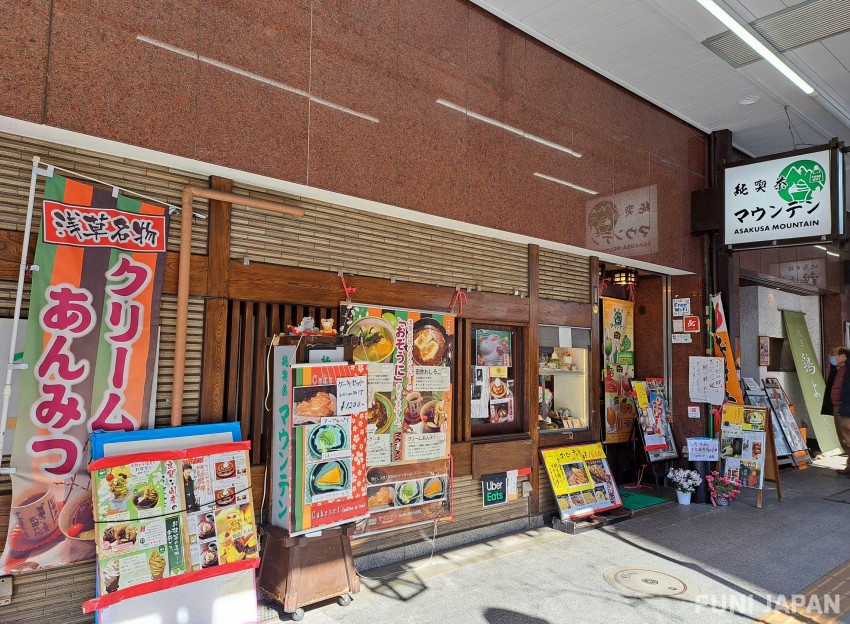 Jun-kissa Mountain (純喫茶 マウンテン)
Address: 1-8-2 1F Asakusa, Taito-ku, Tokyo
Business hours:【Monday, Tuesday, Wednesday, Sunday】11:30-20:00,【Thursday, Friday, Saturday】11:30-21:00
Related article on sightseeing around Tokyo
[Survey] Traveling to Japan