Things to Do at Nakamise-dori Shopping Street where Connecting the Kaminarimon Gate and Sensō-ji Temple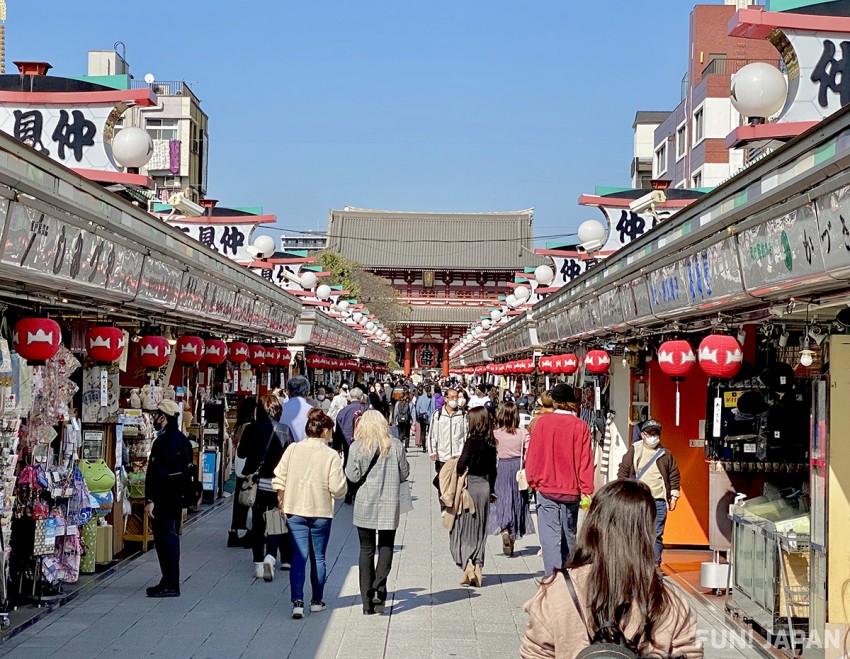 Nakamise-dori is a shopping district that's 250m in length. There are 88 different stores lining either side of the stone-paved street. Each of these stores has beautiful electronic signs as well as various decorations that change season to season.

Nakamise-dori (Nakamise Shopping Street) History
The start of Nakamise-dori is said to be between the years 1688 and 1735. During that time it was filled with roadside teahouses, confectionary stores, as well as stores that sold things such as toys for children or souvenirs for travelers to bring back from their journey; It became famous for having a little of everything.
During a project in 1885, the buildings within Nakamise-dori were chosen to be rebuilt using brick, which birthed a more modern shopping street.
The street was destroyed in 1923 due to the 1923 Great Kantō earthquake and was rebuilt using iron and concrete 2 years later in 1925, birthing what can only be said to be a Momoyama-style street.
Things to Do at Nakamise-dori (Nakamise Shopping Street)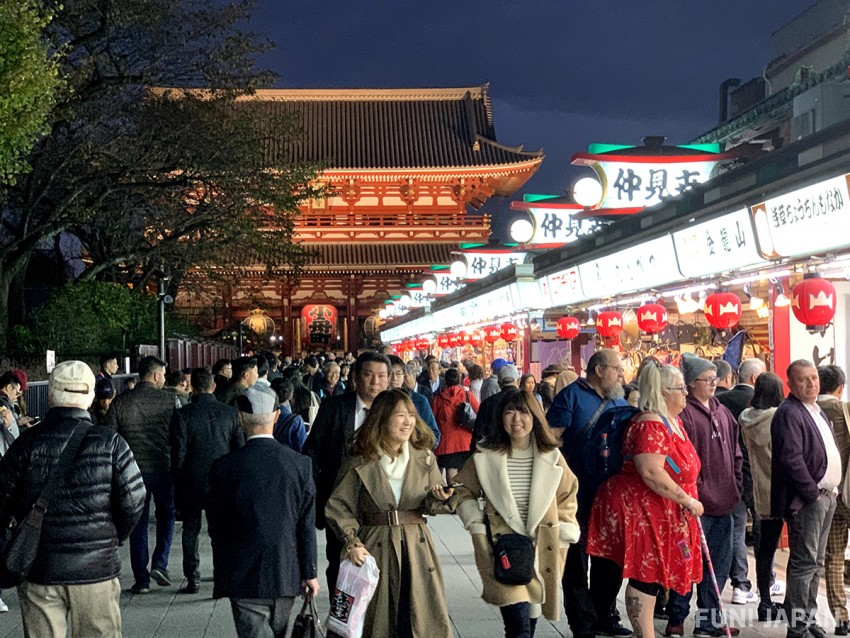 The obvious thing to enjoy here, after visiting Sensō-ji is shopping and having a leisurely walking.
There are many stores all with unique items such as traditional goods, souvenirs, fashion, and much more. The shopping street is also a great place for window showing due to the sheer number of different stores available.
We also recommend checking out some more Japanese-style stores and goods such as Japanese clothing, Japanese umbrellas, and folding fans.
Nearby Places to Check out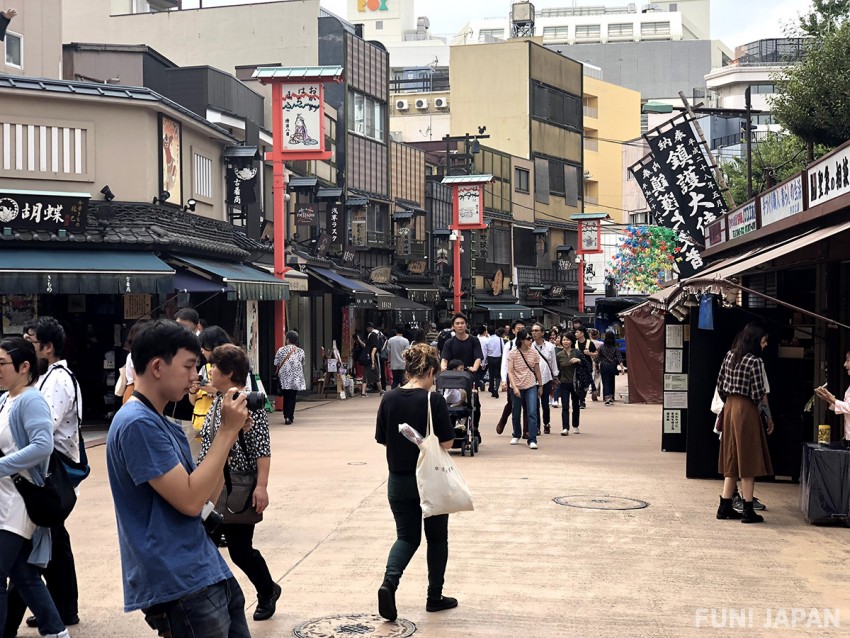 When visiting Nakamise-dori, make sure to visit Sensō-ji, but also Dempoin Street which cuts through Nakamise-dori.
Dempoin Street is another shopping street, similar to Nakamise-dori, however, the atmosphere is completely different.
Nakamise-dori has a very "unified" feel to it, with all the signs and text being similar. However, Dempoin Street has a lot of stores with tiled rooves and has a more relaxed and calm atmosphere.
How to Get to Nakamise-dori (Nakamise Shopping Street)
Address: 1 Chome Asakusa, Taito Shi, Tokyo 111-0032
Access: 3-minute walk from Asakusa Sta. using the Tokyo Metro Ginza Line or Toei Asakusa Line
Business Hours: Varies depending on individual store
Entrance Fee: None
[Survey] Traveling to Japan
Recommend