Try Asakusa's Amazing Traditional Experiences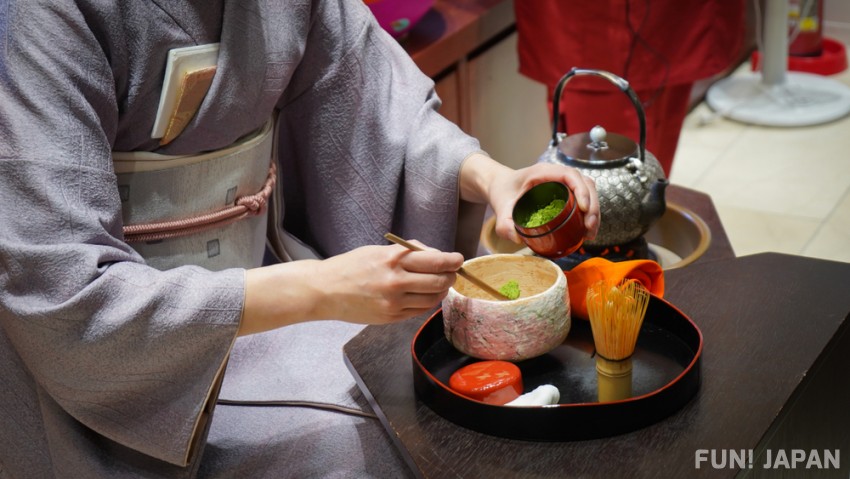 Asakusa is considered the heart of Tokyo by many, and as well as being home to the capital's oldest temple, it is host to a range of traditional crafts. From touring in a rickshaw to trying your hand at delicate glass cutting, you can leave Asakusa with more than just memories - you'll have some unique souvenirs and some great new skills.
Asakusa Culture Tourist Information Center
Housed in a smart 8-floor building right beside the main Asakusa train station, the tourist center is a great starting point for experiences in Asakusa. The timber design is the creation of renowned architected Kengo Kuma, and is easy to spot among the regular buildings nearby. The center includes a tourist information desk, a cafe, a great observation deck and an event space. With multi-lingual staff on hand to help and plenty of maps, leaflets, computers and information packs, it's the perfect place to plan your experiences of traditional crafts in Asakusa.
Spot Information
Name: Asakusa Culture Tourist Information Center (浅草文化観光センター)
Address: 2-chome-18-9 Kaminarimon, Taito, Tokyo
Location: The information center is directly across from Kaminarimon gate and only a minute away from Asakusa Station.
Hours: 09:00 - 22:00
Regular Closing Days: None
Dressing in a Kimono in Asakusa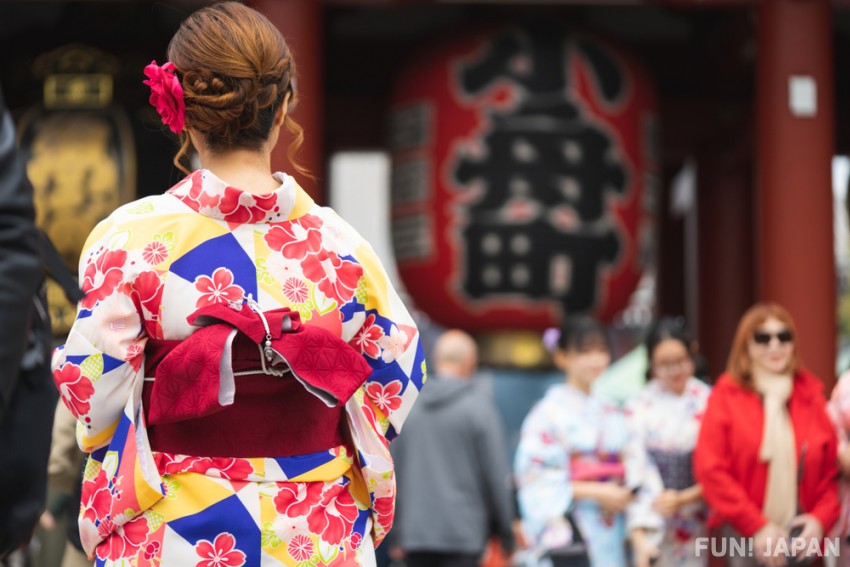 Asakusa's old-school style makes it the perfect place to try a traditional Japanese kimono. Posing for photos at Tokyo's oldest temple, Sensoji, or beside the Sumida river and even riding in a rickshaw all make for a great experience. There are a number of Kimono rental stores in Asakusa, with walking day plans as well as additional services like photographers. You can choose from light yukata (worn in summer) or a full kimono (worn in colder months) and be dressed by a professional, often with all the accessories you need included.
Plans range from 3,000 yen to 6,000 yen for a standard one day plan (including walking outside) but can go higher for more intricate pieces. Check that plans include shoes, socks and other accessories and you won't need to bring anything with you. If you'd like to know more, check our full guide to renting a kimono in Asakusa.
Related article: Asakusa Kimono Experience! Where to Rent? How Much is it?
Making Glassware in Asakusa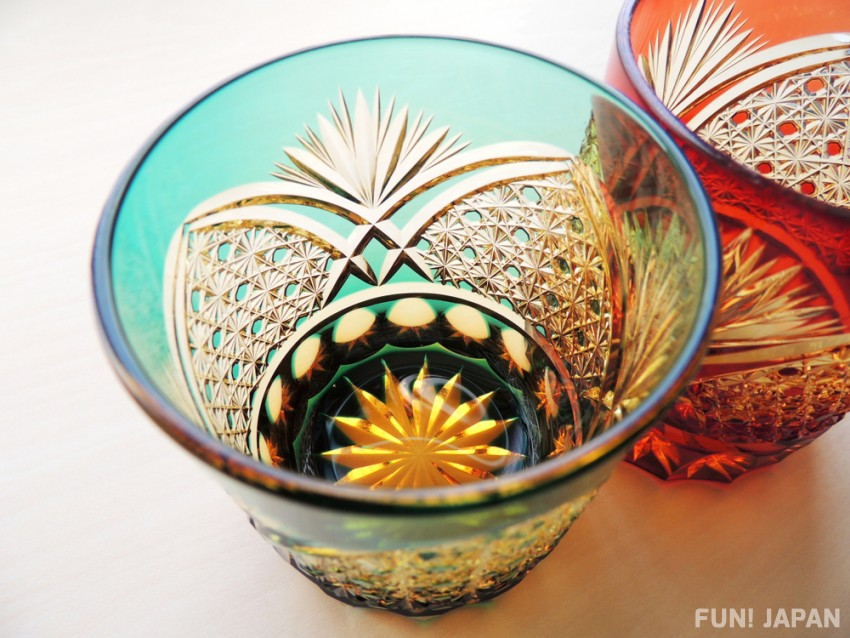 Edo Kiriko is a delicate and unique glass cutting technique perfect by Kyubei Kagaya. The glassware technique began in the mid 19th century and has been passed down through generations, with a few craftsmen still working in Tokyo today. The coloured glass and delicate designs are still immensely popular and are often given as gifts to mark special occasions.
One of the craftsmen, Eiji Ojima, is the third generation to practice the skill and runs a popular store and a separate workshop in Asakusa. Offering visitors the chance to decorate their own glass or paperweight using the unusual technique, he also explains the history and details of the process. There is help with constructing a design as well as using the tools required, so everyone can leave with a beautiful and hand-crafted souvenir. They also have a store in just off the corner of Nakamise Dori on the approach to Sensoji if you would like to see more of their work.
Spot Information
Name: Edokiriko Asakusa Ojima (Workshop)
Address: 4 chome-49-7, Taito, Asakusa, Tokyo
Location: Edokiriko Asakusa Ojima is located 10-12 minutes walk from Asakusa Main station.
Cost: 4,860 yen (adults) and 2,700 yen (children using a smaller piece)
Regular Closing Days: None
Making Japanese Candy in Asakusa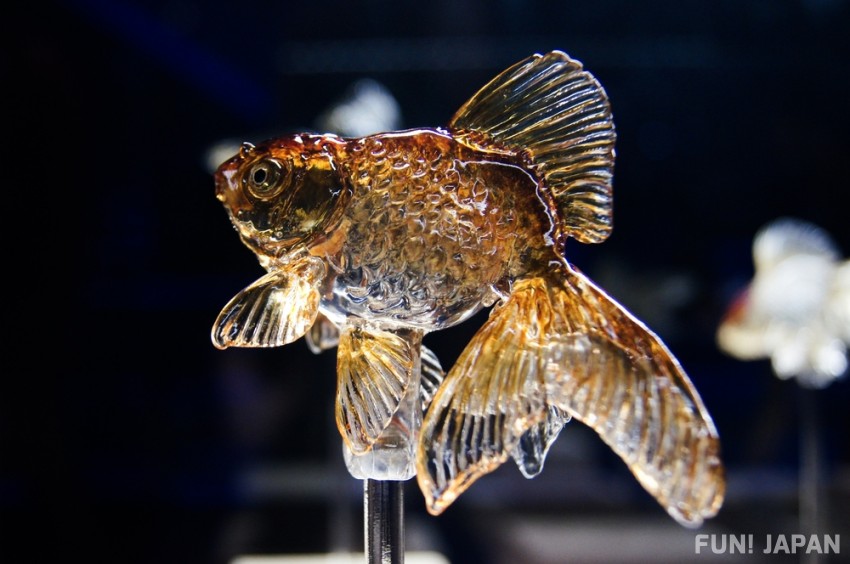 From delicate goldfish to cute pandas, the intricate creations of the Amezaiku craftsmen are deeply impressive. Shaping heated sugar and carefully adding colour and texture lines, they create a wide variety of decorative and delicious pieces. While they may seem too beautiful to eat, they make great souvenirs as they are small but beautiful. The craft has been popular since the Edo period but is believed to have started back in the 8th century, and relies on shaping as opposed to carving
Amezaiku Ameshin is one of the most well-known stores in Tokyo and is located in the Solamachi shopping complex at the base of Tokyo Skytree. The store is headed by renowned artist Shinri Tezuka and his apprentices at the store you can watch the sugar artists at work and choose your favourites for souvenirs. As well as the items on display, they can accept requests, so you can take home a unique and personalised piece of edible artwork. If you would like to make your own, the store offers a workshop at their headquarters in Asakusa, called Hanakawado. Unfortunately, this is only available in Japanese, but please check their homepage for extra details and the schedule.
Spot Information
Name: Amezaiku Ameshin Hanakawado Studio (アメシン 花川戸店)
Address: Hori Building 1F, 2 chome-9-1 Hanakawado, Taito, Tokyo
Location: The Head store is located 5-7 minutes from Asakusa Main Station to the east of the Sensoji Temple Complex and north of Hanakawado Park.
Hours: 11:00 - 18:00
Cost: Class costs 3,100 yen (adults) and 2,500 yen (children) for 1.5 - 2 hours
Regular Closing Days: Thursdays
Tea Ceremony in Asakusa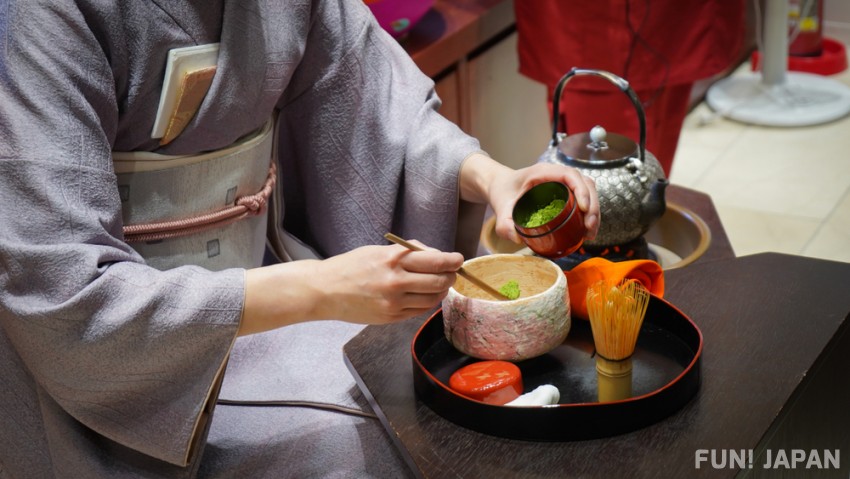 Tea ceremony is one of the quintessential Japanese experiences, and the ancient district of Asakusa is the perfect place to try it. Whether you're observing or want to try your hand at it yourself, there are a variety of locations offering this peaceful and fascinating experience. Brought to Japan from China and heavily influenced by Buddhist teachings, the ceremony is still practiced by schools and clubs today, as well as in tea shops for visitors. Featuring matcha (green tea made with powder) and wagashi (small sweets) it is an elegant and deceivingly complex process, with much to learn for newcomers.
There are a number of places that offer tea ceremony including Jidaiya who offer the opportunity to combine it with a kimono experience and Tea Ceremony who also offer tea roasting classes for fans of hojicha (roasted green tea).
Shizu Kokoro Tea School is one of the dedicated schools teaching chado (the way of tea) in Asakusa and is licensed by the Urasenke Chado School in Kyoto, the home of tea. They offer a 90-minute workshop in English in an authentic tatami room with a detailed introduction to the ways of tea, a tea ceremony experience and the chance to make matcha, as well as experience being both the host and the guest. There are a selection of teas included along with wagashi (small sweets) included and plenty of time to ask questions about the process. They also run a regular tea class in English if you are staying in Tokyo for longer and wish to learn about the art in detail.
Spot Information
Name: Shizu Kokoro Tea School
Address: 1-chome-9-8 Asakusa, Taito, Tokyo
Location: Shizu Kokoro is located close to Tawaramachi Station on the Ginza line.
Hours: 10:00 - 17:30
Cost: Class costs 4,180 yen per person including tax
Regular Closing Days: Sundays and Mondays
Ride a Rickshaw in Asakusa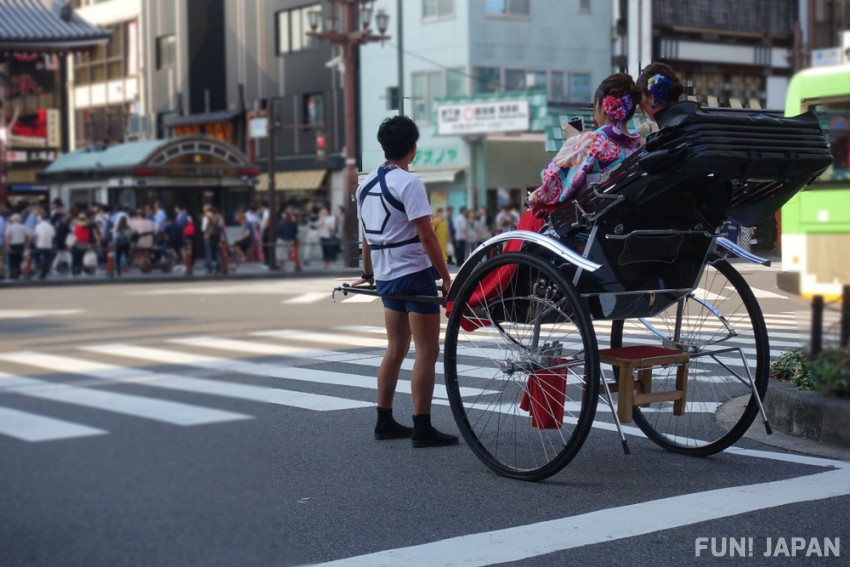 A trip back in time that suits the old-fashioned style of Asakusa perfectly, a rickshaw ride is a the perfect way to sightsee and take a break. Known as jinrikisha in Japanese, a rickshaw is a two-wheeled cart pulled by a runner, with the Japanese term translating to human (jin), power (riki) and vehicle (sha). They were popular in the 19th century across Asia and are believed to have been invented in Japan. Over the years, they were improved with rubber tires and more attention was paid to customer comfort. They were once the most popular form of transport in Japan and while they're not so common today, they make a great and unusual sightseeing experience. Resting your weary feet, you can see the busy streets of Asakusa from a new viewpoint and pack plenty of top spots into a tighter schedule.
One way to try a rickshaw is to choose one of the runner located close to the Kaminarimon gate. They will explain rates and direct you to the office if needed, or you can hop right in and start your tour from there. This kind of advertising is not too common in Japan, but for rickshaws it is an easy way to find a driver on the day without a reservation.
There are a number of local rickshaw companies operating in Asakusa, including Kosugiya and Jidaiya who are based close to Kaminarimon. Making reservations in advance or even for that day can be a better option if you want to discuss the course, have luggage or if you want to combine experiences such as tea ceremony or kimono wearing.
Rickshaw experiences are prices according to the length of the tour and the number of people (between 1-3) and can cost anywhere from 4,000 yen to 40,000 yen. 
[Survey] Traveling to Japan
Recommend