Hirosaki, with Famous Cherry Blossom Spots Hirosaki Park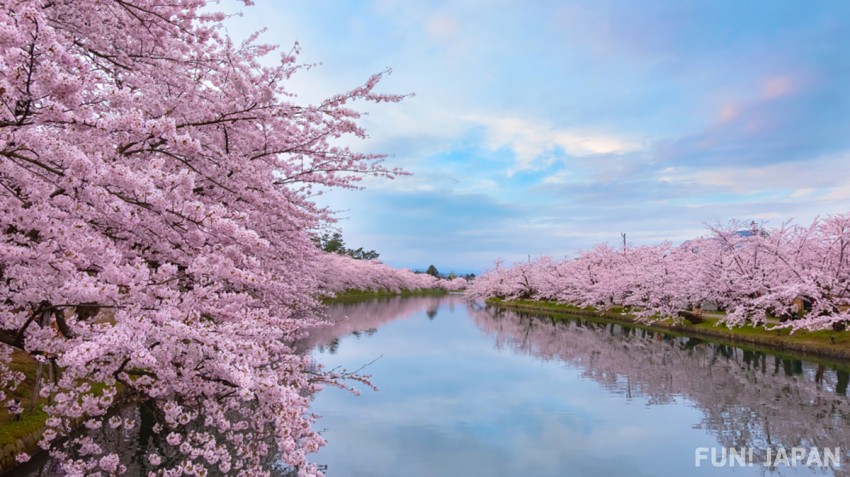 Hirosaki is the central city of the Tsugaru region located in the southwestern part of Aomori Prefecture. There are many historical buildings such as temples and samurai residences, including Hirosaki Park, where Hirosaki Castle has the only existing castle tower in the Tohoku region. There are also a variety of gourmet dishes such as Aomori Prefecture's special and well-known apples as well as more local specialties.

About Hirosaki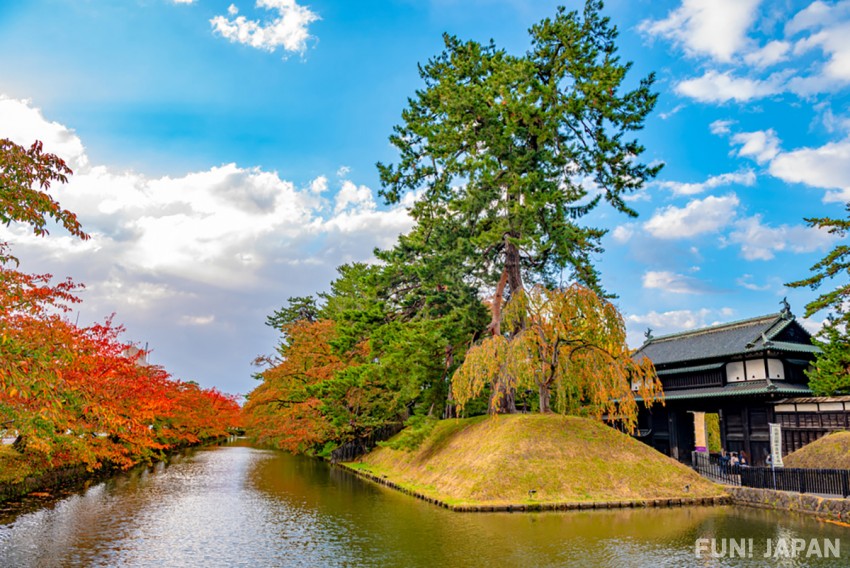 Hirosaki is a city located in the south of Tsuno Plain in the southwestern part of Aomori Prefecture. Overlooking the Hakkoda mountains the Ou Mountains to the east, and has Mount Iwaki, the highest mountain in Aomori Prefecture, to the west. In addition, the Iwaki River flows from the north to the center of the city.

It is also characterized by its abundant botanical gardens, Japanese gardens, and scenic spots to blend into the blessed natural environment.
Weather and Tourist Season of 

Hirosaki


Hirosaki is a relatively cool area with an average annual temperature of 10.2° C. However, the average temperature is 22 ° C in the summer from June to September, and the average temperature is 6 °C in the winter from December to March.

It is recommended to see the scenery of each season in the region where the transition of the four seasons is clear. For example, in late April, Yoshino cherry trees in Hirosaki Park, one of the best cherry blossom spots in Japan, are at their best. In addition, you can see red and yellow scenery colored by maple and chrysanthemum around October, and snow statues and snowy scenery of trees around January and February.
What to Do in Hirosaki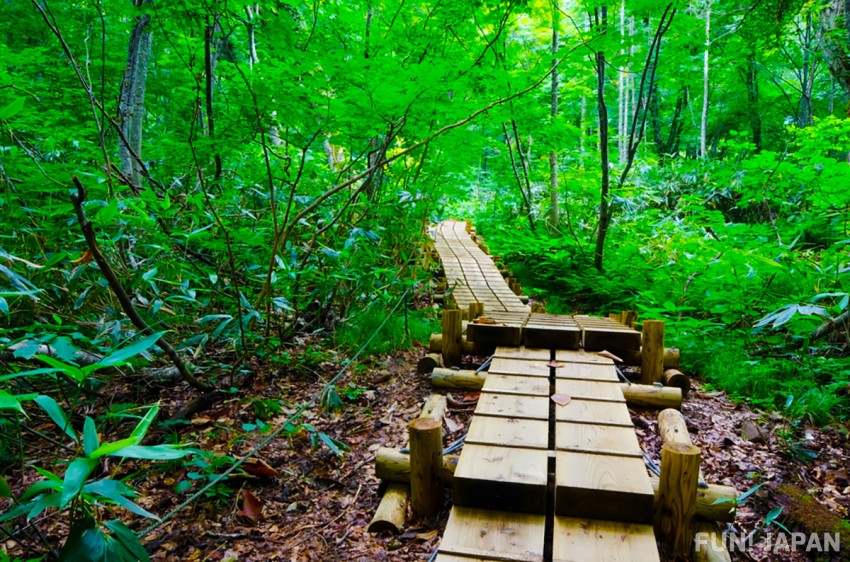 Many of Hirosaki's tourist spots are located around JR Hirosaki Station. Here are some recommended spots and events.

Hirosaki Castle and other Historical Buildings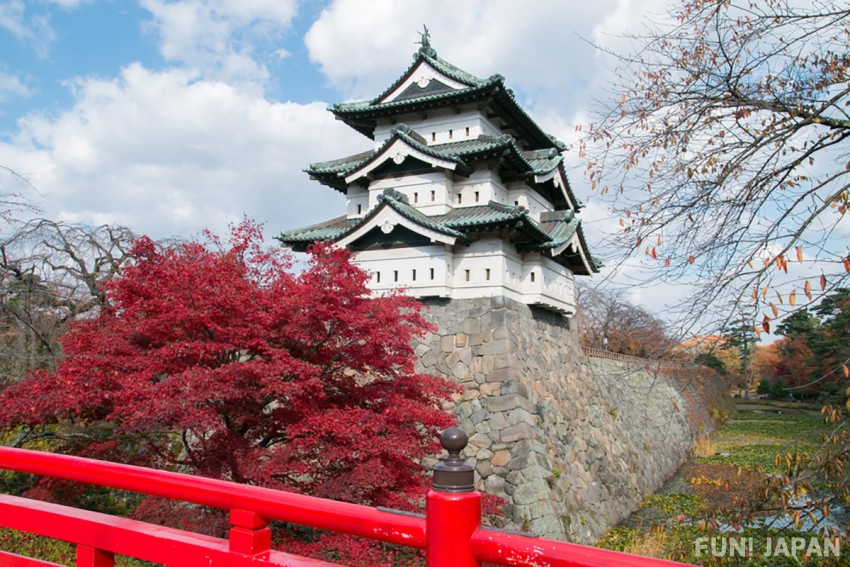 Hirosaki is a city with a history that flourished as a castle town of Tsugaru. Therefore, there are many buildings such as temples, shrines, and samurai residences. For example, Hirosaki Castle in Hirosaki Park is a valuable spot designated as an important cultural property of the country. In addition to the only existing castle tower in the Tohoku region of Japan, there are many buildings such as the yagura, gates, and bridges.
Also recommended are Chosho-ji Temple built around the 1600s and Saishoin, which has a five-storied pagoda called the most beautiful tower in Tohoku.
Natural Scenery such as Mount Iwaki and Shirakami Mountains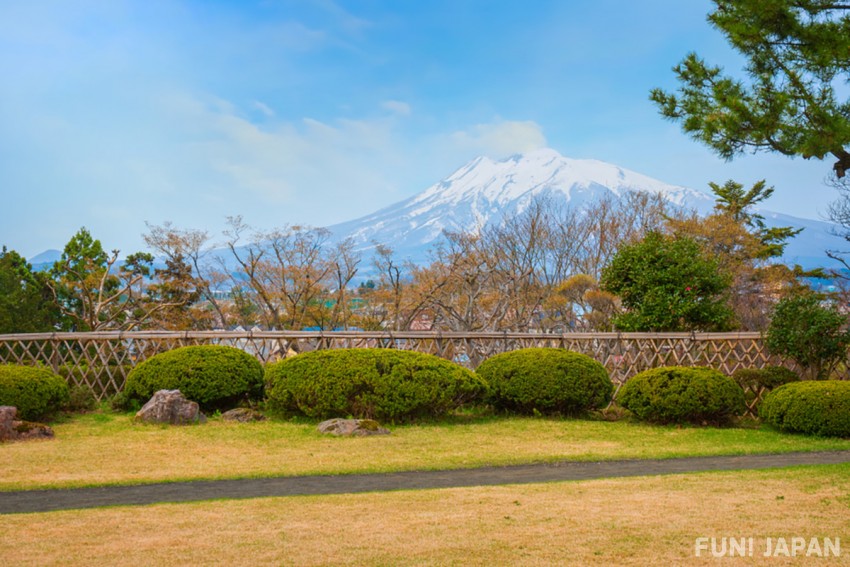 Hirosaki is a region rich in nature such as mountains and rivers. For example, Mount Iwaki, Shirakami Mountains, and Dokuko Chiku no Suiden are famous. Among them, Mount Iwaki is the highest mountain in Aomori Prefecture. From the top of the mountain, you can see the Hakkoda mountains and Jusanko. In addition, there are 10 hot springs at the foot of the mountain, and there are spots for footbaths.
Also, check out the Shirakami Mountains. It is a mountainous area that spans two prefectures. It is home to one of the world's largest native beech forests, 113 species of 600 plants, and a variety of animals. Shirakami Mountains is a rare tourist destination that was registered as a World Heritage Site in 1993.
Events such as the Hirosaki Cherry Blossom Festival and the Hirosaki Neputa Festival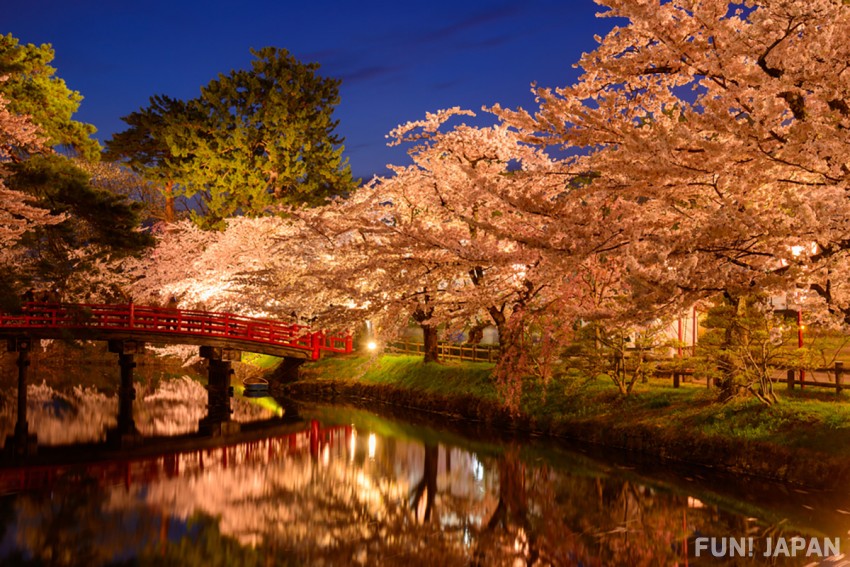 Various events are held in Hirosaki. For example, the Hirosaki Cherry Blossom Festival is a famous event held from late April to early May every year. There are around 2,600 cherry trees of about 50 kinds in full bloom, and you will be overwhelmed by them.

The Hirosaki Neputa Festival is a Japanese summer feature held every year in early August. The scene of walking around the town with a lantern called Neputa in 80 large and small floats, is a masterpiece.
Foods and Restaurants of Hirosaki
Hirosaki is famous for its local dishes using seafood such as Hirosaki Igamenchi and Scallop Miso. It is also an area with thriving apple production. You can't miss the sweets that use apples.

Many shops where you can eat these local dishes and apple sweets are located around JR Hirosaki Station and around Hirosaki Park.
Hotels and Ryokan of Hirosaki
Hirosaki's accommodation facilities are enriched around JR Hirosaki Station. In particular, there are many accommodation-specialized economy hotels. The price range is reasonable at around 5,000 to 10,000 yen per night.

If you are looking for a Japanese inn (ryokan), you should visit the hot spring area at the foot of Mount Iwaki. The price is about 7,000 yen, higher than the hotels in front of JR Hirosaki Station. (As of September 2019)
How to Get to Aomori to Hirosaki
To go to Hirosaki, first, aim for JR Shin-Aomori Station, where the Shinkansen stop. If you use the JR Ou Main Line from JR Shin-Aomori Station, you will arrive at JR Hirosaki Station in about 25-40 minutes.

Spot information
Spot name: Hirosaki (JR Hirosaki Station)



Street address: 1 Omotemachi, Hirosaki-shi, Aomori 036-8096
Access: Shin-Aomori Station → [JR Ou Main Line] approx. 25-41 minutes → Hirosaki Station
Wi-Fi: Available (HIROSAKI Free Wi-Fi)
Language: English, Chinese, Korean
Credit cards: VISA, MasterCard, JCB, AMERICAN EXPRESS, Diners Club International
[Survey] Traveling to Japan
Recommend