The Shin-Yokohama Ramen Museum: A Collection of Famous Ramen Restaurants from Around Japan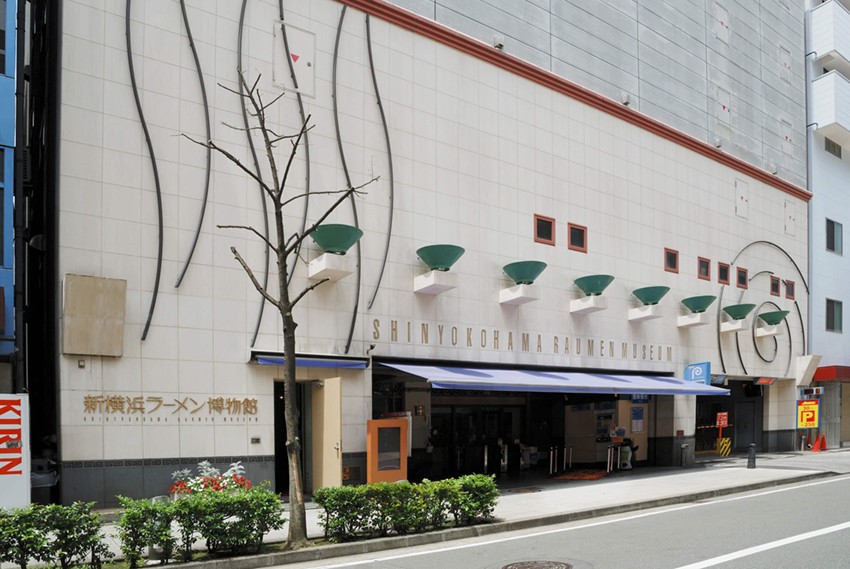 The Shin-Yokohama Ramen Museum is a collection of famous ramen restaurants from around the world, and is a popular tourist spot where you can take a eating tour. It's also only a convenient 5 minute walk from Shin-Yokohama Station.
About the Shin-Yokohama Ramen Museum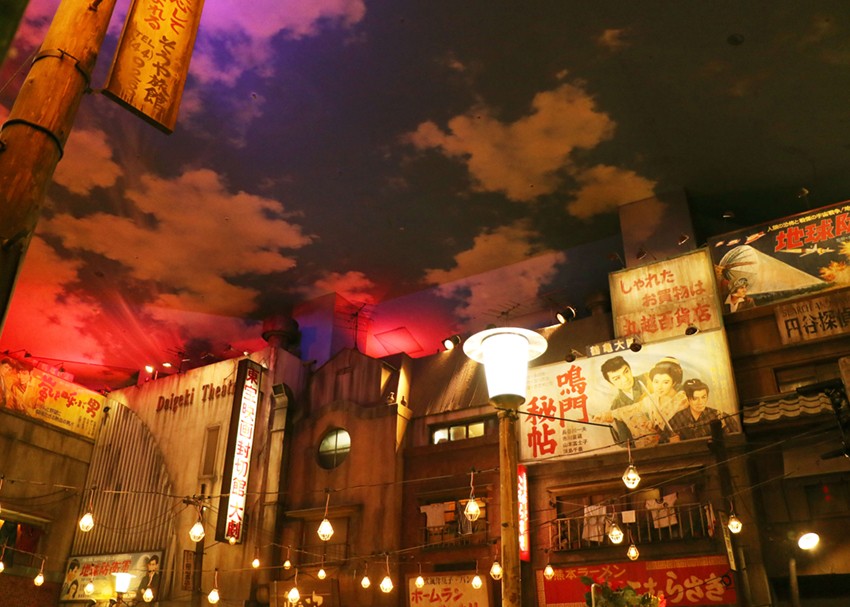 The Shin-Yokohama Ramen Museum occupies 3 floors, from the first floor down to the 2nd basement. The 2 basement floors house 8 ramen restaurants. Other than the selection of ramen, there are also many other things to enjoy, like shops to buy goods and souvenirs, a cafe, a drinking establishment, and a candy and snack store.
Things To Do in The Ramen Museum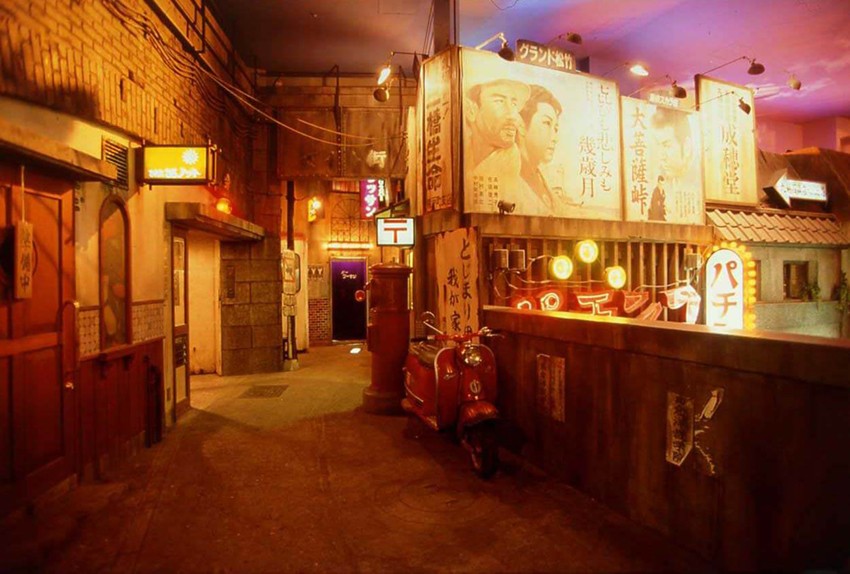 While the main draw is being able to try several famous kinds of ramen all in one place, there are many other things to do in the building. After finishing your ramen, take a stroll around the building.
Famous Shops from Around Japan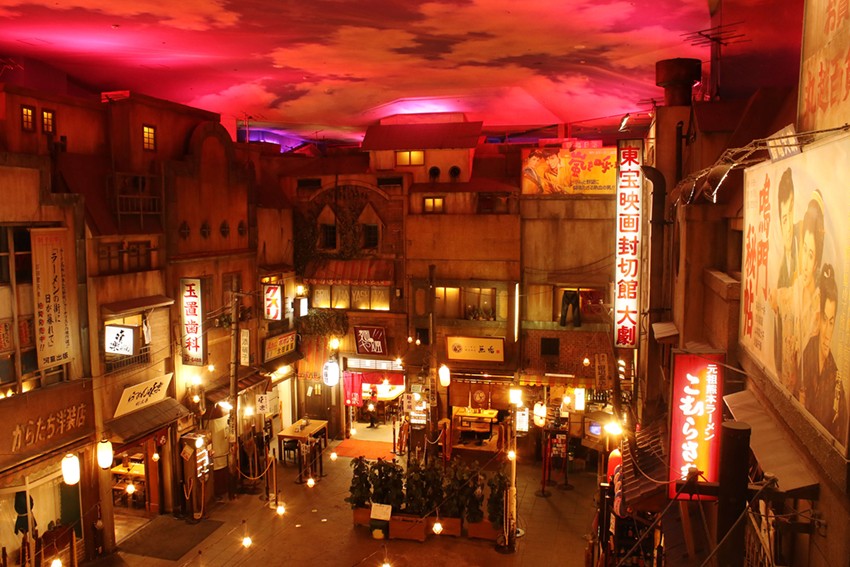 Because there are many popular ramen shops around the country, the Shin-Yokohama Ramen Museum changes out the shops often. If a shop you want to try catches your eye, be sure to visit quickly. 

Types of ramen available range from soy sauce ramen using seaweed taken from the ocean in Hokkaido, to a famous spicy miso ramen from the Tohoku region, and the Hakata bone broth soup ramen from Kyushu. There are mini sizes available, so you can visit all the shops until you're satisfied.

Also interesting, the decor of the entire floor echos the Showa era, so it feels like you've time-slipped back to the Japan of the not-too-distant past. 
The History of Ramen Gallery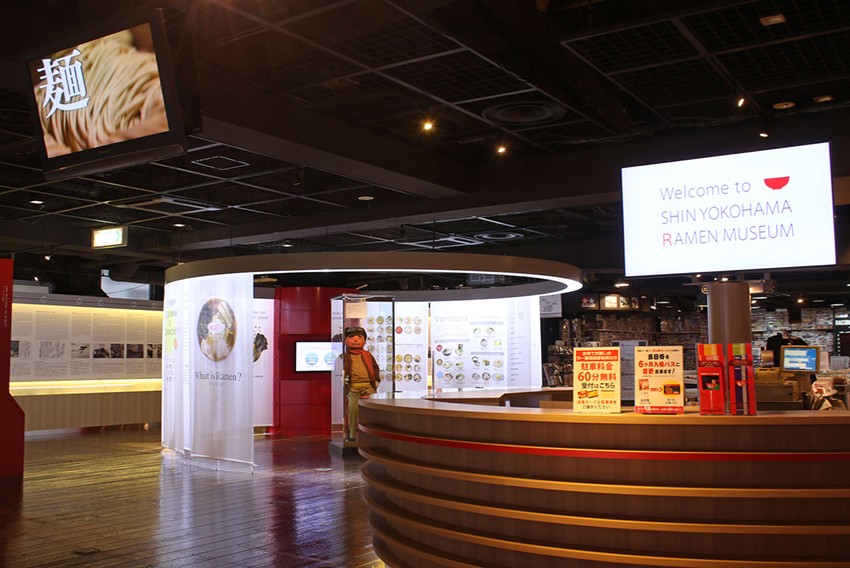 Don't forget to take in the step by step history of Japanese ramen. You can become familiar with the history from the original Chinese noodles to what Japanese ramen has become today. There is also an interactive touch panel that shows the various kinds of famous ramen from around the world.

The Museum Shop Where You Can Buy Souvenir Ramen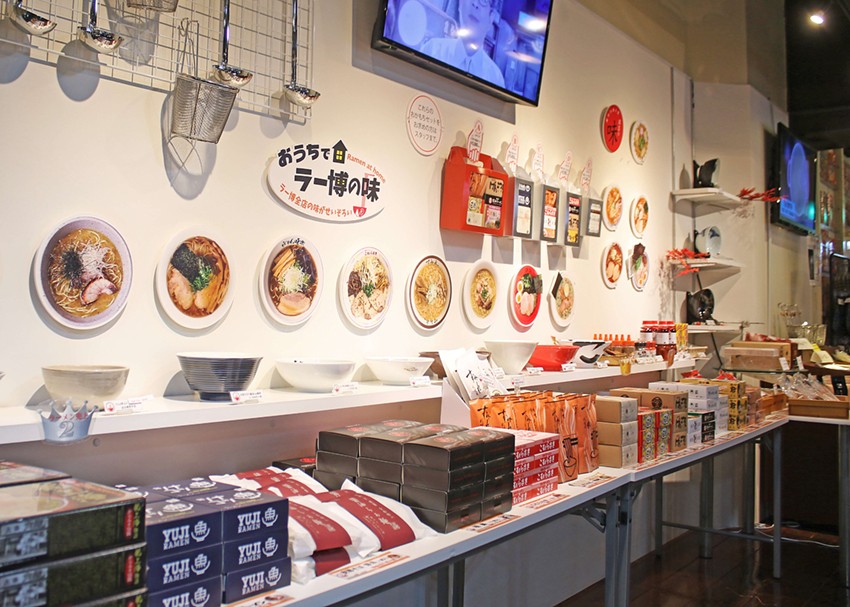 The best thing to buy in the museum shop is take-out ramen from the popular shops. You can recreate the famous flavor of popular shops easily, in your own home. Also, other unique items are available, such as ramen flavored rice crackers or other goods.

Dime Shop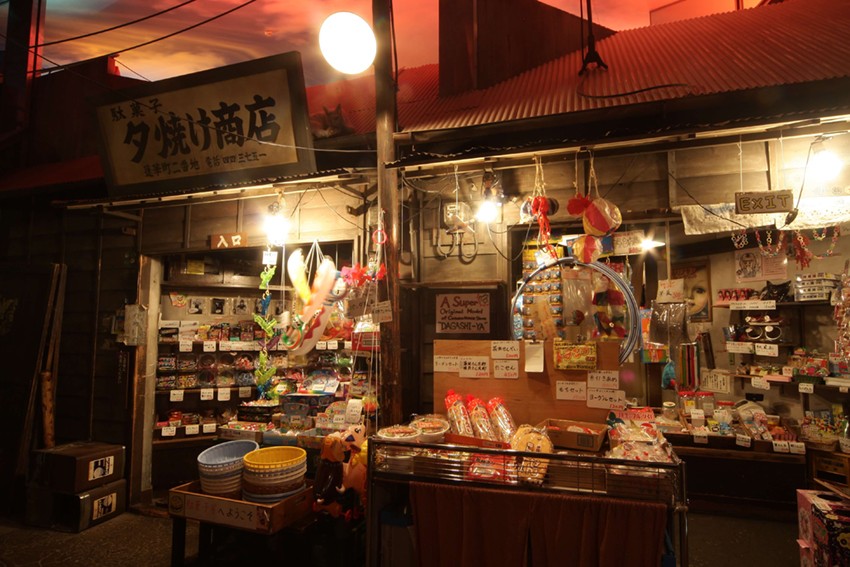 At the old fashioned candy and snack shop, "Yuuyake Shouten", you can buy authentic Japanese snacks. Small snacks like rice crackers, dried squid, dumplings, etc. are available in charming retro packaging. The pricing is extremely reasonable, and it's perfect for buying in bulk as souvenirs.

From Shin-Yokohama Station to The Shin-Yokohama Ramen Museum
The Shin-Yokohama Ramen Museum is easily accessible from either  JR Shin-Yokohama Station or the Yokohama Municipal Subway Shin-Yokohama Station. From JR Shin-Yokohama Station, go out the North Exit and its about a 5 minute walk. From the Yokohama Municipal Subway Shin-Yokohama Station, go out Exit 8, and it's a 1 minute walk,

Spot information
Spot name: Shin-Yokohama Ramen Museum
Street address:2-14-21,Shin-Yokohama, Minato-ku, Yokohama-shi, 〒222-0033
Access:5 minutes from JR Shin-Yokohama Station, 1 minute from Exit 8 of the Yokohama Municipal Subway Shin-Yokohama Station.
Wi-Fi:Available
Language:English, Chinese, Korean, Thai
Ticket Purchase: At entrance
Credit cards (only in the goods shop):VISA, MasterCard, JCB, AMERICAN EXPRESS, Diners Club International, UnionPay 
[Survey] Traveling to Japan
Recommend