The Ever Evolving Yokohama - The All-new YOKOHAMA AIR CABIN City Ropeway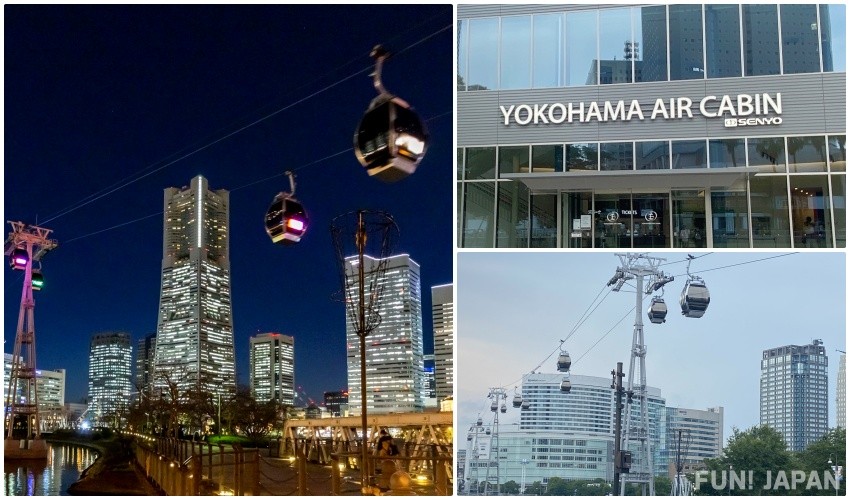 Minato Mirai 21 can be found in Yokohama and houses red-bricked warehouses, cup noodle museums, and a brand new "YOKOHAMA AIR CABIN". When walking from Sakuragi-cho, a lot of people can think "It's a little far to walk", but no longer! Now you can ride the brand new city ropeway and move between locations in just 5 minutes or less!

About YOKOHAMA AIR CABIN - Japan's First Groundbreaking City-based Ropeway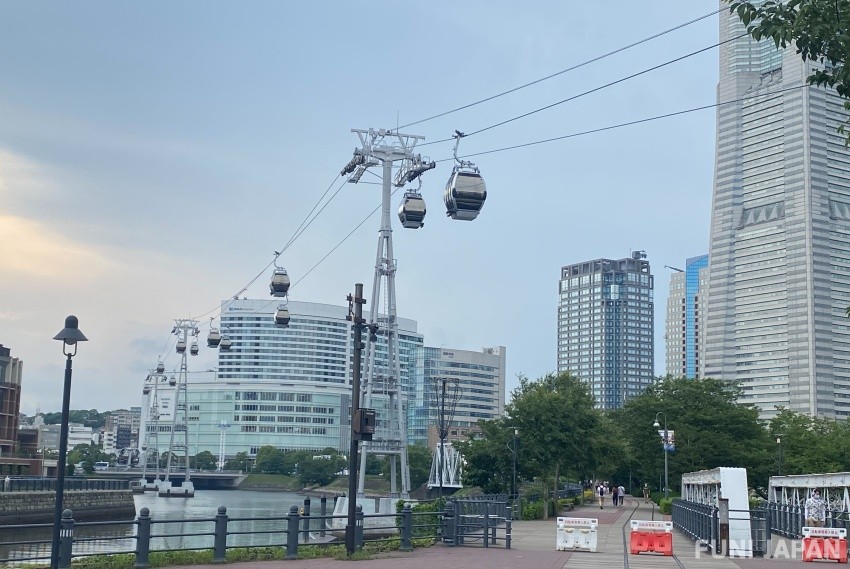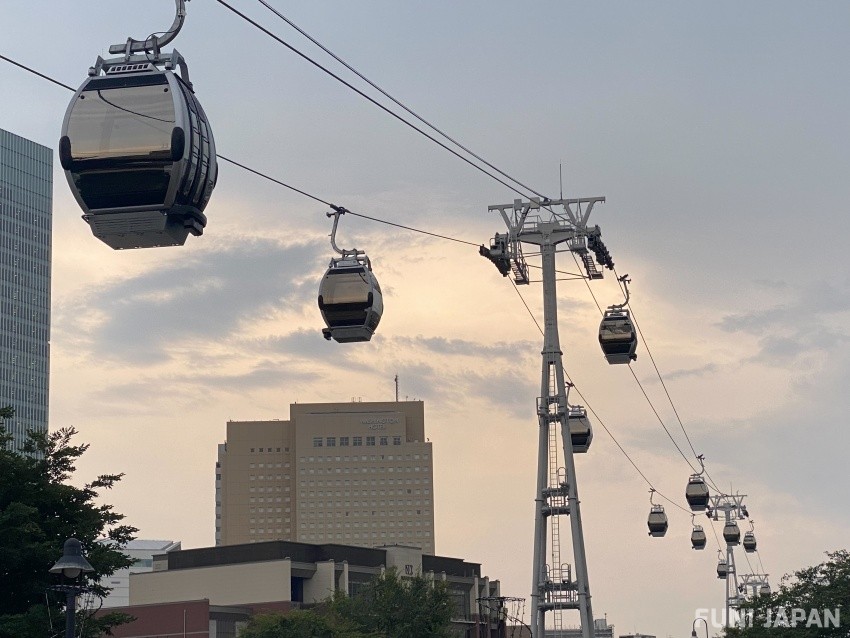 YOKOHAMA AIR CABIN spans a total of 630m and takes around 5 minutes for a one-way trip. It is connected from JR Sakuragi-cho Station to Minato Mirai's popular institution Yokohama World Porters. The ropeway has platforms in 2 locations at Sakuragi-cho and Shinko at Unga-Park Station and constantly rotates. Not only is it useful, but it's often thought of as an attraction rather than a form of transport, just using it is fun!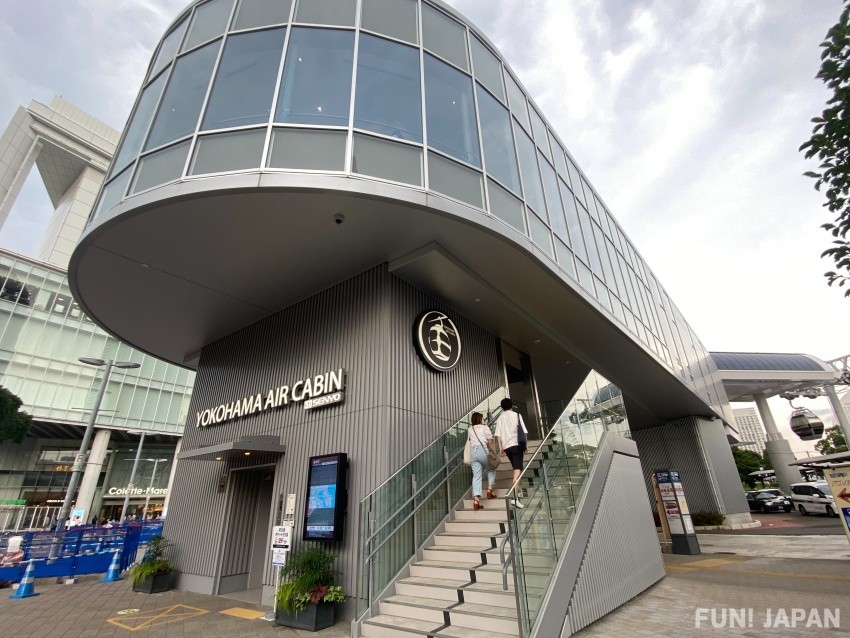 When exiting JR Sakuragi-cho's eastern exit, you'll instantly see a 2-story building labelled as YOKOHAMA AIR CABIN, this is the platform for the ropeway at Sakuragi-cho.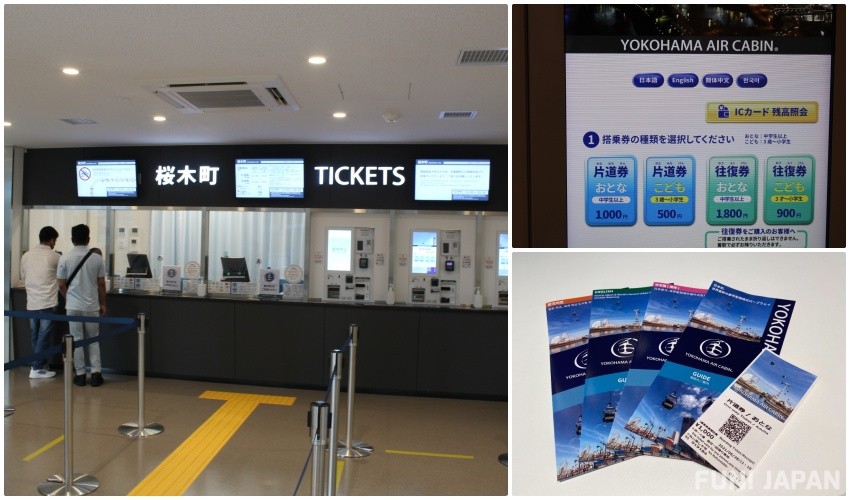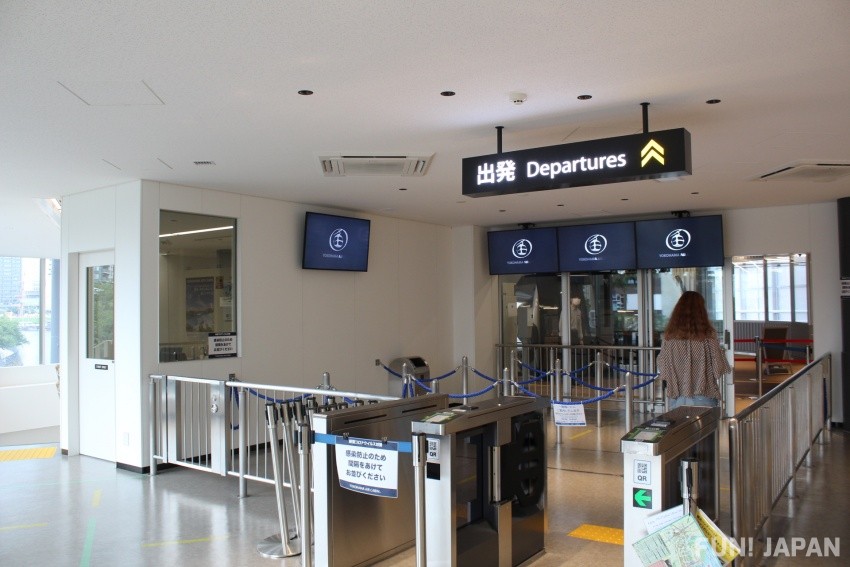 Both the departure lounge and ticket counter can be found on the 2nd floor, there is both a counter with staff and an automatic ticket machine. These machines offer services in various languages of course including English. The purchased ticket will have a QR code printed onto it, which you can display to the ticket booth when entering. Furthermore, there is a waiting room for departures similar to that of an airport, how exciting!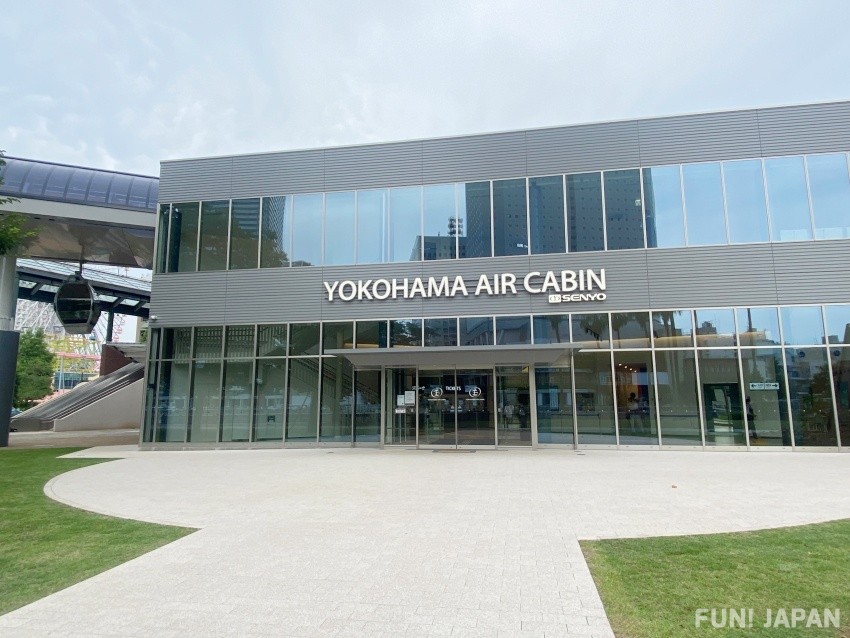 After arriving at Unga-Park Station in around 5 minutes from departure, you're in a central location to access all of the surrounding tourist attractions, a window into the world if you will!

After arriving at Unga-Park Station, you can quickly and easily reach the red-bricked warehouses, Yokohama Hammerhead, Yokohama Cosmoworld, the Cup Noodle Museum, and many more great attractions. You kill two birds in one stone by moving quickly and experiencing something new. It's not only great to use to ensure your feet don't get tired, but also on rainy days to stay dry!

Enjoy a 5-minute Walk Through the Sky on - YOKOHAMA AIR CABIN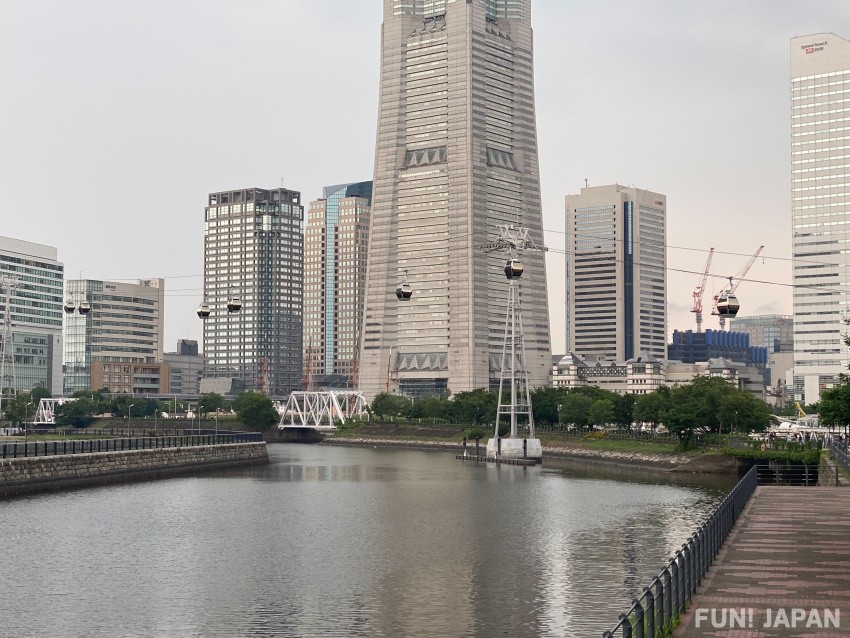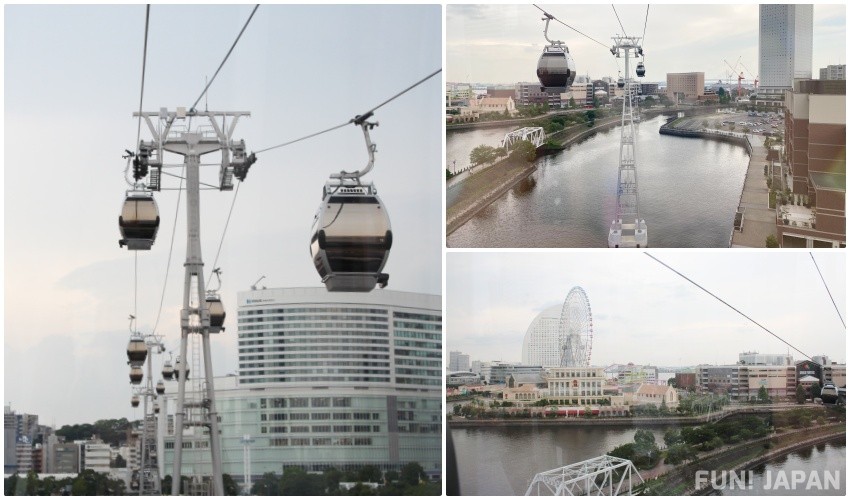 YOKOHAMA AIR CABIN's largest pull is the fact that you can reach Yokohama Minato Mirai in just 5 minutes on a walk through the air. This type of ropeway that goes in between buildings throughout the city is the first of its kind in the whole of Japan. It's great to look at all of the different surroundings as you pass over people walking below. The highest point during the journey is 40 meters above ground allowing you to enjoy checking out the view of Minato Mirai.

1 Group at a Time & A Modern Interior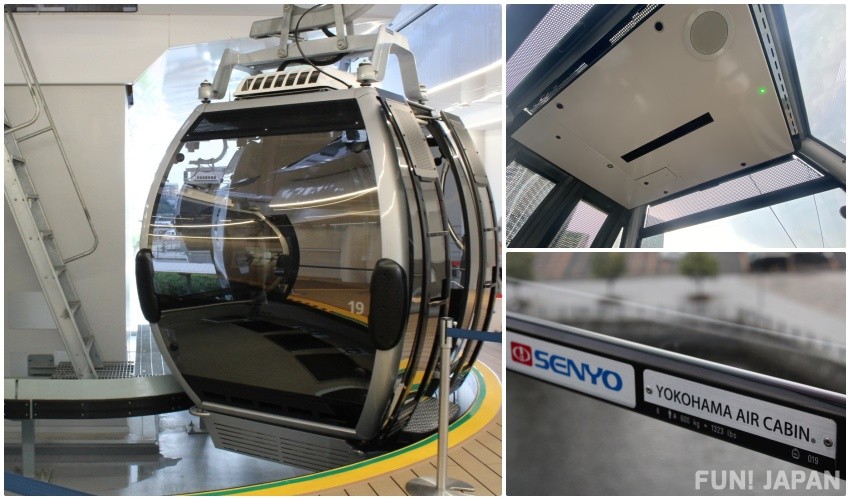 YOKOHAMA AIR CABIN has a maximum of 8 people per cart, with a total of 36 carts rotating around the route at any 1 time. The entire cart has glass all the way around allowing you to see the scenery at any angle you wish. Each group is guided onto the cart when boarding meaning you should never be put with people you don't know. The inside of the cabin is cooled, allowing for easy passage during the hot summer months. Furthermore, the departure lounge and cabin are barrier-free, meaning people in wheelchairs or families with strollers can enter without worry.

Enjoy the Night Scenery!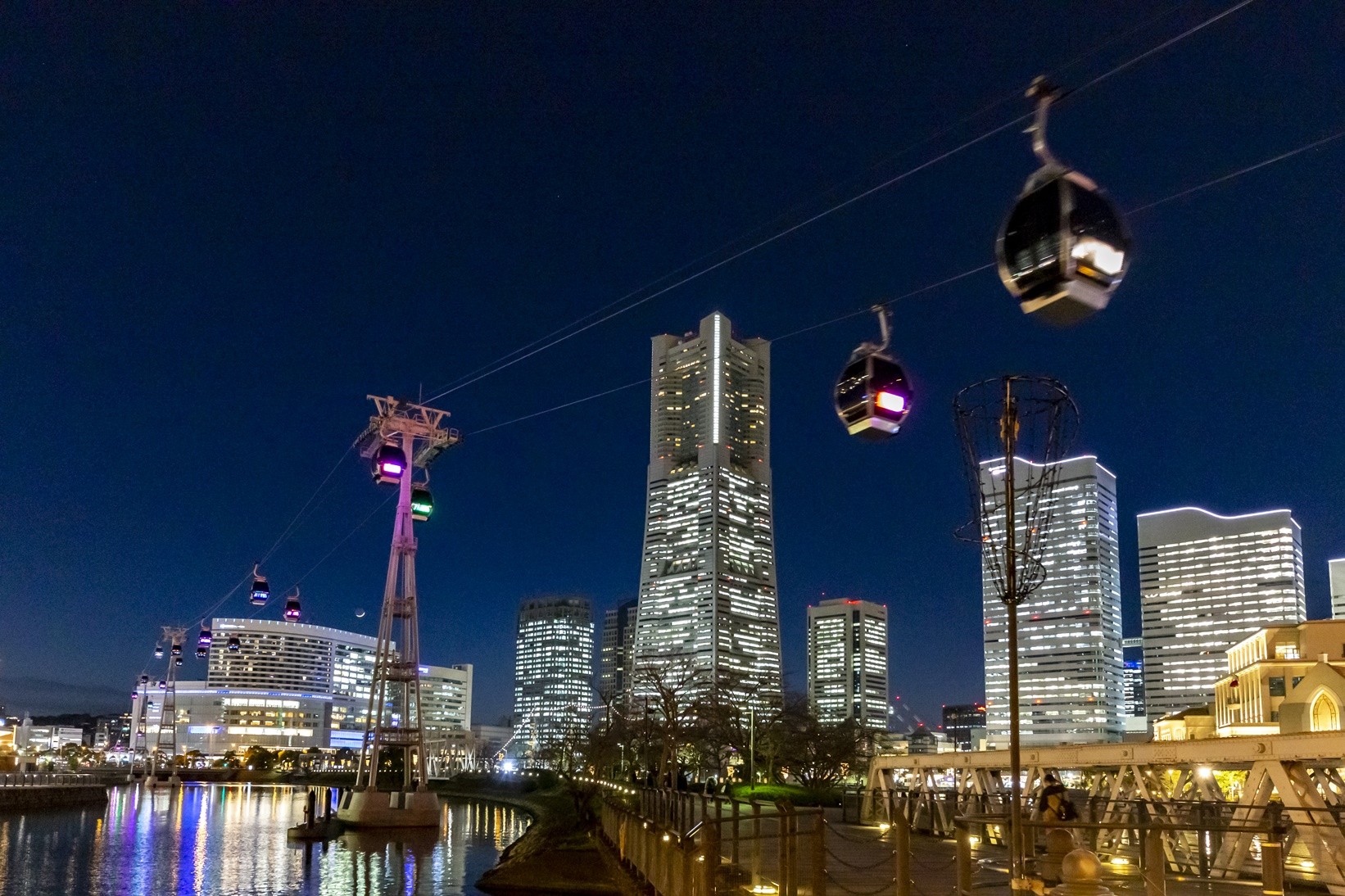 Yokohama is famous for its nighttime scenery. During the evening most of the facilities across Minato Mirai light up, allowing a view not possible during the afternoon or morning, seeing this from above the ground gives an even newer and more unique experience! The ropeway works during the night meaning you can enjoy the romantic scenery from within the cabin. It could even be a great new date spot?!

Also, the cabin itself lights up, so after getting off the ropeway make sure to look up and check out what it looks like at night.

Information
Location Name:  YOKOHAMA AIR CABIN
Address: 2-chōme-1-2 Shinkō, Naka Ward, Yokohama, Kanagawa
Business Hours: 10:00~22:00 ※Due to current restrictions, the current business hours are shortened to 20:00 / For the latest information, please check the official website.
Holidays: None
Fee: One Way Adult (Middleschool Student and Above) 1000 JPY, Child (3 Years~Elementary School Student) 500 JPY / Round Trip Adult (Middleschool Student and Above) 1800 JPY, Child (3 Years~Elementary School Student) 900 JPY
Access: 1-minute walk from JR Sakuragi-cho Station East Entrance / 15-minute walk from Unga-Park Station JR Sakuragi-cho East Entrance, a 7-minute walk from Minatomirai Line Bashamichi Station
[Survey] Traveling to Japan
Recommend