GUNDAMN FACTORY YOKOHAMA - An Enormous 18m Tall Moving Gundam Robot!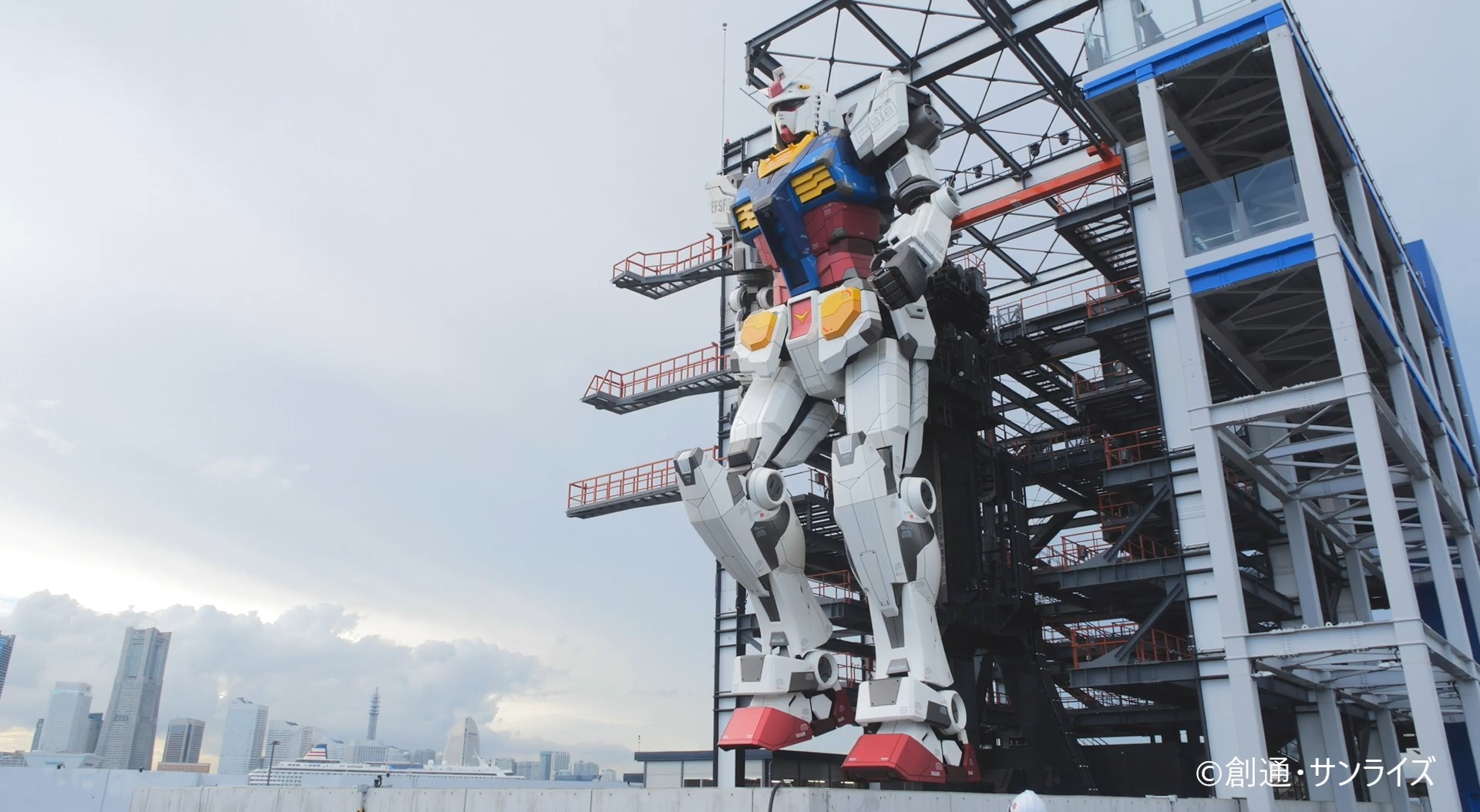 GUNDAM FACTORY YOKOHAMA is a limited-time facility that has opened until March 31st, 2022 in Yamashita-futo, Yokohama. Here you're able to see an enormously 18m tall Gundam unit that can actually move as well as pick up some original Gundam models and other goods at the nearby souvenir store. There's even an on-site cafe that serves local dishes! Let's take a look at all the details of this amazing location.

The Moving Gundam Appears!
GUNDAM FACTORY YOKOHAMA
"Mobile Suit Gundam" is a robot-based animation that started being showed on television in Japan in 1979 and has since become known all around the world.

GUNDAM FACTORY YOKOHAMA has opened in Yamashita-futo, Yokohama as part of the TV series 40-year anniversary and is scheduled to stay open for a limited time until March 31st, 2022. 

This institution's largest pull has to be its 18-meter tall moving robot which you can see. There have been many projects in the past of "real size" Gundams being created, but all of them have been ones that are unable to move and are just displayed on a stage, this is the first-ever "real size" Gundam which you can see in motion!

The project "GUNDAM GLOBAL CHALLENGE (GGC)" was created in 2014 to create an actual life-size Gundam robot that was able to move. It used Japan's latest and greatest techniques, knowledge, and equipment to make this dream a reality. You're able to see this challenge's success up close and personal very soon! 
Experience Becoming a Pilot at the "GUNDAM-DOCK"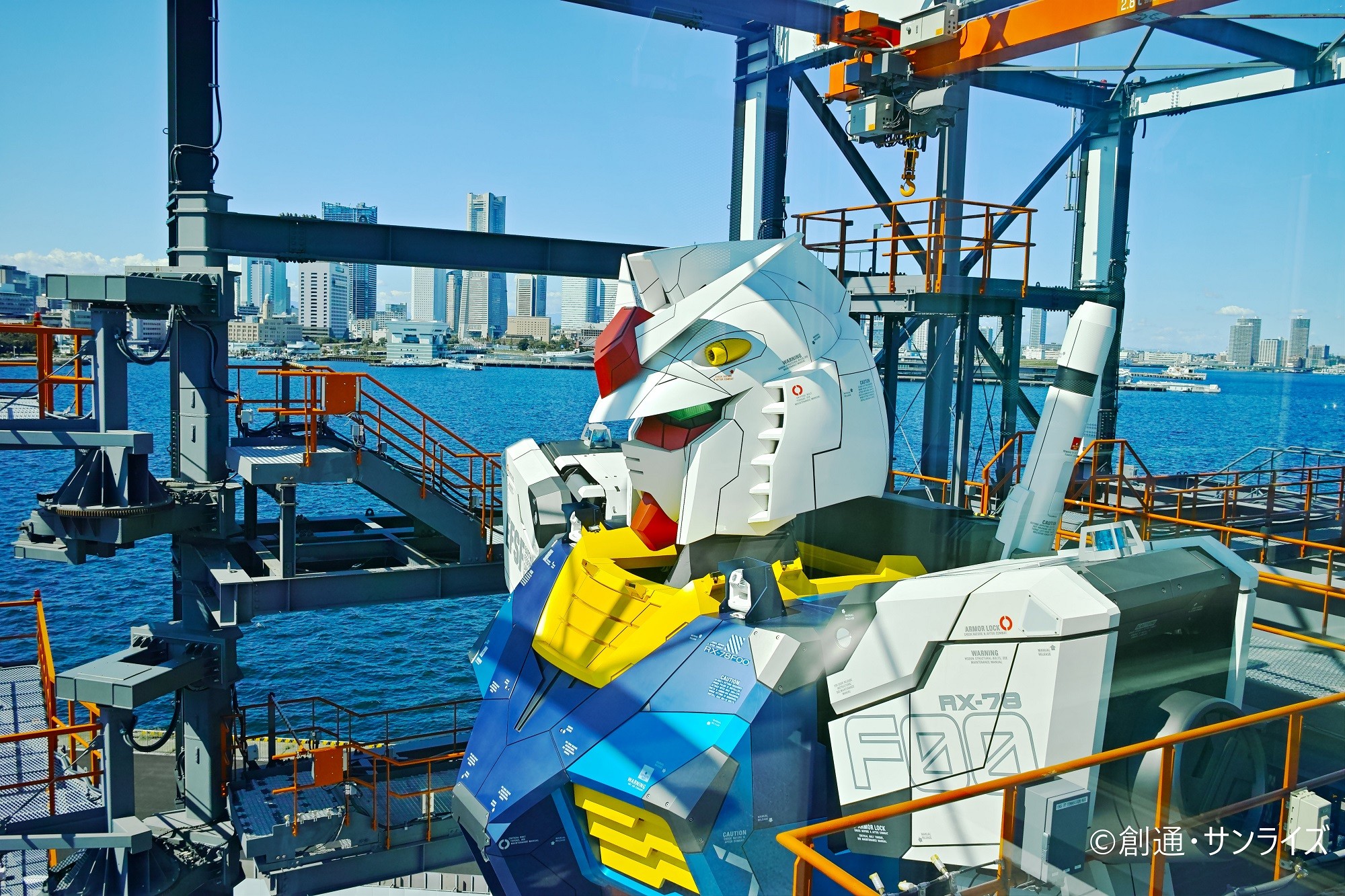 Within the 9 square kilometer park, you can find the GUNDAM-DOCK which is where the robot undergoes maintenance, here you're able to not only see the robot up close but also learn all about how it was made and what parts are used! Once you're done, visit the nearby cafe "GUNDAM-LAB" to take a break.

After buying your ticket, the first place you'll definitely want to check out is the special observation deck "GUNDAM-DOCK TOWER" (Paid). Here you're able to see the moving robot from a height of 15-18m and check out all of the intricate details that you wouldn't be able to see from the ground, you can experience what it would be like to be the pilot checking out his or her robot before charging into battle!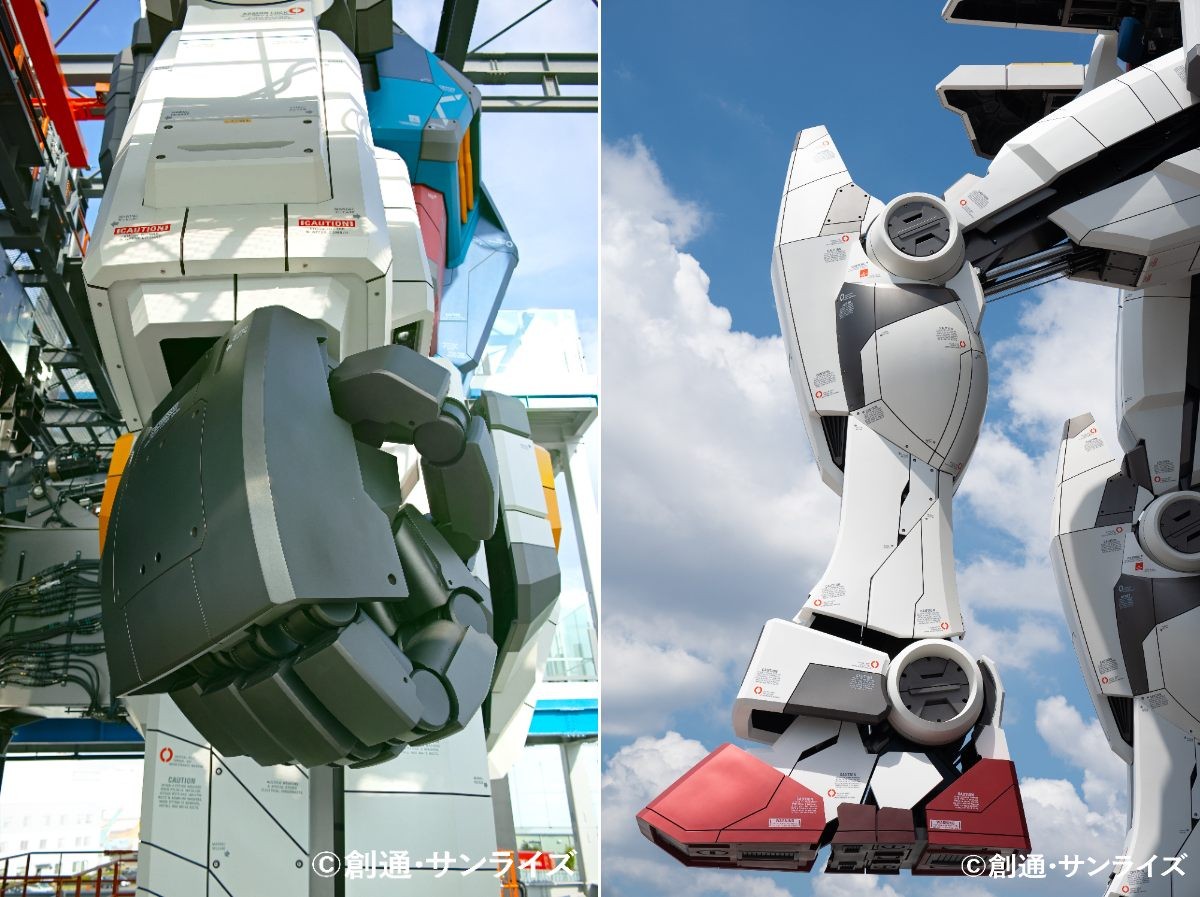 This Gundam has the number "RX-78F00", reconstructed from parts found around Yokohama, and is set to attempt to move, or so the story goes. The 5th floor of the institute is actually just about the same height as the Gundam unit itself. You can not only check the movement of the robot's hands, but see the cockpit, and see how the entire robot looks from behind.

On the 6th floor, you're able to check out the Gundam's head up close and personal, at the end of the performance, the Gundam actually faces towards the people watching, it's an unforgettable part of the experience. Even if you're not a fan of the series, this is an experience you're sure to enjoy. We also highly recommend checking out the nighttime scenery of Yokohama towards where the Gundam's head is facing.

Learn How the Gundam Moves in GUNDAM-LAB's ACADEMY,
Pick up some Original Goods Including Gundam Models and Local Souvenirs, Then Take a Break at the Cafe!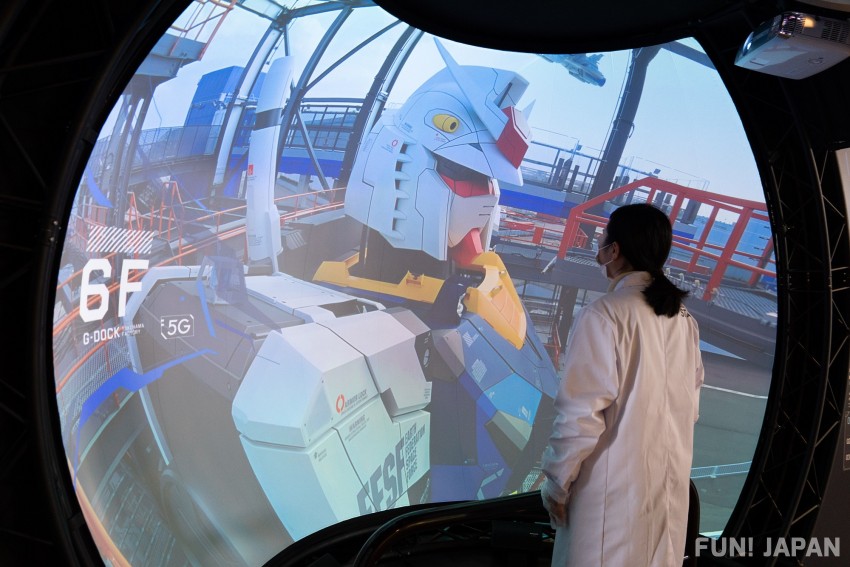 Do not forget to check out the exhibition space, shop, and cafe within GUNDAM-LAB before you go!
Here you're able to learn all about how the robot moves, check out the "Pilot View Experience" of the cockpit, and more within the "ACADEMY", you can then pick up some original goods such as Gundam models in the souvenir store "THE GUNDAM BASE YOKOHAMA Satellite", and finally take a quick break before leaving at the GUNDAM Café YOKOHAMA Satellite which serves some delicious local dishes from Yokohama.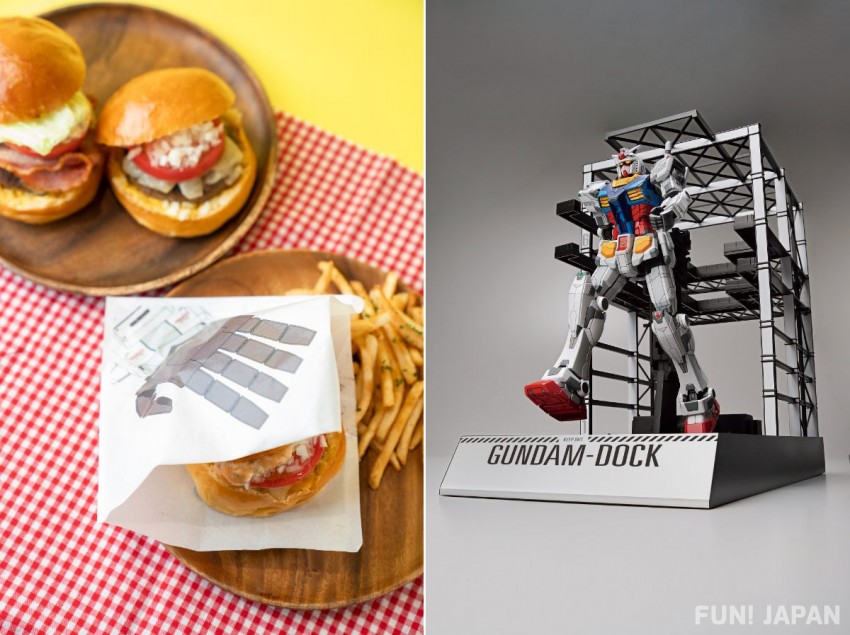 We highly recommend checking out the original RX-78F00 products that are up for sale within THE GUNDAM BASE YOKOHAMA Satellite with anything from plastic models to Yokohama original souvenirs!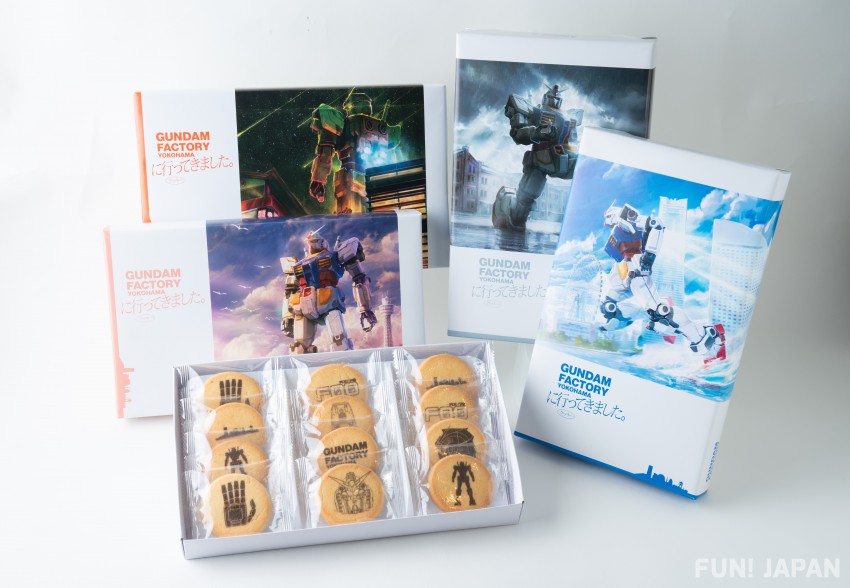 GUNDAM FACTORY YOKOHAMA
Address: 231-0023 Kanagawa, Yokohama, Naka Ward, Yamashitacho, 279-25 Yamashita-futo
Access: 7-minute walk from the Minatomirai Line Motomachi-Chūkagai Station's 4th Exit
Business Hours:【Weekday】11:00~20:00 (Last Entry 19:00),【Weekends + Holidays】10:00~20:00(Last Entry 19:00)
※The last entry to the shop and cafe is at 19:30.
※Business hours may differ depending on the time of year.
※There are days in which maintenance must be performed and the park is closed.
※Entrance to the area during times in which the park is not open is strictly forbidden.
※For more details, please check out the official website.
Operating Period:2020/12/19 (Sat)〜2022/3/31 (Thu)
Entrance Fee: Adult(13+)1650 JPY, Child(7+, 12 and below)1100 JPY (Tax Inc.)
GUNDAM-DOCKTOWER Spectator Fee: Adult/Child(7+)3300 JPY (Tax Inc.)
[Survey] Traveling to Japan