2020's Places to visit in Japan 2 - Where to visit in Yokohama's Hammerhead?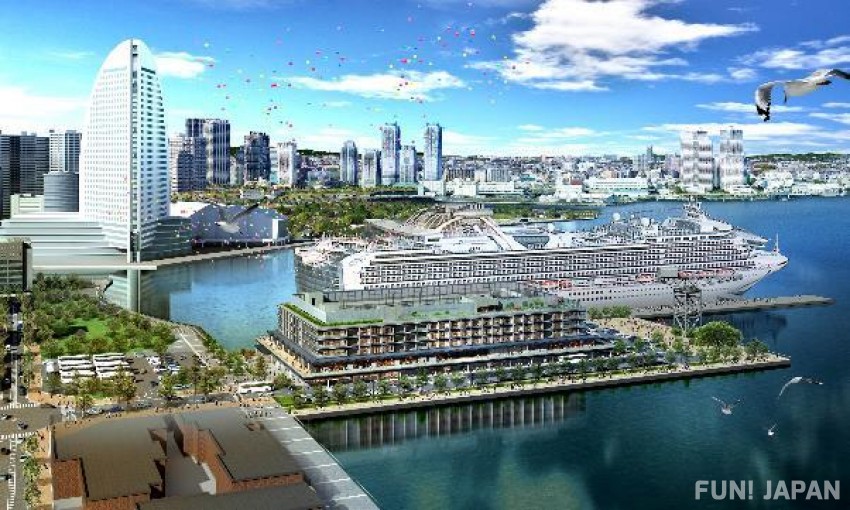 "Yokohama Hammerhead SHOP&RESTAURANT" is a futuristic shopping area which opened in October 2019 . With food as the theme there are 25 different restaurants and shops where you can experience everything food-related.

JAPAN RAMEN FOOD HALL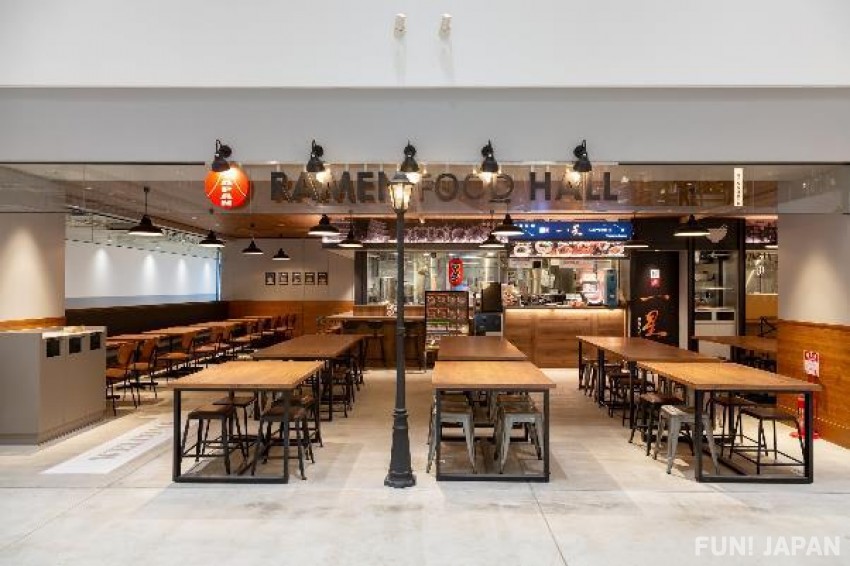 JAPAN RAMEN FOOD HALL is a small food court where there are five different ramen restaurants all with unique menus.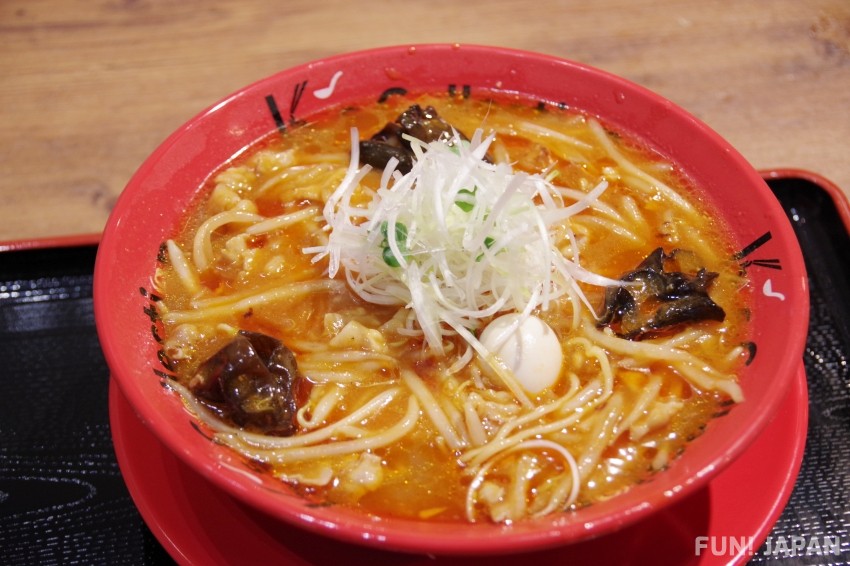 One you definitely should not miss trying is the all-new "K's Collection Spicy Miso Summer Ramen". "Summer Ramen" is a dish with miso and spice as its base that is unique to Yokohama. It only costs 900 yen a bowl! (excluding tax)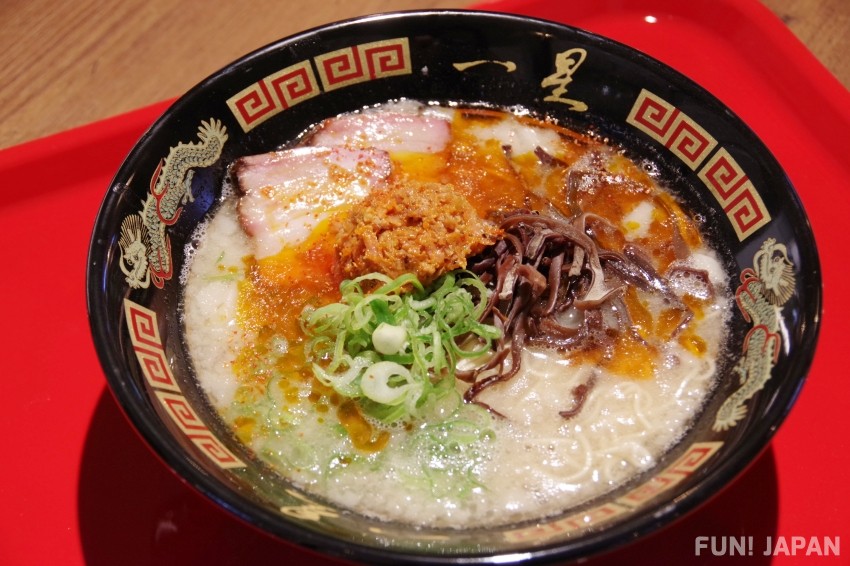 You should also try "Hakata Issei Ichidai" which is authentic Hakata-style ramen (pork-bone broth ramen originally from Fukuoka). This dish consists of very thin noodles bathed in broth that complements the sweetness of the slices of pork belly.
Kurumicco Factory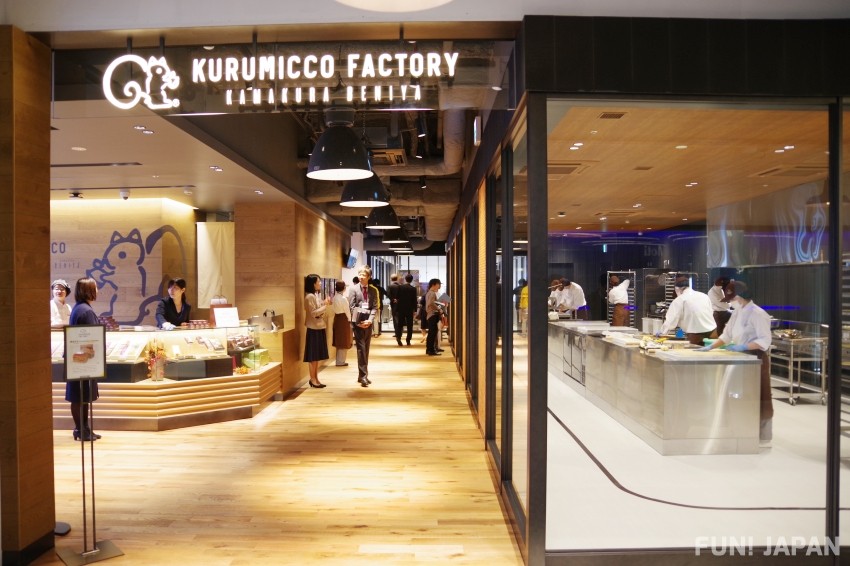 The original Kurumicco Factory is in Kamakura, south of Tokyo and is a very popular sweets store where you can see the confectionery being made before your very eyes. You can then order the ones you have seen being made at the eat-in space and enjoy their divine flavors!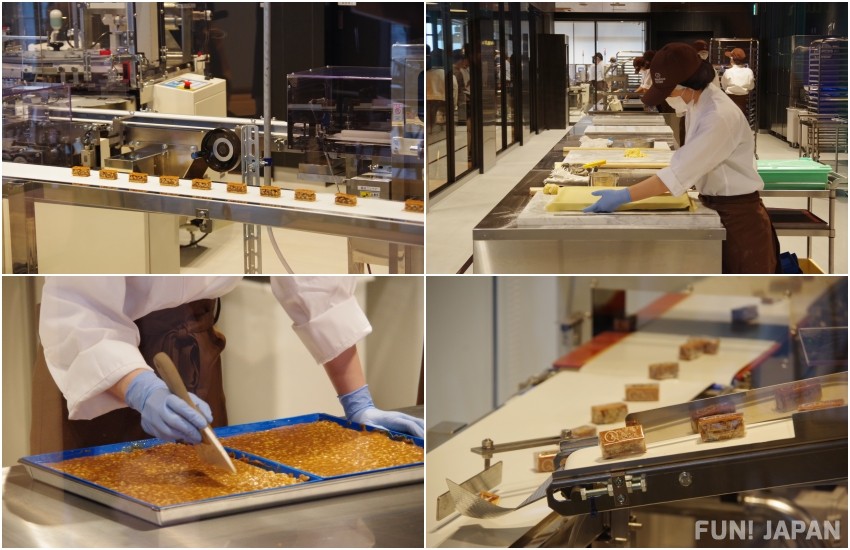 In the factory which has walls of glass, you can see the entire process including the caramel being made with lots of walnut, right up to the point where the confectioners cut the individual pieces and package them.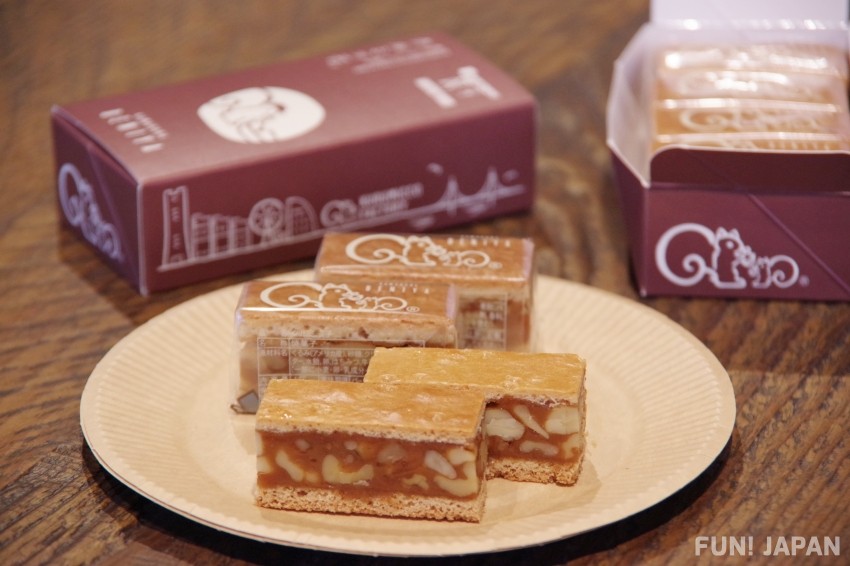 There are special sweets that are exclusively available at Hammerhead Yokohama that have a specially designed package (5 pieces per box at 724 yen).
YOKOHAMA CARAMELLABO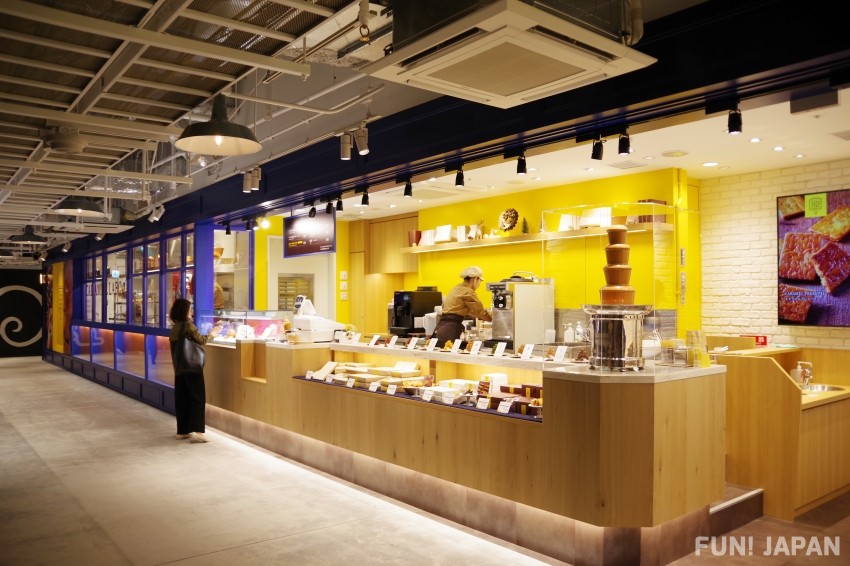 At the locally established YOKOHAMA CARAMELLABO caramel store, you can not only purchase many types of caramel but you can taste them too.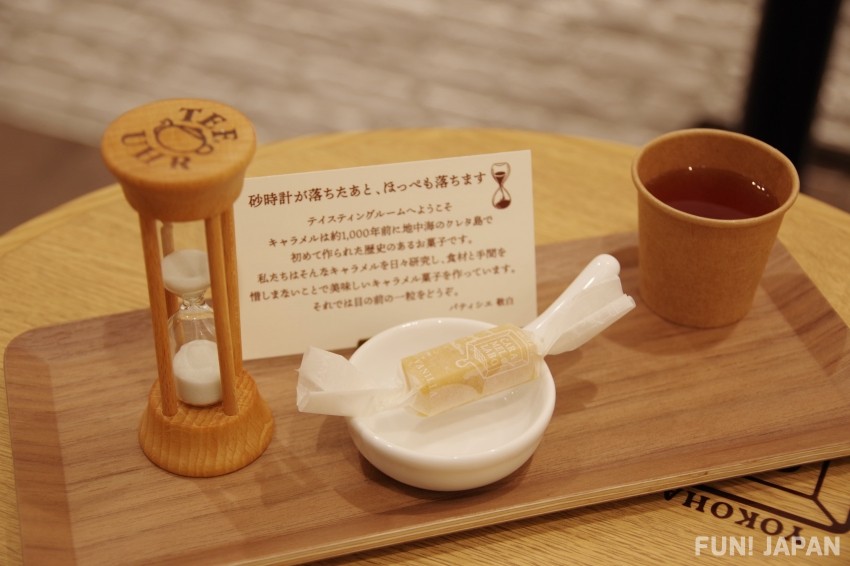 You are supposed to eat the caramel picture above after the sand timer shows three minutes are up. We have no doubt you will be able to experience and enjoy the delicious taste and chewy texture of this amazing caramel.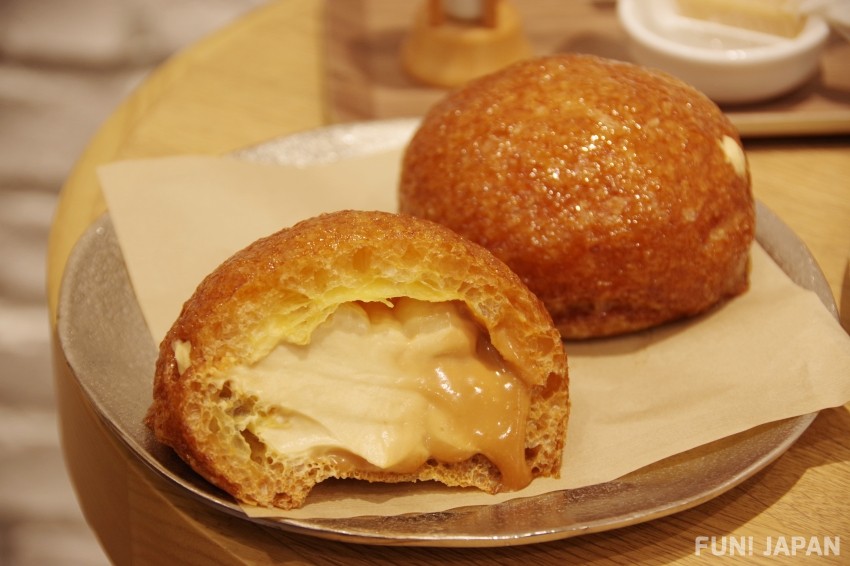 The store features over 10 different types of caramel which you can buy and take home at room temperature as well as other confectionery such as puddings and cream puffs.
Ariake Harbour Studio
When talking about sweets in Yokohama, there is one location you simply cannot forget, Ariake Harbour. Here at the Ariake Harbour Studio you can make something called a My Harbour which is candy featuring your own face!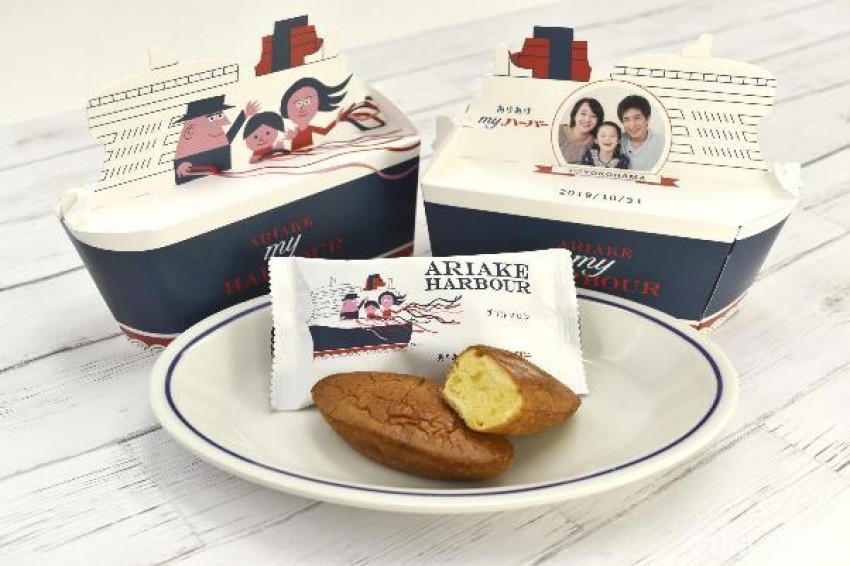 After having your picture taken at the booth, you can get a sweet with very special packaging resembling the famed "Queen Mary" luxury cruise liner with your face printed on it.

saryo ITOEN YOKOHAMA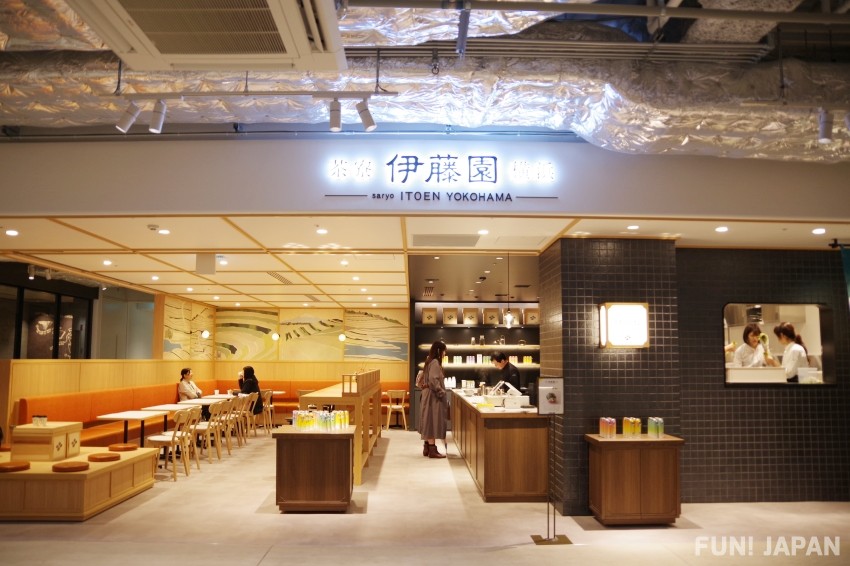 At saryo ITOEN YOKOHAMA which is run by ITOEN, Japan's largest green tea distributor, you can try some sweets which have been made using various teas and green teas.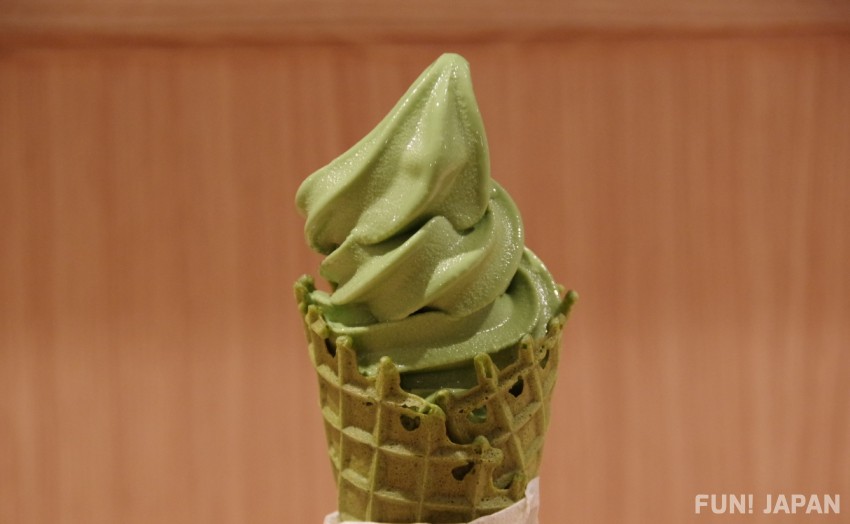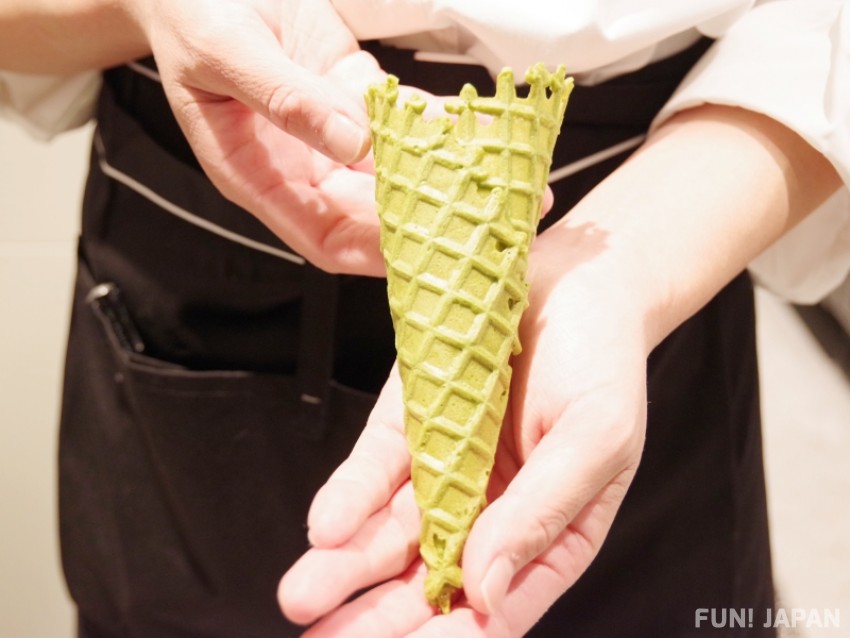 One of the items on the menu that is only sold here is the green tea ice cream (400 yen excluding tax). Even the waffle cone is infused with green tea, and the soft cream is the embodiment of green tea itself! The waffle cones are handmade in-store every day.
VANILLABEANS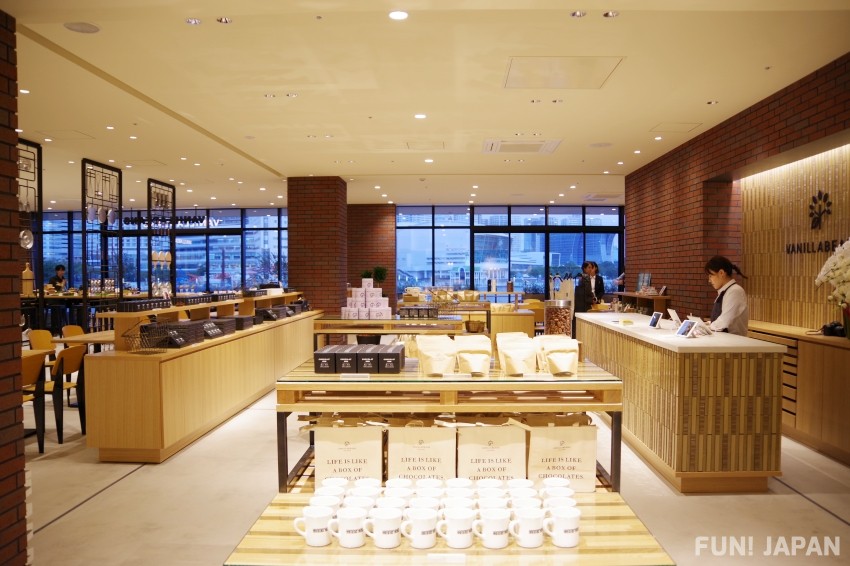 VANILLABEANS is a chocolate brand with its headquarters in Yokohama and this store is the fourth in Japan.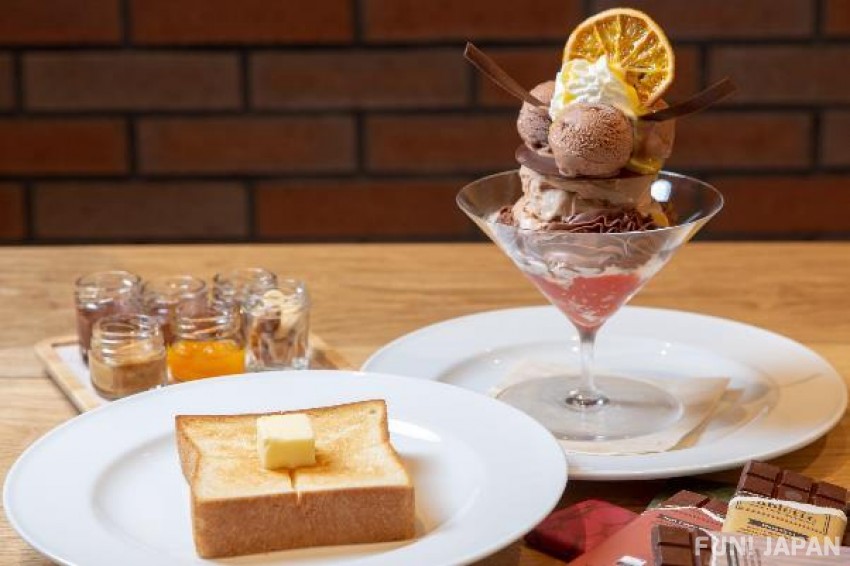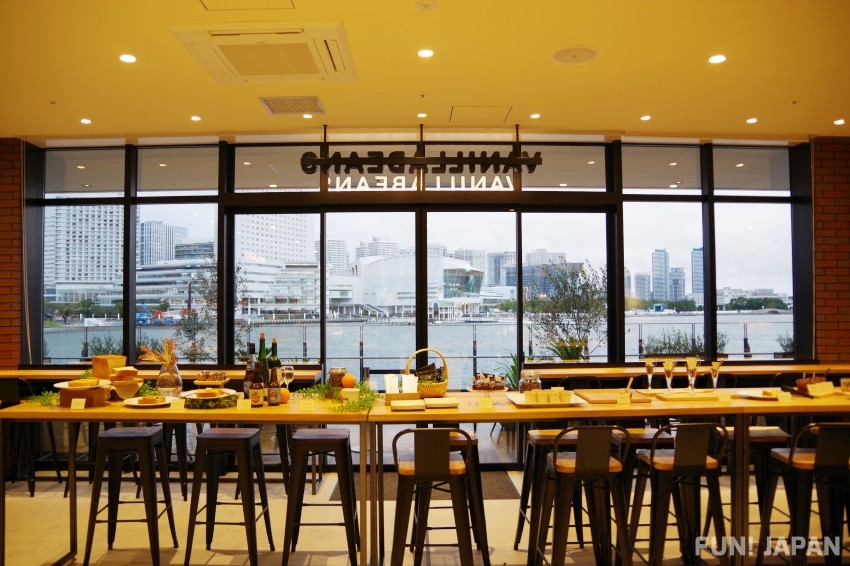 Look out onto Minato Mirai as you enjoy various elegant sweets and snacks including "VANILLABEANS toast" (880 yen excluding tax), "VANILLABEANS Parfait -The Roastery-" (1,800 yen excluding tax) and other original items on the menu to suit all tastes.

Spot information
YOKOHAMA HAMMERHEAD
Address:231-0001 Kanagawa, Yokohama, Naka-ku, Shinkō, 2-chōme−14−1
Nearby Stations:Minatomirai Line「Bashamichi」10 minutes walk from station・12 minutes walk from "Minatomirai" station、15 minutes walk from the JR Keihin–Tōhoku Line Sakuragicho
Open Hours:1st Floor 10:00~21:00、2nd Floor 11:00~23:00 NOTICE: Some stores may close earlier than the times listed here.
[Survey] Traveling to Japan
Recommend