Autumn in Tokyo: What Are Some Wonderful Things to Expect?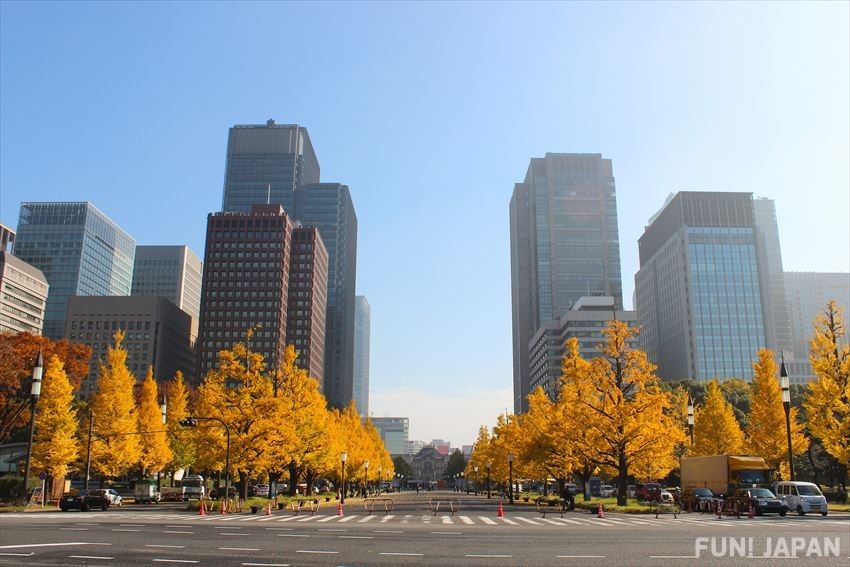 Autumn is Tokyo's sightseeing season. While remembering typhoons is important, there are many days that are neither too hot nor too cold, so you can enjoy going out without wearing heavy clothes. At Showa Memorial Park, Hibiya Park, and Meiji Jingu Gaien you can enjoy beautiful autumn leaves. There are also different kinds of events like jazz, moon viewing, Tori no Ichi, and so on.
The Autumn Weather in Tokyo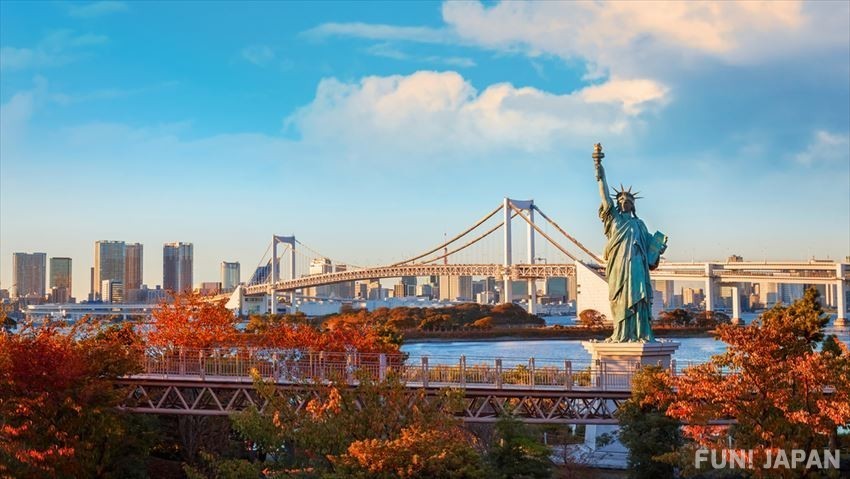 Fall is the Japanese tourist season. There are few days when it feels too hot or too cold, and if the weather is pleasant, we can comfortably enjoy the city.
It's a relatively rainy season, though. Especially when a typhoon strikes directly, leaving your hotel may not be possible. Because the weather forecast in Japan is substantial, be sure to check frequently and plan your trip wisely.

During Autumn, What Kind of Fashion Should You Wear in Tokyo?
It's still pretty hot in early autumn.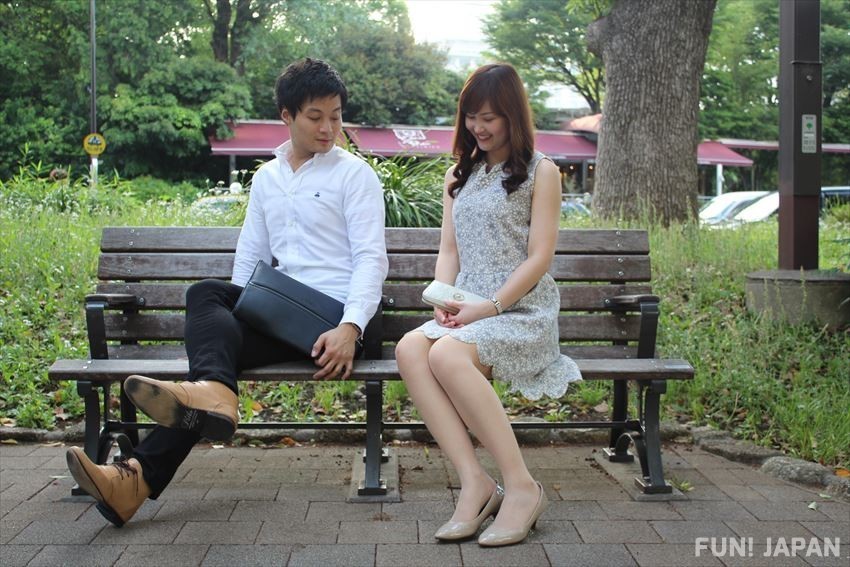 High temperatures and humidity characterize early autumn in Tokyo. It's not very different from summer until mid-September. We recommend avoiding heat hazards, along with summer clothes such as short sleeves, by covering up with hats during the day, among other things.
September -October is still a time of numerous typhoons. It's a good idea to prepare for the season with rain gear.
Gradually the temperature drops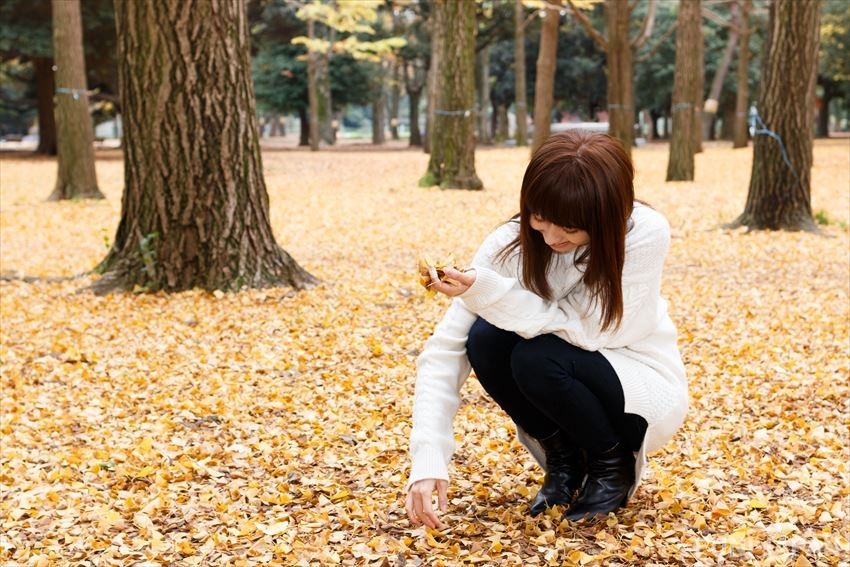 The average temperature will be around 20 degrees Celsius in October and spending time out during the day will be much easier. Mornings and evenings are especially cool, so be sure to wear a coat.
Since the average temperature in November will drop to about 15 degrees and the lowest temperature will drop to about 10 degrees, you might also want some sweaters on hand. However, as it is still warm during the day, by layering it would be best to prepare.

Tokyo Autumn Leaves: Three Points of Interest to Enjoy!
National Showa Memorial Park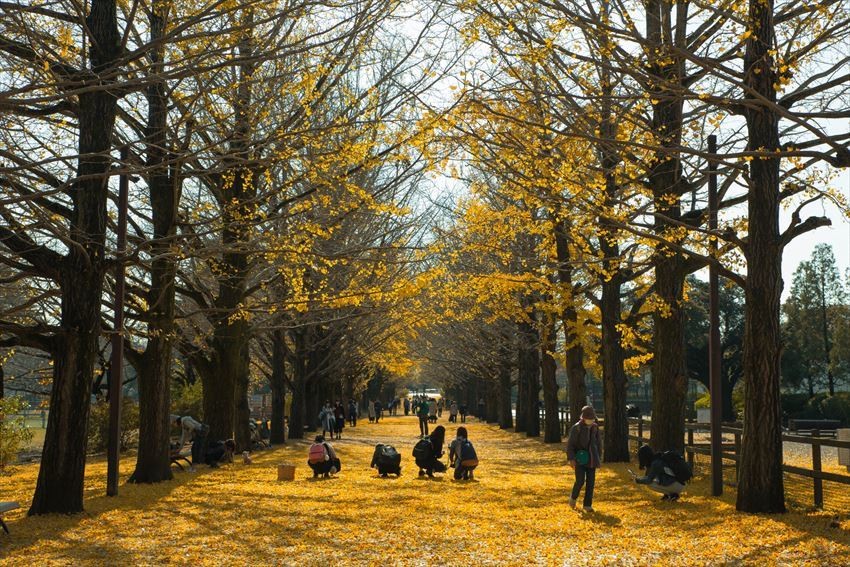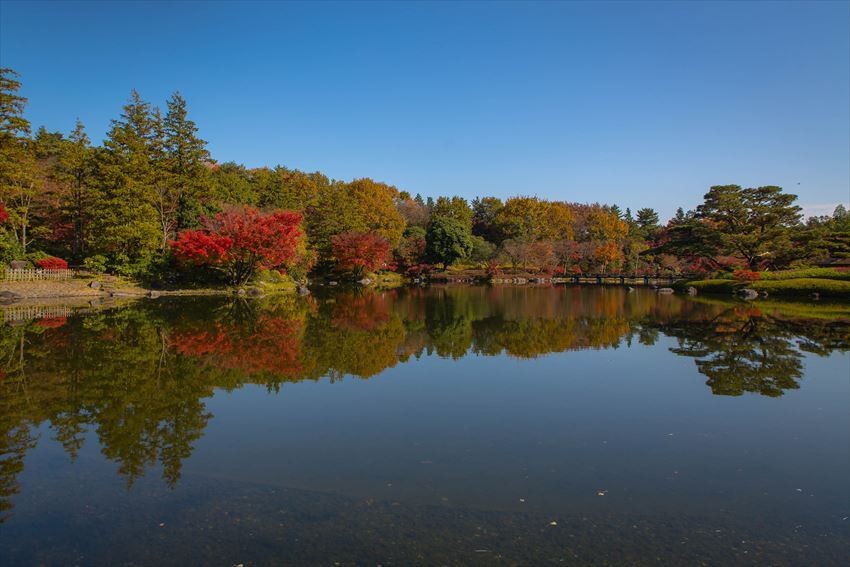 The National Showa Memorial Park, located about one hour by train from Tokyo Station, is a very spacious park with a total area of approximately 180 hectares. The maintained gardens and trees are famous even in Japan, as the season of autumnal leaves is particularly beautiful. In the park, facilities, such as those for leisure and barbecue, are numerous, so it is a popular tourist spot throughout the year that you can enjoy in other seasons.
The best time to see the autumn leaves of the National Showa Memorial Park is around the beginning of November.
Spot information
Spot name: Showa Memorial Park

Address: 3173 Midoricho, Tachikawa-shi, Tokyo

Access: 10 minutes on foot from JR Chuo Line Tachikawa station, 8 minutes on foot from Tama City Monorail / Tachikawa North Station

Hibiya Park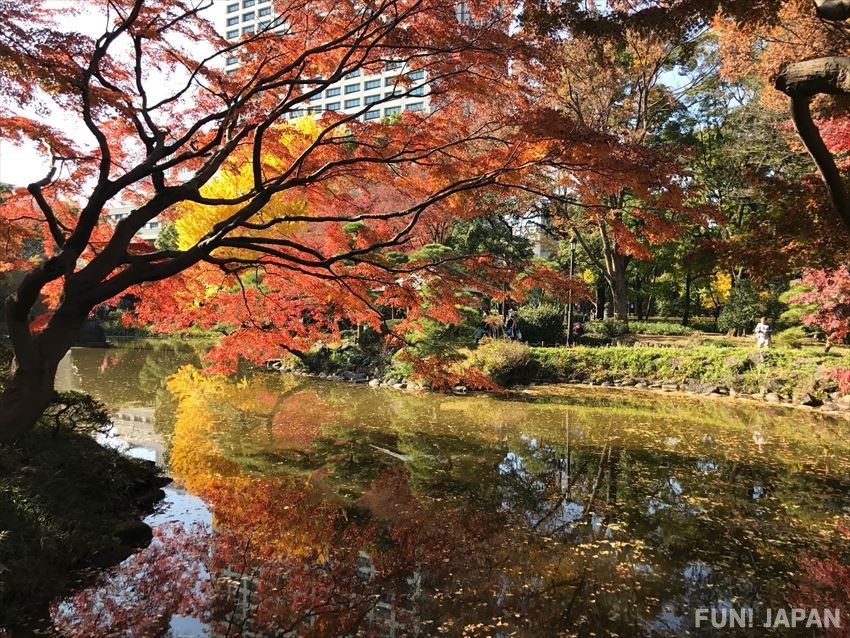 Hibiya Park, conveniently located within walking distance of Ginza, is also famous for the beauty of autumn leaves. Because there are many large buildings and commercial facilities near the surrounding area, you will often see the people who work in the area taking a break here. On weekends, various lively events are held in the park..
The best time to see Hibiya Park's autumn leaves is around the late November.
Spot information
Spot name: Hibiya Park

Address: 1 Hibiyakoen, Chiyoda-ku, Tokyo

Access: 3 minutes on foot from Chiyoda Subway Line or Hibiya Line Subway Hibiya Line, 8 minutes on foot from Yurakucho Station on JR Yamanote Line
Meiji Jingu Gaien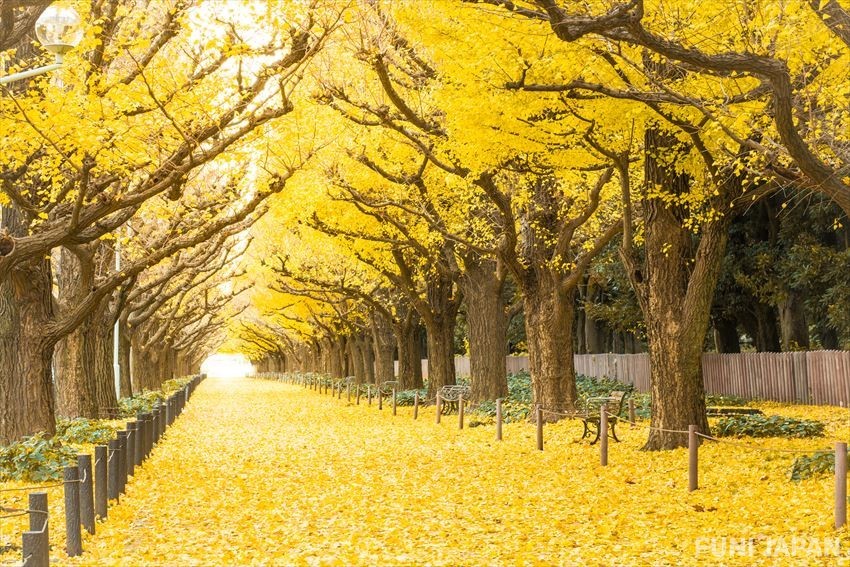 Meiji Jingu Gaien, which is a gathering spot for several sports facilities, such as baseball stadiums and rugby fields, as well as cultural facilities, such as art museums, is also famous for the scenes of autumn leaves. Especially lovely are the ginkgo trees extending from the Aoyama 2-chome intersection, which you'll definitely want to put on social media.
The best time to see the foliage of Meiji Jingu Gaien is from around mid-November. During the middle of November to the beginning of December, a ginkgo festival is held.
Spot information
Spot Name: Meiji Jingu Gaien

Address: 1-1 Kasumigaoka-cho, Shinjuku-ku, Tokyo 160-0031

Access: 5 minutes on foot from Tokyo Metro Ginza Aoyamaichome Station
What are the events and festival recommendations you enjoy in autumn in Tokyo?
TOKYO JAZZ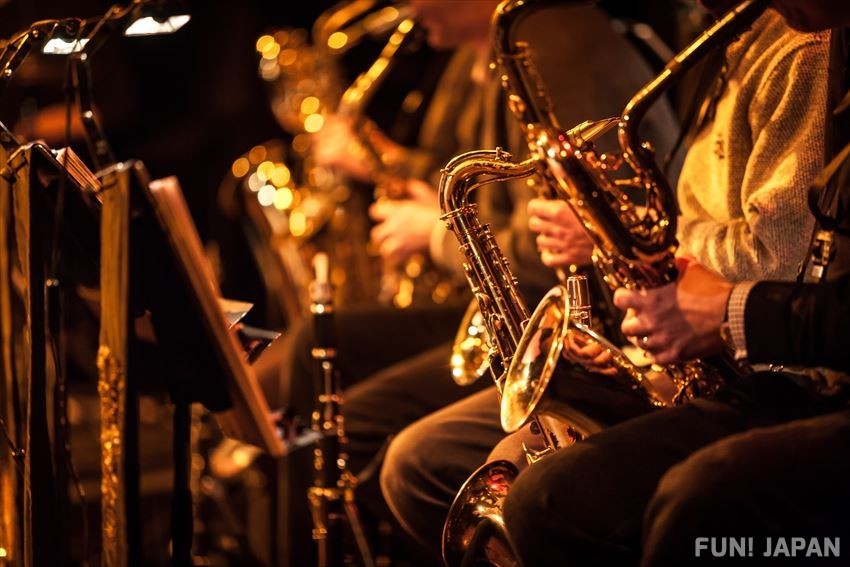 TOKYO JAZZ, scheduled to be held in early September, is a famous urban music festival that has continued since 2002. Many music events at various places such as Shibuya Station, the street, and the the park, fill the town with jazz.
Because many domestic and foreign jazz musicians also make appearances, certain tickets for concert halls and live houses may be difficult to obtain.
Moon Viewing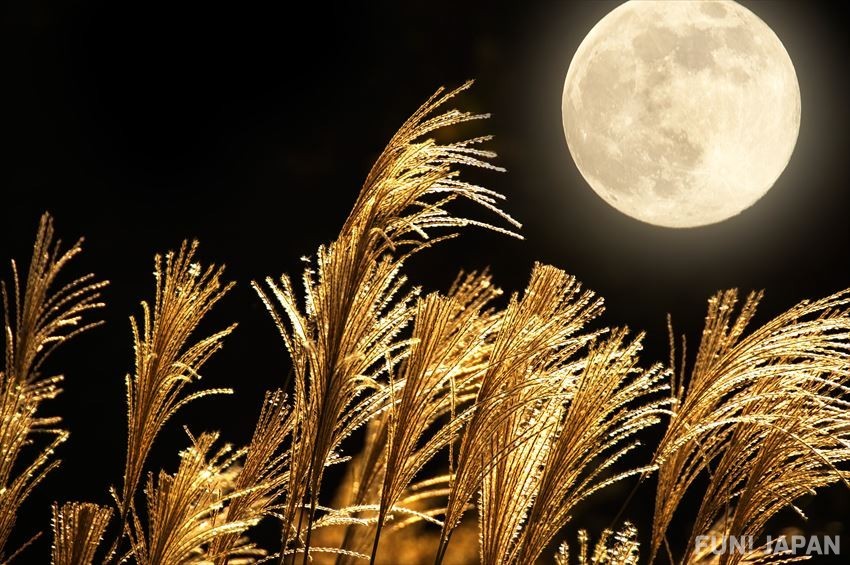 In Japan, people enjoy dumplings and sake at the moon festival in September to October, as well as enjoying a concert. Traditional events are held in various parts of Tokyo, but recently there has been a monthly event held at Tokyo Sky Tree(R) and Roppongi Hills, too. It is an event that gets a great deal of attention since you can enjoy the moon together with the night view of Tokyo because you are in a high place.
Tori no Ichi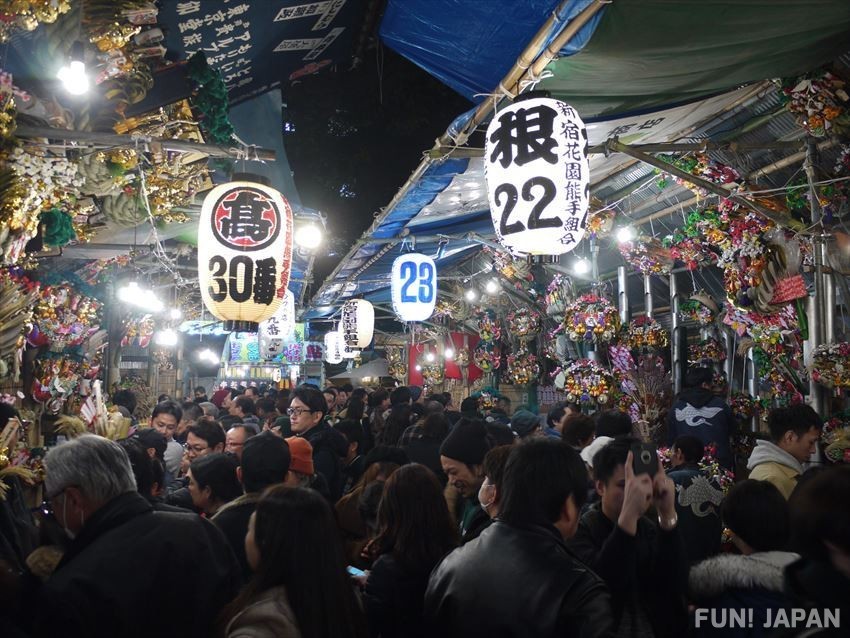 Tori no Ichi is a traditional festival based around praying for luck and business prosperity. The festival, which is held several times in November, is especially famous in the locations of Shinjuku Hanazono Shrine and Asakusa Ohtori Shrine. The rake which is sold here is a lucky item many people buy as a lucky charm. Make sure to pay attention to the characteristic shouts of the sellers when a deal is made.

[Survey] Traveling to Japan
Recommend