Takaosan, the Outstanding Place for a Nature Lover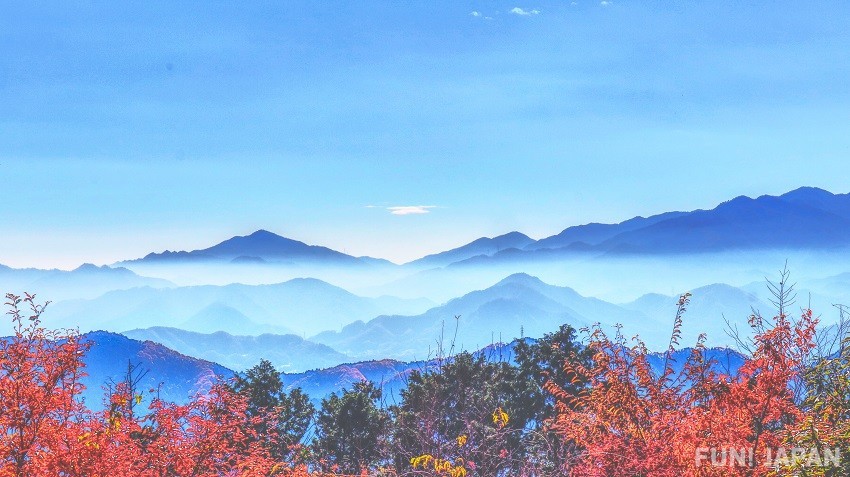 Takaosan is one of the closest mountains and recreational areas from Tokyo, only 50 minutes away by train, with plenty of colourful views throughout the seasons. Here you can find many hiking trails, a beer garden during summer, and breathtaking autumn views.

Takaosan, Tokyo's Closest Mountain Spot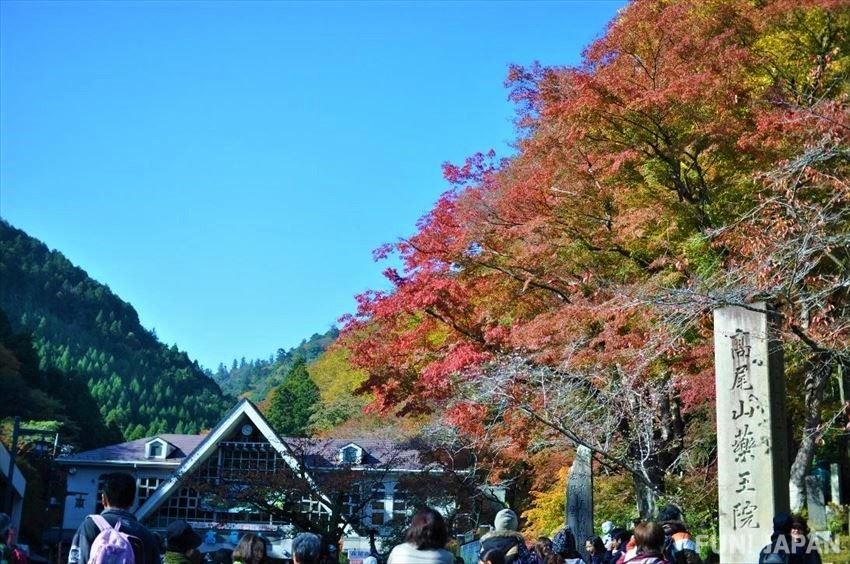 Takaosan is located in the city of Hachioji to the west of central Tokyo. From Shinjuku it takes only 50 minutes to get to Takaosanguchi station, reaching at the foot of the mountain.
Takaosan stands at 600 meters above sea level and has 9 hiking courses available throughout the year that ranges from beginner to advanced courses. It is also closely associated to the Tengu, considered  as demi gods throughout Japanese folklore.
Approximately 2.5 million visitors visit the mountain every year to enjoy the various sights and sounds of nature. In particular, the autumn season is the most popular, when the foliage begins to turn bright colors of orange, red, and yellow.
Spot information
Spot name: Takaosan

Street address: Takaomachi, Hachioji, Tokyo 193-0844

Access: Accessible via the Keio Takaosanguchi Station

Takao Onsen Spots
Planning an outing to Takaosan, then one of the best things to do after a day long hike is to relax in one of the  Takao onsen spots. One in particular that we recommend is the Keio Takaosan Onsen Gokurakuyu.

Keio Takaosan Onsen Gokurakuyu
This onsen offers natural hot springs that sooth the body and help you relax while enjoying the beauty of Takaosan. They have several bath types available to everyone, such as the Cypress bath, outdoor carbonated bath, outdoor rock bath, and more.

Prices start at 1,000 yen for adults ages 13 and up, and at 500 yen for children 4 to 12 years old. During the peak season, see website for details, the price is raised to 1,200 yen for adults ages 13 and up, and 600 yen for children 4 to 12.
The Keio Takaosan Onsen Gokurakuyu is open through out year, everyday from 8:00am to 11:00pm with last entry at 10:00pm. Please note that they may close for facility inspections and guests with tattoos are not permitted entry.
Spot information
Spot name: Keio Takaosan Onsen Gokurakuyu

Street address: 2229-7 Takaomachi, Hachioji, Tokyo 193-0844

Access: 2 minutes on foot from Takaosanguchi Station

Takaosan Weather
The climate at Takaosan can extend from sweltering summer days to being secured with snow amid the winter. Amid the Spring season, there is still somewhat of a chill noticeable all around as the breezes descend all through the encompassing mountain ranges. This makes it incredible to see Mt. Fuji from the highest point of Takaosan. 

Amid the mid year and fall, the temperature stays warm, so make a point to wear suitable apparel and sun block to anticipate sunburns. In the winter season, Takaosan is inclined to snow and a few ways can be clouded, so precaution is advised when visiting the mountain amid this season.

Go to Takaosanguchi Station, not Takao Station
Although there is a station called Takao Station, if you want to visit Takaosan, you should always head towards Takaosanguchi Station. This will drop you off close to the foot of the mountain and the cable cars that can take you close to the top of the mountain.

Originally built in October of 1967, the station was redesigned by the famous architect, Kengo Kuma and completed in 2015. It takes only around 50 minutes from Shinjuku and costs around 390 yen for a 1-way ticket to the station.
Spot information
Spot name: Takaosanguchi Station

Street address: 2241 Takaomachi, Hachioji, Tokyo 193-0844

Access: Serviced by the Keio Takao Line

[Survey] Traveling to Japan
Recommend