The warm Apple Pie specialty store Granny Smith.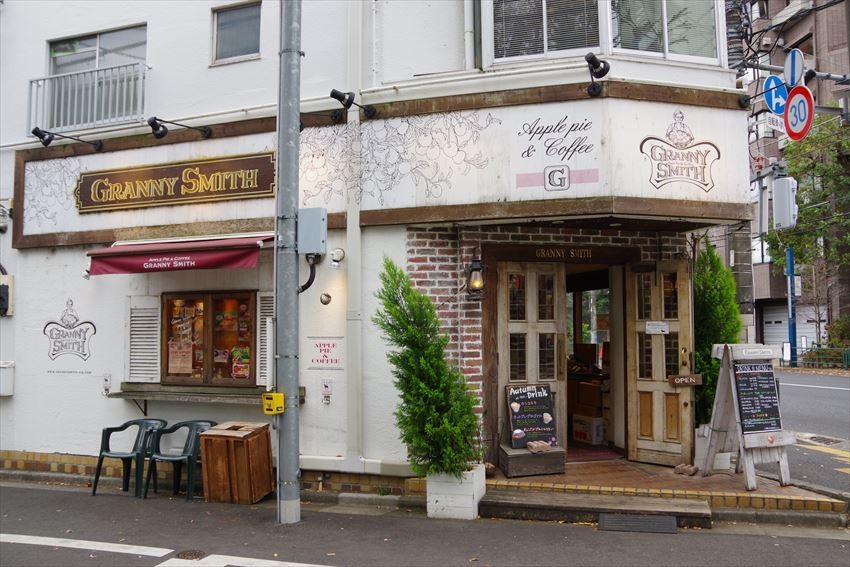 In the Setagaya Park in Setagaya, Tokyo, there is a large fountain pond and SL, which both look equally outstanding. In 2012, a store that serves apple pie and coffee was opened next to this park. This time, the FUN! JAPAN team has visited the first store of, "GRANNY SMITH APPLE PIE & COFFEE", which is the Mishuku Store, this store uses plenty of filling made with local Japanese apples.

Nostalgic apple pie with the concept of Grandma's taste.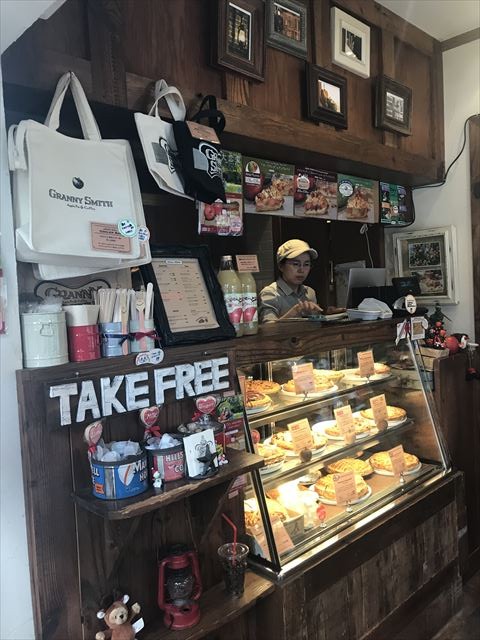 The Misshuku store is located in the residential area of Setagaya, with its exterior and interior full of warm wood drifts, just like countryside, it radiates a nice and old traditional atmosphere. As I got closer I could smell the nice scent of apple pie and I could see many types of pies lining up in the product case in the store. There are four popular products at Granny Smith, Dutch Crumble with crumble topping, which is commonly made in American homes, Classic Rum n Raisin, made with rum and raisin flour, French D'Mandes with almond cream, and English Custard with plenty of delicious homemade custard. The store offers about 8 types of apple pie every day, including the seasonal taste and house special flavor.

Apples used in the pie are directly delivered from exclusive contracted  farmer and  shop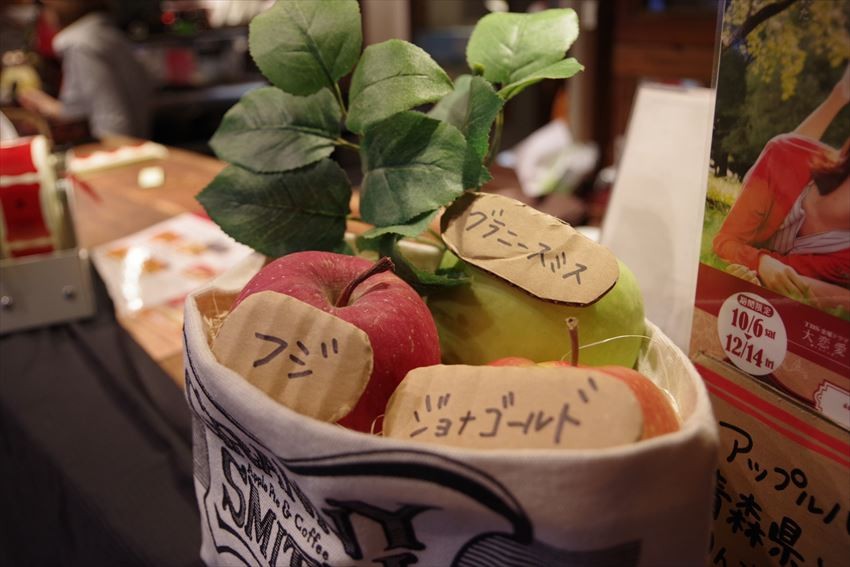 In order to reproduce grandma's taste and to bring out the original taste of an apple, there isn't any extra seasoning to be added to the apple pie. The original texture and sweetness of the apple will remain. Actually, the store name Granny Smith is also a type of apple. The store has contracted Aomori and Nagano apple farmers to be their exclusive farmhouse. Various apple pies are developed depending on the characteristics of various apples and also depending on the season. There are over 40 types of recipes that are offered by the store so far. Also, coffee and tea, which are also sold at the store, are organic.

Products which you can find only at this store.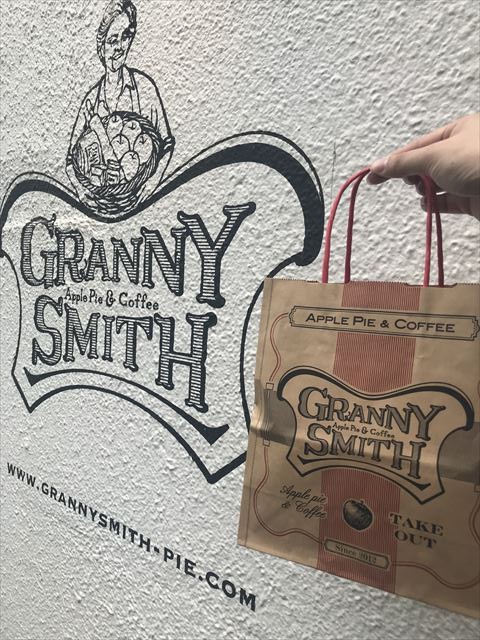 Although the Mishuku store is only available for takeaway service, there are chairs outside the store where you can taste the apple pie on the spot. Since there is a large logo drawn on the wall outside of the store, it has also become a spot for the customers to take photographs and upload them to Instagram. Besides, you can also bring the pie to the park, find a place to relax before indulging in your delicious pie. This time, the FUN! JAPAN team has brought back Tarte Tatin and Dry Fig and Walnut Cream Cheese Apple Pie.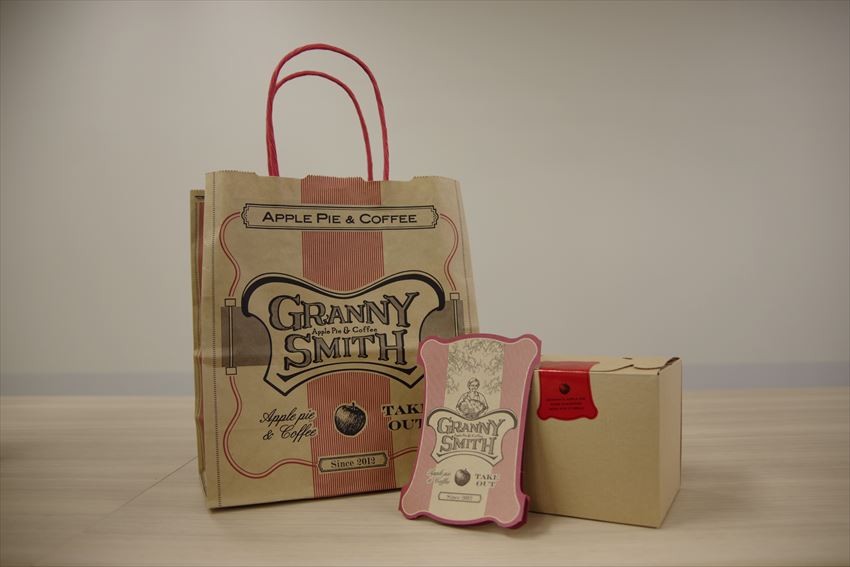 Tarte Tatin (photo on left) is a traditional French dessert, which was born from a failure when trying to make an apple pie. It was rearranged into pie dough in Granny Smith style. You can enjoy the flavor of the bittersweet adult's flavor, which is made from the sour apples. The price of a slice is 500 yen, excluding tax. While Dry Fig and Walnut Cream Cheese Apple Pie (photo on right) is a winter limited product that only sold on during until 24th February 2019. After topping up the Dry Fig and Walnut on a honey-scented cream cheese, the pie is then baked together with apples. The price of each slice is 450 yen, excluding tax. Another feature of Granny Smith is that every store has their special limited pie. You don't get to taste their specialty unless you go to that specific store. Please refer to the store information below in order to check the details for a limited product for each store.


When you visit the Mishuku store, the atmosphere feels as though you aren't in Tokyo. After entering this quiet residential area, try to lower down your walking speed and take a relaxing walk there. Don't you think is a good idea to organize a special trip to buy a Granny Smith's apple pie and coffee, and enjoy it in the park?

Store information
Store name: GRANNY SMITH APPLE PIE & COFFEE Mishuku Store

Address: 1-46-10 Shimiuma Setagaya-ku

, Tokyo



Business Hours: 10:00-20:00

Access: approximately 13 minutes' walk from Tokyu Den'entoshi line "Ikejiri Ohashi" station, or 15 minutes' walk from "Sangenjaya" station

Information for other stores: https://grannysmith-pie.com/info.html

[Survey] Traveling to Japan
Recommend