5 Shinjuku Food & Reataurants that are Halal and Other Treats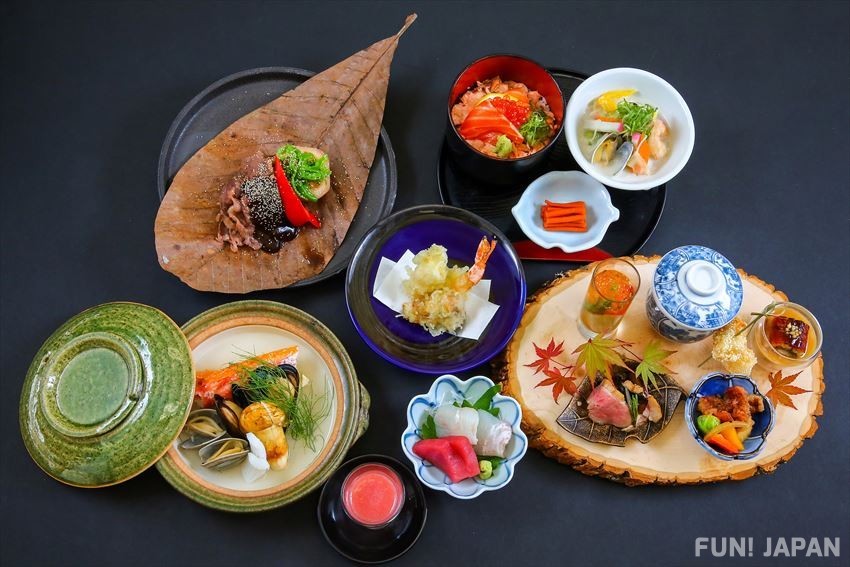 Shinjuku is a popular place to dine. You could eat various foods such as, sweet, Korean food, and even halal food. Read more about these restaurants below about halal and other treats.

Breakfast at Sarabeth's Restaurants Lumine Shinjuku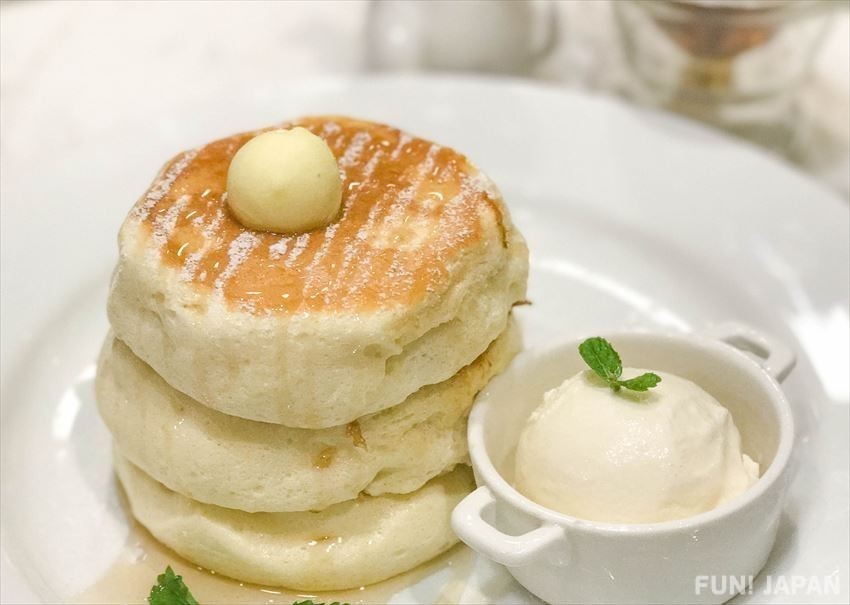 Be prepared to line up for a delicious treat! Sarabeth is a western dessert shop in Tokyo, the original Sarabeth is from New York where it is coined as the "Breakfast Queen of New York" by the New York Times. Even with 64 seats inside, there is often a line outside the shop. This is a wonderful place to go with your friends or if you're meeting up with a friend from Tokyo you can have a good, long chat here.
We recommend their Classic Eggs Benedict and Lemon and Ricotta Pancakes.
Restaurant information
Restaurant name: Sarabeth's Restaurants Lumine Shinjuku

Address: Lumine Shinjuku Lumine 2 3-38-8, Shinjuku, Tokyo 60-0022

Access: A minute walk from Shinjuku JR line, the restaurant is inside the Lumine 2 shopping centre.

Washoku cuisine at Yoshiya 
Have a taste of halal washoku (Japanese meal) in Shinjuku Metro Food Street! Yoshiya (良彌 新宿店), which means good and full, is a halal certified Japanese styled restaurant with a Muslim-friendly menu. The Kyoto cuisine set at this restaurant is highly recommended. With only 1,400 yen (excluding tax), you can enjoy their delicious Magical Croquettes with rice and deep-fried chicken set meal.

Restaurant information
Restaurant name: Yoshiya

Address: 1-1-2 Nishishinjuku, Shinjuku, Tokyo.

Access: Walk from the west exit to the concourse. It is at the Shinjuku Metro Food Street.

Indian Food at Potohar
In Japan, you can also try halal Pakistani or Indian food. Potohar in Shinjuku serves well-seasoned keema curry, naan, tikka masala, and other halal Arabic dishes. The restaurant is open until quite late, but there are 9 seats only. A set meal at Potohar is priced from 760 yen till 1230 yen, making it an affordable restaurant for those with a large appetite.

Restaurant information
Restaurant name: Potohar Shinjuku

Address: 3-29-5 Yoyogi Shibuya Tokyo

Access: Walk from south exit of Shinjuku station for 5 minutes to reach Potohar. It's on the first floor of Takabashi building.

Halal Ramen at Ramen Ouka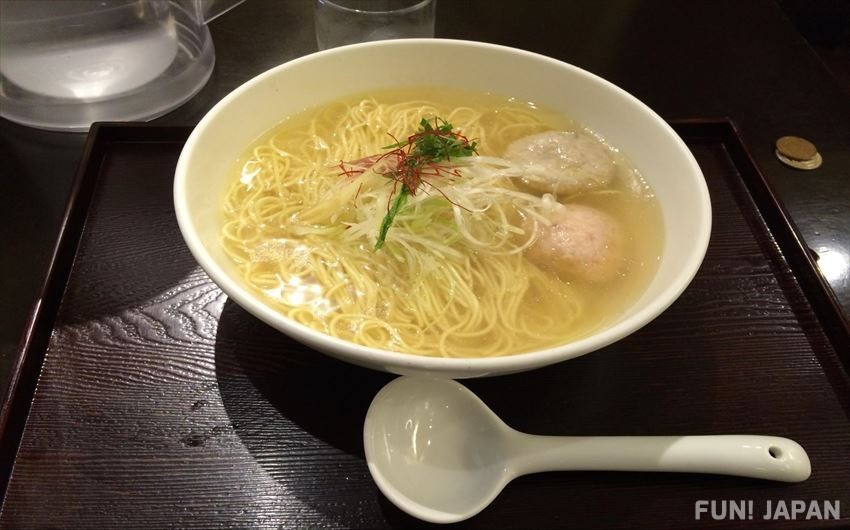 Want to eat Ramen but the streets are filled with pork bone ramen? Go to Ramen Ouka! Yes, there are halal ramen and other side dishes. It's one of the top choices for halal ramen in Tokyo. The halal ramen price starts at 1,200 yen, served in a light soup. It's very filling and piping hot. You can also order items separately like the chicken meatball. The meatball is large, yet slightly pricey at 1800 yen each. The food is delicious, service is great and the atmosphere at the restaurant makes up for the larger price tag.

Restaurant information
Restaurant name: Shinjuku Gyoen Ramen Ouka

Address: 1-11-7 , Shinjuku, Tokyo160-0022

Access: Shinjuku gyoen Ramen Ouka is a 16-minute walk away from Shinjuku station.

Korean Cuisine at Hanuri Shinjuku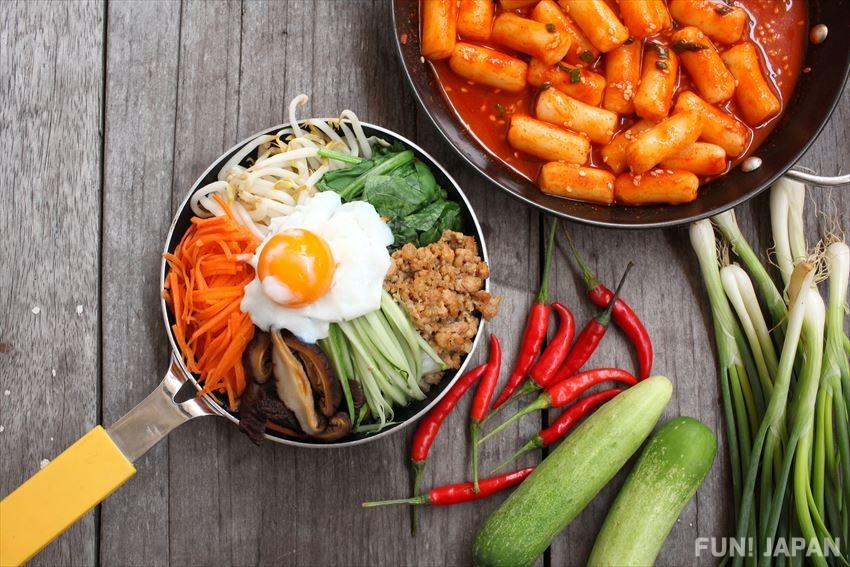 Hanuri is a Yakiniku place, with plenty of BBQ beef options and other Korean fares like japchae. The name of the restaurant, 'Hanuri' means 'even when our point of views may differ, let's respect each other's sense of value and be one as part of this society'. Such a deep meaning with just a few syllables!
For the cheese lovers, their Cheese Topokki or Dakgalbi is something you must not forget to try! The Korean restaurant is open for lunch and dinners only. Note that the restaurant is not a halal restaurant.
Restaurant information
Restaurant name: Hanuri Shinjuku (ハヌリ新宿)

Address: 3-20-8, Shinjuku, Shinjuku, Tokyo.

Access: The nearest station is Shinjuku Station, which is 5 minutes away on foot. It's on the 3rd Floor of the WaMall.

[Survey] Traveling to Japan
Recommend