Shinjuku At Night: A Fabulous Blend of Views, Bars and Busy Streets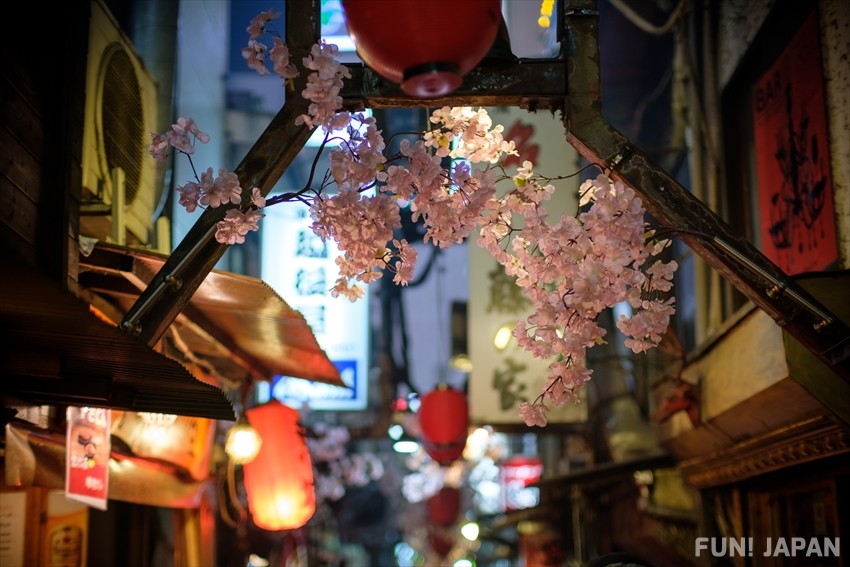 Shinjuku is one of Tokyo's busiest entertainment districts, and once the sun sets, the streets only get brighter. Packed with neon-lit bars, restaurants, clubs and shows, it's a vibrant spot that also has some more old-school drinking spots to explore. The narrow-alleys and busy gay-districts mean there's something for everyone in Shinjuku!
Omoide Yokocho: Take a Stroll Down Memory Lane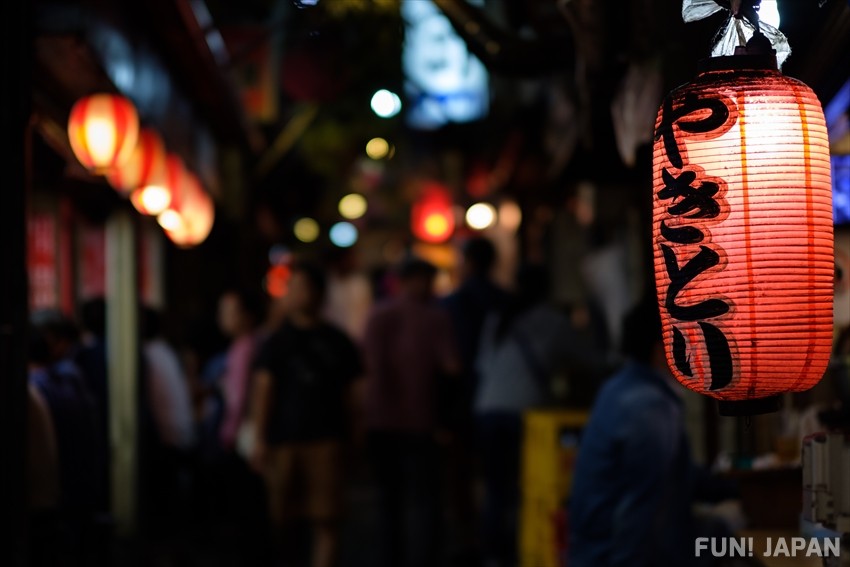 Meaning memory lane but also known by a slightly less complimentary nickname (piss alley), this narrow, lantern-strung alley is one of the most well-known spots in Shinjuku. At odds with the wide, modern streets packed with flagship stores, it is a small bar-lined walkway with barely enough room for people to pass. This is a more food-focused version of Golden Gai (below) and is packed with small yakitori (meat skewer) restaurants that serve salarymen into the early hours.
Spot Information
Name: Omoide Yokocho (思い出横丁)
Address: 1 chome-2 Nishiguchi, Shinjuku, Tokyo
Location: Omoide Yokocho is located just a short walk from the West and East exits of Shinjuku Station, close to the D3 exit of Shinjuku Nishi-guchi station.
Hours: Vary by establishment, but runs late into the night.
Golden Gai: Over 100 Tiny Bars to Choose From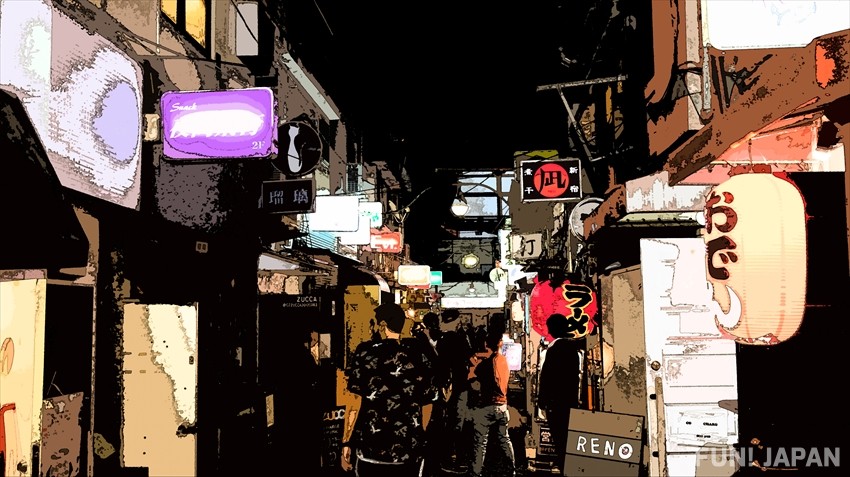 Golden Gai is one of the area's most popular drinking spots, with six alleys and over a hundred bars to choose from, you can easily spend a few nights exploring. Choose from medically-themed, gothic-luxe and heavy-metal, or go for one of the more relaxed bars - the district is your oyster. There's a bar for everyone in Golden Gai, but it can take a while to find yours - head to Albatross, KENZO'S or ACE'S to get you started. The bars are all small and most only seat a handful of people, and while some are welcoming to foreigners, some have a locals-only policy, so be sure to check the doors for any signs. There are also seating charges in some establishments, as bar-hopping isn't as common here, but these are also clearly marked.
Spot Information
Name: Golden Gai (新宿ゴールデン街)
Address: 1 chome-1-6 Kabukicho, Shinjuku, Tokyo
Location: Golden Gai is located close to Hanazono-Jinja Shrine in the Kabukicho area of Shinjuku and is best accessed via Exit E1 of Shinjuku Station.
Hours: Vary by establishment, but most open around 8pm and run late into the night.
Late Night Shopping in Shinjuku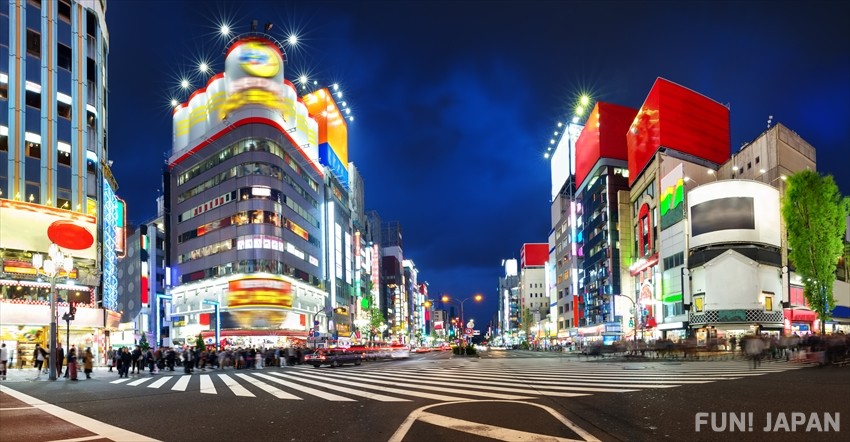 If you prefer a little retail-therapy over a night spent sipping cocktails, then Shinjuku is a fantastic place to spend an evening. There are countless department stores to explore including Isetan's flagship store, Takashimaya's 15 floors and the Lumine Stores attached to the station. Be sure to head to the basement food floors known as 'depachika' to pick up the reduced fresh treats of the day - you can snap up sushi and dessert for great reductions.
Shinjuku is also home to a wide range of megastores, many of which have late opening hours. The most unusual of these is the tourist-classic, Don Quijote - a souvenir store with an unbeatable variety of skincare, gifts, household items, food and more. The Shinjuku branch is open 24 hours a day, so it's perfect if you're caught between the club and the first train. For tech and fashion lovers, BIQLO is a combined megastore housing UNIQLO and BIC Camera while Yodabashi Camera has an almost unimaginable range of camera goods spread across multiple neighbouring stores.
Kabukicho: Bright lights and Robot Restaurants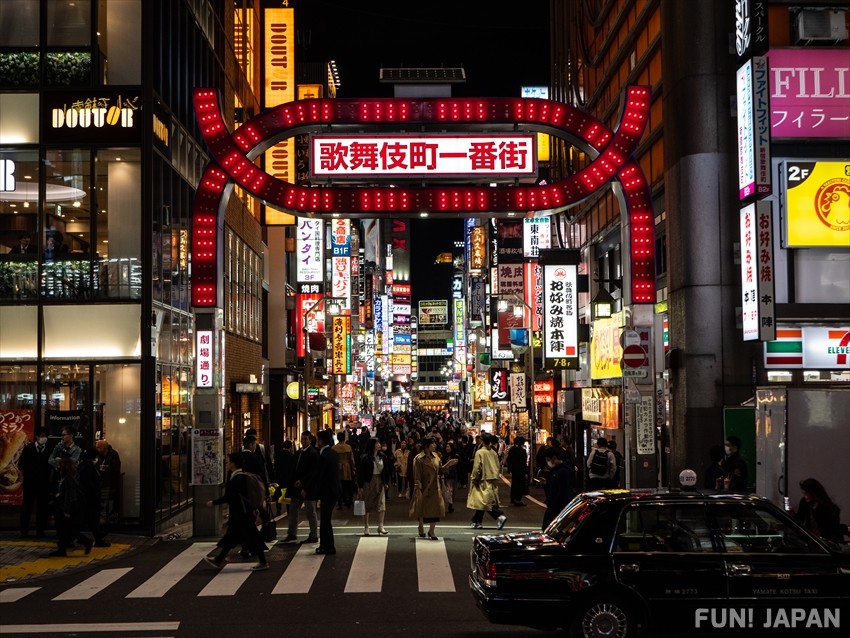 Known as the red light district of Tokyo, Kabukicho has a rather sketchy reputation, and while it's more than justified by the curtained-shops you'll see, it still has some fun things to do. One of the higher items on your to-do-list has to be a quick visit to Godzilla, who perches on the Shinjuku Toho Building - he's the Shinjuku ambassador, so it's only polite to say hello. Another visitor-highlight is the famous Robot Restaurant. Packed with bright lights, loud music and incredible animatronic machines accompanied by costumed dancers, it's a full assault on the senses, but it's a once-in-a-lifetime show that has to be seen to be believed. Strolling through the streets of Kabukicho, drop into the street-side bars, grab some late-night ramen and see where the night takes you - it's sure to be a lively one you won't forget.
You can choose to explore the more risque side of Japan in Kabukicho as the streets are filled with a variety of sex-oriented shops, with many services on offer. The legality of these stores and services is not always clear, so be wary of anyone approaching you on the street and of additional costs if you decide to go into one of the curtained shops.
Clubs in Shinjuku: Dance the Night Away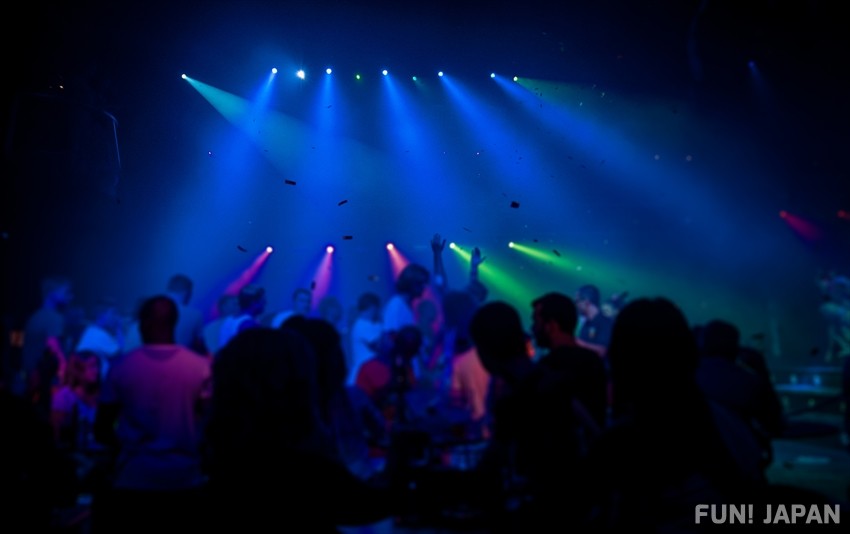 If you're looking for a night spent dancing, then there are some major nightclubs to visit in Shinjuku. It's true that Shibuya is home to the majority in this part of Tokyo, but you can still have a good time in Shinjuku. WARP SHINJUKU has all the biggest DJ names while Casablanca is known for Reggae and hip-hop. Open is a popular but small reggae club, DecarbarZ will offer an unusual blend of club, cosplay and arcade all in one.
Metropolitan Observatory: Night Views for Free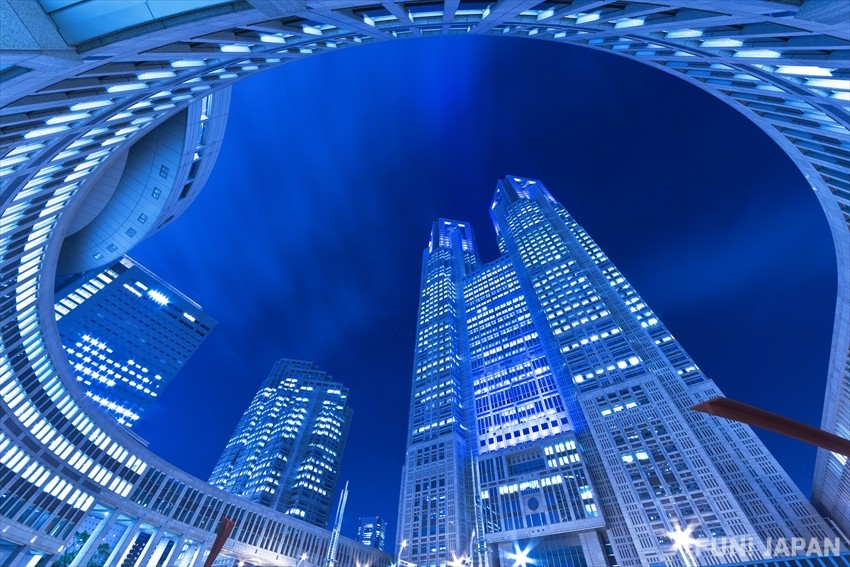 If you would like to admire the bigger picture, head up to the free observatory located in the Shinjuku Metropolitan Government Building. They are open until 10pm (outside of Covid-19 restrictions) and offer unbeatable 360-degree views of Shinjuku and beyond. Access is entirely free although you may be required to queue if it is busy.
Spot Information
Name: Tokyo Government Metropolitan Building (東京都庁)
Address: 1 chome-1-6 Kabukicho, Shinjuku, Tokyo
Location: The Buildings are located close to Shinjuku Central Park and Tochomae Station.
Hours: Open from 10am - 10pm (during non-covid times)
Shinjuku Ni-Chome: Tokyo's Gay District
Ni-chome is the go-to gay district of Tokyo and is often referred to as Ni-cho. There is a fantastic mix of bars, clubs, restaurants, book stores, cafes, boutiques, love hotels, massage parlors and more in the busy district, with over 300 bars and clubs packed into five blocks. Divided by scene, the smaller clubs and bars have a loyal crowd and some will have differing price systems depending on their target audience. Popular bars include BAR GOLD FINGER and AiiRO CAFÉ while the busiest clubs are Arty Farty, DRAGON MEN and Campy!bar.
[Survey] Traveling to Japan
Recommend