A new landmark in Tokyo's Shinjuku, "Tokyu Kabukicho Tower" - A glimpse to the entertainment facilities that you can enjoy from morning to night!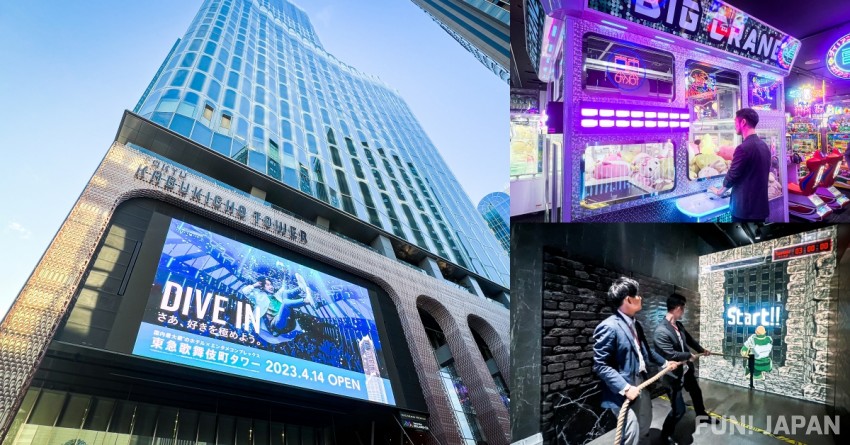 The Shinjuku area is bustling with tourists all year round, and is certified by the Guinness Book of World Records as having the highest average number of passengers getting on and off at Shinjuku Station per day.

In 2023, a new landmark "Tokyu Kabukicho Tower", has born in such a prominent downtown area in Tokyo. In this article, we will introduce the location and entertainment facilities that you should keep in mind when sightseeing in Shinjuku.
*All prices (including tax) appearing in this article are as of April 2023. The contents may have changed, so please check the official website of each store for details.
2023 Tokyo's hottest sightseeing spot - Shinjuku "Tokyu Kabukicho Tower"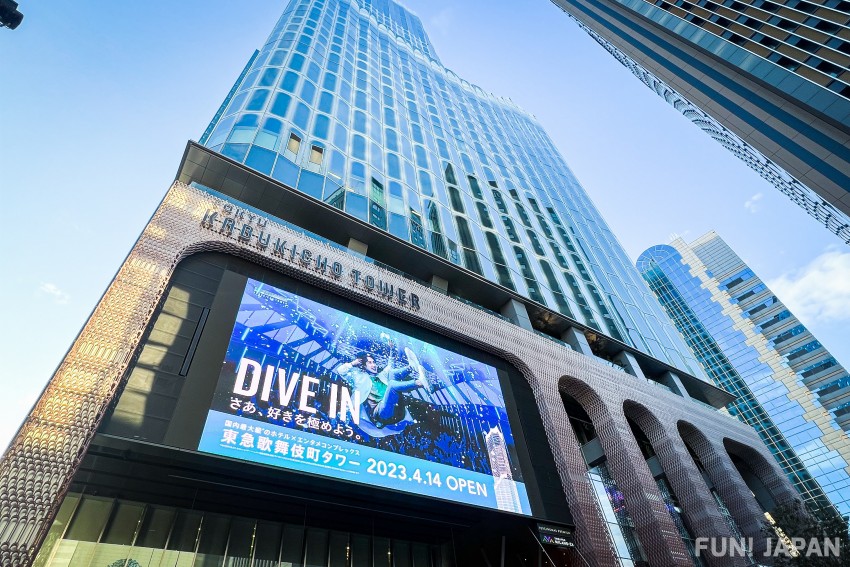 On April 14, 2023, approximately 225m-tall "Tokyu Kabukicho Tower" with 48 floors above ground, 5 floors below ground, and 1 penthouse, has opened. This skyscraper complex that rises above the downtown area of Shinjuku boasts a live hall, entertainment facilities and restaurants on the lower floors, and two brand hotels, restaurants and bars on the upper floors. The main configuration of each floor is as follows.

B1-B4
Live hall "Zepp Shinjuku (TOKYO)",
Night entertainment facility "ZEROTOKYO"

1F-5F
Entertainment food hall "Shinjuku Kabuki hall ~ Kabuki Yokocho",
Amusement complex "namco TOKYO",
Tourist information center, bus terminal, etc.

6F-8F
Theater "THEATER MILANO-Za"

9F-10F
Movie theater "109 Cinemas Premium Shinjuku"

17F-47F
Hotel "HOTEL GROOVE SHINJUKU, A PARKROYAL Hotel",
Hotel "BELLUSTAR TOKYO, A Pan Pacific Hotel" etc.

The location is near the Shinjuku Toho Building, which is known for the familiar "Godzilla Head". It is merely about 7 minutes on foot from JR Shinjuku Station East Exit, and within 10 minutes on foot from Shinjuku Sanchome Station, Shinjuku Nishiguchi Station, and Seibu Shinjuku Station on different lines, so the access is outstanding. There is also an express bus to Narita International Airport and Haneda Airport from the 1F bus terminal.

You can go directly to the Kabukicho area in as little as 35 minutes from Haneda Airport Terminal 2 and as little as 1 hour and 30 minutes from Narita International Airport Terminal 3.
"Tokyu Kabukicho Tower" in Shinjuku, Tokyo, is full of entertainment facilities that you can play all night!
The biggest feature of "Tokyu Kabukicho Tower" is that it has a full range of entertainment facilities. There are so many things to see, such as the amusement complex and dungeon delving interactive facility. You won't be able to enjoy them all in just one day!

Let's play crane games and gashapon at Tokyu Kabukicho Tower 3F "namco TOKYO"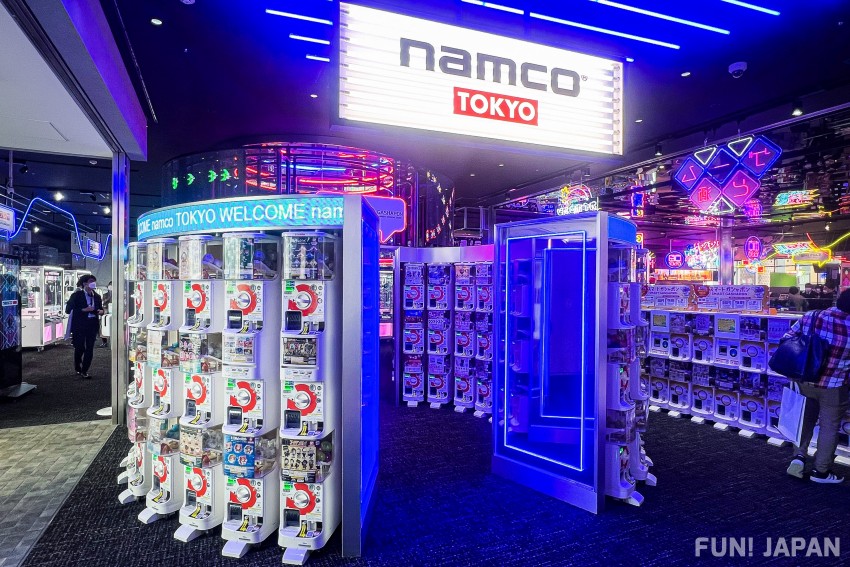 Crane games, arcade games, and gashapon are extremely popular among foreign tourists visiting Japan. If you are interested in any one of them, "namco TOKYO" should be a fun place for you!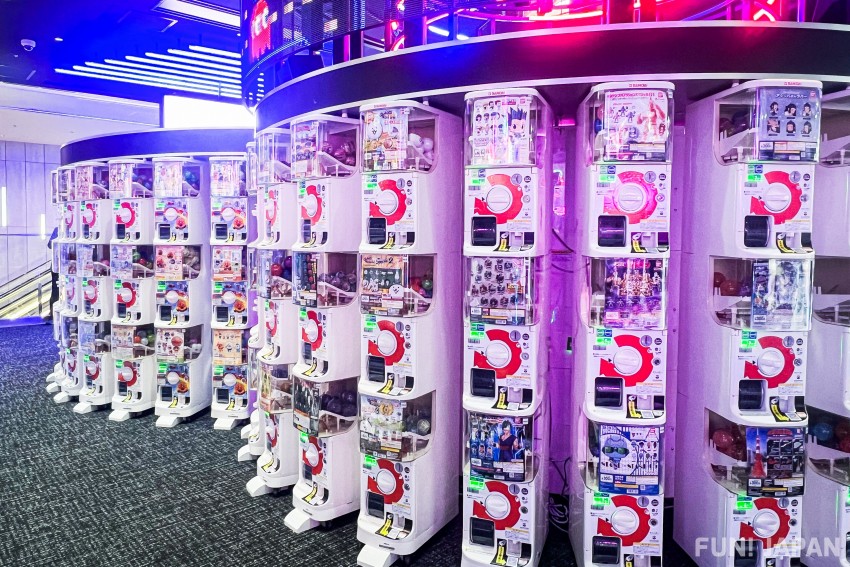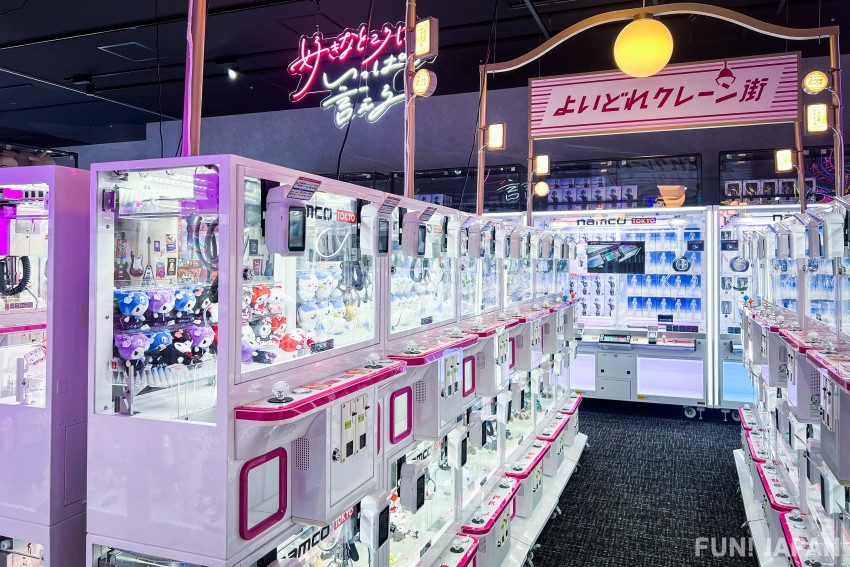 This is a new type of facility where you can purchase character goods while enjoying the amusement machines, as well as enjoy the food.

In addition to 250 gashapon vending machines and 100 crane game machines set up like gates, there are also plenty of arcade games such as "Taiko no Tatsujin" and "Wani Wani Panic R". Also pay attention to the "Banpreya TOKYO Figure Collection", which collects prize figures from anime such as "ONE PIECE" and "Dragon Ball"! If you like Japanese anime, you'll be so engrossed in it that you'll lose track of time.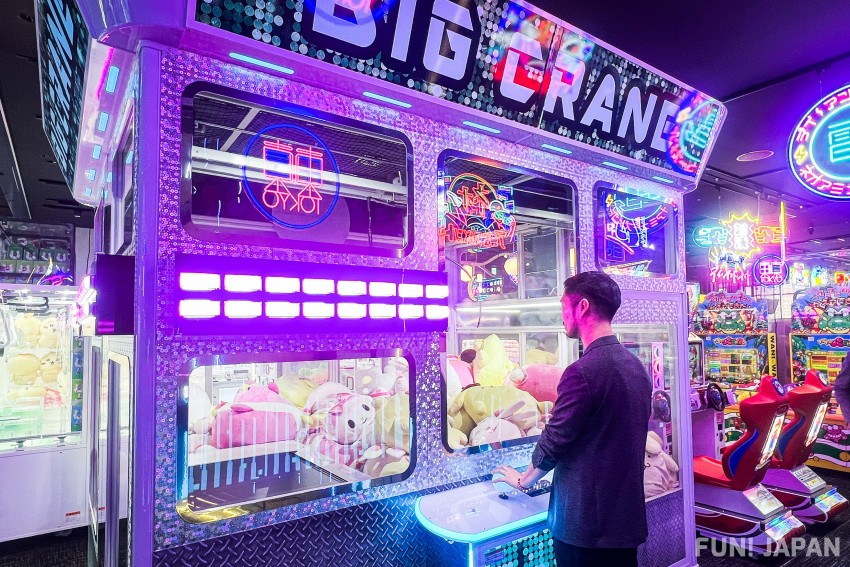 Among them, the 3m-high and 3.3m-wide "Big Crane" (500 yen per play) has an overwhelming presence that you cannot miss. Limited to namco TOKYO, it is said to be the largest crane game machine in the Shinjuku area. Of course, the prizes inside are also big!


All gashapon vending machines are available in English and Chinese, and cashless payment is also accepted.


The official shop of the globally popular "Ichibankuji" sells the latest products here as well. Next to it is the "ONE PIECE CARD GAME Official Shop".


namco TOKYO
Let's aim for the deepest part of the huge dungeon at "THE TOKYO MATRIX" on the 4th floor of Tokyu Kabukicho Tower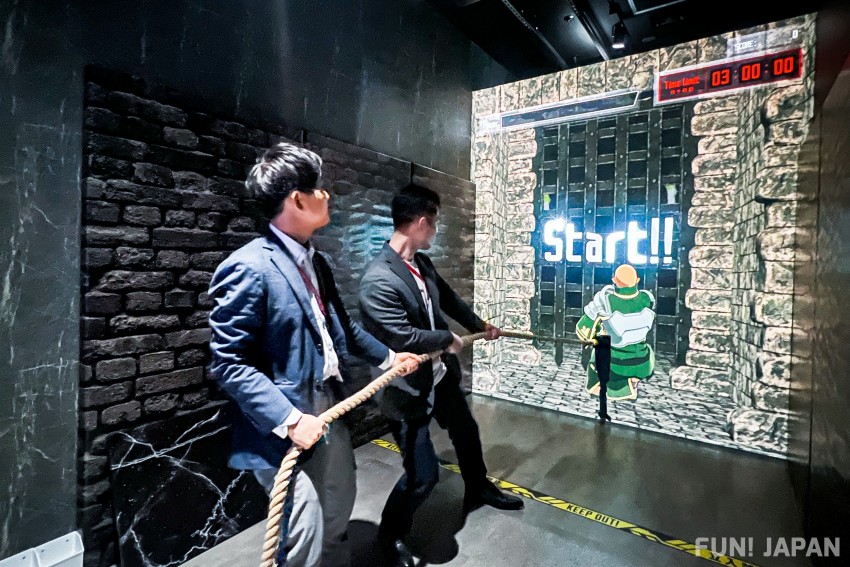 "THE TOKYO MATRIX" on the 4th floor is also an interactive attraction facility that you can't miss if you like anime and games.

The gigantic dungeon of over 1,500 square meters that incorporates Sony Group's cutting-edge technology realistically reproduces the world view of the light novel "Sword Art Online", which was also made into an anime and a movie.
Form a party of 2 or 3 people, then aim for the deepest part by completing Quest 1 to Quest 5 in order. Depending on the quest, including missions that move the body such as tug of war, your team's motor nerves, brains, teamwork, etc. will be tested. It is inevitable that you will sweat and help you cure the lack of exercise!

After completing the reception and receiving the device for use in the dungeon, it's time to start your adventure!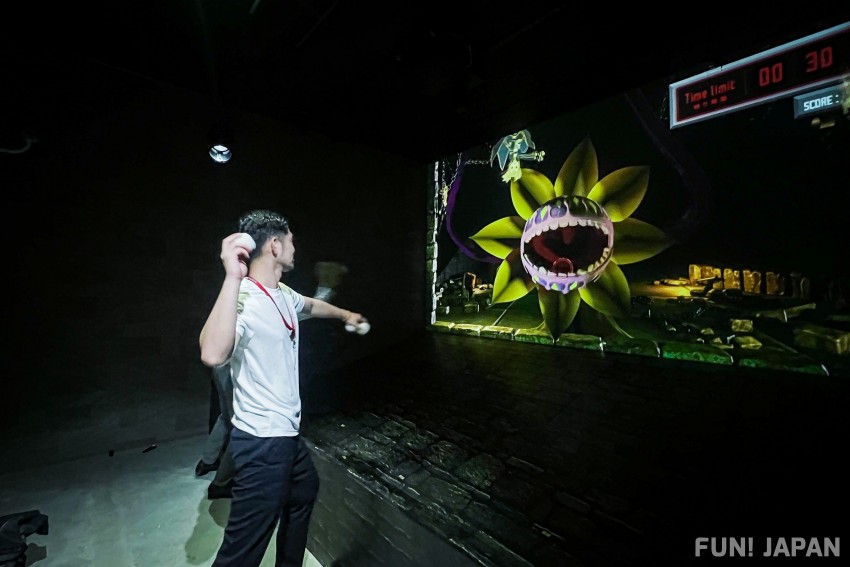 The difficulty increases as you progress through the quests. In Quest 3, where you throw a ball at the monster's tentacles, our staff also struggled...

It is great that the progress of the game and the explanatory subtitles are available in English. Even those who have never read the original can enjoy the feeling of becoming the main character of the work.

THE TOKYO MATRIX
Experience the ultimate movie experience at 109Cinemas Premium Shinjuku on the 9th to 10th floors of Tokyu Kabukicho Tower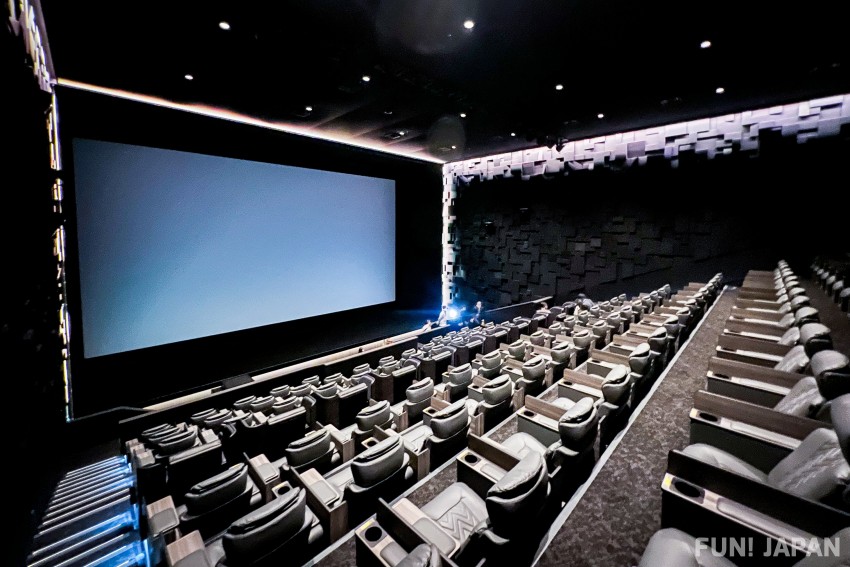 Lastly, we will introduce "109Cinemas Premium Shinjuku", which has achieved the highest level of movie viewing environment.

As a new brand of "109Cinemas", this movie theater is equipped with the highest quality projection and sound equipment. The sound system installed in all theaters was designed under the supervision of Japanese musician Ryuichi Sakamoto, and also introduces the newest "SAION - SR EDITION -" sound system which pursued the most realistic sound possible.

The CLASS S (left), which occupies the center row of all theaters, is up to 2.3 times larger than a typical movie theater seat, and is equipped with an electric reclining function and a side table with a charging device. CLASS A (right) also has a reclining function and a side table.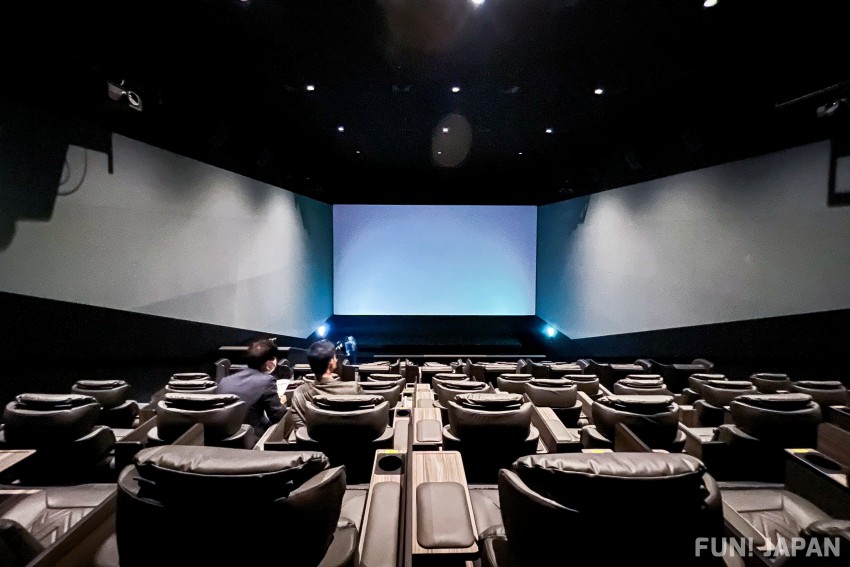 At Theater 6, which introduced "ScreenX" for the first time in the Shinjuku area, images are projected on the left and right walls in addition to the front screen. The immersive feeling created by 270-degree images is a masterpiece!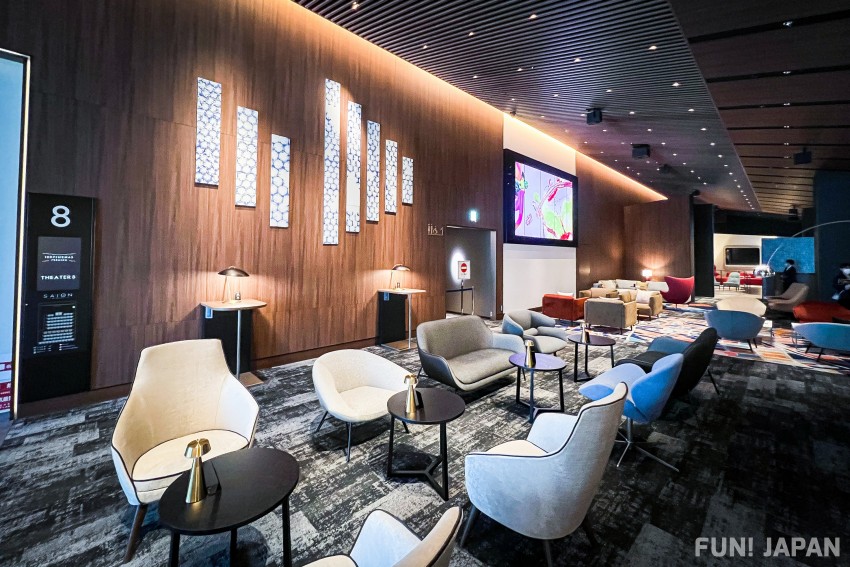 A lounge where you can relax while waiting for the movie to start. The music used in the lounge was also produced by Mr. Sakamoto.

109Cinemas Premium Shinjuku (

109シネマズプレミアム新宿)
If you go to "Tokyu Kabukicho Tower", don't miss the local gourmet & Japanese brand Wagyu beef!

"Tokyu Kabukicho Tower" has so many enjoyable entertainment contents until late at night that you won't want to go back to the hotel, as well as attractive restaurants as well! Be sure to check them out as a reference for gourmet during your next trip to Shinjuku.

Tokyu Kabukicho Tower (
東急歌舞伎町タワー)
[Survey] Traveling to Japan
Recommend