"Tokyu Kabukicho Tower", a new landmark in Shinjuku, Tokyo. Here are all its best restaurants and food menus!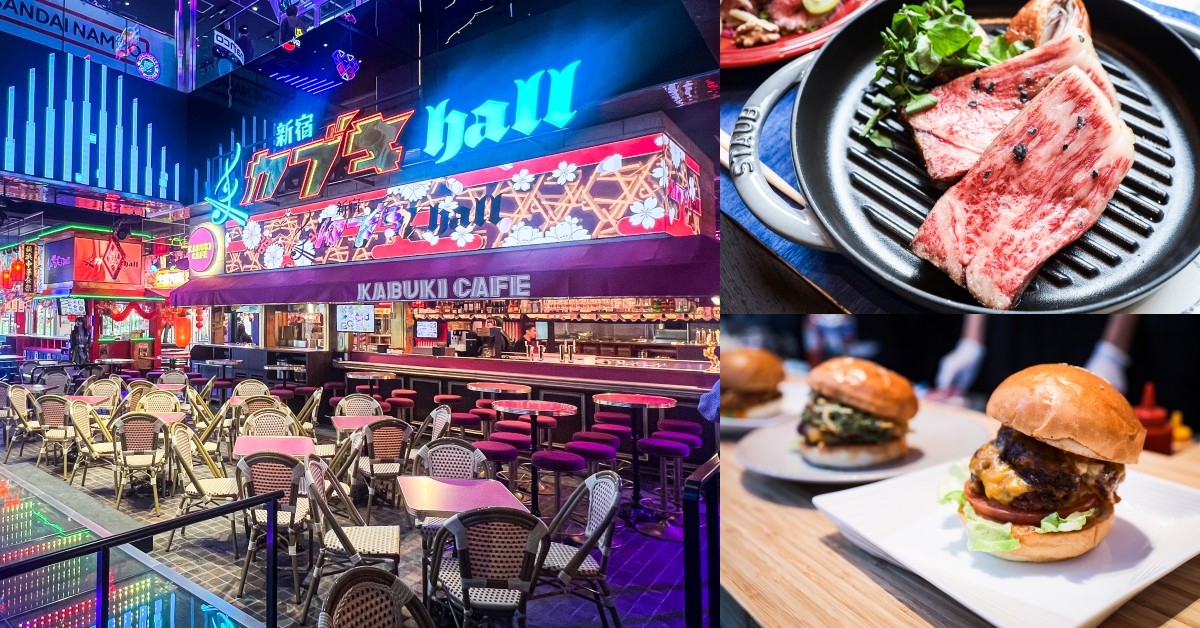 "Tokyu Kabukicho Tower", which opened in April 2023, is a super high-rise complex facility consisting of 48 floors above ground, 5 floors below ground, and a penthouse. In addition to its convenient location (only a mere 7-minute walk from JR Shinjuku Station), it is also attracting attention as a new gourmet spot in Tokyo due to the variety of restaurants gathered on the 1st and 2nd floors.

From entertainment food halls where you can eat local gourmet food from 47 prefectures, to beef dining handled by professional Wagyu beef specialists, we have put together a list of restaurants that you should stop by and their signature dishes when you visit Shinjuku Kabukicho. Must-see for all you foodies out there!
*All products and prices (including tax) appearing in this article are as of April 2023. The contents may have changed, so please check the official website of each store for details.

Delicious foods from all over Japan are gathered at Tokyu Kabukicho Tower 2F "Shinjuku Kabuki Hall ~ Kabuki-Yokocho"!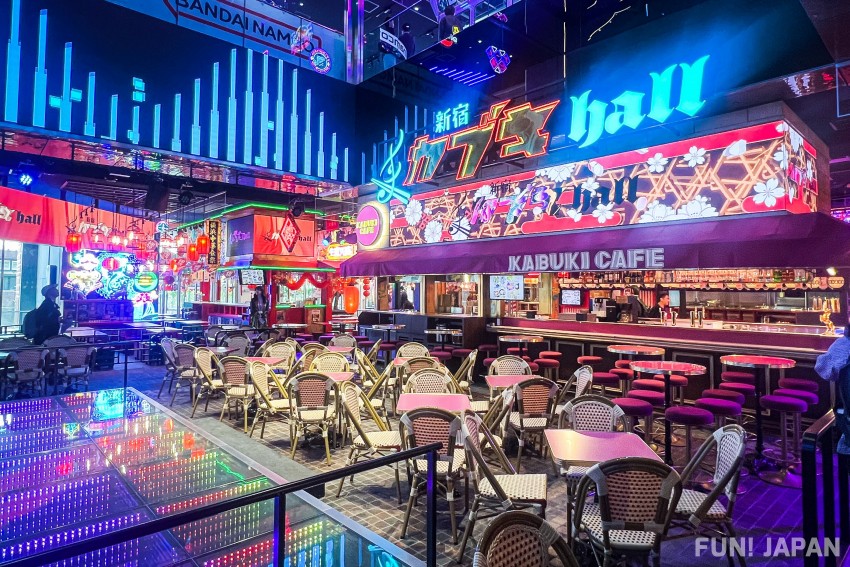 If you are a needy person who wants to cover traditional culture and gourmet food during your trip to Tokyo, the first place you should head to is "Shinjuku Kabuki Hall - Kabuki-Yokocho", an entertainment food hall on the 2nd floor boasting about 1,000 square meters.


From Hokkaido in the north to Kyushu and Okinawa in the south, a total of 10 stores offer local cuisine and B-grade gourmets from 47 prefectures. In addition to serving up local gourmet food from all over Japan while staying in Shinjuku, these stores also give you a glimpse of each region's unique culture under the theme of each prefecture's festivals.

Every night on the stage in the center, events are held by artists and comedians. Each Friday, traditional performing arts such as Japanese drums (Wadaiko drum) and Oiran Dochu (procession of courtesans - a parade) are performed. The entertainment shows that use large LED screens and the latest lighting are a sight to behold.

Left:【Hokkaido Shokusai】Seafood 4-color rice bowl (海鮮4色丼) / 2,749 yen
Right:【Kanto Shokusai】Edomae sushi platter -Kaede- (江戸前寿司盛り合わせ-楓-) / 2,749 yen

Left:【Kyushu Okinawa Shokusai】Nagahama Ramen (長浜ラーメン) / 989 yen
Right:【Chu-Shikoku Shokusai】Kamatama Udon (釜玉うどん) / 549 yen
Donburi (rice bowl), sushi, ramen, udon...all the must-eat gourmet foods from each prefecture are available. No matter how many stomachs you have, they won't be enough to try everything in one trip!


Left:【Chubu Shokusai】Miso Katsukushi (one stick) (味噌かつ串) / 329 yen
Right:【Tohoku Shokusai】Grilled beef tongue (牛タン焼き) / 1,429 yen
Another appeal for Japanese food aficionados is that you can savour and compare snacks all at once. We editors have a hunch that the drinking is going to keep going smoothly with all these snacks around.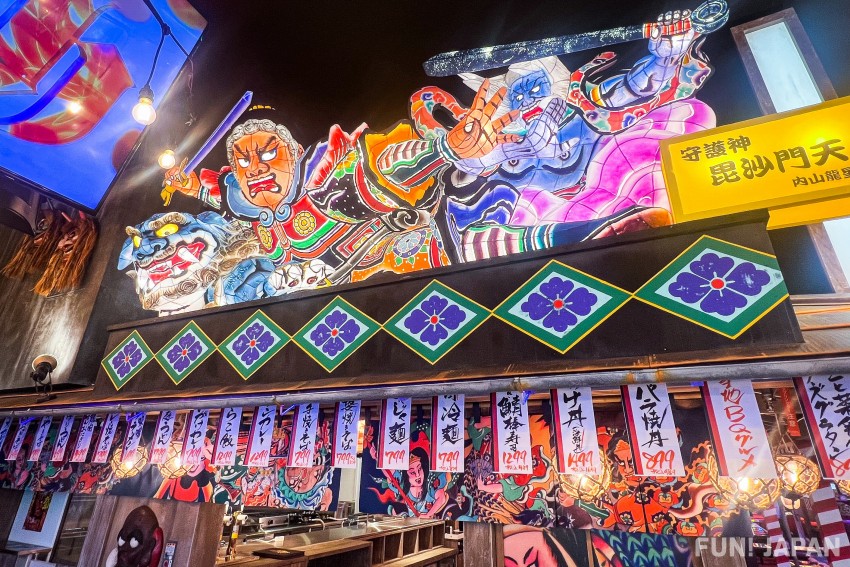 Also a must-see are the different concepts for each store. For example, at the "Tohoku  Shokusai" (東北食祭) themed on the Tohoku region, Nebuta made by Ryusei Uchiyama, a nebuta artisan master, is displayed.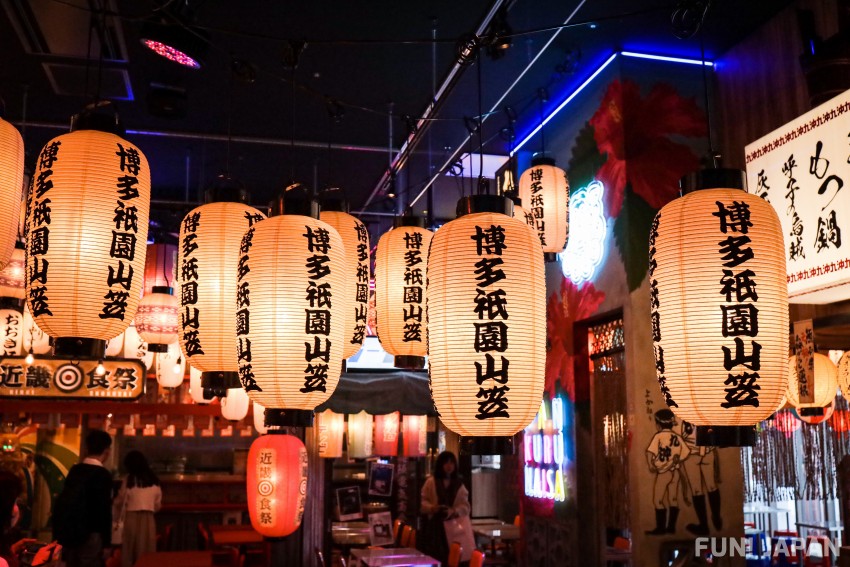 On the other hand, at the "Kyushu Okinawa Shokusai" (九州沖縄食祭), lanterns are lined up that are reminiscent of the Hakata Gion Yamakasa in Fukuoka City, Fukuoka Prefecture.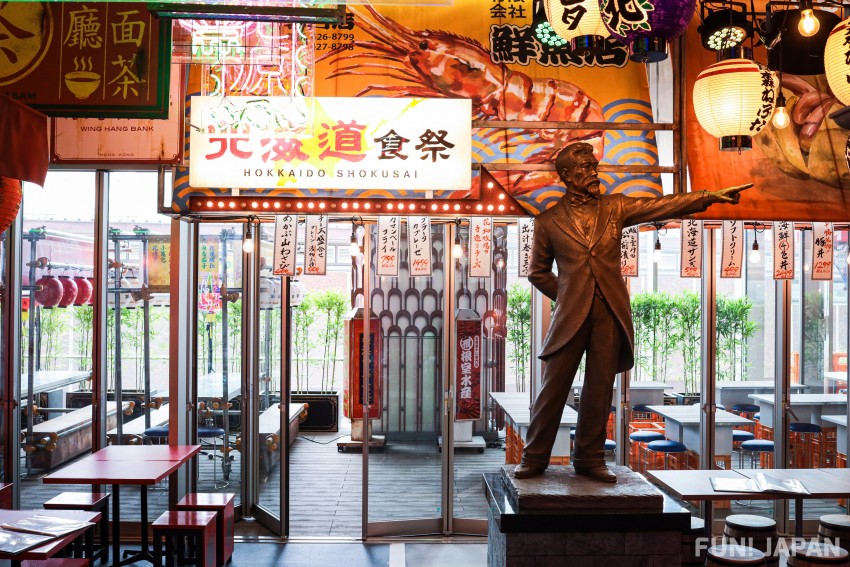 The bronze statue of Dr. Clark, known as the symbol of Hitsujigaoka Observation Hill in Sapporo City, Hokkaido, guides you through the "Hokkaido Shokusai" (北海道食祭).

"Shinjuku Kabuki Hall - Kabuki-Yokocho" will make you feel like you've traveled around Japan just by strolling around. Since it is open until 5:00 in the morning, it would be nice to use it as a "late-night dining room" when staying around Shinjuku Station.

Shinjuku Kabuki Hall - Kabuki-Yokocho (
新宿カブキhall~歌舞伎横丁)
Tokyu Kabukicho Tower 1F "BEEF DINING Wagyu Tokku - Tokyu Kabukicho Tower store" is heaven for wagyu lovers!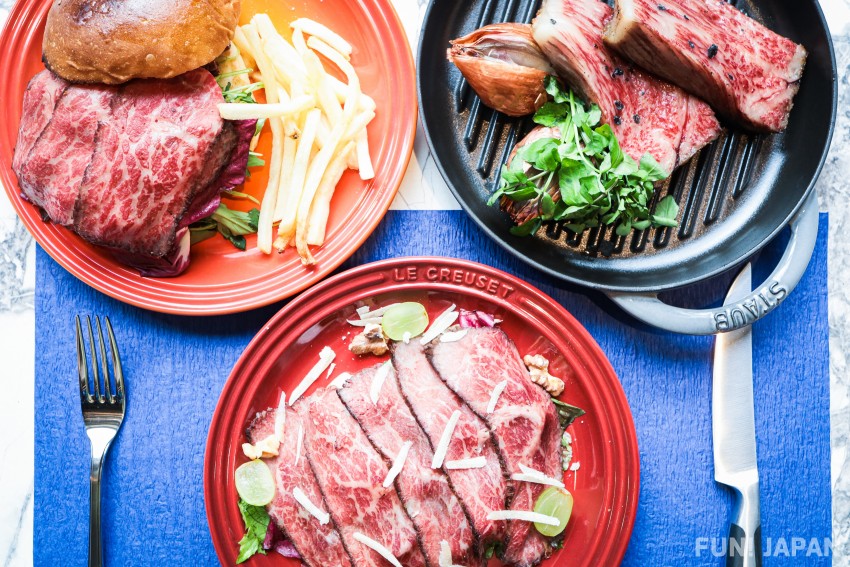 Good news for meat lovers! A new business format from the "Heijoen" (平城苑) brand, which operates "All-you-can-eat wagyu beef hall, Nikuya Yokocho" is new in town! When you hear about a restaurant run by a professional who specializes in wagyu beef, there is no longer a need for explanation about the high quality of the food.


At "BEEF DINING Wagyu Tokku - Tokyu Kabukicho Tower store", you can enjoy sirloin steak, hamburgers, roast beef, etc. all using A5 rank Japanese black beef. With a line-up for wagyu lovers, there is a wide variety of menus that can be enjoyed by those who think that yakiniku is a little heavy of a meal. You can enjoy a feast full of wagyu beef, and this is the place to visit on a day when you feel like eating meat!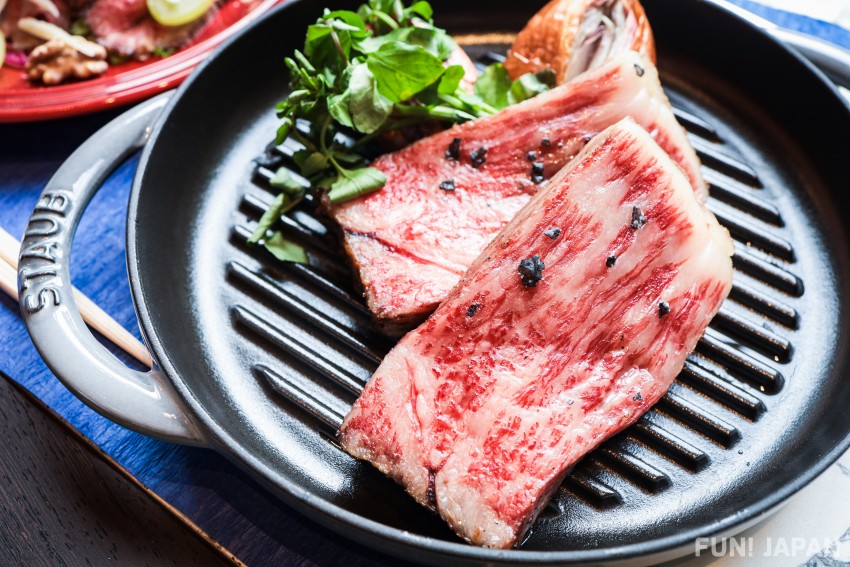 A5 wagyu beef sirloin steak / 5,500 yen (150g), 11,000 yen (300g)
The surface is grilled over high heat, and once the meat juices are trapped inside the meat by the cooked surface, it is cooked over low heat and left to rest for a long time. The moment you stuff your mouth, the aroma of wagyu beef fills your mouth!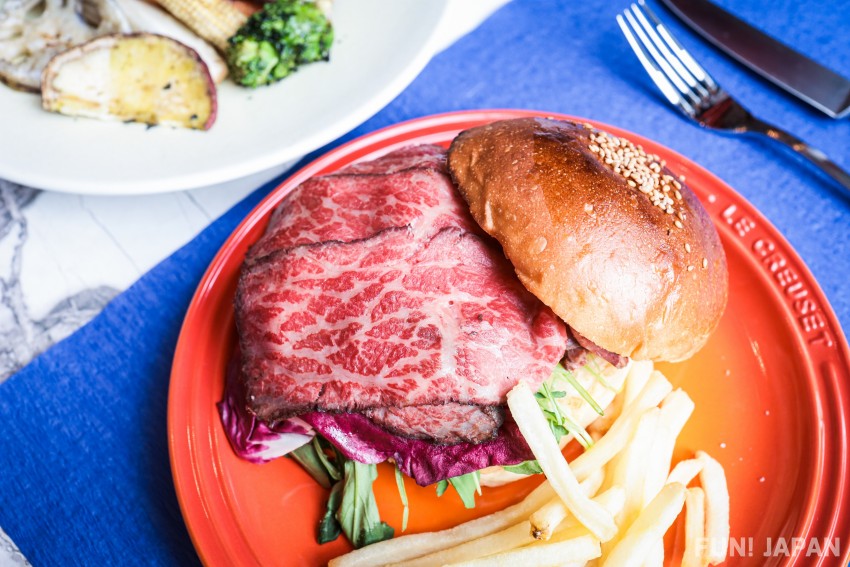 Roast beef burger / 1,980yen
A burger with 80g of roast beef that catches the eye for its visual impact. There is also an avocado bacon cheeseburger (2,180 yen) that features 100% wagyu beef patty.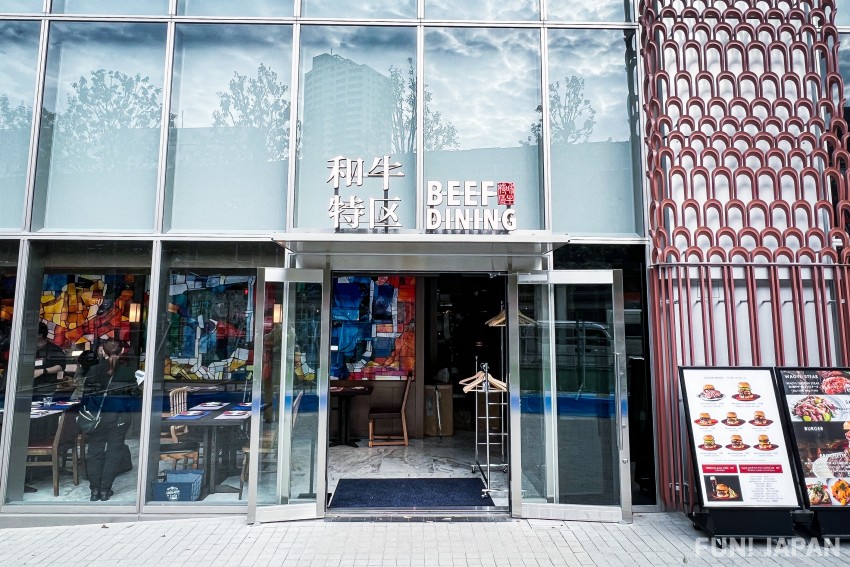 BEEF DINING Wagyu Tokku - Tokyu Kabukicho Tower store (
BEEF DINING 和牛特区 東急歌舞伎町タワー店)
Enjoy Japanese beef burgers and tacos at "KABUKI BURGER & TACOS" on 1F of Tokyu Kabukicho Tower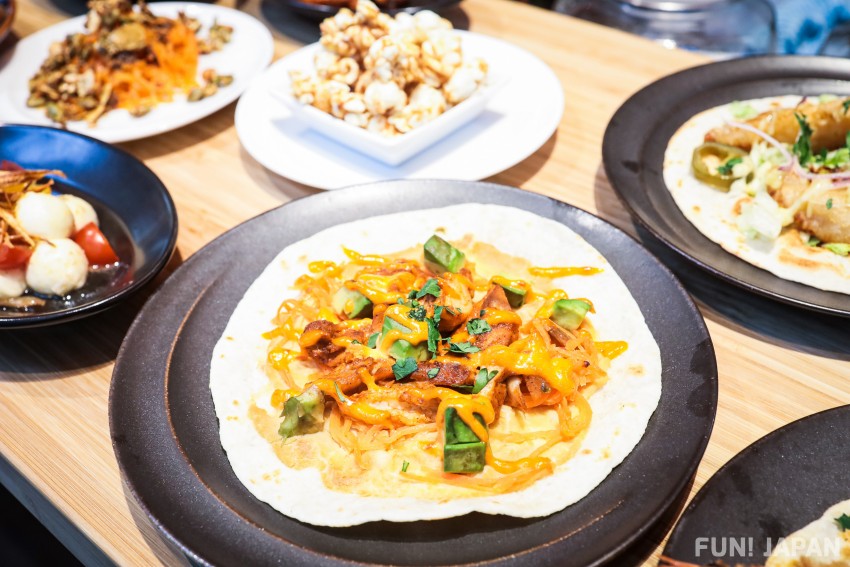 The last thing we would like to introduce is "Modern Mexican KABUKI BURGER & TACOS", which has an impressive appearance that incorporates Kabuki design on its 1F entrance. Then you may be wondering, "Why Mexican food in Japan?" The reason why we want you to dare to try it is in the background of the shop.


eatopia Co., Ltd., which operates the restaurant, has developed "Nakasei" (中勢以), an one-star steakhouse in the Michelin Guide for eight consecutive years. In addition, the collaborating chef Fumio Yonezawa is a winner of the US Embassy "Taste of America" Japan competition, as well as the Gold Egg at Japan's largest chef competition "RED U-35" in 2015. The biggest attraction is that you can taste wagyu beef hamburgers and tacos that incorporate the world-renowned chef Yonezawa's cooking techniques and seasoning sense.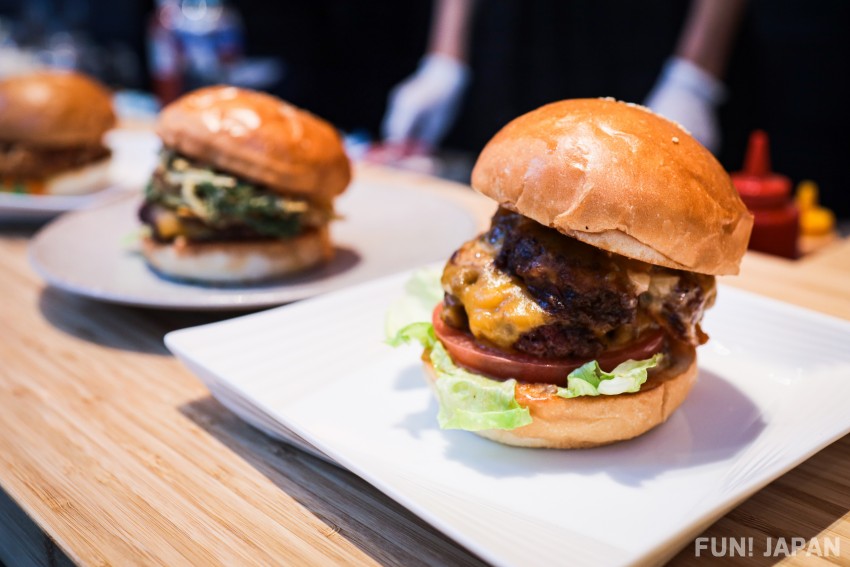 Double KABUKI Burger / 2,590yen
The store's signboard dish is Double KABUKI Burger that sandwiches two Japanese black beef patties and kakiage. The homemade sauce, which is a combination of teriyaki sauce and smoky BBQ sauce, is a perfect match with the overflowing gravy!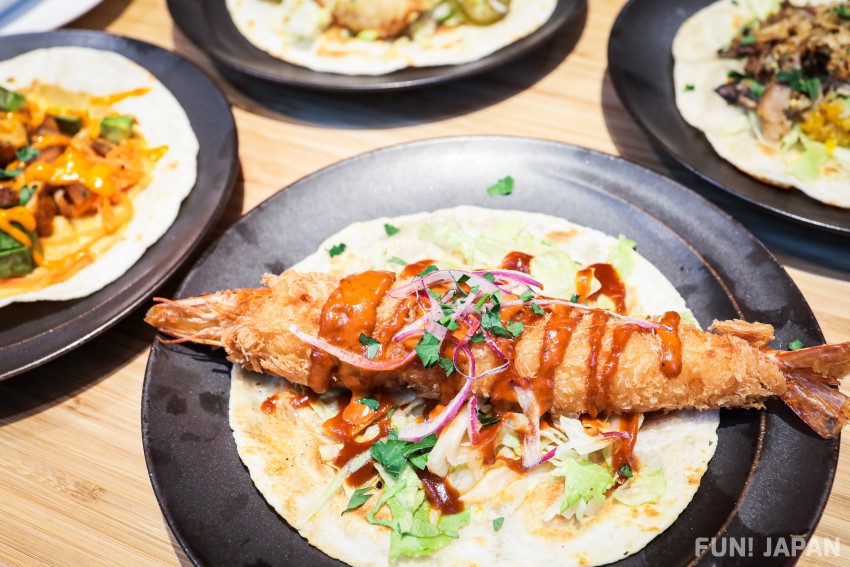 Fried shrimp tacos (エビフライタコス) / 990yen
Various tacos, including fried shrimp tacos with a single fried shrimp, are perfect for light meals. It's a light taste that you can eat along with a cocktail in your other hand.

KABUKI BURGER & TACOS
There are still plenty of many attractions beside gourmet food in "Tokyu Kabukicho Tower"!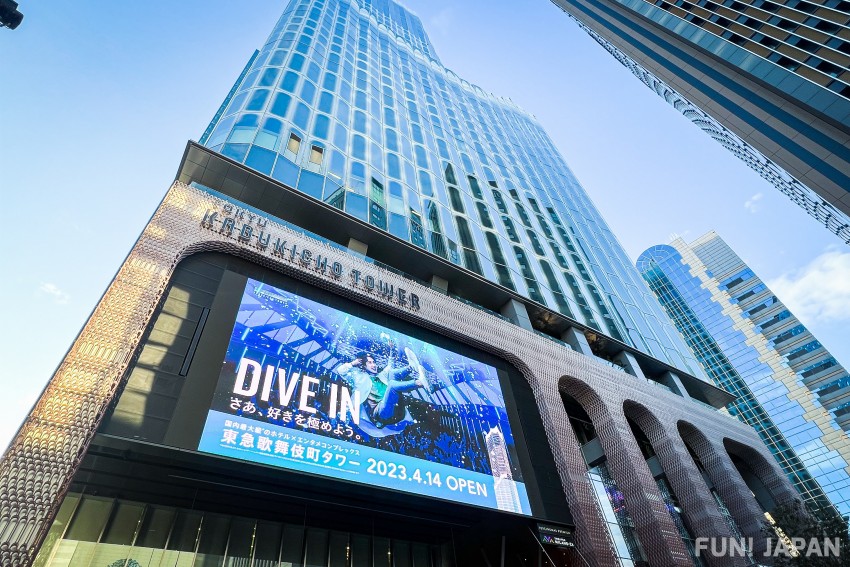 In this article, we introduced the gourmet spots of "Tokyu Kabukicho Tower", but this is only a small glimpse of all the highlights.

In addition to gourmet spots, there are other attractions such as "109Cinemas Premium Shinjuku", whose sound system was supervised by composer Ryuichi Sakamoto, "namco TOKYO", an amusement facility where you can enjoy Shinjuku's largest crane game, plus a lot more entertainment facilities you can play them all in one day! Check out the detailed introduction about entertainment facilities from the following.
Tokyu Kabukicho Tower (東急歌舞伎町タワー)
[Survey] Traveling to Japan
Recommend